Nestled between rugged canyons, the Grand Mesa, and the majestic San Juan Mountains, Montrose is a mecca for outdoor fun and adventures. It's surrounded by a lot of adventurous things to do and see.
Montrose is located along Colorado's Western Slope, roughly an hour south of Grand Junction, and is a place brimming with activities and possibilities. The town itself offers an array of museums, restaurants, breweries, and lodging to help round out your trip. Discover these things to do in Montrose and find your escape to the mountains!
Year-round activities
No matter what season, visitors will find year-round activities in Montrose and nearby to fuel their adventures.
Black Canyon of the Gunnison National Park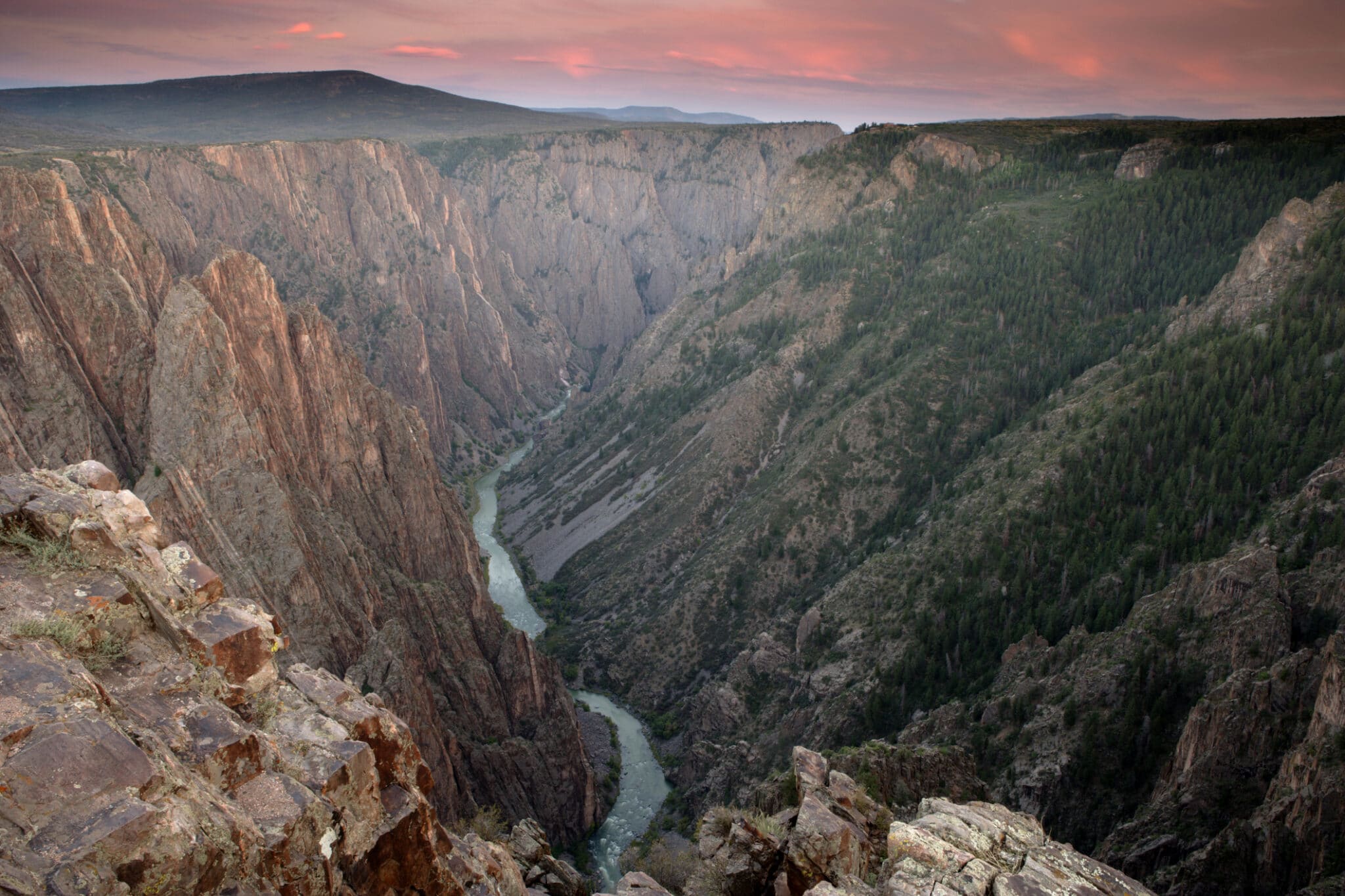 A stunning yet often overlooked national park, Black Canyon of the Gunnison National Park is a must-see for any visitor to Montrose, Colorado. Unlike the crowds often found at America's more well-known national parks, Black Canyon of the Gunnison provides equally stunning views with less frequent crowds. There's a huge range of activities visitors can take advantage of at the park including rock climbing, fishing, kayaking, hiking, plus snowshoeing and cross-country skiing in the winter.
Montrose is closest to the South Rim entrance with the North Rim entrances closest to Crawford. There is no bridge connecting to the other side, so a roughly two-hour drive is required to reach the other side of the canyon. The South Rim entrance is the only one that remains open year-round.
All visitors should be sure to drive the South Rim Road, a seven-mile road reaching between Tomichi Point and High Point, offering twelve different overlooks. Oak Flat Loop Trail is a trail that explores below the rim of the canyon. Though it's only two miles long, the high elevation change makes this trail strenuous, so, like always, visitors should be prepared before embarking on a hike.
Museum of the Mountain West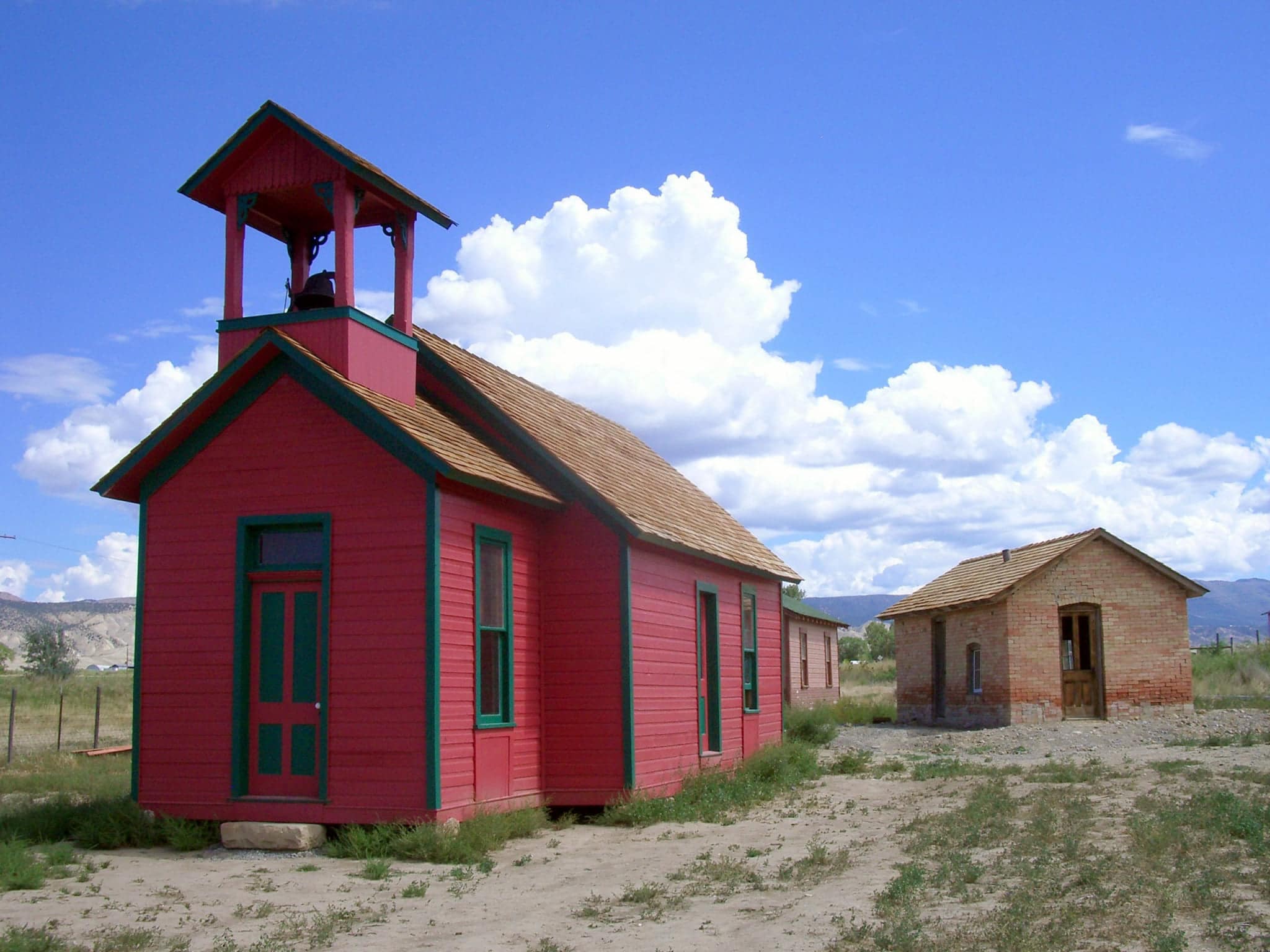 Museum of the Mountain West is one of the best educational resources for learning about the history of the western United States. But this isn't your typical museum with its exhibits outside. Tour the grounds where a dozen or so historic buildings stand as a real-life representation of what life was like in the old Mountain West.
Some of the most interesting buildings located on the property are the "Miner's Delight Saloon," which is an authentic recreation of a saloon featuring real artifacts, and the "Montrose Railroad Depot," which provides a great look at the rich rail history of Colorado. Additionally, the museum features a nice gift shop offering a number of unique antiques as well as more traditional trinkets and gifts.
Ute Indian Museum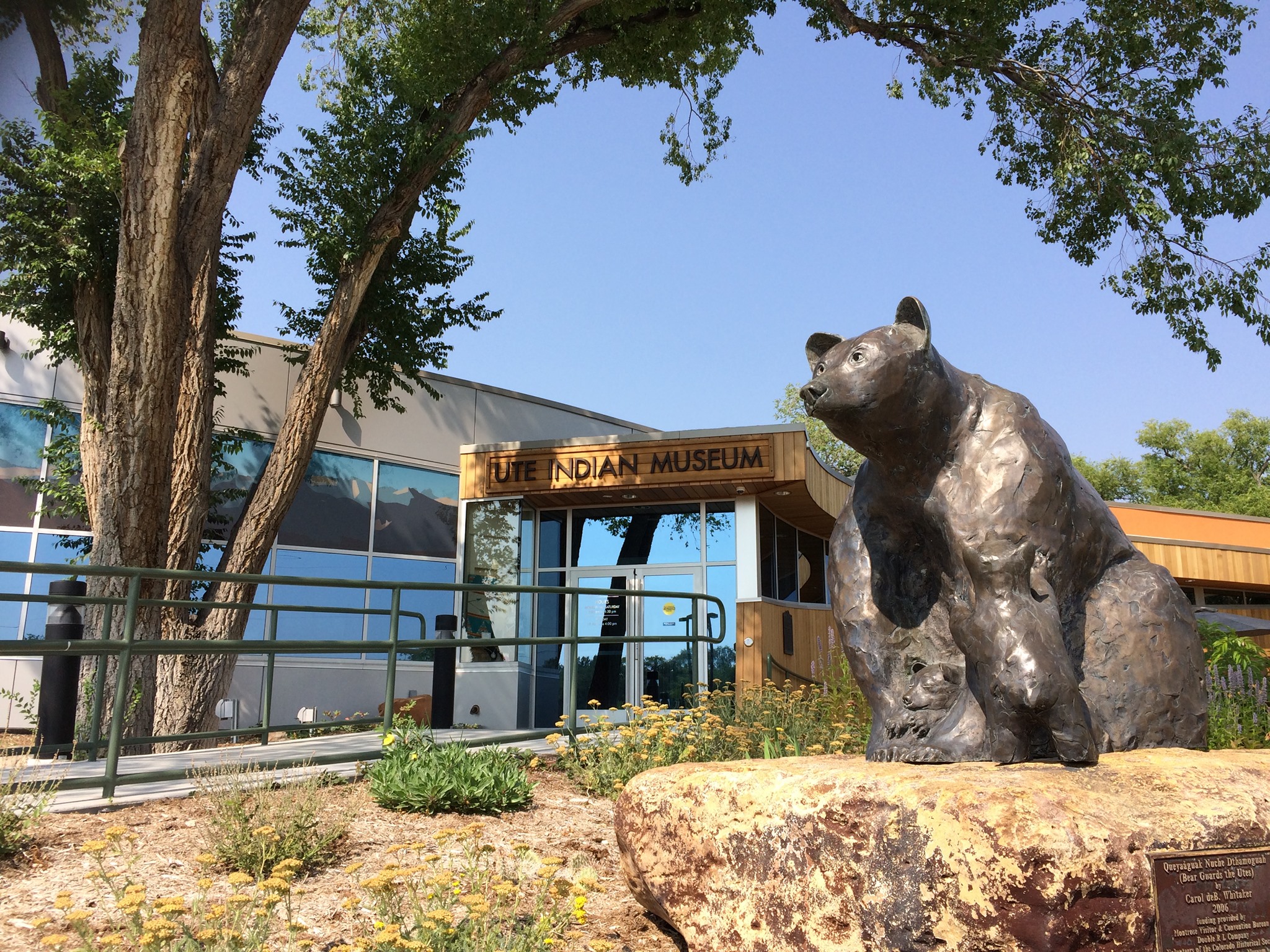 Representing the history and modern culture of the Ute Indians with a variety of stunning exhibits, the Ute Indian Museum is another great stop for the history buff visiting Montrose. Set on the original homestead site of Chief Ouray, the former leader of the Ute Indians, this museum provides an illuminating look at an often neglected part of America's history.
Open daily throughout the year, a visit to the Ute Indian Museum offers visitors a chance to get a real sense of the rich history of the Ute Indians thanks to the huge collection of artifacts. Be sure to check out the gift shop which sells traditional Indian jewelry along with other gifts and souvenirs.
Montrose Historical Museum
Located in the old Denver & Rio Grande Railroad Depot in downtown Montrose, the Montrose Historical Museum is another educational and enjoyable museum located in the town. With a focus on early pioneer life in Colorado, this unique museum features a recreated homesteader's cabin, an authentic caboose, and even an original stagecoach. Just like the other local museums, the Montrose Historical Museum is a great place to visit to get a sense of the rich history of the area.
Visit the Uncompahgre Plateau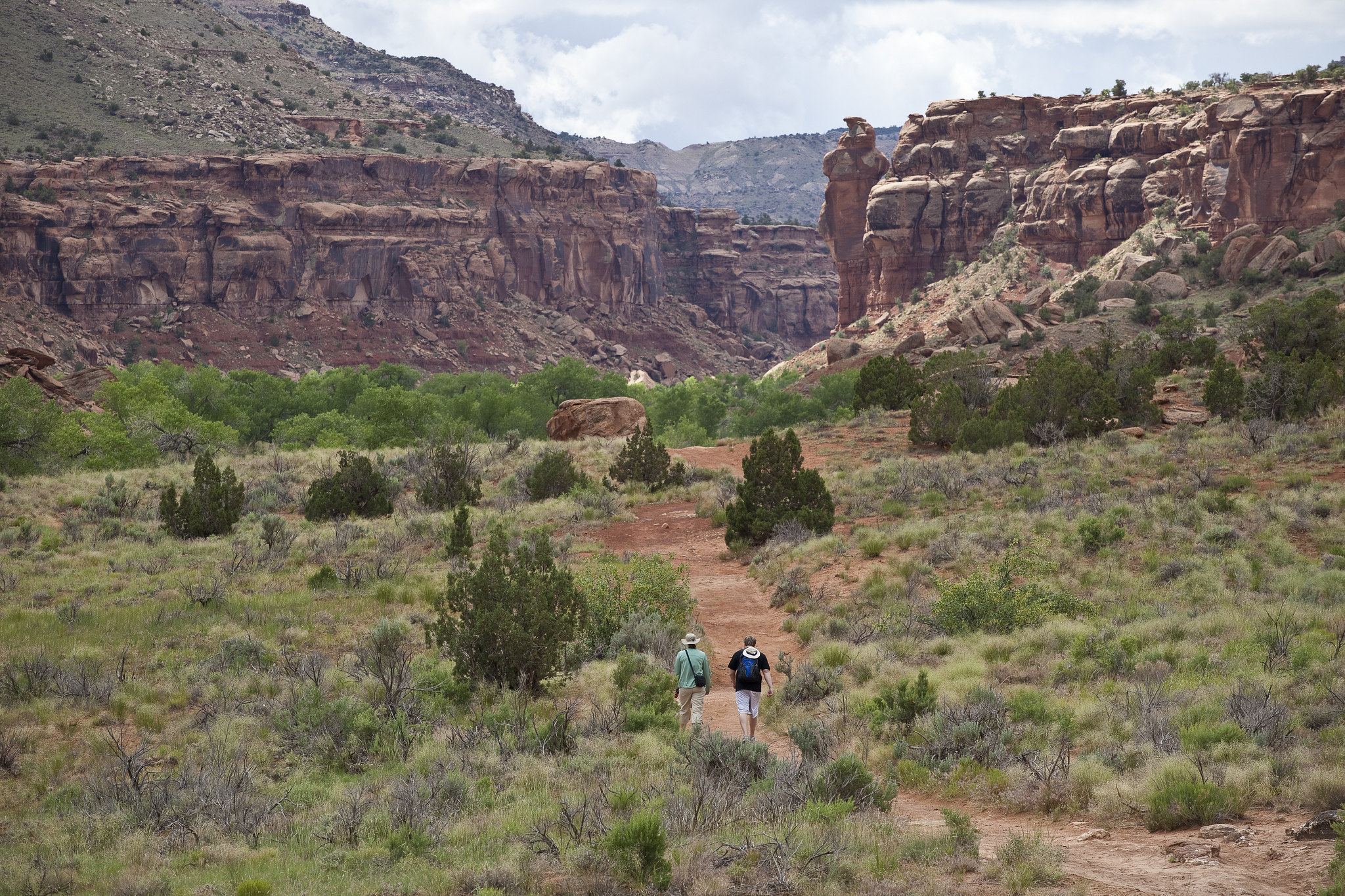 Though not as stunningly beautiful as some of the peaks in the San Juan mountains, a visit to the Uncompahgre Plateau is a fun way to get outside and explore Colorado without straying too far from Montrose. There are a number of top-tier fishing spots as well as a huge number of trails and roads, so it's always possible to find something to do.
In the Uncompahgre National Forest, which is located on the plateau, there are a few campgrounds available for visitors hoping to stay the night in this beautiful area. Columbine Campground, which is right in the middle of the Plateau, is one option. This no-fee campground is operated on a first-come, first-served basis, so be sure to arrive early to ensure a spot is available.
Visit Local Breweries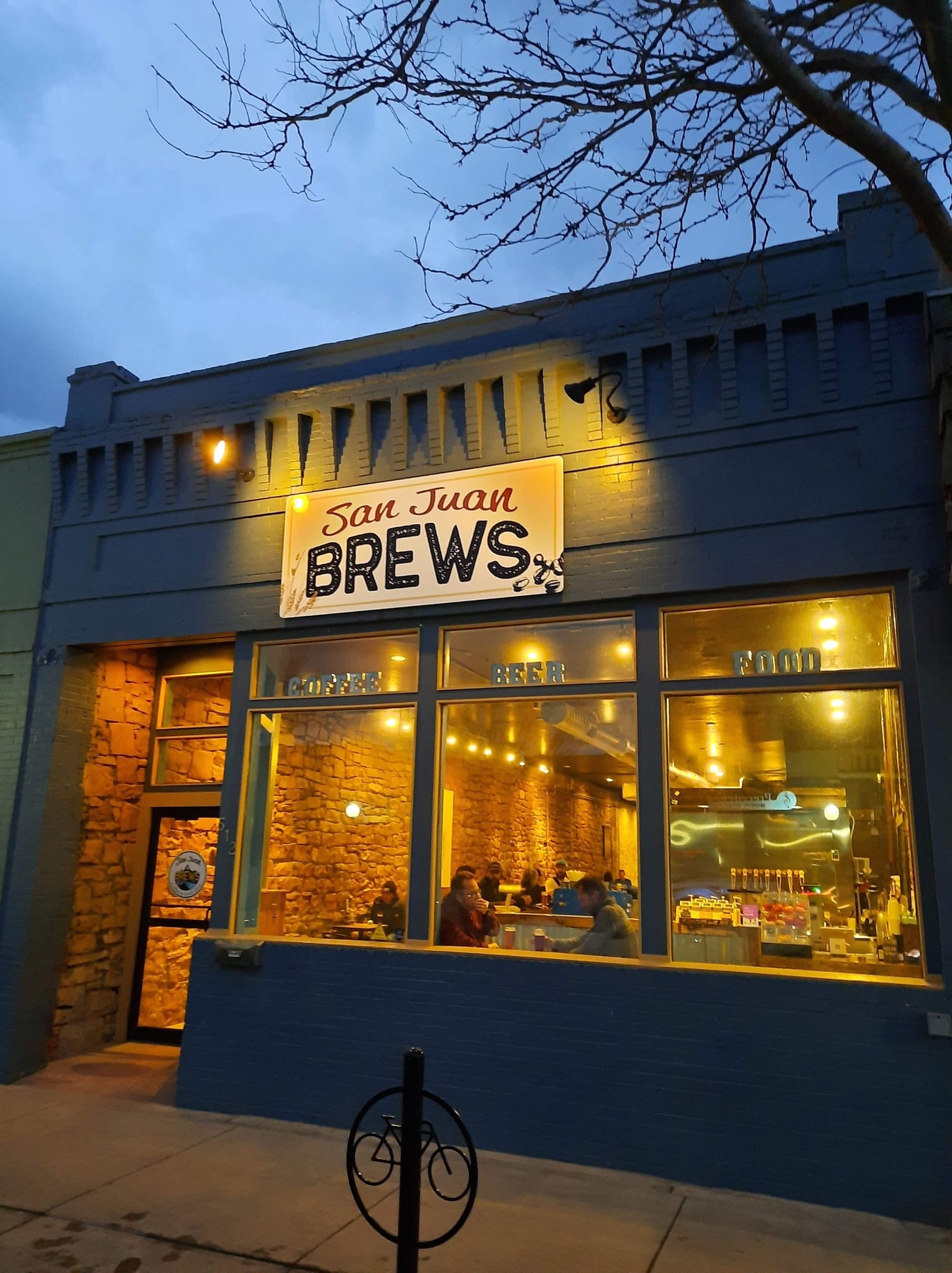 There are a number of small breweries located in downtown Montrose, so beer aficionados should be sure to take a walk downtown to check out some local beers. Colorado Boy is one of the most popular. Offering a number of house-made beers as well as an expansive pizza menu, Colorado Boy is an authentic small-town brewery.
Another good option is Horsefly Brewing. Located just down the road from Colorado Boy, Horsefly Brewing features seven locally brewed beers paired with a huge menu of wings, sandwiches, burgers, and even Colorado's infamous Rocky Mountain Oysters. Or visit the newest brewery in town, San Juan Brews.
Amazing Glaze
A great spot for artistic visitors hoping to channel the inspiration provided by the stunning Colorado views, Amazing Glaze offers the unique opportunity to paint pre-made pottery that is then fired in the company's kiln. A surprisingly good way to relax after a long day in Montrose, visitors can focus on creating art in a supportive and well-stocked studio.
For visitors traveling to Montrose from across the country or world, Amazing Glaze will happily ship the finished pottery home to prevent travel and logistical issues. While it is definitely not a traditional small-town Colorado activity, Amazing Glaze is a fantastic way to escape the stressful rush that accompanies most vacations through art.
Summer activities
Summers in Montrose are exceptionally beautiful with mild temperatures and plenty of outdoor activities to enjoy the scenery and wonderful weather. Discover these summer activities in Montrose and let your adventures run wild.
Rock Climbing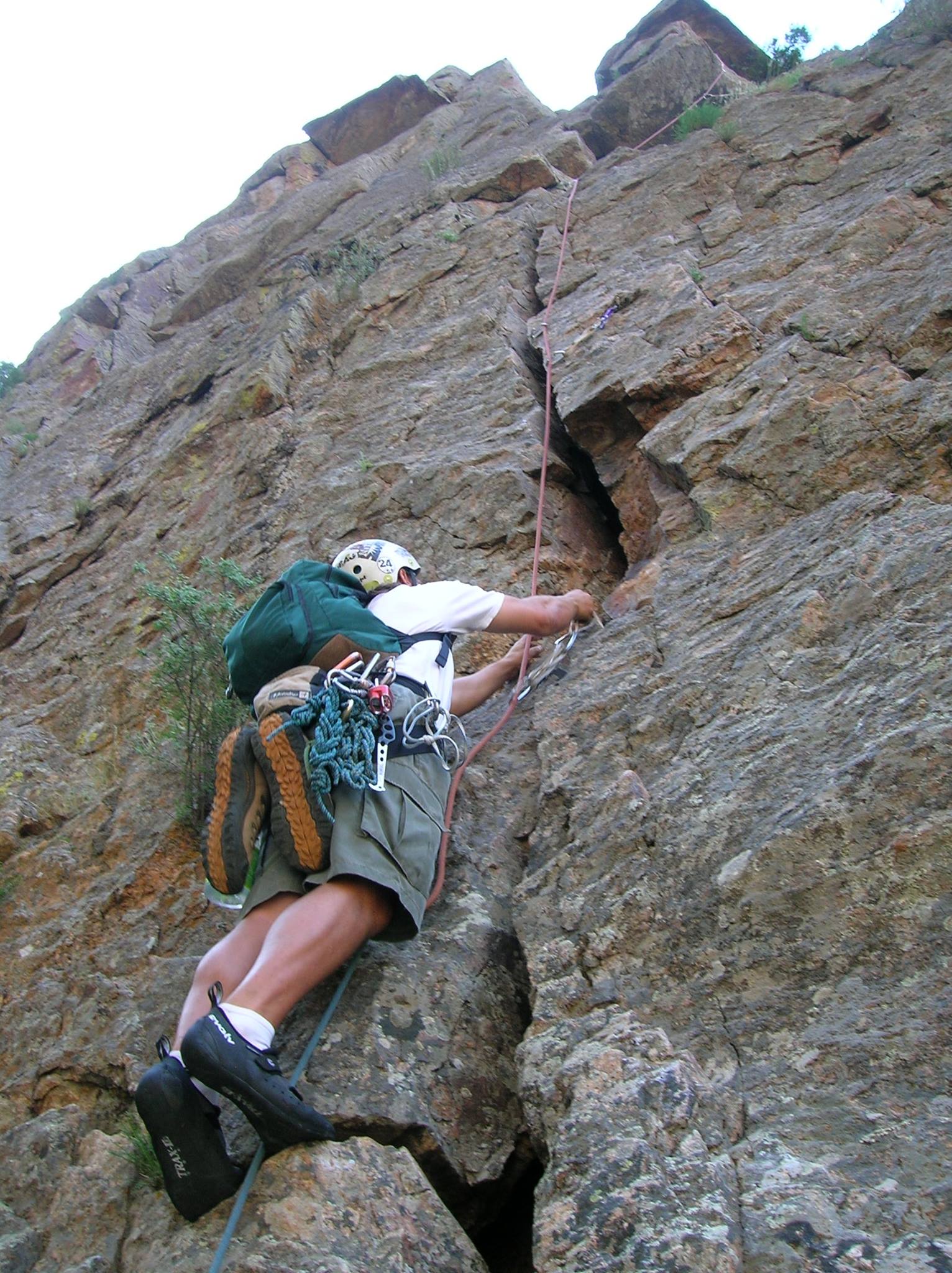 With close proximity to Black Canyon of the Gunnison National Park, climbing opportunities abound near Montrose. There are a huge number of climbing routes throughout the national park, but intermediate to expert climbers are suggested to attempt the rugged walls of the canyon. This is not for beginners. Most routes are in the 5.8-5.10 range, while the hardest named route is a 5.13.
Another great option for climbing nearby is the Dry Creek Climbing Area. Located just fifteen miles outside of Montrose, this area has spots for bouldering as well as fifty-foot tall sandstone cliffs to climb. As always, climbers should be prepared with the proper equipment to ensure safe climbing.
Hiking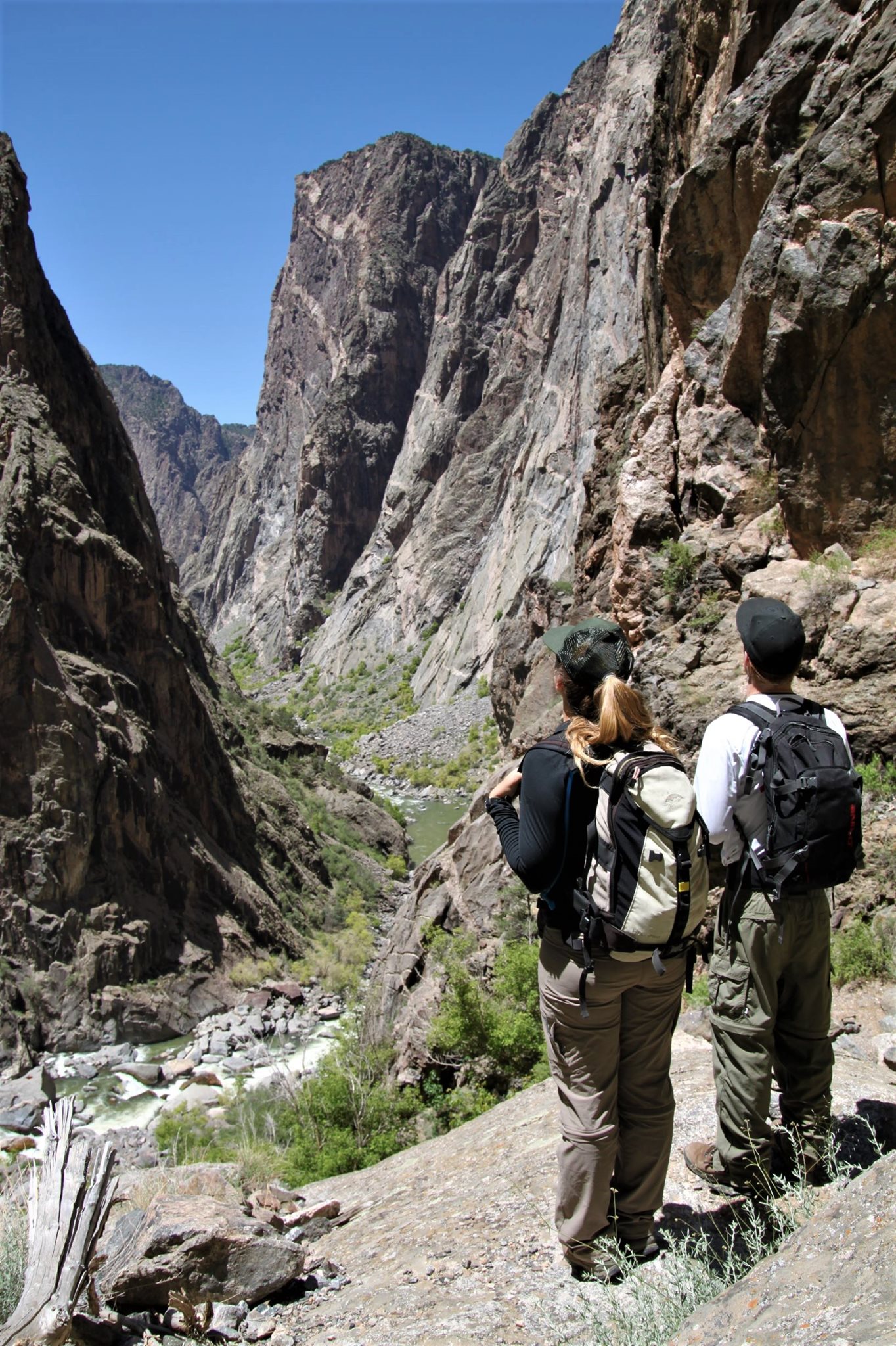 Located near the San Juan mountains and some of Colorado's best wilderness, including the Grand Mesa, Uncompahgre, and Gunnison National Forests, Montrose offers plenty of breathtaking hikes nearby. Whether visitors are hoping for an easy day hike or an extended backpacking trip, Montrose makes an ideal basecamp for hiking in Colorado. Some of the most scenic hikes are located in the Black Canyon of the Gunnison National Park and the Gunnison Gorge National Conservation Area.
For an easy, close by hike that allows visitors to stretch their legs without leaving the city, consider the Uncompahgre Riverwalk. Beginning in downtown Montrose and following the Uncompahgre river for seven miles, this is a great, paved trail for beginner hikers or visitors wanting to stay near the city.
Star Drive-In Theatre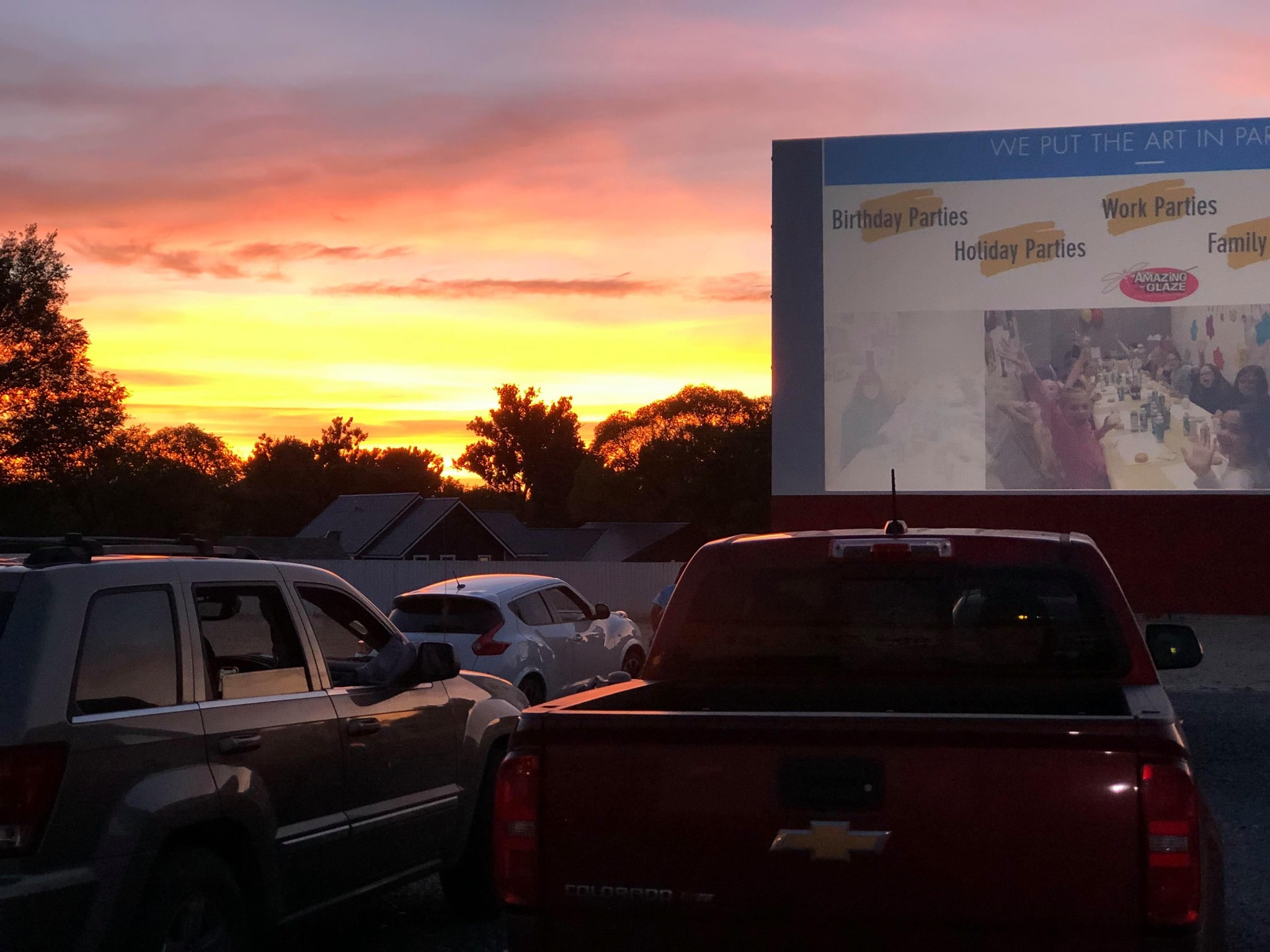 On a warm summer night in Montrose, Colorado, nothing beats the Star Drive-in Theatre. A perfect mix of nostalgia and modern fun, this classic drive-in, open for over 70 years, is one of the best local attractions in the Colorado town of Montrose. Only open during the summer months, this drive-in theatre shows a rotation of Hollywood's newest movies and old classics.
A great part of the Star Drive-In Theatre is the huge menu at the concession stand. With famous cheeseburgers and fries that are made fresh daily, enjoying dinner and a movie from the comfort of a vehicle is a surefire way to enjoy a trip to Montrose. The ticket office opens 45 minutes before dusk, and restrooms are available.
Golf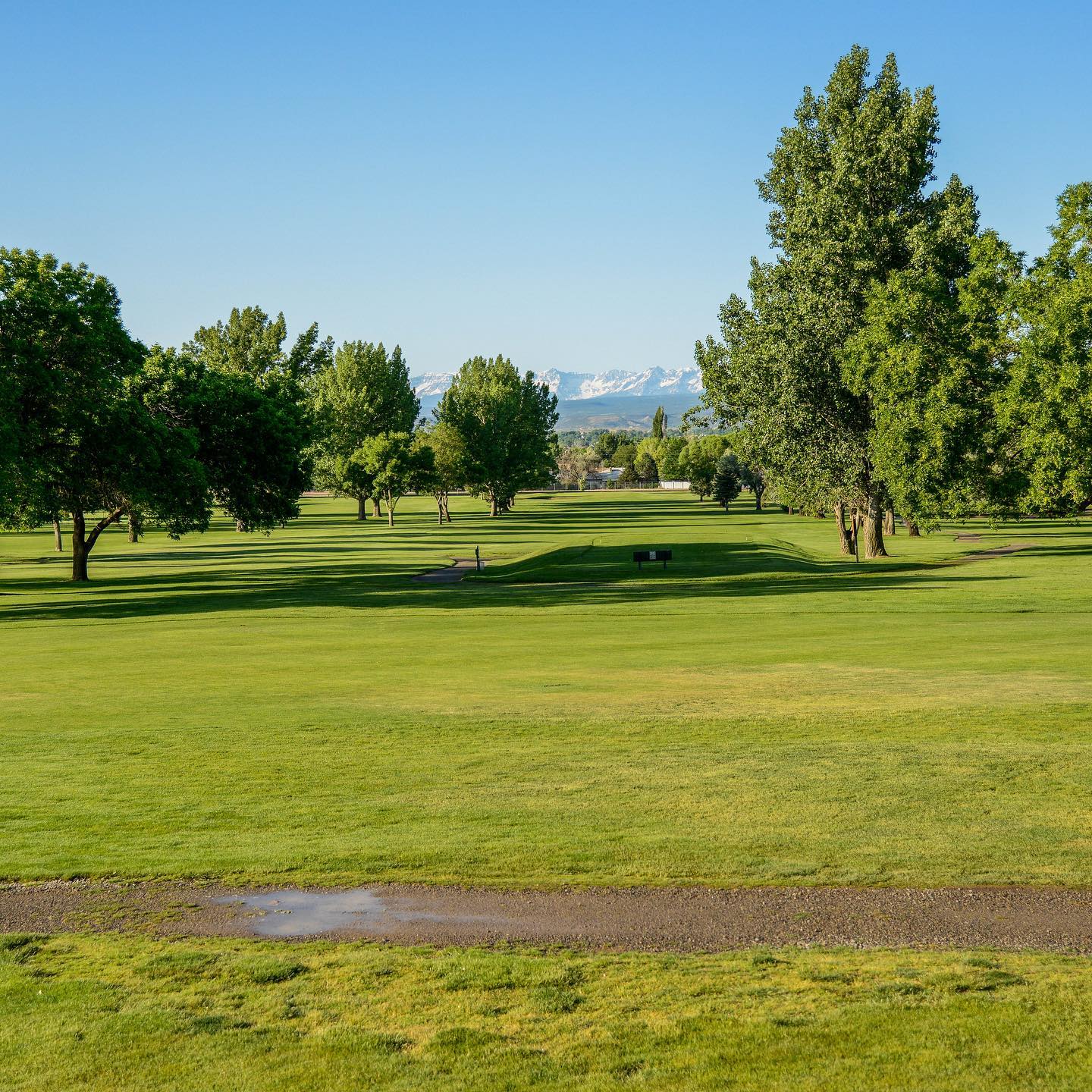 Golf lovers are sure to enjoy time spent in Montrose with three fantastic golf courses to choose from, all offering views of the San Juan Mountains. Cobble Creek Golf Course, one of the three located in Montrose, offers stunning views of the San Juan mountains from its perfectly manicured links-style course. Open 365 days a year, Cobble Creek Golf Course is a great option for the golfer hoping for good views close to downtown.
Measuring 6,323 yards in length, the Black Canyon Golf Course is another fun course in the area. Situated right outside of Montrose, this conveniently located golf course opened in 1959 and offers two styles of golfing across its eighteen holes. The front nine are "park style" holes while the back nine are "links-style."
Winter activities
With the Black Canyon of the Gunnison nearby and several recreation areas, winter activities such as ice climbing and cross-country skiing aren't far away. Embrace the cold with these winter activities in Montrose.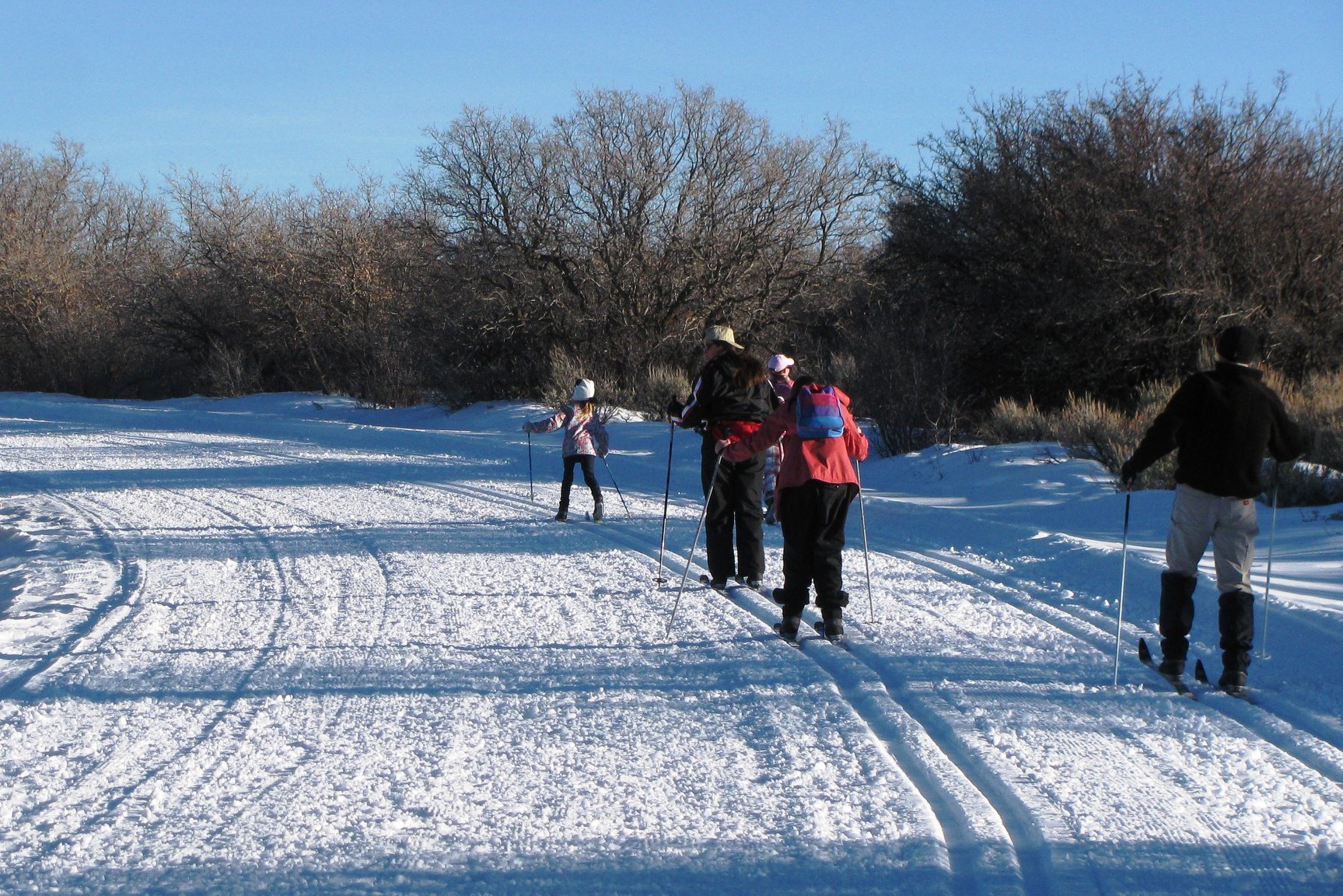 Ice Climbing
Montrose is in a prime location for ice climbing. With a variety of routes located in the nearby black canyon as well as popular routes in the Curecanti Recreation Area, ice climbers are sure to find a climbing route to match their skill and experience level in the Montrose area. Some of the most popular routes include Gandalf's Beard, a two-pitch route rated WI3-5 in the Black Canyon of the Gunnison National Park.
Visitors should keep in mind that a free permit is required for ice climbing in the national park, and it can be acquired at the South Rim Visitor Center. No permit is required for climbing in the Curecanti Recreation Area.
Snowshoeing and Cross Country Skiing
During the winter months there's no shortage of great snowshoeing and cross country skiing opportunities near Montrose. One of the most popular is the South Rim Drive in the nearby Black Canyon of the Gunnison National Park. While normally open to cars, it is unplowed in the winter, allowing pedestrians access to the full six-mile stretch of beautiful canyon views.
Another option is the Dave Wood Winter Recreation Area, which features quite a few trails appropriate for both snowshoeing and cross-country skiing. Located just fifteen miles from Montrose, Dave Wood is an ideal choice for a short snowshoeing trip on a visit to Montrose.
Find your mountain west adventure with these things to do in Montrose!