"Howdy Folks, Welcome to Golden-Where the West Lives," greets visitors on the large arch across Main Street in Golden, Colorado. Situated at the base of the Rocky Mountains just west of Denver, Golden is a beautiful town offering a range of activities that are sure to please all types of visitors.
Whether using Golden as a base to explore some of the incredible nature that surrounds the town or exploring the countless activities that abound throughout this historic town, no trip to Colorado is complete without a visit to Golden. Uncover more about the "Old West" with these things to do in Golden.
Year-round things to do
Golden is an ideal destination, no matter the season. From summer hikes and brewery tours to history museums and state parks, there is something to do every month of the year.
Hiking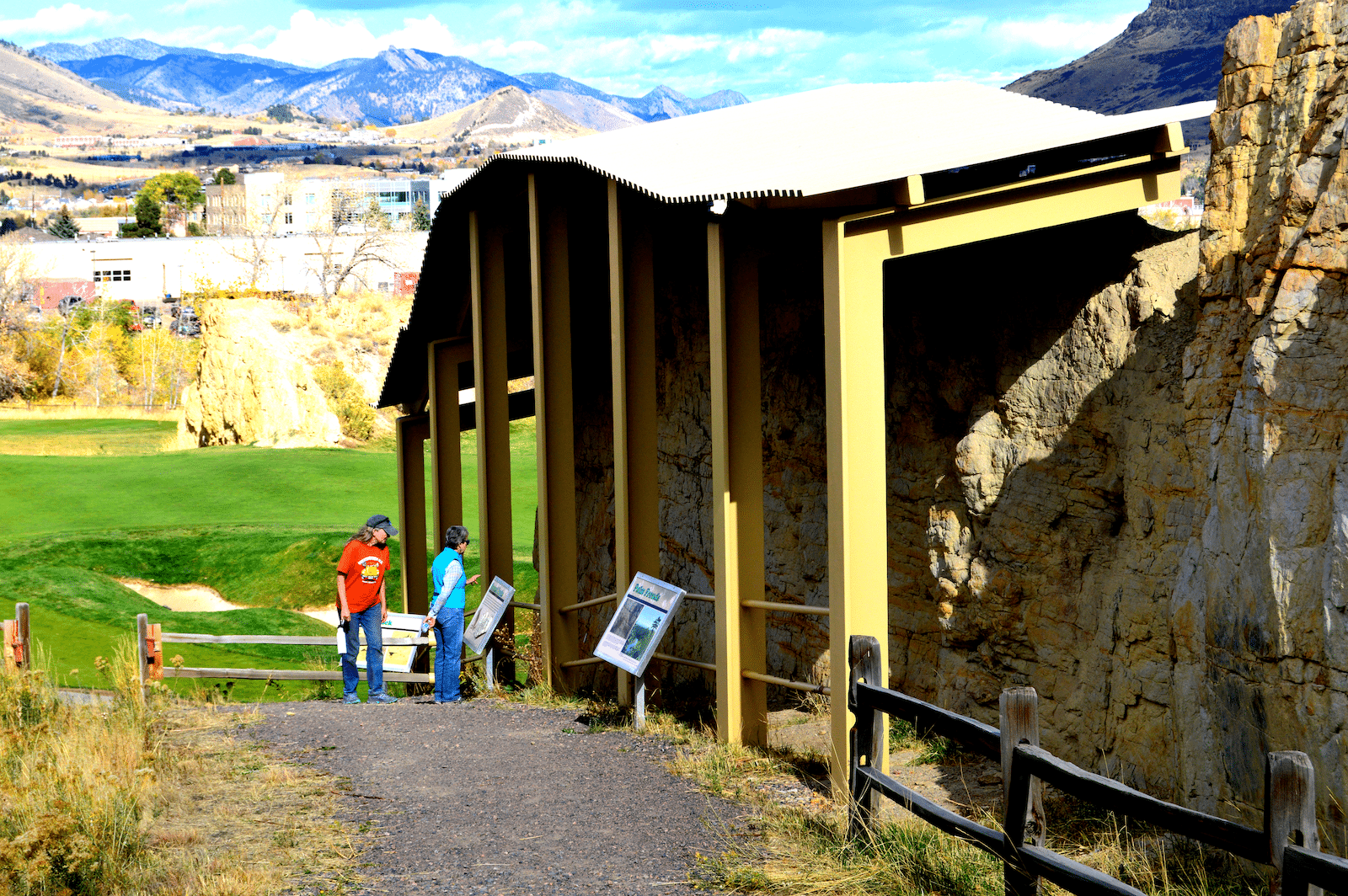 As is expected with any town this close to the world-famous Rocky Mountains, hiking is a popular pastime for locals and visitors alike. North Table Mountain, a mesa that rises above Golden to the north, provides many popular hiking trails, ranging from three to seven miles. At the top, the views of Denver to the east and Golden to the south are hard to beat.
For an easy hike in town, check out the Triceratops Trail. This one-and-a-half-mile trail winds through tall sandstone walls, featuring tracks from insects, mammals, and ancient dinosaurs. With its historic features and a gentle, flat trail, this hike is perfect for those traveling with children.
The Clear Creek Trail is another great hiking option for the entire family. This trail follows the path of the Clear Creek through the business district of Golden for almost two miles. It is also a part of a larger trail system that extends all the way to Wheat Ridge and parts of the Denver metro area. Enjoy a relaxing stroll that offers fun views of the kayakers and tubers enjoying the cool water of Clear Creek.
Tour the Coors Brewery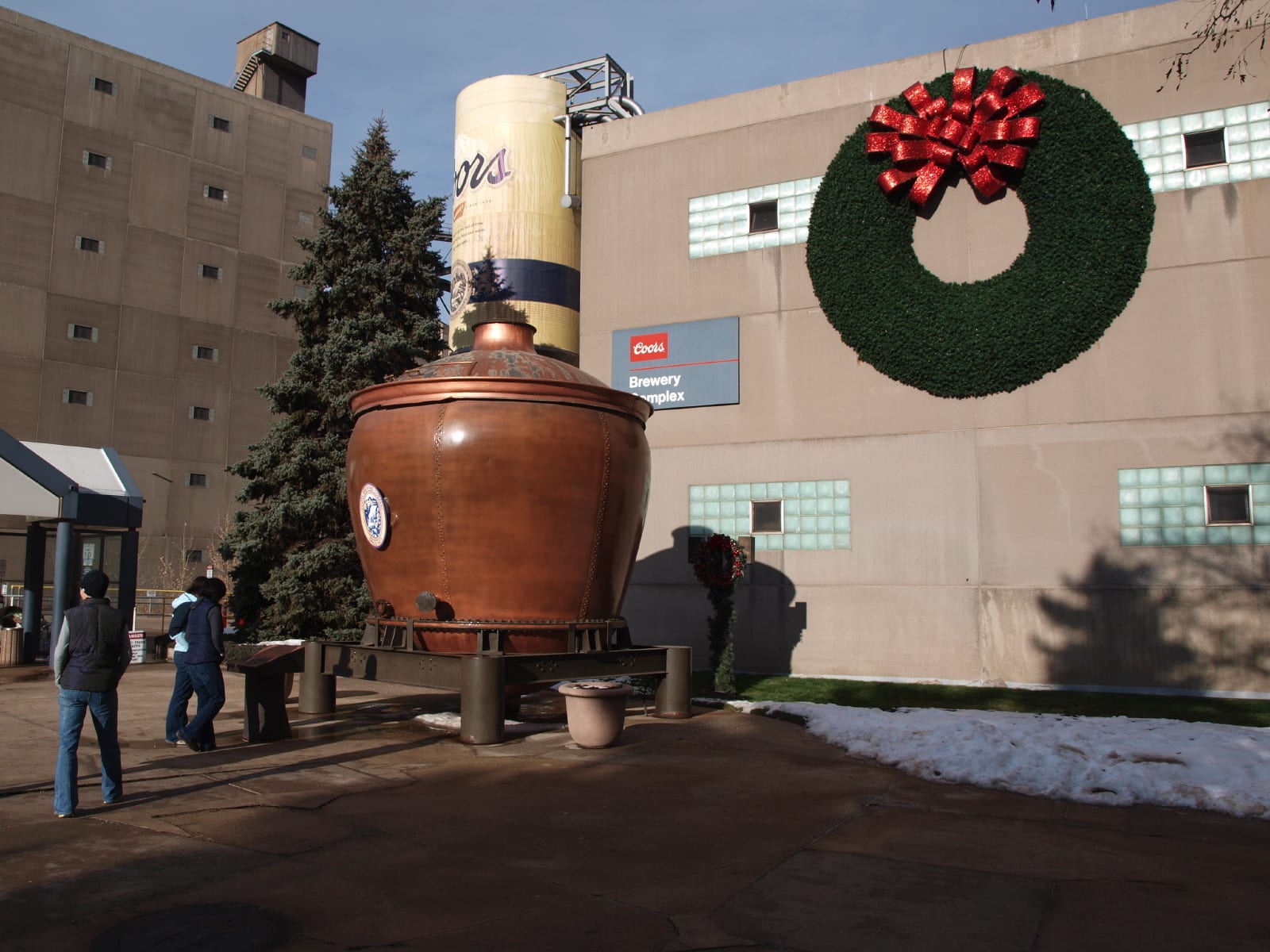 While in Golden, visitors have direct access to the largest single-site brewery in the world. Located in the heart of Golden, the Coors Brewery began producing its world-famous beer in 1873. For visitors hoping to learn more about Coors' brand and history, the brewery offers a guided tour of the facility and grounds.
The Coors Brewery tour showcases the brand's rich history through a collection of historical cans and memorabilia while also demonstrating the brewing and packaging process that goes into a famous can of Coors beer.
Local Breweries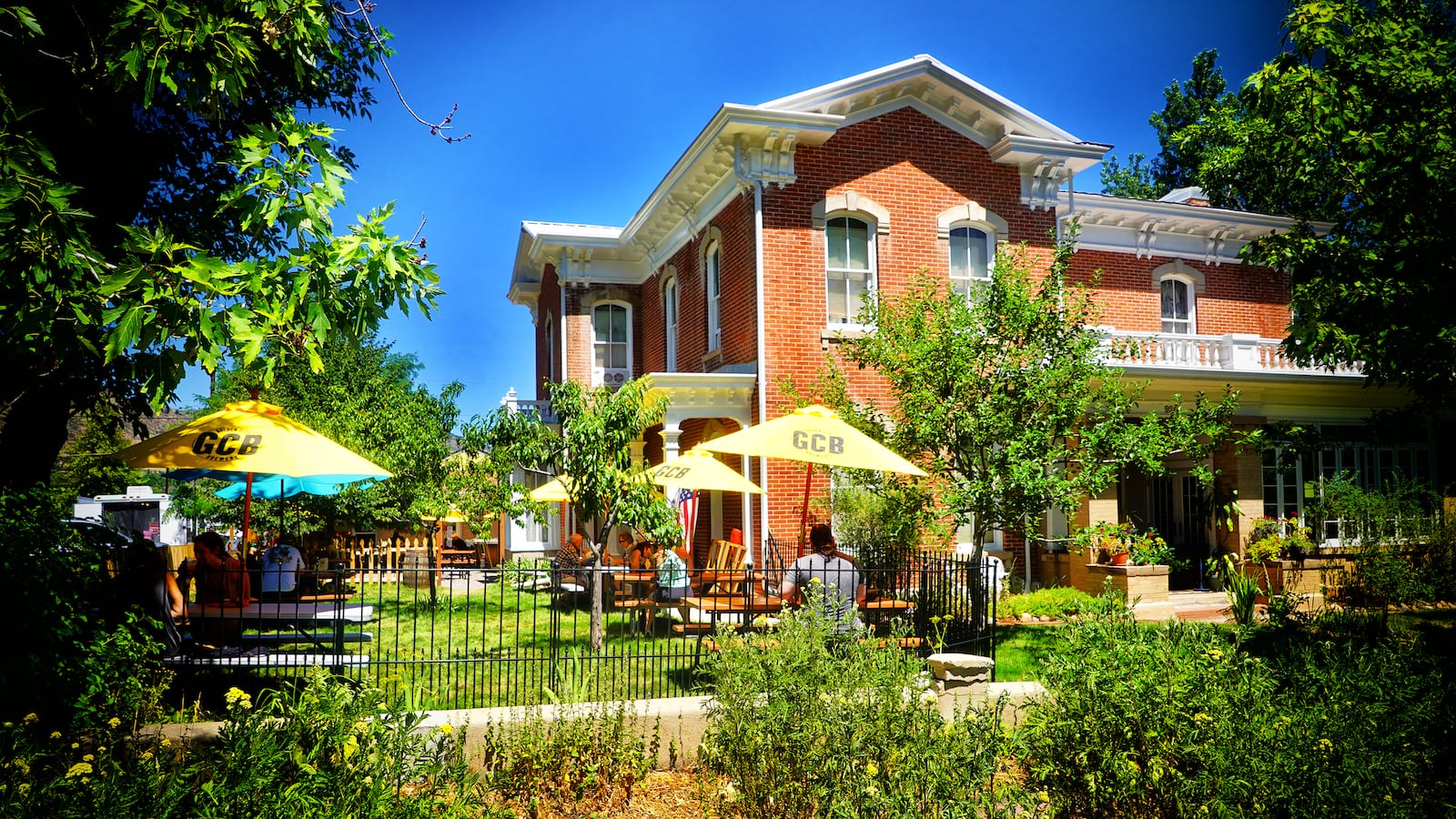 For the beer aficionados visiting Golden, the town also features a variety of smaller, craft breweries like Golden City Brewery, a popular local spot that serves house-made beer, wine, and ciders. In fact, there are nine craft beer breweries in the town, many of which are located in the historic downtown. Also, just like the Coors Brewery, most offer tours of their facilities and brewing process.
Golden Gate Canyon State Park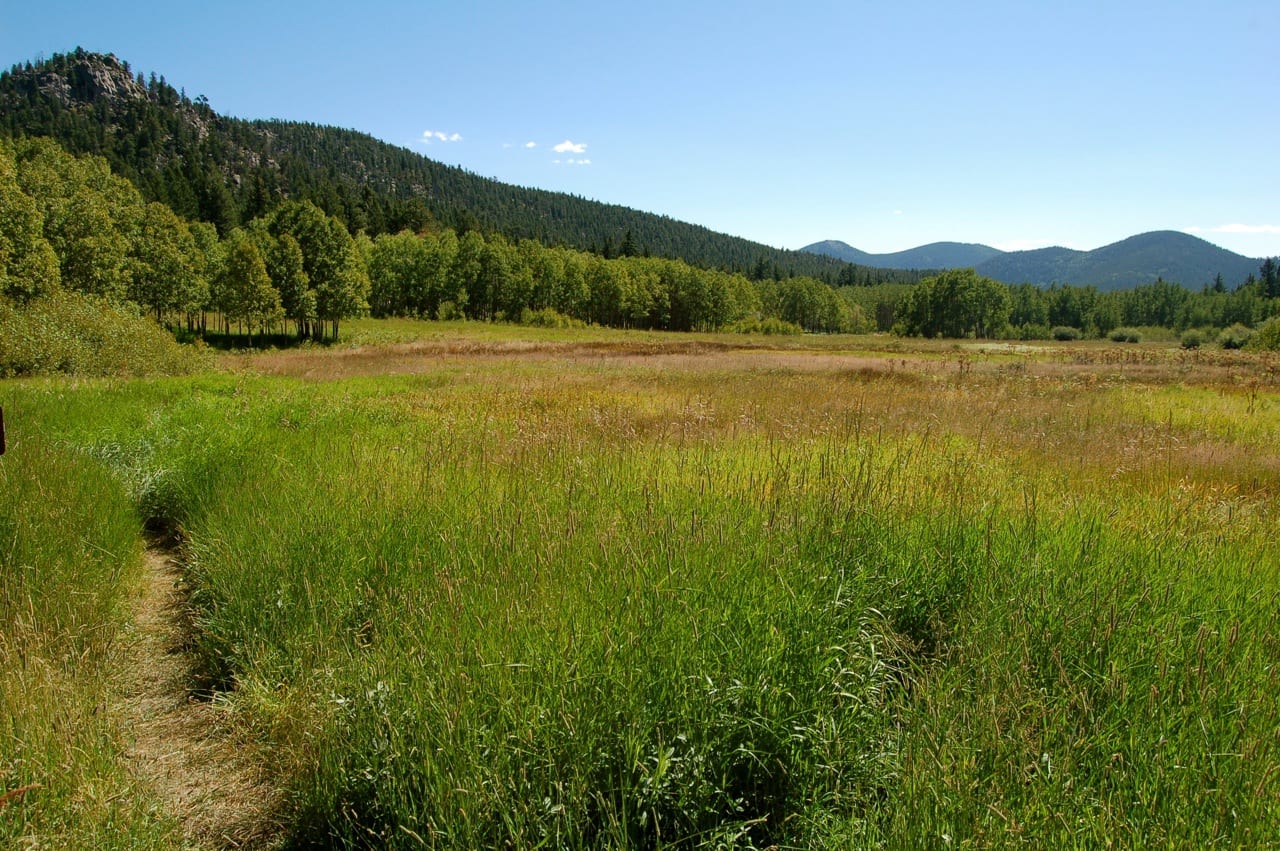 Golden Gate Canyon State Park is a great way to escape to the Colorado wilderness without venturing far from Golden. With over thirty-five miles of trails for hiking, biking, and horseback riding, Golden Gate Canyon is a natural oasis just a few miles outside of town and only 30 miles from Denver. The park also features over 100 scenic picnic sites, a variety of fishing spots, and even cabins and yurts for overnight stays.
After taking to the trails, visitors should be sure to head to the Panorama Point Scenic Overlook for a beautiful view of over 100 miles of the Continental Divide. Accessible by car or by foot, it is one of the most popular lookout points in the park.
Colorado School of Mines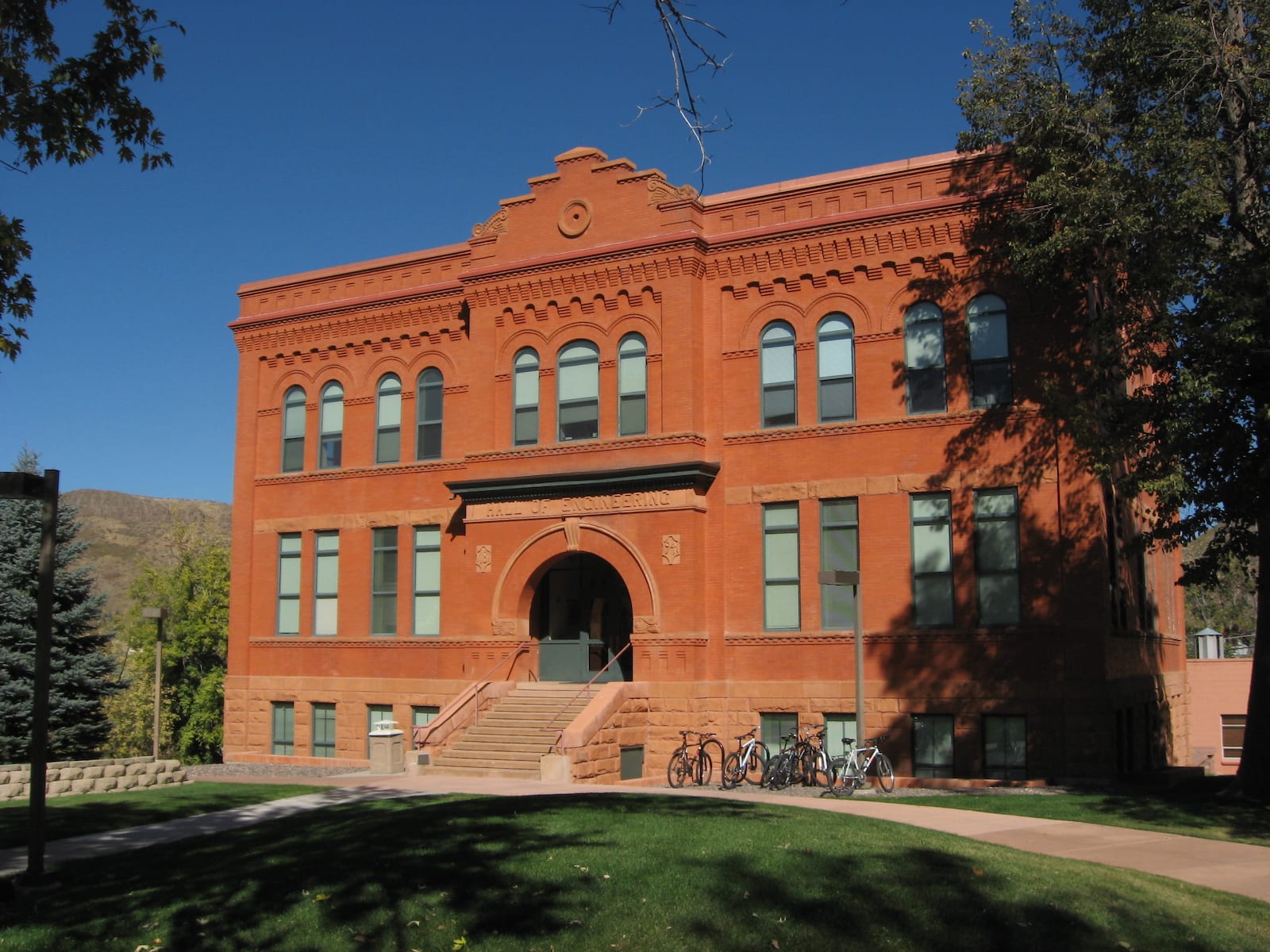 One of the top public engineering schools in the nation, Colorado School of Mines is located in Golden, Colorado amid the city's historical downtown district. Visitors are welcome to explore the scenic campus or visit the Mines Museum of Earth Science.
This free museum features a collection of over 60,000 items including a Moon rock brought to Earth by the Apollo 17 mission and thousands of other interesting geological specimens. Be sure to stop in at the gift shop where you can find a variety of unique geological items and gifts.
Golden History Museum
Just like the Mines Museum of Earth Science, Golden History Museum is another fantastic, free museum located in downtown Golden. However, instead of a geology focus, the Golden History Museum seeks to showcase the rich history of Golden through educational exhibits that highlight the key parts of the city's past.
In addition to the indoor exhibits, the museum also features the Golden History Park, which is a 19th-century mountain homestead reproduction showcasing what life was like in Colorado in the 1800s. The Golden History Museum is a great spot for the history-buff looking to learn more about Colorado's roots while supporting Golden's local businesses. The museum is open Thursday, Friday, and Saturday.
Golden's Historic Downtown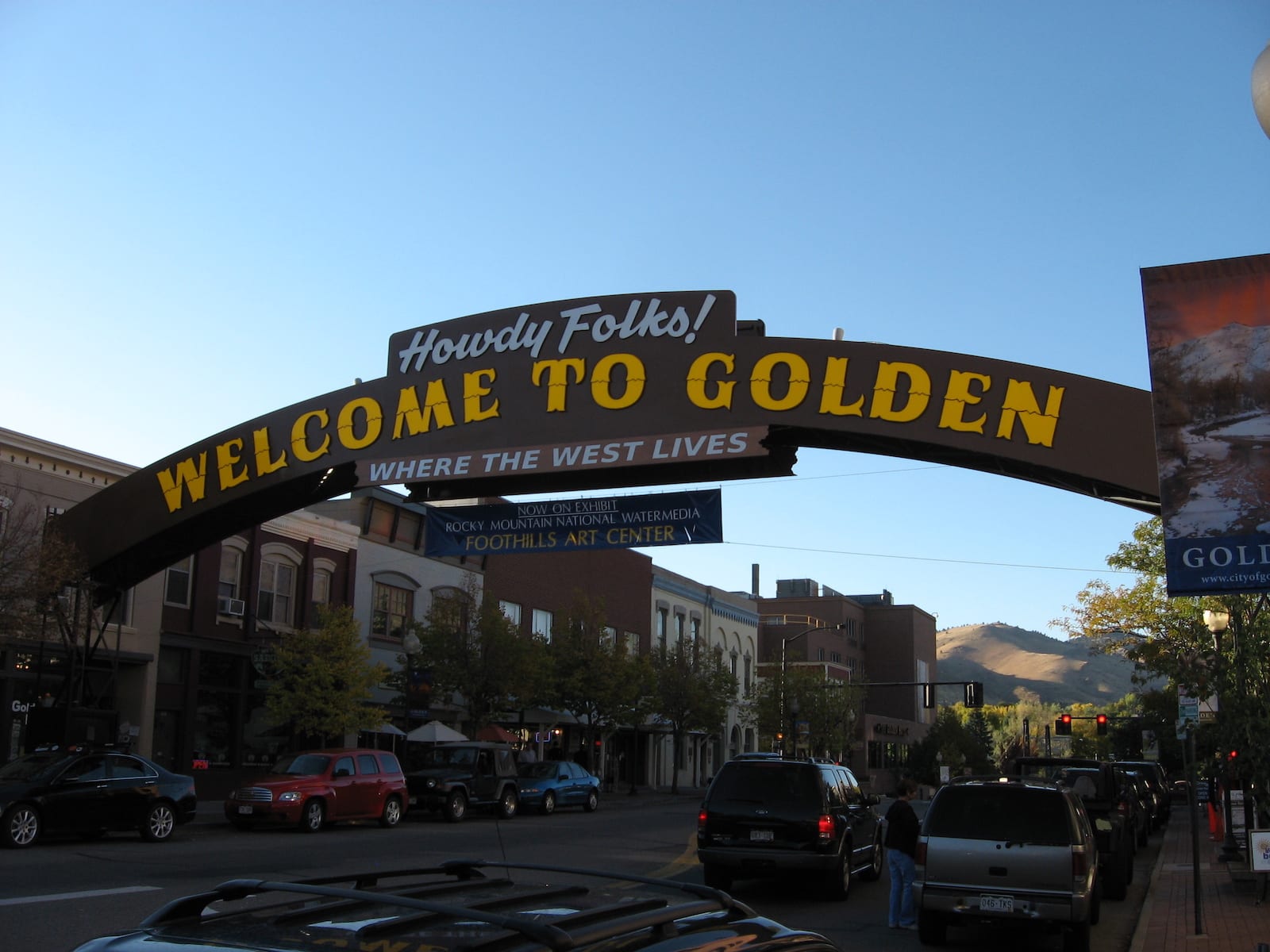 No visit to Golden is complete without a stroll through the city's historic downtown. Enjoy an abundance of restaurants, breweries, shops, historical buildings, and the famous "Welcome to Golden" Arch. On nice days, visitors should consider checking out Parfet Park and Lion's Park, which are two beautiful parks located directly in downtown Golden.
For more inspiration on how to make the most of a visit to Golden, visit the Golden Visitors & Information Center, which is located right downtown adjacent to some of the city's top attractions.
Spirits in the Wind Gallery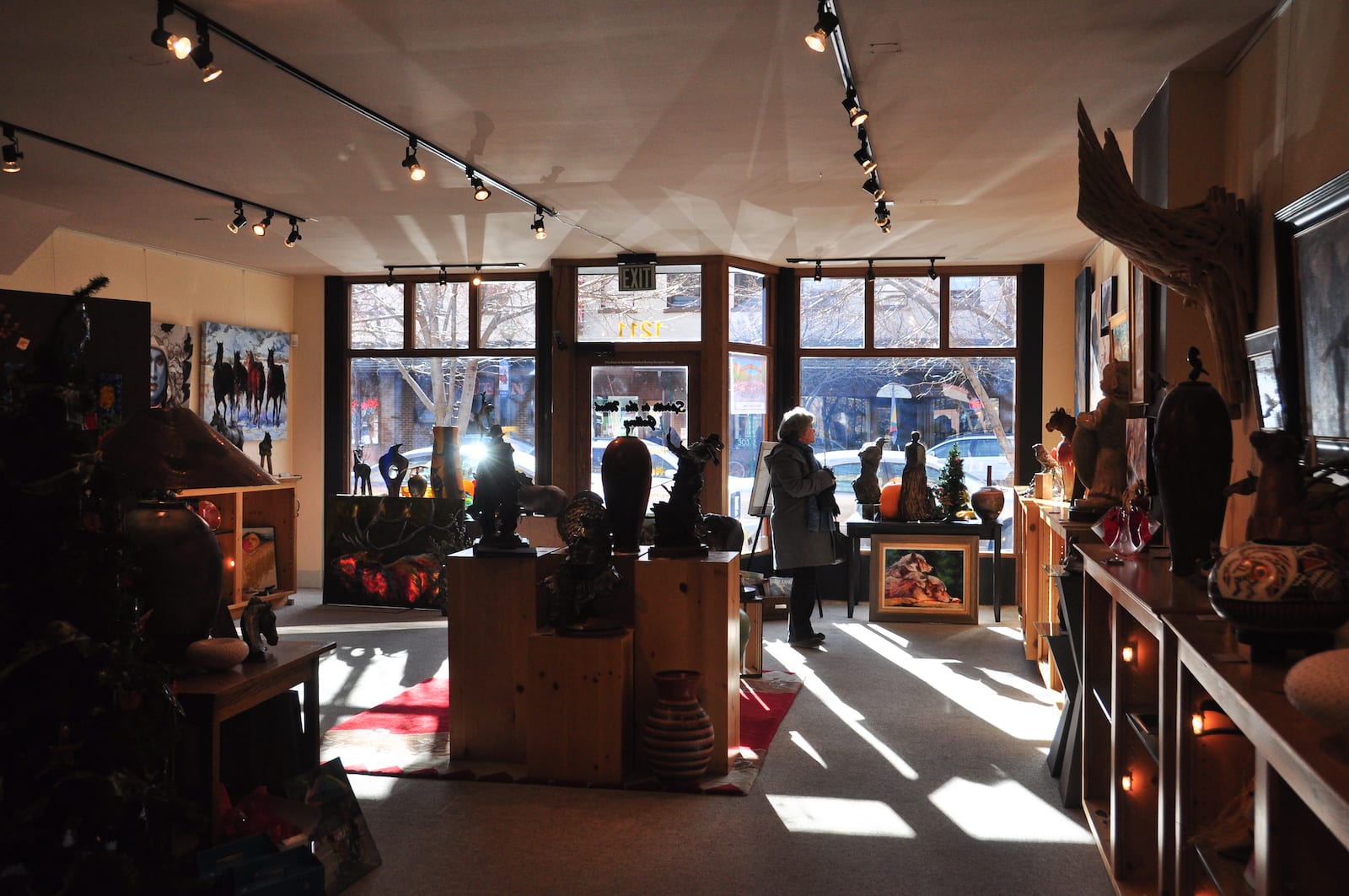 For a great selection of Colorado's local art located directly in downtown Golden, look no further than the Spirits in the Wind Gallery. Proudly displaying collections of Western art from a variety of artists, a visit to this gallery is a great way to get a sense of the region's rich culture while also supporting local business.
In addition to beautiful paintings showcasing the majesty of the Western United States, the gallery/shop also includes art in different mediums including sculpture, pottery, and jewelry. Whether looking to buy or just enjoy local art, this gallery is a great stop on a visit to Golden.
Foothills Art Center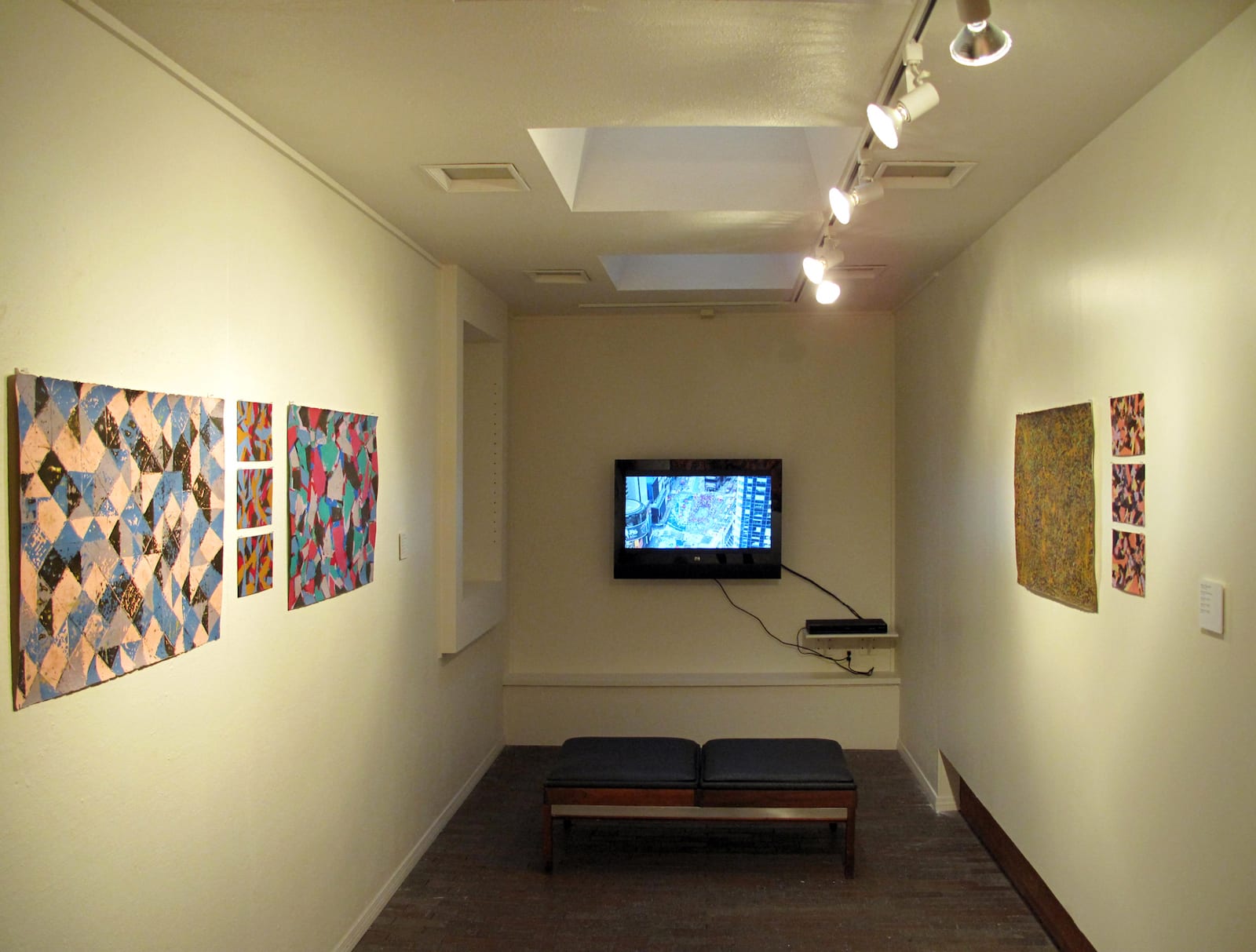 Open Friday-Monday, Foothills Art Center is another great option for those who are hoping to explore some of the region's artistic culture. Situated in downtown Golden, within three houses built in the nineteenth century, this free-to-access art gallery provides patrons with a fantastic sense of Colorado's art scene through its various exhibits. Additionally, the Foothills Art Center offers separate classes for children and adults who wish to improve their artistic skills.
Summer things to do
Summer in Golden is the perfect chance to cool off in Clear Creek, hit the trails, and reach mountaintop views, all in one day! Discover how you can spend your summer days in Golden.
Clear Creek Whitewater Park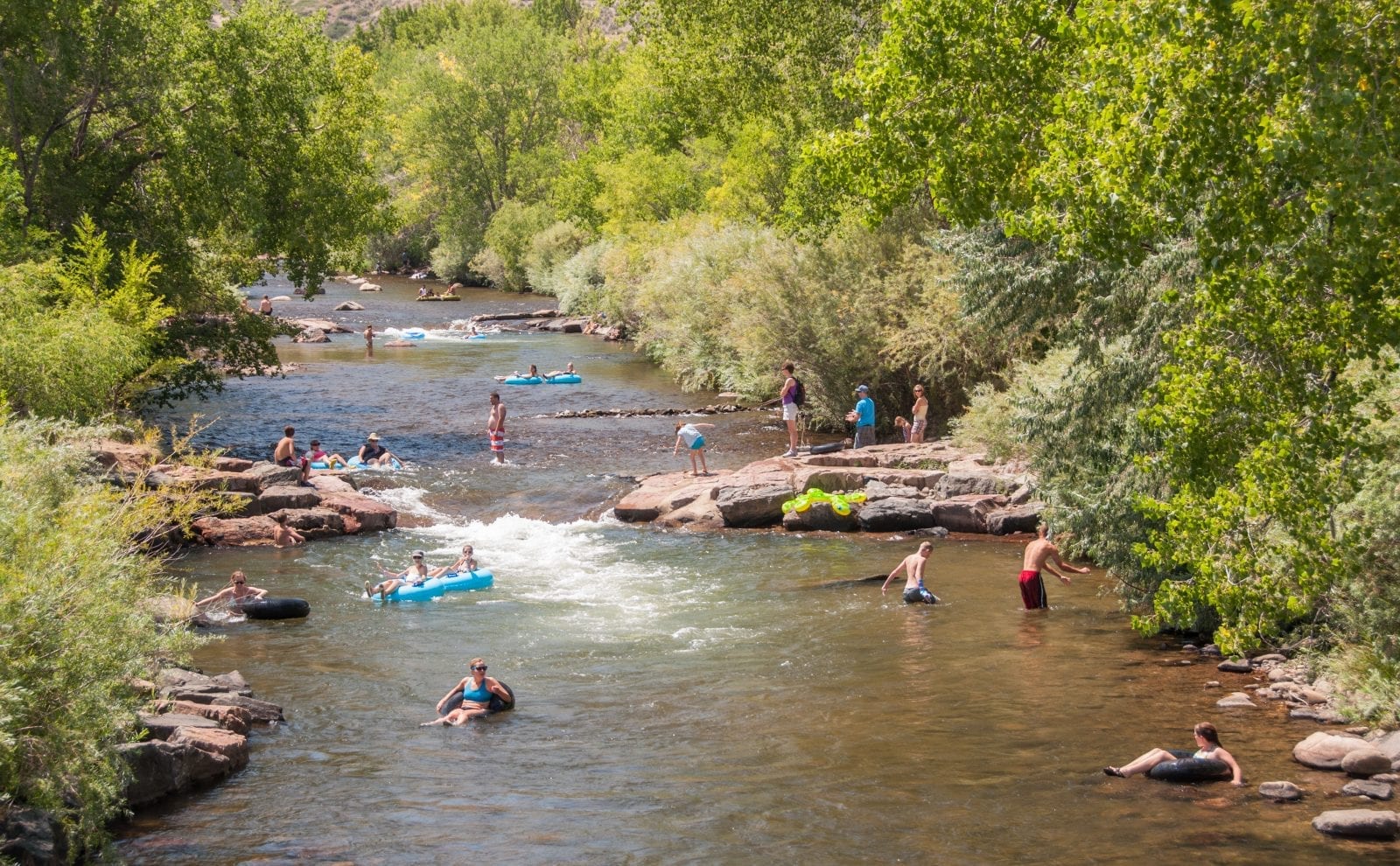 For those visitors who are proficient at whitewater canoeing and kayaking, a visit to Clear Creek Whitewater Park's quarter-mile course is the perfect summertime adventure. Divided into three distinct sections that contain a variety of drops, eddies, and pools, this course is a great way to test whitewater skills directly in downtown Golden. There are no fees to access the course, so all are welcome.
It is unsupervised, and a high-flow season can make the course particularly dangerous for the unskilled kayaker or canoer. For a more leisurely experience, most of the intense whitewater can be avoided by choosing the right stretch of the creek. Tubers and paddlers of all skill levels are sure to have a great summer day by either floating the Clear Creek or tackling the whitewater course.
Scenic Drive on Lariat Loop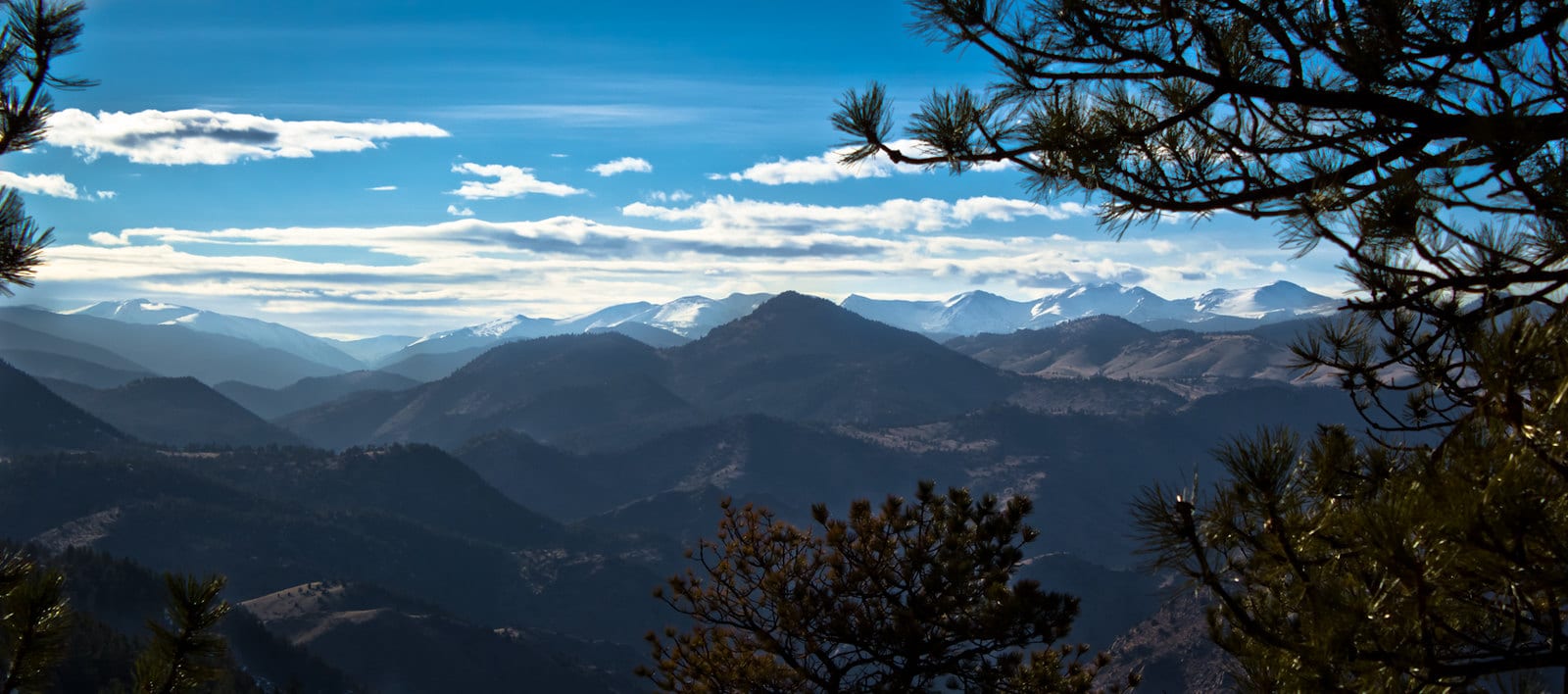 Granted the prestigious title of National Scenic Byway in 2009, the Lariat Loop is a beautiful 40-mile road that boasts hairpin turns, stunning views, and countless historical sites. From Golden, visitors have easy access to the five-mile Lariat Trail, the steepest portion of the Lariat Loop. Ascending 1,500 feet in elevation from Golden to the top of Lookout Mountain, the Lariat Trail leads visitors to some of the best views along the Front Range.
During Colorado's gorgeous summers, a short trip to the top of Lookout Mountain is a great way to spend a morning or afternoon. Aside from the panoramic views, the summit of Lookout Mountain is also home to the grave of "Buffalo Bill," a popular landmark to visit. On the way down, instead of returning down the mountain via the Lariat Trail, complete the entire 40-mile loop. It is definitely worth the drive.
Winter things to do
Winter in Golden is no time to stay indoors! Get outside and discover a new landscape of snowy terrain and ice climbs with these things to do in Golden during the winter.
Snowshoeing in Golden Gate Canyon State Park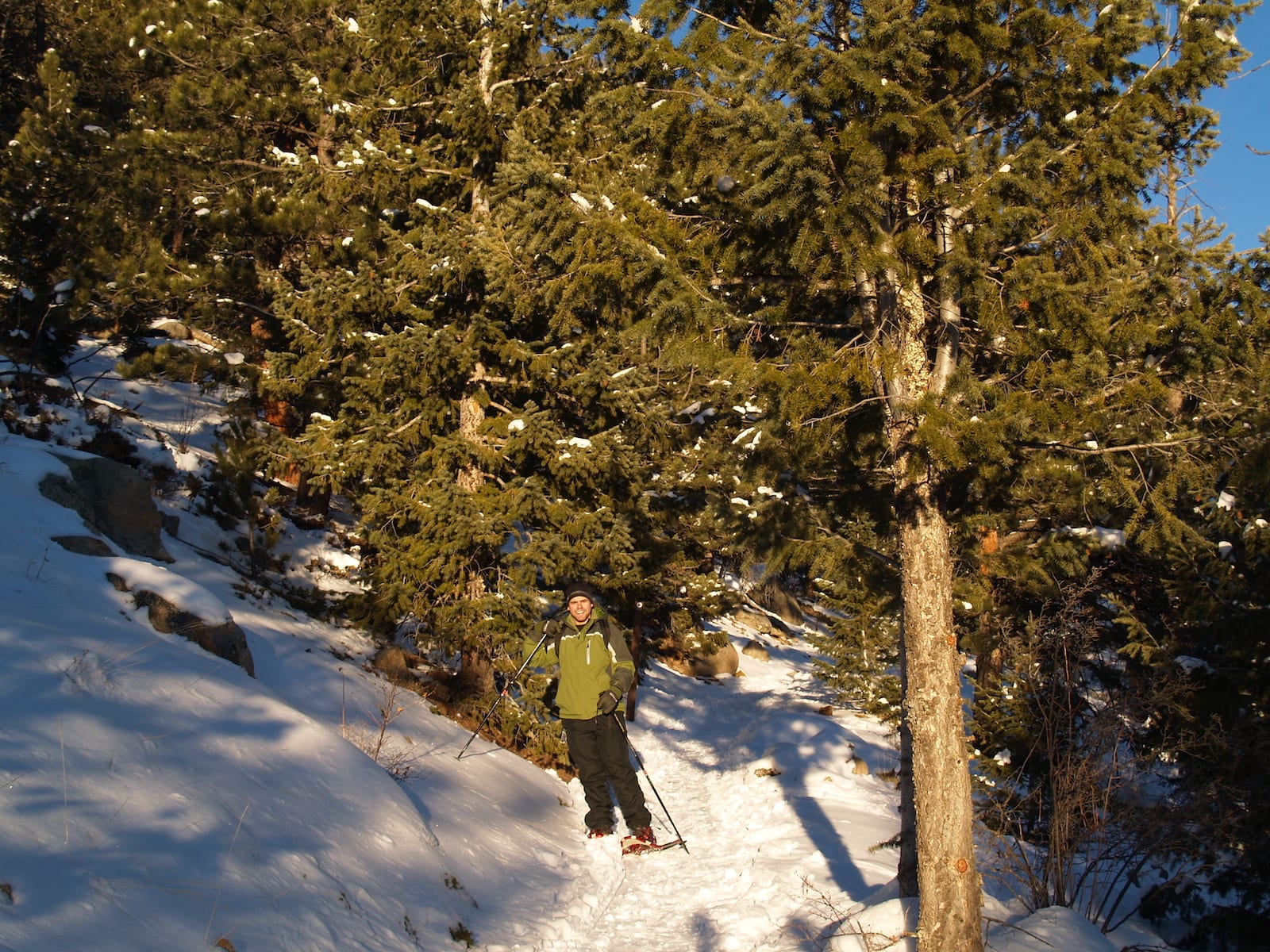 Not just for summer hikes, Golden Gate Canyon State Park provides great opportunities for outdoor recreation in the winter as well. Hit the trails with snowshoeing. Snowshoe Hare Trail, a three-mile loop trail, is one of the best options for snowshoeing in the park. It passes by a small lake known as Dudes Fishing Hole, and it is a relatively flat and moderate trail that is ideal for snowshoeing.
Ice Climbing in Clear Creek Canyon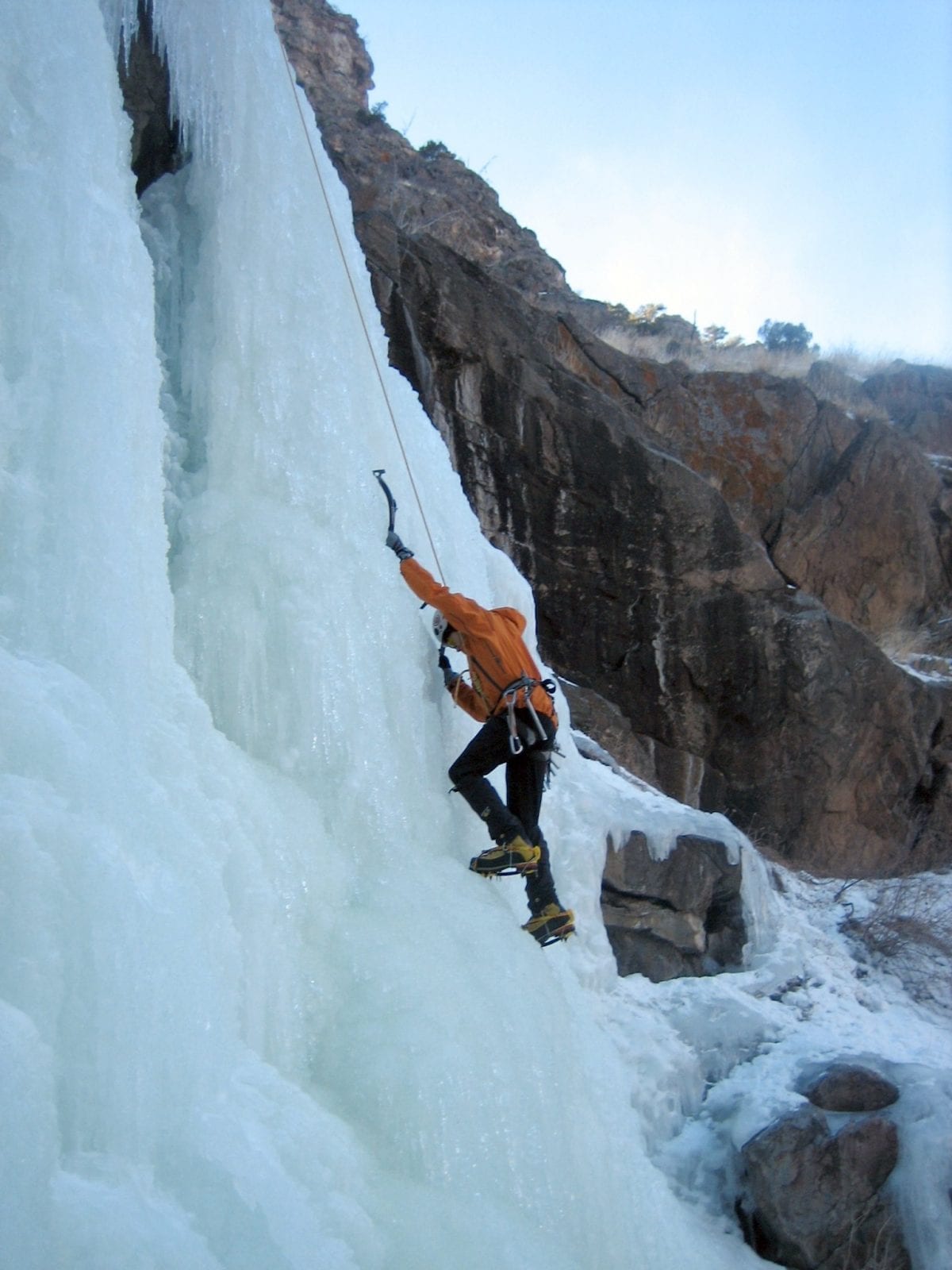 One of the top things to do in Golden during the winter is ice climbing in Clear Creek Canyon. There are three popular ice climbing areas: Coors Lite, Mickey's Big Mouth, and Beer Garden. Beer Garden, which is just 2.8 miles up the canyon from Golden on US6, offers one pitch of climbable ice, while Coors Lite and Mickey's Big Mouth both feature two pitches.
Visitors hoping to ice climb on a winter visit to Golden should always take proper precautions. Ice climbing is an inherently dangerous sport, so all must be prepared with the proper equipment and skills.
No matter what time of year, Golden is packed full of fun things to do! A short drive from Denver, Golden is an easy day trip for adventurers. Or make Golden a stop on your way as you head west. Either way, be sure to say "Howdy!"