Towering above the town of Golden, Colorado, North Table Mountain Park is a great, quick getaway to enjoy the outdoors. North Table offers nearly 2,000 acres of open air space for outdoor activities in a convenient location near the state's capitol.
60 million years ago lava flowed to form North Table Mountain. The mountain, which is actually a flat-top mesa, has a summit of roughly 6,555 ft (1,998 m), serving as the namesake and centerpiece for North Table Rock Mountain Park. Today, the park is maintained by Jefferson County and The Access Fund. It's part of the JeffCo Open Space park system.
Activities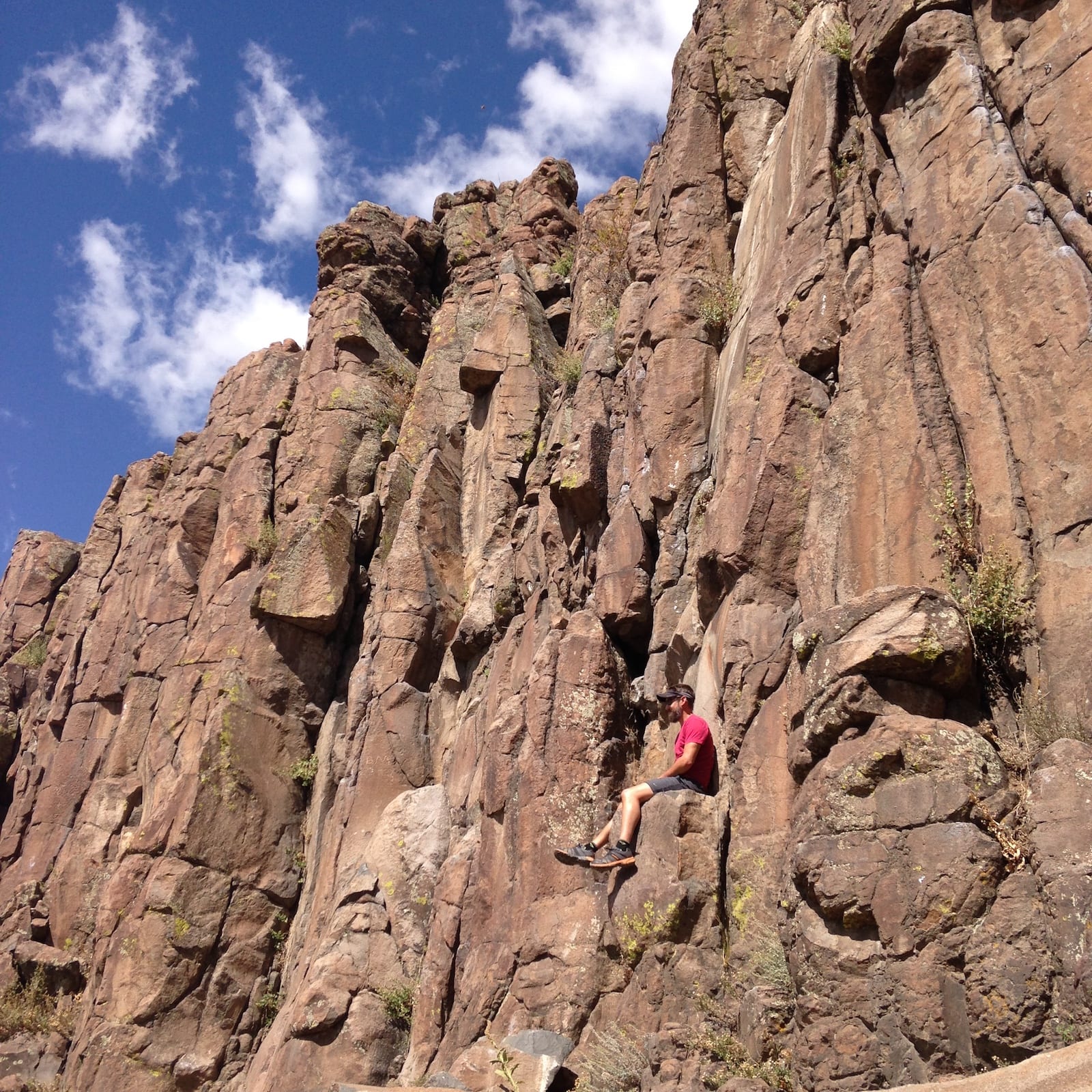 North Table Rock Mountain Park makes for a perfect day trip to spend a few hours away from the Mile High City, with opportunities for hiking, mountain biking, rock climbing, and safe encounters with native wildlife.
Hiking & Trail Running – Hiking is one of the easiest and most popular ways to enjoy your time in North Table Rock Mountain Park. The trail system allows for visitors to choose between roughly 3 mile and 7 mile round trip opportunities to summit North Table Mountain. From the top of the mesa, visitors can see panoramic views of the Denver skyline, the town of Golden, and other surrounding Colorado mountains and towns.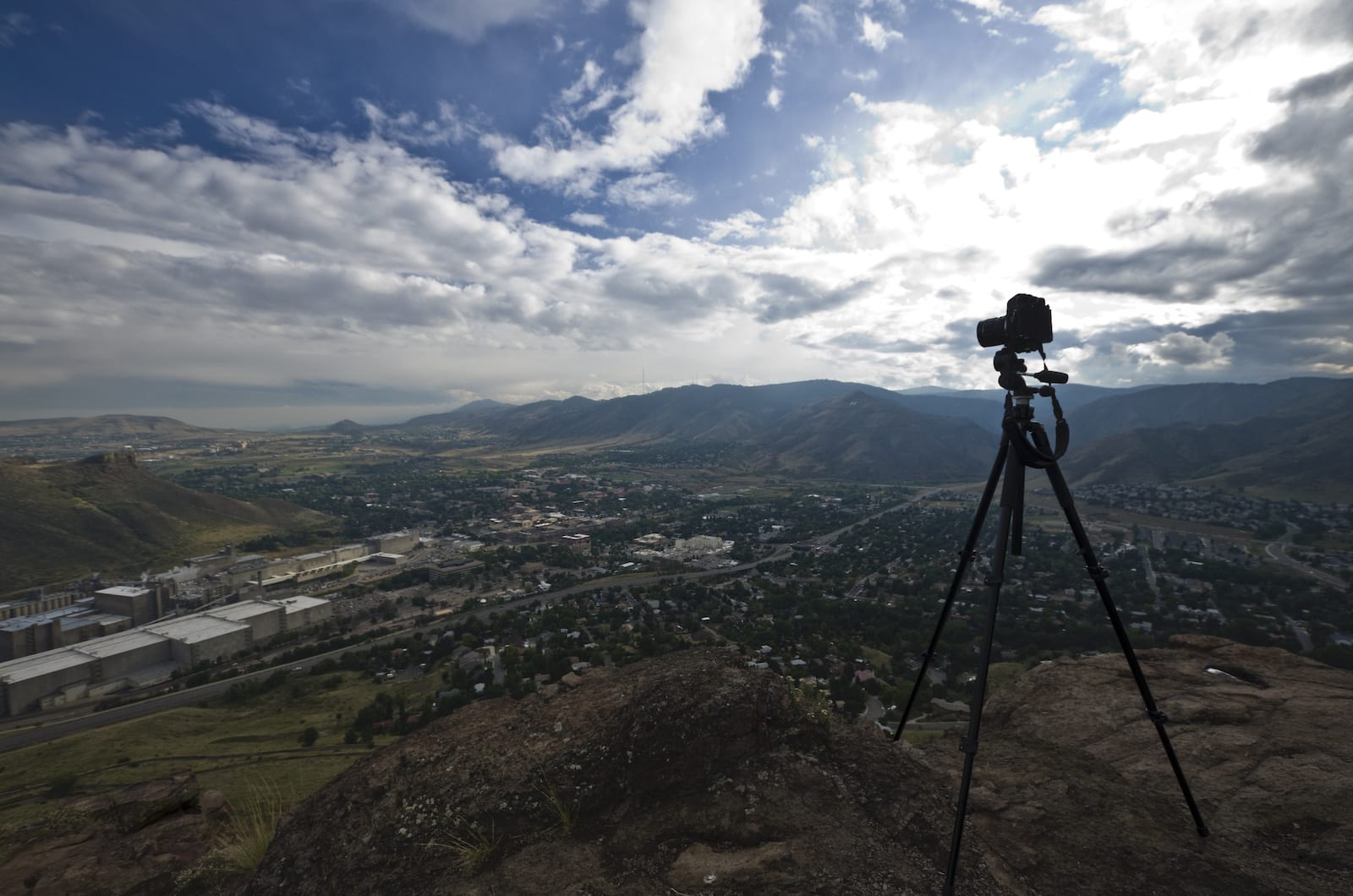 Mountain Biking – Although not all of the trails allow for bicycles, there are still many opportunities for mountain biking in North Table Mountain Park. The North Table Mountain and Rim Rock Loop is a popular option amongst bikers looking for a quick trip away from Denver.
Rock Climbing – Rock climbing is perhaps the most popular activity in North Table Mountain Park. The "Golden Cliffs" as locals call them, offer a large set of pre-bolted sport and top rope opportunities for both beginners and experienced climbers. The area is well maintained and popular for outdoor climbing in nearly every season.
Wildlife Encounters – No matter if you are hiking, biking, or climbing, there is a pretty good chance that a few hours spent in North Table Mountain Park will lead to a few wildlife encounters. Maintaining distance and practicing wildlife safety is extremely important, as park visitors have the opportunity to observe deer, prairie dogs, eagles, and even rattlesnakes!
For additional outdoor recreation check out South Table Mountain Park, located only a few miles south in Golden.
Getting There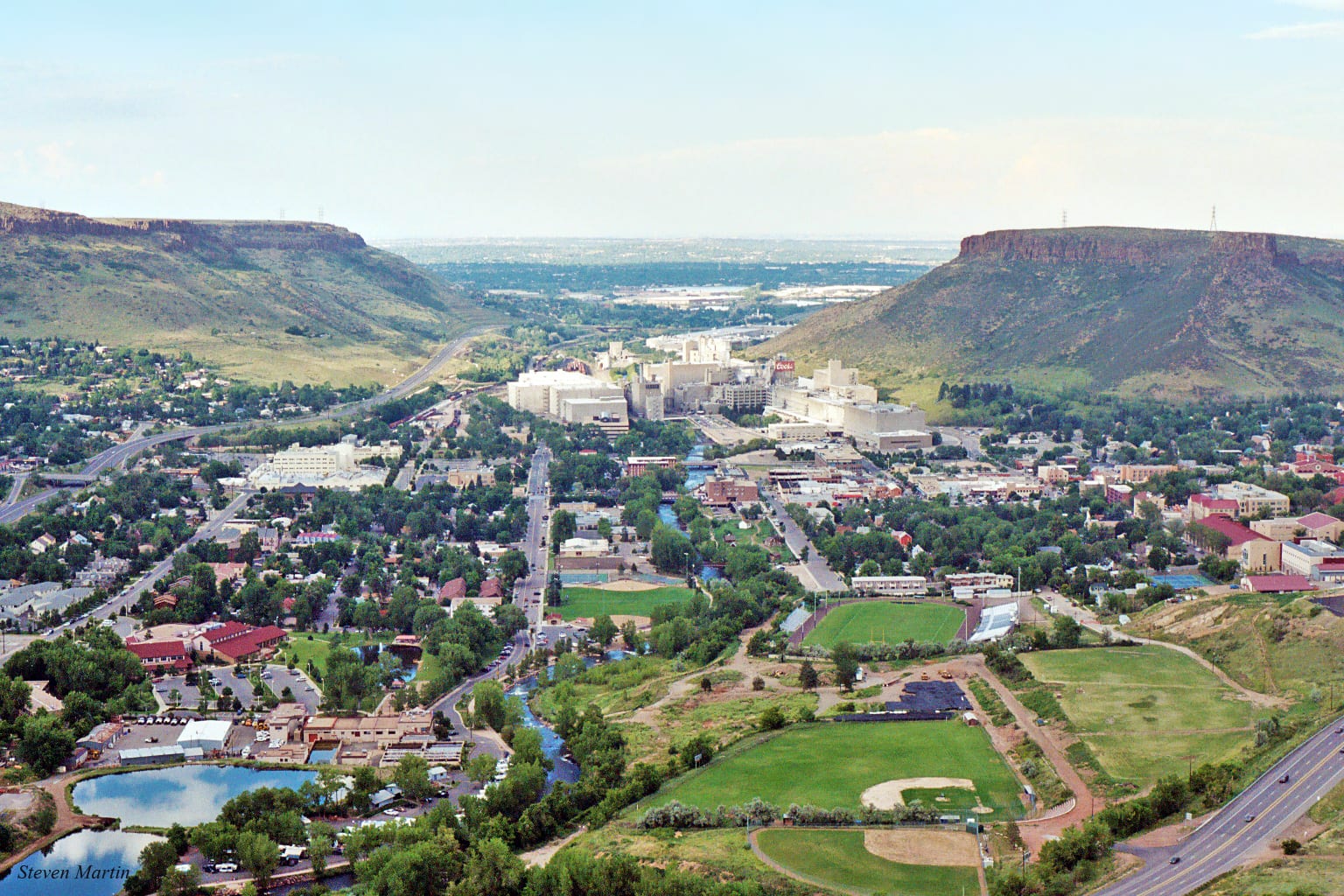 There are two main parking lots designated for North Table Mountain Park on the West and South sides of the Mesa. The West parking lot is the largest and most accessible, which can easily be found just north of Golden, along State Highway 93.
The South entrance is a bit harder to find. From Golden, take a right onto Washington Ave from State Highway 93 (at the Starbucks). Then, take a left onto First Street, a right onto Partridge Circle, and a right onto Ptarmigan Street. Follow until the pavement becomes a dirt road, the parking lot will be at the end.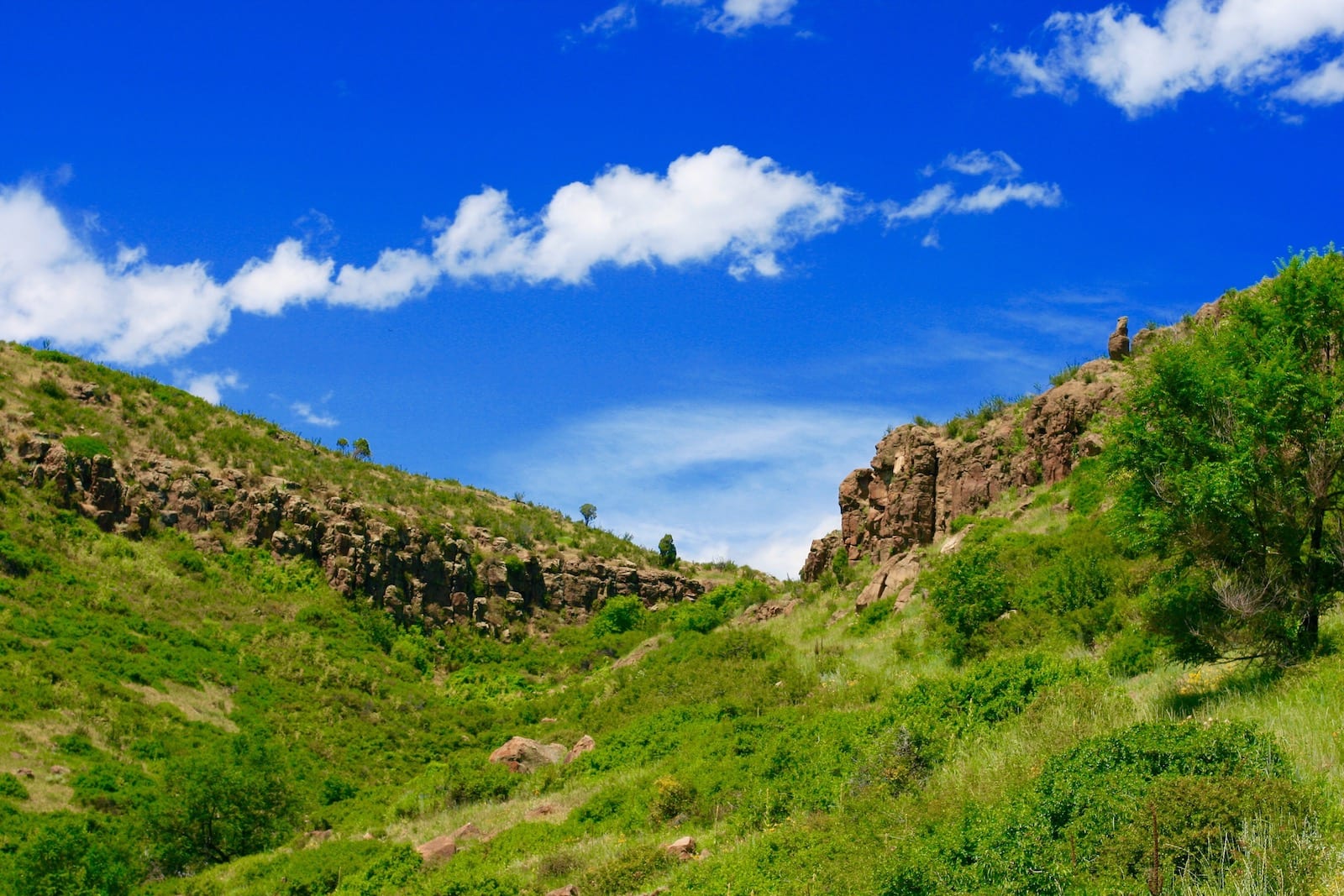 Details
Address: 4788 Highway 93, Golden, CO 80403 (West Trailhead)
Address: 100 Peery Parkway, Golden, CO 80403 (Golden Cliffs Trailhead)
Phone: 303-271-5925 (JeffCo Open Space)
Season: Year round