Located in Golden, Colorado, the South Table Mountain Park offers visitors numerous trails, interesting wildlife, and great activities for the whole family. Colorado has no shortage of incredible mountains and other outdoor beauties, but this park is one-of-a-kind and loved by locals and visitors alike.
History
The flat-topped South Table Mountain is part of both the Denver Formation and the Rocky Mountains. Its history dates back to Native American times, with archaeological remains still present around the top of the mountain.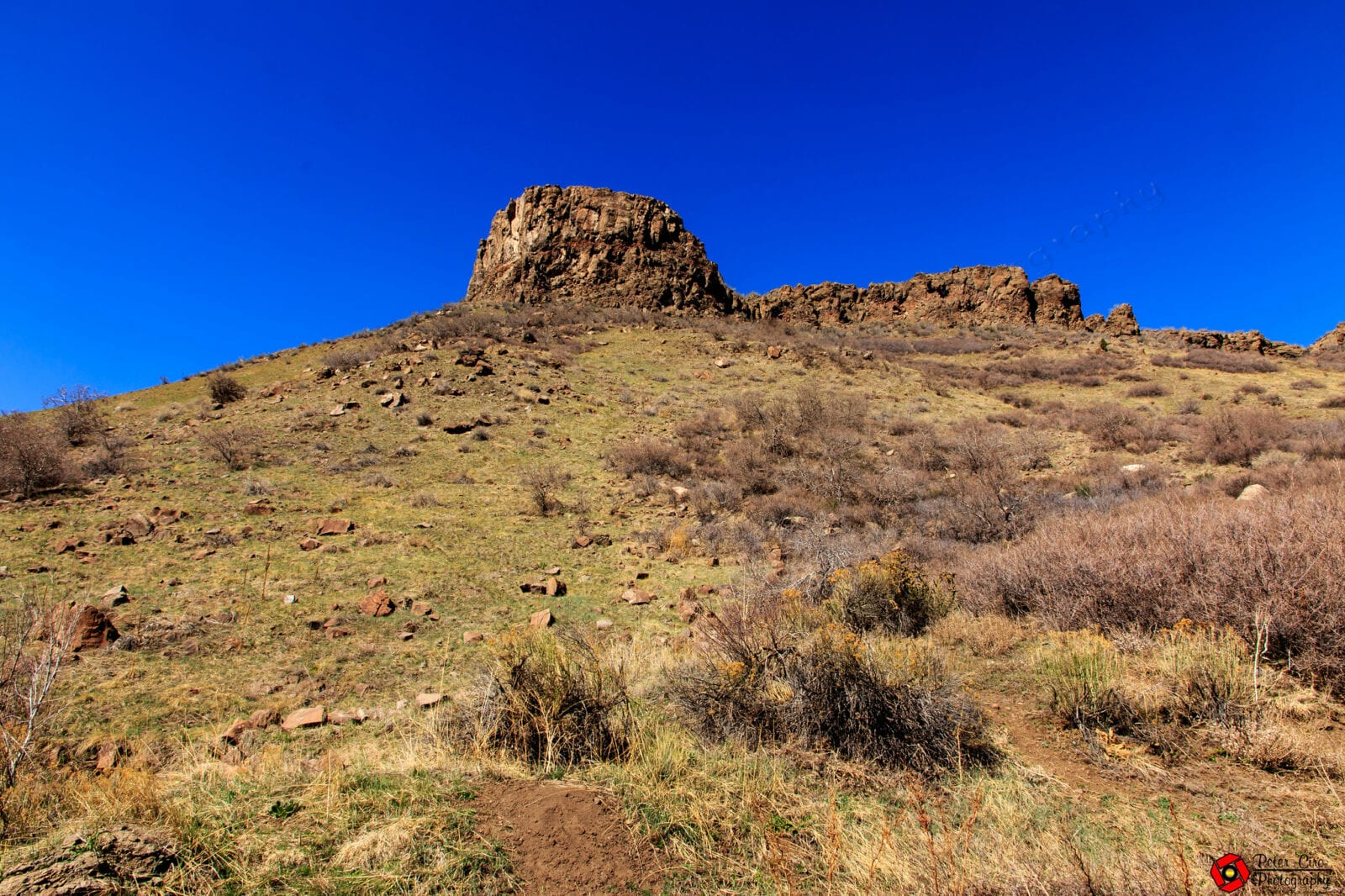 Today, the mountain is primarily made up of Jeffco Open Space, while its landmark, Castle Rock, is part of private property.
Activities
South Table Mountain Park is best known for its extensive trails located throughout the property. Spend the afternoon hiking or biking, then stop for a picnic before heading back home.
Trails
The hiking trails at South Table Mountain Park vary in length and difficulty, making it a great spot for people of all levels of experience. Bikers can also take advantage of the numerous trails as long as they follow the park's rules, such as yielding to pedestrians.
Some of the trails at South Table include:
Welch Ditch Trail
Ancient Palms Trail
Basalt Cap Loop
Old Quarry Trail
Tertiary Trail
Cretaceous Trail
Olivine Trail
Serpentine Trail
Dome Flow Trail
If you need a water break, a quick snack, or a full meal after exploring the park, you can use the picnic tables at the Camp George West Trailhead. There are also restrooms and parking here, making it the perfect spot to relax and enjoy time outdoors with your family.
Observing Wildlife and Views
One activity that all visitors at South Table can enjoy is viewing the natural wildlife roaming around the park. While the area is notorious for rattlesnakes, deer, elk, coyotes, and cougars have also been spotted. Additionally, you can see incredible panoramic views of Denver and Lookout Mountain, while Carl's Point offers one of the best views of Golden.
No matter what you are looking for, if you love seeing nature and exploring new places, then South Table Mountain Park is the perfect place for your next outing. Also consider visiting North Table Mountain Park located only a few miles north in Goldne.
Details
Address: 16741 Golden Hills Rd, Golden, CO 80401
Phone: 303-271-5925
Season: Year-Round | 7:30 AM – 5:30 PM
Park Map: jeffco.us/map…
Website: jeffco.us…