While going to the movies may soon become obsolete with the rise of on-demand movies, there are still 305 drive-in movie theaters operating in the United States today, and Colorado is home to seven of them. Find out where you can bask in the blankets of stars while watching the stars on the big screen with these drive-ins in Colorado.
From Fort Collins to Denver, and beyond into the Rockies, you'll find classic drive-in movie theaters in some of the best places in Colorado. Because these movie theatres are outdoor, they are naturally closed in the winter.
Here are the remaining drive-in movie theaters in Colorado, in no particular order:
88 Drive-in Theatre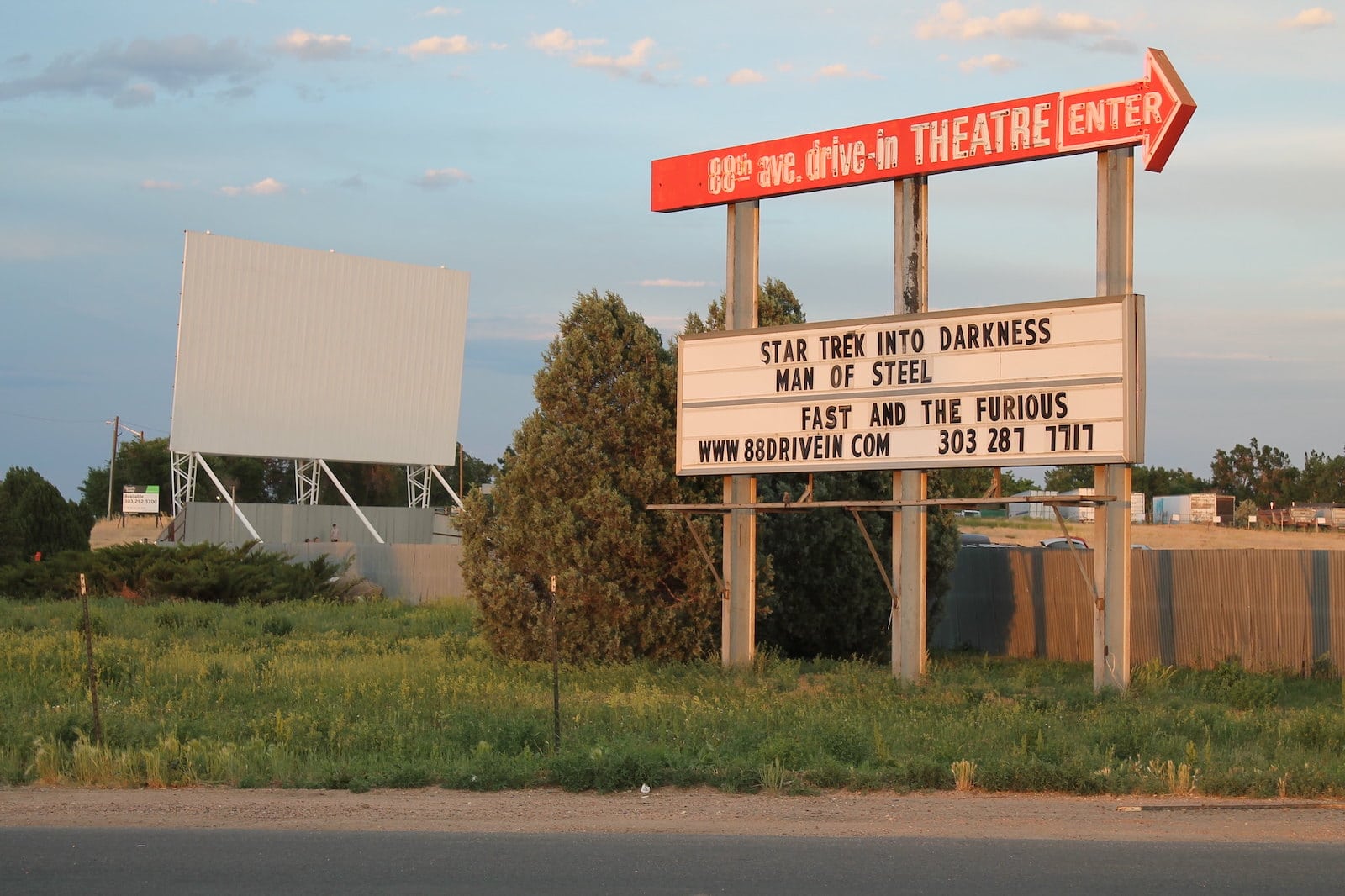 As the last original drive-in in the Denver Metro area, 88 Drive-in Theatre has been showing movies to the community since 1972. The dedicated staff is all about giving their customers the best outdoor movie experience with their large screen, high-end digital projector, and 35mm film ability.
There are two features for the price of admission, and it's up to you whether you stay for one or both. Moreover, children under the age of 12 are free. So, pull up and take a car seat and enjoy the latest flick and delicious snacks from their historic Snackbar.
Holiday Twin Drive-in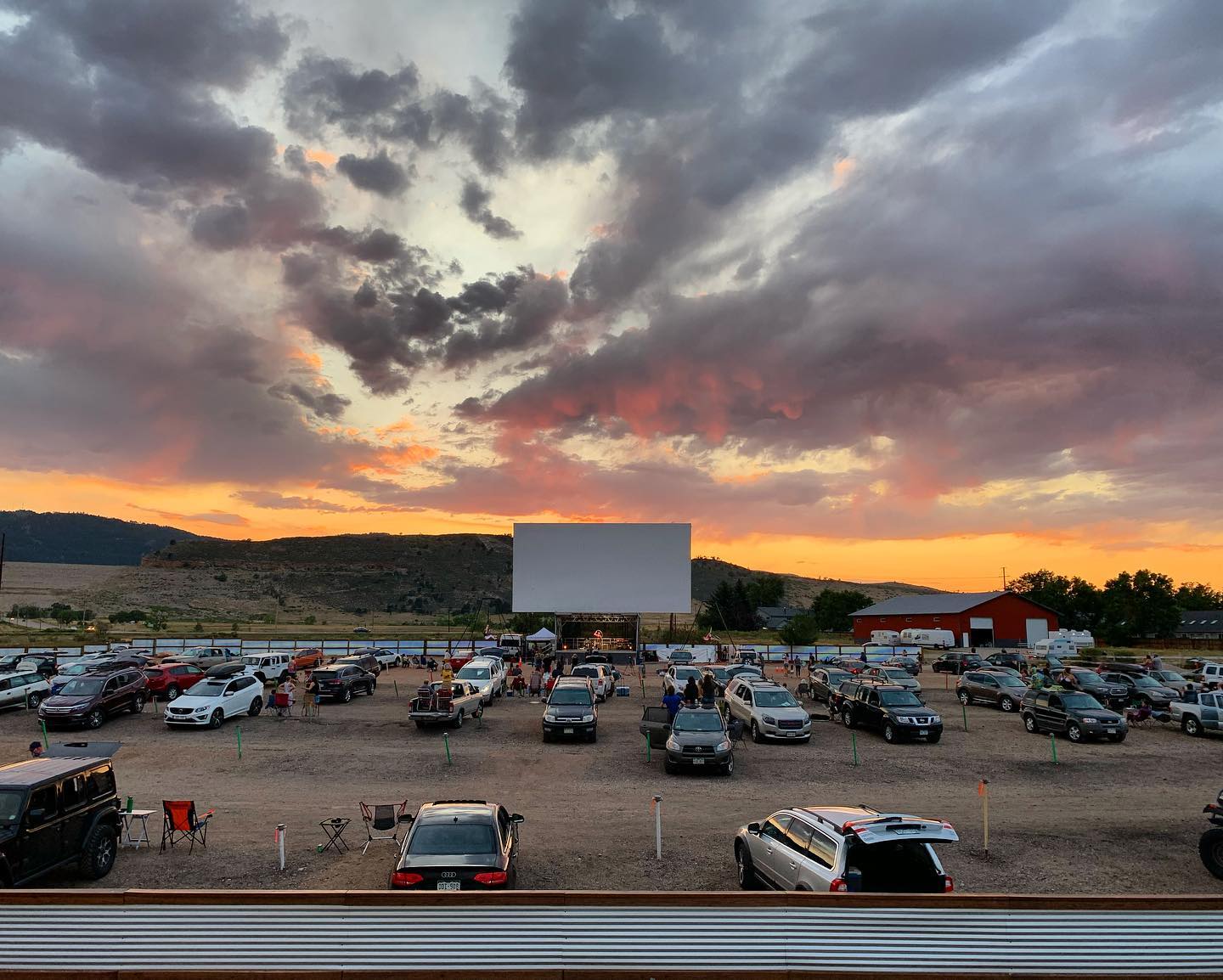 A family tradition that lives on, the Holiday Twin Drive-in has been around since the late 1960s and is still owned and operated by the family who bought the drive-in in 1979. With two movie screens and two features a night, there is plenty to see! Find special screenings and major releases with their double feature line-up.
Located near the Horsetooth Reservoir, guests who get there a little early will enjoy the mountain views before the sun goes down.
Mesa Drive-in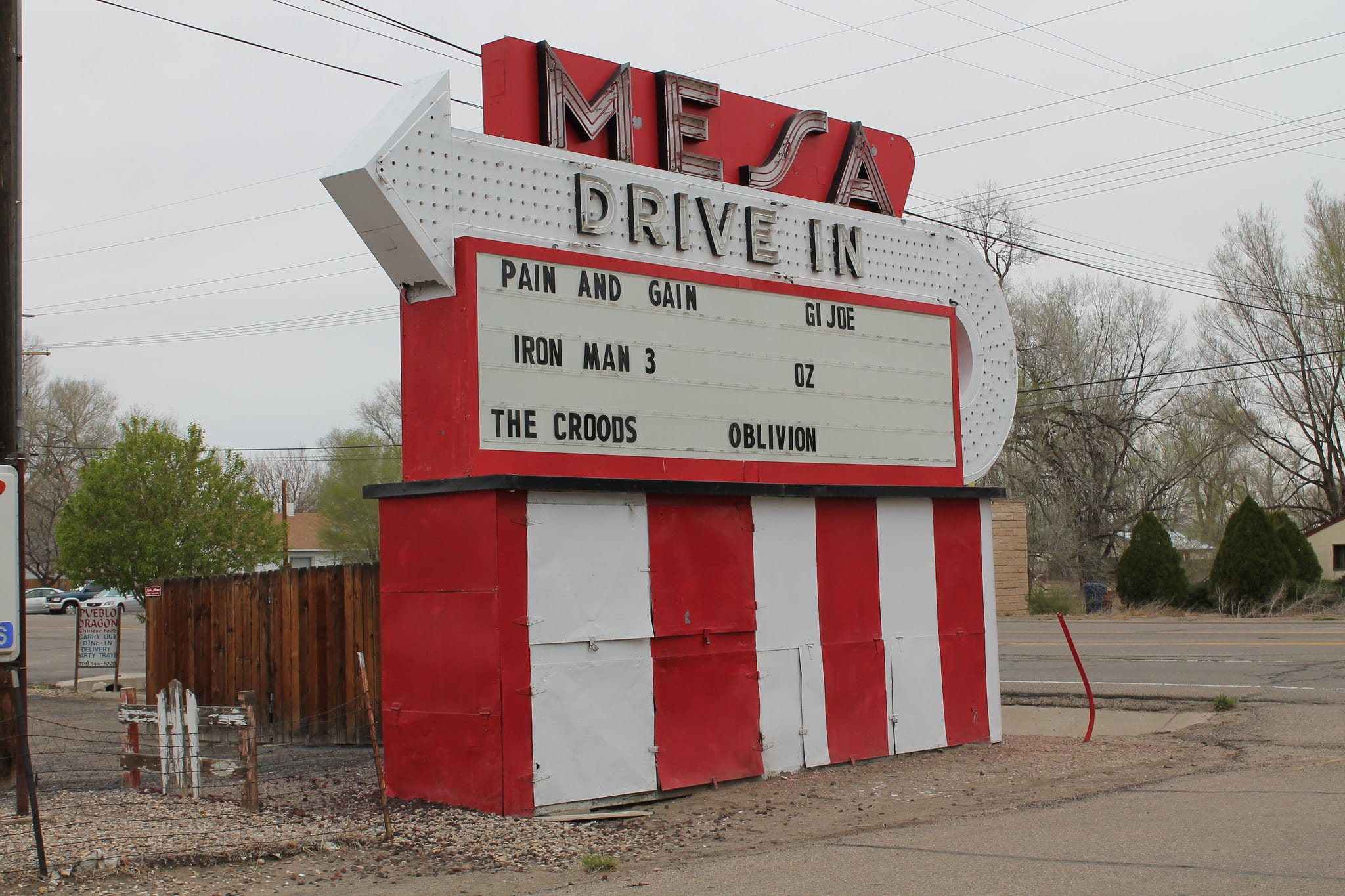 The Mesa Drive-in in Pueblo is one of the state's longest-standing drive-ins, dating back to its opening in 1951. Movie-goers will be able to choose from three different screens, each playing a double feature. Enjoy an extended menu selection that includes, not just popcorn, but burgers, burritos, hot dogs, and more.
Don't feel like waiting for your food? Call ahead and place your order so it's waiting for you when you arrive. Admission for adults and seniors varies while kids under the age of 12 are free.
Tru Vu Drive-in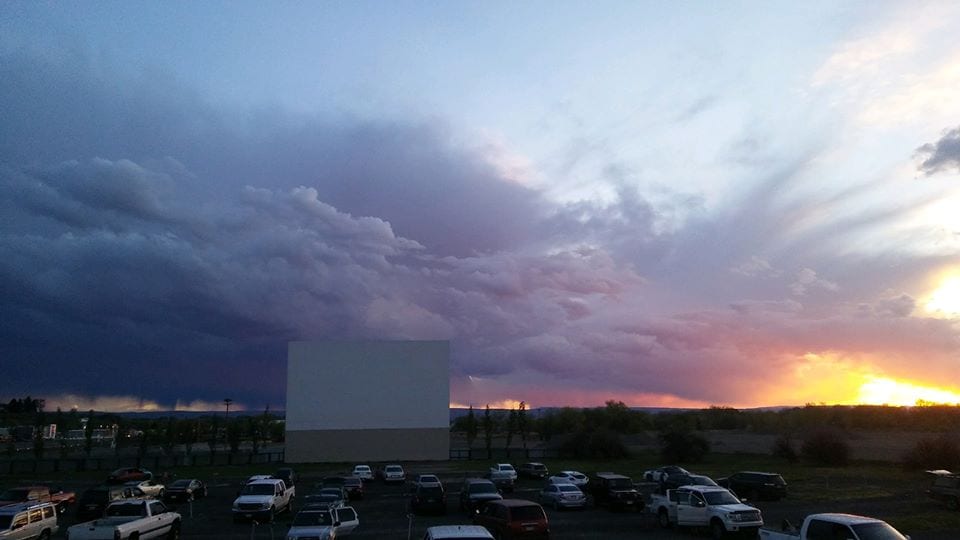 Tru Vu Drive-in is a small-town drive-in that offers welcoming hospitality and charm, all under a beautiful blanket of stars. Located off CO-92, near the Gunnison River in Delta, CO, there isn't much light pollution to worry about, with only the night sky to guide the way. Its retro red sign reminds guests of its original roots dating back to 1955.
Owned and operated by Delta Theatres LLC, which also operates the historic Egyptian Theatre, they strive to offer first-run movies. Boasting a double feature for the price of admission, concessions are available to complete the drive-in experience.
Comanche Drive-in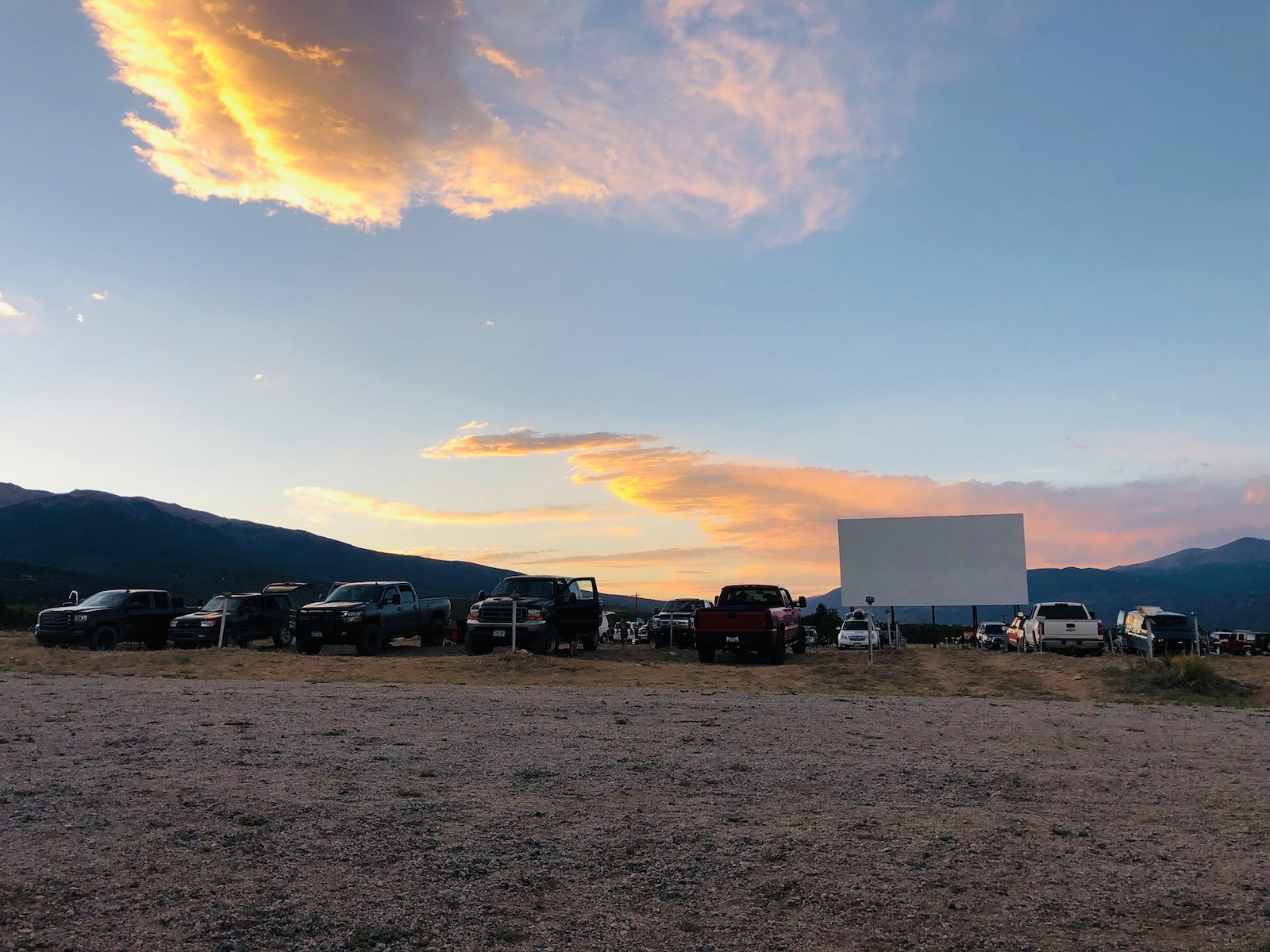 Take in both the movie scenes and mountain scenes at the Comanche Drive-in in Buena Vista, CO. Family-owned and operated since 1966, it still stands today as the highest drive-in in elevation within, the United States. Hight-tech advancements over the years like FM radio sound and a new 4K digital projection, all enhance the drive-in movie experience.
Enjoy top box office hits and old classics, with classic movie concessions for a night at the movies, under the stars.
Star Drive-in Theatre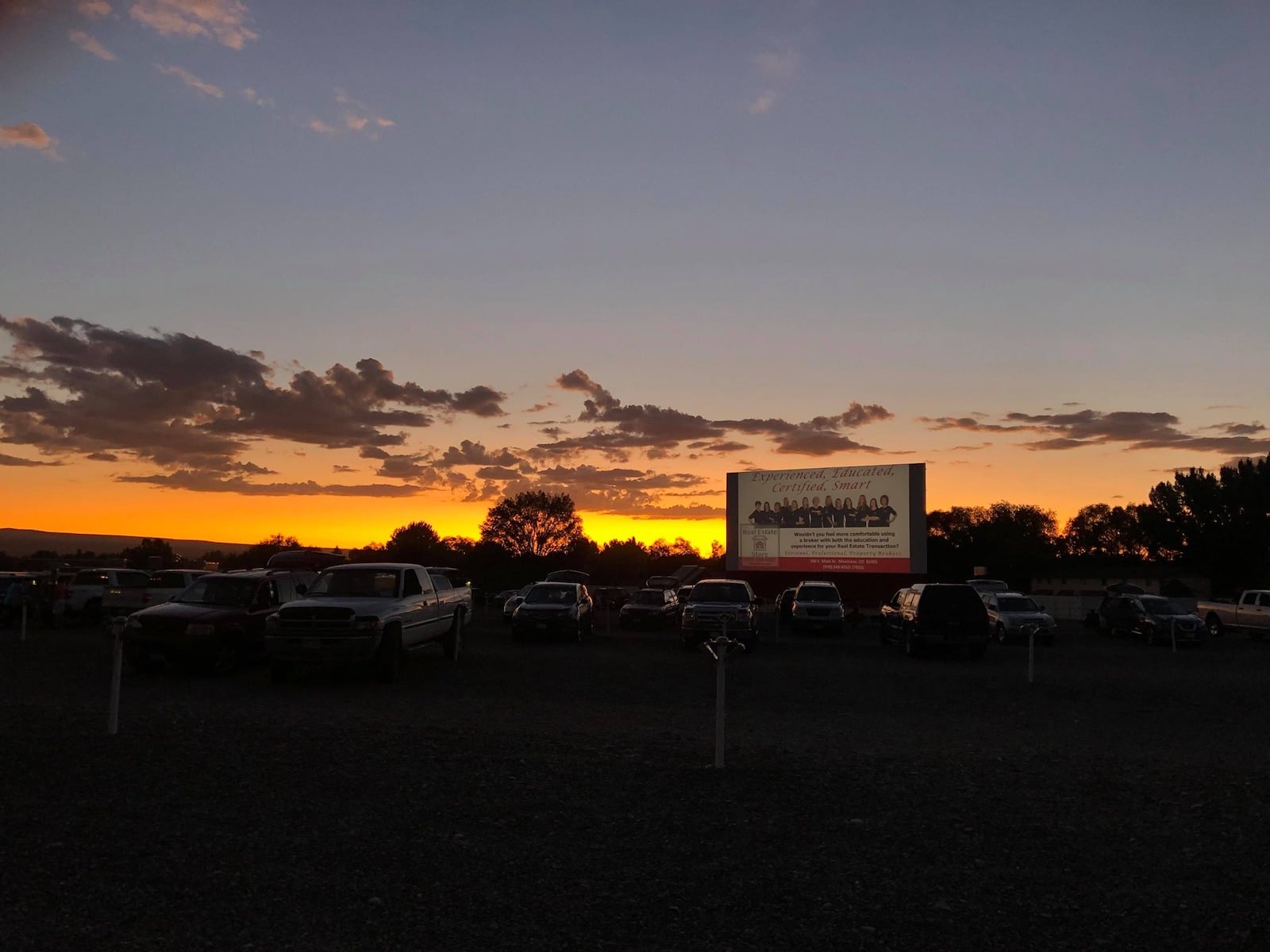 The nostalgic tradition of drive-in movie theatre comes to life at the Star Drive-in Theatre. This family-owned and operated theatre has been in operation for over 70 years and doesn't show any signs of stopping. Catch the latest flicks with their double feature while snacking on their world-famous cheeseburgers and homemade fries.
Best Western Movie Manor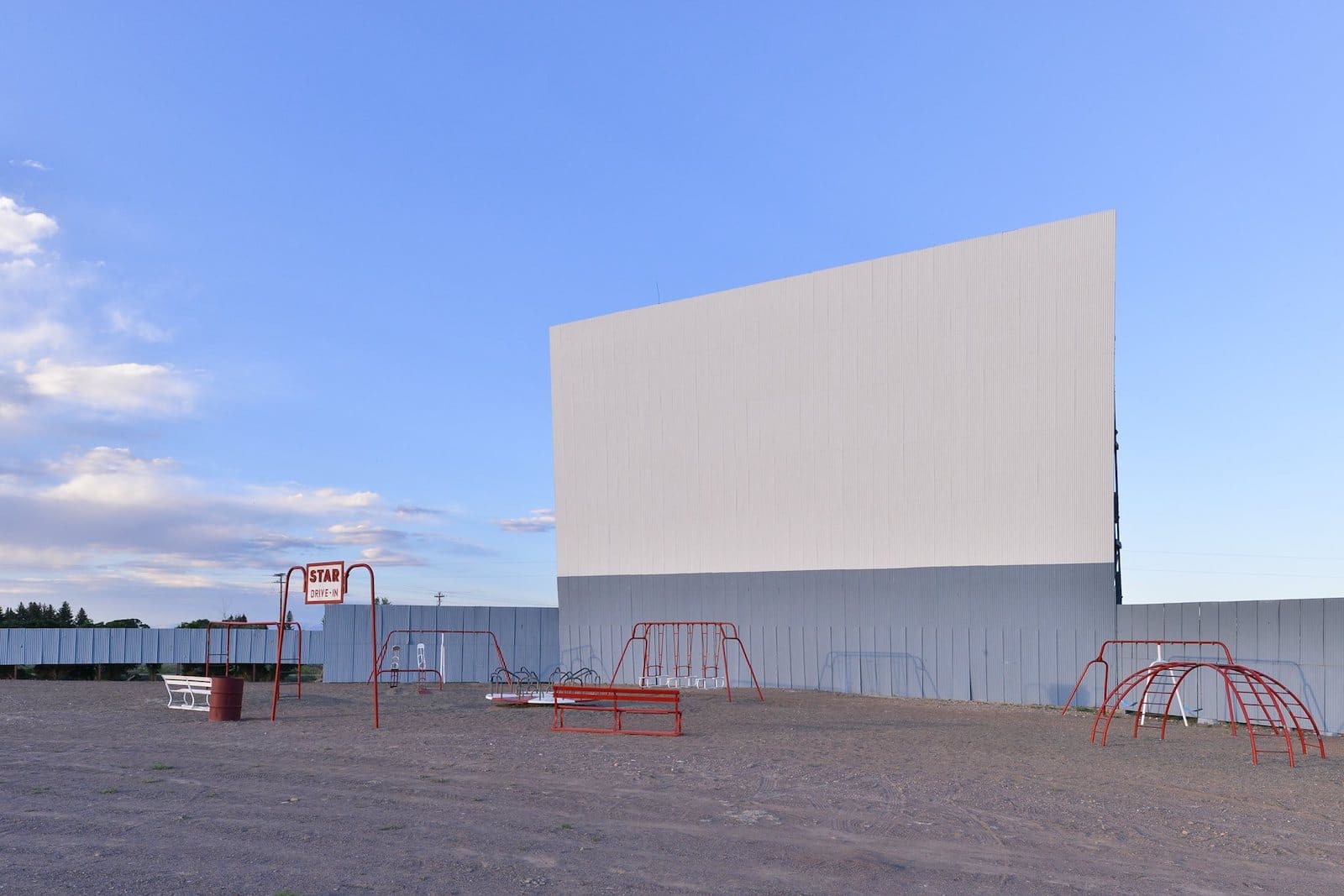 Who says you need to go home after the movies? The Best Western Movie Manor, in Monte Vista, is a hotel, attached to the historic Star Drive-in, where viewers can either choose to enjoy the feature from their car or their hotel room. Book a night at the Movie Manor and sit back and watch the latest flick from your bed, with built-in surround sound, be rest assured you won't miss a thing!
Be sure to also pop on over to the historic concession stands and enjoy some classic movie snacks. Choose from two screens, each with its own features.
Bonus – Blue Starlite Drive-in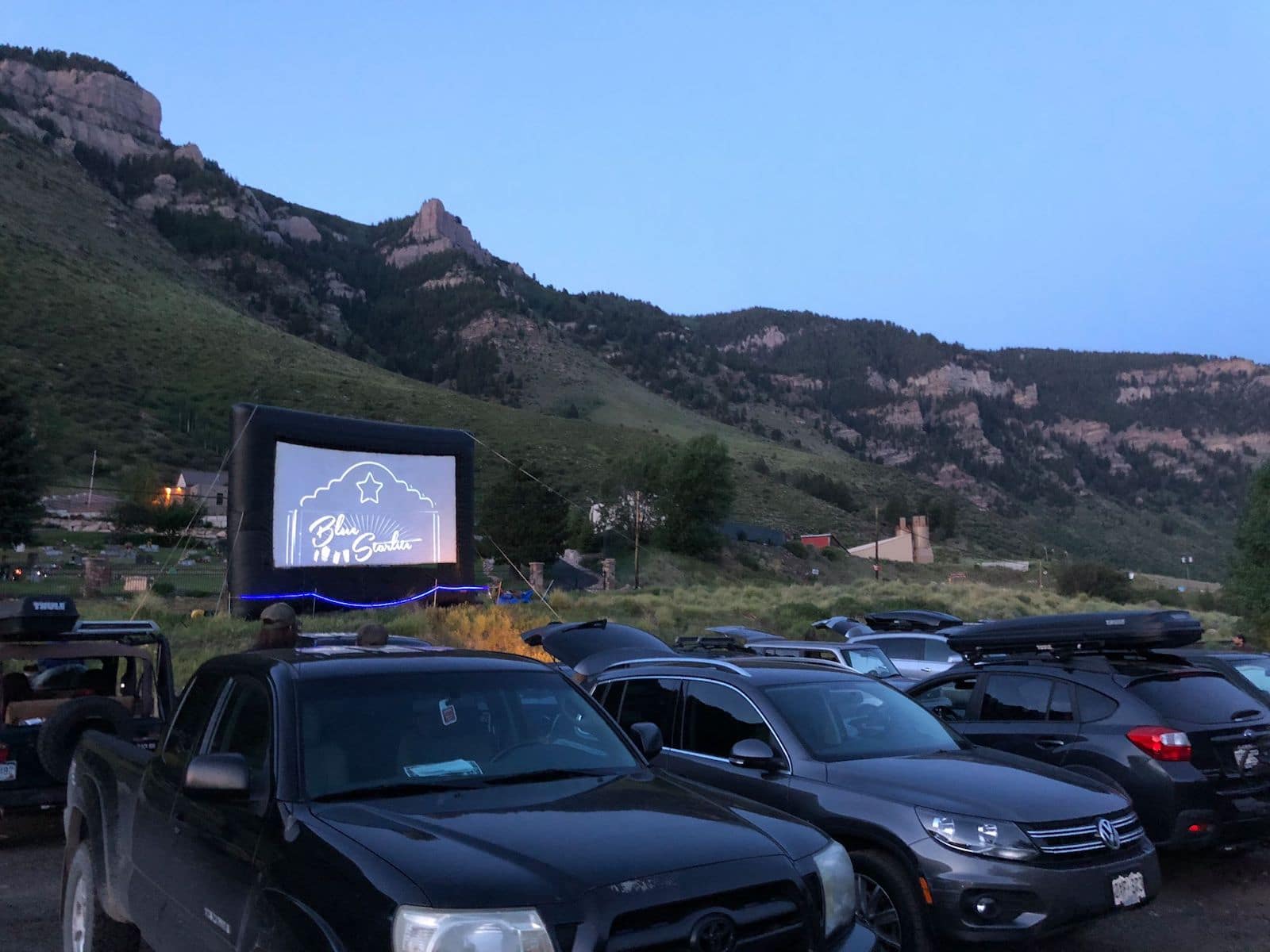 While not a permanent drive-in, the Blue Starlite Drive-in is a unique pop-up creating an entirely new movie experience. Named "one of the coolest outdoor movie theatres in the world" by Conde Nast, the Blue Starlite Drive-in is an urban boutique drive-in movie theatre. Take in both the scenery and the movies at its pop-up location in Minturn.
This pop-up drive-in theatre is small, only offering spots for up to 50 cars, for each show. There is one screen that plays only classic movies, including Grease, Goonies, Princess Bride, and others. No concessions are provided, and advanced ticket purchases are suggested.
Before visiting, make sure you check the website to verify what movie is occurring on what days. Most of these locations have schedules that vary depending on whether it's spring or summer. Additionally, many of these drive-ins are closed during the winter. With that being said, skip a night of Netflix and enjoy your next flick from the big screen!