Pueblo is known as the "Steel City" because it has a center for steel manufacturing in Colorado. It's also the state's ninth most populated city, with about 111,776 residents as of 2020.
Lake Pueblo State Park attracts many visitors throughout the year, and the town itself has a lot of locally owned businesses to explore. The city is situated on the southern front range at an elevation of 4,692 feet, about an hour south of Colorado Springs.
There is a lot to do in and around this Pueblo County city. Enjoy camping at Lake Pueblo, walking along the Arkansas River, or enjoying a craft beer at a local brewery.
History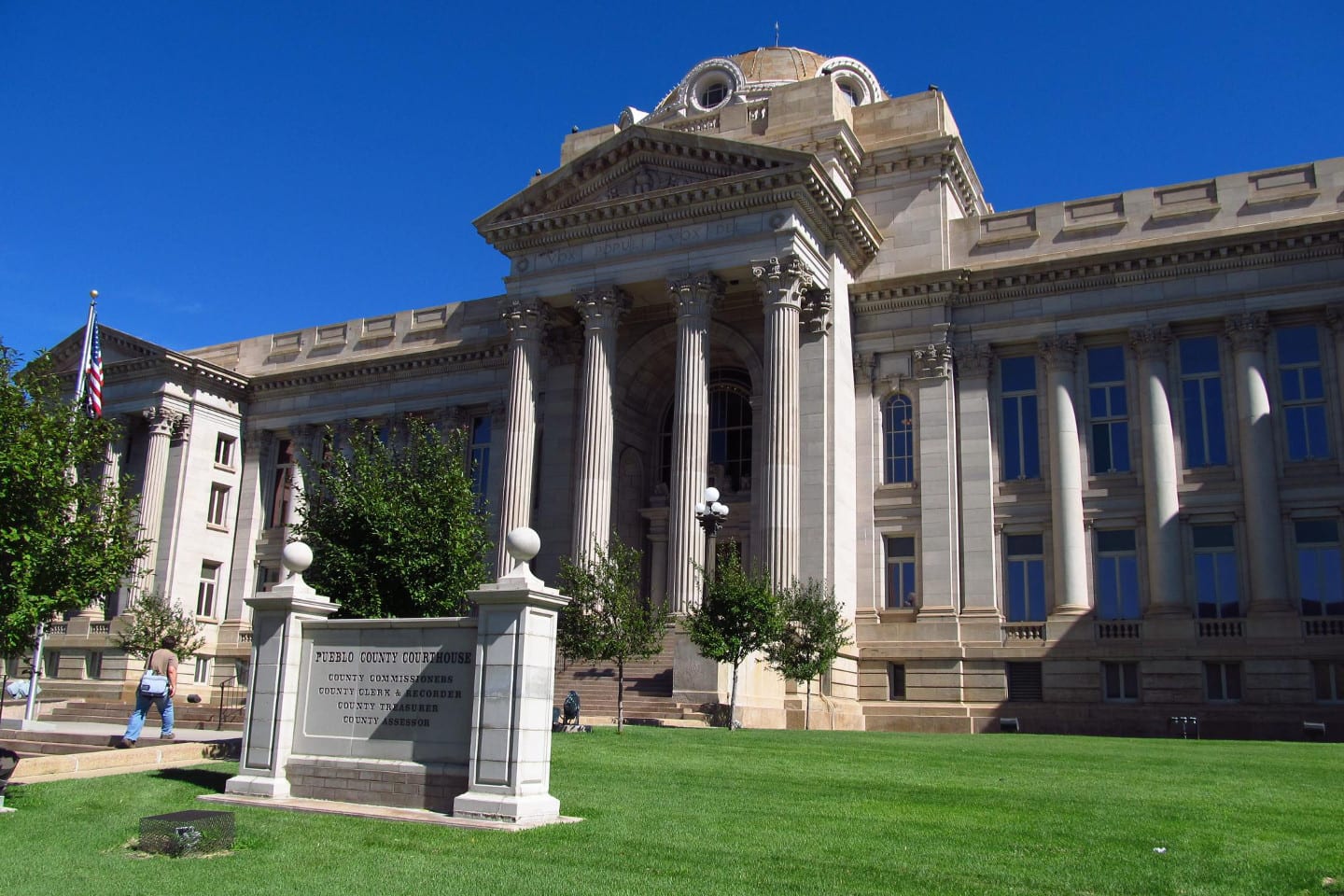 What started out as El Pueblo in the mid-1800s eventually turned into a hub for southern Colorado. It was originally home to many groups of Native people, similar to most of the state. After it was abandoned as a trading post, it was repurposed once again a few decades later during the gold rush.
There were originally four separate incorporated towns in the area: Pueblo, South Pueblo, Central Pueblo, and Bessemer. By 1894, they chose to consolidate into one large entity that is the current city of Pueblo. Together, they became an important center for business and culture in Colorado.
The strength of the town can be largely attributed to its early diversification of ventures. Not only did it have a strong agricultural sector, but it also was a large steel hub west of the Mississippi River. There were many fabrication mills and only one for production. Many were abandoned in 1982 due to the collapse of the steel market and high levels of asbestos.
Today, only about 10% of employment in Pueblo is in the steel industry, and many people have turned to other sectors for work. A trickle of local artists is starting to settle in the town, reinvigorating the cultural scene.
Main Attractions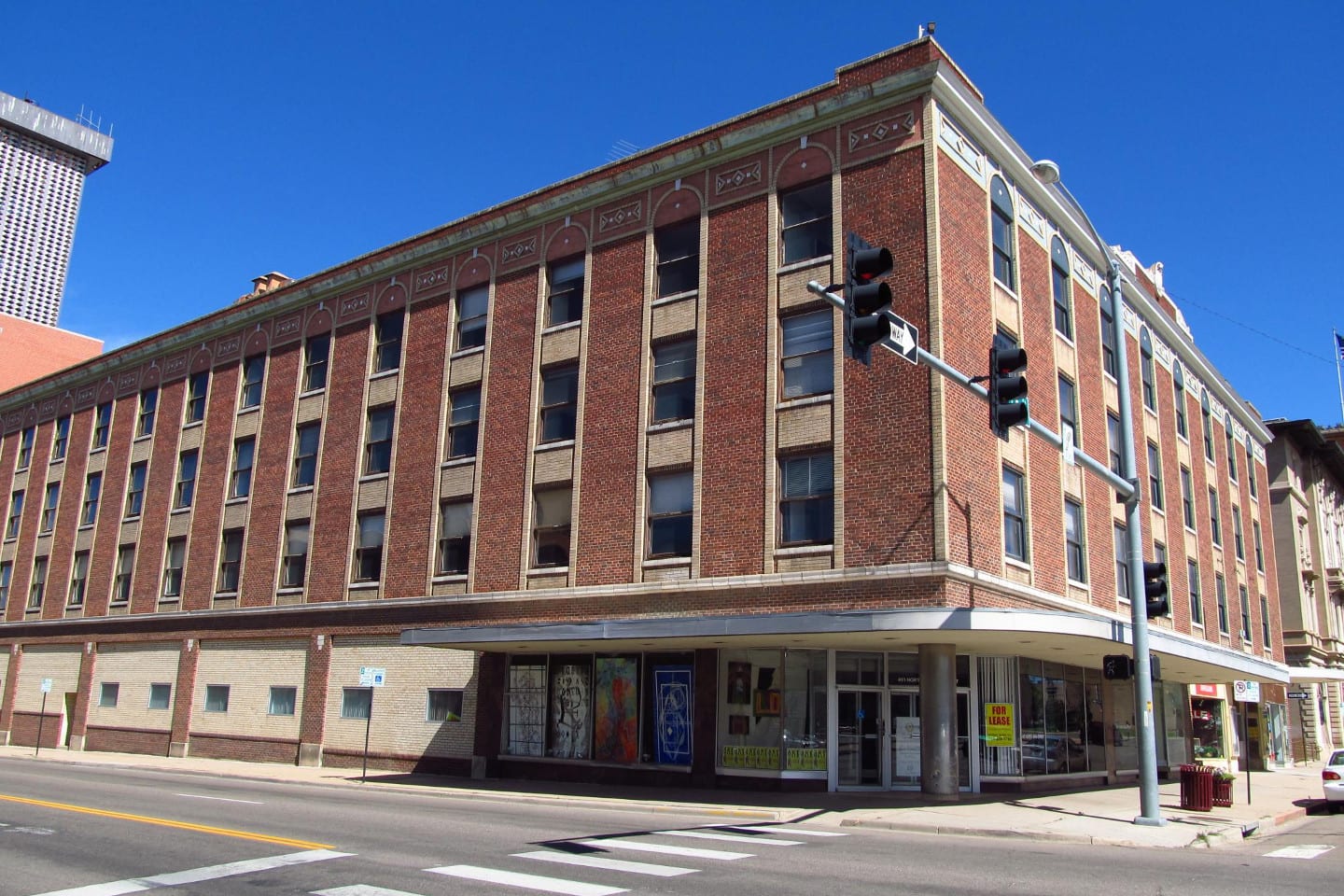 Lake Pueblo State Park – This is a large state park with a variety of year-round recreational activities offered. It's centered around a giant reservoir, which is popular for boating and fishing.
Pueblo Riverwalk – A gorgeous paved walkway following the Arkansas River through town, open to bicycles as well. The one-mile-long path is located in downtown Pueblo, offering plenty of chances to dine, shop, and admire the artwork.
Pueblo Welcome Center – Housed on Main Street, this welcome center is part of the Pueblo Convention and Visitors Bureau and Visit Pueblo organizations. It should be your initial stop for a myriad of questions about lodging, dining and attractions in the area.  310 Central Main Street, Pueblo, CO 81003 | 719-283-8200 | visitpueblo.org
Read about the top things to do in Pueblo.
Recreation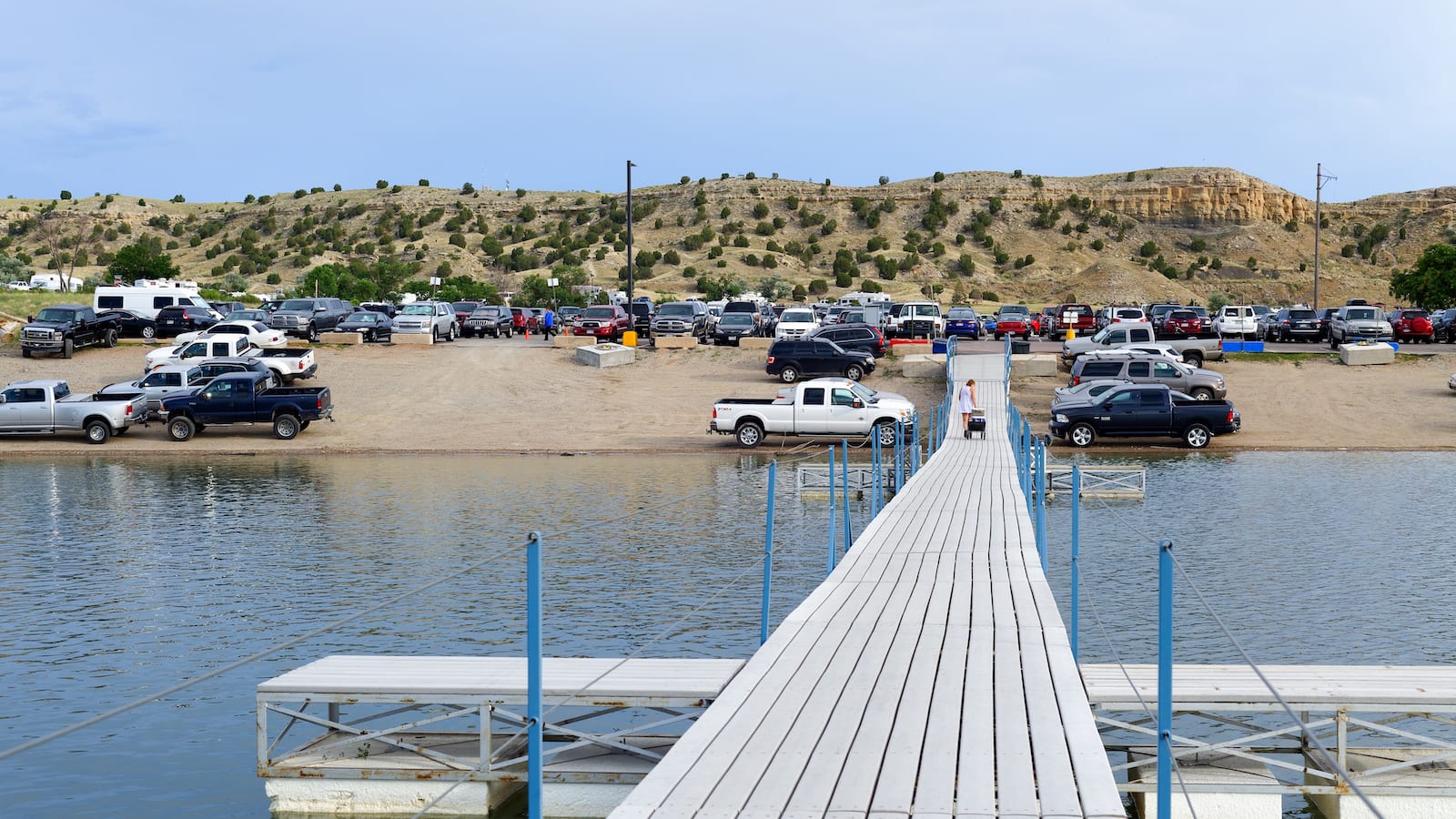 Camping –
Lake Pueblo State Park has over 350 total campsites throughout the park that accommodate all types of camping setups.
Pueblo KOA Journey is the perfect family camping spot, with a pool, mini-golf course, community activities, free cable TV, and so much more.
Read about camping near Pueblo and Pueblo Reservoir.
Fishing –
The Arkansas River west of town provides excellent trout fishing.
Lake Pueblo is open to fishing and boating. It is stocked with trout, catfish, wiper, and walleye to name a few. Fishermen love this spot because it is easily accessible in the winter months as well.
Read about the lakes and rivers to fish near Pueblo.
Hiking –
Take a stroll on the beautiful mile-long Pueblo Riverwalk right in the heart of town. It follows the Arkansas River and passes by more than 50 pieces of outdoor art.
The most popular trail in Lake Pueblo State Park is the Arkansas Point Trail, a 2.3 mile hike to an overlook of the lake.
Read about the hiking trails near Pueblo.
Accommodations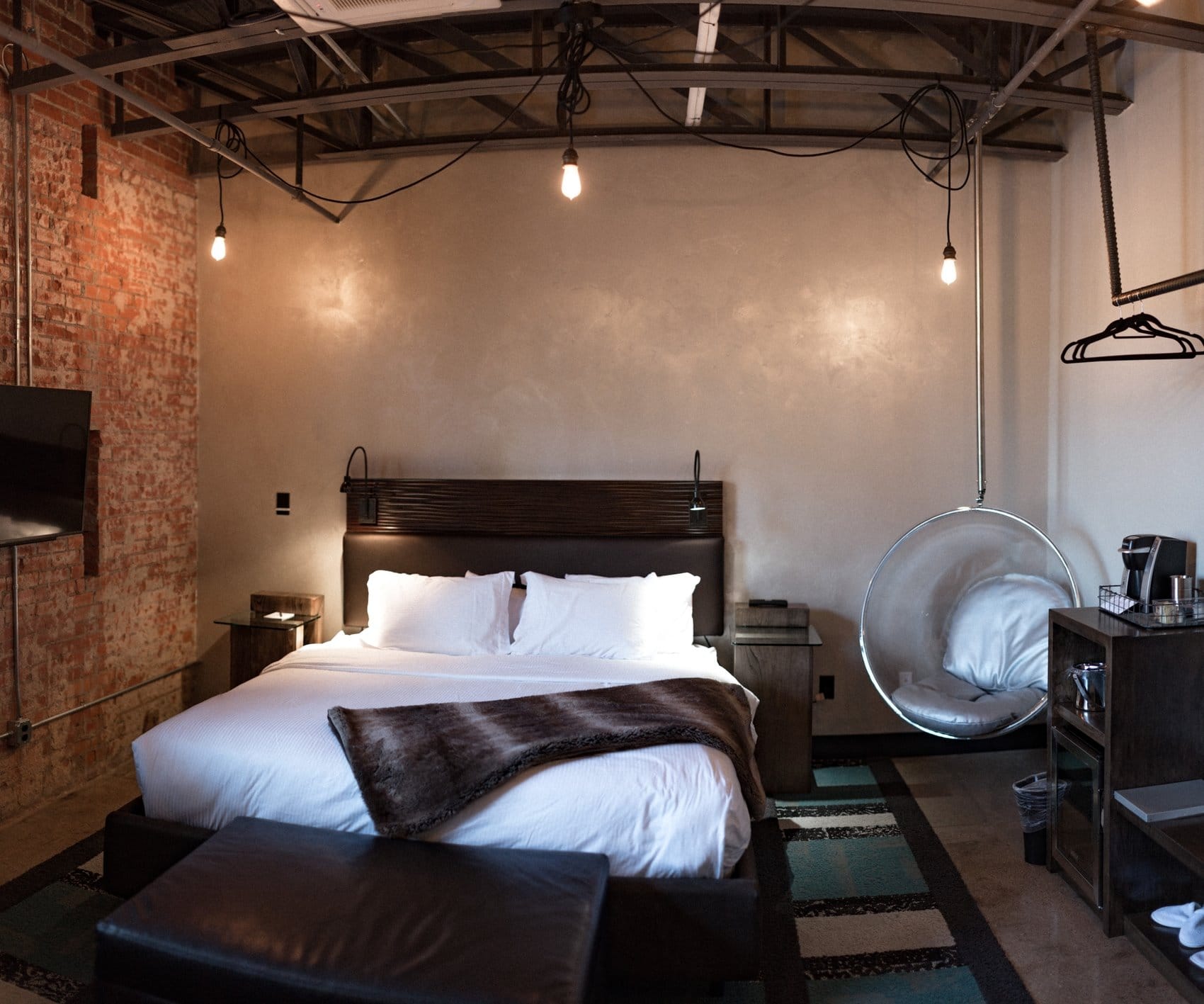 This section contains referral links. If you click through and take action, we may receive a commission, at no additional cost to you. 
Station on the Riverwalk – A unique boutique hotel within a refurbished police station. Located downtown within walking distance to many things and connected to a brewery and restaurant, so you don't have to go far to find good food.
La Quinta Inn – Ideally situated just a short drive away from the zoo, nature center, and riverwalk for those looking to make the most of their time in Pueblo. It has over 100 rooms with modern decor.
Courtyard by Marriott – Spacious rooms, an on-site bar, and a lot of amenities make this stay a popular one.
Read about the best hotels in Pueblo.
Dining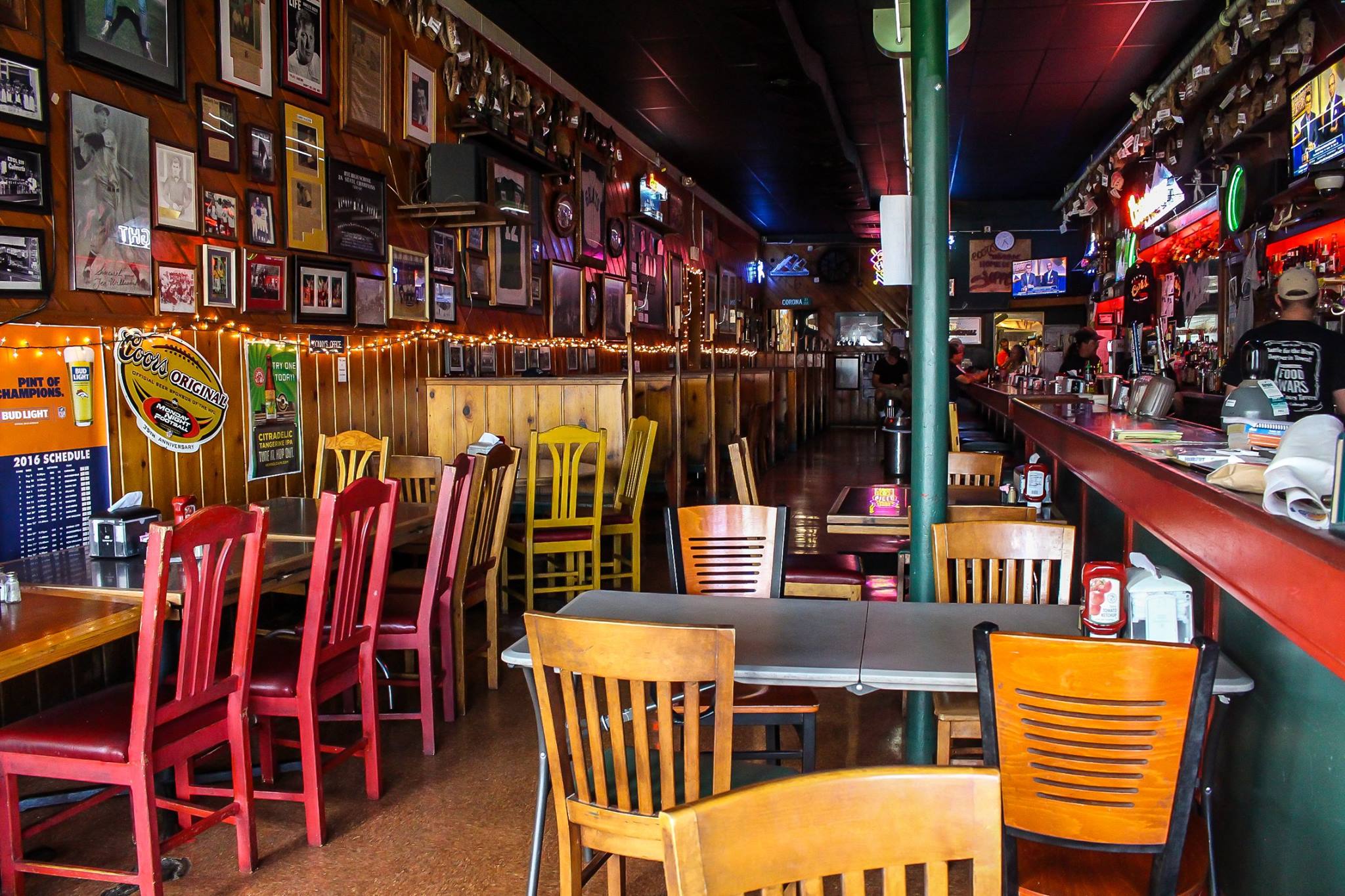 Gray's Coors Tavern – One of the oldest bars in town and the original place to get the famous Slopper; an open-face burger covered with green chile and onions.
The Pantry Restaurant – A family-owned eatery with all-day breakfast, classic American fare, and an old-school ambiance.
La Forchetta de Massi – Authentic Italian cuisine with a variety of wine options and an outdoor patio.
Special Events
Year-round – Pueblo First Friday Art Walk – Held on the first Friday of each month in Pueblo's Creative Corridor, you can visit over 35 galleries with mediums that include fiber arts, sculpture, glass, painting, pottery, and photography.
Apr – The Pueblo Classic Bike Race – Hosted annually in April by the Rocky Mountain Collegiate Cycling Conference, this 2-day event features road racing around downtown and the surrounding area.
Aug-Sep – Colorado State Fair & Rodeo – One of Colorado's largest festivals, held over ten days from late August to early September.
Sep – Chile & Frijoles Festival – Three-day festival held over Labor Day weekend celebrating chile peppers and the regional specialty Mira Sol Chile.
Read about the top events in Pueblo.
Activities near Pueblo
Colorado Brands:
Drive-In Theaters:
Federal Lands:
Hiking:
Hot Springs:
Ice Skating: 
Kayaking:
Museums:
Performing Arts:
Scenic Drives:
Shopping:
Speedways:
State Parks:
State Wildlife Areas:
Towns:
Transportation:
Latest in Pueblo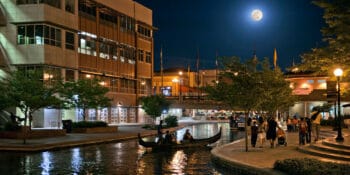 Fear not, there are still many great places to live in Colorado that are affordable. Broken…
View more Pueblo articles