Hot springs may not be the first thing that comes to mind when thinking of Pueblo, Colorado, but there are three relaxing hot spring facilities located within an hour of town. Listed based on mileage from downtown, what follows is a list of the best places to soak in this area of Colorado.
From basic clothing-optional pools with camping to luxurious resorts offering world-class spas and amenities, there's sure to be a place near Pueblo to suit everyone.
Dakota Hot Springs (32 miles)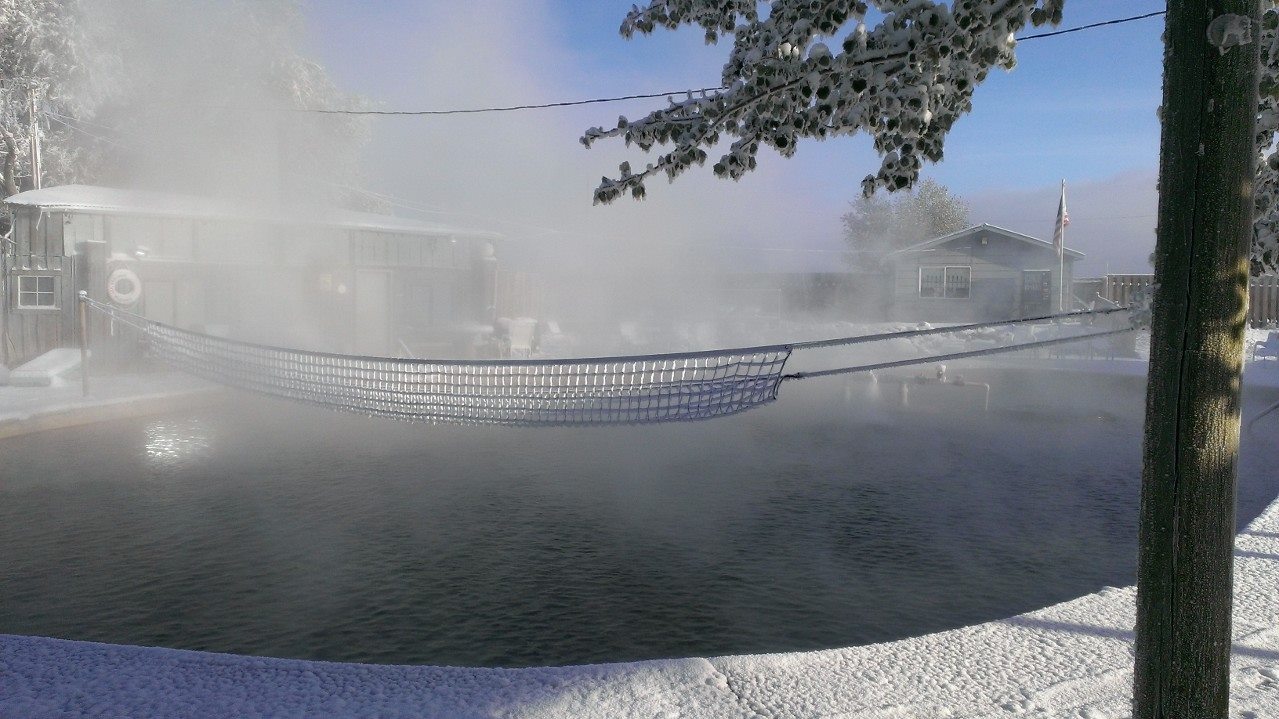 Situated in between Pueblo and Cañon City, Dakota Hot Springs is a clothing-optional resort founded on the site of a former oil well. Open every day except Monday and clothing-optional every day except Tuesday, this is the perfect spot for visitors looking to unwind and relax in a no-frills environment.
The highlight of the property is a large, 70-foot diameter pool with a depth varying between three and five feet. Water flows out of the spring at 108° F, but it is cooled to approximately 95-98° F by the time it reaches the main pool. Thanks to a constant flow from the spring, fresh water is always entering the pool, making it clean and relaxing.
For those hoping for a warmer place to soak, try out the smaller circular tub nearby.
For overnight stays, visitors can camp in a primitive campground on-site. Tent and RV sites without hookups are available. Bathrooms and showers are available nearby. No food is available on the property, but visitors are welcome to bring food to enjoy on the sundeck. Alcohol is permitted, but no glass bottles can be brought into the pool area.
Desert Reef Hot Spring (34 miles)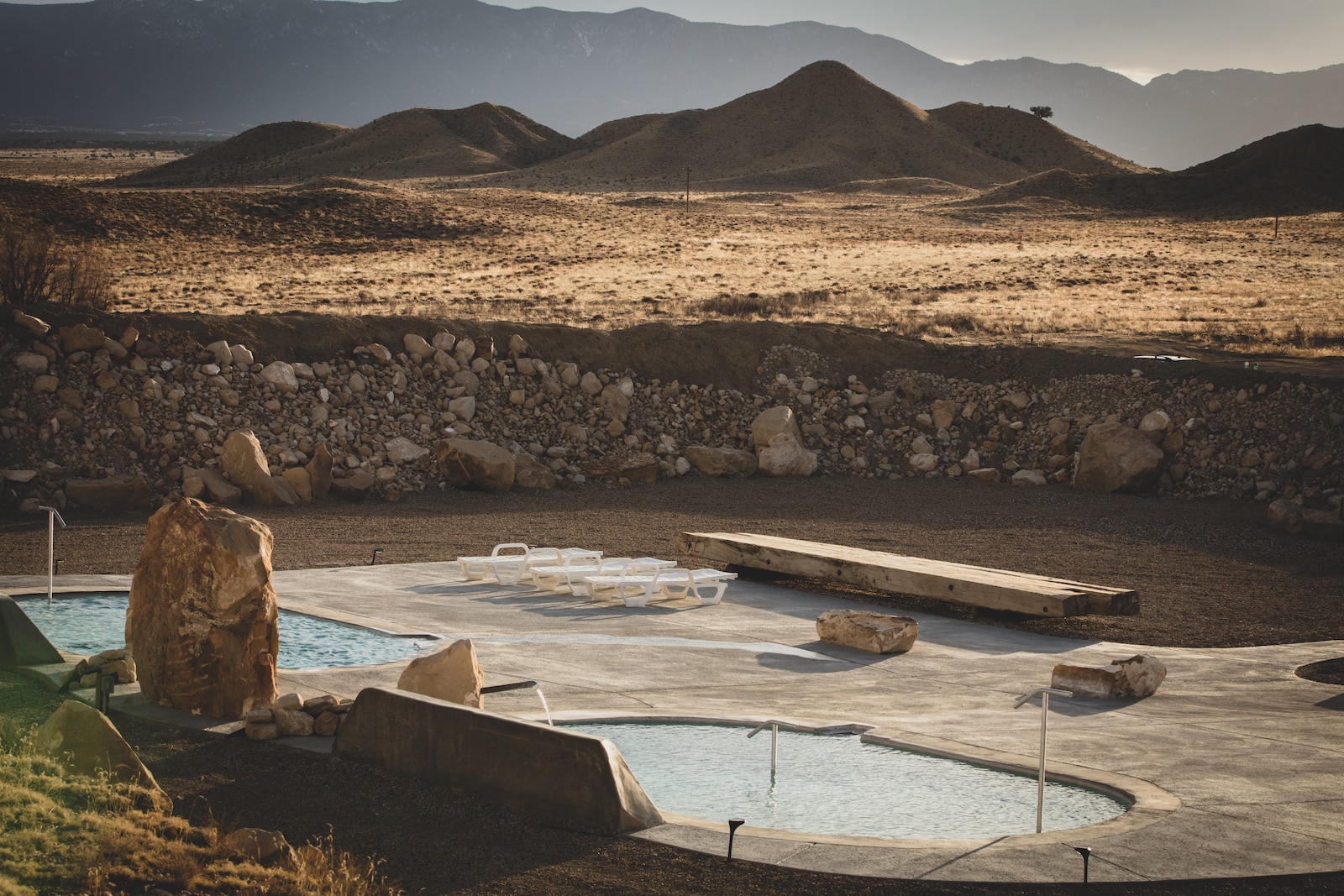 Operating since 1986, Desert Reef Hot Spring is another clothing-optional hot spring facility located in Colorado's "banana belt." Reservations are required to visit, because the pool area sometimes reaches capacity. Couples and individual women are welcome, but individual men must be accompanied by a partner or other female during clothing-optional hours.
All of the compound's pools are filled with mineral water that has surfaced from over 1,000 feet underground. During the summer months, water temperature is cooled to approximately body temperature. During winter, the water is kept over 100° F.
The main pool is 36' by 50'. Additionally, there are four more pools to choose from, most of which are flow-through, meaning the water is continually being replaced To ensure cleanliness, all of the pools are drained and cleaned weekly.
As of December 2022, the facility's overnight accommodations are not yet open. However, Desert Reef Hot Spring has plans to provide lodging in converted Airstream campers and tiny houses in the near future.
SunWater Spa (51 miles)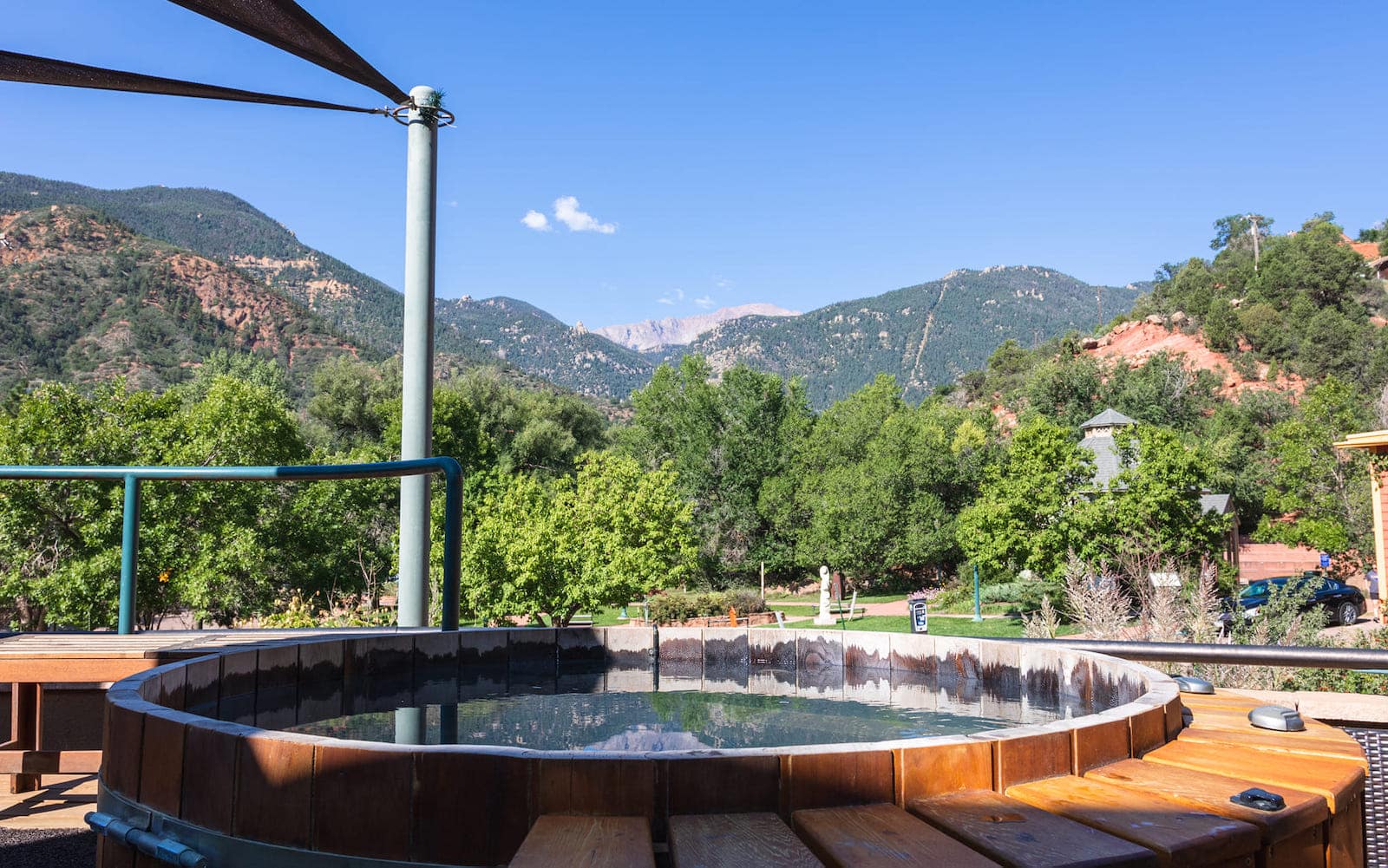 Located to the north in Manitou Springs, SunWater Spa is a relaxing hot spring resort and spa that features stunning views and impressive amenities. Like Desert Reef, reservations are not required, but they are strongly recommended. At SunWater Spa, visitors can choose the exact pool they will soak in when making reservations.
Reservations provide 90 minutes of soaking in one of the resort's pools, all of which hold 4 people. Additionally, reservations include access to the saunas and saline pools. Temperatures in the pools hover between 99 and 104° F, and all of them face west or southwest for the best possible views.
A full-service spa offering massages, body treatments, and skincare are also available. Classic massages like deep tissue as well as specialized treatments including aromatherapy and hot stones can be booked. Reservations are required for all spa treatments, and visitors should keep in mind that a 20% gratuity is required on all visits to the spa.
Limited food and drinks are available on-site in the retail area of the resort, and there is also a food truck on the property that has even more options.
These are the best hot springs in the Pueblo area of the southern front range. Have a fun and relaxing trip!