Skyline Drive is a narrow 2.6 mile scenic road that follows the top of a razorback ridge overlooking Cañon City, Colorado. It's located about 9 miles east of the Royal Gorge, Cañon City's most well-known attraction. It's a great addition to a trip to this historic town.
The history of Skyline Drive is just as intriguing as its steep uphills and downhills. Built using labor from 60 inmates at the nearby prison, the road was finished in 1905. In its early days, Skyline Drive only allowed horse-drawn buggies and foot traffic, but in 1907 automobiles were allowed on its roads and have predominated ever since.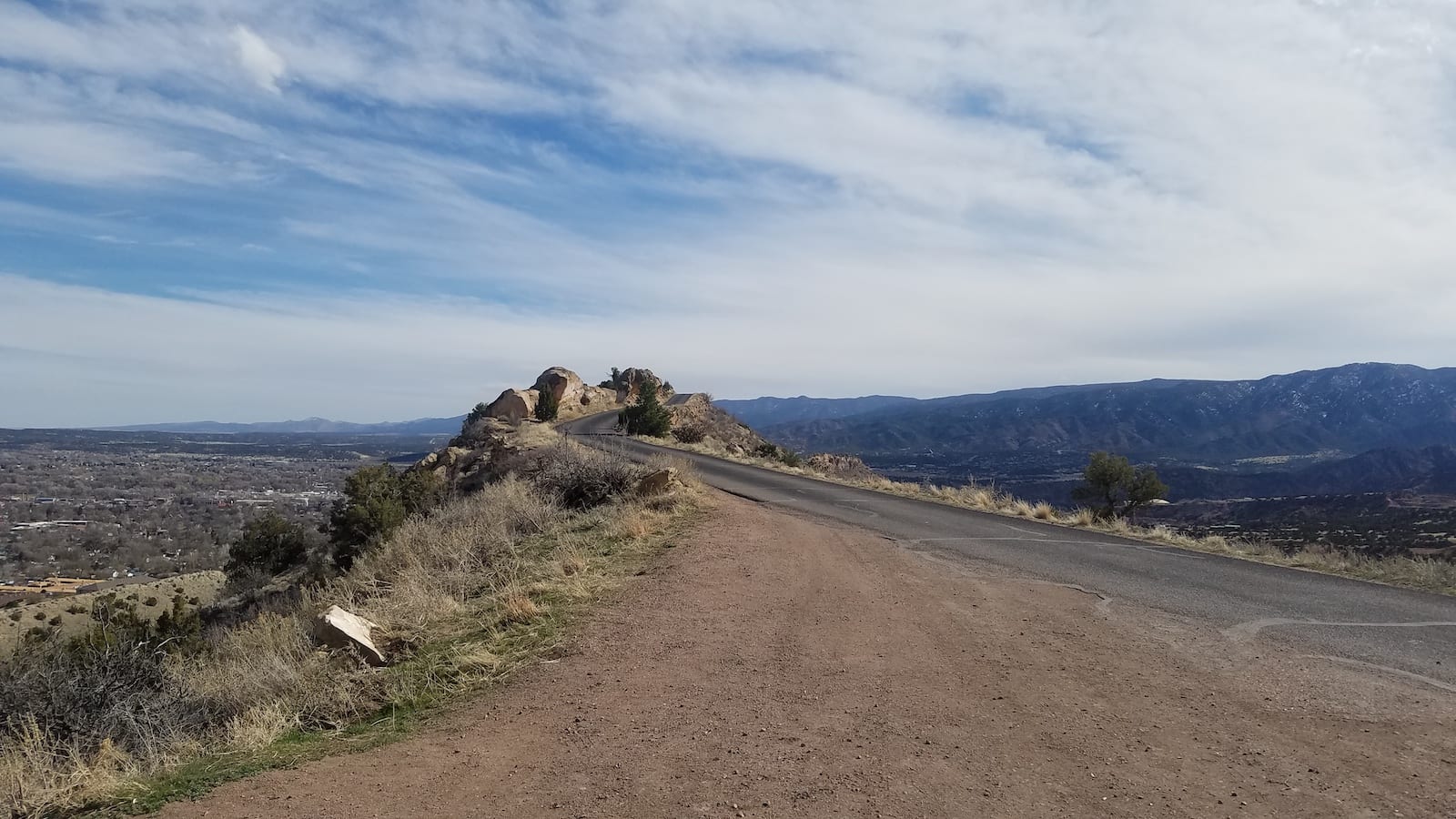 This gave more and more people access to the panoramic views from atop the ridges of the Hogback Hills. Tourists and photographers came from as far as New York and Paris to take photographs and share in the scenic beauty of the Arkansas River Valley.
A One-Way Road to Wonder in Cañon City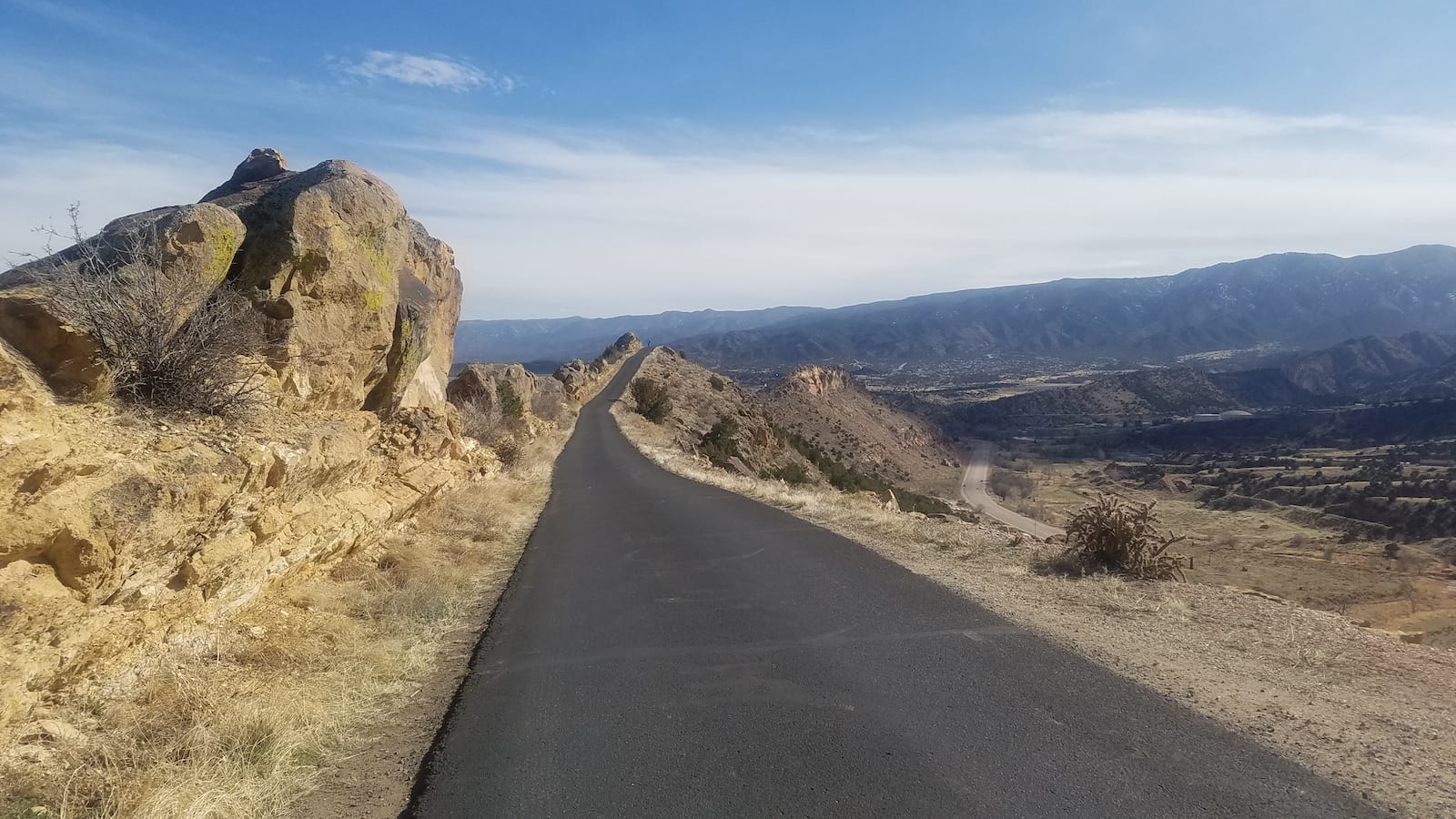 Today, Skyline Drive remains a staple attraction in Cañon City and you can experience the thrills of this drive for free on your next visit. There are no guardrails keeping you from driving off the side of the road, just sheer cliffs surrounding you as you navigate the intense inclines and declines.
There are, however, many places to stop off and take in the incredible scenery as well as photographs. If you're up for a hike, be sure to check out Old Skyline Drive Trail, which is a short, 1 mile out-and-back trek that takes you even higher atop the razorback ridge and enhances the view by tenfold.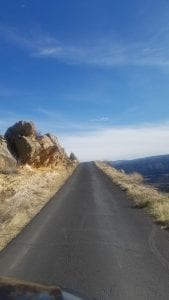 As if the scenery alone isn't enough, there are also paleontological remnants along this historic drive. Keep an eye out for the dinosaur prints just past the entrance, which were discovered along the ridge by a paleontology student in 1999. These prints were made by a family of ankylosauruses, armored dinosaurs that lived during the Cretaceous Period, as they trekked westward through muddy marshlands.
It should be noted that Skyline Drive is not for the faint-of-heart or for those unfamiliar with narrow mountain roads. Be careful navigating the shoulders or attempting to pass other cars. There is a reason that Skyline Drive is one-way, and you cannot change your mind and turn around if you are afraid. But if you're in the mood for a hair-raising, adrenaline-pumping experience, which offers unreal views of the surrounding scenery, Skyline Drive can't be beat.
You can access the trails in the Hogback Open Space Recreation Area from Skyline Drive. These include the short aforementioned Old Skyline Drive Trail.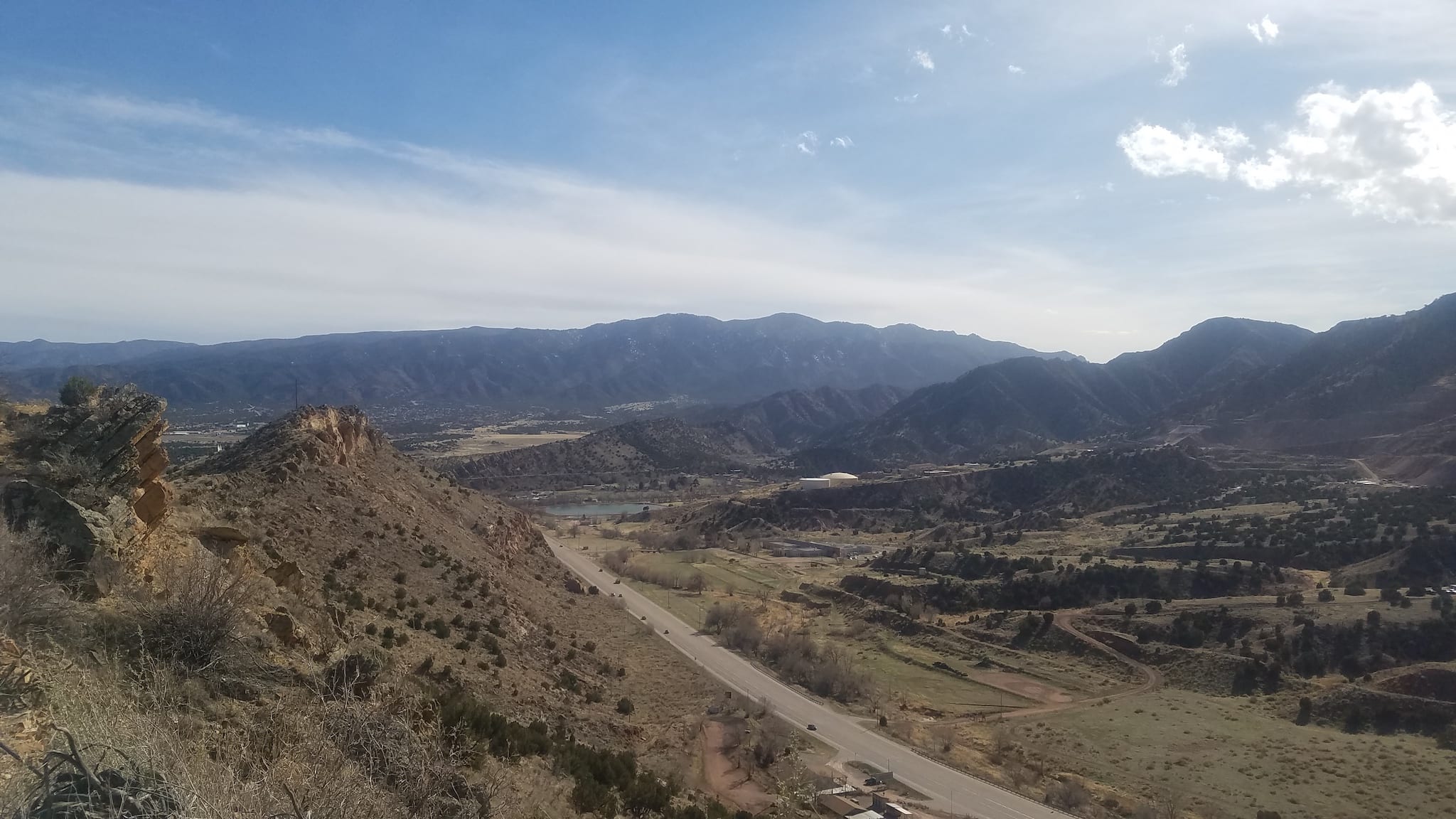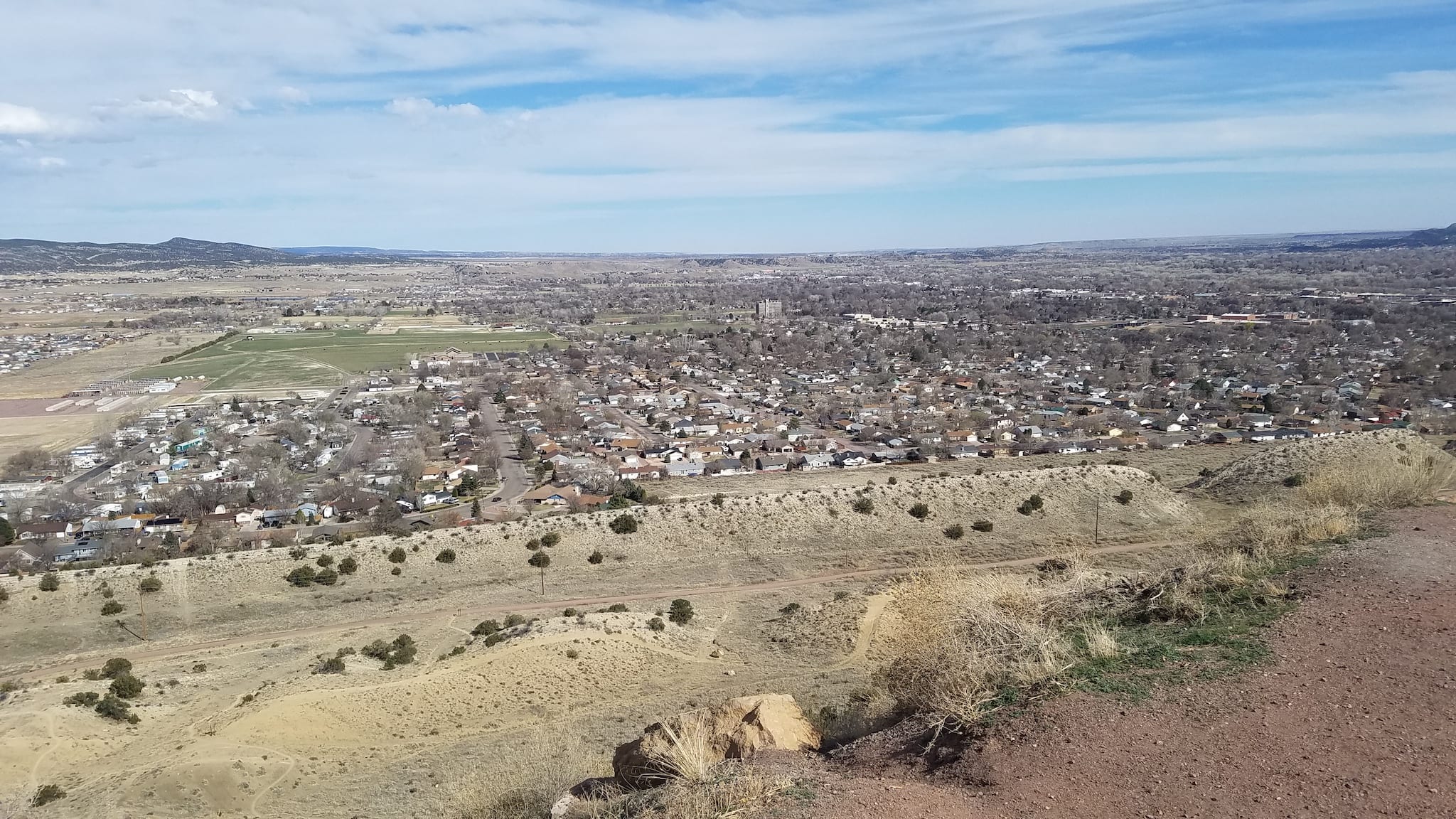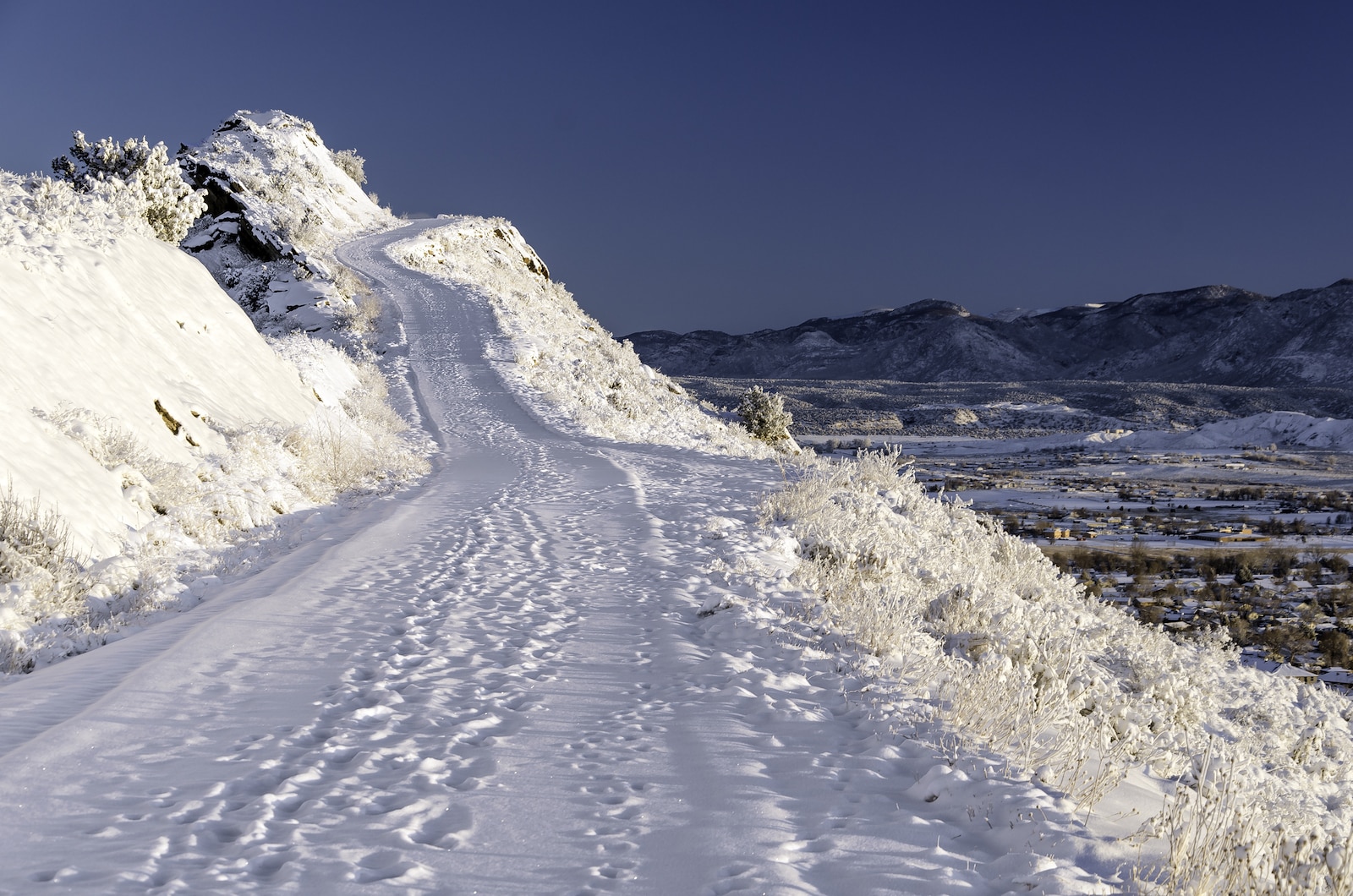 Details
Address: Skyline Drive, Cañon City, CO 81212
Season: Year round
Roads: 2WD One-Way
Length: 2.6 miles
Cost: Free