The 160-acre Hogback Open Space Recreation Area in Cañon City, Colorado, offers a great mix of interesting history and well-established trails for visitors interested in any activity and of any athletic level. Open dawn to dusk daily, this park offers both a peaceful opportunity to relax and the chance to get active.
History
For quite some time now, visitors have been using the social paths at the Hogback Open Space Recreation Area. This disorganized usage of trails, however, resulted in erosion and loss of greenery.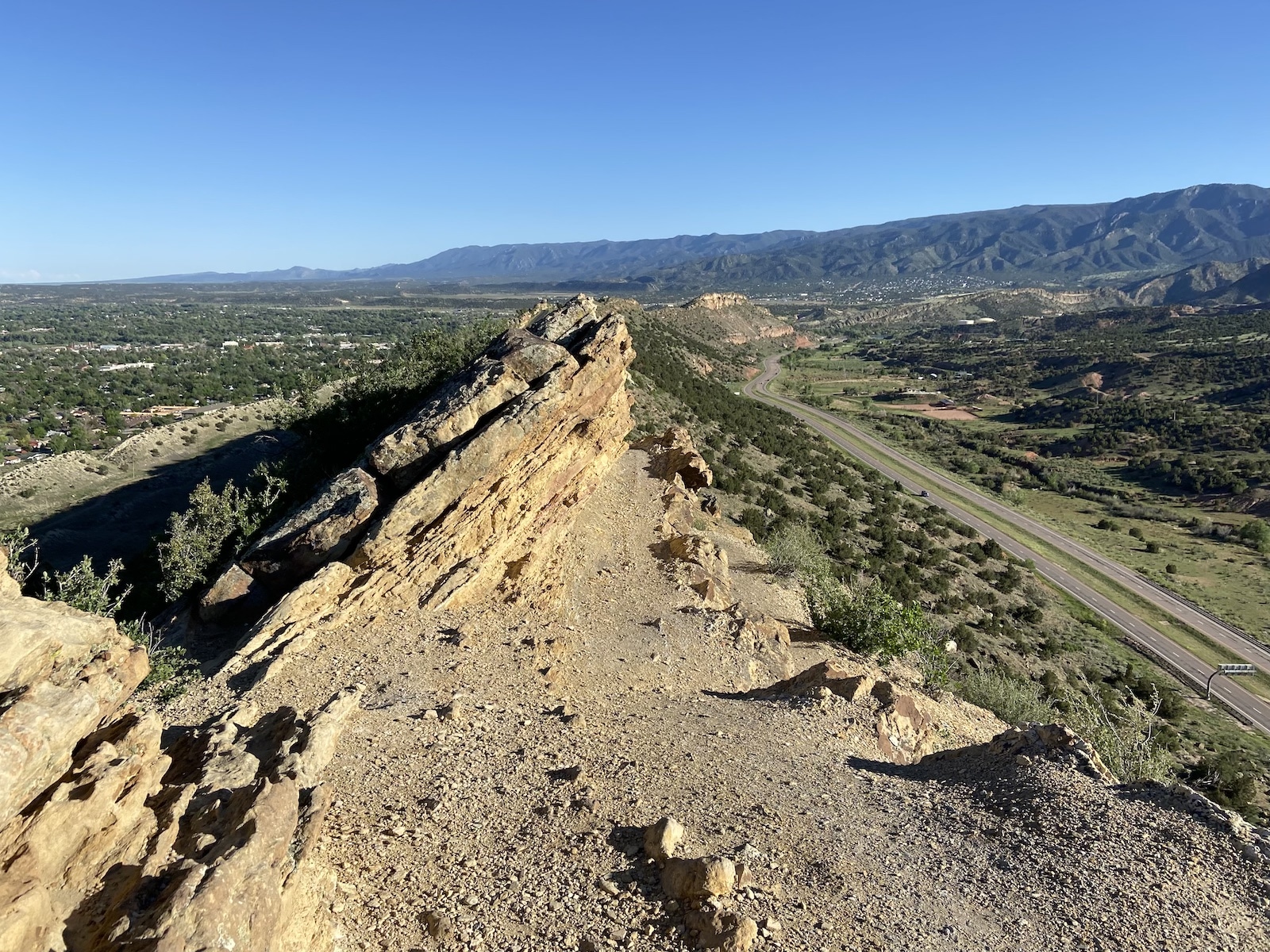 Since 2007, the city has improved the space, making sure that it is a hub of activity for community members and visitors alike. The construction of formal trails was an especially important new development.
Additionally, within the Hogback Formation, there is an impressive amount of fossil resources. You might even be able to see a record of the area's past as an inland sea. Take advantage of this opportunity to travel throughout time as you enjoy your outdoor adventure here.
Trails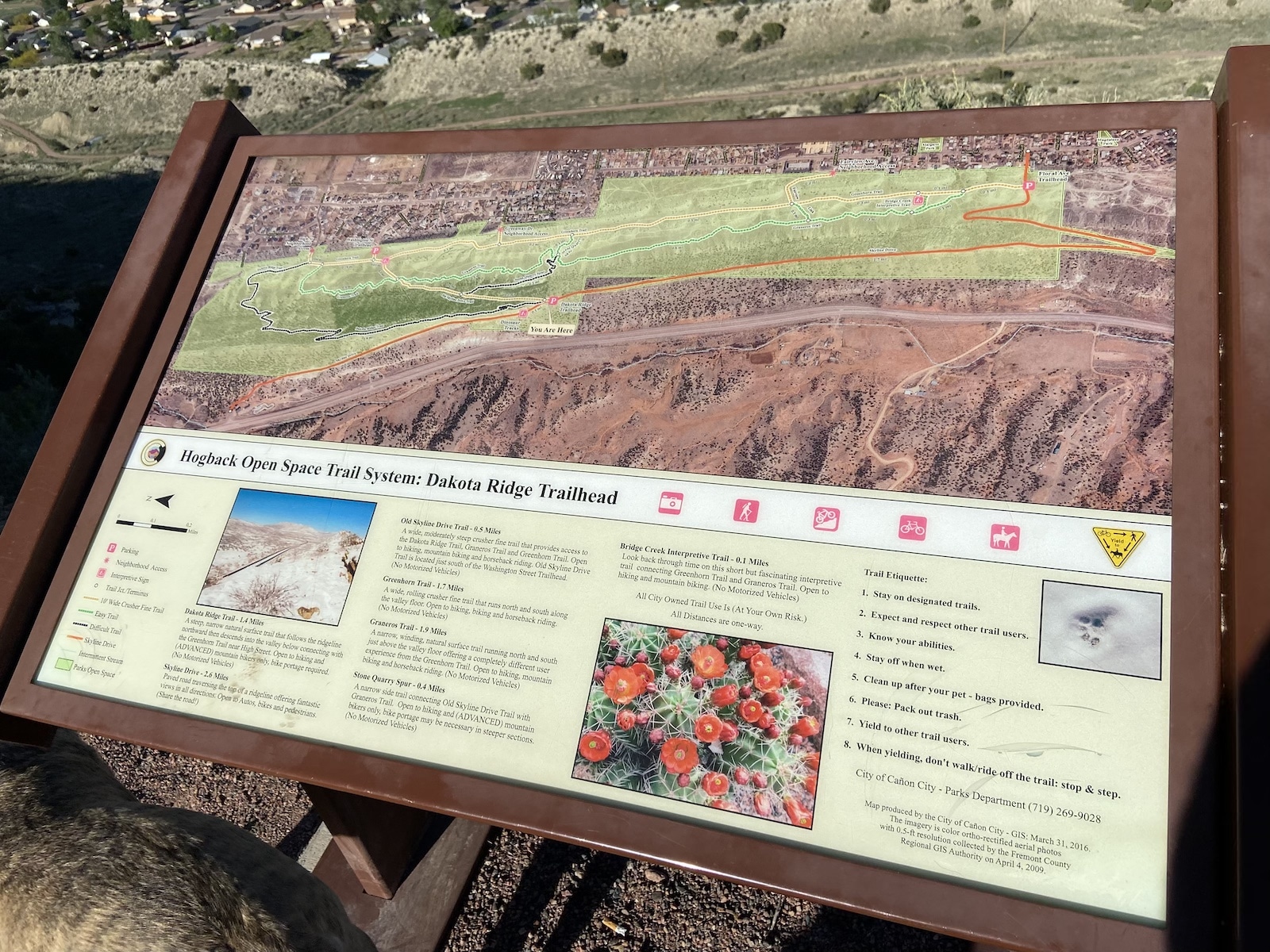 The variety of trails at Hogback Open Space offer opportunities for walkers, hikers, and bikers of all levels. No matter what activity you are hoping to do here, there is sure to be a good option for you.
Dakota Ridge Trail – Experienced hikers and cyclists should check out Dakota Ridge. The trail is very steep, so anyone interested should consider this and compare it to their abilities.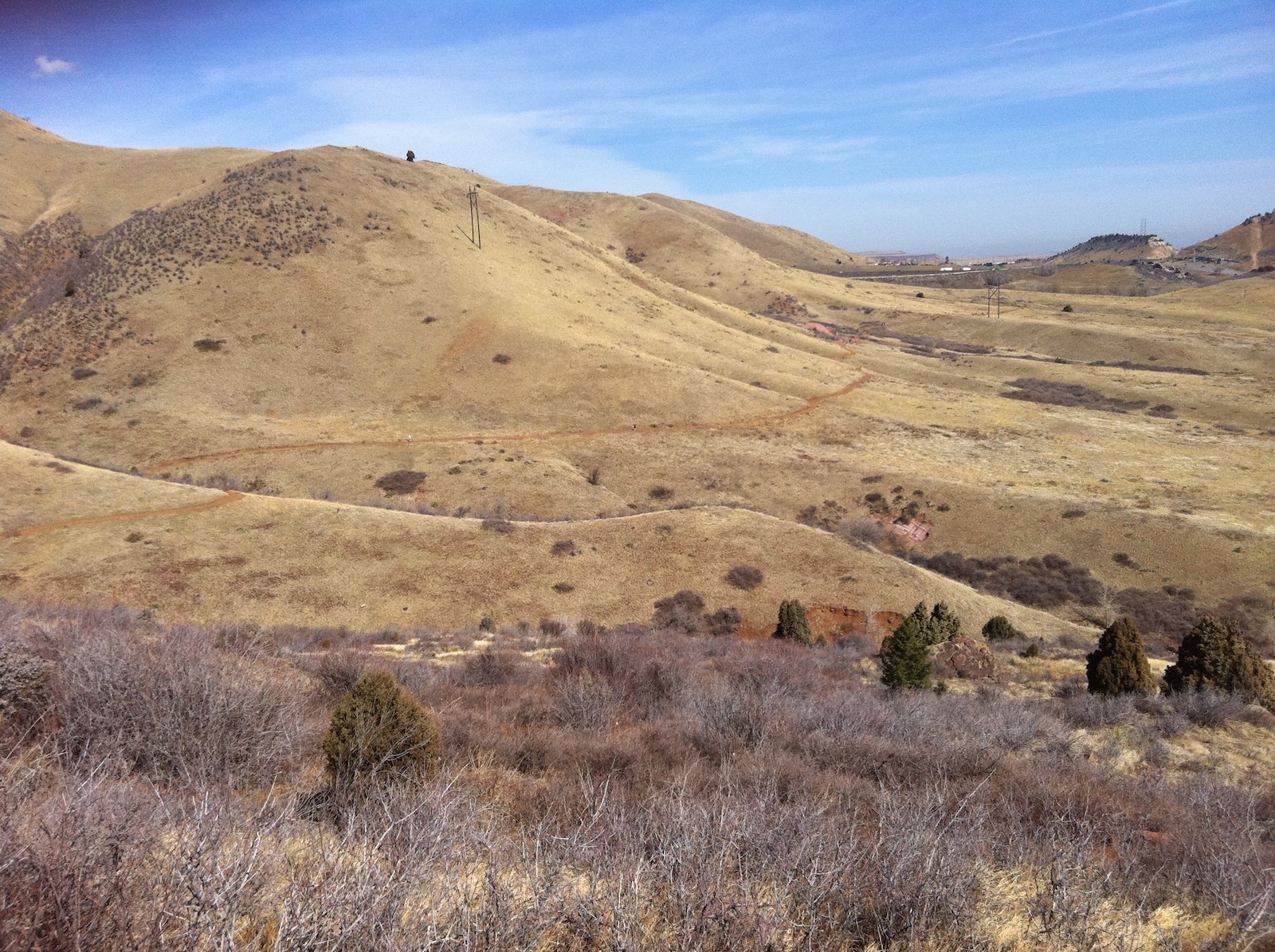 Graneros Trail – Graneros is a great trail for nearly anyone. Beginners and experienced hikers alike, including children can enjoy this path with few difficult moments.
Greenhorn Trail – Another good option for outdoors-lovers of all ages is Greenhorn Trail. Each way, the trail is about two miles, and if you want to extend the trip, you can continue onto other connecting trails in the area.
Old Skyline Drive Trail – Old Skyline Drive is a wide crusher fine trail. Its base is the historic Old Skyline Drive, though it has become a well-built trail with both high and low points. You can access this trail from the famous Skyline Drive, a spectacular one way auto route overlooking Canon City.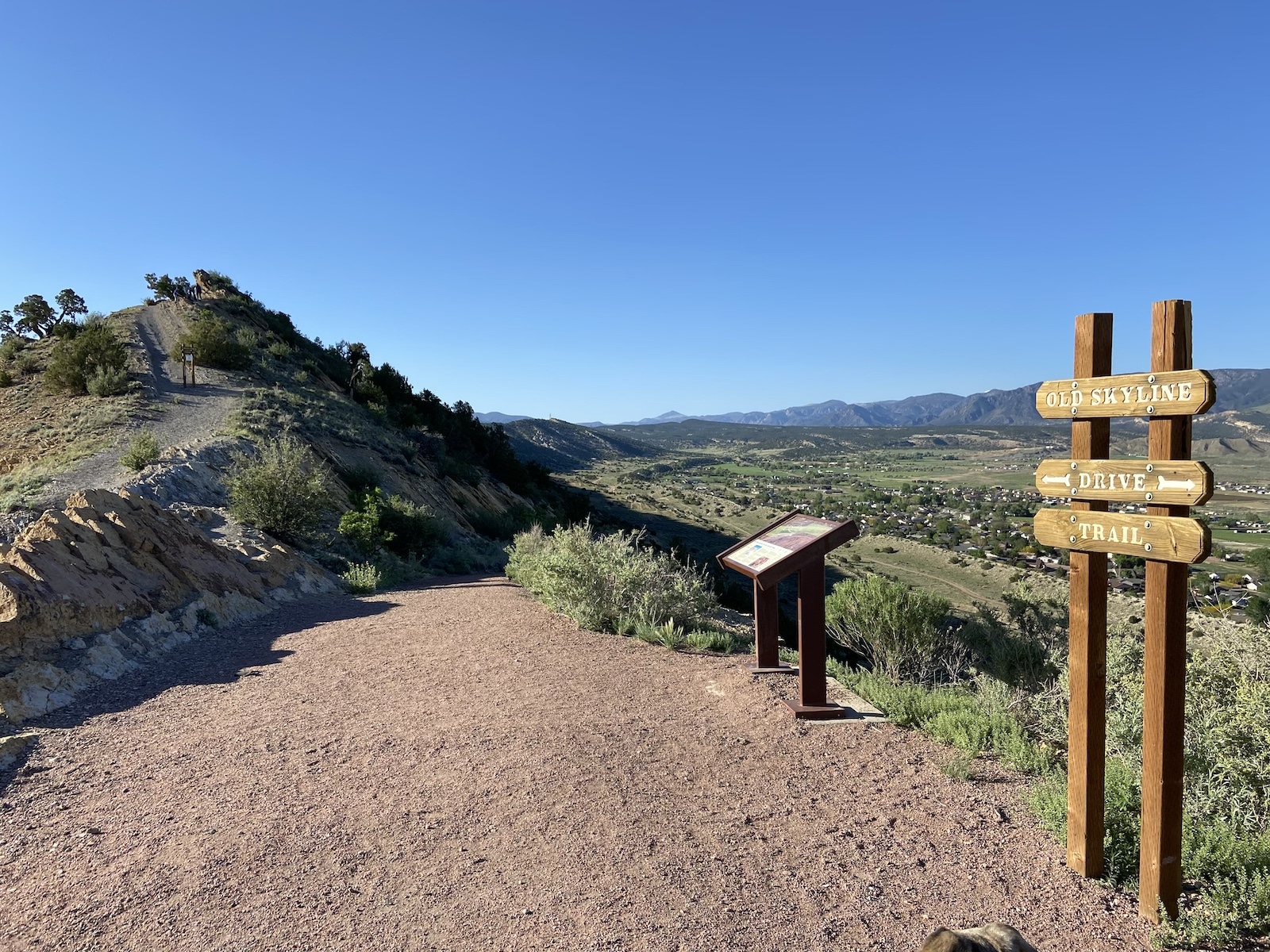 Other Activities
In addition to the trails that are great for all sorts of activities, some people enjoy wandering around and exploring the open space. Be sure to keep an eye out for all the wildlife and other natural beauty around you as you enjoy your visit.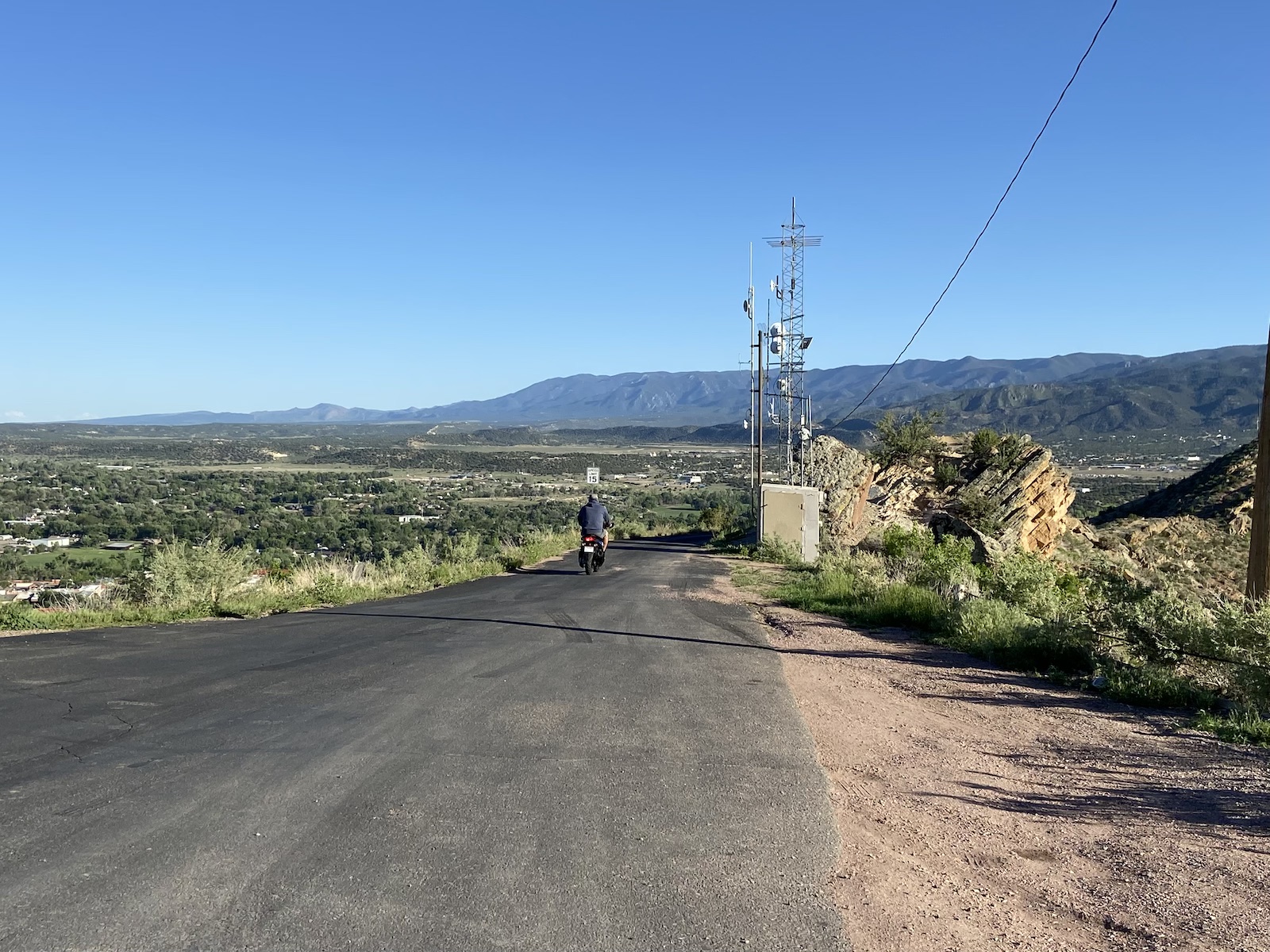 You can also bring along your dogs for a walk or run, as long as you keep them leashed during your visit.
When you need a getaway from everyday life, be sure to check out the Hogback Open Space Recreation Area. Between the impressive trails made for any fun activity and the beautiful nature surrounding you, you and your whole family will have the opportunity to enjoy yourselves here.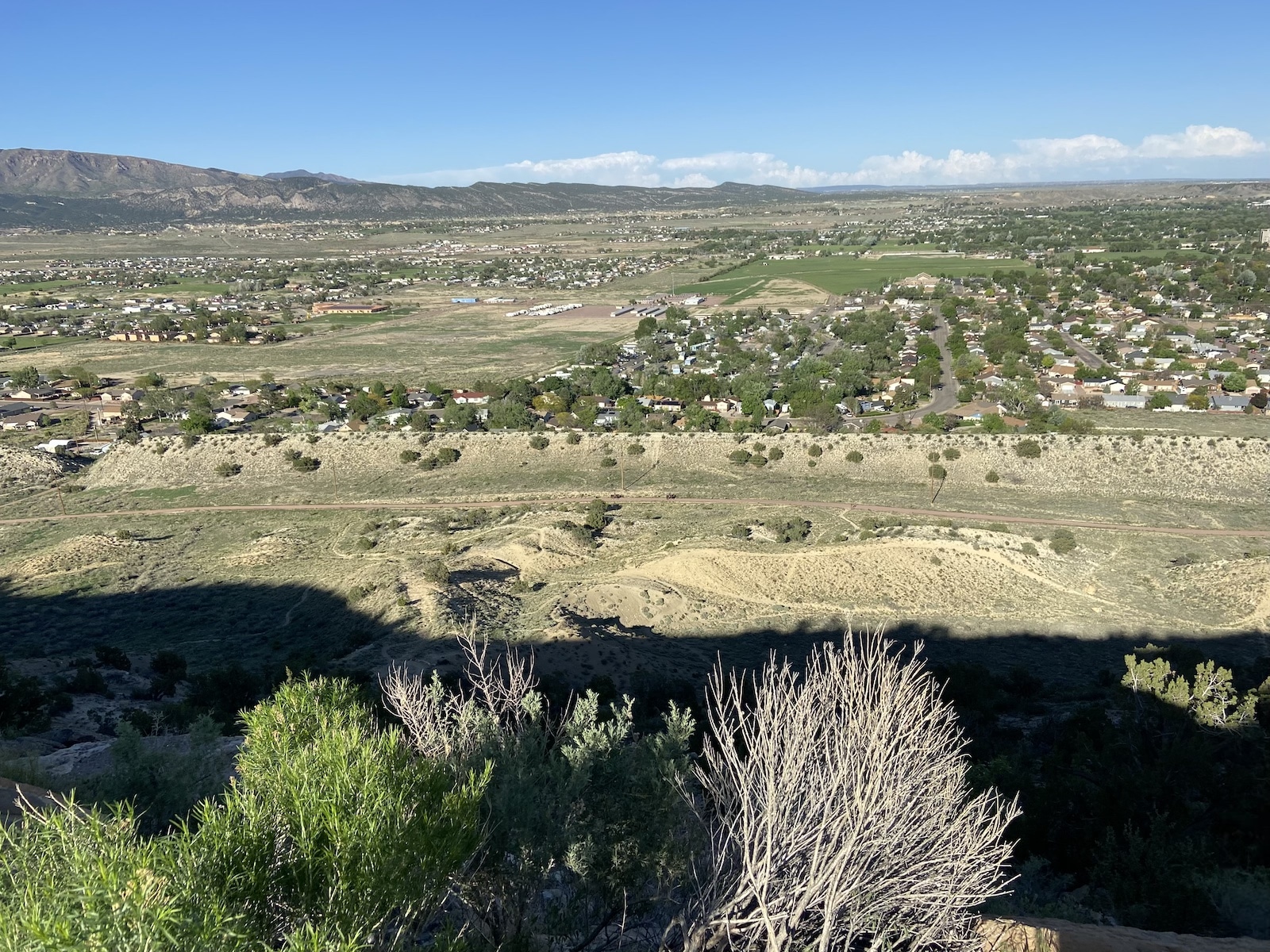 Details
Address: Skyline Drive, Cañon City, CO 81212
Season: Year-round
Hours: Day use: dawn to dusk
Website: canoncity.org/Facilities/Facility/Details/Hogback-Open-Space-Recreation-Area-2