Colorado's first State Park, Lathrop, celebrated its 50th anniversary on June 9, 2012. Situated in Walsenburg on Colorado's southern Front Range, the park offers 1,594 scenic acres to enjoy year-round. Martin Lake and Horseshoe Lake are the highlights of the park. Together they provide opportunities for all types of water recreation, from power-boating to gold-medal fishing,
Activities at Martin and Horseshoe Lakes
Biking: The multi-use Cuerno Verde Trail is a 3-mile closed loop around Martin Lake. Bikes are also allowed on park roads.
Boating: There are two lakes for a variety of boating and water sports. Martin Lake is 180 acres and is open to powerboats, jet skis, water skis, sail boating, and windsurfing. From November 1 to April 1, boating is limited to hand-launched boats.
Horseshoe Lake is 150 acres is open to wakeless boating and is closed from November 1 – the end of waterfowl hunting season. It's popular for windsurfing, kayaking, and canoeing.
Camping: There are 103 reservable, year-round campsites and 3 group camping areas. All of the sites have picnic tables and fire pits. Pinon Campground has 82 electric spots and coin showers while Yucca has 21 non-electric sites.
Read about the Camping near Trinidad, Walsenburg, and La Veta.
Fishing: Both lakes are open to fishing and are stocked with bass, bluegill, channel catfish, crappie, rainbow trout, walleye, and wipers. Tiger muskies are found in Horseshoe Lake and northern pike and saugeye are in Martin Lake. A children's fishing pond is also located near the dam.
Geocaching: 13 geocache sites are hidden in the park. Coordinates are found in the visitor center and online.
Golfing: A 9-hole Walsenburg Golf Course located in the park, which features a full restaurant and bar.
Hiking: In addition to the Cuerno Verde Trail, hikers will enjoy the 2-mile Hogback Trail. It's a nature trail with a self-guided wildlife brochure.
Hunting: Small game and waterfowl hunting is allowed in posted areas around Horseshoe Lake. Only permitted during legal seasons after Labor Day until the Friday before Memorial Day, shotguns or bows and arrows are permitted.
Picnicking: Scenic picnic sites are found around the lakes with a table and fire grill. The Los Alamos Group Picnic Area can fit up to 50 people and is reservable year-round.
Swimming: ​Martin Lake's swim beach is open from Memorial Day to Labor Day. The lake's water temperature averages 75°F in the summer.
Visitor Center: At the visitor center there are historical murals, interpretive displays, a small gift shop, firewood, bagged ice, and both fishing and hunting permits.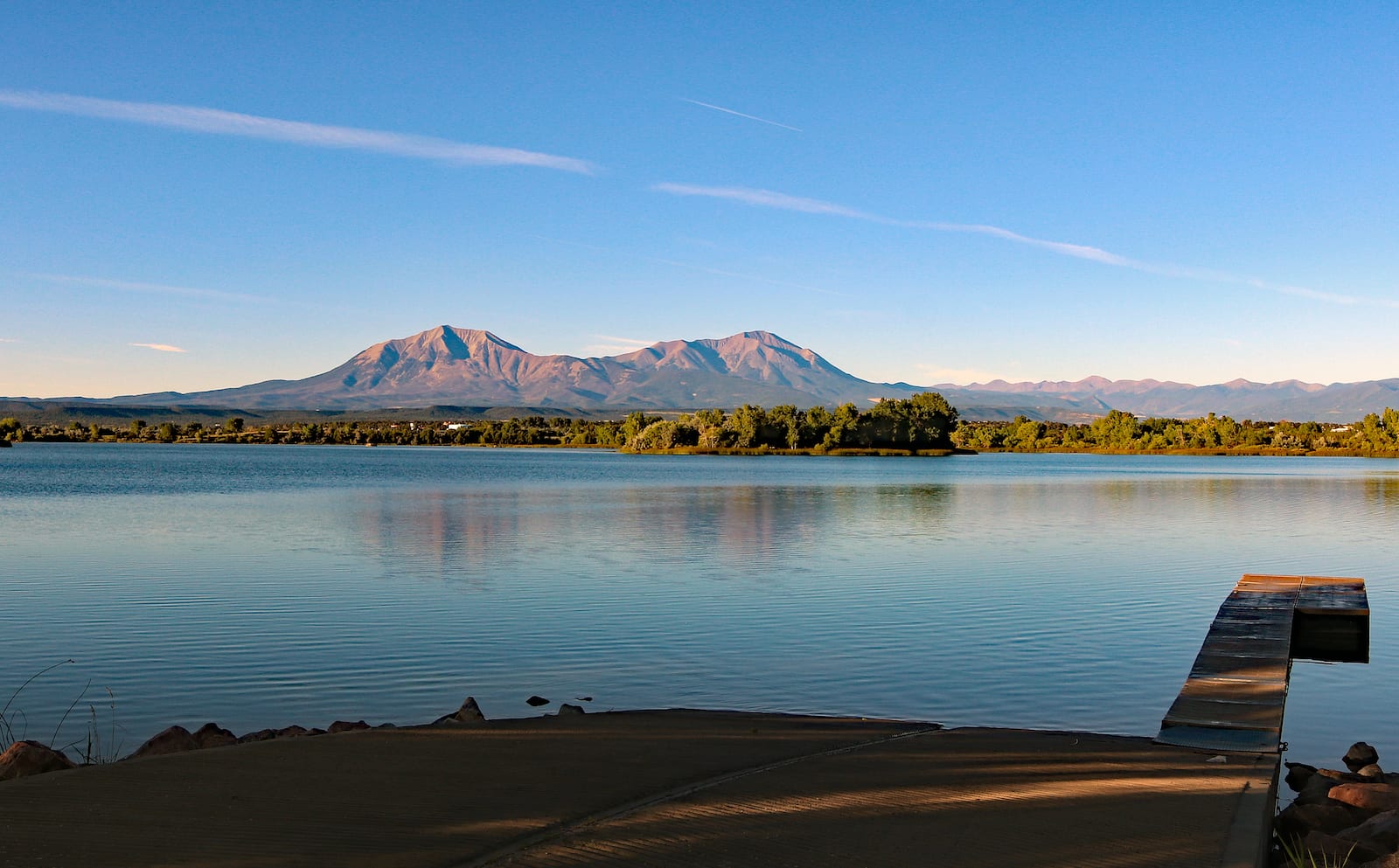 Details
Address: 70 County Rd 502, Walsenburg, CO
Phone: 719-738-2376
Season: Year-round
Fees: Vehicle (daily)
Pets: Yes, on leash
Maps: (PDF)
Campground: Reservations
Website: cpw.state.co.us/…
Latest in Lathrop State Park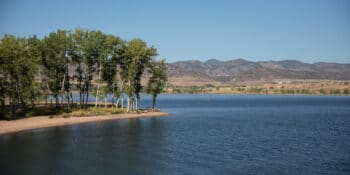 Colorado's picturesque scenic landscape and proximity to an abundance of outdoor activities make camping here a…