Lake Pueblo State Park offers 10,000 acres of land to enjoy at the edge of the Great Plains and the Rocky Mountains. The park's mild climate and elevation, at 4,900 feet, allows for boating, fishing, and hiking year-round. At its fullest, the lake is 11 miles long with 60 miles of shoreline.
This manmade lake was created in response to the devastating 1921 Pueblo Flood. It controls the flow of the Arkansas River, supplying water and a place to play for the southern front range.
Activities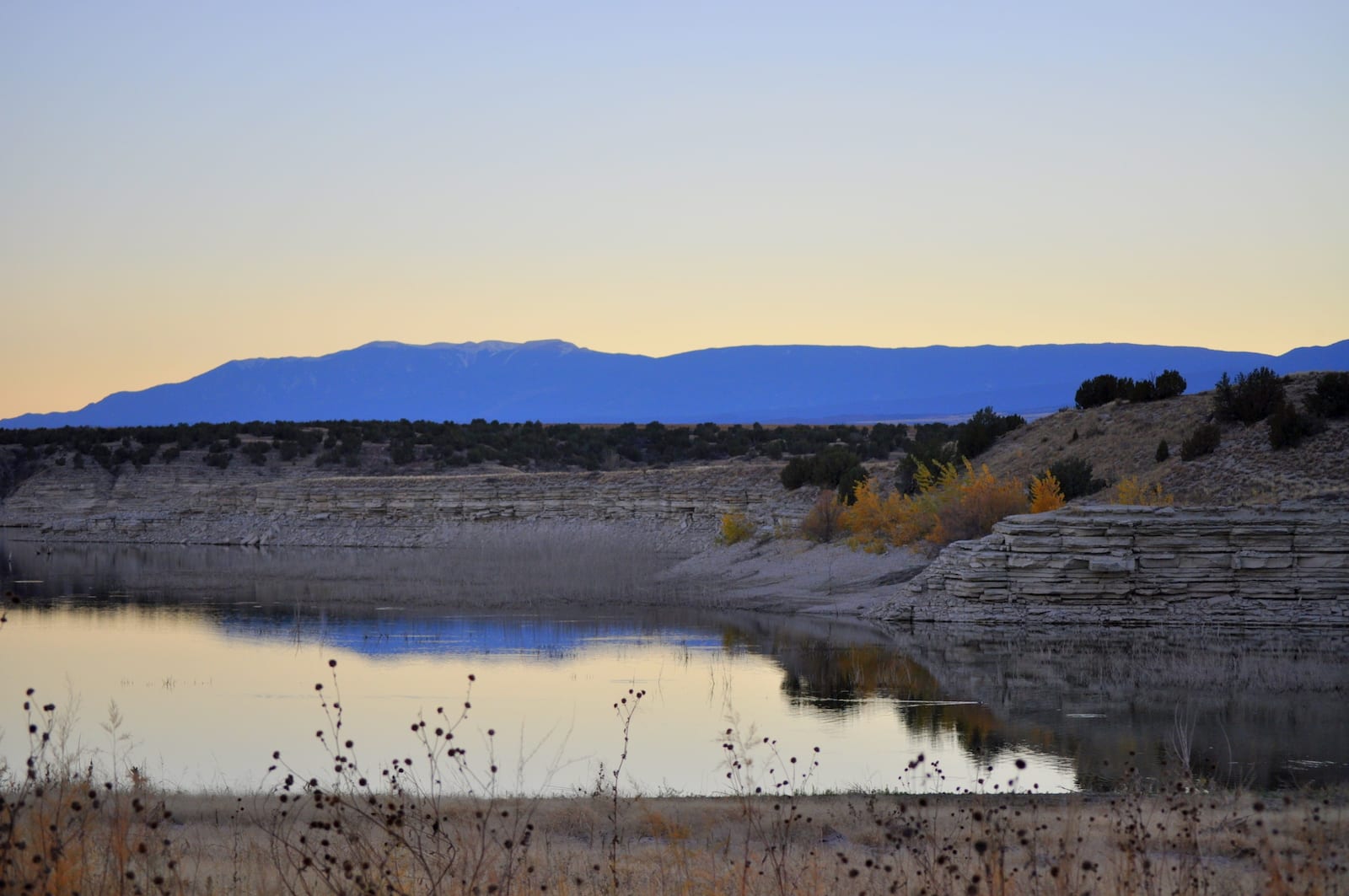 Biking and Hiking: There are more than 34 miles of biking and hiking trails. And given Pueblo's mild climate, they can be enjoyed year-round. A paved trail for biking follows all the park's main roads. The Pueblo River Trail is popular and part of the city's trail system, connecting you to most of the park's amenities.
Boating: 4,600 surface acres of water at Pueblo Reservoir are open to motorboats year-round. Sailboarding, jet skiing, and water skiing are also common. Ramp hours differ from the winter to spring and while boating is permitted 24 hours a day, loading and unloading are prohibited after hours.
There are 2 marinas with North Shore Marina offering rental sailboats and the South Shore Marina providing rental pontoons and jet skis.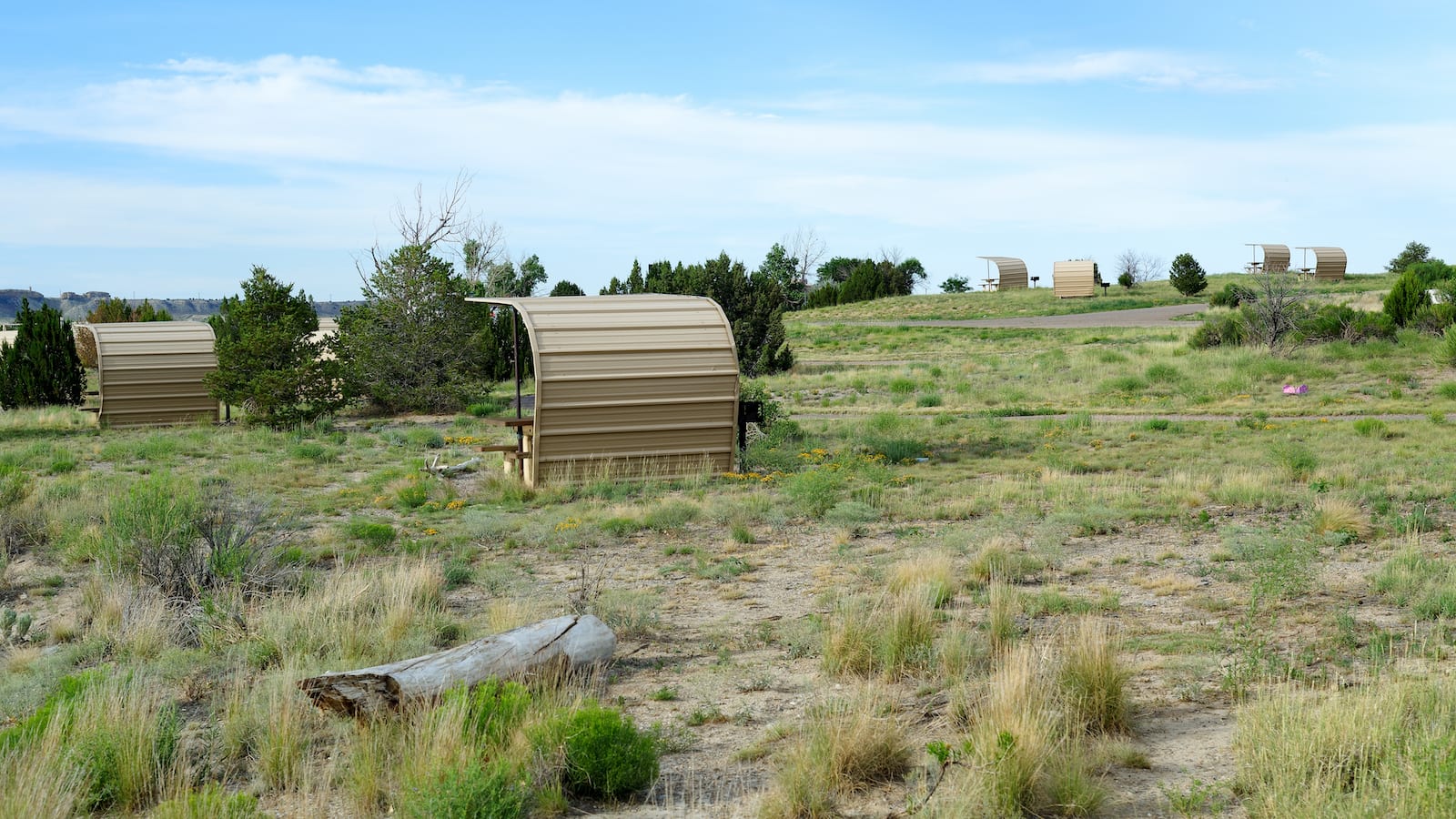 Camping: There are 400 year-round electric and non-electric campsites available with paved parking, a fire pit, and covered tables. Coin showers, laundry, dump stations, and a playground are also in the vicinity. Reservations are recommended during the peak summer season and nearby attractions include the Pueblo Zoo and Canon City.
Northern Plains – Close to the north boat ramp | Electrical and non-electrical
Juniper Breaks – Centrally situated | Non-electrical
Arkansas Point – Close to the south boat ramp | Electrical
Fishing: Rated a fishing "hot spot", Lake Pueblo is home to a variety of fishing, including channel catfish, largemouth bass, crappie, sunfish, trout, walleye, wiper. There are 4 areas to fish within the park: the Reservoir, Anticlind Pond, Valco Ponds, and the Arkansas River.
Horseback Riding: Permitted on the Arkansas Point Trail System for day use.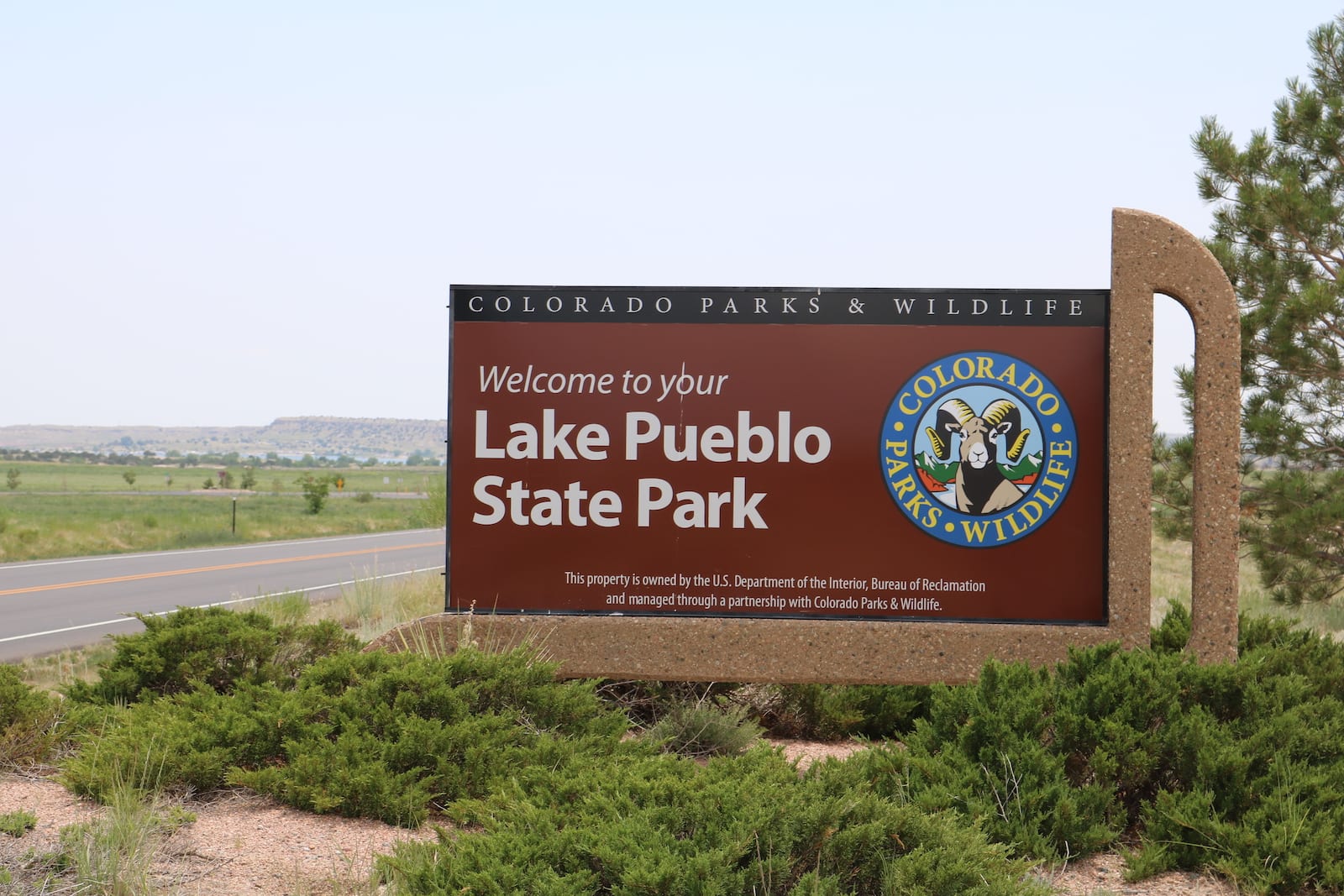 Hunting: Waterfowl and small game hunting is permitted during legal seasons after Labor Day.
Picnicking: A whopping 348 picnic sites are scattered around the park. There are 3 group picnic areas: Lone Owl, Big Lizard, and Quail Run.
Swimming: Only allowed at the Rock Canyon Swim Beach, located below the dam. Open from Memorial Day through Labor Day, Thursday through Monday, 11 am-6 pm. Swimming is not allowed in the reservoir, but wading is permitted (feet must be touching the ground).
Whitewater Rafting: The Arkansas River below the dam provides seasonal recreation for kayaking and rafting.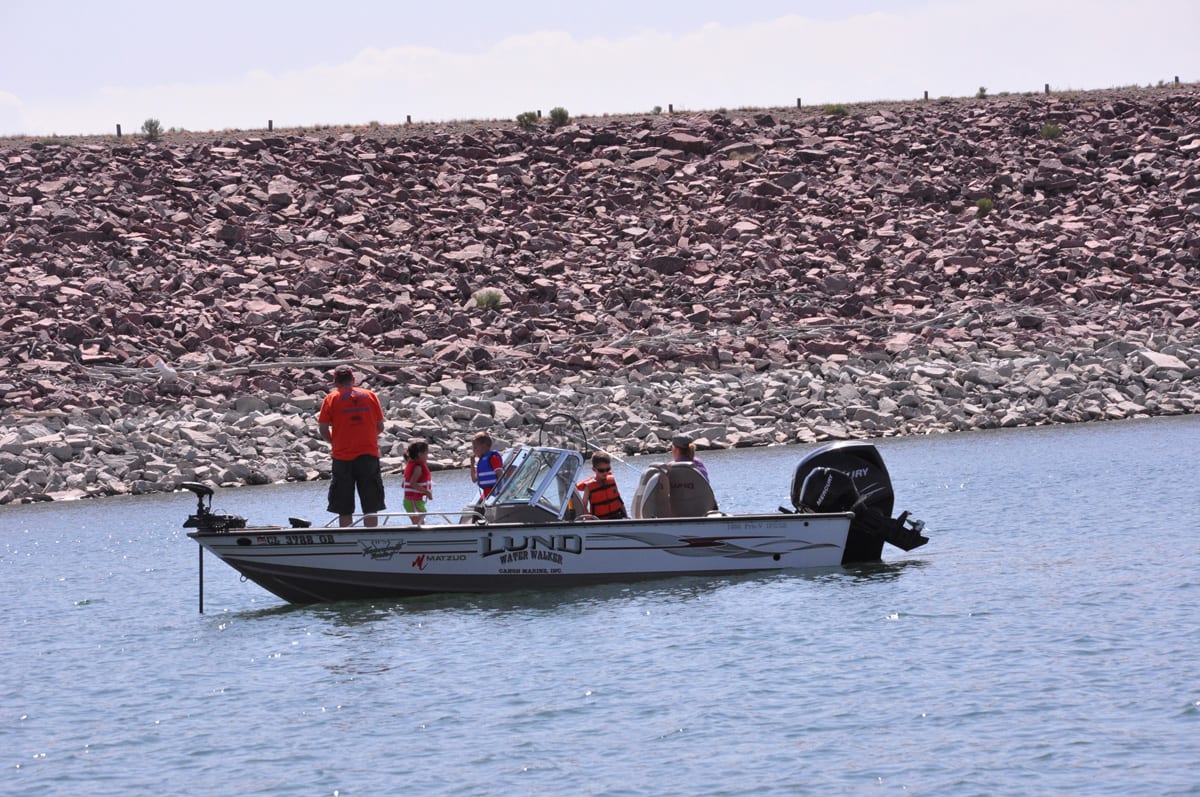 Details
Address: 640 Pueblo Reservoir Rd, Pueblo, CO 81005
Phone: 719-561-9320
Season: Year-round
Fees: Vehicle (daily)
Pets: Yes, on leash
Camping:
Maps: (PDF)
Campground: Reservations
Website: cpw.state.co.us / …
Latest in Lake Pueblo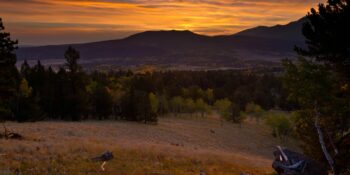 No matter how you like to take in the great outdoors, from conquering a mountain to…