For over 150 years, the Colorado State Fair & Rodeo has united its locals and neighboring communities for a summer festival full of entertainment and educational activities. Starting in 1869 after approximately 2,000 people gathered in Pueblo for a horse exhibition, the fair has been held every year except in 1971 during World War I.
This year's Colorado State Fair & Rodeo will take place from Friday to Monday, August 25th – September 4th, 2023 at Pueblo's Colorado State Fairgrounds. There are a lot of things in store for everyone, so go out and spend some of your summer days at one of the biggest festivals in the state.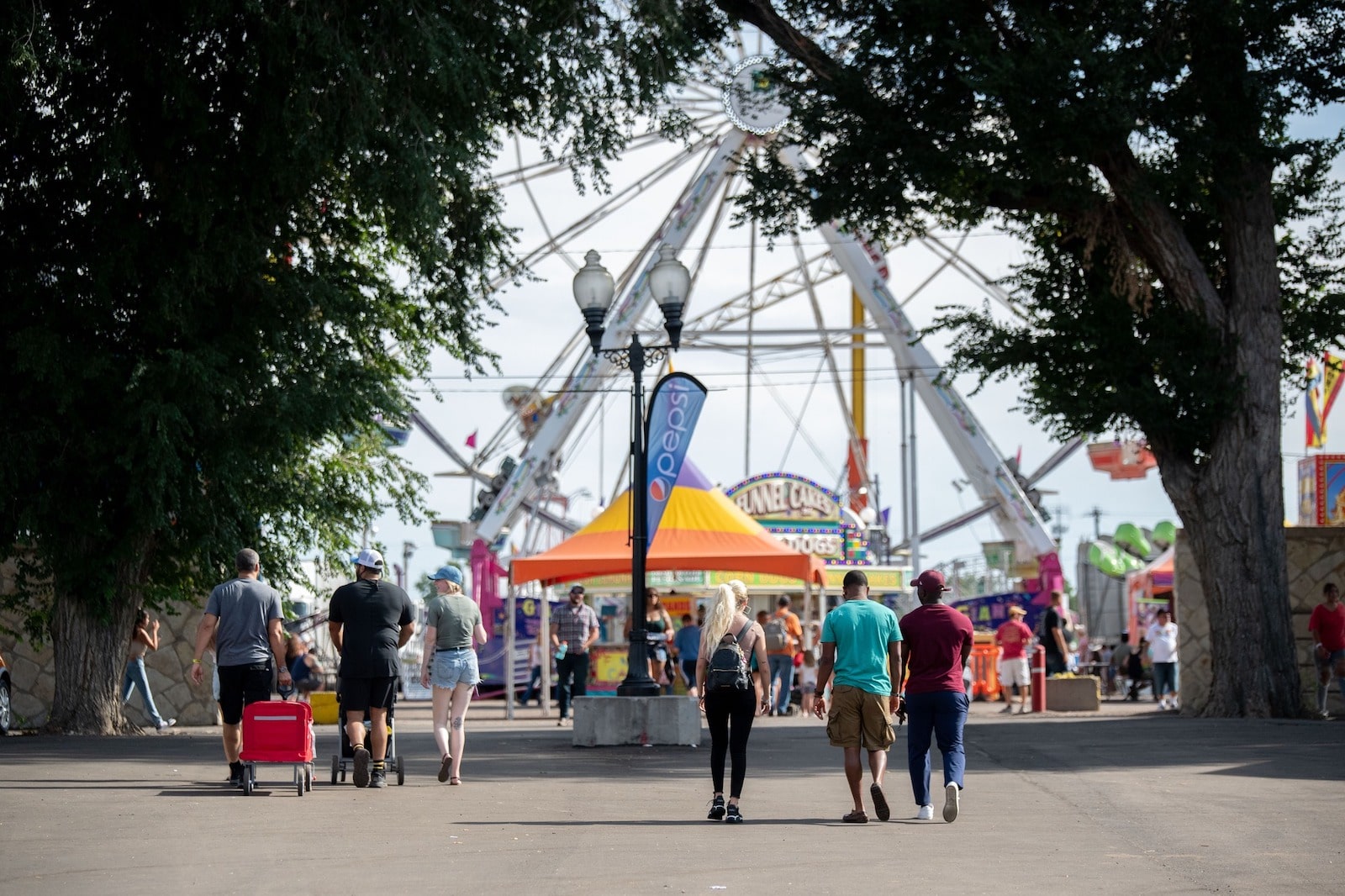 Being a division of the Colorado Department of Agriculture, the Colorado State Fair & Rodeo promotes rodeos, livestock, and small animals. Moreover, there will be plenty of forms of entertainment including rodeos, a demolition derby, carnival games, and competitions. There will also be vendors, numerous food options, and vendors selling fine arts, antiques, and other trades.
Great for the entire family, there are also activities geared towards kids like dog shows, pig racing, the stilt circus, and amusement park rides. An excellent addition to any summer plans, make sure to attend the Colorado State Fair this summer!
Nearby Accommodations
Check out the best hotels in Pueblo.
Details
Address: 1001 Beulah Ave, Pueblo, CO 81004
Date: Friday – Monday | August 25 – September 4, 2023
Website: coloradostatefair.com