The 88 Drive-In Theatre in Commerce City, Colorado is a large-screen drive-in movie theatre offering guests 3 films per night in an updated, 1970s setting. Guests will enjoy the classic drive-in experience with modern sound and picture quality.
History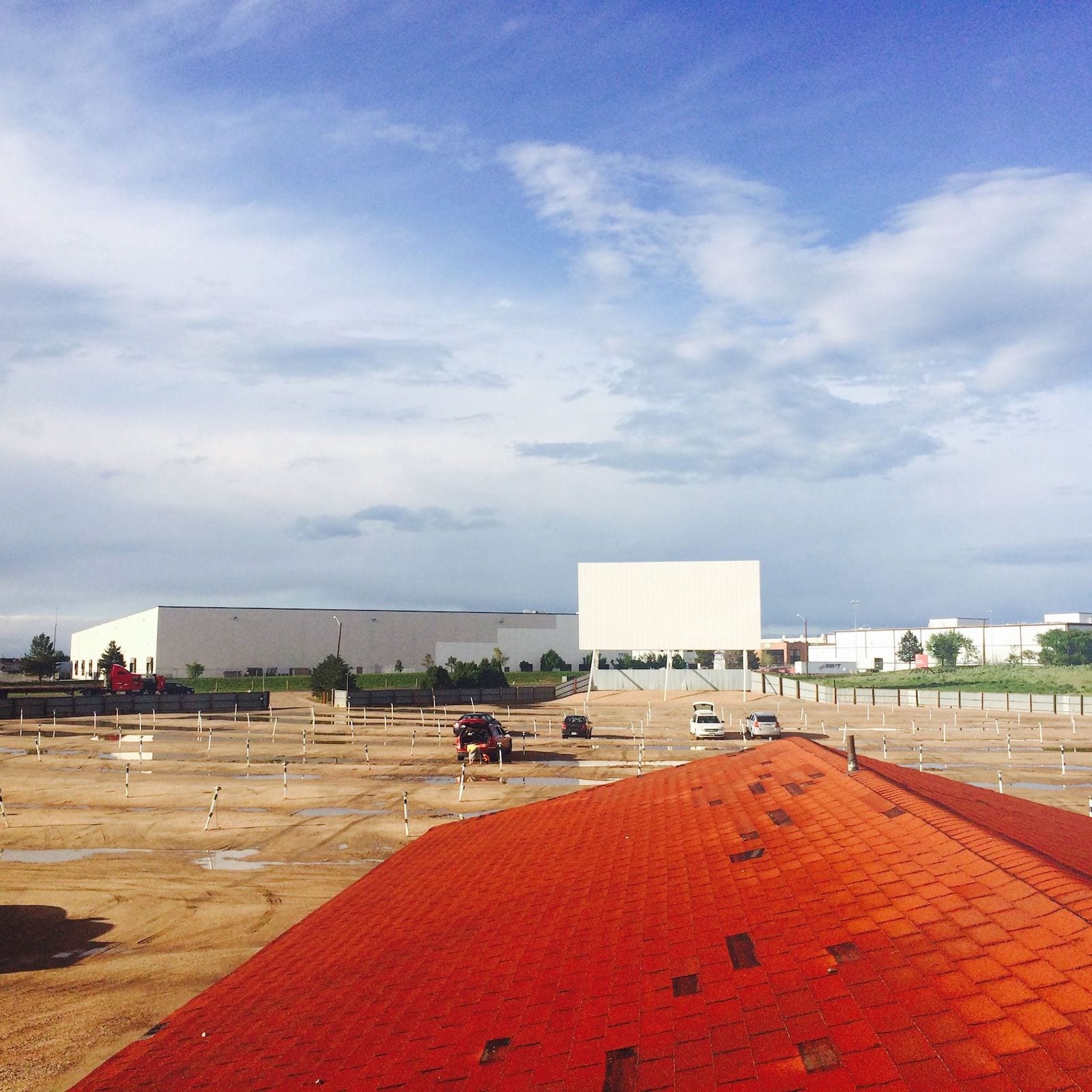 The 88 Drive-In Theatre first opened its doors in 1972. The original owners sold it in 1976, and it has remained with the same family since then. As other drive-in theatres closed their doors, the 88 Drive-In has managed to keep theirs opened. It is the last of its kind, and the only original drive-in still open in the greater Denver area.
The theatre retains the charm of 1970s drive-ins while including some important updates for modern times. The extra-large screen makes it easy for guests to see from anywhere on the lot, and a cutting-edge projector designed for 35mm film ensures the picture is always crystal clear.
What to Expect
The 88 Drive-In provides 3 movies for the price of 1. Guests may stay for as many films as they choose. The first show begins near sundown, with the final show completing sometime after midnight. Films change weekly. Check the calendar for details.
Upon arrival, staff will assign you a color-coded parking space. Ensure you park in the correct spot. Sound is transmitted via the FM radio in your car. Radio apps will not work, and boom boxes are not allowed.
Dogs are permitted provided they remain leashed, are able to stay quiet for the duration of the show, and are picked up after.
Concessions
The concession stand remains open during all three films and offers a wide variety of classic drive-in food and drinks.
Popcorn
Nachos
Hamburgers
Hot Dogs
Candy
Funnel Cakes
Pretzels
Soda
Coffee
Water
Check the website for a complete listing. Guests are welcome to bring their own food and drinks, though purchasing from the concession stand is encouraged as it helps support the theatre and keeps its doors open.
Admission and Hours
The 88 Drive-In shows movies 7 days a week. The box office opens promptly at 7:00 pm, and tickets must be purchased on site. Advance tickets are not available, even for large groups.
There is a flat rate admission price whether you stay for 1, 2, or 3 shows. Children 12 and under are always free.
Parking is on a first come, first served basis. Guests are assigned spots according to their car's height, with the tallest vehicles parked in the back row. This ensures the screen is easily visible to all guests.
If you're arriving in multiple cars, be aware that you may not be placed together if they are of varying size. Groups wanting to stay together are encouraged to carpool.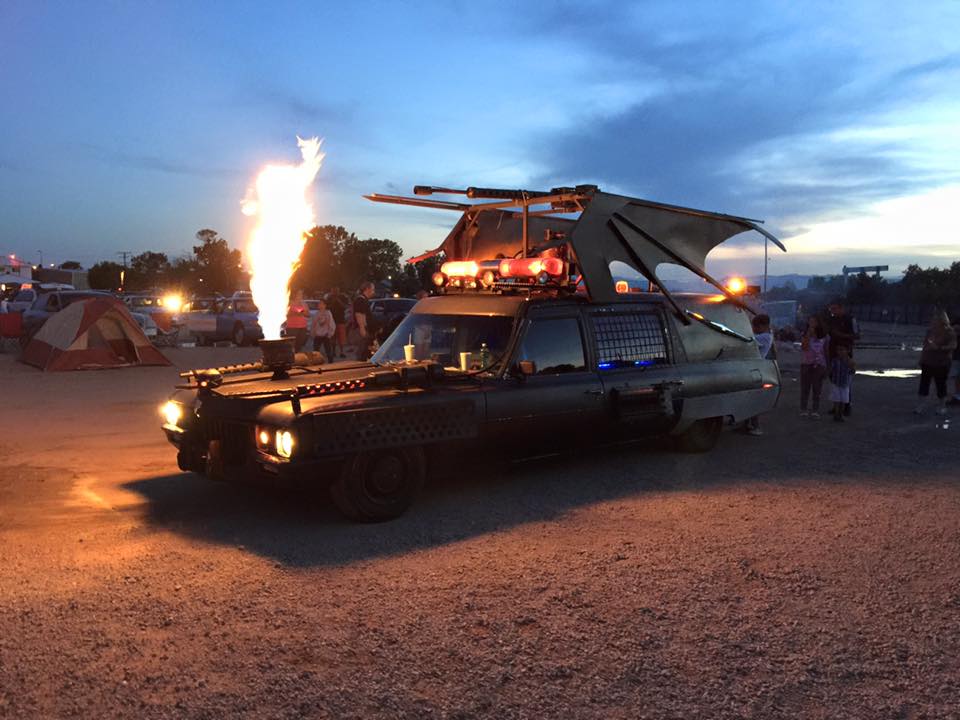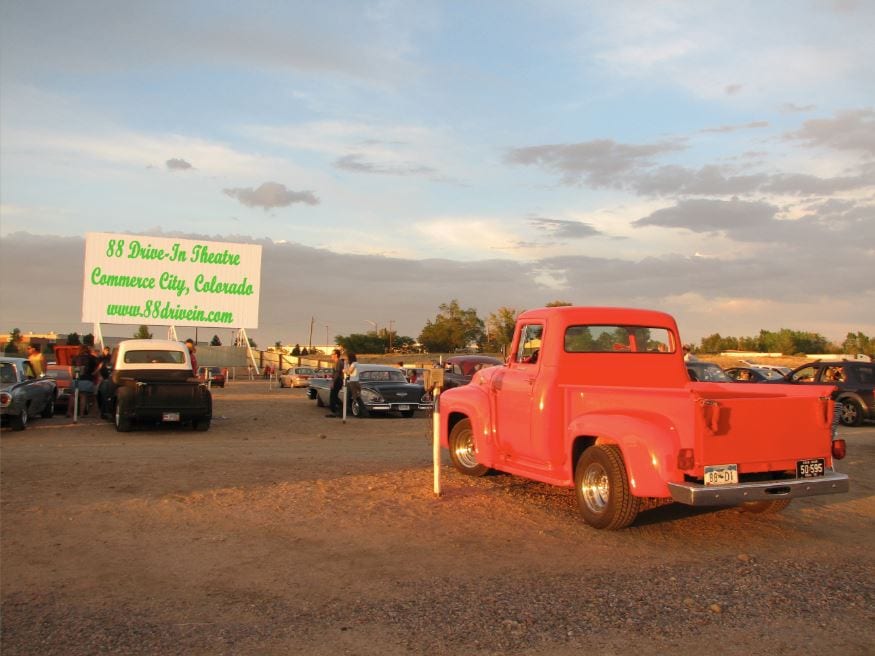 Details
Address: 8780 Rosemary St, Commerce City, CO 80022
Phone: 303-287-7717
Pets: Yes, on-leash
Website: 88drivein.net
Latest in 88 Drive-In Theatre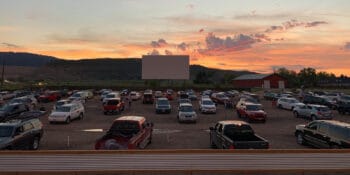 While going to the movies may soon become obsolete with the rise of on-demand movies, there…