Located just two and a half hours southwest of Denver, the small town of Buena Vista is located in Colorado's south-central region. Situated between the towering Collegiate Peaks and the flowing Arkansas River, it is best known for its whitewater rafting, hiking, mountain biking, and camping.
Combined with its approachable lifestyle, Buena Vista is a top destination for those visiting Colorado. Begin your Colorado mountain experience with these things to do in Buena Vista.
Year-round Activities
No matter what time of year you choose to visit Buena Vista, there are plenty of activities to get your adrenaline pumping and your body relaxed. From soaking in hot springs to mountain biking in the high country discover these year-round activities in Buena Vista.
Soak in a Hot Springs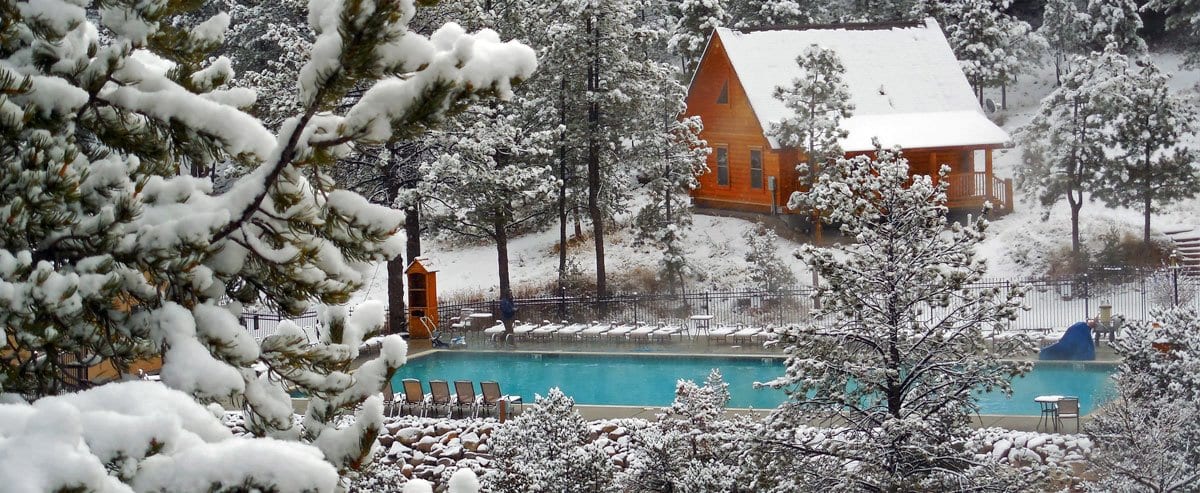 Whether it's a cool summer's evening gazing at the star-filled sky above or a snowy winter's day, the hot springs in Buena Vista will be sure to warm you up. Nestled in the Collegiate Peaks, lie both Cottonwood Hot Springs and Mount Princeton Hot Springs.
Both locations offer cabins, spa treatments, dining, as well as deep pools of various temperatures for soaking and swimming. Mount Princeton Hot Springs is the largest featuring six separate pools, along with a cold plunge, and a 400-foot water slide.
Biking with Altitude
Like much of Colorado, Buena Vista is full of mountain biking terrain. County roads between Buena Vista and Salida provide a popular 24-mile bike route.
Those looking for the challenge, tackle the mountain passes of Cottonwood, Poncha, Monarch, and Independence. Other well-known routes in the Buena Vista trail system include Lower Gentleman's Loop and Barbara Whipple Figure Eight.
While mountain biking is a popular activity, warmer months are also a superb time for road cycling. Starting from Buena Vista, riders can test their level of fitness by heading up Cottonwood Pass or to Mount Princeton and the Nathrop Loop.
But biking in Buena Vista is a year-round sport despite the winter snowfall, all thanks to fat biking. Ride up Cottonwood Pass on a fat bike, avoiding cars and trucks thanks to the closed winter roads. Explore the trails and take in the snowy views of the surrounding peaks and valleys.
Fishing in the Arkansas River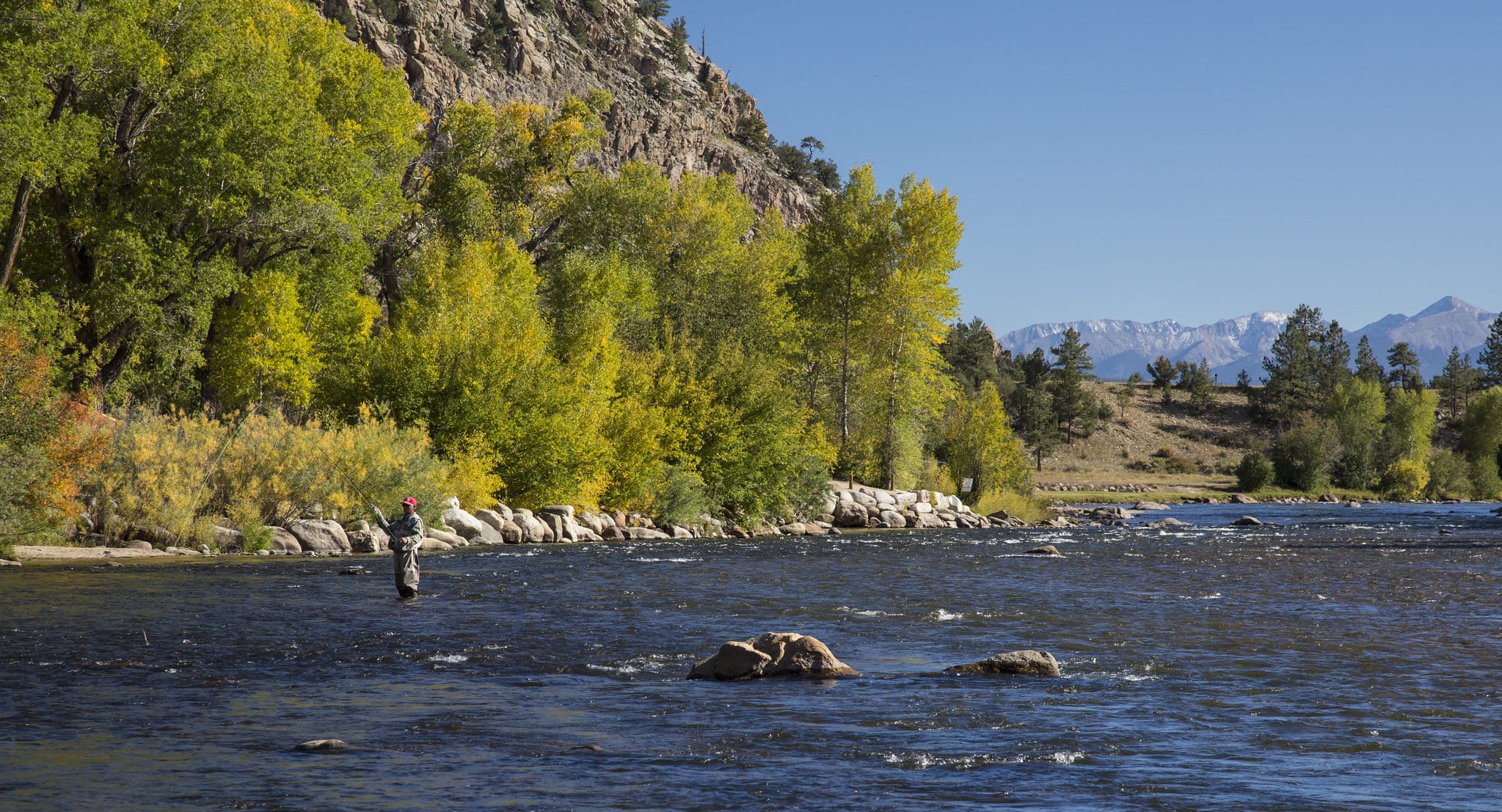 Fishing along the Arkansas River is the perfect year-round activity. The Gold Medal waters of the river are abundant with a variety of fish. For the best chance of catching a fish and to help avoid the hot summer sun, fishing in the summer is best done in the early hours of the morning or in the late afternoon.
Late winter and early spring are when trout flourish in the river throughout the day. However, the best time to fish for trout during the cold winter months is usually in the early afternoon. Try your luck along the Arkansas River or book a guided tour to discover the best spots along the pristine waters.
Trail Running for a challenge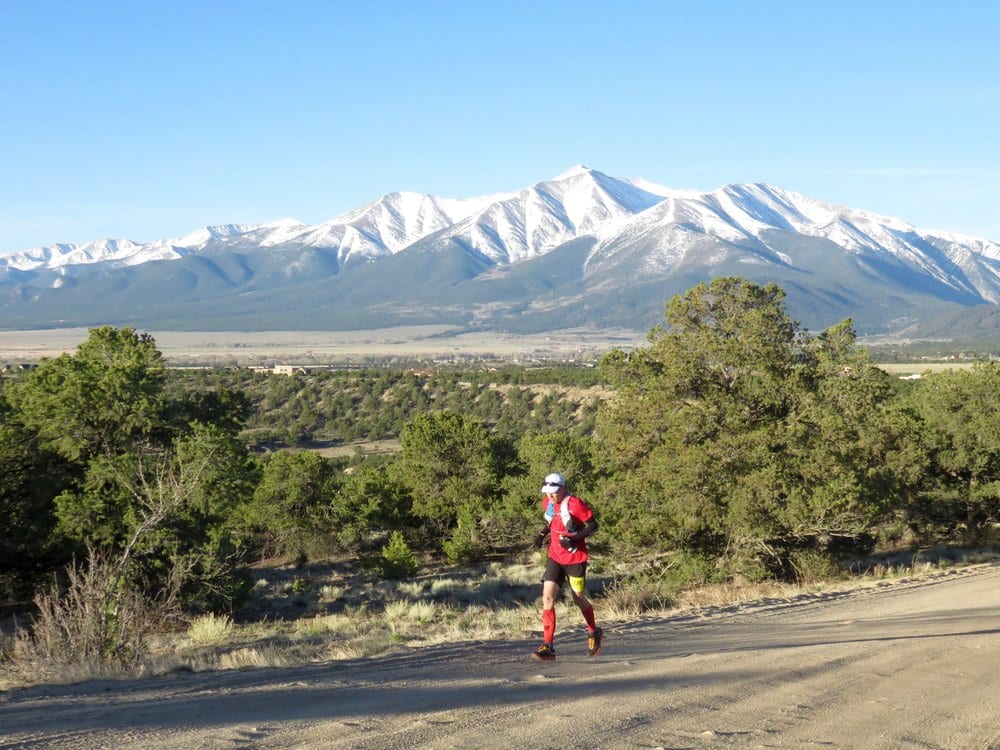 Colorado is home to some of the best running trails on the planet, and Buena Vista is no exception. From downtown, trials lead up Midland Hill, Triad Ridge, and Bald Mountain just to the south.
Many other trails pass through the Collegiate Peaks Wilderness that lies to the northwest of the city. Here trail runners can explore Huron Peak, Lost Lake, Cottonwood Pass, Turret Trail, and Horn Fork Basin.
Nearly every hiking trail in the region can be turned into a running one, making for fast exploration through the mountains. While trail running is far more popular during the summer months, microspikes allow runners to explore many of the trails year-round.
Summer Activities
Resting on the shores of the Arkansas River and in the shadows of the Collegiate Peaks, Buena Vista in the summer commanders visitors with its abundance of outdoor activities.
Hiking and Camping in the Collegiate Peaks and Beyond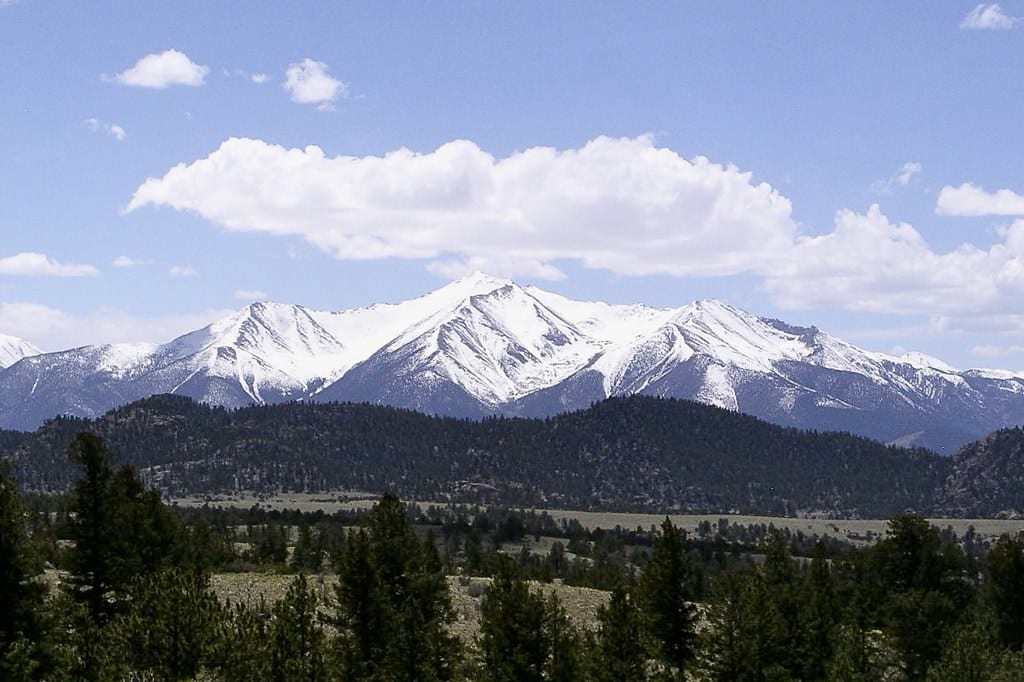 Around every corner of Buena Vista is beaming with chances to go for a hike or pitch a tent. To the west lies the Collegiate Peak Wilderness as well as the Buffalo Peak Wilderness to the north. Choose your own adventure with camping and hiking along Cottonwood Pass or test your mountaineering skills and hike the 14ers of the Collegiate Peaks – Mount Harvard, Mount Yale, and six others.
For less of a challenge, pick a hike that begins from in town. The Midland Hill Trail, Barbara Whipple Loop, Half Gentleman's Loop, and the Fistful of Dollars Trail are great places to start. For more of a day hike, try Harvard Lakes Trail or the Kroenke Lake Trail.
When it comes to easily accessible campgrounds, many are situated just north of town along the Arkansas River; Arkansas River Rim Campground, Turtle Rock Campground, and Arrowhead Point Camping Resort, just to name a few. Or drive along Cottonwood Pass and find a dispersed camping spot for free.
Rafting the Arkansas River
Located along the Arkansas River, Buena Vista affords plenty of opportunities to experience some of the nation's best whitewater rafting. Experience Browns Canyon with a wide range of rapids, from class II up to class V, ensuring there is a route for all skill levels. There are numerous rafting companies located within the city, with trips running from late spring to early fall.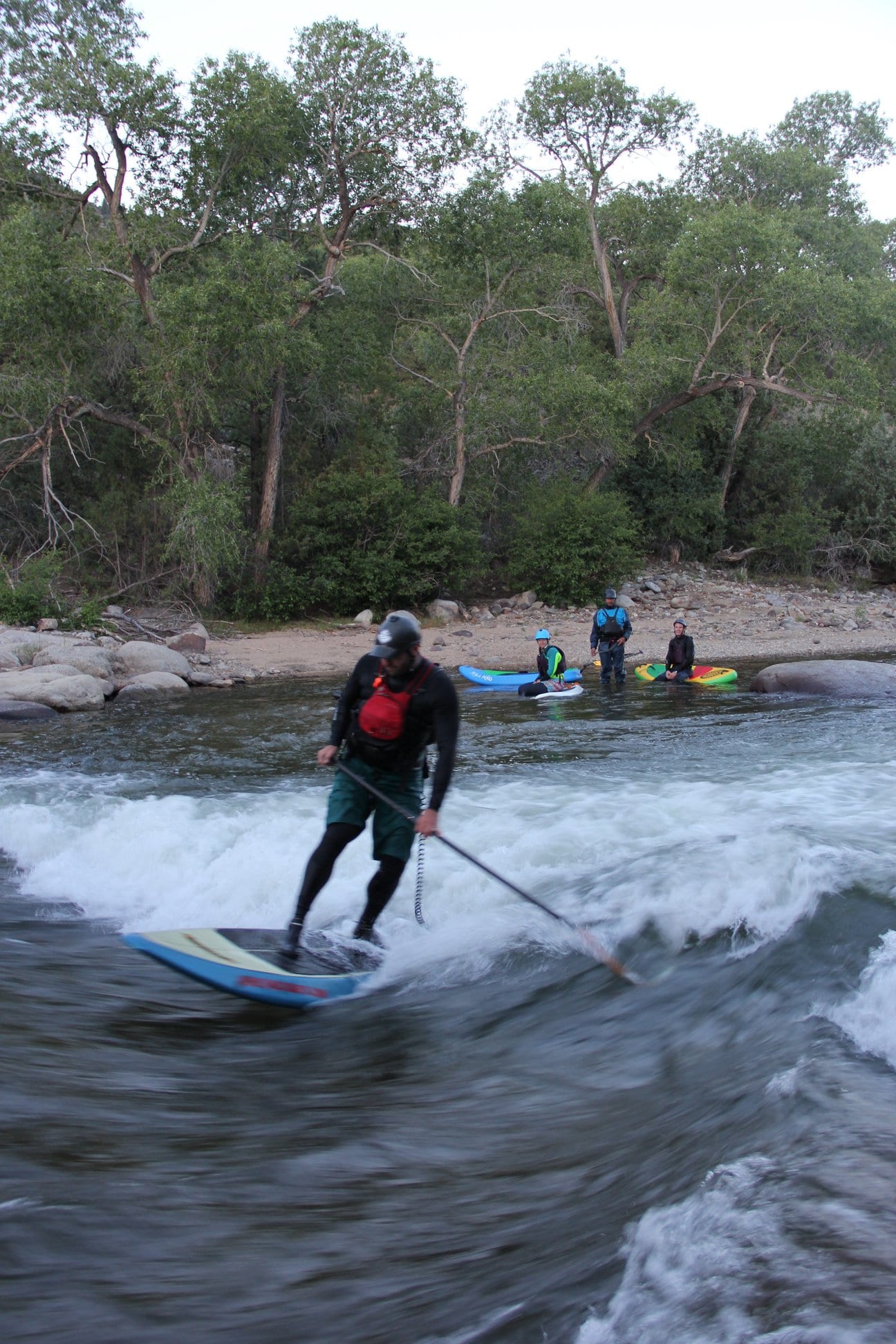 Whether you hit the rapids yourself or are there to watch, be sure to check out the Buena Vista River Park. Located on the Arkansas River, near the new South Main Street, the park features manmade rapid structures for those looking for a challenge. If you're an experienced rafter or kayaker, bring your own gear to test your limits amongst the famous rapids.
Summer Fun at the Clear Creek Reservoir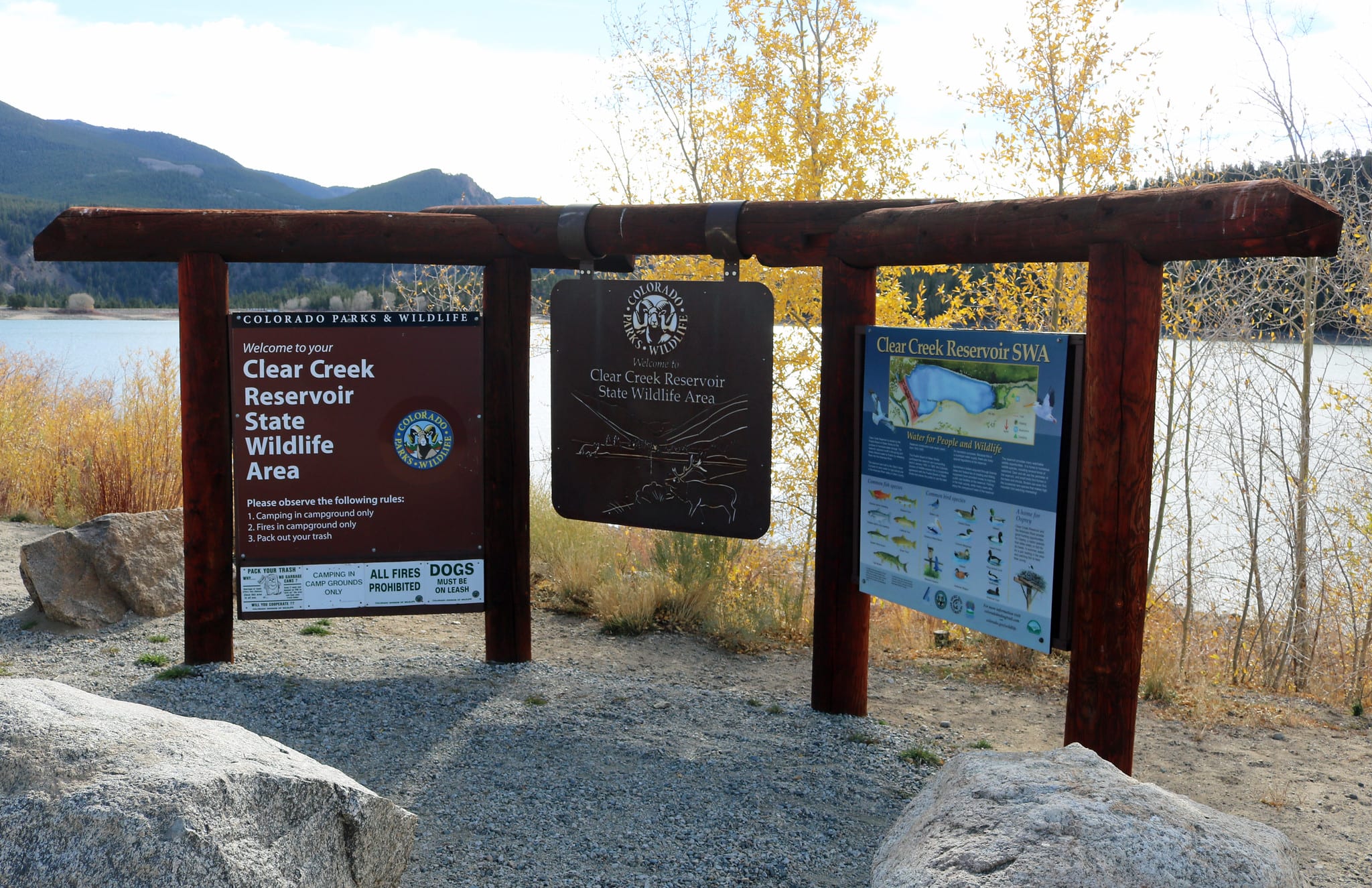 Just north of Buena Vista lies the Clear Creek Reservoir. In the summer, the water offers opportunities for fishing, boating, and even swimming. Trails lead around much of the lake, with others extending westward towards Mount Belford and Mount Harvard.
A large campground is situated next to the lake, offering room for both RV and tent camping. Further down RD 390 lies numerous ghost towns to explore by car including Vicksburg, Rockdale, and Winfield.
Climbing to New Heights
Buena Vista is a haven for rock climbers with its 460+ different climbing routes including trad, sport, and bouldering climbs. Much of the rock surrounding the city is quite solid, allowing for excellent summer climbing conditions.
Popular climbs such as Elephant Rock and Bob's Rock are nestled within the Fourmile area, which features various other routes as well. For accessible bouldering routes near downtown, check out Midland Hill.
Explore the Trails by Horseback
A common way to explore the Buena Vista trails is by horseback. There are designated horse trails throughout the surrounding mountains and numerous companies that offer guided tours. These tours can range from a short one trip to a multi-day trek to some of the nearby summits.
Heart-pounding Off-Road & Jeeping Adventures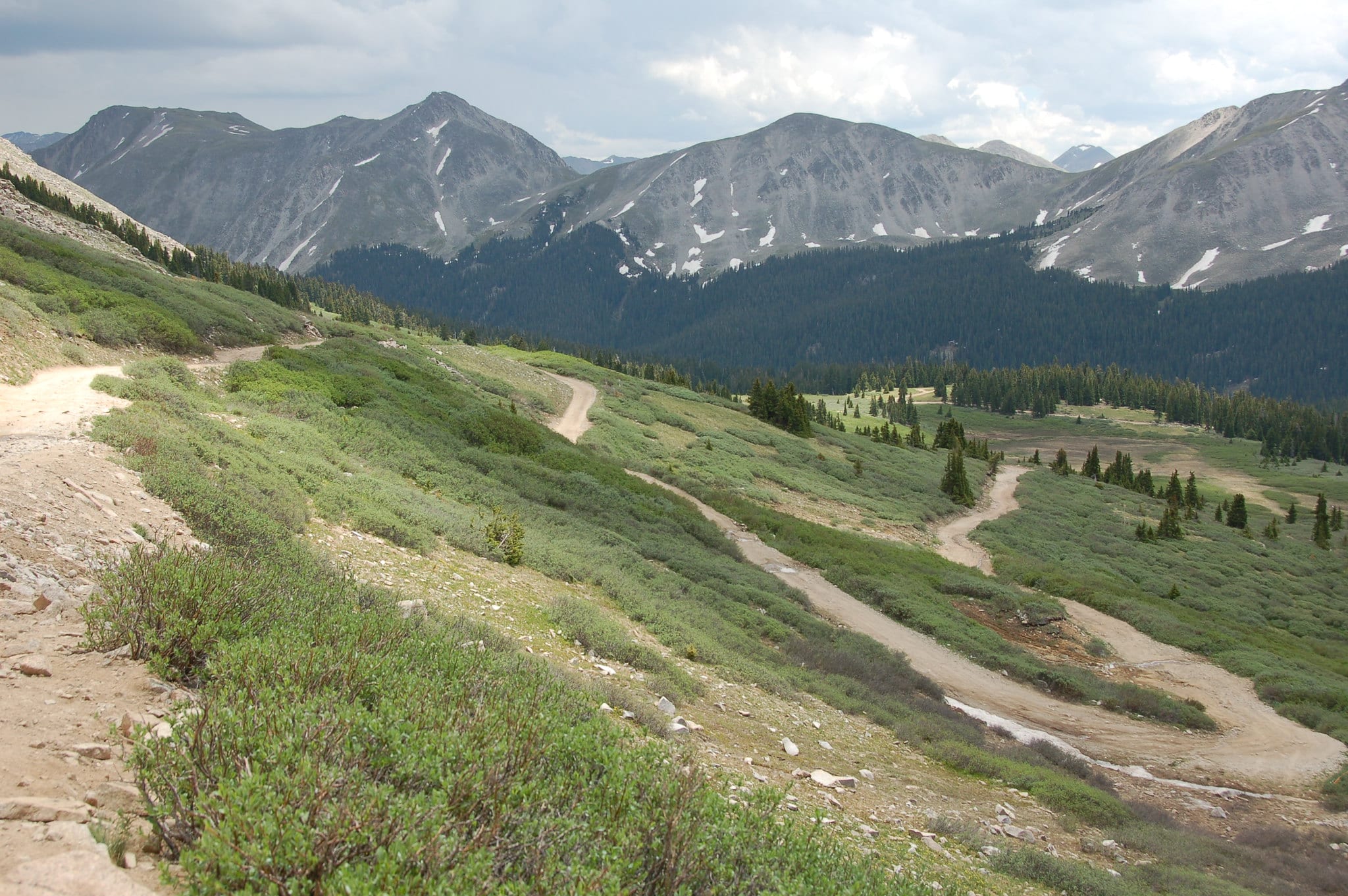 Buena Vista offers trails and roads for nearly all types of off-roading. Dirt bike trails, four-wheelers, and Jeeps can explore the rugged roads, leading to some of the best viewpoints in the area.
Popular routes include Buena Vista to Tincup, Chinaman Gulch, Fourmile Area Trail, Lenhardy Cutoff, and Bald Mountain. Note that some of these trails are also used by hikers or mountain bikers, so drivers should be aware.
Along the 4×4 route from Buena Vista to Tincup Pass, be sure to stop at the quaint town of Saint Elmo. The town was originally settled back in the 1880s during the gold rush and had an estimated population of about 2,000 people.
After the mining industry of the region was shut down, much of the population left the small city. Today the city is one of the best-preserved ghost towns in the state, though it still functions with a general store and a gas station.
Winter Activities
From snowshoeing to snowmobiling, there is a heart-pounding experience for anyone. Continue your outdoor adventures with these things to do in winter in Buena Vista.
A Winter Wonderland for Snowshoeing & Cross-Country Skiing
Head up Cottonwood Pass for your winter exploration. While closed in the winter, the pass is plowed far enough to quickly access the high country for snowshoeing and cross-country skiing. Many snowmobilers explore this area as well, allowing cross-country skiers to follow in their pathways.
Just south of the city lies Browns Creek. This area offers flatter terrain than Cottonwood Pass, making it ideal for both snowshoers and cross-country skiers of any skill level. The abandoned railroads amongst the ghost town of Saint Elmo allow for even more cross-country trails.
Thrilling Snowmobiling Rides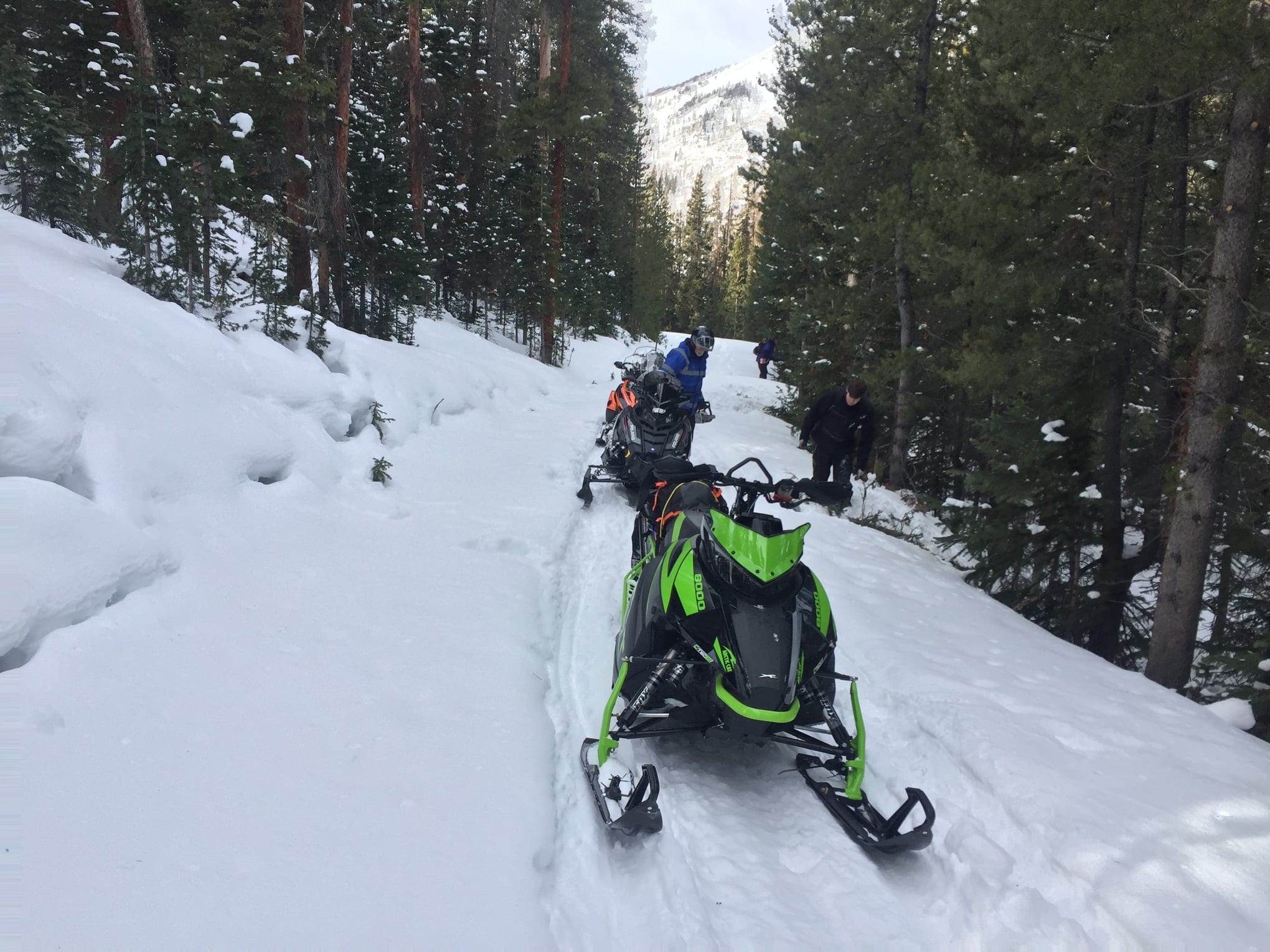 Hundreds of miles of backcountry trails surround the city of Buena Vista, making for a snowmobiling paradise. The Buena Vista SnowDrifters is a local snowmobile club that works to ensure that there are groomed trails within the backcountry.
These trails offer the perfect gateway into the world of snowmobiling, great for beginners and experts alike. For those looking to experience the deep powder that coats the mountains, there are seemingly countless trails of varying difficulties.
Explore on your own snowmobile, or rent one with a guided tour to discover the best local spots. Guided tours can range from a short half-day to a multi-day excursion of some of the best snowmobiling in the state. Danny Creek Trailhead and Avalanche Trailhead are both a short drive from downtown Buena Vista, offering a quick entrance into the backcountry.
Kick start your outdoor adventures with these things to do in Buena Vista, no matter what time of year!