Located in the heart of the Rockies, Salida rests in the middle of the state within the Arkansas River Valley. With its location in the Sawatch Range and near Monarch Mountain and the Arkansas River, visitors enjoy easy access to a wide variety of outdoor adventures.
Plus, the town of  Salida is home to one of the state's largest creative districts. From whitewater rafting and zip-lining to exploring local art galleries and artists, discover these things to do in Salida.
Year-round activities
With Salida's milder temperatures and moderate snowfall, a visit is easy to enjoy, no matter what time of year. From exploring the downtown arts district to trying the latest brew at the local brewery, check out these year-round activities in Salida.
Explore Historic Downtown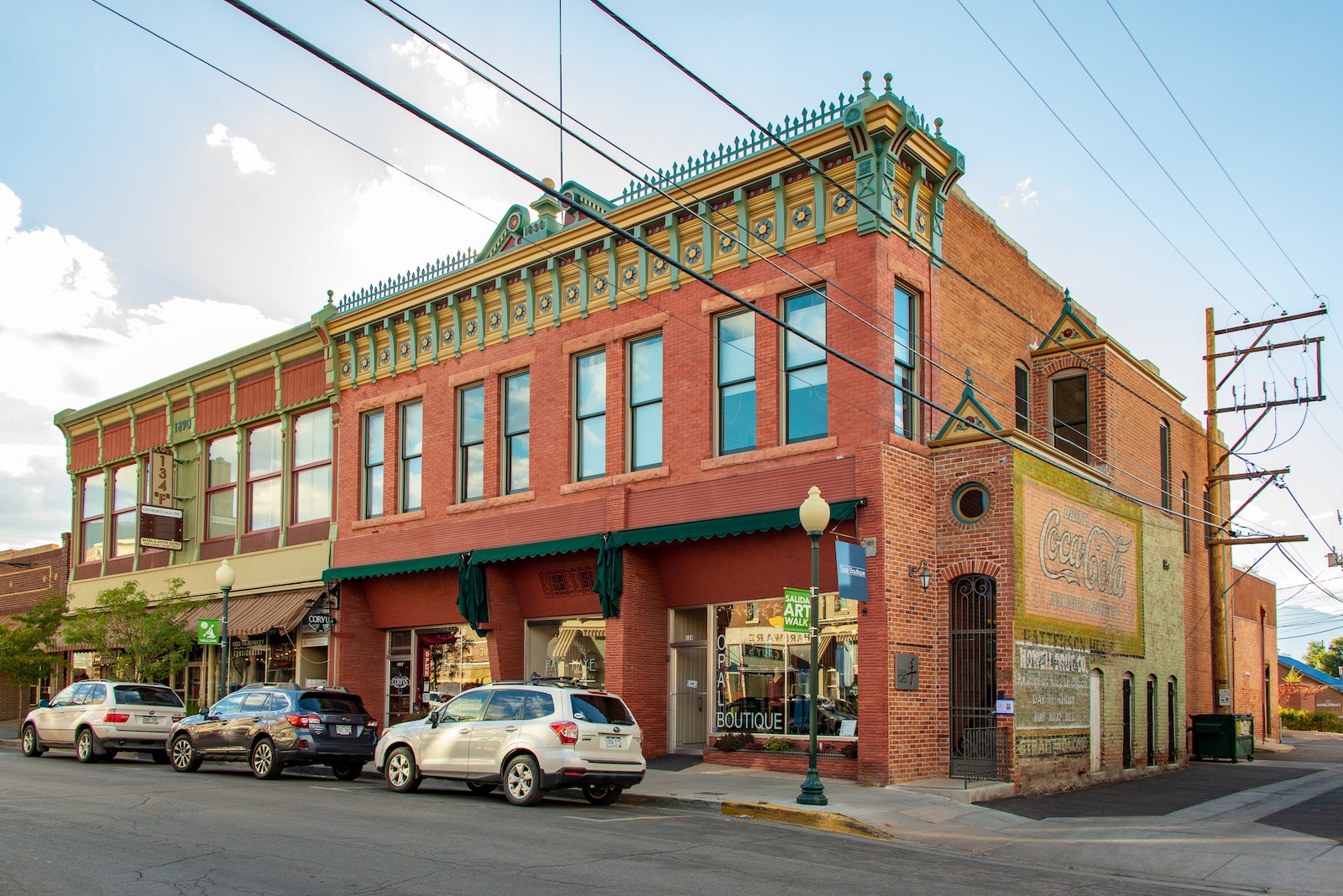 Salida, Colorado features the state's largest historic district. While walking around downtown is a great way to see Salida, consider booking a walking tour for the best experience. Salida Walking Tours features two tours: a Ghost & Murder tour and a Wild West History Tour. Both tours are guided by authentically dressed tour guides who know the rich history of Salida.
The town features over 100 historic buildings built near the turn of the twentieth century. Now, visitors can find them hosting a variety of shops including antique shops, outdoor outfitters, restaurants, and bars.
Explore the Creative District
For a town of only around 6,000 people, Salida has a remarkably active arts scene. Named one of Colorado's first Creative Districts in 2012, Salida features a huge number of active artists and creatives, and it's easy to see why, all thanks to the beautiful mountains and stunning Arkansas River that surrounds the town. There are over 20 art galleries in Salida, ranging from fine art to photography galleries.
One popular option is the Bork and Watkins Gallery. Featuring paintings by a local husband and wife team, this gallery showcases the diverse styles of art that Salida calls home. Bork paints with a beautiful impressionistic style that showcases the natural beauty of Colorado, while Watkins' surreal style features a charm of its own.
For other options, just take a stroll through downtown. With over a dozen galleries, it's easy to find a great piece of art to commemorate a trip to Salida.
Visit local Breweries and Distilleries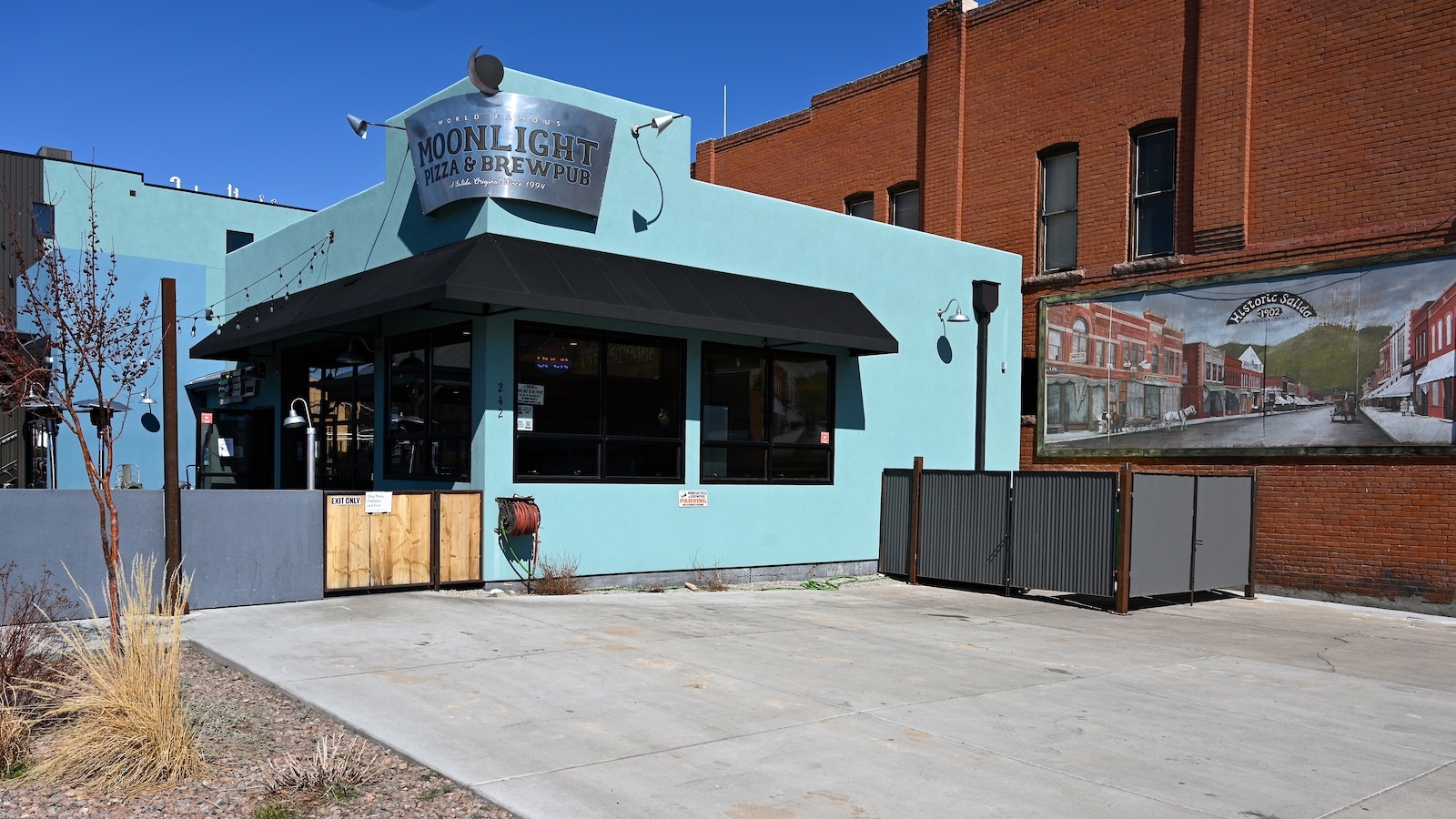 One of the most popular ways to explore Salida is by checking out the large variety of breweries and distilleries in the town. A great option is Moonlight Pizza & Brewpub. Featuring a huge menu of homemade pizzas, salads, sandwiches, and even calzones Moonlight Pizza is a great stop for a locally made beer and delicious pizza.
Another option is Wood's High Mountain Distillery. Serving locally distilled whiskey, gin, vodka, and more at the tasting room in downtown Salida, stop by for great drinks made by friendly locals. For those interested in the distilling process, Wood's High Mountain Distillery also features tours of their Salida distillery. For visitors unable to stop by on a visit to Salida, bottles are available for order online.
Visit local hot springs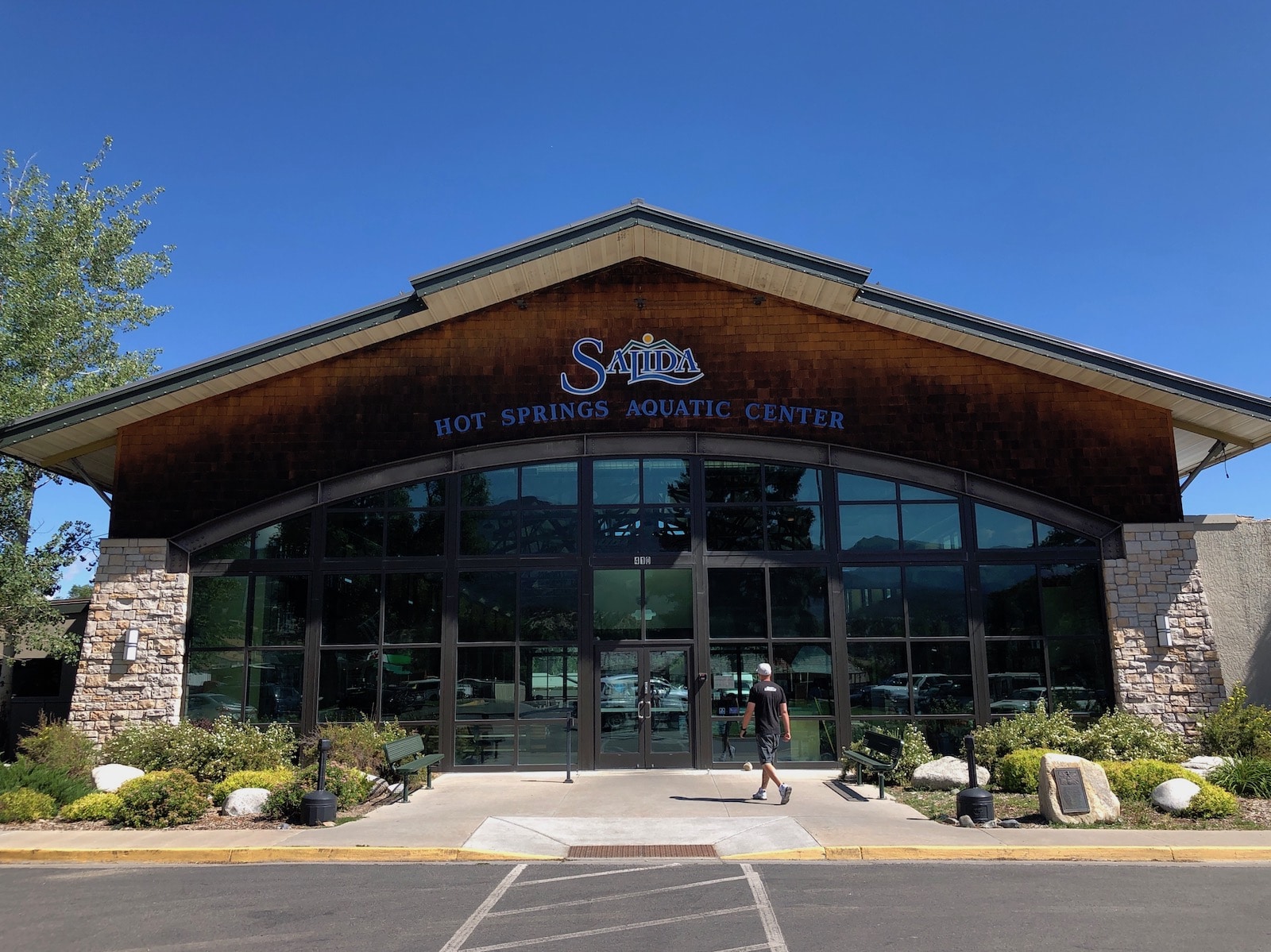 Besides the stunning historic district and art scene, Salida is also well known for its nearby hot springs. Home to the largest indoor hot springs facility in the United States, the Salida Hot Springs Aquatic Center is a must-see for any visit to this Colorado town. With two pools naturally maintained at temperatures of 84°F and 98°F, visitors can enjoy an afternoon of relaxing or exercising in this natural spring water.
More natural hot springs exist in the San Luis Valley to the south of Salida and to the north at Mount Princeton Hot Springs. About 30 minutes south of town is Joyful Journey Hot Springs Spa, a hot springs resort featuring three pools with fantastic mountain views and a full-service spa.
Mount Princeton Hot Springs lies roughly 30 minutes north of Salida. This popular hot springs resort features a full spa, several large soaking pools, creek-side natural hot springs, a restaurant, and lodging.
San Luis Valley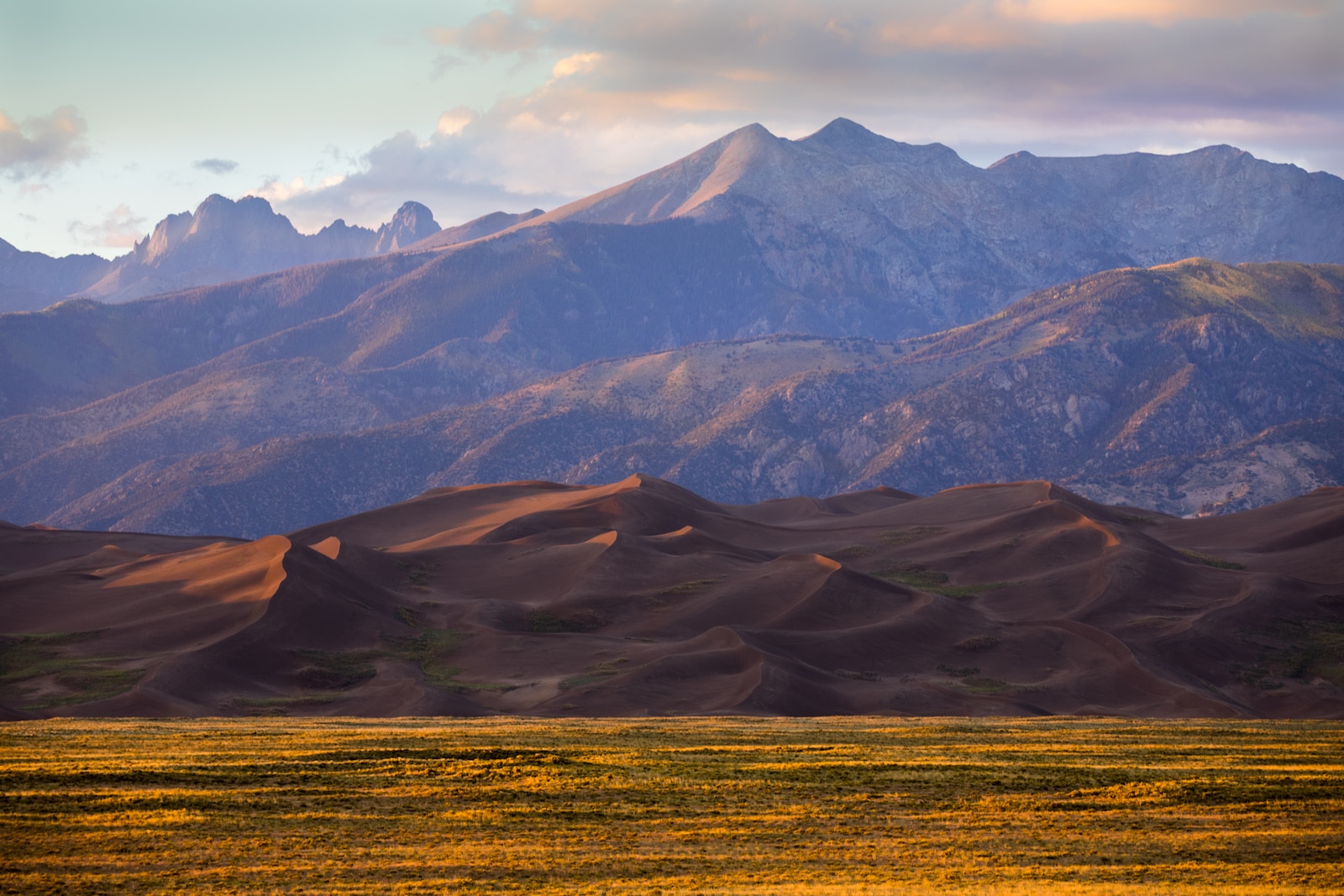 Visitors to Salida can easily take a day trip to the San Luis Valley., Besides the hot springs, the San Luis Valley is infamous for its reported UFO activity, and visitors interested in this should stop by the UFO watchtower near Hooper, Colorado. Featuring a ten-foot-high observation deck as well as a gift shop and campground, this eclectic spot is a great way to see a beautiful view of the San Luis Valley and maybe even spot something out of the ordinary.
Another great stop is Great Sand Dunes National Park. With camping, hiking, and some of the best views of the night sky, Great Sand Dunes National Park is one of the best spots to visit for a day trip from Salida. One of the most popular activities at the park is sandboarding and sand sledding on the dunes. Visitors should rent sandboards before entering the park since there are no rentals available from the park directly.
Summer activities
Outdoor enthusiasts will enjoy both on-the-water and off-the-water adventures with these summer activities in Salida.
Whitewater Rafting Browns Canyon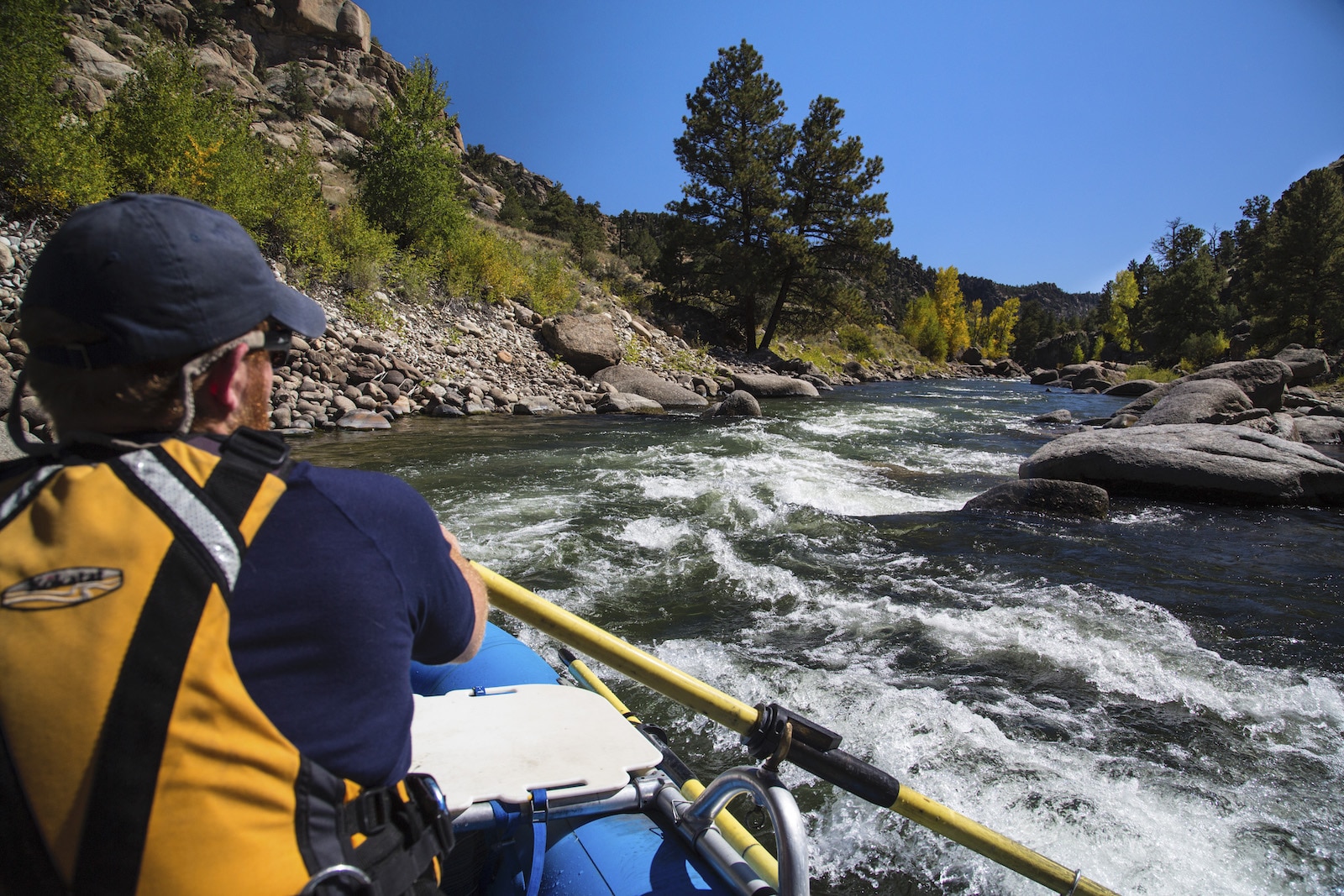 Browns Canyon, which is the canyon created by the Arkansas River between the towns of Buena Vista and Salida, offers some great opportunities for whitewater rafting. Named a national monument in 2015, Browns Canyon is a stunning area of Colorado that is best seen on a riveting whitewater tour or expedition.
For adventures leaving from Salida, consider booking a trip with Salida River Adventures. Located in Salida, this local company offers guided river excursions into Browns Canyon that last for either half or a full day of fun.
The half-day trips last three hours and navigate ten miles of class III whitewater, and the full day lasts six hours with eighteen miles of river travel. Or, for visitors hoping to spend the night on the river, Salida River Adventures offers overnight adventures lasting 24 hours and covering twenty miles.
Other activities on the Arkansas River
Aside from whitewater rafting in Browns Canyon, the Arkansas River provides visitors to Salida with a wide variety of activities to choose from. For those hoping to whitewater kayak without leaving the bounds of downtown Salida, consider a run in the 1,200 foot long Salida Whitewater Park, which features four man-made whitewater features. Stand-up paddleboards and bodyboards are other popular ways of making use of the park in the summer.
With over seventy miles of public access, the Arkansas River is also one of the best destinations for visitors hoping to cast in a line. Just east of Salida lies a 28-mile stretch of the Arkansas River, named Gold Medal Water. Known for its large number of trout and for the potential of catching bigger than average Brown and Rainbow Trouts, this is a prime spot for fishing in Colorado.
Mountain Biking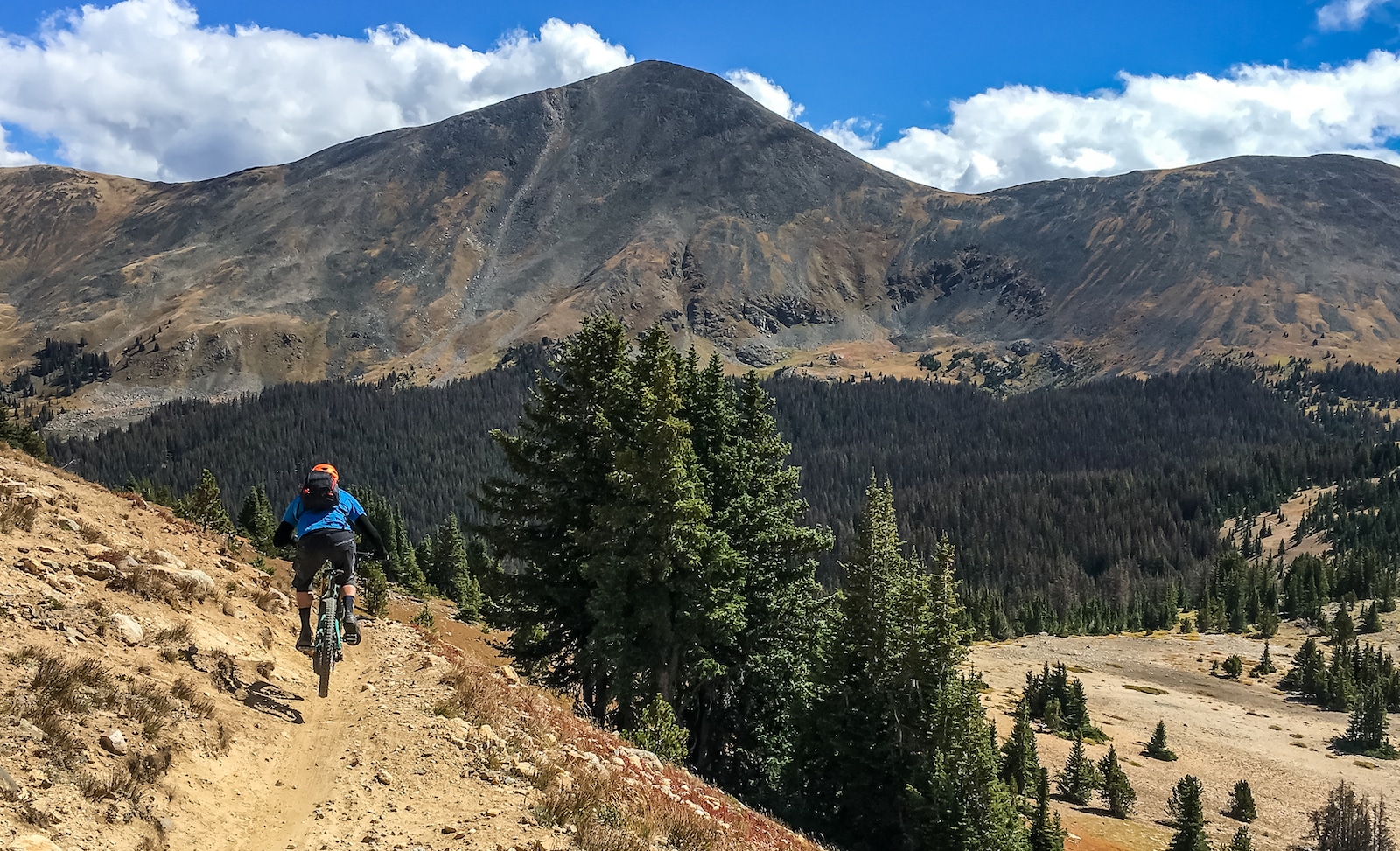 Fantastic mountain biking exists just outside the city limits of Salida, and riders of all skill levels can find a trail to suit their comfort level. One of the most popular options is biking the Monarch Crest.
This ride is eleven miles long, and most of the length is spent on the scenic Continental Divide Trail, a nearly 3,000-mile-long trail that runs from Mexico to Canada. The Monarch Crest ride spends over half of its eleven miles above 11,900 feet in elevation, so the views are unforgettable.
Another local set of trails exists just northeast of Salida. Known as the Arkansas Hills system of trails, these are the closest trails to downtown. A large number of trails of varying lengths are found throughout this area, and bikers can easily chain together a ride that features beautiful views and adrenaline-pumping descents within a few miles from town.
Hiking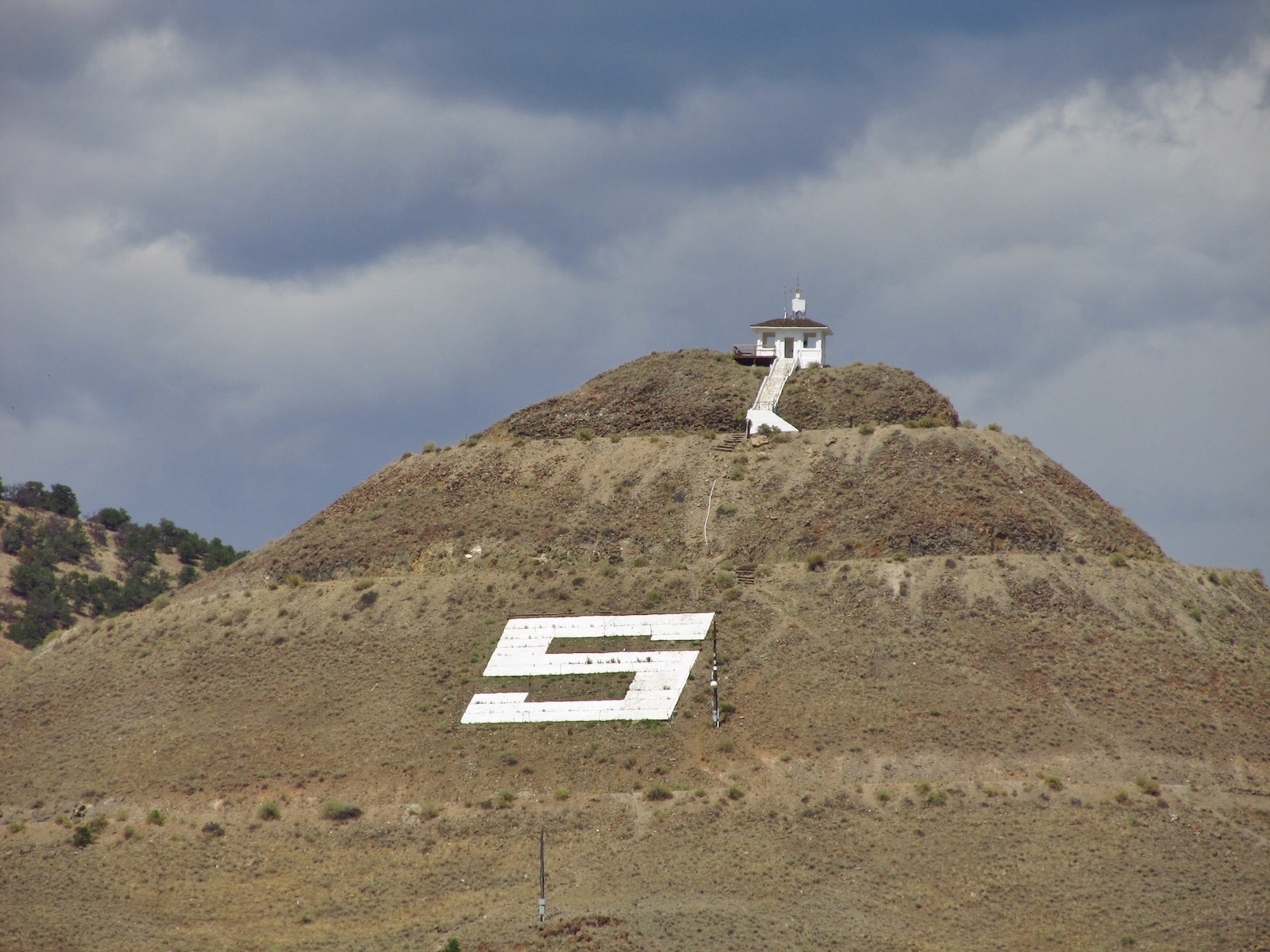 As is expected, a large number of world-class hiking trails surround Salida and the nearby area. A popular option is to hike to the top of Tenderfoot Hill. Also known as S Mountain, this hill is easily accessible from downtown Salida, and the views from 7,504 feet at the top of Salida and the nearby mountains are hard to beat. This hike can easily be extended to the Salida River trail, an easy, meandering path that follows the Arkansas River from downtown.
For slightly more remote hikes, look towards the mountains to the south of Salida. A fun but still easy hike is the Double Rainbow Trail. This 2.2-mile hike gains around 300 feet of elevation, so it should be doable by most visitors. This trail is popular with hikers and bikers alike, so be sure to watch out for mountain bikes while hiking.
Climb a 14er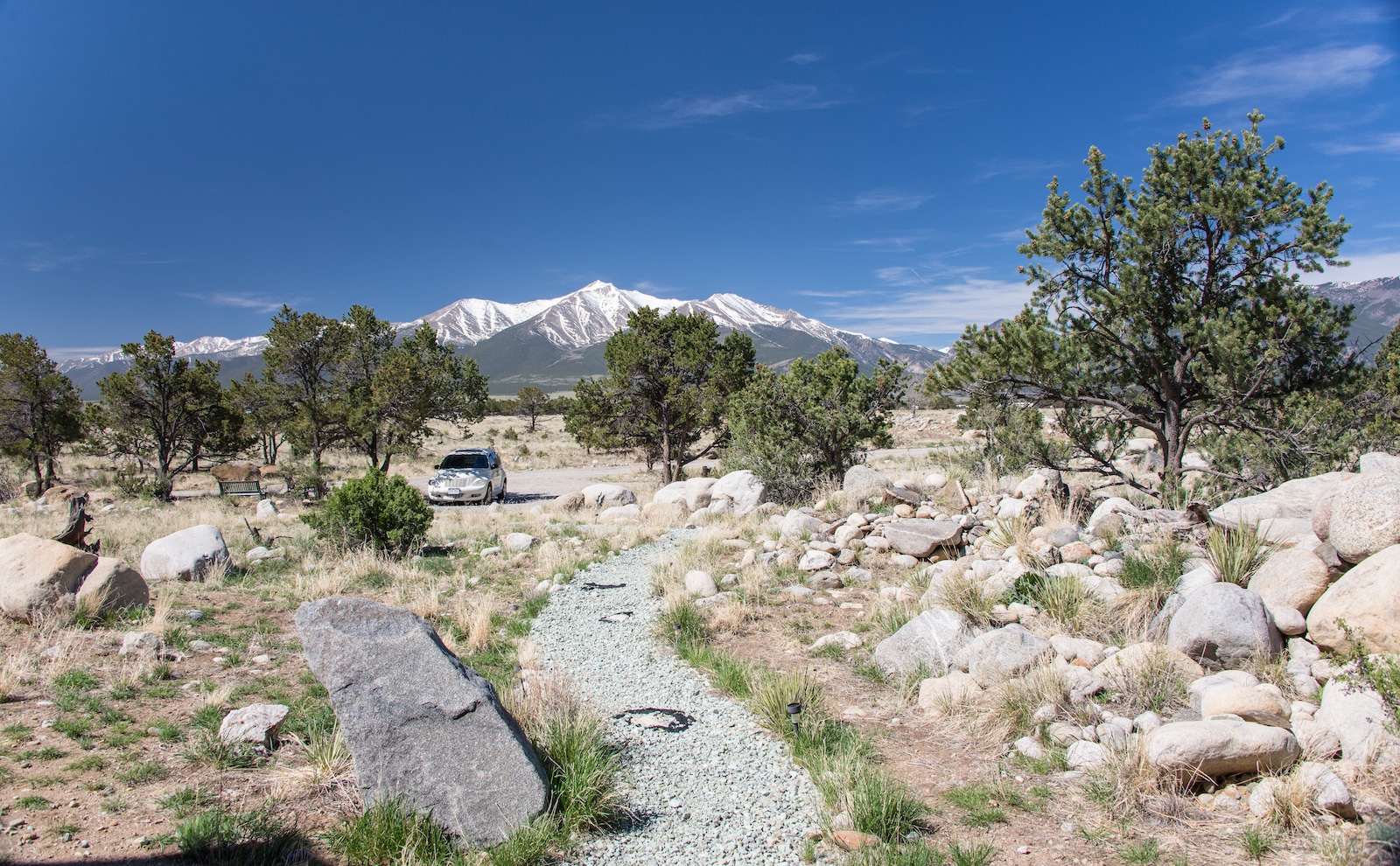 Chaffee County, which is home to Salida and nearby Buena Vista, has 12 peaks over 14,000 feet in elevation, so visitors hoping to summit one of these famous 14ers have plenty of options to choose from. One of the best is the hike to Mt. Yale. The trail is around ten miles round trip, anad it gains 4,300 feet before topping off at 14,196 at the summit of Mt. Yale.
The trail is Class 2 all the way to the summit, with some scrambling required to navigate over rocks. The road to the trailhead is paved, so it should be accessible by most passenger vehicles.
Ziplining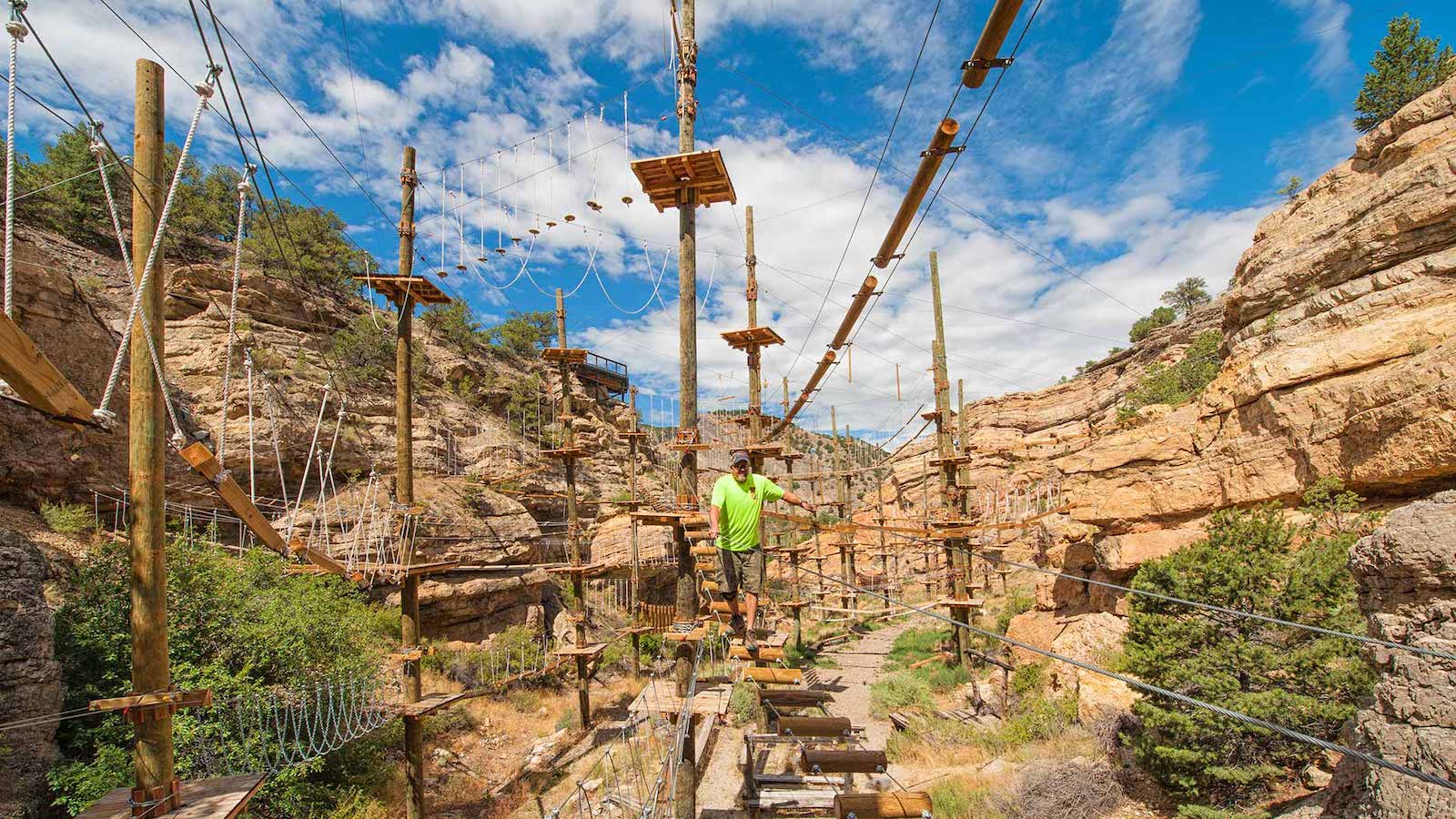 A great way to see the views surrounding Salida is on a zipline tour. Luckily, Captain Zipline, a local Salida company, offers a two-hour Lost Canyon Zipline Tour. Featuring six stunning ziplines traversing beautiful canyons, this is a great option for visitors hoping for an adventurous activity. The minimum age is six years old, making this a nice family-friendly activity.
After enjoying the six zip lines, Captain Zipline also features a large aerial ropes course. Featuring over 120 "challenge elements" and nine courses, visitors of all ages can enjoy this adrenaline-pumping ropes course. Finally, Captain Zipline features a Via Ferrata. Translated to "iron road" from Italian, this activity involves traversing ladders, handles, and bolts mounted to the side of a canyon.
Winter activities
One of Salida's biggest draws in the winter is its proximity to Monarch Mountain. Because there aren't many lodging options at Monarch Mountain, Salida makes a great place to stay for a fun ski weekend and the best winter activity near Salida.
Ski Monarch Mountain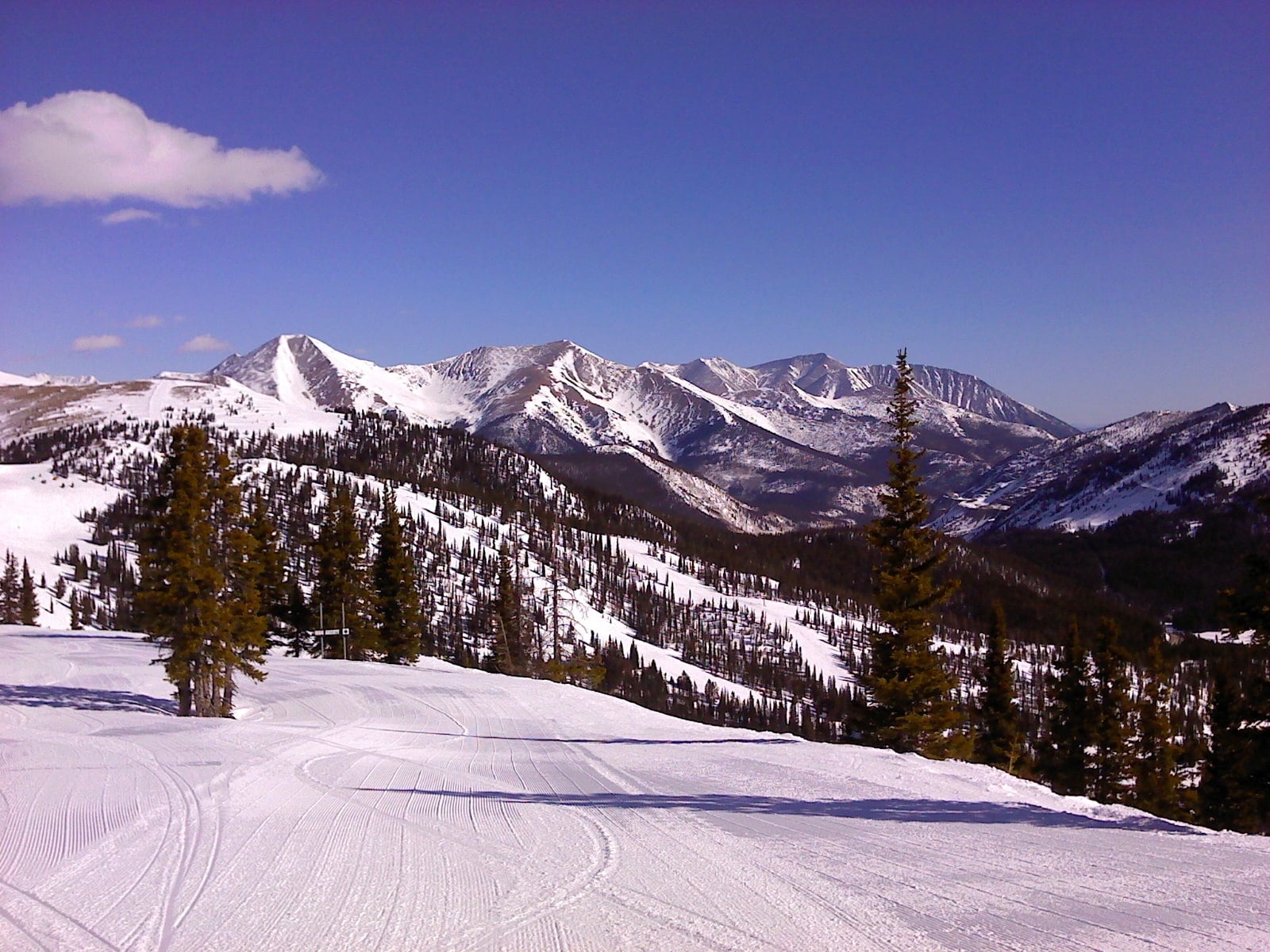 Monarch Mountain is a full-service ski resort located west of Salida. With a large number of runs for each skill level, skiers and snowboarders of all levels can enjoy a visit to Monarch Mountain. Beginners can rent equipment at the mountain, and private, public, and family lessons are available as well.
There is one overnight lodging option near Monarch Mountain, the Monarch Mountain Lodge. Other than that, there are several hotels in Salida. There are five restaurants and cafes located at the resort, so visitors always have access to warm food and good drinks after a day of skiing.
Adventure awaits in the Arkansas River Valley with these things to do in Salida.