Colorado has plenty to offer adventure seekers, outdoor enthusiasts, photographers, and yes even the art buff. While the state is known for its 300 days of sunshine, epic powder, and scenic mountains; it is also quickly becoming known for the role it plays in the art community.
Home to over 20 different creative districts and communities chock-full of galleries, art festivals, and local artists, Colorado offers a platform for those ready and willing to share their talents with the world.
Below we've gathered up a few of the best creative districts in Colorado art towns that we think are worth a visit.
Downtown Colorado Springs Creative District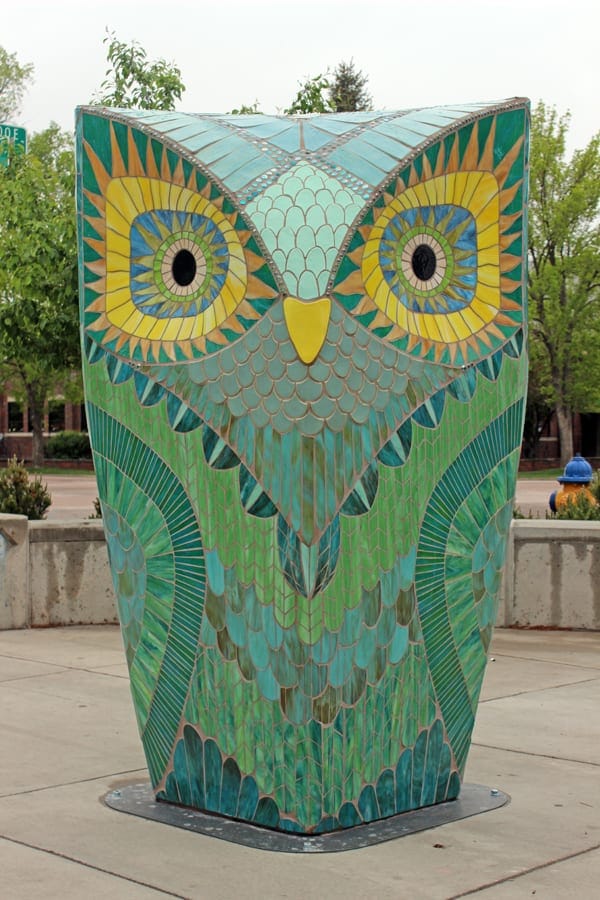 Earning an A+ for its notable creativity, the Downtown Colorado Springs Creative District offers world-class concert halls and museums, galleries and studios, over 50 permanent public art displays, and a full schedule of art events and festivals. The Springs is one of the top cities for a day spent sightseeing.
One of the focal points in the district is The Fine Arts Center. Located inside the University of Colorado COS, the center functions as a museum and an art school, as well as a theatre. Because of this, the Colorado Springs Fine Arts Center has been deemed to be one of the very few multidisciplinary arts institutions in the country. Not only that, but the arts center offers some of the most extensive collections of Latin, American Indian, and American art in the country.
Fort Collins Creative District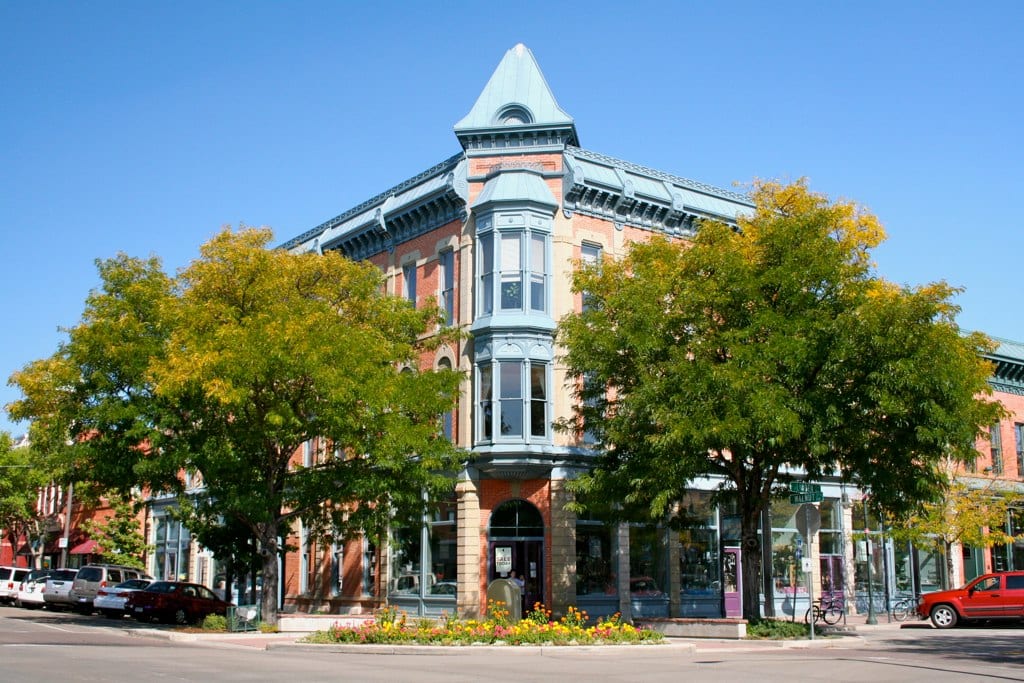 Ft. Collins has made a name for itself in the art community with over 20 galleries, museums, and specialized creative spaces that fill the city's historic downtown area. The district's creative spaces include the Community Creative Center, The Downtown Artery, Smokestack Pottery, Trimble Court Artisans, and The Music District.
The Music District, as its name suggests, is a haven for the musically inclined. The center offers various resources and tools to help budding musicians improve their craft by offering a taste of what it's like to be in the music industry. There are also a variety of live shows offered, that visitors can attend.
Breckenridge Arts District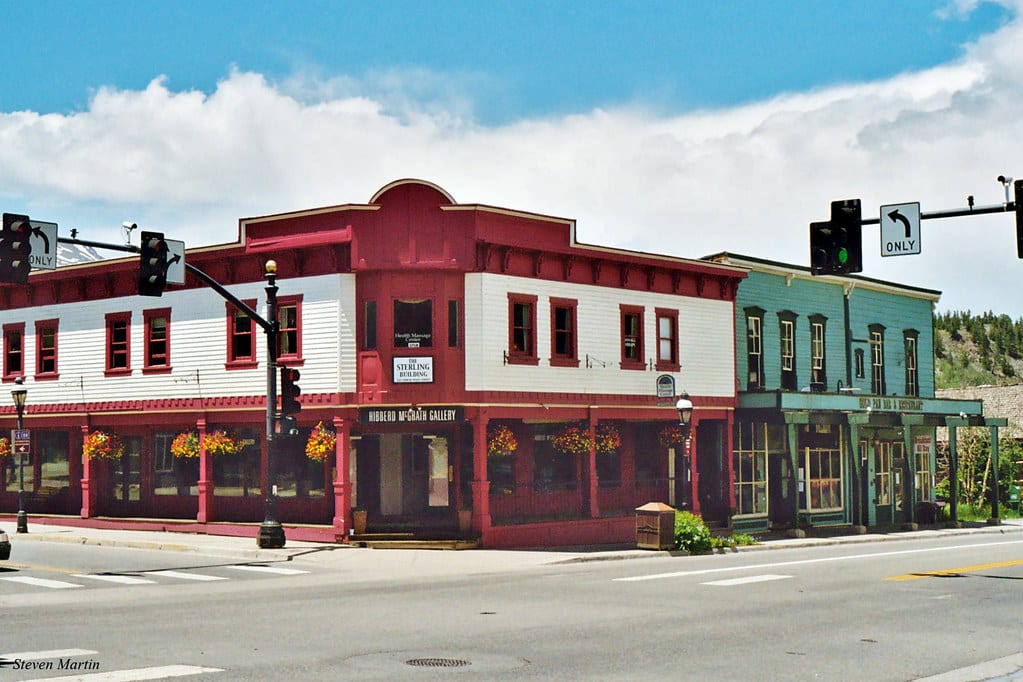 Breckenridge's picturesque downtown paints the picture for its vibrant arts district. Its one-acre campus is a collection of restored historic structures, studios, galleries, public art, performance spaces, plus cafes and restaurants. Adorned with sculpture gardens and a fanciful plaza, art is admired from almost any direction. The main attraction is the multi-family arts campus. A variety of workshops, tours, artists-in-residence, and exhibits are hosted here.
Breckenridge is also home to the annual Breckenridge Main Street Arts Festival where visitors are treated to a free family-friendly art show. With over one hundred works of art on display every year, each piece is carefully curated in their respective categories and artists are present to discuss their inspiration and work.
Art District on Santa Fe in Denver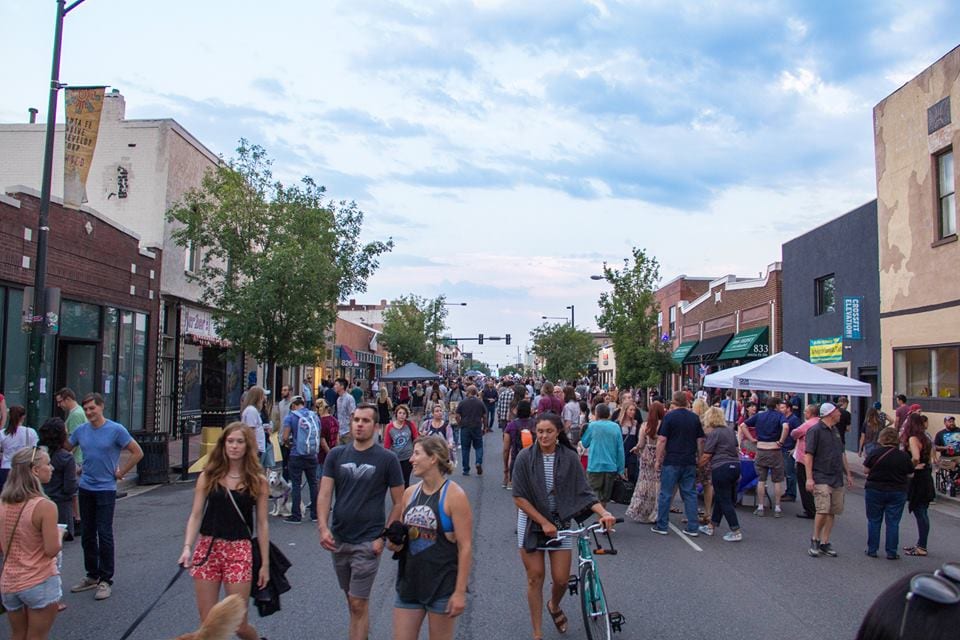 A community supported by art and culture, all at an accessible level, the Santa Fe Art District in Denver is one of the state's most notable synergy of artists. With over 70 galleries, studios, artist cooperatives, theaters, and museums, the Santa Fe arts district puts on quite a show. But the creativity doesn't stop there.
World-renowned international cuisine fills the air with creative dishes and spices – sure to spark those artistic senses. Putting the Denver art district on the map, the First Friday Art Walk has become a Denver institution and draws in thousands of local Denverites every first Friday of the month in the summer to soak up some art, food, and booze.
North Fork Valley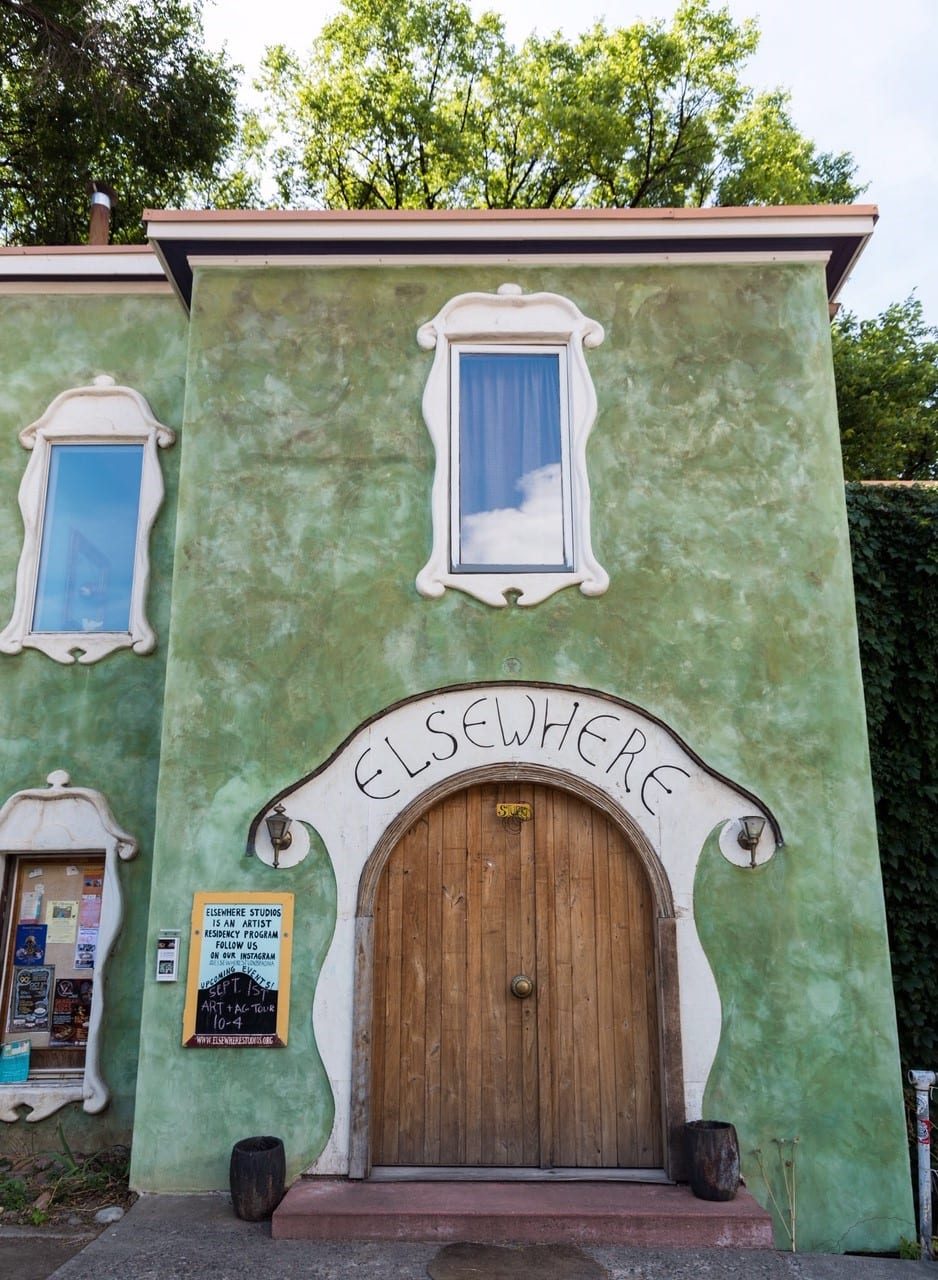 The towns of Paonia, Hotchkiss, and Crawford make up the North Fork Valley Creative District. These southwest Colorado towns have been acknowledged for their numerous galleries, studios, writers, photographers, musicians, and more. Coupled with their bountiful farms, orchards, and vineyards the food and art scene collide to create a community of artists, from the drawing board to the kitchen.
The North Fork Valley celebrates its harvest season and art community every fall with notable events such as the Mountain Harvest Festival and the Hard Cider Festival. Extend your trip and discover other ways to explore nearby by visiting Glenwood Springs in the fall or taking a drive through the aspen groves of Kenosha Pass.
Telluride Creative District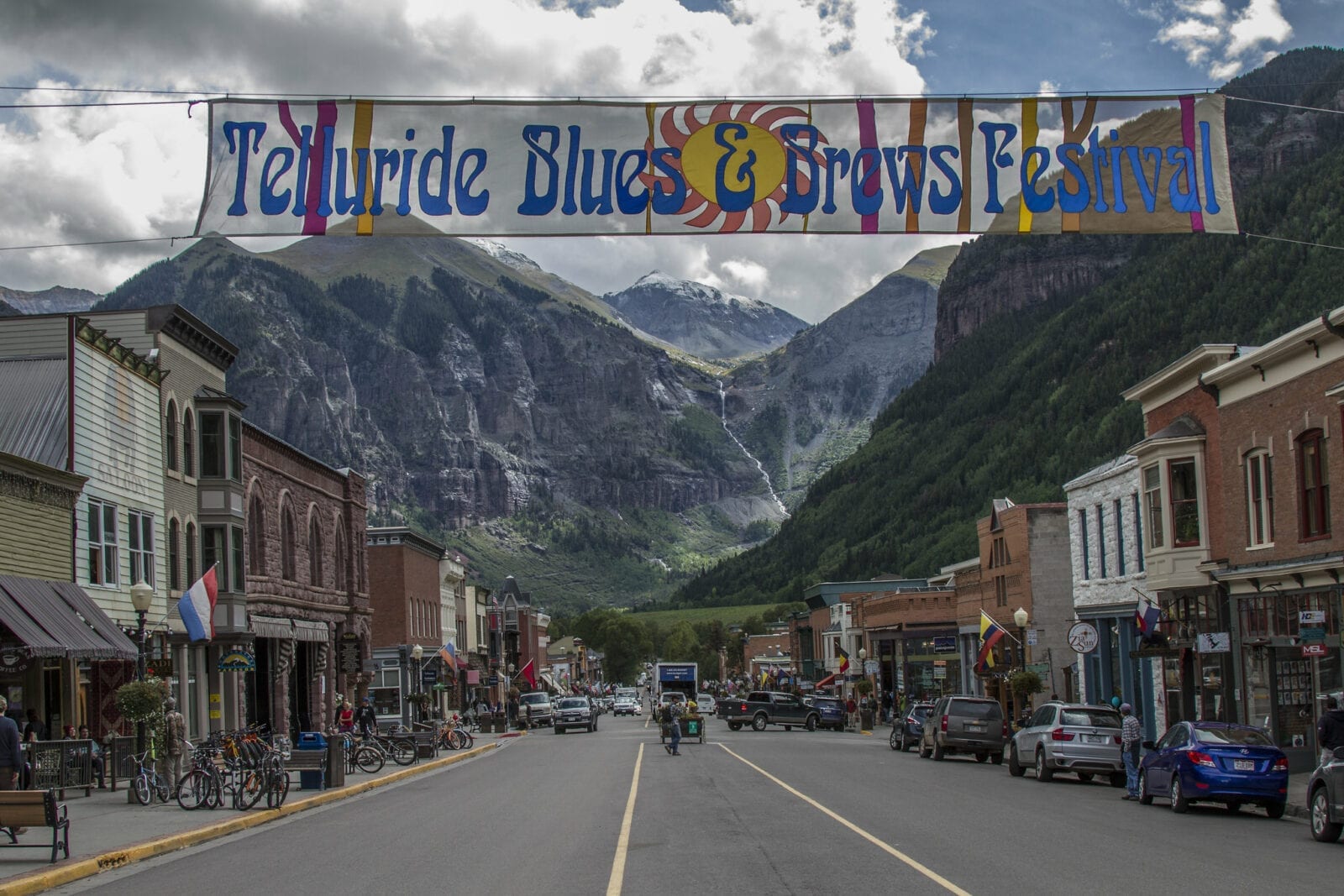 While the town of Telluride is "boxed-in" from its surrounding landscape, the creativity found in the creative district is most certainly not. Celebrating the uniqueness of their location, local artists and independently owned businesses offer a certain creative spirit that is unlike any other in Colorado. The downtown streets are a host to a myriad of musicians, photographers, painters, and many other creatives who call Telluride home.
Corazon de Trinidad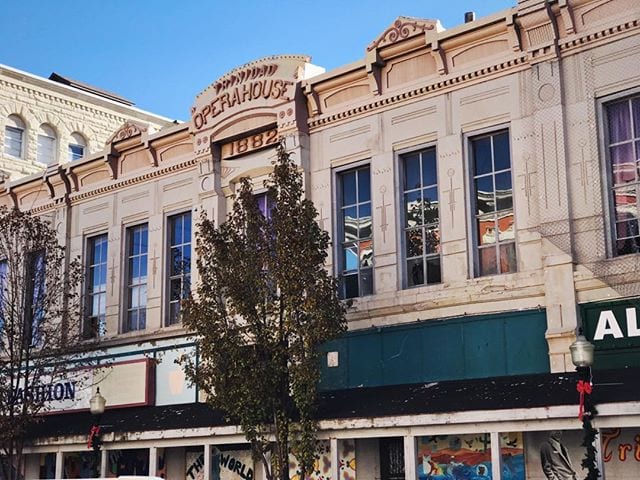 Located at the edge of southern Colorado, Trinidad is just under a 3-hour drive from Santa Fe. So, it's no wonder this small town has grown into one of the state's most imaginative art districts in Colorado. With its affordable living and stunning landscape, Trinidad has become a viable home base for creative careers. The heart of Trinidad, or rather Corazon de Trinidad, visitors will find galleries, studios, colorful street art to admire, and the Trinidad Opera House.
The town's latest initiative, A Space to Create, will offer affordable workspaces for local artists and creators, plus a 20,000 sq. ft. multi-use community space – only fueling the expansion of Trinidad's Creative District.
Salida Creative District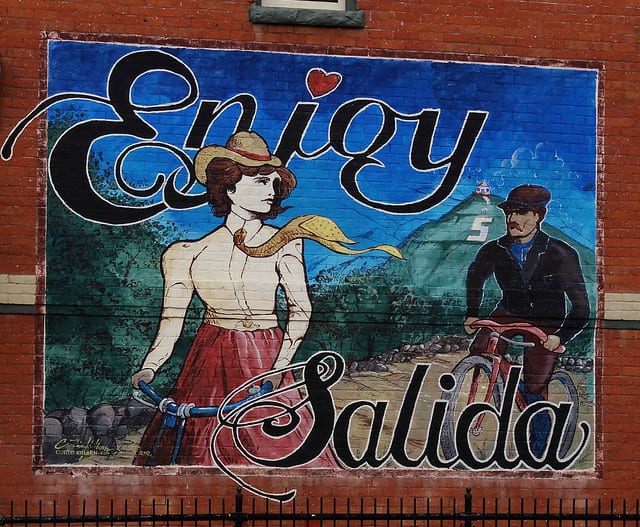 Spend one minute in the quaint streets of downtown Salida and you will see why it was not only named as "one of the best small towns in 2009," but why it is the main stop along the Colorado Creative Corridor. Jam-packed with studios, galleries, art murals, local restaurants, and breweries – it's no shock that Salida's Creative District draws in Colorado artists from around the state every year.
Coupled with its permanent collection of art galleries, the town also hosts annual art festivals every summer – Salida Art Walk, Salida Fiber Festival, and the Second Saturday Gallery Tours.
Colorado's Creative Districts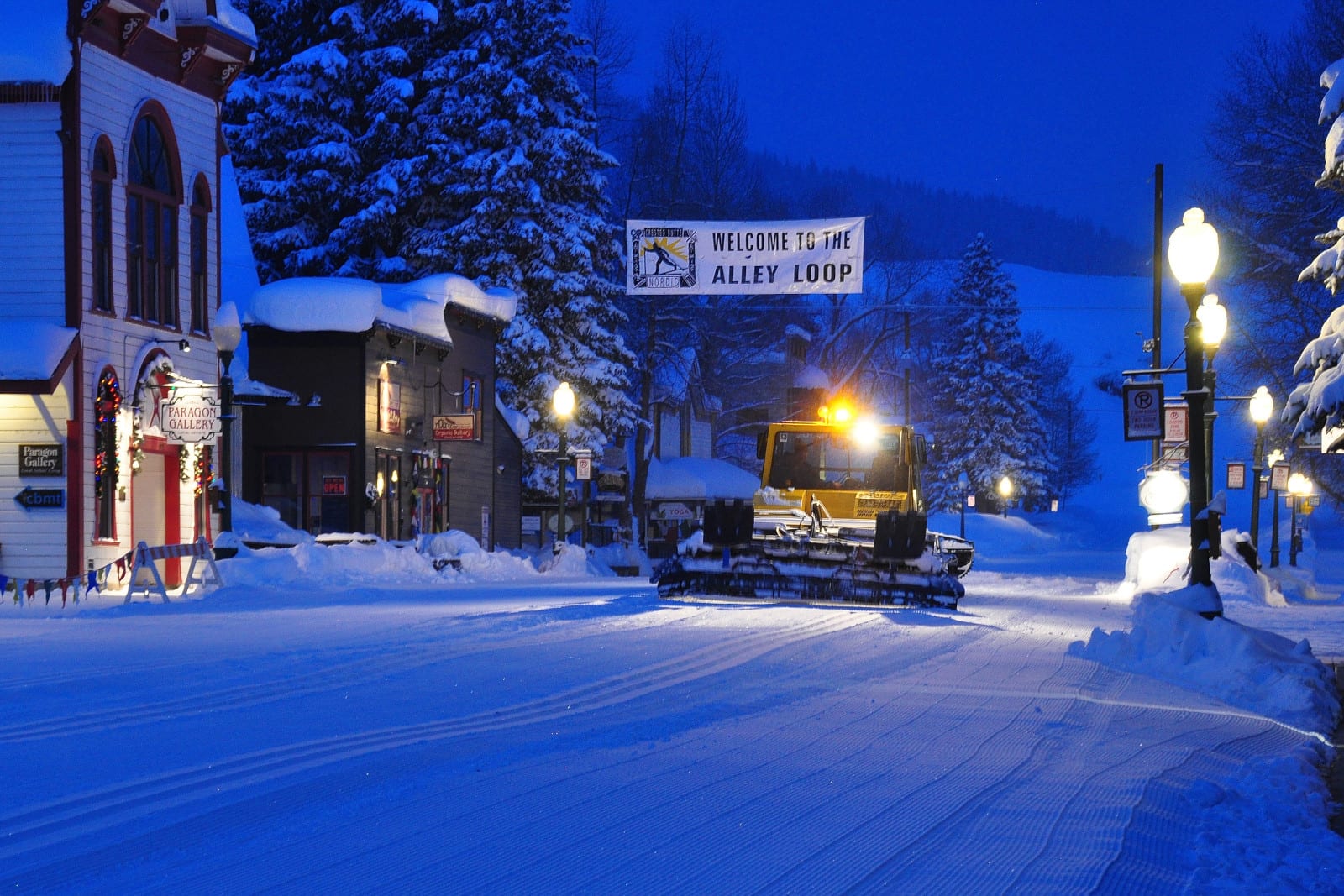 This list is by no means a complete compilation of all Colorado Creative Districts, but a few we find noteworthy and certainly worth a visit. Find below the complete list of Colorado's Creative Districts.
Longmont Creative District
Carbondale Creative District
Pueblo Creative Corridor
Downtown Grand Junction Creative District
Ridgway Creative District
Greeley Creative District
Downtown Longmont Creative District
40 West Arts District in Lakewood
Carbondale Creative District
Crested Butte Creative District
Golden Triangle in Denver
Mancos Creative District
Grand Lake Creative District
Steamboat Creative District
Manitou Springs Creative District
Westwood Creative District in DenverColorado's Top Creative Districts for the Arts