The Centennial State seems like a normal enough place to most people living in Colorado today, aside from its stunning natural beauty and fascinating historical legacy. But look a little closer and you'll soon discover that plenty of interesting and downright famous events have gone down between Colorado's borders.
From a headless Coloradan animal celebrity to a time when a small part of the state was widely known as "the richest square mile on Earth," we're celebrating some famous events in Colorado's history. Let's learn a little about what Colorado is known for.
Interesting Historical Events that Happened in Colorado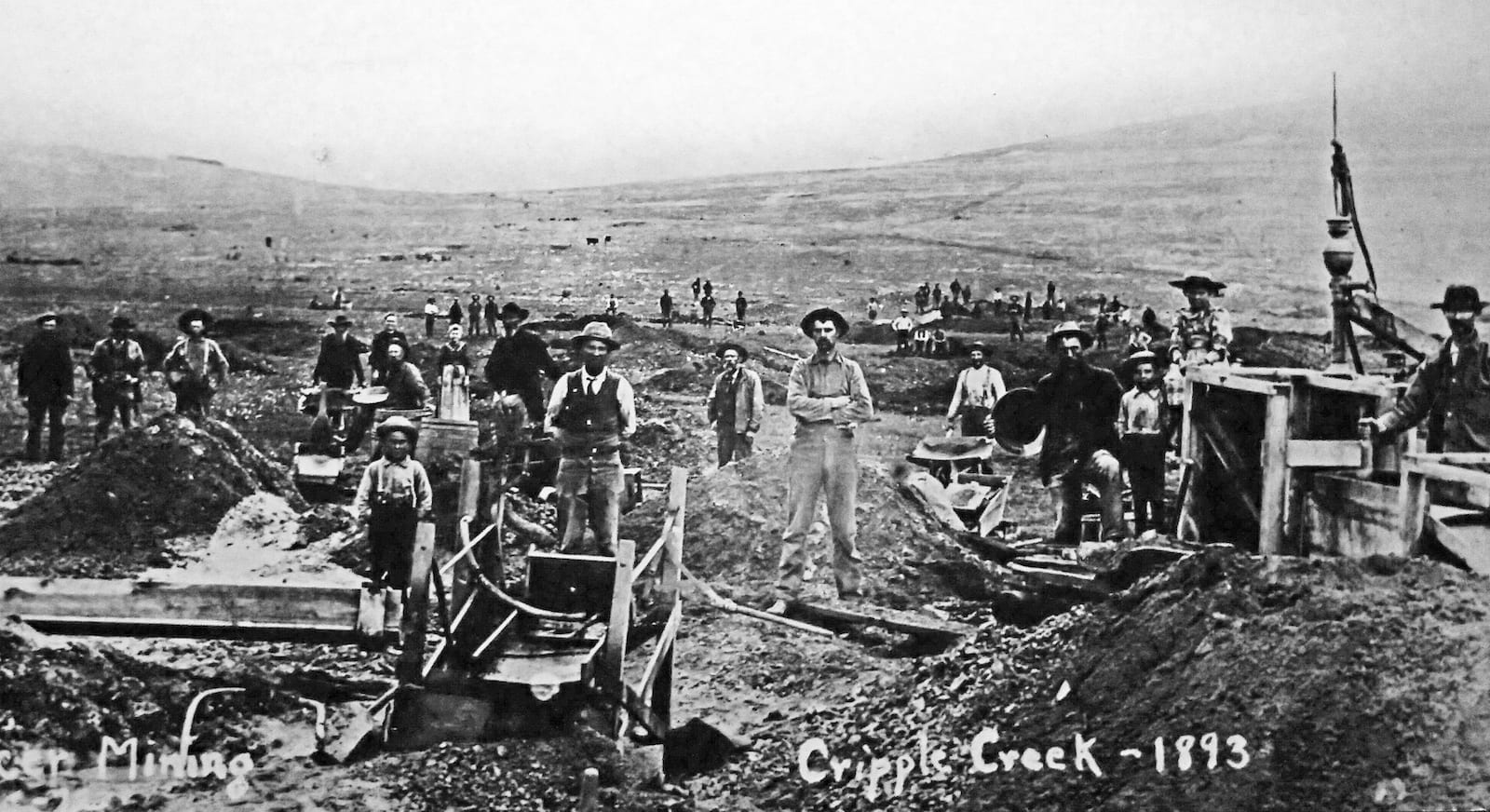 There are plenty of interesting, historical events packed into Colorado's relatively short time as a territory and state in the union. The Pikes Peak Gold Rush kicked off the big modern migration into Colorado in July of 1858. The bulk of people would follow the next year, dubbing them the "59ers" as opposed to California's "49ers", ten years prior.
The rush lasted until 1861 when Colorado organized into an incorporated territory. It was previously part of Kansas Territory. It became part of the Union states on August 1st, 1876. This dubbed it the "Centennial State" because it happened 100 years after the 1776 Declaration of Independence. Another migration boom dubbed the "Green Rush" happened after Colorado legalized recreational marijuana in January 2014.
Here are some bizarre famous Colorado history events, in no particular order:
Nederland's very real frozen dead guy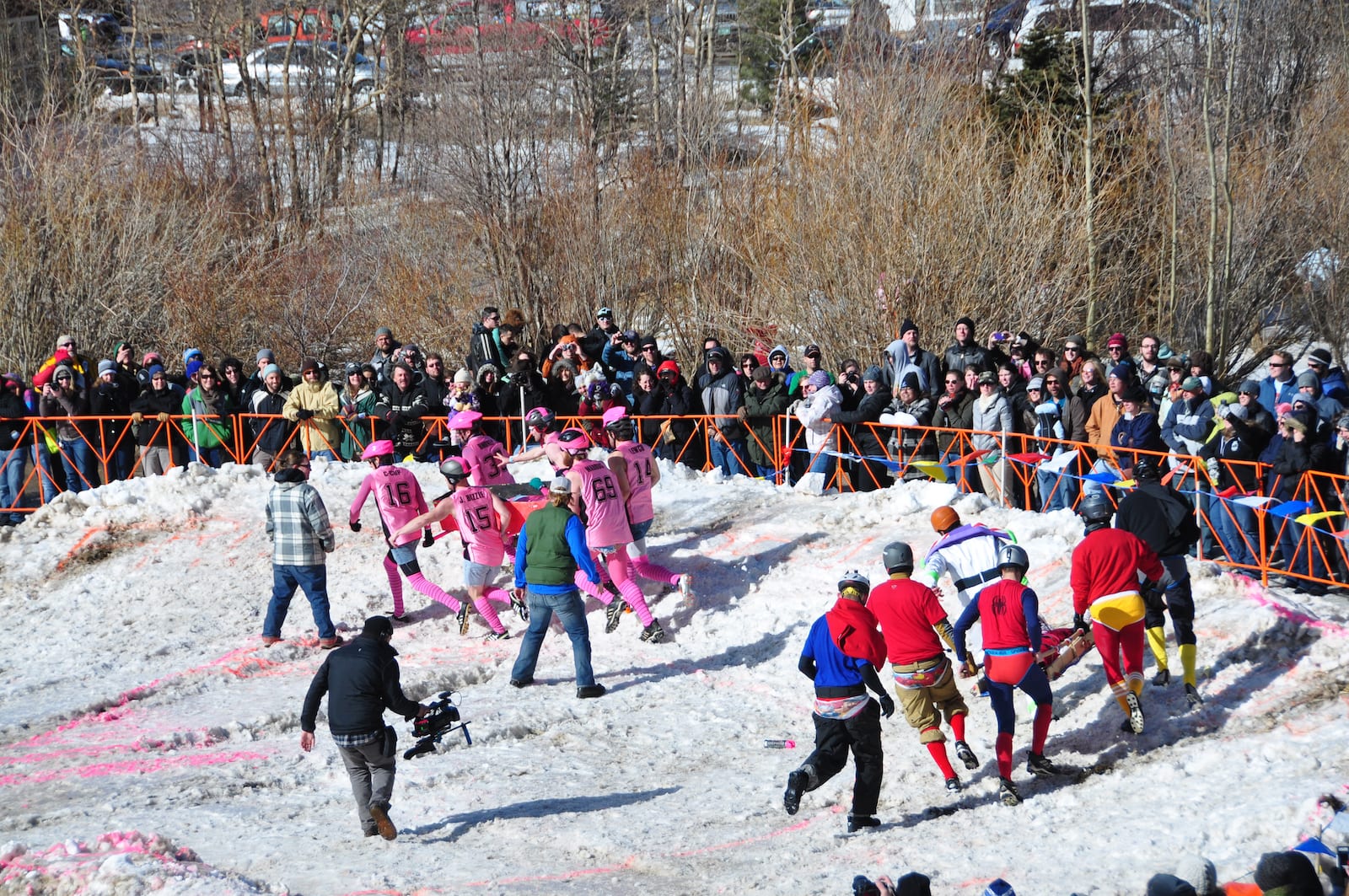 Every March, throngs of visitors head up to the small mountain town of Nederland to drink copious amounts of alcohol, listen to live music, and race coffins to celebrate the local legacy of the town's 100% real "frozen dead guy."
Grandpa Bredo Morstoel died in Norway back in 1989 and was packed in dry ice instead of buried. All in the hopes that cryonic suspension would keep his body intact long enough until the technology was advanced enough to one day resurrect him.
His body was shipped off to a cryonics facility in California and then transported to Colorado four years later where it was placed under the care of Morstoel's daughter and grandson. Without the resources to preserve the body under better conditions, it was stored in a modest shed under cold water for four years.
An expired visa eventually forced Morstoel's grandson to return to Norway, and his daughter was evicted from her Nederland home soon after for not having plumbing and electricity in her residence. Worried her father would thaw without her constant care and a stable place for storage, she spoke to a reporter who later brought up the issue to Nederland's City Council.
Miraculously, the council passed Section 7-34 of the municipal code, which allowed the body to remain frozen and in place. The situation brought international fame to Nederland's "frozen dead guy," and an annual days-long party was later founded in his honor. Today, a team packs the body with 1,600 pounds of dry ice each month to keep the body frozen.
When Hunter S. Thompson ran for sheriff of Pitkin County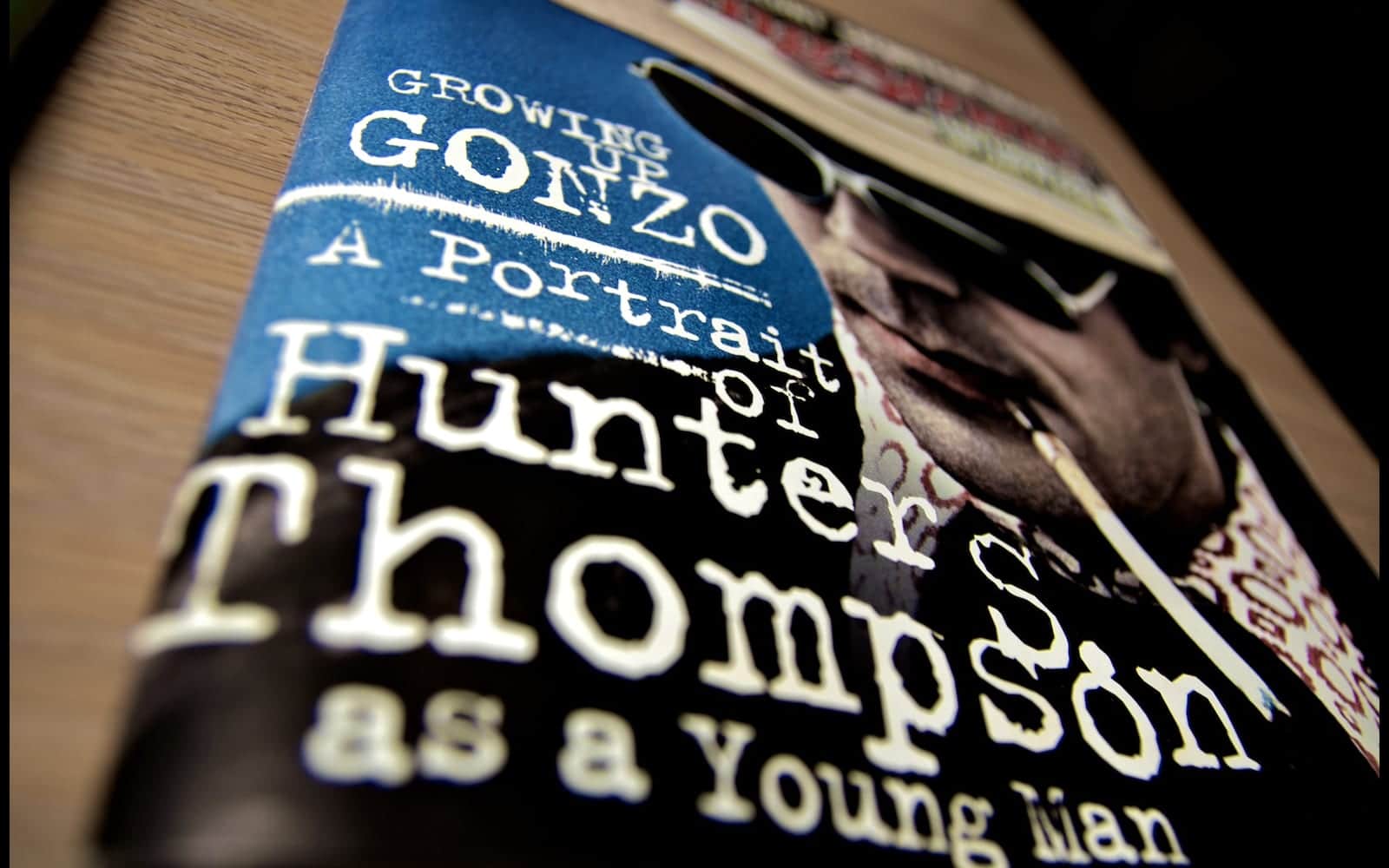 Home to the upscale mountain town of Aspen and frequented by many, many wealthy people hailing from around the world, Pitkin County isn't a place you might associate with Hunter S. Thompson. But the famous author and founder of gonzo journalism ran to be the county's sheriff in 1970 and actually came close to winning. Thompson's drug-fueled, anti-authoritarian persona made him an unlikely candidate for sheriff, which is safe to assume exactly why he did it.
Thompson moved to Woody Creek, Colorado, a small community of writers, poets, and artists north of Aspen, in 1967. Two years later, he began his foray into Pitkin County politics by publicly backing a 29-year-old lawyer's candidacy for mayor of Aspen. Joe Edwards had become something of a local folk hero in Woody Creek after he passionately defended a group of hippies who were arrested for vagrancy.
When Thompson began to realize that Edwards might actually win––he eventually lost by only six votes––, he decided to become a candidate for public office.
With a campaign symbol portraying a fist clutching a peyote button, Thompson's campaign platform included changing Aspen's name to "Fat City," and upending city streets with jackhammers to make way for a massive parking lot. He also unsurprisingly advocated for looser drug regulations, an action that would later be seen as prescient.
Recreational marijuana was legalized in Colorado in 2014 (CO Amendment 64 passed in November 2012). In the end, Thompson lost to incumbent Republican Carrol D. Whitmire, but not by much. Whitmire received 204 votes, and Thompson received 173. Today, most Aspen residents and international tourists who visit the posh ski destination don't realize that the area might've become a behemoth parking lot if Thompson had won and gotten his way.
Two guys in Colorado Springs played a 100-hour game of pool in 2013
Drinking beer and playing a game of pool sounds like a fun way to spend an evening for lots of people, but most wouldn't care to play for four days straight. Yet, for some unknown reason, two men did exactly that in 2013. The extremely long game went down at Corner Pocket West, a now defunct pool hall that was in Colorado Springs.
It all began with an event sponsored by the North American Pool Shooters Association where teams faced off to beat the previous world record of 74 hours and 50 minutes set by two men in the UK in 2011. Four teams of two players were narrowed down to a single very committed duo after 100 hours, smashing the 2011 record by more than 25 hours.
Aside from strange, unenviable bragging rights, the winning team raised money for charity from their epic game. But, in what has to be an unbelievably frustrating turn of events for the Colorado Springs pool players, their 2013 100-hour record was beaten by a mere five hours in 2017 by two men from the UK who prepared for their marathon game by seeking advice for how to deal with sleep deprivation from a local hospital.
Though Colorado lost this Guinness World Record, it still holds many ridiculous others.
The first world's first Stegosaurus fossil was found in Morrison in 1877
Today, most of the world associates the town of Morrison with Red Rocks Amphitheatre, but there was a time when the small mountain community was widely known as a hotbed for dinosaur fossils. Many fossils have been unearthed in Morrison over the decades, but the town's most famous discovery happened in 1877, less than a year after Colorado achieved statehood.
When professor and geologist Arthur Lakes began discovering large dinosaur bones along the Dakota Hogback, he asked dinosaur specialist Othniel Marsh to hire him to search for more.
Marsh directed Lakes' search for the next two years, which resulted in the world's first glimpses at Stegosaurus and Apatosaurus (AKA Brontosaurus) fossils. When Lakes wrapped up his work, the digging site was abandoned for 123 years until experts took up the search again in 2002. Today, we know the area as Dinosaur Ridge, which is a National Landmark and a fascinating place to visit for anyone with a love of natural history.
Boulder's exquisitely precise atomic clock
When we look at our watches, smartphones, and digital microwave displays to see what time it is, most of us never think about the specifics surrounding how time is kept and whether what we're seeing is accurate or not. But if you're the rare type of person obsessed with time and the remarkable technology ensuring its accuracy, the U.S. Department of Commerce's National Institute of Standards and Technology is a place you may want to consider working.
In 2014, NIST developed a remarkably sophisticated clock that keeps time by measuring the vibrations within atoms.
Unaffectionately named NIST-F2, the atomic clock serves as the definitive timekeeper for a civilian time in the U.S. and determines the exact length of a second by producing and measuring a constant stream of cesium atoms. According to the chief of NIST's Time and Frequency Division Thomas O'Brian, the clock has an accuracy equivalent to about one second in 300 million years.
The practical uses for such an absurdly accurate clock range from conducting sophisticated physics experiments to building GPS systems used in planes, making Boulder's atomic clock one of Colorado's most remarkable technological achievements.
Mike the Headless Chicken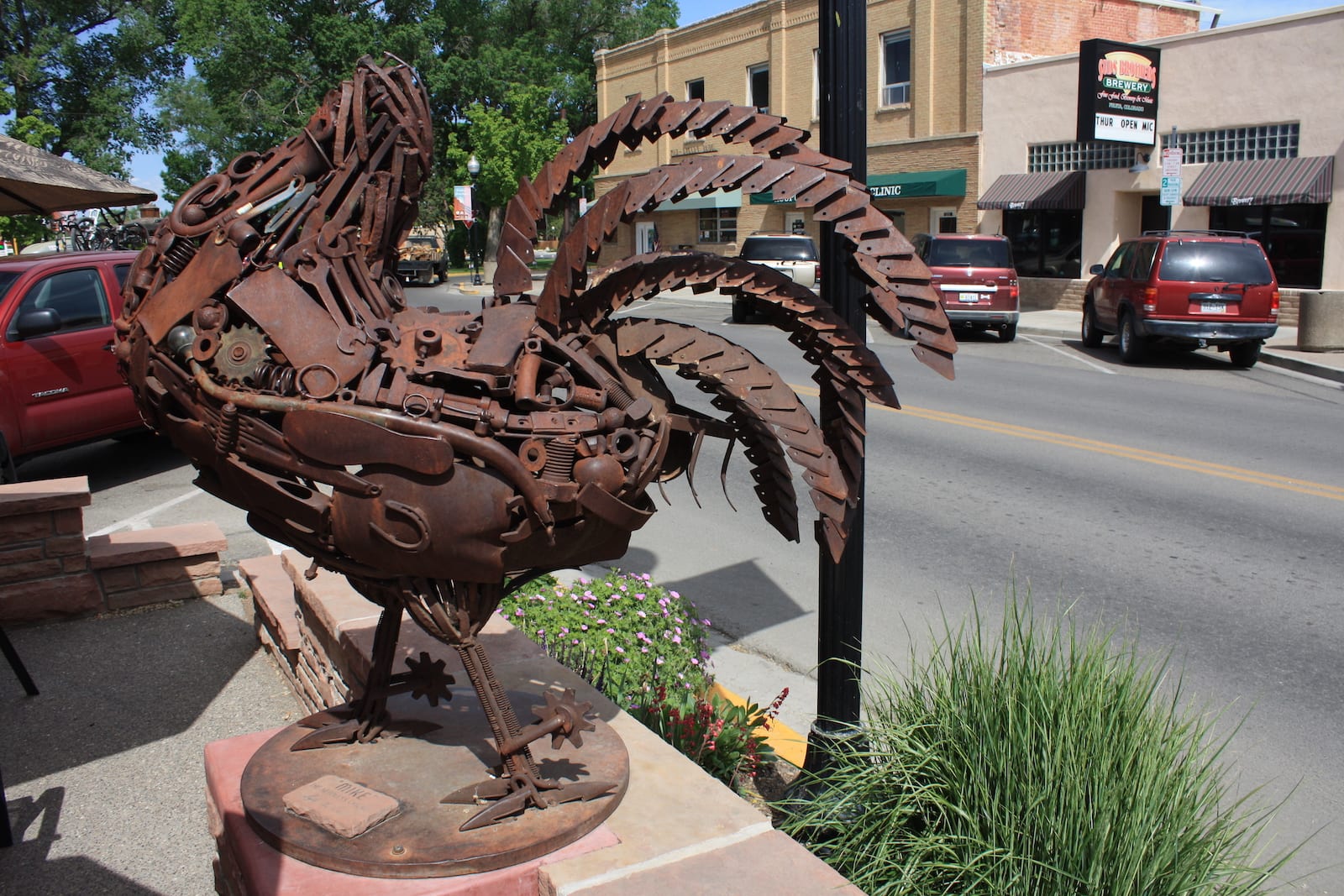 If you're a fan of odd Colorado history, you probably are already familiar with Mike the Headless Chicken. But if you're a normal person interested in Colorado's more conventional side of history, then you're in for a strange, unforgettable tale.
Every spring, the town of Fruita hosts Mike The Headless Chicken Fest, a festival with activities like a 5k run, disc golf tournament, peep eating contest, live music, and food booths all held in honor of a charming headless chicken named Mike.
Alongside Nederland's Frozen Dead Guy Days and Manitou Springs' Emma Crawford Coffin Races and Festival, Colorado has a knack for transforming macabre occurrences into bizarre and beloved celebrations.
Mike's legacy began on September 10th, 1945 when a Fruita farmer was tasked with preparing a bird for that night's dinner by his wife. In an effort to deliver a part of the bird to please his mother-in-law, the farmer's ax struck Mike in a way that left a "generous neck bone."
Miraculously, without a head, Mike immediately brushed off the attack and resumed his chicken duties, which included preening his feathers and trying to peck for food. It's safe to assume that the farmer was creeped out, amused, and possibly feeling a bit guilty the next morning when he found Mike sleeping with his head under his wing.
To keep his strange barnyard miracle alive, the farmer began giving mike grain and water through an eye dropper. A week later, he packed up the headless chicken and took him to get checked out by scientists at the University of Utah in Salt Lake City.
They determined that the farmer's blade narrowly missed Mike's jugular vein and most of his brain stem. Mike ended up living another 18 months and became a bona fide American celebrity in his short life with his own national tour and features in Life and Time magazines.
Dinger's real life fossil inspiration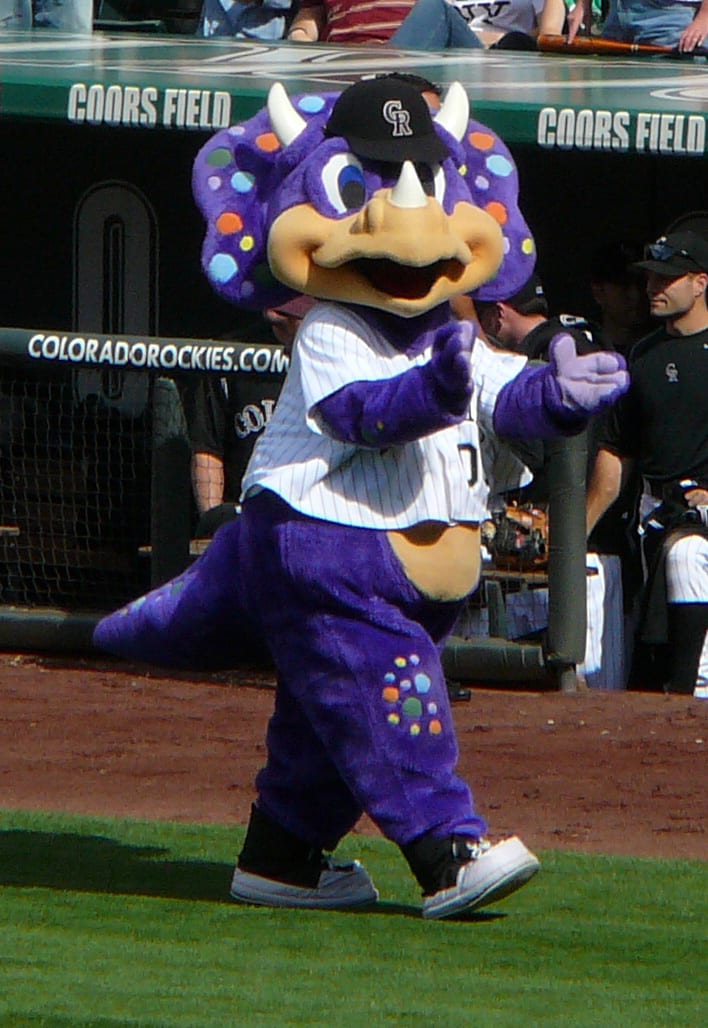 Dinger, the inoffensive, Barney-esque prehistoric mascot of the Colorado Rockies might not look like the sort of chap who'd have an interesting origin story, but as it turns out, he sort of does. During the construction of Coors Field in 1994, the Rockies announced that dinosaur fossils and an "egg" were unearthed at the site.
Yes, when Dinger "hatched" out of the egg and received mixed reactions from Colorado residents, it all felt like a hackneyed letdown, but it is interesting that real fossils were found at the site. This story has morphed into almost urban legend status, but according to a 2019 CPR feature, the Rockies' marketing team's much-publicized spin on the events is rooted in truth.
Sadly, Dinger's legacy isn't holding up as well as the ancient dinosaur fossils that inspired his creation. In 2007, retired Denver Post columnist Dick Kreck had this to say about the purple Rocky Mountain triceratops mascot: "A guy in a chicken suit is funny; a guy dressed as a purple hairball is not. A fan behind me commented the other night that Dinger walks like an 18-month-old with a load in its pants."
Denver shocked the world by turning down the Olympics in 1972
For most cities, hosting the Olympics is seen as a legacy-making honor and a coveted chance to enter the world stage. If you need convincing, consider the fact that Chicago shelled out $50 million to bid for the 2016 Summer Games and got then President Obama to publicly pitch the city and still lost to Rio de Janeiro, Brazil.
This makes Denver's decision to reject having the 1976 Winter Games held in their city a bewildering choice that still impacts Colorado's capital city today.
After 20 years of effort, when Denver was chosen over Sion, Switzerland, Tampere, Finland, and Vancouver, Canada to host the 1976 Winter Games in 1970, Colorado's politicians celebrated, but the state's residents began to worry about skyrocketing taxes and the impacts the games would have on the environment.
By 1972, a powerful public opposition had formed, which was headed by a young politician named Dick Lamm. In the end, Denver lost the chance to host the Olympics when voters overwhelmingly refused to authorize a $5 million bond to help finance the event. This last-minute decision put the International Olympic Committee in quite a bind, and they were forced to relocate the Winter Games to Innsbruck, Austria.
The Denver drama surrounding 1976's Winter Games put the Mile High City on a short list of other international cities that rejected the Olympics and dashed Colorado's hopes of ever getting the chance to host the Games again in the process according to some. Denver bid for 2018's Winter Olympics and was predictably and understandably turned down.
When a small Colorado mountain community was called the "richest square mile on Earth"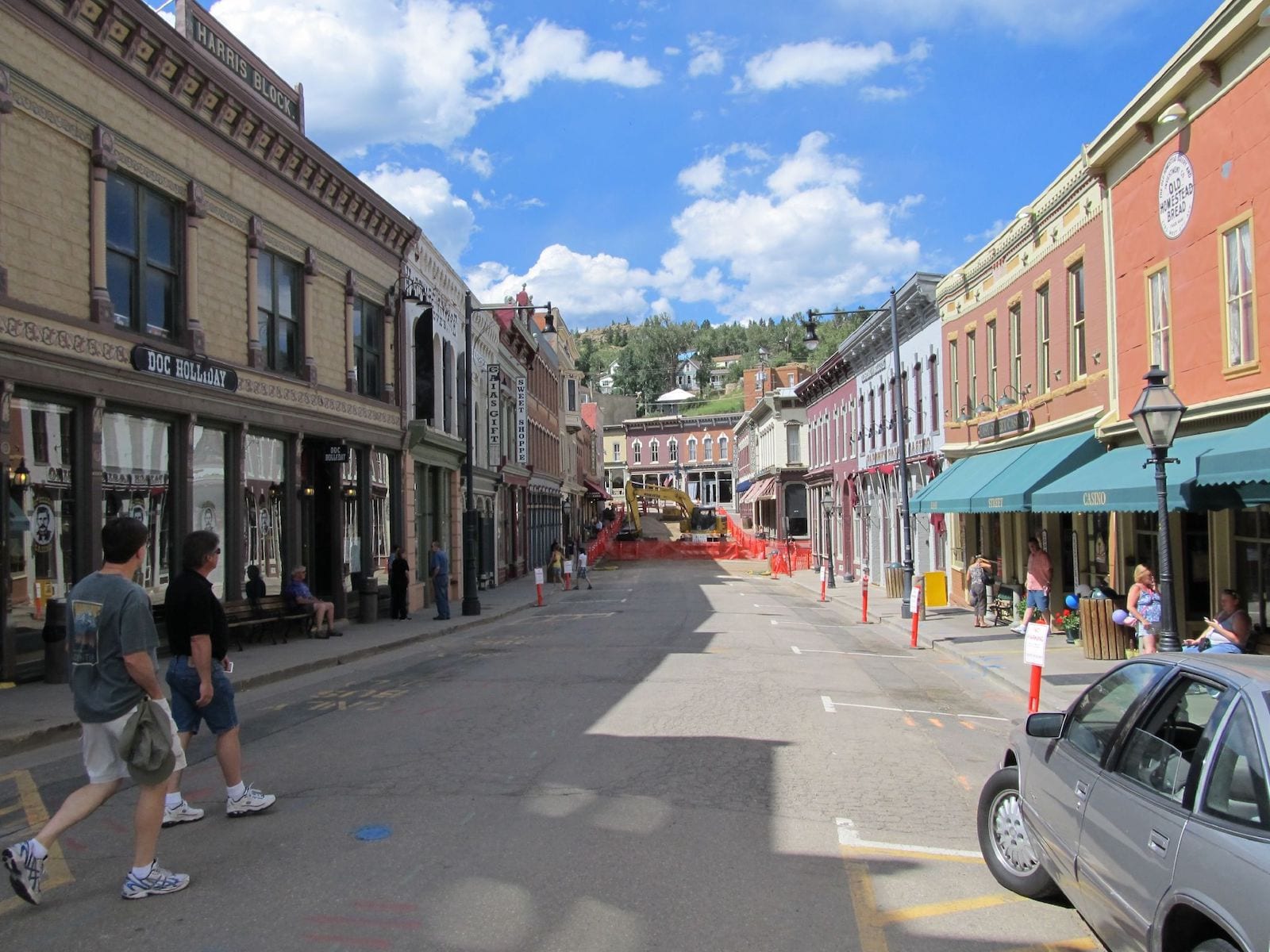 Today, Central City and Black Hawk are places where people usually walk away with less money than they arrived with, but there was a time in Colorado's history when the small mountain community was known the world over for its wealth-endowing potential. In 1859, a prospector by the name of John Gregory set out to find the source of gold dust that had been spotted in Clear Creek.
After months of searching, he struck gold in the gulch between Central City and Black Hawk and set off an internationally famous mining craze in the process.
The area was soon called the "richest square mile on Earth," and the local population exploded from 900 to over 10,000 fortune-seekers in a year. Local business boomed to serve the swell of miners, and, true to its reputation, the area ultimately produced a reported $83,364,157 of gold output.
There's not much gold in the Central City/Black Hawk area today, but it's a fascinating place to take in Colorado's mining history and part ways with your money.
Colorado Governor Ralph L. Carr loses his political career defending Japanese American citizens in 1942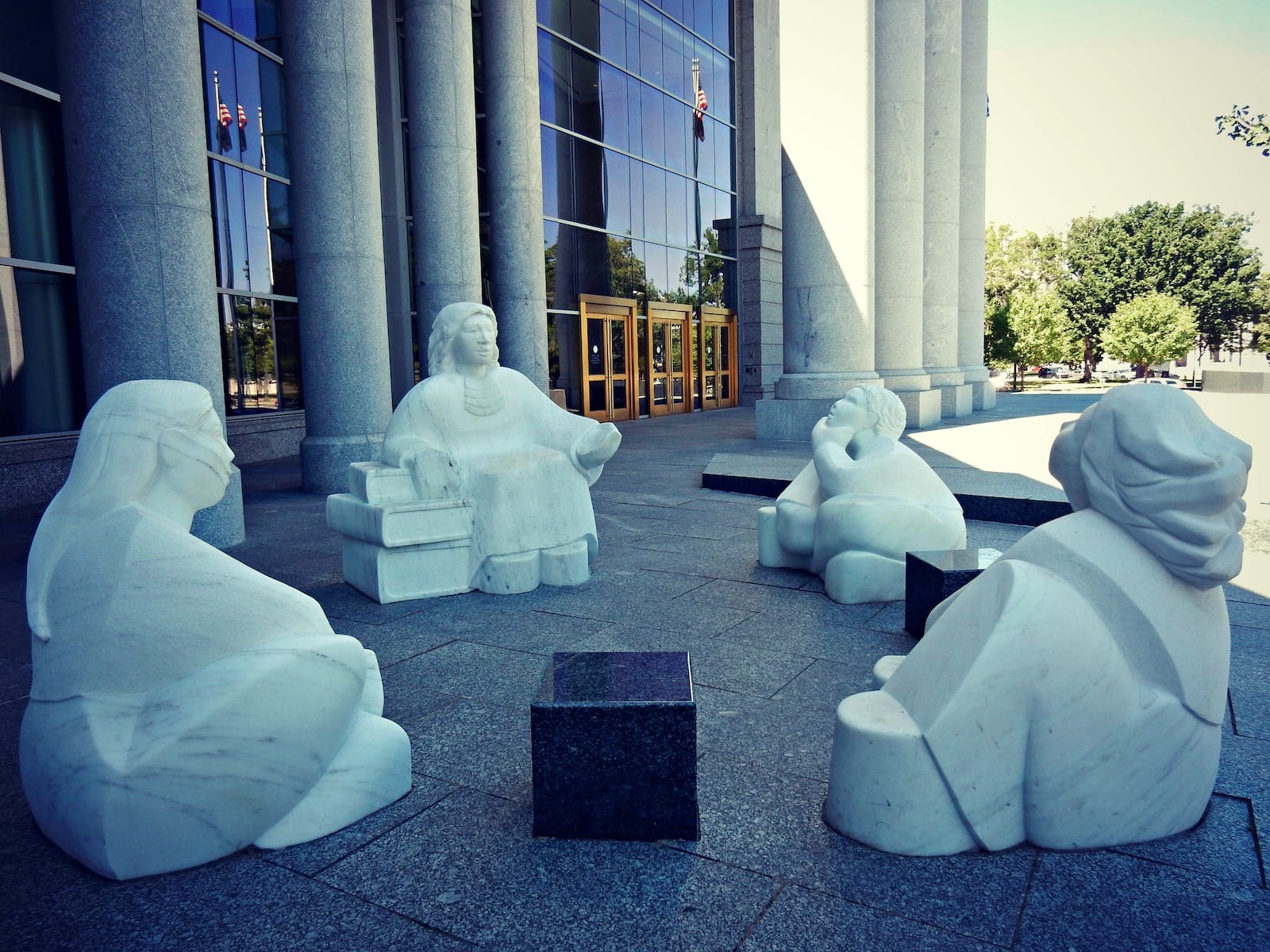 In a small plaza on the northeast side of 19th Street and Larimer Street in Denver, a modest bust of former Colorado governor Ralph L. Carr stands with a message detailing his unwavering support of Japanese Americans during the period of their internment from 1942 to 1946. Carr was the only elected American official to publicly denounce the internment of American citizens.
"An American citizen of Japanese descent has the same rights as any other citizen. If you harm them, you must first harm me," Carr said in a speech to a large, angry audience of worried Colorado farmers.
Carr, who ran for a senate seat in 1942, narrowly lost his election, and most credit the demise of his career to his outspoken defense of Japanese American citizens. He tragically died after a long battle with diabetes in 1950 and long before he received credit for his actions. The Denver Post named Carr its "Person of the Century" in 1999, and Denver's Judicial Complex and a portion of Highway 285 are now named after the former governor.
Did a happy Colorado cheese accident result in the world's first cheeseburger?
As you'd probably guess, many restaurants across the US claim they were the first to throw cheese on a beef patty and call it a cheeseburger. Digging deep into this debate probably isn't worth your time, but what we know for sure is that Louis Ballast of Denver's Humpty Dumpty Drive-In trademarked the "cheeseburger" in 1935.
Today, little trace of the Humpty Dumpty's cheeseburger legacy remains aside from online mentions such as this one and a small granite memorial in a Key Bank parking lot on Spear Boulevard near Firth Court.
Multiple restaurants claim they invented the cheeseburger years before Ballast did, and his lazy origin story brings doubt to his claim for cheeseburger glory. According to Ballast, the iconic food staple was created by accident when he "accidentally spilled" some cheddar cheese onto one of his sizzling burger patties.
Did Ballast really create the world's first cheeseburger? A tiny portion of Key Bank's parking lot might be devoted to his purported accidental creation, but he almost certainly wasn't the first.
The unfortunate and enduring legend of Balloon Boy
You're most likely already familiar with 2009's Balloon Boy saga, but do you really appreciate how insanely bizarre this story is? It all started when a frantic family called 911 and said their aptly named 6-year-old son Falcon had accidentally crawled up into their homemade helium balloon shortly before taking off. During its 90-minute flight, authorities said the balloon, which resembled a flying saucer, reached heights of over 7,000 feet.
National Guard helicopters pursued the balloon by air while local Colorado police chased after it by car. The balloon landed near Denver International Airport without the boy inside, and many feared that he had fallen out of the craft during the flight. D.I.A. was briefly shut down, and the world collectively breathed a sigh of relief after Falcon was later found hiding in the attic of his home.
Many immediately suspected a hoax, and the family's interview with CNN's Wolf Blitzer didn't help things. When Falcon was asked why he hid in the attic, he looked at his father Richard Heene, and said "You guys said that, um, we did this for the show."
A few days later, Larimer County Sheriff Jim Alderden publicly concluded that the saga was a hoax planned by Richard and his wife Mayumi, who were apparently hoping to land a reality show after the ordeal. The Heenes pleaded guilty to various charges and ended up serving jail time and paying $36,000 in restitution.
But here's the thing. According to an article in the New York Post, Balloon Boy's rescue operation was estimated to cost upwards of $2 million. Ten years later, the Heenes are on a mission to clear their name. Mayumi Heene now claims she was pressured to plead guilty and did so "out of fear," and Richard Heene insists that the incident wasn't a hoax.
However, it's clear watching the family ten years later that fame and attention are still major priorities for Richard Heene, who wore a tank top with a message urging people to Google his name in a recent news interview. Was it all a hoax?
Decide for yourself, but if you need evidence that it's not likely the Heene parents have learned from this costly, strange saga, check out their sons' band Heene Boyz. Their song "Balloon Boy No Hoax" doesn't appear to be organic and meaningful art the boys came up with on their own, but instead a shameless ploy from the Heenes to further capitalize on the event and exploit their children in the process.
When Colorado had three different governors on the same day

There's no doubt that America's political climate is more heated and tumultuous than usual today, but things got bizarre and downright ugly in Colorado politics in 1904. That year's gubernatorial election between Democrat Alva Adams and incumbent Republican James H. Peabody saw rampant corruption on both sides, with widespread allegations of voter fraud.
Adams was declared the winner until Peabody learned about instances of voter fraud on behalf of his opponent and contested the election. An investigation was launched, which found that both Adams and Peabody had engaged in fraud.
Adams took office for three months but was replaced by Peabody on March 16th, 1905 under the condition that he'd have 24 hours to resign. Republican Lt. Gov. Jesse F. McDonald was sworn in that same day, resulting in the state having three governors at the same time for the period of a single day. McDonald went on to serve only one term as governor, and neither Adams nor Peabody ever served as governor again.
A desperate employee went to absurd lengths to get out of working his shift at a Sheridan Boulevard Blockbuster in 2003
Almost everyone has worked at a terrible job at some point in their lives, and most people cope by calling in sick every once in a while and making plans to obtain better employment. But in 2003, former Blockbuster employee Aaron Siebers loathed his job at the bygone video rental chain so much that he stabbed himself to get out of work.
On the night of November 2, 2003, Siebers called 911 and reported that "three skinheads or Hispanic males dressed in black" stabbed and attempted to rob him.
After officials checked out surveillance footage and saw nothing of the sort, Siebers was interviewed by police and admitted that he purposefully stabbed himself to get out of his shift at Blockbuster. Blockbuster is now long gone, but the story of Seibers' self-inflicted stabbing lives on in weird Colorado history and continues to resonate with anyone who has ever truly hated their job.
Breck's "Big Snow Winter" of 1989
"Big Snow Winter" might be an uncreative way to describe a weather phenomenon, but the ski town of Breckenridge really did get clobbered in the winter of 1989. It snowed for 79 days that winter, and by the time it was all over, the town had to dig themselves out of 2o feet of snow in some places.
Bonus Breck fact – The beloved comedy movie Dumb and Dumber is partially set in the town of Aspen but was actually filmed in Breckenridge, among a few other Colorado locations, such as the Stanley Hotel. Look for the moped scene when they are scooting into town for the first time…that's downtown Breck.
Those are some of the famous, fascinating events in Colorado's modern history. Explore more of the Centennial State's history.