Central City is a casino town with loads of Old West history. It's a former gold mining camp where visitors still come to cash in. The historic downtown section is remarkably well kept. The best route into town is the Central City Parkway, a scenic drive high atop a mountain pass.
Black Hawk is situated just one mile from town and has the bigger of the casinos. Central City moves at a slower pace than neighbor Black Hawk, making it more relaxed for a stroll around town.
Start your night off with a beer at Dostal Alley Saloon, the only microbrewery in town. They also serve up slots, video poker and pizza.
Main Attractions
Casinos – Visitors have long been gambling in the buildings of Central City. Popular casinos include Century, Fortune Valley, and Johnny Z's.
Central City Opera – Home to one of the longest continually operating theater companies in the state, Central City Opera.
Recreation
Camping:
Hiking:
The best treks are right through the historic streets of Central City and in nearby Golden Gate Canyon.
Accommodations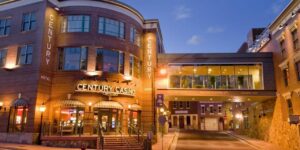 Top 6 Cool Hotels in Central City – Get to know the town they used to call the "Richest Square Mile on Earth!" Central City has plenty of unique hotels and vacation rentals to stay in while exploring this adventurous region. Central City was another popular gold mine…
Hotels:
Special Events
Jun – Stills in the Hills – Historic Main Street is filled with live music, local food and unlimited liquor tastings for a fee.
Jul-Aug – Central City Opera Festival – Can't miss event featuring several amazing opera stage productions. Held at the Central City Opera House, each year brings something special and additional events for the whole family.
Activities near Central City
Amusement:
Casinos:
Ghost Towns:
Hot Springs:
Mine Tours:
Performing arts:
Scenic Drives:
Ski Areas:
State Parks:
Theater:
Towns:
Trending in Central City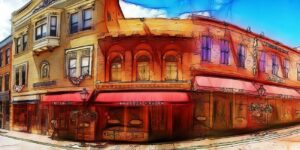 10 Authentic Old West Towns in ColoradoIn the 1800s, Colorado quickly became the hub of activity after gold was discovered. Those looking to make it rich quick came to Colorado seeking their fortune, which brought in a slew of hard-working, rowdy and unruly men…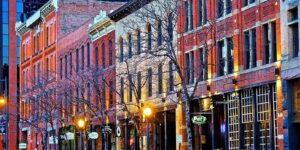 Handsome Historic Districts of Colorado – Take a peek into Colorado's past with a visit to one of these historic districts. Each one has blocks lined with colorful old buildings, many of them original from the town's Old West heydays. From the Front Range to the…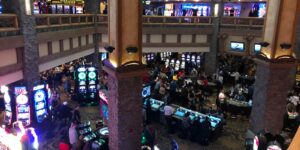 Get Lucky Overnight At These 5 Fun Hotel Casinos – The Rocky Mountains are known for a lot of things: world-class skiing and boarding, incredible mountain views, and some of the most luxurious resort towns in America. But one surprising way in which Colorado's…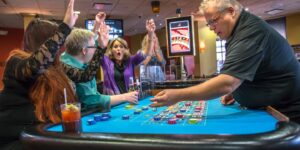 Get Lucky at 10 of Colorado's Favorite Casinos – Colorado isn't necessarily known for its casino culture. But with a few local American Indian reservations and a few towns that permit gambling, there are actually several terrific casinos to visit while you're in state…