Loveland is a surprisingly big mountain and the closest skiing to Denver. People often pass Loveland Ski Area on the way to more popular Summit County ski resorts, like Breckenridge and Copper Mountain. This is good news for those skiing at Loveland, as the lift lines are usually short and the powder lasts a little longer.
Terrain
The mountain wraps around both sides of I-70 and over Eisenhower Tunnel. There is a variety of terrain available to suit all tastes. You can ski on easy groomers, in the trees, launch off cornices and into big bowls, over cliffs and steeps, hike through gate-accessed back-country, and more. There's a total of 93 runs.
With nearly 1600 acres and over 400 inches of snowfall each year, Loveland may surprise you. The ski resort is made up of Loveland Basin and Loveland Valley. The Valley is for beginners and is where the ski school is located. This works out great since you won't have anybody blazing by you while you are learning the basics. There are a couple longer blue runs at the Valley that are worth a few laps if happen to be down there.
On the north side of I-70 is an often overlooked part of the mountain. Most people do not make it over here, probably because you have to take a couple lifts and cat trails to get there. You will be fine on a snowboard if you keep your speed up. On this side of I-70 is where you will find the best tree runs and powder stashes. There is even a tunnel that goes underneath I-70 and connects back to the base lodge.
Village
​There is no town at Loveland Ski Area, and Loveland, CO is somewhere completely different, near Fort Collins. But it still has everything you need while hitting the slopes. There are restaurant cafeterias at both Loveland Valley and Loveland Basin. There is also a rental shop, ski school, and a place for winter gear.
The after ski place to be is the Rathskeller located at the base. It's a bar serving some food (mainly soup) and drink. You can find local beers on tap from nearby Idaho Springs. All the food and drinks are reasonably priced.
The closest town east of Loveland is Georgetown, 12 miles away. Silver Plume is actually only 10 miles east of Loveland, but does not have any amenities. The closest town to the west is Silverthorne, also 12 miles away. Silverthorne is located in Summit County. There you will have access to everything you need during your winter getaway.
Free parking is available within walking distance to the ski area. There is also a free shuttle between Loveland Basin to Loveland Valley.
Details
Address: ​Exit 216 Interstate 70, Georgetown
Phone: 800-736-3754
Season: October-May
Lift Hours: Weekdays 9am-4pm, Weekends 8:30am-4pm
Mountain Stats:
Elevation Base – 10,800 ft (3292 m)
Summit – 13,010 ft (3965 m)
Lift-served – 12,700 ft
Vertical – 2,210 ft (674 m)
Ski Area: 1,800 acres
Average Snowfall: 422 in (10.7 m)
Trail Map: Loveland (jpg)
Website: skiloveland.com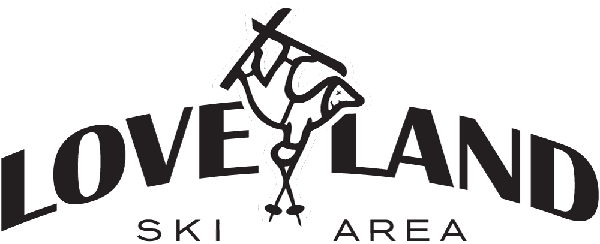 Popular Posts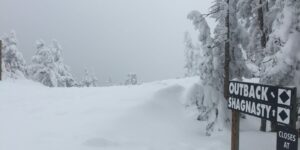 9 Ski Resorts Closest to Colorado Springs – Unlike Denver, Colorado Springs isn't really known for its easy access to world class ski resorts. However, the 2nd most populated city in Colorado still boasts a number of ski resorts all within a two and half hour drive. Back…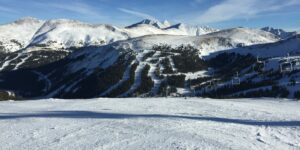 Top 9 Affordable Ski Resorts in Colorado – Most well known Colorado ski resorts charge well beyond $150 per day just to be on the mountain. Some have eclipsed the two hundred dollar mark for a single day of riding! And that doesn't include gear. Skiing in the…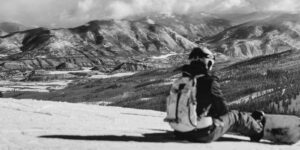 Season Opening & Closing Dates for 2019-20 at Colorado Ski Resorts – Every winter the Colorado ski season kicks off with great anticipation, usually beginning sometime in October at the first few resorts. The season opening and closing days are useful…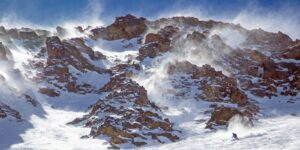 12 Closest Ski Resorts to the Mile High City – With Colorado being home to the Rocky Mountains it's no surprise that the state boasts some of the world's best ski resorts. What may surprise visitors though is how close Denver is to the world-class skiing that Colorado is…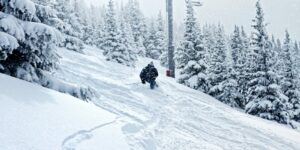 Ultimate Guide to the 32 Ski Resorts in Colorado – Colorado is jam packed full of epic ski resorts in nearly all corners of the Rockies. Depending on how each season kicks off, Colorado can have as many as 32 outdoor ski areas operating at its peak. The Rocky…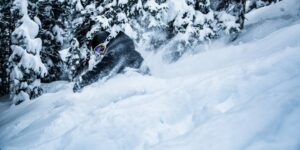 Colorado's 17 Best Ski Resorts for a Powder Day – There's no question about it, when you say Colorado, people think snow-capped peaks and epic skiing. And they're right. We got both here and they are awesome! With over thirty ski areas to choose from…
Early Season Loveland Fall Skiing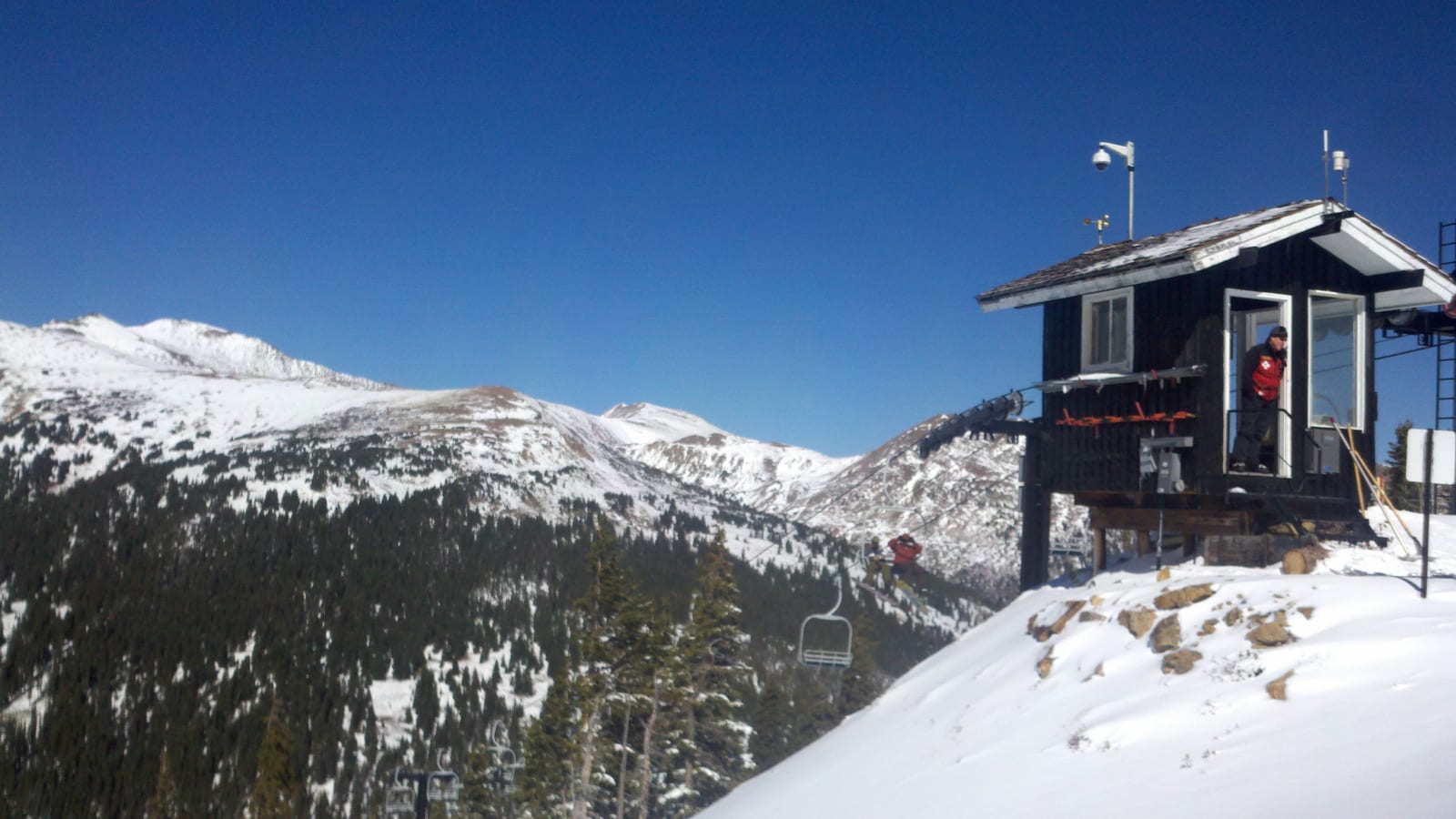 October 19, 2011 – Loveland opened this season on October 14th, 2011. We made it up to Loveland a few days after it opened. It was a beautiful blue-sky at Loveland Ski Area. There was only one run open, but it was a longer white ribbon than A Basin offered.
Early Season Loveland Fall Skiing Again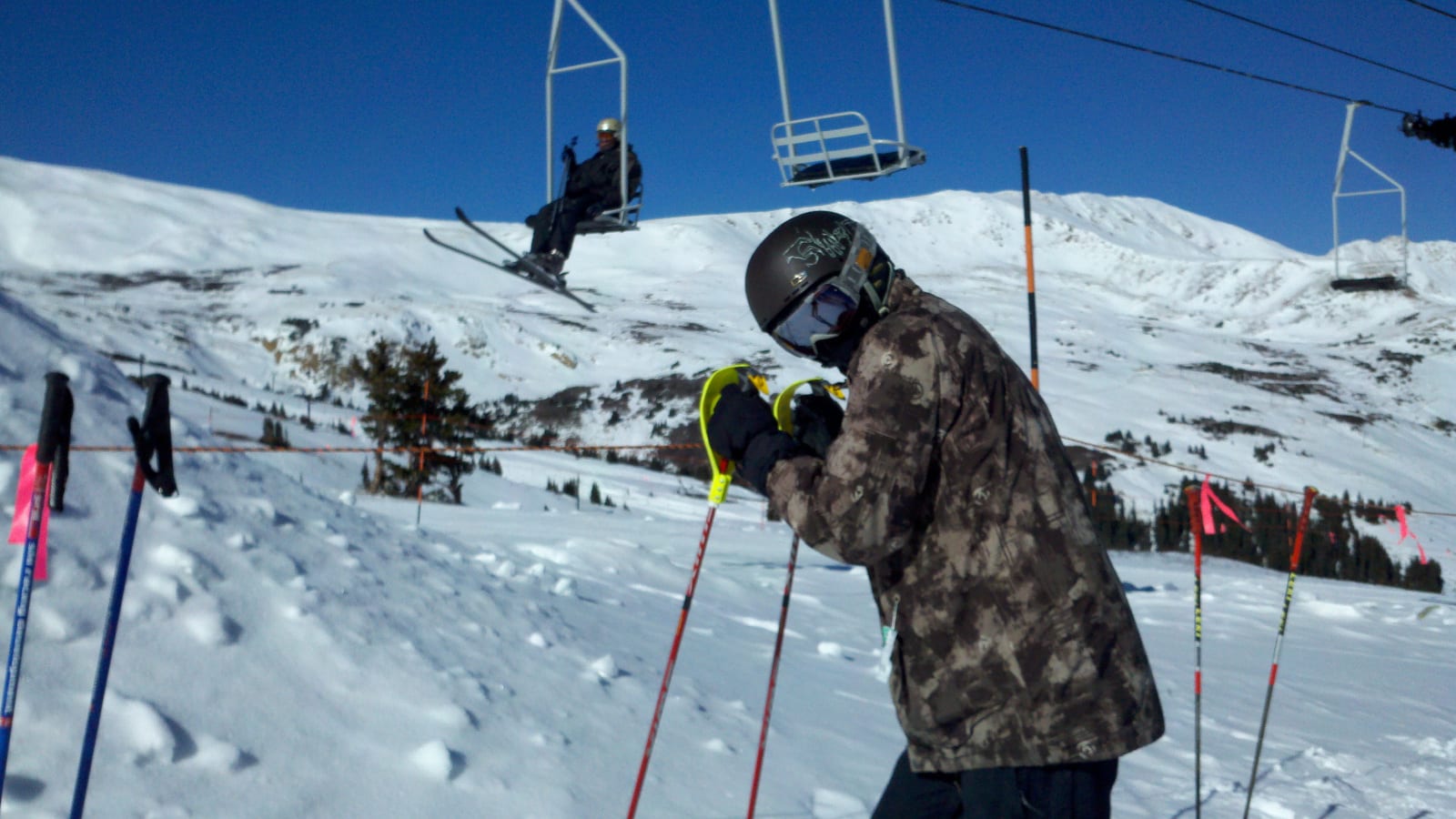 November 9, 2011 – Another early season day at Loveland, with no crowds and great weather. Tickets were $47 for a full day, plus we got 2 for 1 lift tickets using a Colorado GEMS card. The following pictures were taken with my camera phone, an 8 megapixels Droid X, so unfortunately they're a little blurry.
Peak Season Loveland Snowboarding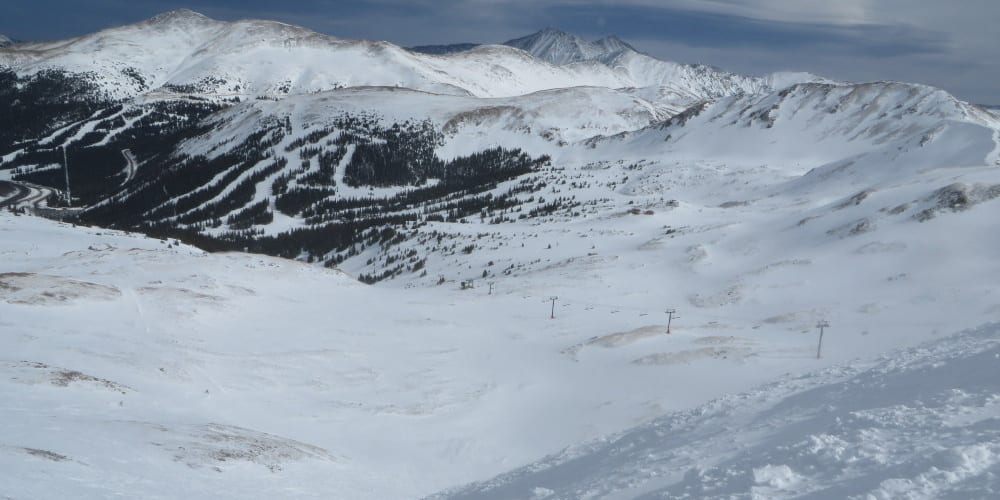 March 6, 2014 – Loveland is a fun, affordable locals' mountain. It's easy to access from Denver and easily one of the most scenic. Plus there are a surprising 1800 acres to play on.
Situated twelve miles west of Georgetown, it's a tough mountain to really appreciate when just driving by it on I-70, but once you ski it, it's easy. The resort spans both sides of the highway and is connected by a tunnel underneath it. Loveland Valley holds the beginner area, serviced by shuttle, to the larger and more popular Loveland Basin.
All types of terrain can be found at Loveland, from fast groomers and steeps, to moguls, bowls and tree skiing. You can take a lift up 12,700 feet at the top of the Continental Divide and hike (or take a free cat) to just over 13,000. Then drop in and enjoy world class bowl skiing.