Georgetown, CO is known for its large lake, which can be seen directly from highway I-70. It's situated high in the Rocky Mountains at 8,530 feet in a somewhat narrow canyon, twelve miles east of the Eisenhower Tunnel.
There are several hotel and restaurant choices in town, though not as many as in nearby Idaho Springs or over the divide to Summit County. The main street is lined with Victorian-era buildings and one-a-kind shops. In 2010 Georgetown recorded a population of 1,034 residents.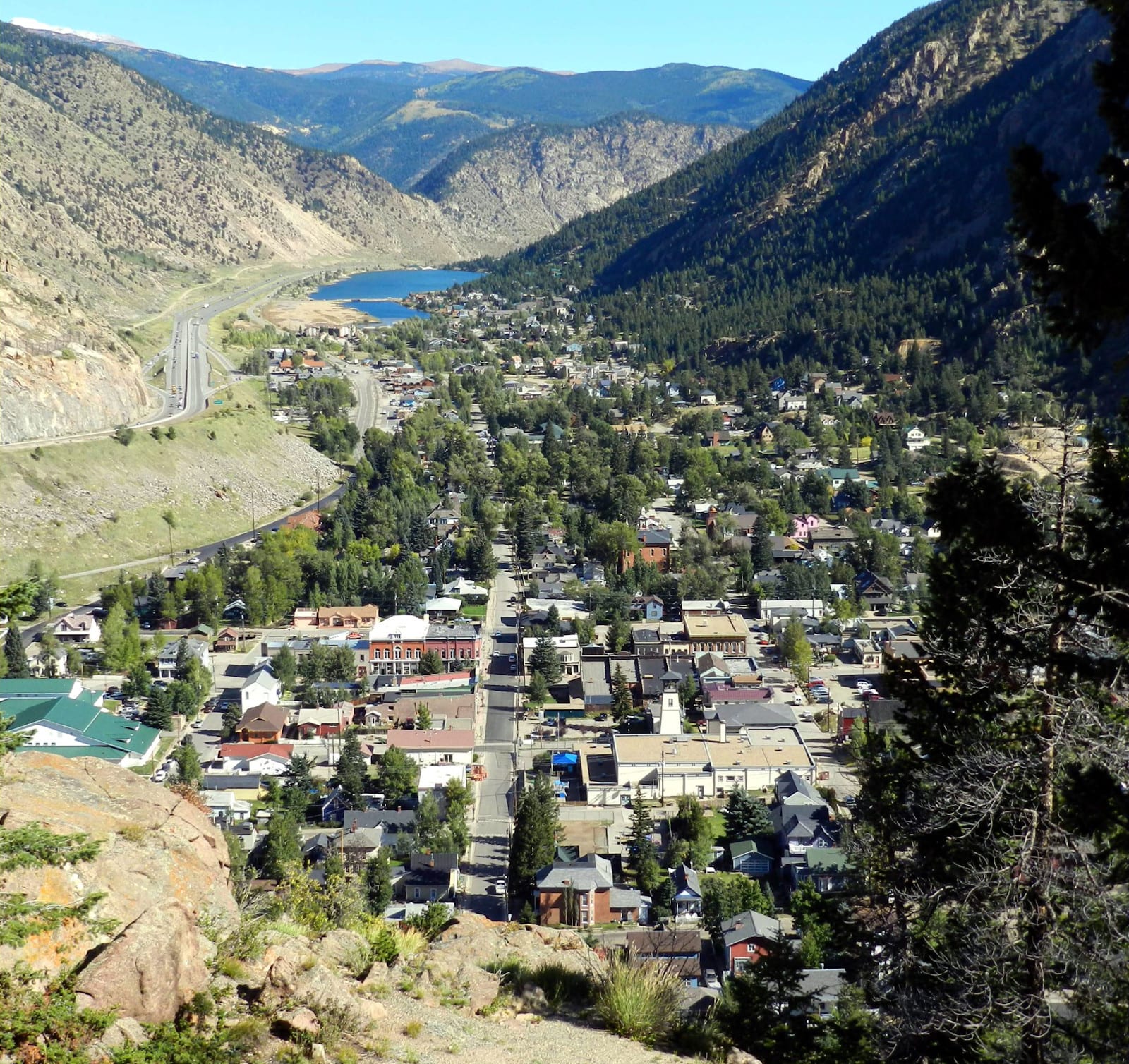 Summer is the peak season, mostly due to the Georgetown Loop Railroad. This historic town has been using the train tracks to deliver both goods and people as far back as the middle of the 19th century. In the winter, the local draw is Loveland Ski Area, 12 miles west on the Continental Divide.
History
Even as early as its mining camp days, Georgetown was a place filled with the hustle and bustle when it comes to trains and entertainment. It was the last major stop for most folks before crossing over Loveland Pass and the Continental Divide.
According to Historic Georgetown, Inc., it was the Ute Native Americans who formerly roamed and stayed all over the peaks and valleys of Clear Creek. They initially hunted for deer, elk, and other game in the region. Most of Colorado has been controlled by the Ute Nation.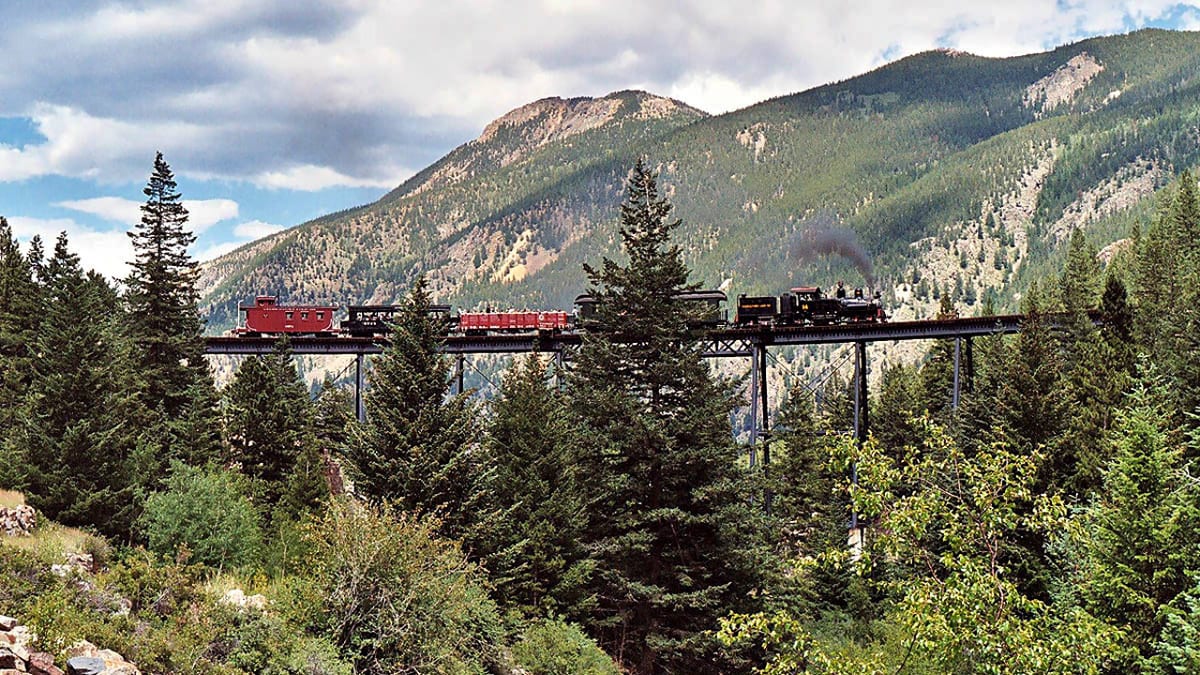 The European explorers went to the Rocky Mountains as conquistadors in the early 1700s, and the French traders migrated to Canada. Over the years, the Gold Rush would create such a significant impact all over Colorado that towns and cities, as well as railroads, will eventually be constructed.
In 1858, George and David Griffith had arrived in Idaho Springs a little too late to claim any land to explore for mining. That's when they ventured towards the Snowy Ranch. It wasn't until Aug 1, 1859, when George finally found gold at the base of what we now know as the Griffith Mountain.
In 1860, the Griffiths formally incorporated the Griffith Mining District, and the town of Georgetown was born. The Griffiths then developed the 640-acre town and had been famous not for gold but for silver mining.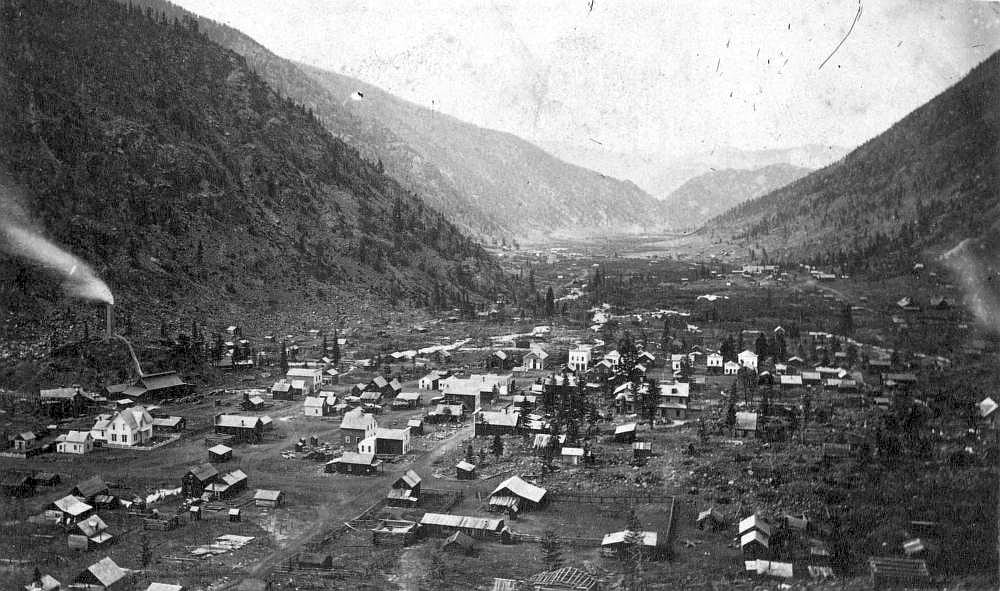 Silver Plume, which is located a couple of miles west of town, was the "rowdy" town where most of the miners lived. Georgetown on the other hand, was where the mine owners lived, and a bit more civilized. The city attracted tourists from all over. Georgetown has attracted a slew of different industries from banking, to trade, and various types of businesses.
It had become a diverse population with Irish, African American, English, Italian, German, Swedish, Chinese, Russian and more.
As the town grew bigger and bigger, it had become a business and leisure destination for millionaires, and this is when 19th-century hotels started to erect. You can explore the different types of Rocky Mountain mansions and houses that used to accommodate President Ulysses S. Grant himself.
Main Attractions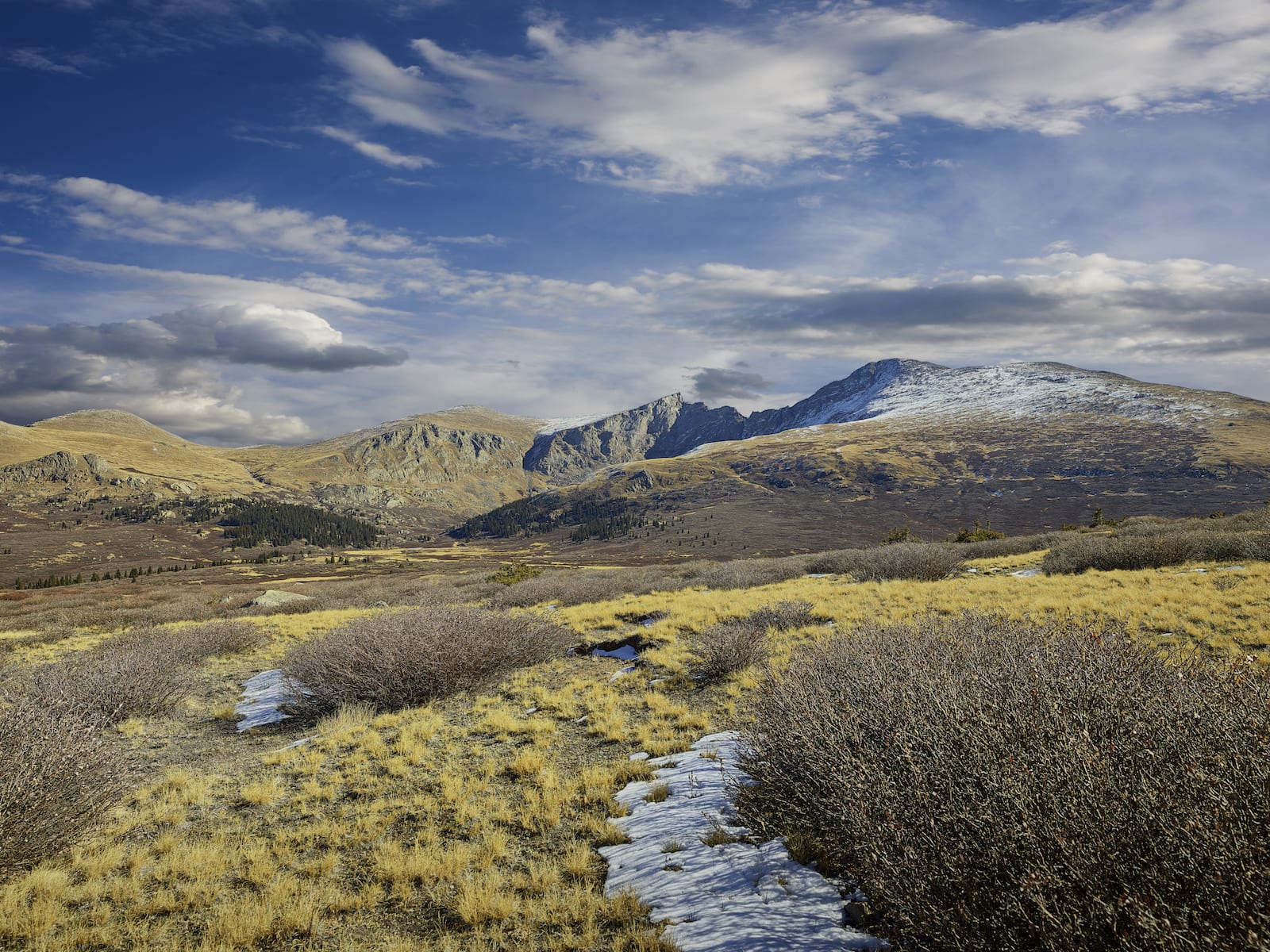 Georgetown Loop Railroad – This railroad has been welcoming visitors since 1884. It loops up to Silver Plume and back on a narrow-gauge railroad.

Georgetown Lake – Fishing is popular year-round with ice fishing in the winter. The ice gets thick enough for cars to drive around the ice too.
Guanella Pass – Aside from the historic train that brings tourists to town, a lot of visitors pass through Georgetown because of Guanella Pass. This lovely paved road connects I-70 at Georgetown with Highway 285 to the south at Grant.
Museums – Plenty of local museums offer a historian's perspective on things. The Hamill House, Hotel de Paris Museum, and more await curious visitors who want to find out more about the past. Georgetown is a great place to go for families and those looking for a more cerebral getaway.
Recreation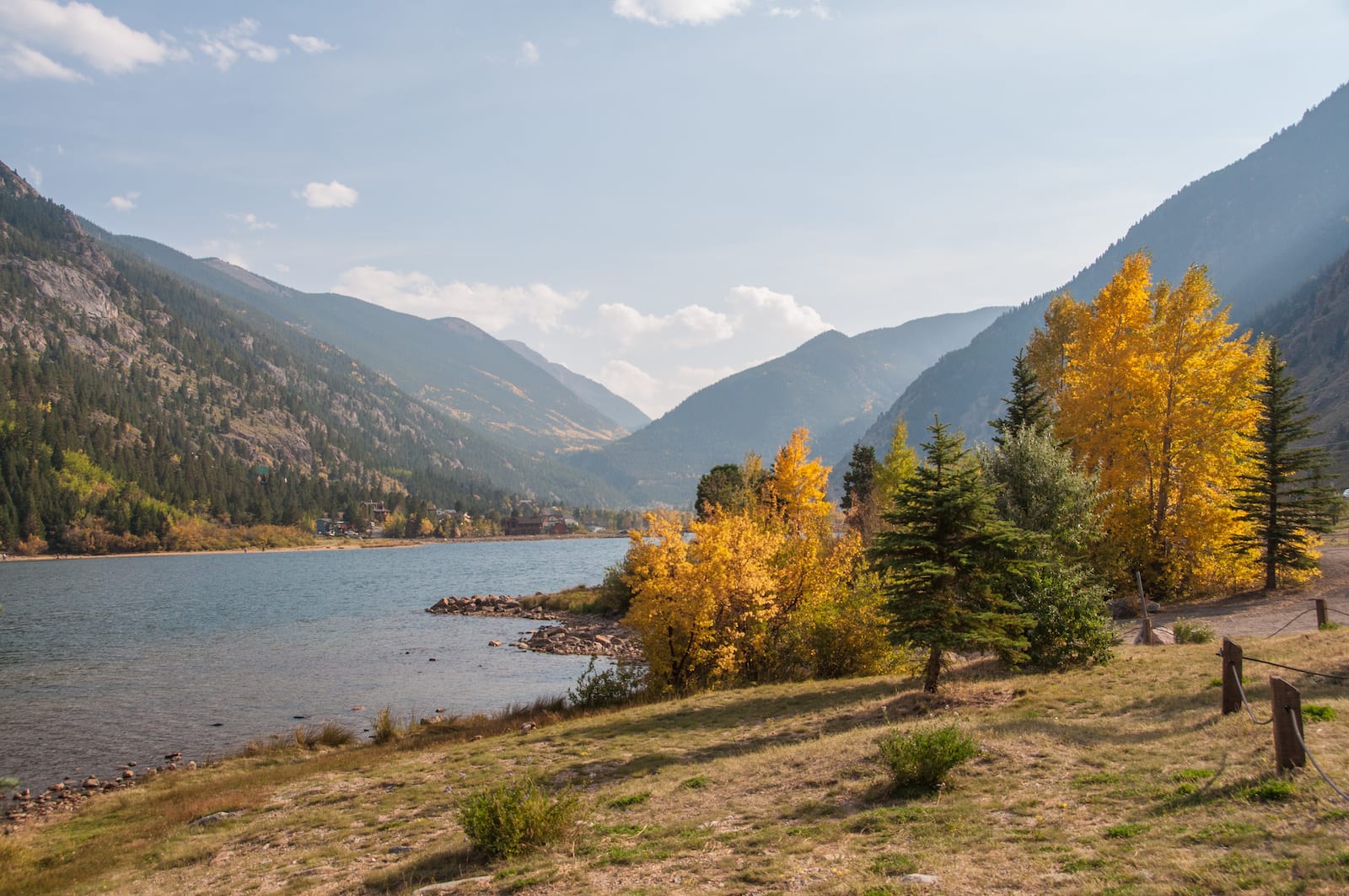 Camping:
Guanella Pass connects Georgetown and I-70 to the north with the town of Grant and US 285 to the south. The scenic drive is located in the Arapaho and Pike National Forests. There are two campgrounds open seasonally very close to Georgetown for a fee. Otherwise, free car camping is permitted on both sides of the pass, just look for places to pull your car over and evidence of existing campsites.
Read about the camping near Georgetown and Guanella Pass.
Fishing:
Georgetown Lake offers fishing year-round. Ice fishing is popular each winter, as some of the closest available to Denver Metro.
Clear Creek flows east from Georgetown and has great trout fishing.
Hiking:
There are numerous hikes on Guanella Pass. Probably the most famous of them is the hike Mt. Bierstadt, one of the easiest 14ers to summit in Colorado … still no easy task.
Accommodations
Hotels and lodging:
Dining
The restaurants in Georgetown are often overlooked for Idaho Springs, but for no good reason. Euro Grill serves European specialties like Hungarian goulash and chicken schnitzel. Happy Cooker is perfect for breakfast or lunch with a nice patio for warm days. Gourmet Mexican food, as well as burgers, ribs, steaks, and wings, can be found at Lunch Cantina.
Pick up a coffee and breakfast burrito in the morning at Mountainbuzz Cafe & Pizzeria. Whistle Stop Cafe is another quick choice for breakfast. For after ski head to Mother's Saloon, a local dive with burritos, tacos, and a sweet deck overlooking Clear Creek. Another great happy hour spot is The Alpine Restaurant and Bar, which makes pizza from scratch.
Special Events
Nov – Bighorn Sheep Festival – For a fun fall Saturday in mid-November head up to Clear Creek Creek. The Bighorn Sheep Festival hosts wildlife viewing, hikes, music, food, crafts, and other activities.
Activities near Georgetown
Federal Lands:
Ghost Towns:
Hiking:
Hot Springs:
Jeep Rentals/Tours:
Landmarks:
Museums:
Public Parks:
Railroads:
Scenic Drives:
Ski Areas:
Towns:
Latest in Georgetown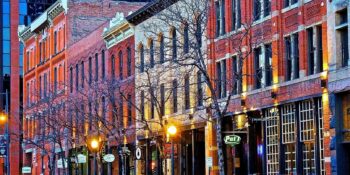 Take a peek into Colorado's past with a visit to one of these historic districts. Each…