Georgetown is known for its large lake which can be seen directly from the highway. It's situated high in the Rocky Mountains by I-70, twelve miles east of the Eisenhower Tunnel. There are several hotel and restaurant choices in town, though not as many as in nearby Idaho Springs or Summit County.
The main street is lined with Victorian era buildings and one-a-kind shops. Summer is the peak season, mostly due to the Georgetown Loop Railroad. This historic town has been using the train tracks to deliver both goods and people as far back as the middle of the 19th century.
Plenty of local museums offer a historian's perspective on things. The Hamill House, Hotel de Paris Museum, and more await curious visitors who want to find out more about the past. Georgetown is a great place to go for families and those looking for a more cerebral getaway.
Dining
The restaurants in Georgetown are often overlooked for Idaho Springs, but for no good reason. Euro Grill serves European specialties like Hungarian goulash and chicken schnitzel. Happy Cooker is perfect for breakfast or lunch with a nice patio for warm days. Gourmet Mexican food as well as burgers, ribs, steaks and wings can be found at Lunch Cantina.
Pick up a coffee and breakfast burrito in the morning at Mountainbuzz Cafe & Pizzeria. Whistle Stop Cafe is another quick choice for breakfast. For after ski head to Mother's Saloon, a local dive with burritos, tacos and a sweet deck overlooking Clear Creek. Another great happy hour spot is The Alpine Restaurant and Bar, which makes pizza from scratch.
History
Even as early as its mining camp days, Georgetown was a place filled with hustle and bustle when it comes to trains and entertainment. It was the last major stop for most folks before crossing over Loveland Pass and the Continental Divide.
Silver Plume, which is located a couple miles west of town, was the "rowdy" town where most of the miners lived. Georgetown on the other hand, was where the mine owners lived, and a bit more civilized. The town attracted tourists from all over.
Things to do in Georgetown
Main Attractions
Georgetown Loop Railroad – This railroad has been welcoming visitors since 1884. It loops up to Silver Plume and back on a narrow gauge railroad.

Georgetown Lake – Fishing is popular year round with ice fishing in the winter. The ice gets thick enough for cars to drive around the ice too.
Recreation
Camping:
Guanella Pass connects Georgetown and I-70 to the north with the town of Grant and US 285 to the south. The scenic drive is located in the Arapaho and Pike national forests. There are two campgrounds open seasonally very close to Georgetown for a fee. Otherwise, free car camping is permitted on both side of the pass, just look for places to pull your car over and evidence of existing campsites.
Fishing:
Georgetown Lake offers fishing year round.
Clear Creek flows east from Georgetown and has great trout fishing.
Near Georgetown
Hot Springs:
Museums:
National Lands:
Railroads:
Scenic Drives:
Ski Areas:
Towns:
Featured Georgetown blog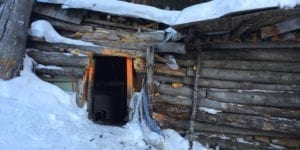 Find the Ski Shack on Loveland Pass – Loveland Pass is probably the most skied backcountry terrain in all of the Rockies. On any given winter day you'll find hoards of skiers and snowboarders waiting for a lift back to the top. Last weekend I found myself…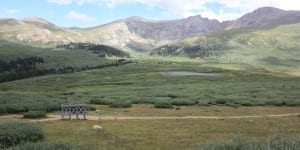 From I-70 to 285: Guanella Pass Scenic Byway – Guanella Pass is a remarkable drive between two major highways. This national scenic byway connects I-70 and Georgetown, to the north, with Highway 285 and Grant, to the south. It begins directly from downtown…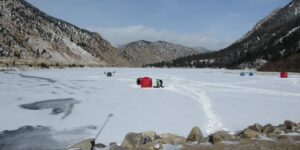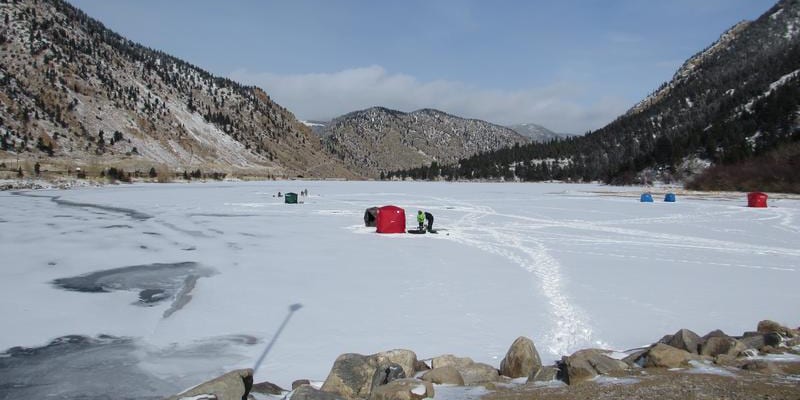 Ice Fishing beside I-70 in Georgetown – Georgetown Lake is visible from I-70 and one of the main attractions in Clear Creek County. Year round the lake gets use, especially for fishing. The lake begins to freeze over around November and ice fishing commences…