Loveland Pass is a high elevation mountain pass located approximately 60 miles west from Denver, Colorado. The 11,990-foot pass is along the continental divide, which is the principal divide of North America, dividing watersheds that flow into the Pacific and Atlantic Oceans.
This historic route is situated next to Interstate-70 behind Loveland Ski Area on the Clear Creek County east side, and by Arapahoe Basin on the Summit County west side. It was the original way over the Great Divide.
History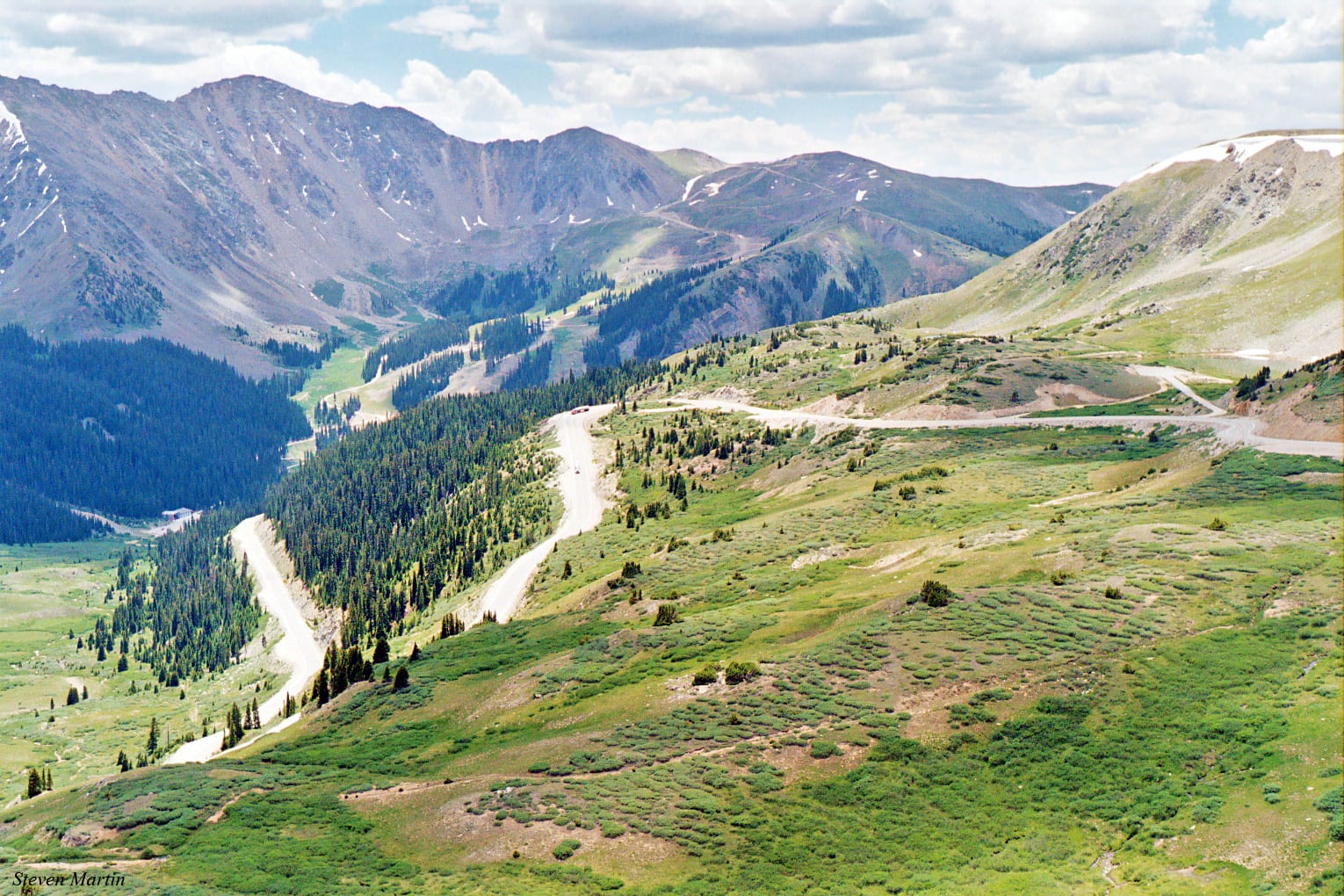 Loveland Pass gets its name from the former president of the Colorado Central Railroad, William A.H. Loveland. The city of Loveland, near Fort Collins, is also named for him.
Loveland Pass Road, which is now along US Highway Route 6, was officially adopted by the US Highway system and connected to the town of Silver Plume in 1919. The pass was the main vehicular means of transportation between Denver and Georgetown until the Eisenhower Tunnel opened in 1973.
Steep grades and tough weather conditions have made it the location for many unfortunate events throughout the past few decades. In addition to semi-frequent vehicle accidents, Loveland pass suffered a deadly avalanche in 2013, which killed a group of snowboarders, and a plane crash in 1970, which killed 31 or 40 people on board.
Today, the pass is accessed by hundreds of thousands of passenger vehicles looking to bypass the Eisenhower Tunnel for a more scenic view or to access the ski slopes of A Basin.
Loveland Pass Accessibility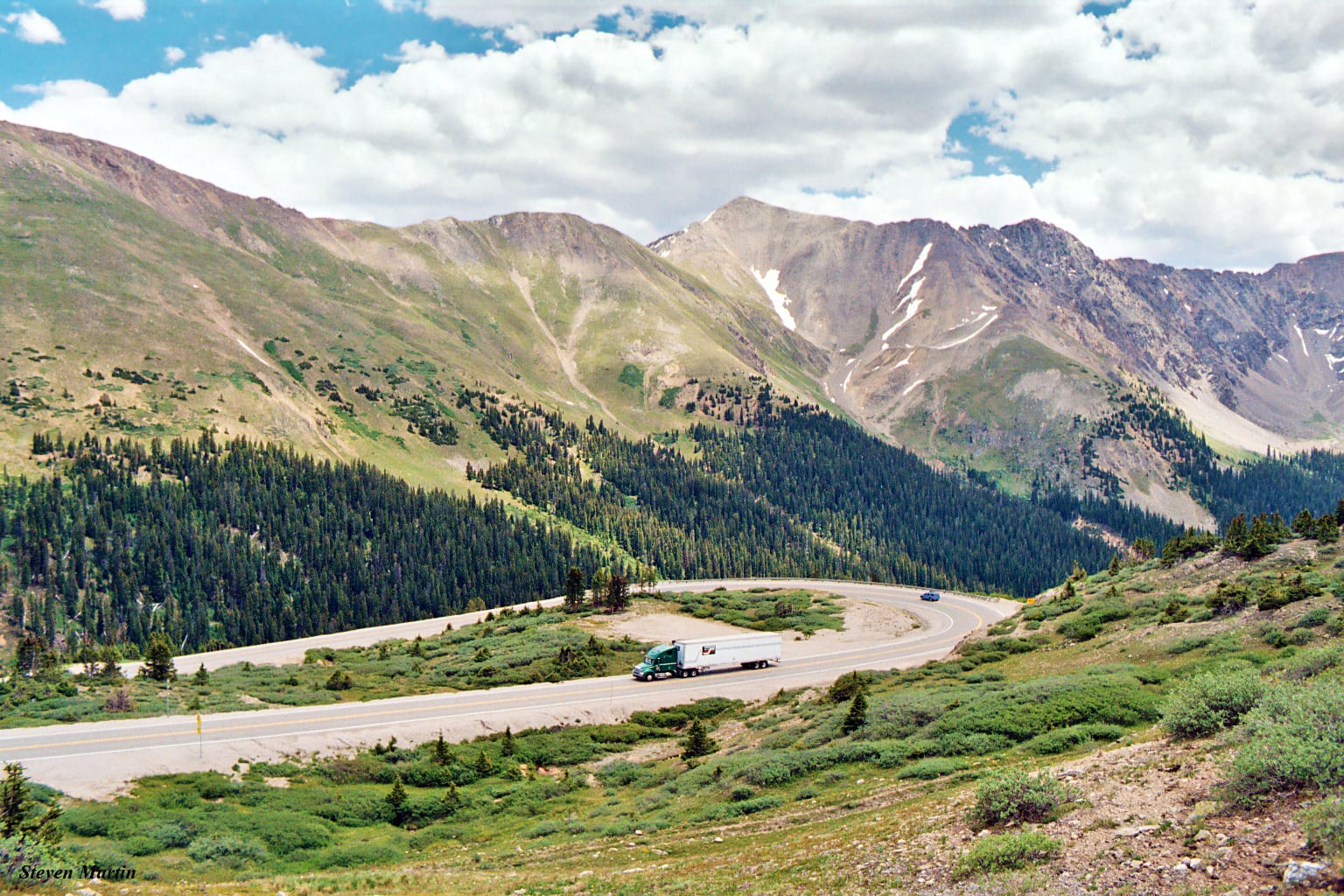 It's accessed via US Route 6, which reconnects with Interstate 70 at exit 205 on the west side in the town of Silverthorne. You'll depart I-70 on the east side at exit 216 for Highway6/Loveland Ski Area. Bicyclists, pedestrians, and trucks carrying hazardous materials must travel over Loveland Pass, as they are not permitted in the Eisenhower Tunnel.
The road leading to and from Loveland Pass has a steady 6.7% grade as well as many tight turns. At the divide, there is parking on both sides of the road.
Seasonality – Loveland Pass is considered treacherous in the winter, but attracts many visitors and remains open year round. However, the road is subject to frequent temporary closure during inclimate weather conditions.
Vehicle Restrictions – Chain restrictions are often imposed in the winter months. 2WD vehicles must carry chains or else risk a fine if traveling to the pass when the law is being enforced.
Activities by Loveland Pass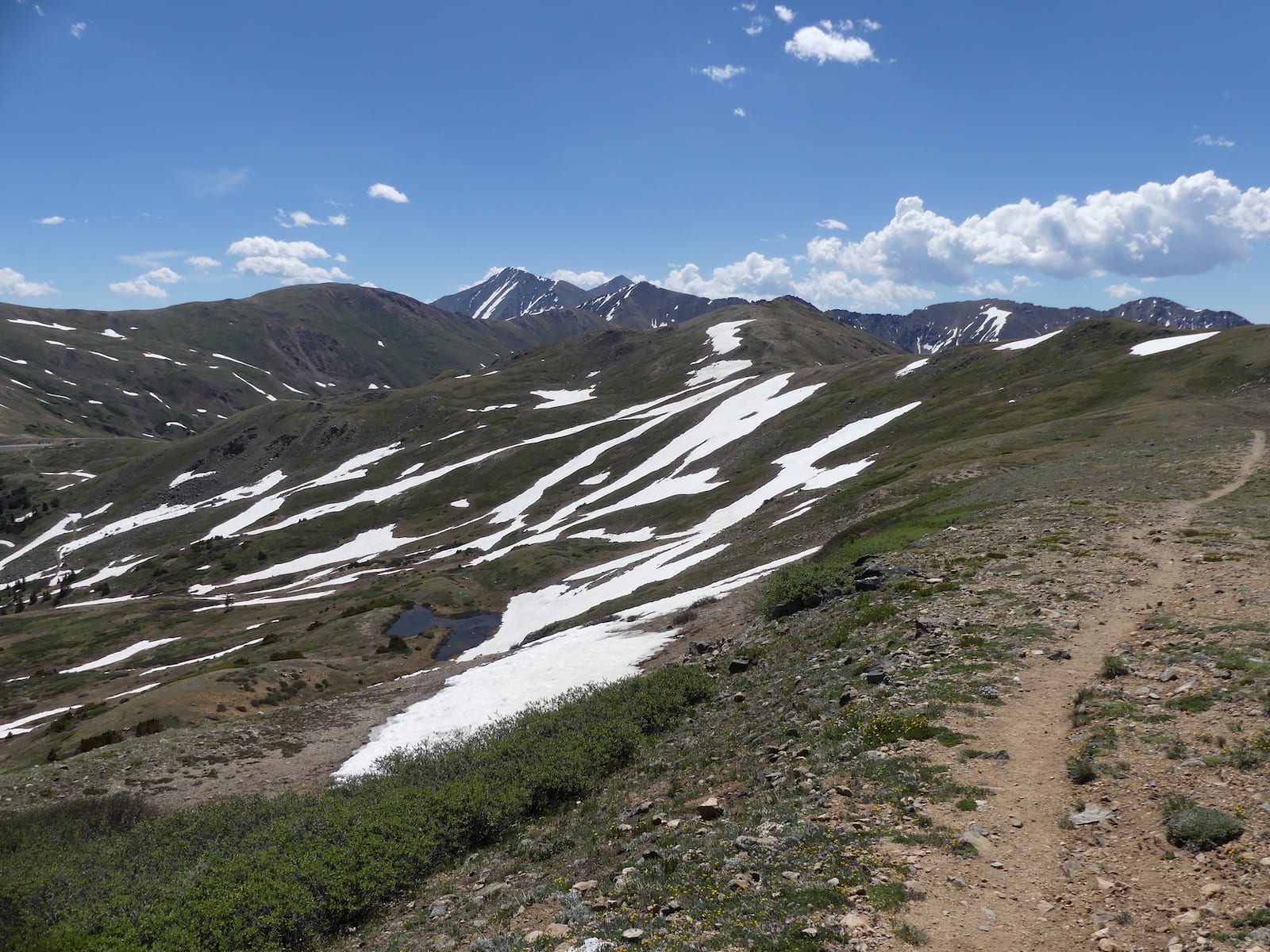 In addition to the nearby Arapahoe Basin, Loveland, and Keystone ski areas, Loveland Pass itself is also a popular destination for backcountry skiing. Backcountry riders can travel from the pass's summit down to another section of road with parking along US 6.
In warmer temperatures, visitors can access hiking trails to summit nearby peaks such as Mount Sniktau. There are various ponds and lakes on the pass too. Pass Lake is one of the most popular places to relax during the hotter summer weather.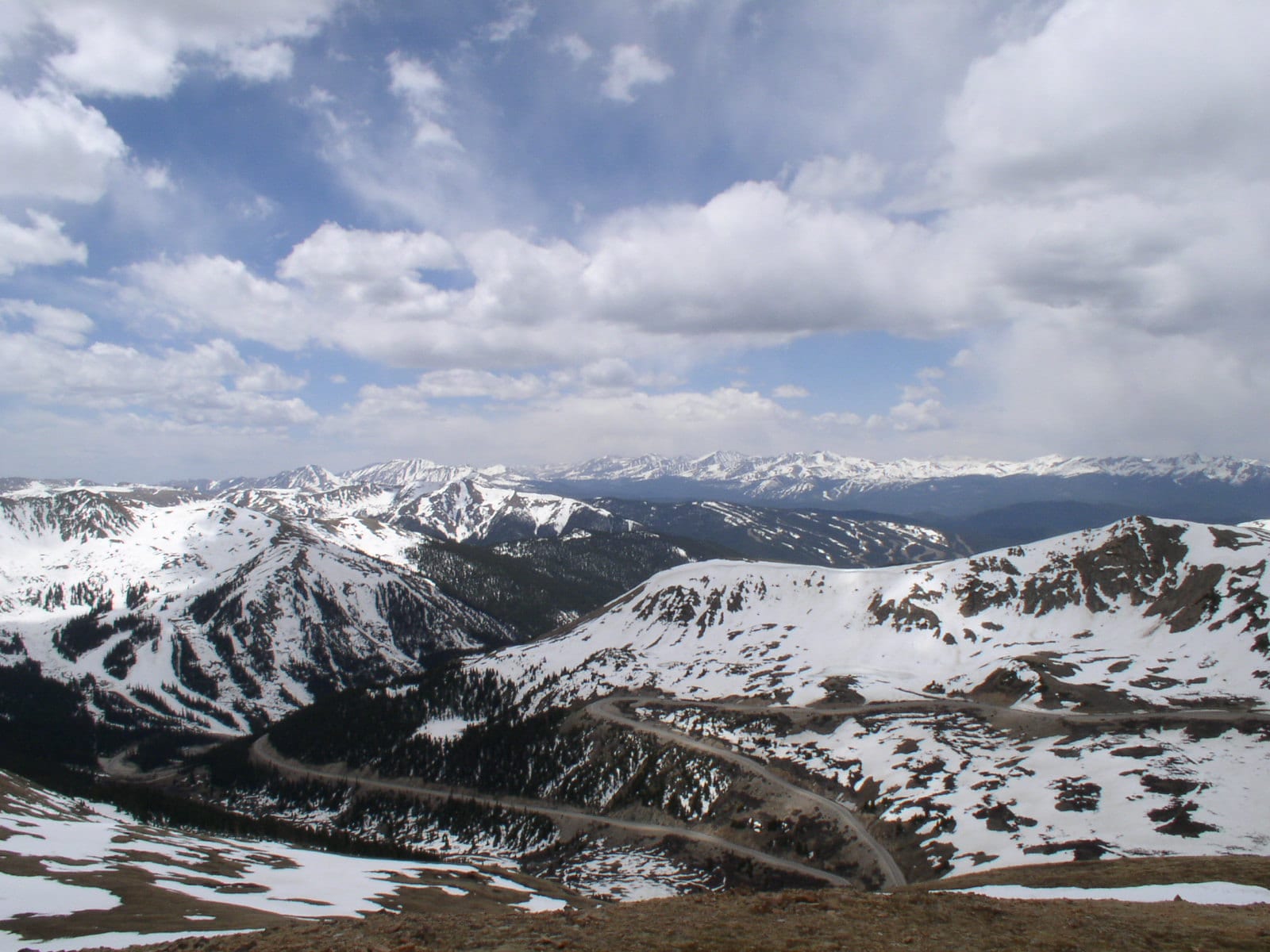 Details
Address: U.S. Highway 6, near Silver Plume to Keystone, CO
Season: Year round
Elevation: 11,990 ft (3,655 m)
County: Clear Creek / Summit
Mountain Range: Continental Divide
Coordinates: 39°39′49″N, 105°52′45″W
Access: US 6