A Basin is among the closest ski areas to Denver and one of the most diverse. There are a good mix of groomers, moguls, steeps and bowl skiing. It's smaller than neighboring resorts Keystone and Breckenridge, but it delivers a longer season and some of the most challenging terrain in the county. Early and late season, A Basin can't be beat.
Terrain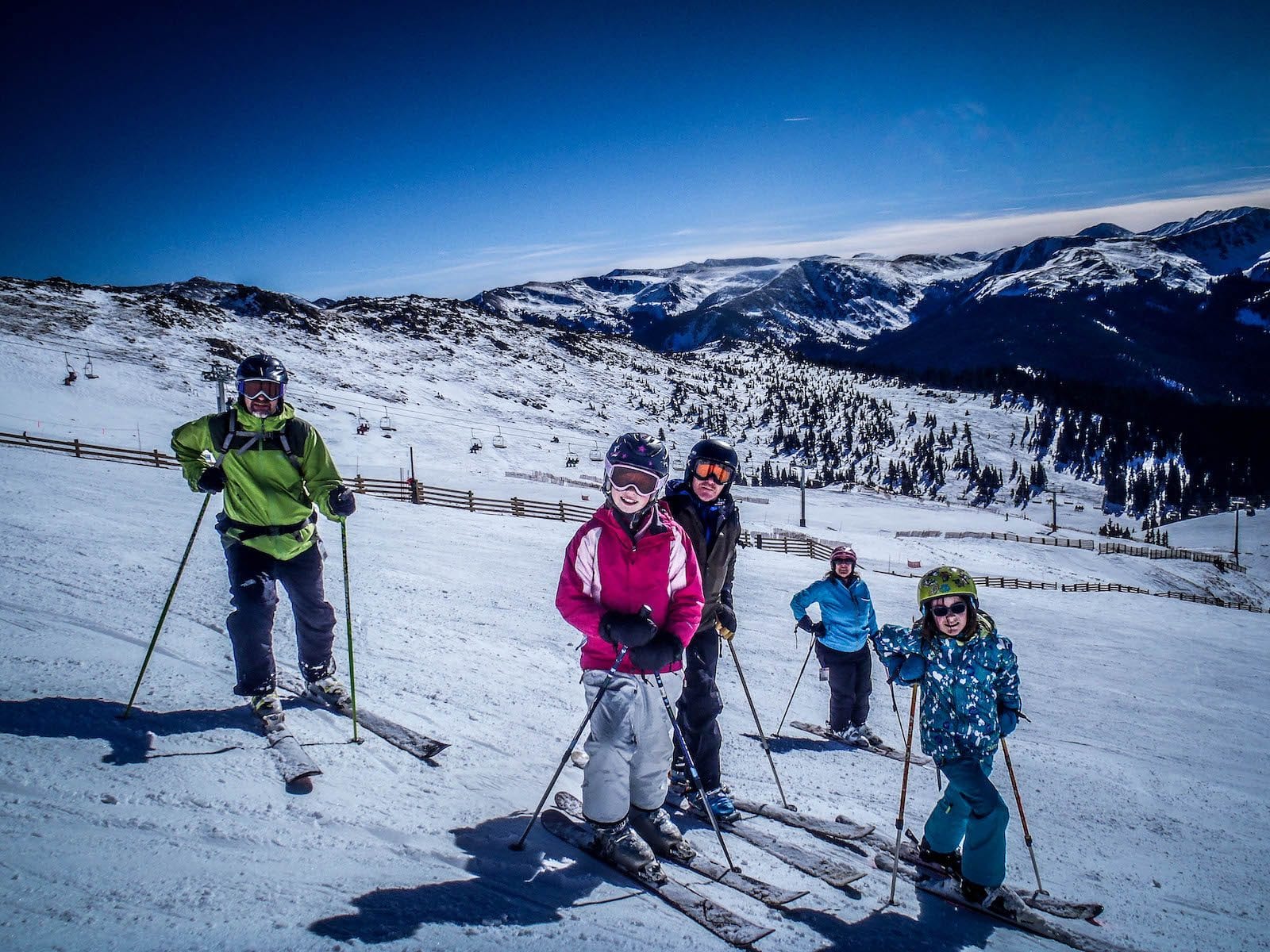 With a summit elevation of 13,050 feet, A Basin offers some of the highest skiable terrain in North America. There's more than one hundred different trails and numerous express lifts to access the mountain. Only ten percent of the trails are rated as beginner. One signature run, Pallavicini, is among Colorado's longest and steepest trails.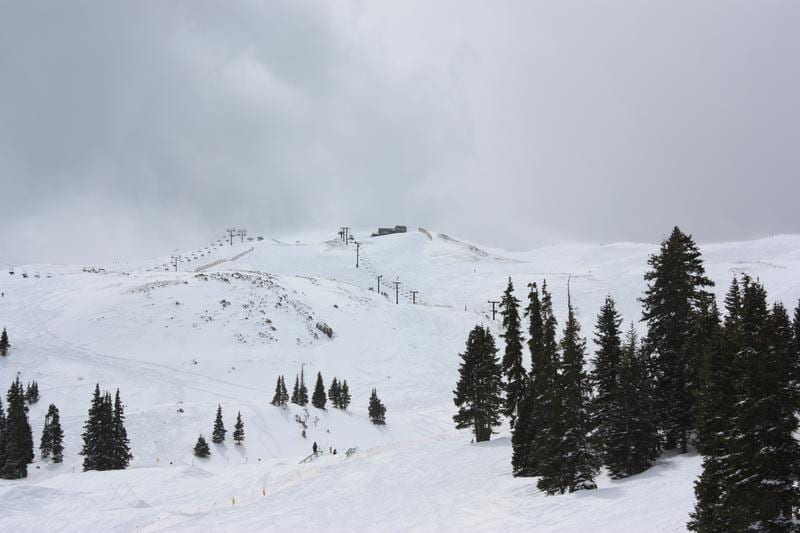 One of the newer terrain additions to A Basin is the Montezuma Bowl, which opened in the winter of 2007/2008. It doubled the size of the resort and contains over a 1000 feet of vertical. The Montezuma Bowl has a few solid groomers, a couple tree runs, and plenty of opportunities to traverse the open bowl for fresh pow.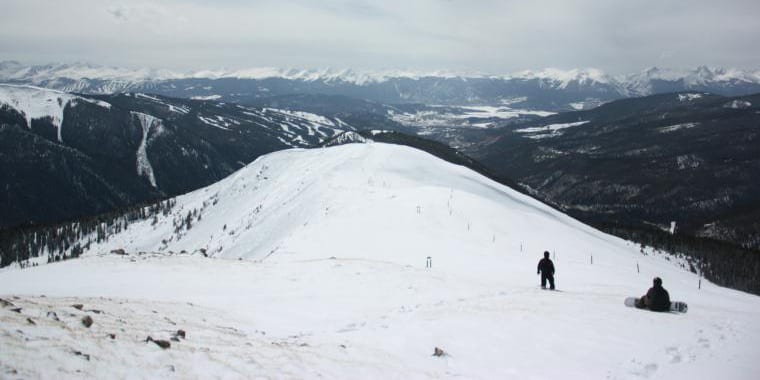 If you enjoy hiking to find your fresh lines, head over to the East Wall off the ​Lenawee Lift. From the top of the mountain, head to the giant rock face and you should see signs to begin your hike. The East Wall is not always open due to lack of snow coverage or avalanche risk, so if you have the opportunity, check it out.
Village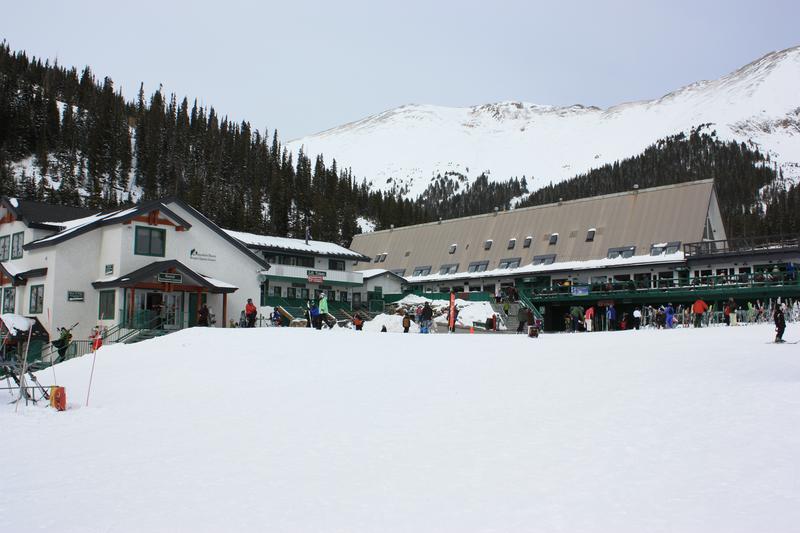 There's no village at A Basin, but there is a giant parking lot known as "The Beach". It's full of folks tailgating with beers and bbq's before, during and after the ski day. It's easy to find, as it is the main parking lot, all of which are all free. This relaxed, laid-back vibe hits you as soon as you pull up and contributes to A Basin's status as the locals' mountain.
There are plenty of amenities to be found. The Black Mountain Lodge offers mid mountain dining and there's a large lodge at the base. Sixth Alley Bar is the place to be after a long, enjoyable day of skiing the mountain. You can find it at the base inside the lodge.
Shopping is limited, but there is a gift shop in the lodge with all the necessary winter gear. A Basin does not offer any lodging options through the resort. Nearby towns in Summit County, such as Keystone, Silverthorne and Frisco, all make great places to rest your head at night.
In the summer A Basin features the Aerial Adventure Park, which has 7 challenge courses, 2 of which are good for younger kids 4-8 years old.
Details
Address: 28194 US Hwy 6, Dillon, CO (closer to town of Keystone)
Phone: 888-272-7246 | 970-468-0718
Season: October-June
Lift Hours: Weekday 9am-4pm, Weekend 8:30am-4pm
Mountain Stats:
Elevation: 10,780 ft – 13,050 ft
Vertical – 2,530 ft
Ski Area: 1,428 acres
Number of trails: 145
Average Snowfall: 350 in
Snowmaking acres: 125 acres
Trail Maps: (jpg)
Website: arapahoebasin.com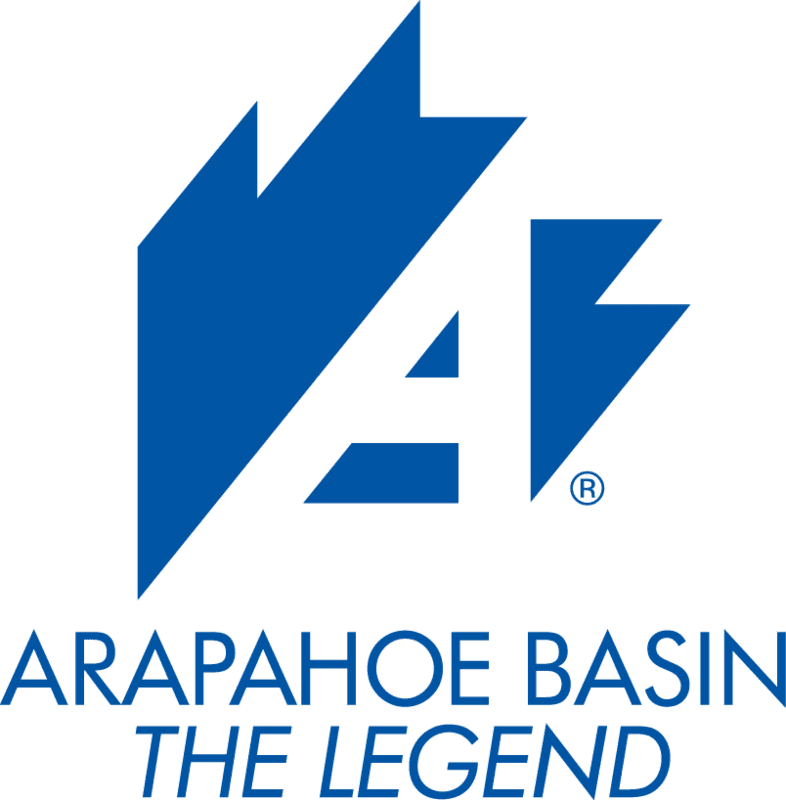 Latest in Arapahoe Basin
Easter Sunday Skiing at Arpahaoe Basin
Independence Day Skiing at A Basin
Early Season Fall Snowboarding at A Basin
Late Season A Basin Spring Snowboarding
Later Season June Skiing at A Basin