A Basin is among the closest ski areas to Denver and one of the most diverse. There are a good mix of groomers, moguls, steeps and bowl skiing. It's smaller than neighboring resorts Keystone and Breckenridge, but it delivers a longer season and some of the most challenging terrain in the county. Early and late season, A Basin can't be beat.
Terrain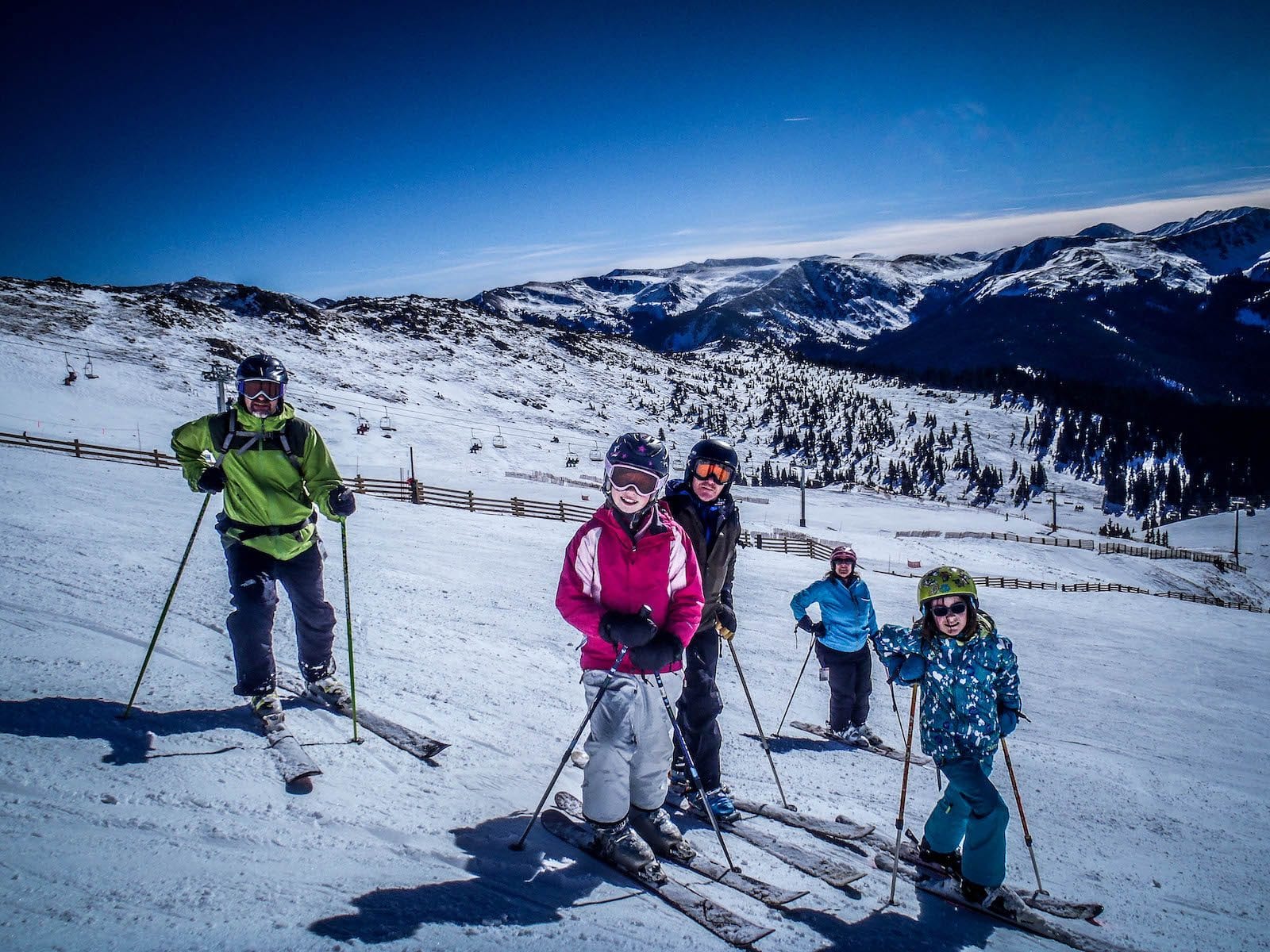 With a summit elevation of 13,050 feet, A Basin offers some of the highest skiable terrain in North America. There's more than one hundred different trails and numerous express lifts to access the mountain. Only ten percent of the trails are rated as beginner. One signature run, Pallavicini, is among Colorado's longest and steepest trails.
One of the newer terrain additions to A Basin is the Montezuma Bowl, which opened in the winter of 2007/2008. It doubled the size of the resort and contains over a 1000 feet of vertical. The Montezuma Bowl has a few solid groomers, a couple tree runs, and plenty of opportunities to traverse the open bowl for fresh pow.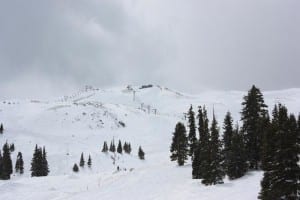 If you enjoy hiking to find your fresh lines, head over to the East Wall off the ​Lenawee Lift. From the top of the mountain, head to the giant rock face and you should see signs to begin your hike. The East Wall is not always open due to lack of snow coverage or avalanche risk, so if you have the opportunity, check it out.
Village
There's no village at A Basin, but there is a giant parking lot known as "The Beach". It's full of folks tailgating with beers and bbq's before, during and after the ski day. It's easy to find, as it is the main parking lot, alll of which are all free. This relaxed, laid-back vibe hits you as soon as you pull up and contributes to A Basin's status as the locals' mountain.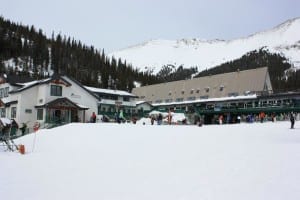 There are plenty of amenities to be found. The Black Mountain Lodge offers mid mountain dining and there's a large lodge at the base. Sixth Alley Bar is the place to be after a long, enjoyable day of skiing the mountain. You can find it at the base inside the lodge.
Shopping is limited, but there is a gift shop in the lodge with all the necessary winter gear. A Basin does not offer any lodging options through the resort. Nearby towns in Summit County, such as Keystone, Silverthorne and Frisco, all make great places to rest your head at night.
Details
Address: 28194 US Hwy 6, Keystone
Phone: 888-272-7246 | 970-468-0718
Season: October-June
Lift Hours: Weekday 9am-4pm, Weekend 8:30am-4pm
Mountain Stats:
Elevation: 10,780 ft – 13,050 ft
Vertical – 2,530 ft
Ski Area: 1,428 acres
Number of trails: 145
Average Snowfall: 350 in
Snowmaking acres: 125 acres
Trail Maps: (jpg)
Website: arapahoebasin.com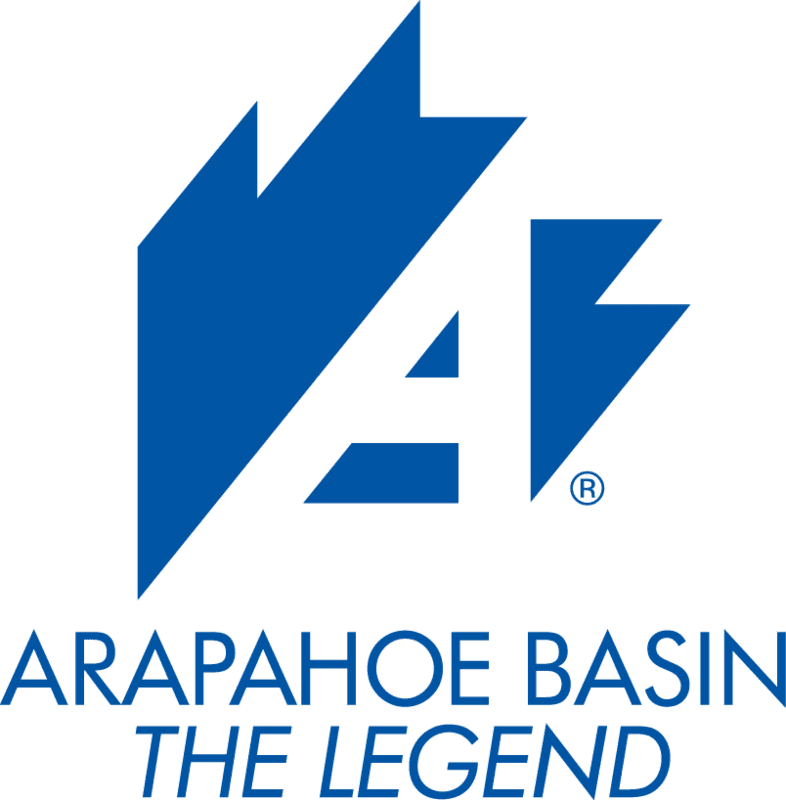 Popular Posts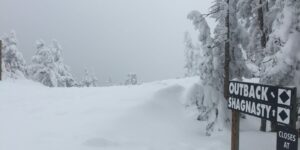 9 Ski Resorts Closest to Colorado Springs – Unlike Denver, Colorado Springs isn't really known for its easy access to world class ski resorts. However, the 2nd most populated city in Colorado still boasts a number of ski resorts all within a two and half hour drive. Back…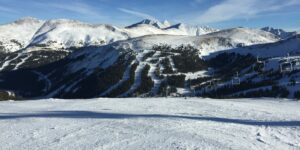 Top 9 Affordable Ski Resorts in Colorado – Most well known Colorado ski resorts charge well beyond $150 per day just to be on the mountain. Some have eclipsed the two hundred dollar mark for a single day of riding! And that doesn't include gear. Skiing in the…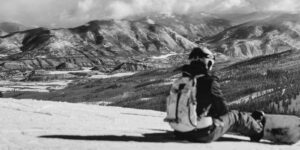 Season Opening & Closing Dates for 2019-20 at Colorado Ski Resorts – Every winter the Colorado ski season kicks off with great anticipation, usually beginning sometime in October at the first few resorts. The season opening and closing days are useful…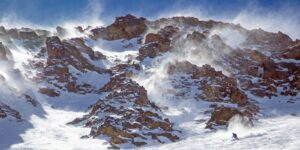 12 Closest Ski Resorts to the Mile High City – With Colorado being home to the Rocky Mountains it's no surprise that the state boasts some of the world's best ski resorts. What may surprise visitors though is how close Denver is to the world-class skiing that Colorado is…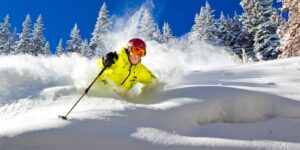 Ride Epically All Season with these Iconic Colorado Ski Passes – Masses of people move to Colorado because it allows them ski and snowboard magnificent mountains each winter. The icing on the cake is the incredible summers that they get to stay for. But as…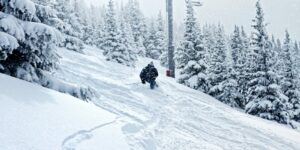 Ultimate Guide to the 32 Ski Resorts in Colorado – Colorado is jam packed full of epic ski resorts in nearly all corners of the Rockies. Depending on how each season kicks off, Colorado can have as many as 32 outdoor ski areas operating at its peak. The Rocky…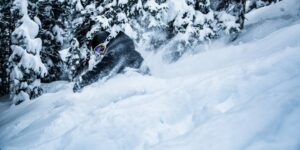 Colorado's 17 Best Ski Resorts for a Powder Day – There's no question about it, when you say Colorado, people think snow-capped peaks and epic skiing. And they're right. We got both here and they are awesome! With over thirty ski areas to choose from…
Easter Sunday Skiing at Arpahaoe Basin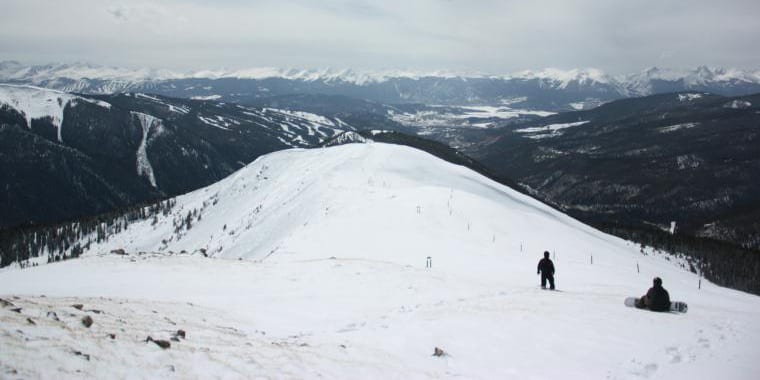 April 4, 2010 – A Basin got seven inches of fresh powder today. By the time we got up there at noon, we had to traverse to get to most of ours. We decided to go right for A Basin's Montezuma Bowl.
There is a nice blue groomer right off the chair lift we started with on Montezuma. After that we did some traversing/hiking in both directions of the chair lift at the top of Montezuma Bowl looking for fresh snow.
After getting fresh lines in the Montezuma Bowl, we traversed the East Wall a couple times to get more snow. You begin traversing from the top of the Lenawee Mountain lift (keep your speed up). When A Basin closed up at 4:00pm, we grabbed a quick beer at "the beach" and then headed to Loveland Pass to get a couple more runs in for the day. Thank you day-light savings time.
We arrived at Loveland Pass for some backcountry and were lucky enough to have a driver with us (otherwise we would just thumb a ride). The snow at Loveland Pass was exceptional, better than at A Basin. The risk of avalanche is usually greater in the spring (because of the varying temperatures and layering of snow), however, most of the runs we do are through the trees, where the risk is less.
Afterwards, we got some food at BeauJo's in Idaho Springs. The pizza was great, but we may have to do the Prairie Pizza next time. It has much thinner crusts. The crusts on their mountain pie dominated us.
Independence Day Skiing at A Basin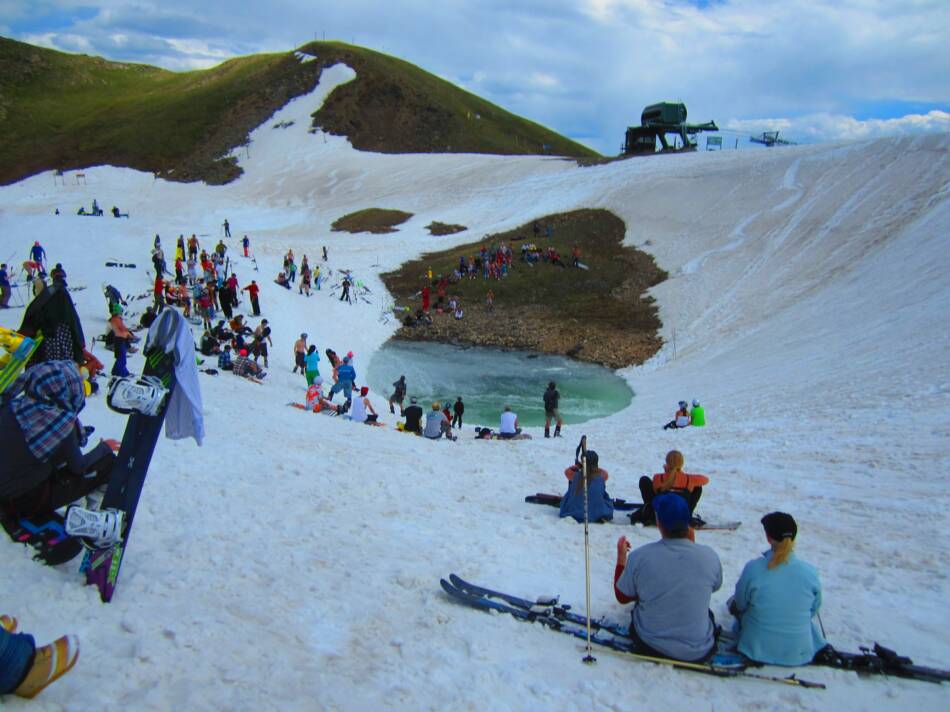 July 4, 2011 – Officially the last resort to close in Colorado, A Basin partied until the Fourth of July. Arapahoe Basin's expert groom team made sure skiers could access the top of the mountain.
The pond which usually appears lower on the mountain, had been roped off. A new smaller pond was open for adventures near the summit. A Basin has great views from their chairlifts. It's especially nice when the weather is warm and the sun is shining.
Early Season Fall Snowboarding at A Basin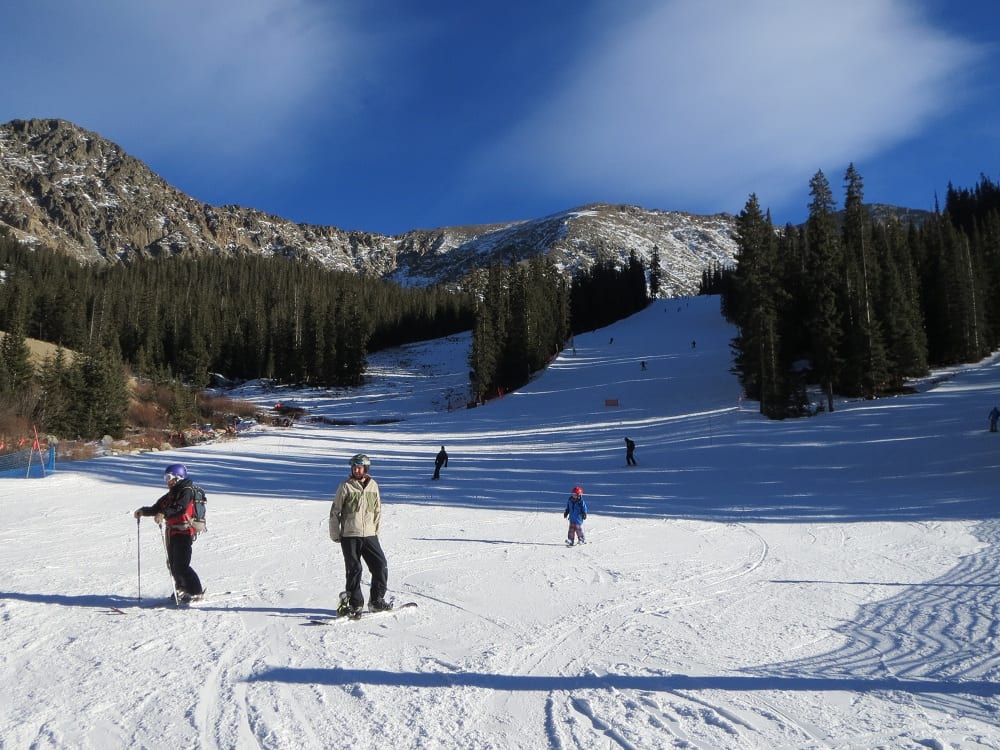 December 1, 2012 – The Rockies are off to a slow start this season, but that make's for little crowds on the slopes and I-70. We began the day at A Basin and then went over to Keystone for night skiing.
The mountain was open top to bottom, but there's only one run from the top. Afterward we headed over for night skiing in Keystone. Keystone's River Run Village is a well decorated, with plenty of places to eat and stay. Night skiing is open on Friday's and Saturday's and various holidays throughout the winter season. It's usually open until 8pm on those nights. Keystone had several runs open from the top.
Late Season A Basin Spring Snowboarding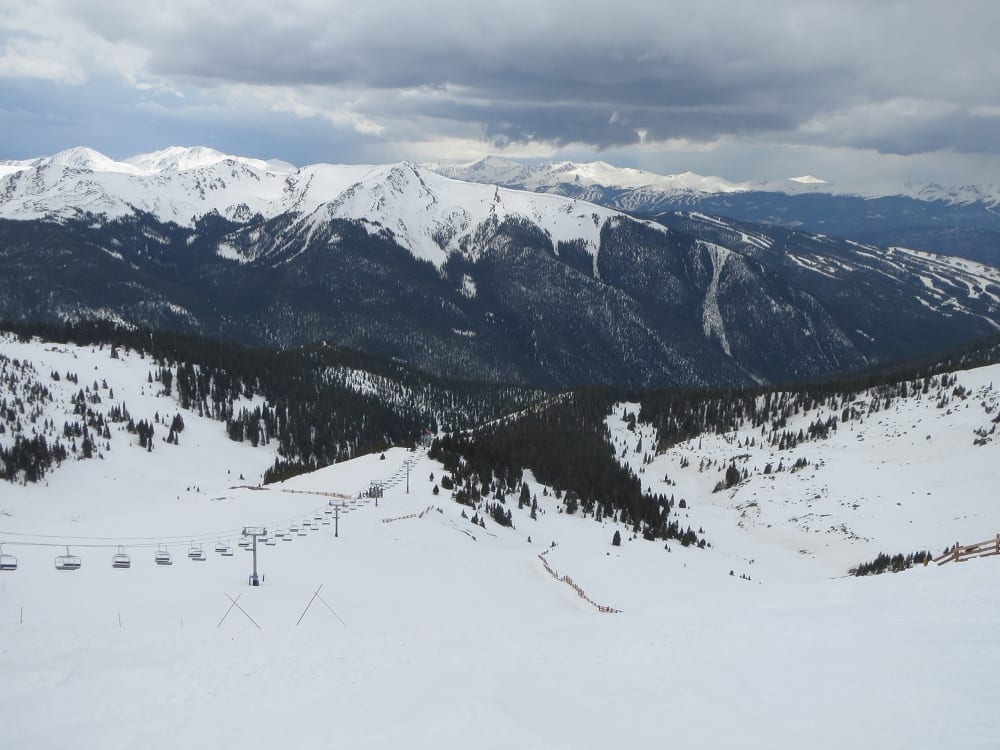 May 13, 2013 – A Basin has the longest ski season in Colorado. It's mid May and A Basin is still going strong with a 54″ base.
Most of the expert runs have closed down, but there is still a lot to ski, including Montezuma Bowl. The snow is a bit heavy, given the higher temperatures, but still fun.
Later Season June Skiing at A Basin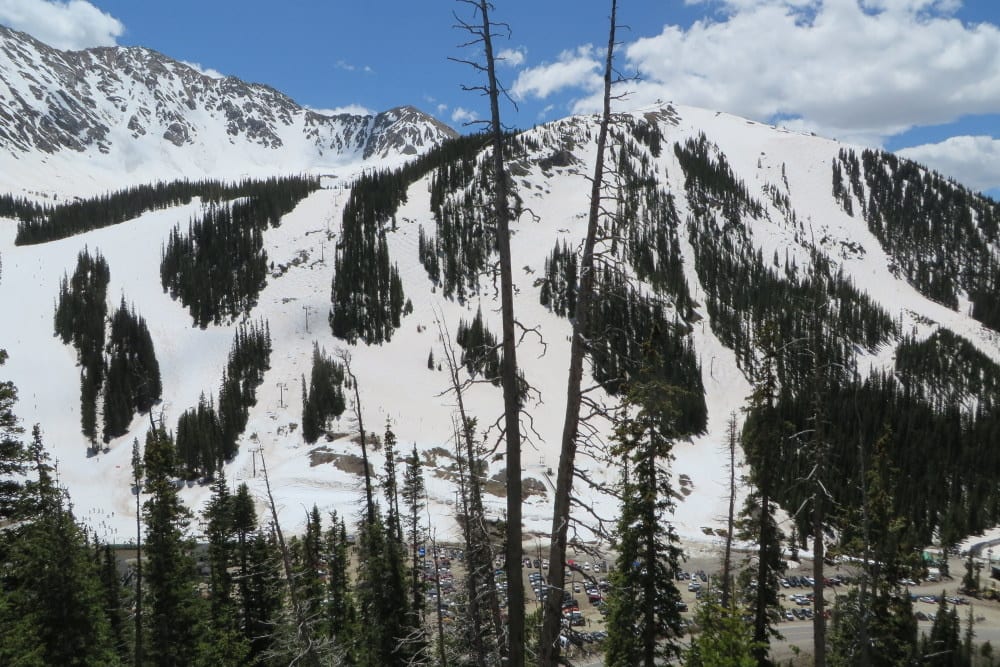 June 1, 2014 – It's June and A Basin's still going strong! The mountain still has good coverage and Montezuma Bowl was even open (today was last day). The skiing is spring time fresh, with soft, easy to navigate snow.
Arapahoe Basin is now closed during the week, but they reopen for three more weekends during June, with further season extensions depend on the conditions.
Friday, June 6-8
Friday, June 13-15
Friday, June 20-22