Silver Plume is a former Colorado mining town tucked in a narrow canyon at over 9,000 feet of elevation. It's located only a few miles west of Georgetown and is part of the Georgetown-Silver Plume National Historic District.
The Clear Creek County town is pretty quiet, but there's still a lot to see with plenty of historical architecture and a few small businesses. Some consider it a "living ghost town", as there are only about 175 residents as of 2020. However, don't overlook Silver Plume, as it is a great stop while you explore the beautiful surrounding area.
History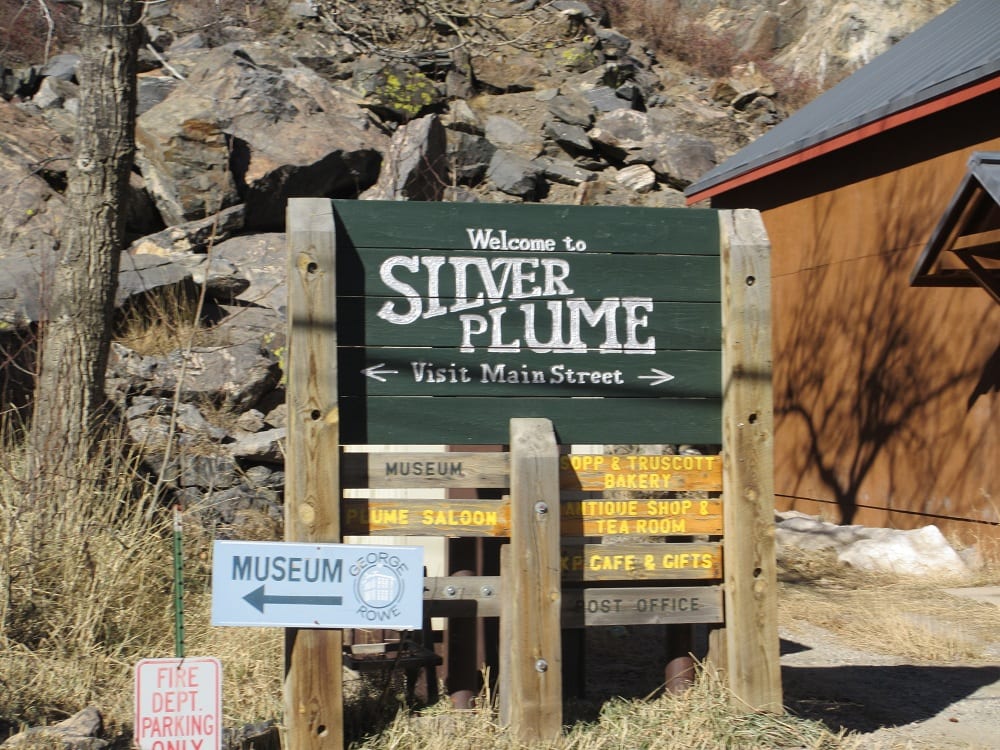 Much of the town's early growth can be attributed to the success of local silver mines and the large influx of miners to the area. In the latter half of the 1800s, Silver Plume had about 2,000 residents and a thriving commercial district.
There was a large fire in 1884 that destroyed most of the businesses on the main strip of town, but because of the continuing prosperity, most of the buildings were simply rebuilt. When the Sherman Act was repealed in 1893, Silver Plume lost the economic momentum from mining and ultimately started to decline.
After a small resurgence in lead mining during World War II, the town turned their energy to skiing and tourism to stay afloat. Today, Silver Plume is a semi-ghost town that is often overshadowed by nearby Georgetown, fueling a small popularity feud that has been alive and well since the mining days.
If you're interested in learning more about the history of this small town, the George Rowe Museum highlights Silver Plume's exciting past and is open to visitors from Memorial through Labor Day. The Georgetown Loop Railroad also makes a stop at the Silver Plume Depot for more education.
Main Attractions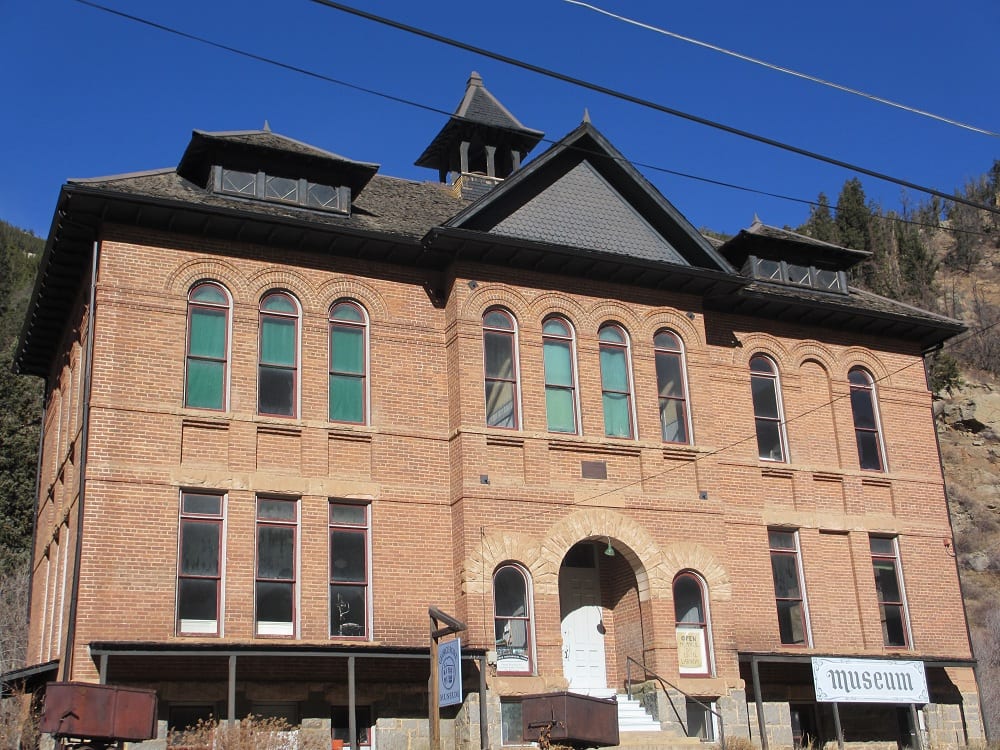 Georgetown Loop Railroad – This narrow gauge railroad departs Georgetown and loops through Silver Plume before returning back. There is an optional mine tour between the towns at Lebanon Mine, a thoughtfully curated living museum experience.
George Rowe Museum – Original schoolhouse of the town, built-in 1894 and converted into a museum in 1960. Today it houses a variety of exhibits about historical fashion, schooling, mining, and religion for visitors to explore.
Recreation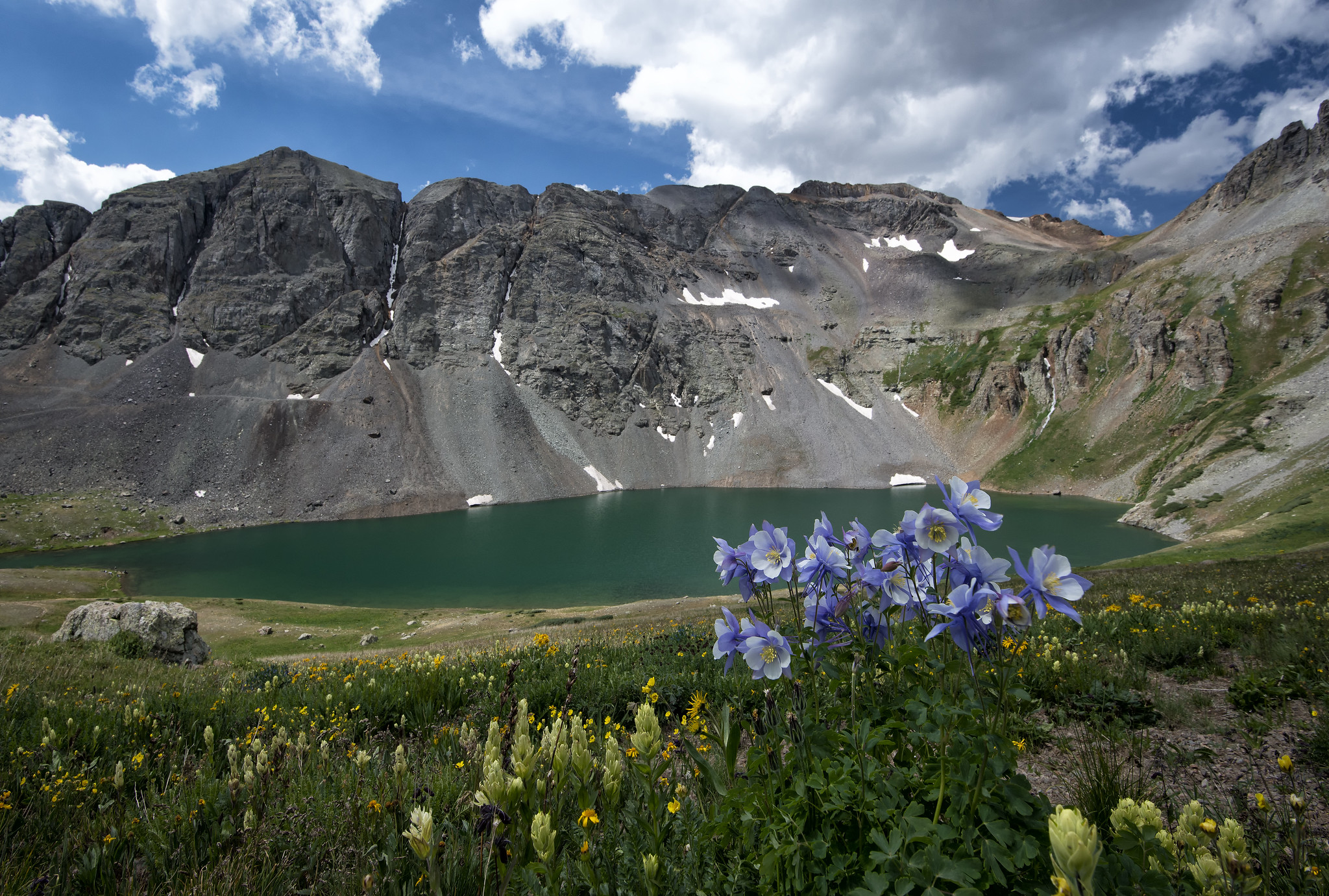 Camping – 
Clear Lake Campground has 8 large tent camping spots, fire rings, and a public toilet for visitors to use.
Guanella Pass is a larger campground if you continue south past Clear Lake on the Guanella Pass Byway. It has multiple campsites and well-kept vault toilets.
Fishing –
Clear Creek runs by town and into the Georgetown Reservoir, both offer good fishing for brown and rainbow trout.
Clear Lake is about 15 minutes south of town and offers bright blue waters with pristine fishing for trout and bow. Local spots offer boats for rent or you can cast a line from the shore.
Hiking –
The 7:30 Mine Trail gives visitors a grand view of the town and the Silver Plume valley. The mine was named because the miners' shift started at 7:30 am (an hour later than other mines). It sits about 1,500 feet above the town and is still visible. A ten-foot-tall Gunnison granite monument sits directly in front of the mine, in honor of the beloved owner, Clifford Griffin.
Pavilion Point is a 5.6 mile out-and-back trail with under 1,000 feet of elevation gain. It is considered moderate and is a perfect place for seeing autumn leaf colors.
Accommodations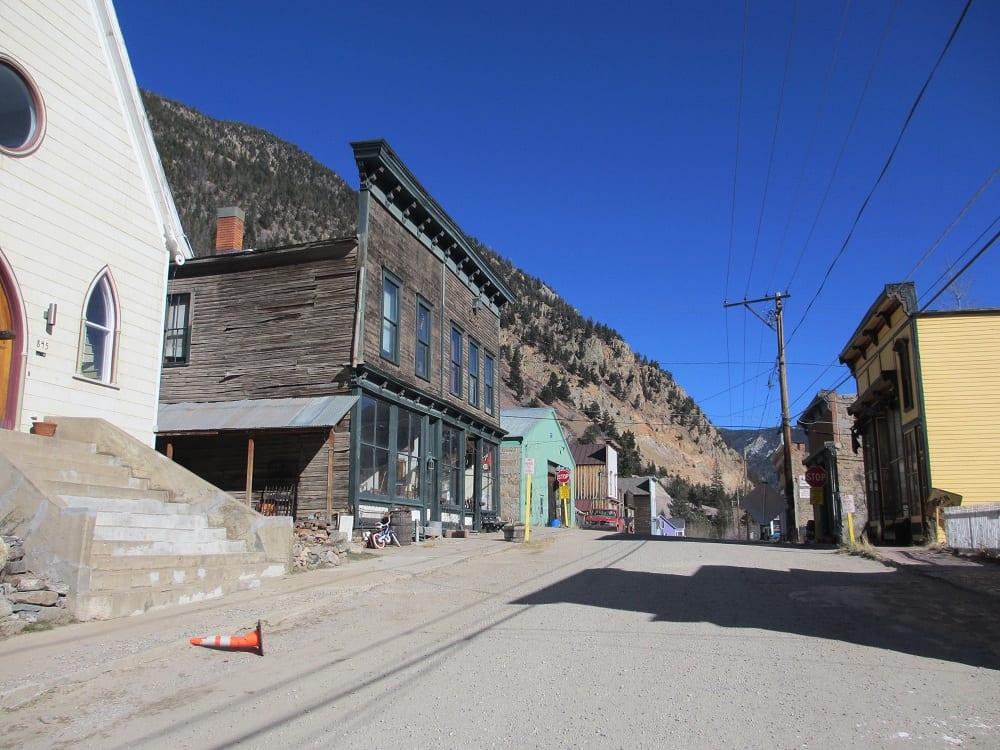 This section contains referral links. If you click through and take action, we may receive a commission, at no additional cost to you. 
Historic Windsor Hotel – There is only one hotel in town, The Windsor Hotel. It is a historic inn with beautiful views of the mountains and cozy rooms. The building was erected in 1884, and today serves as a bed and breakfast, hostel, and rest and relax lodging.
If you're looking for something else, neighbor Georgetown has a few options to choose from.
Dining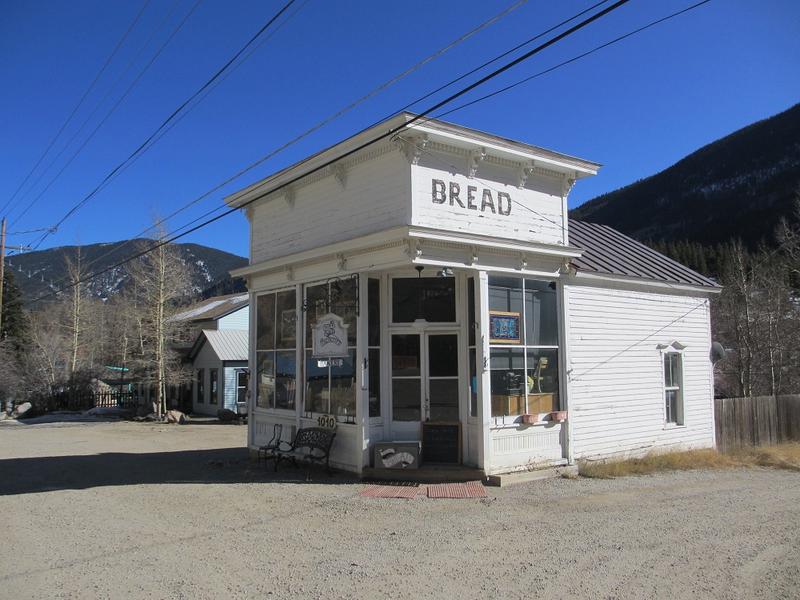 Plume Coffe Bar – This local favorite coffee spot has a variety of hot and cold drinks, burritos, and pastries to enjoy while you're passing through town.
Bread Bar – Although this bar doesn't serve any food (unless you count the obligatory popcorn), its cocktail menu is impressive and thorough. It sits inside of an old bread bakery, hence the name.
Activities near Silver Plume
Federal Lands:
Hot Springs:
Landmarks:
Museums:
Railroads:
Scenic Drives:
Ski Areas:
Towns:
Latest in Silver Plume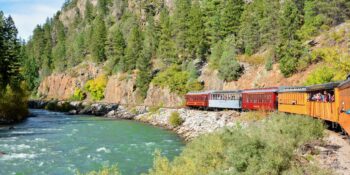 Colorado's scenic train rides are some of the best in the country. From utility to tourist…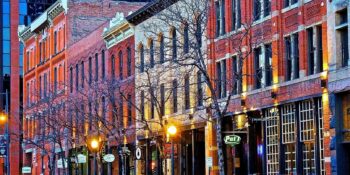 Take a peek into Colorado's past with a visit to one of these historic districts. Each…