Georgetown Loop Railroad was one of Colorado's first visitor attractions completed in 1884. It is a three-foot narrow gauge railroad that was considered an engineering feat at the time.
The loop was created to connect the two mining towns of Georgetown and Silver Plume. They lie 2 miles apart in a narrow mountain canyon. The train originally started in Denver and passed through Clear Creek Canyon (present day Highway 6) up to Idaho Springs. It then continued and ended just west of Silver Plume.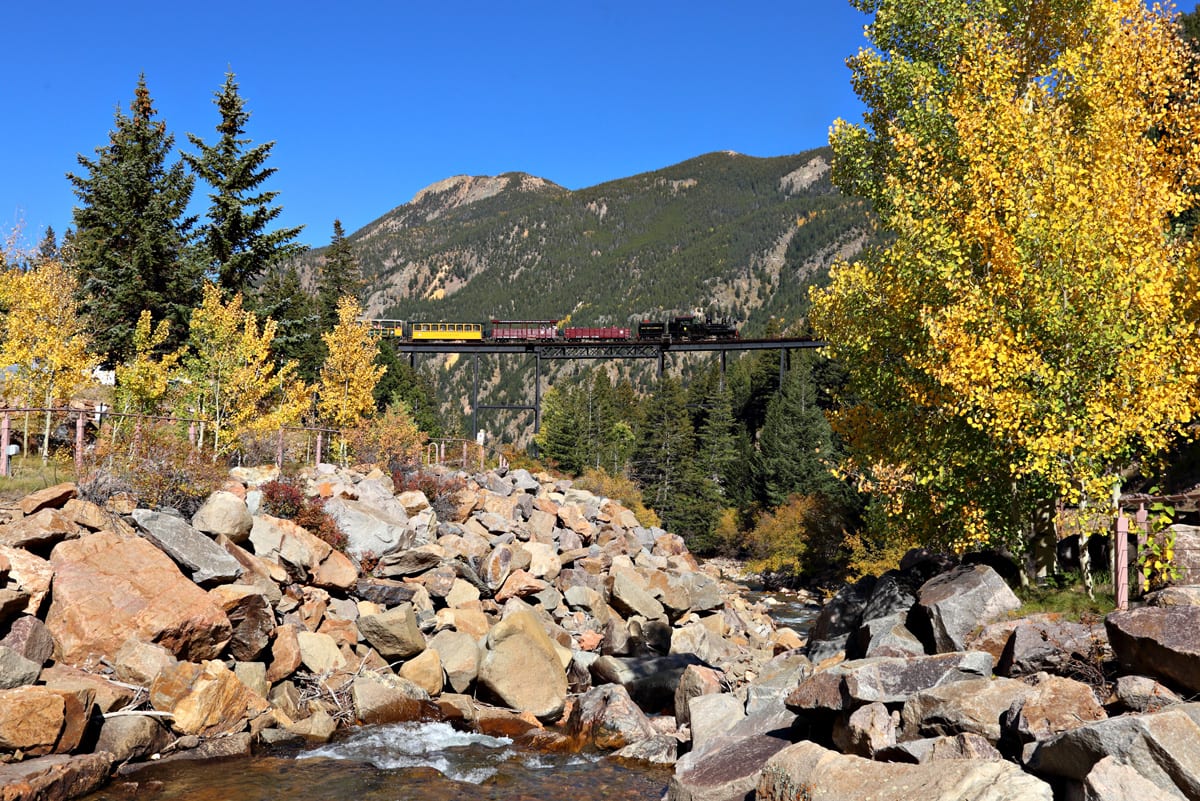 Engineers designed a "corkscrew" route that traveled 3.1 miles in length and slowly gained 640 feet in elevation. Builders included loops, fills, cuts, trestles, horseshoe curves, and grades of up to 4%. Four bridges cross Clear Creek during the loop.
Georgetown Loop Train Rides
It runs from Georgetown to Silver Plume to Georgetown – 6.2 miles; 1 hour 15 minutes. Half way through the loop you can take an optional tour of the Lebanon Silver Mine. This tour takes you 500 feet into an 1870s mine tunnel. Allow for an additional hour and 15 minutes for this tour. Lebanon Silver Mine tours run through September.
Details
Address: 507 Taos St, Georgetown, CO
Phone: 303-569-2030
Season: early May through December
Website: georgetownlooprr.com
Latest in Georgetown Loop Railroad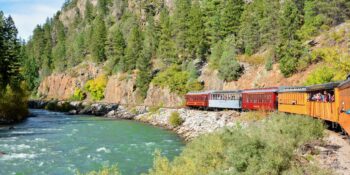 From utility to tourist attraction, Colorado's railroad system has seen its share of twists and turns…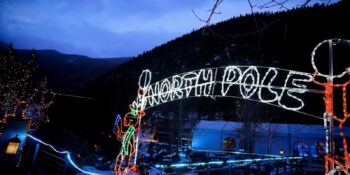 {Georgetown North Pole Train, photo by Georgetown Loop Railroad Facebook} What Christmas would be complete without…