Georgetown Loop Railroad was one of Colorado's first visitor attractions completed in 1884. A three-foot narrow gauge railroad that was considered an engineering feat at the time, the loop was created to connect the two mining towns of Georgetown and Silver Plume. Designed with a corkscrew route by engineers, the loop is 3.1 miles in length and slowly gains 640 feet in elevation.
Two miles apart in a narrow mountain canyon, the train originally started in Denver, passing through Clear Creek Canyon (present-day Highway 6) up to Idaho Springs, and ending just west of Silver Plume.
History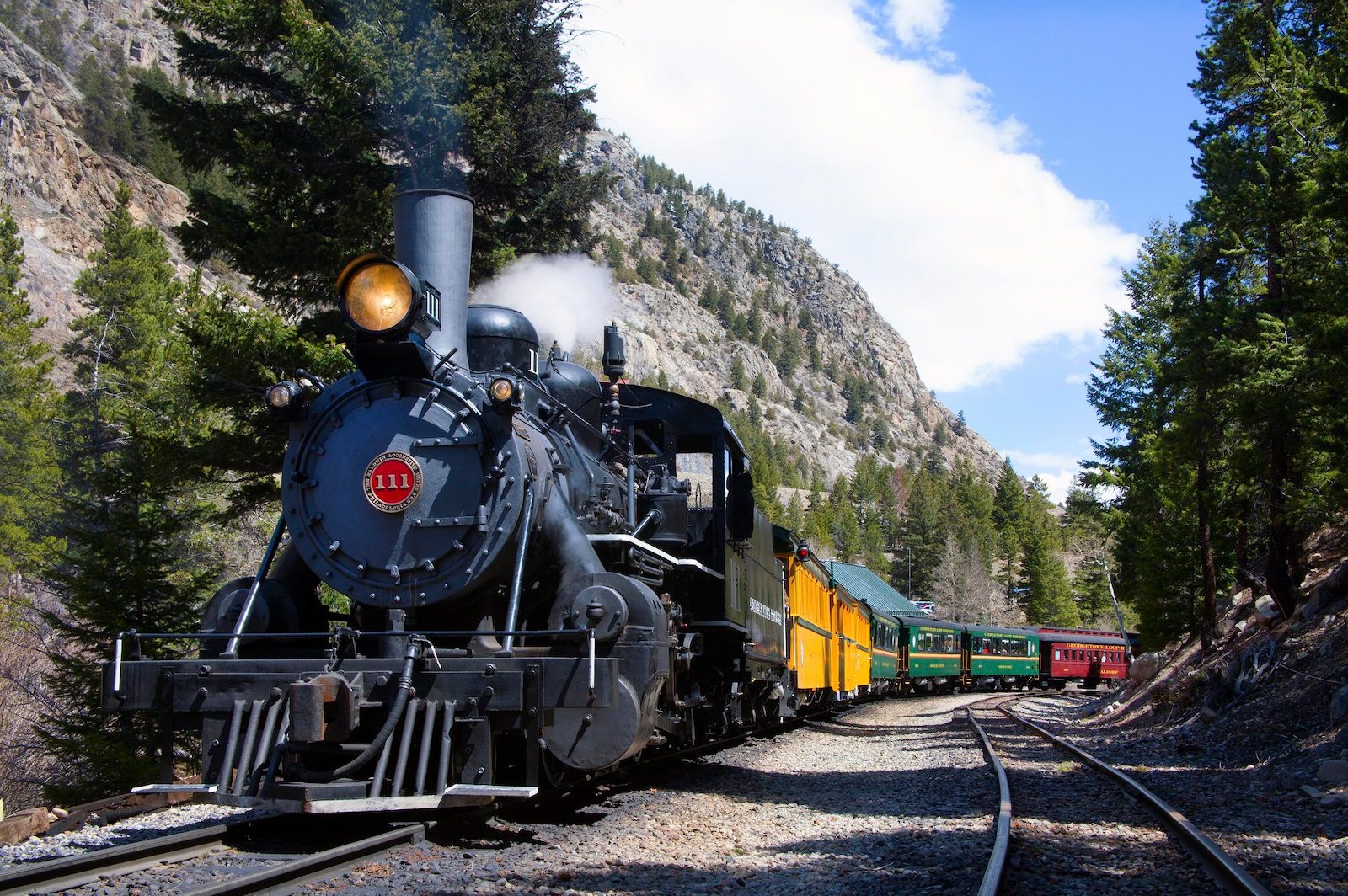 Constructed between the 1870s and 1880s, the Georgetown Loop Railroad allowed freights, consumers, and passengers to access the area. Considered the "Silver Queen of Colorado" for a short time, Georgetown only held the title for a few months before the silver rush hit Leadville. Determined to reach Leadville, financier Jay Gould funded the expansion of the track.
Planned by UP chief designer Jacob Blickensderfer, the railroad had to go through a narrow valley, requiring loops, horseshoe curves, and hairpin turns to make it to reduce the grade from over 6% to 3%. With four bridges crossing over Clear Creek, the Georgetown Loop Railroad become a popular tourist destination from the 1880s to the early 1900s, especially since it was only $3 to ride.
Going from seven daily trains to two, the railroad closed down fully by 1941. Rebuilt over the 1960s and 70s, the Georgetown Loop Railroad was granted money during the 1980s, leading to the reconstruction of the Devil's Gate High Bridge as well as new visitor facilities, restrooms, loading platforms, and an engine house.
Georgetown Loop Train Rides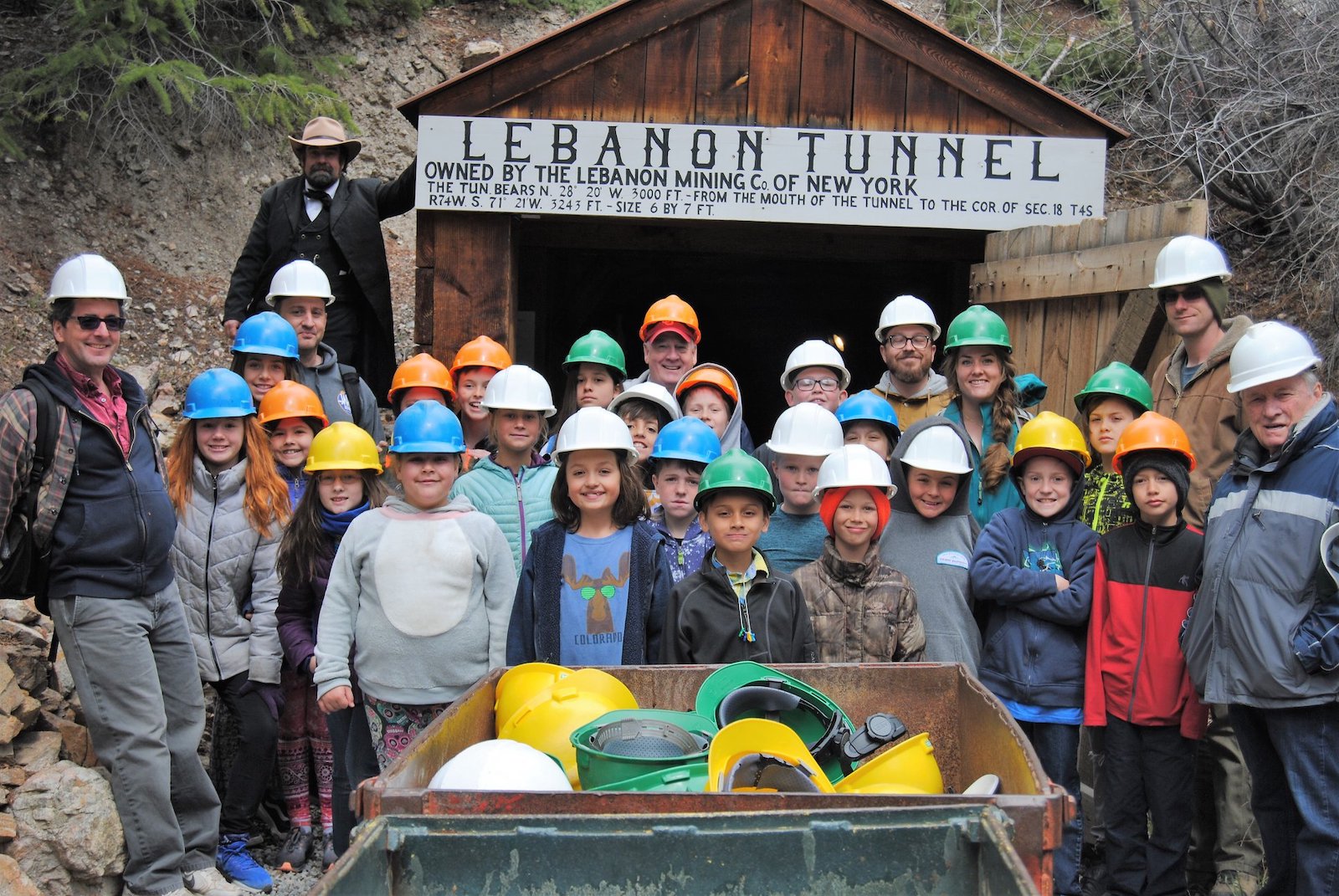 Train rides from Georgetown to Silver Plume and back, a 6.2-mile loop, last about 1.25 hours and provide guests with the option of doing additional tours. Guests can choose between sitting in coach seating or a parlor car during their ride. Coach cars come in two variations: a boxcar with a canopy roof and open sides or an open-air gondola.
Regardless of which car you're in, make sure to bring a jacket and snacks as food is not provided. Parlor cars, on the other hand, are enclosed and considered first-class. With tables and chairs perpendicular to the windows, tables can fit 2-4 guests. It should be mentioned, that these cars are only available during the holiday season.
Halfway through the loop, visitors can decide if they wish to take a tour of the Lebanon Silver Mine and Evertt Mine. With three tour packages offered seasonally, guests can head 500-1000 ft into the mines before panning for gold. Moreover, special events and themed rides are held throughout the year, so be sure to check online in advance to see what's in store.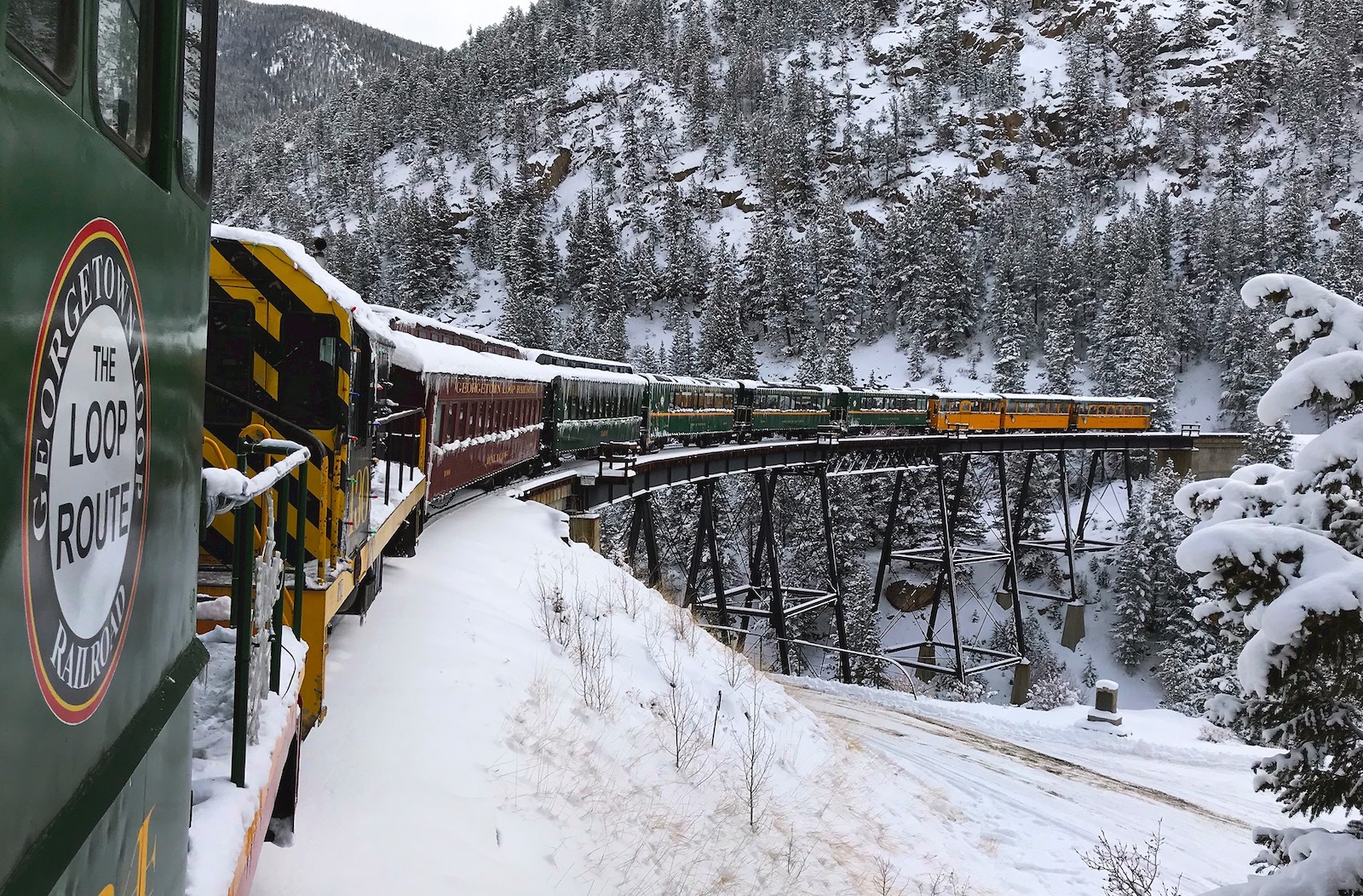 During the holiday season, guests can also enjoy the winter train rides, which provide a festive experience that's great for the entire family. Running from November to early January, depending on when you visit, you can meet Santa, interact with Ebeneezer Scrouge, or enjoy 300,000 lights in Santa's Light Forest.
Details
Address: 507 Taos St, Georgetown, CO
Phone: 303-569-2030
Season:  May – January
Website: georgetownlooprr.com
Latest in Georgetown Loop Railroad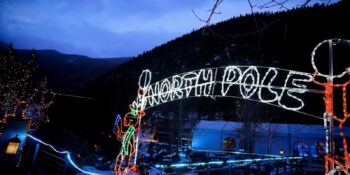 What Christmas would be complete without hot cocoa, a trip to the North Pole, or a…