Add some adventure to your day by extending your train ride on the Georgetown Loop Railroad with a tour of Lebanon Silver Mine or Everett Mine. These dated, authentic mines give visitors a sneak peek into history during the era when Georgetown was nicknamed the "Silver Queen of the Rockies."
Dug in 1870, Lebanon was lonely one of 50 mines in the Georgetown region still producing ore by 1885. Reaching its deepest point of 1,200 feet in 1886, the demand for silver decreased, which resulted in its closure. Today, the mine acts as a tourist destination, offering tours, and gold panning.
Tours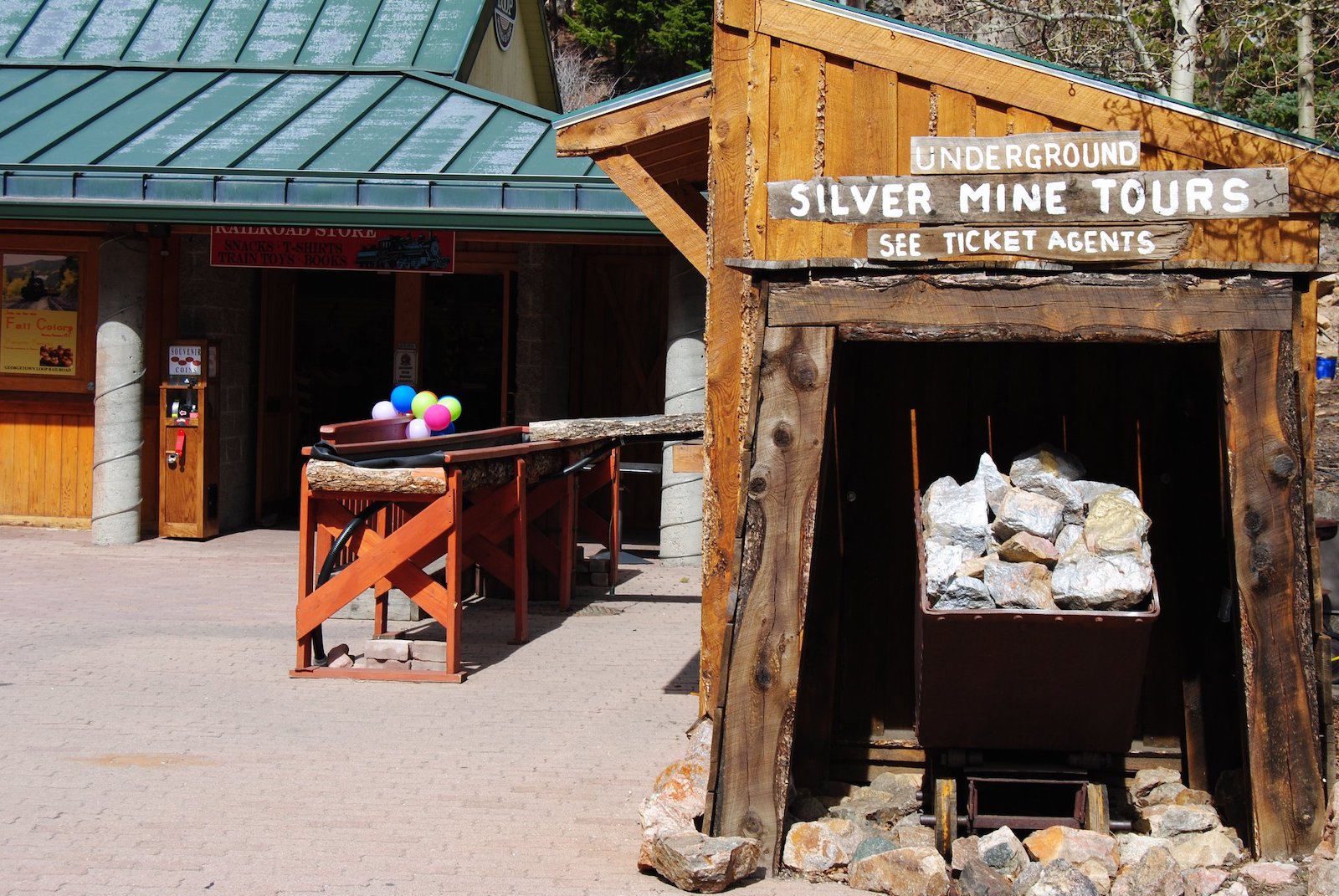 Open from April through mid-September, reservations are highly recommended and fill up last. Adding an additional 1.25 hours to your train ride, exploring these tunnels requires sturdy footwear and a jacket since the temperature inside hovers around 44℉.
Kids ages four and under aren't allowed on the tours for safety reasons, and an adult must accompany children throughout. All tours include at least a ¾ trek into a dark underground mine. Everyone is required to wear a helmet provided on-site, and no strollers or wheelchairs are allowed inside. Be aware that the last train departure of the day doesn't allow for time at the mines.
There are three mine tour options to add to your train ride experience: the Lebanon Silver Mine Tour with Gold Panning, the Lebanon Extension Mine Tour, and the Everett Mine Tour.
The Lebanon Silver Mine Tour with Gold Panning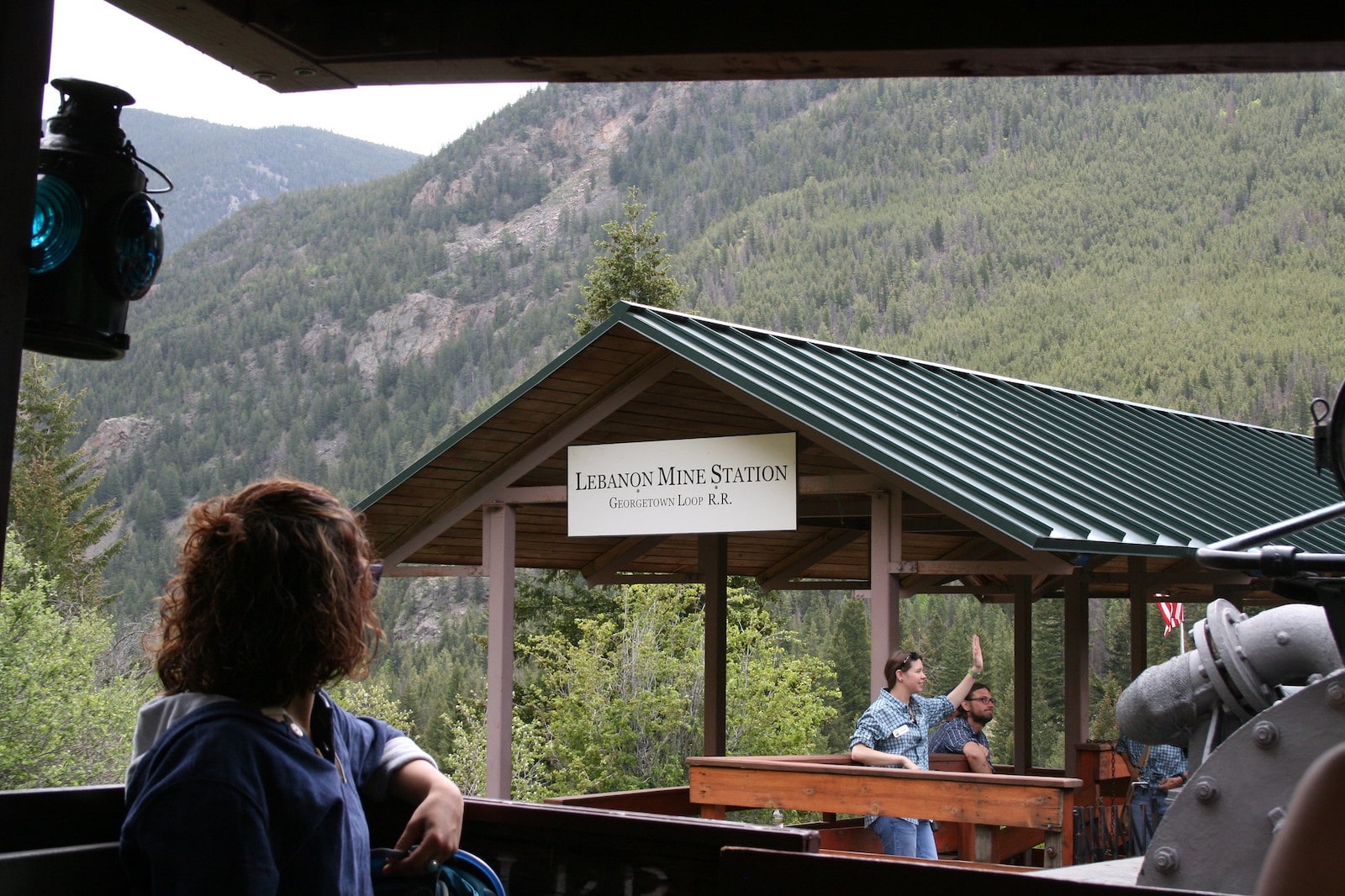 The Lebanon mine is located at about the halfway mark of the Georgetown Loop Railroad. Taking guests over 500ft inside and over a century old, guests can experience a slice of history and hear stories about the lives of its miners. Guides will point out silver veins, talk about labor in the tunnels, and at the end of the tour, everyone gets to pan for gold and keep what they find.
The Lebanon Extension Mine Tour
The extended tour takes visitors 1,000 feet inside Leavenworth Mountain and into the southwest Lebanon access tunnel. Guests also get to see and explore the section underground that connects the Silver Plume and Silver Queen mines. Seeing historical markers like boot prints and naturally occurring stalactites, calcite dams, and silver pearls make the tour even more interesting.
Everett Mine Tour
Experience another mine from the 1880s and see the many exhibits in this dimly-lit, authentic attraction. Guests can see displays of how miners worked in low light conditions and how drilling techniques shifted from hand-held to mechanical.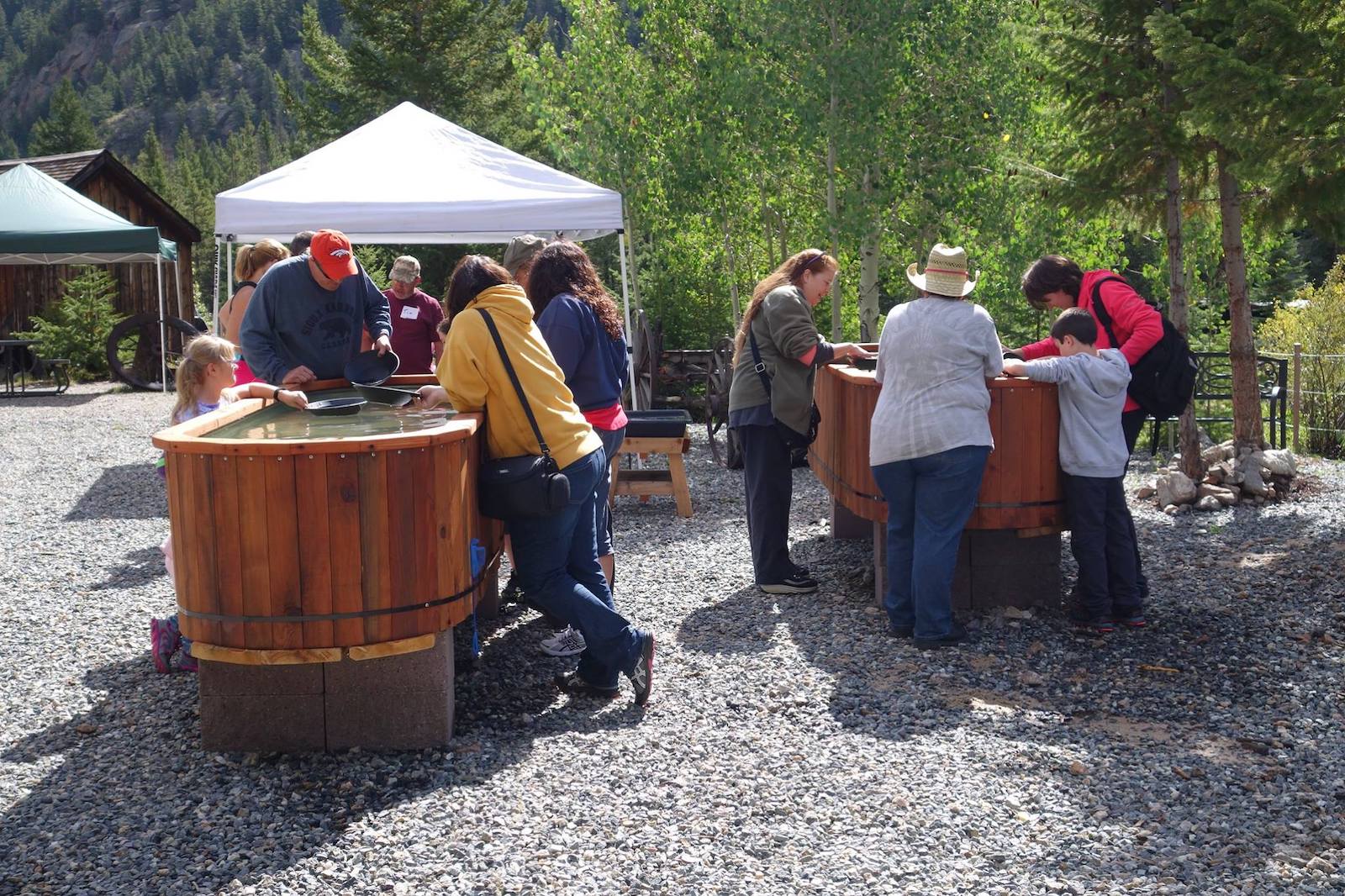 Visitors also learn all about ore removal, blasting, tunnel construction, and timbering. Gold panning is a part of the experience, and each ticket comes with a hot dog meal and lemonade.
Details
Address: 646 Loop Drive, Devil's Gate Depot, Georgetown 80444
Phone: 1-888-456-6777
Season: Year-round
Hours: Seasonal | April – Mid-September
Website: georgetownlooprr.com…