Guanella Pass passes through two national forests on its way from I-70 to US 285. It begins in Georgetown, CO, in the Arapaho National Forest and climbs to 11,669 feet in 12 miles. After the summit, it crosses into the Pike National Forest, before ending in Grant.
It's breathtaking the whole way and definitely worth a trip, which takes about an hour. September and early October are two of the most popular times to drive the pass, with beautiful fall foliage everywhere. Both sides of the pass offer something unique, with plenty of forests and mountains to explore.
National Scenic Byway b/w I-70 and Hwy 285
Guanella Pass is a remarkable drive between two major highways. This national scenic byway connects I-70 and Georgetown, to the north, with Highway 285 and Grant, to the south.
It begins directly from downtown Georgetown and quickly climbs 12 miles to its summit at 11,669 feet. The whole drive to Grant takes about an hour.
Camping and hiking are the main activities on the byway. Mount Bierstadt (14,065′) is one of the easier 14'ers in the state to hike and is accessible from the Summit Area of the pass. The three-mile trail to the top takes 3 to 6 hours roundtrip. Mt Evans is another 14'er with a trail from the pass. You can also drive up Mt Evans.
Highlights on Guanella Pass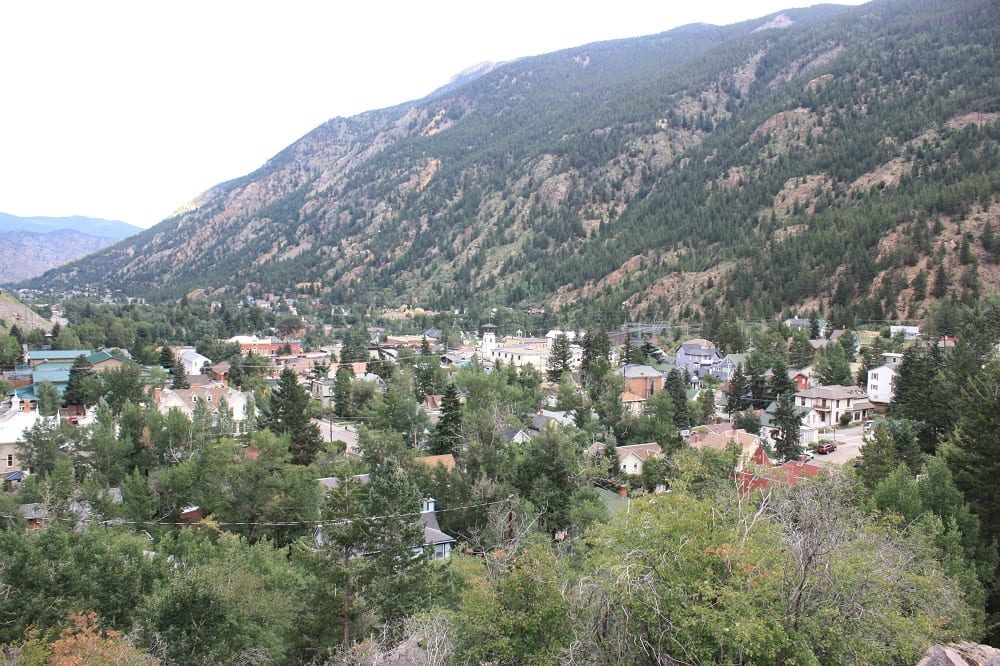 (north to south)
Activities near Guanella Pass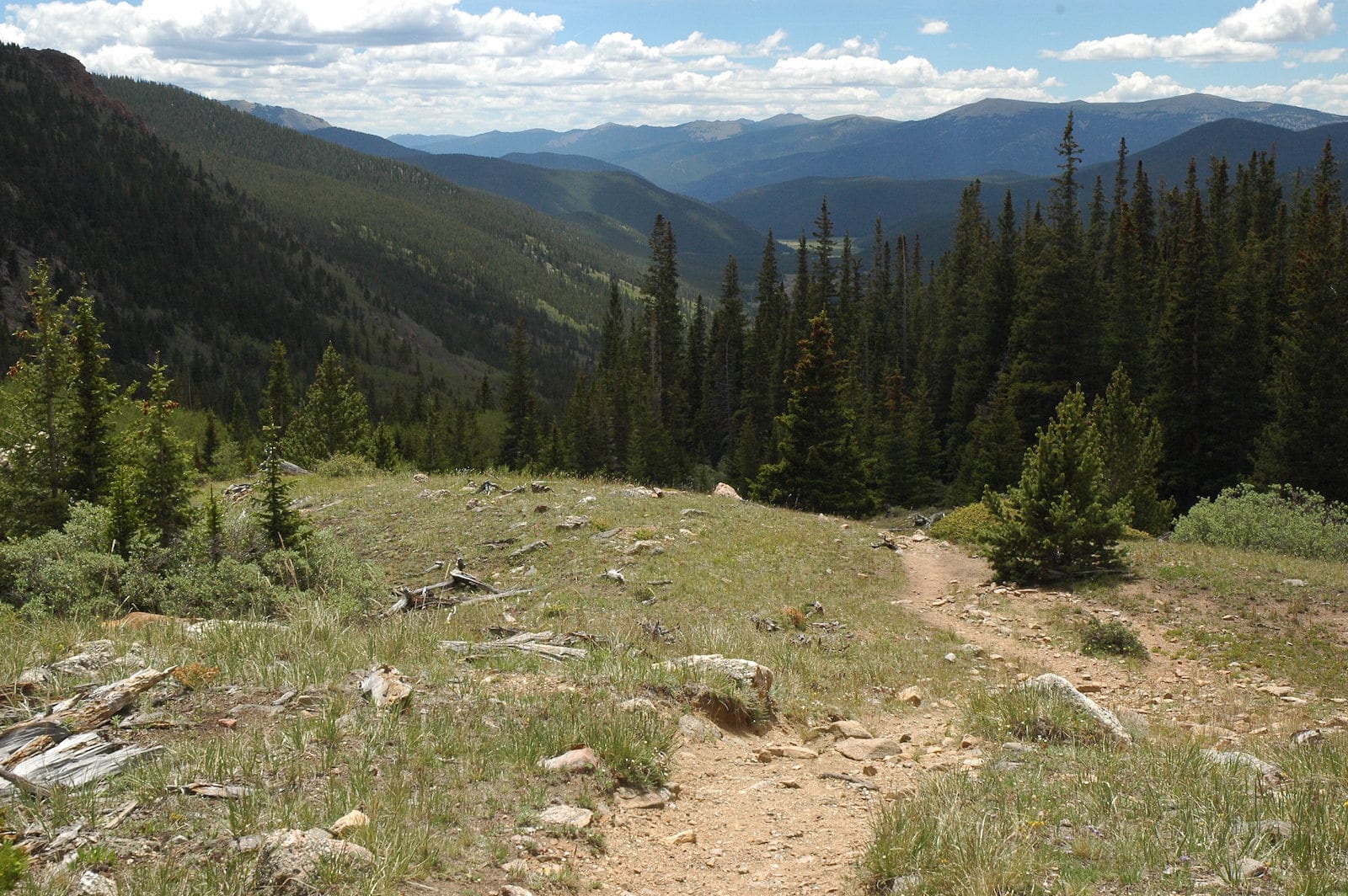 Biking – Some folks bike the pass.
Camping – There are four campgrounds on Guanella Pass, as well as lots of dispersed camping. There are two Arapaho National Forest campgrounds on the Georgetown side and two Pike National Forest on the Grant side.
Fishing – Georgetown Lake and Clear Lake are the closest to Georgetown. There are also a few lakes along the pass.
Hiking – Beautiful trails are found dotted along the pass. Most of the big hikes though are at the summit. A 1/4 mile hike overlooks the valley.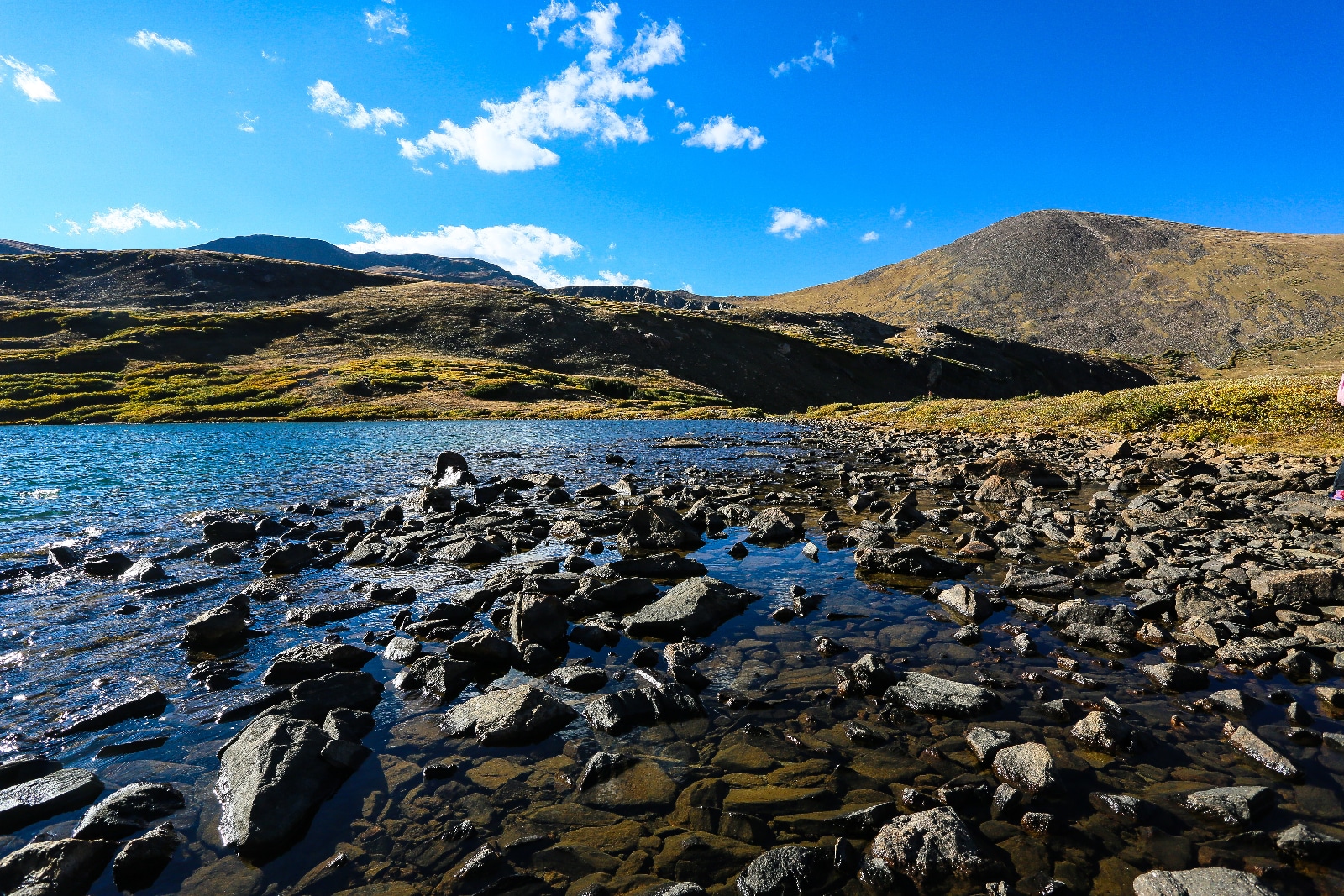 Horseback Riding – Horses are allowed on certain multi-use trails.
Hunting – Permitted in parts of the federal land during appropriate seasons.
OHV – There are several forest service roads that allow off-highway vehicles.
Winter Recreation – The pass may close if there is avalanche risk. Otherwise, trails are open to cross-country skiing and snowshoeing.
Getting There

The pass is open year-round, weather permitting. It does close in the winter sometimes. The 22-mile, 2WD route takes about an hour and is fine for all cars. From downtown Georgetown, take Co Rd 381/Guanella Pass Road out of either the historic district or in 'downtown' Grant on Highway 285.
Details
Address: Guanella Pass, Georgetown to Grant, CO
Season: April – November
Length: 24 miles
Roads: 2WD, Free
Map: Guanella Pass (.jpg)
Campground Reservations:
Website: codot.gov/…
Latest in Guanella Pass