Bag the summit of Mount Blue Sky, another one of the fifty-eight Fourteeners of Colorado, through a short but rather beautiful hike along Mount Blue Sky Trail. Previously called the Mount Evans Trail, it was designated as a National Recreation Trail in 1979.
For decades it has been a favorite of Denverites and Coloradans for hiking, nature viewing, and up-close wildlife observation. It summits the 14,271-foot Mt Blue Sky.
Hiking the National Recreation Trail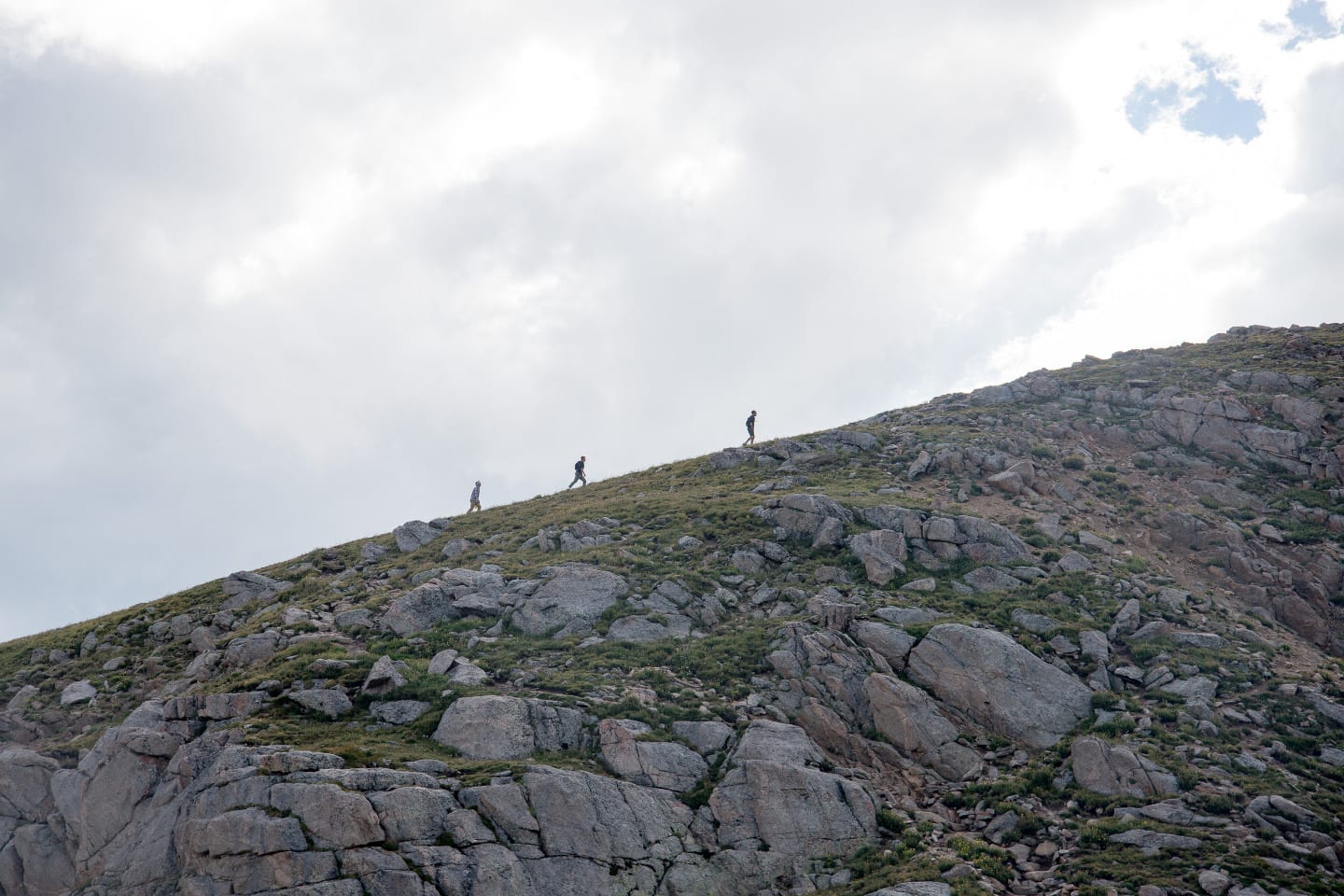 Mount Blue Sky National Recreation Trail is located halfway between Idaho Springs, Clear Creek County, halfway to Evergreen. It's a quick 0.17 miles long one-way climb to the 14,265-foot summit of Mount Blue Sky from the end of Mount Evans Road.
Due to the trail's short length, easy level of difficulty, and amazing scenic views, it is highly trafficked especially from June to September. The drive up the Mount Blue Sky Byway to the start of the trail is free, however, you must pay for parking at the summit. It's a seasonal road open from late May to mid-October, weather permitting.
The hike up will take 15-20 minutes to finish with an elevation gain of 82 feet. You may think that this is not that much of a hike, but never underestimate it. The elevation can make this easy trail a little difficult, remember you're still climbing at over 14,000 feet. The peak is 14,265 feet above sea level.
Trail Route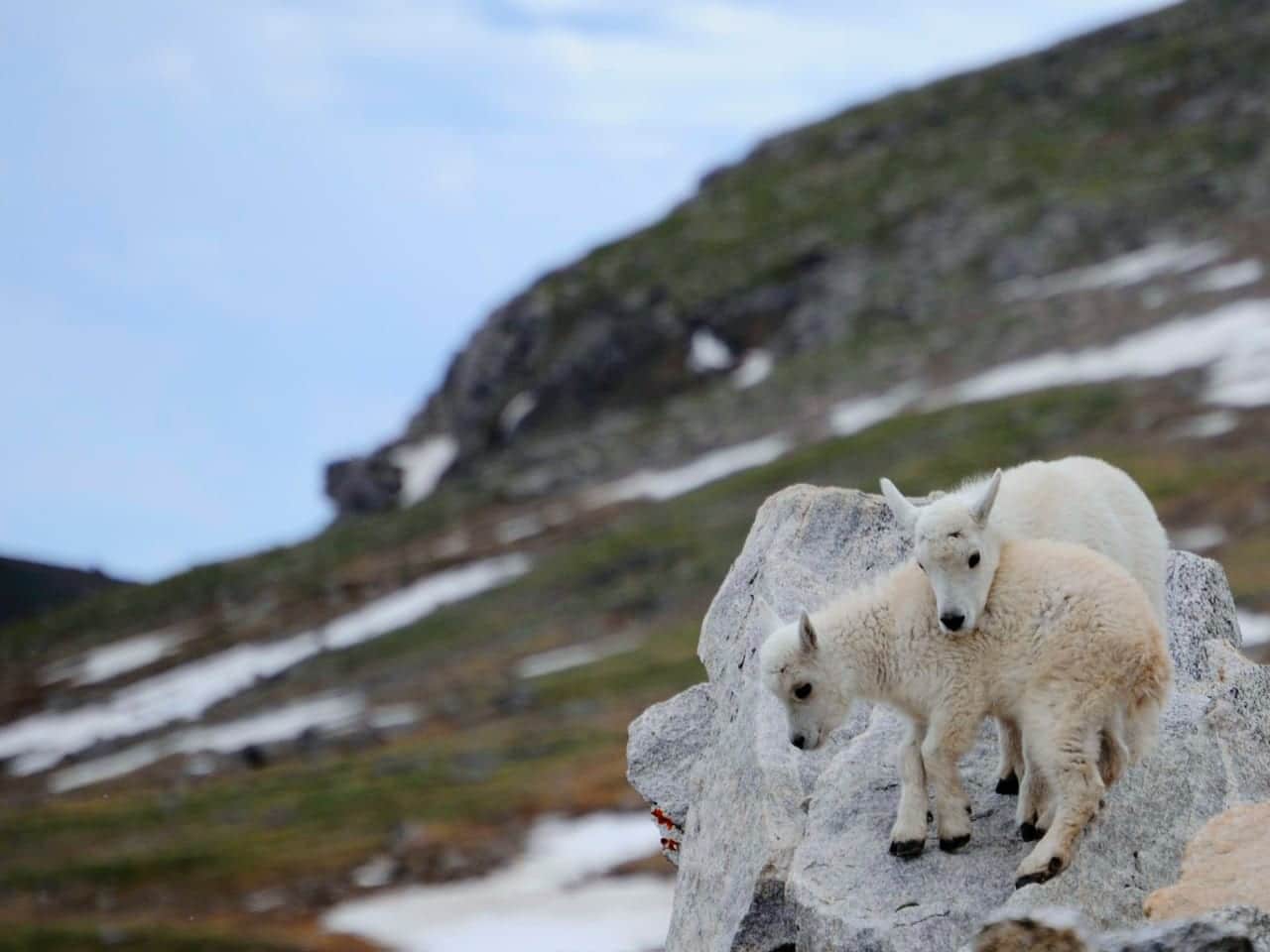 Mount Blue Sky National Recreation Trail is accessible through the highest paved road in North America, Mount Blue Sky Scenic Byway, which gives you an option to drive up to basically the mountain's peak. But to really actually conquer the summit of Mount Blue Sky, you'll need to take the trail on the northeast of the summit parking lot at the end of the byway.
This brief National Recreation trail is well maintained. No long specific directions are needed here, all you need to do is to follow the obvious trail and enjoy every moment of the way. Bighorn sheep, marmots, pika, and mountain goats frequent the area and are never shy for quick poses.
Up top, the astonishing views of the Rocky Mountains and various stunning landscapes and distant mountain peaks will welcome you. Aside from the natural sceneries, three buildings are on the summit of Mount Blue Sky: the ruins of the Crest House restaurant, Meyer-Womble Observatory, and the High Altitude Lab.
Now, before you tackle your first fourteener, be mindful of these few tips: Be prepared for the high elevation. Be mindful of the weather, may it be extreme temperature changes, wind, or storms. Bring plenty of water and keep your dogs on leash.
Camping and open fire are not allowed in undesignated areas. Although the trail is never closed, Mount Evans Road may be closed even in summer if winter-like conditions develop, so do your research beforehand. Lastly, there is a parking fee as well.
Getting There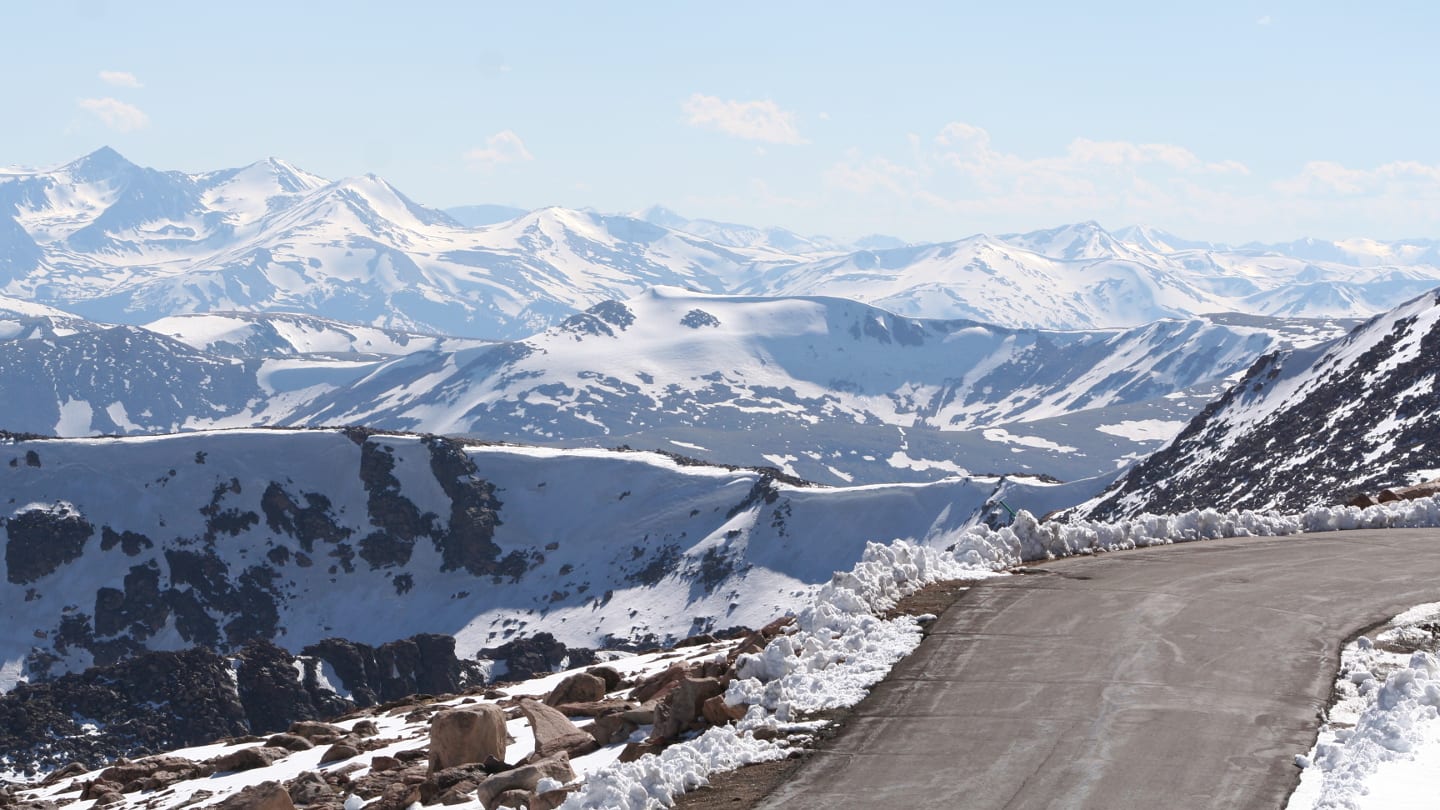 From Interstate 70 westbound, take Idaho Springs exit 240. Follow Highway 103 until you reach Echo Lake. Then, turn south on Mount Blue Sky Scenic Byway (Colorado Highway 5) and drive for approximately 14 miles to the trailhead parking lot.
Details
Address: Mount Evans Road, Idaho Springs, CO
Season: late May to mid-October
Website: fs.usda.gov/…