Located in the stunning Arapaho and Pike national forests Mount Blue Sky is best known for its scenic byway from Idaho Springs to just a few hundred feet away shy of the summit. The peak was formerly called Mount Evans, after a territorial governor.
This prominent 14,271-foot high 14er is nearest Georgetown, Evergreen, and Idaho Springs, depending on where you're coming up from and your anticipated route to the top. Denver is less than an hour and a half away.
In 2017, the American Physical Society declared Mount Blue Sky a historic site because of experiments related to cosmic-ray physics, performed between 1935 and 1960.
Trail Routes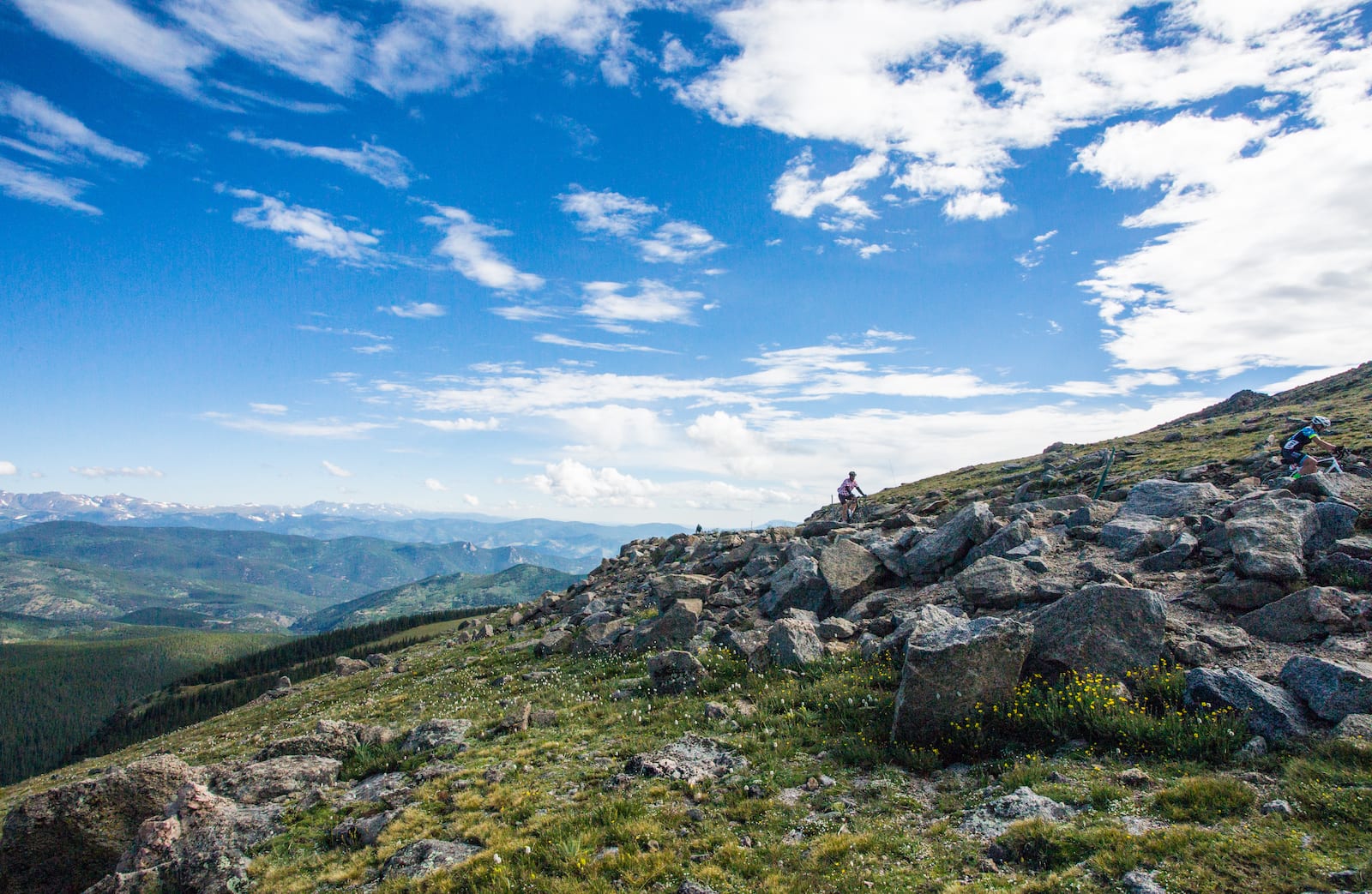 Mount Blue Sky has a total of 7 different trail routes, one of which is shared with the nearby Sawtooth Mountain and Mount Bierstadt. The Class 2 trails are West Ridge from Summit Lake, West Ridge from Echo Lake, and West Ridge from Guanella Pass.
The remaining routes of West Gully, North Face Moderate, North Face Steep, and the combo route are Class 3. All Class 3's for Mount Blue Sky are recommended as being snow-only routes with the exception being the combo route.
You can also drive up to the base of the summit and hike the final 82 feet of elevation to the summit, which is a lot harder than it sounds. Allow 15 minutes to scale up it at above 14,o00 will wind ya. A parking fee is required.
Activities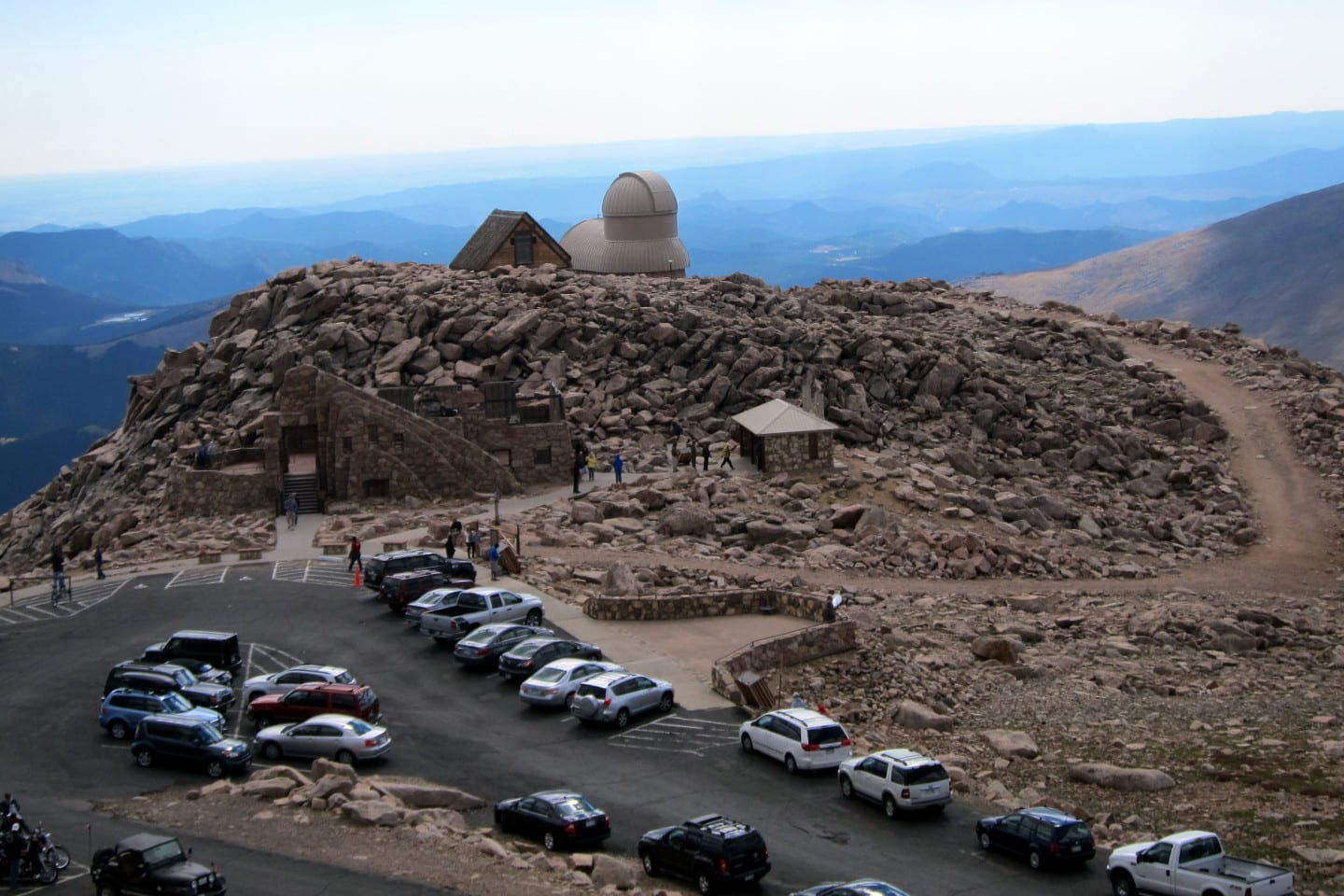 Passes are available for pickup at the Summit of Mount Blue Sky Interpretive Site. Those who are walking, on bikes, or driving through do not need passes. There are other activities within the Arapaho and Pike national forests.
Auto Tour – You can drive up over 14,000 feet on the seasonal Mount Blue Sky Byway. It delivers you to a parking area at 14,130 feet, just shy of the actual summit. There is a fee to park a vehicle at the top.
Bicycling – The byway is a great way for cyclists to take in the scenery. Pavement makes the ride smooth with no need for a mountain bike.
Camping – Camping is not allowed within one-half mile of the Mount Blue Sky corridor as well as within the entire Summer Lake Flats.
Crest House Ruins –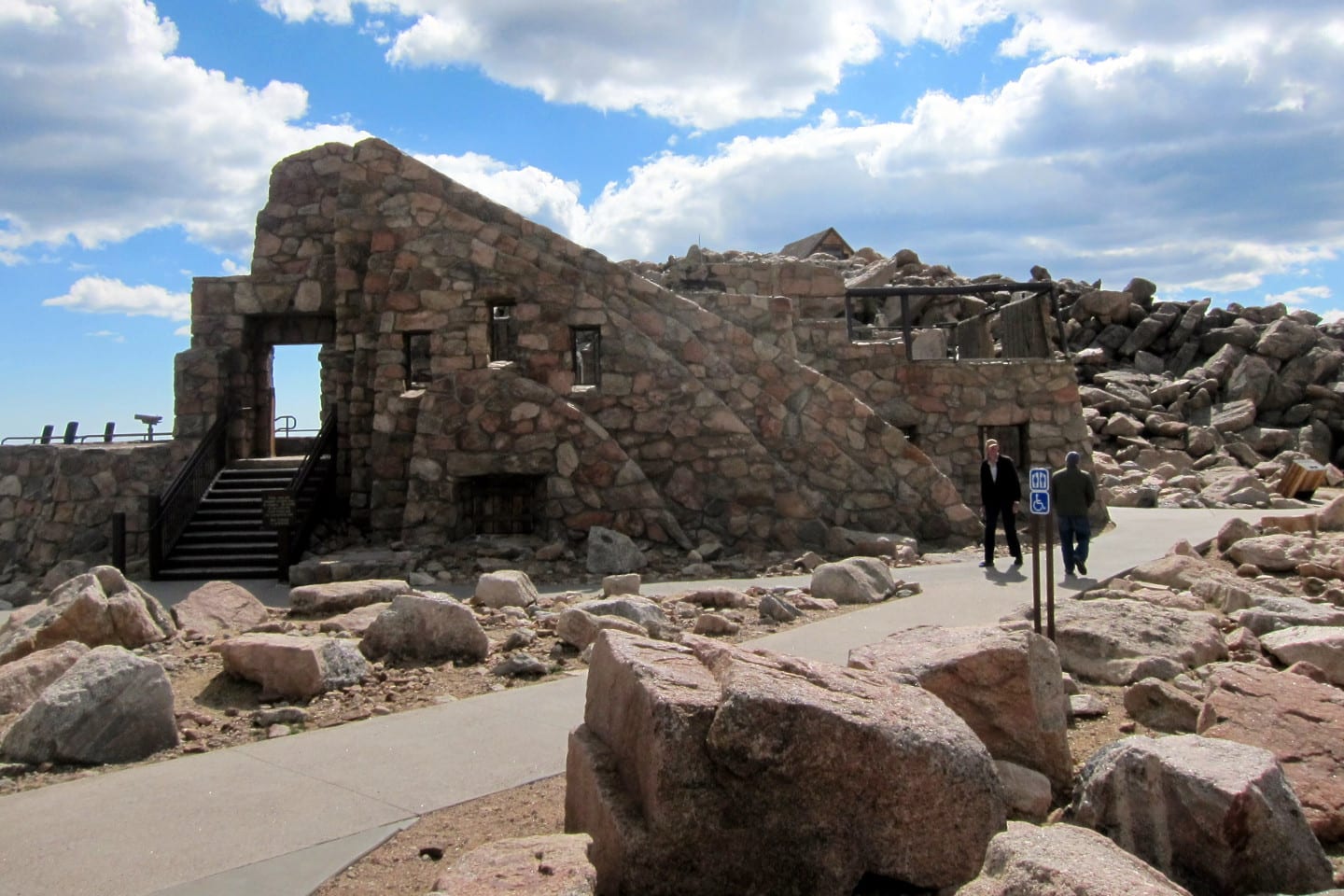 Hiking – Hiking on any of the trails is either Class 2 or Class 3. Come prepared and ready for any changes in weather. If you are just doing the final 82 feet of elevation from the parking lot, expect to feel the effects of hiking at elevation, with much less oxygen to fuel your push.
Further backpacking and backcountry exploration can be done within the great Mount Evans Wilderness Area.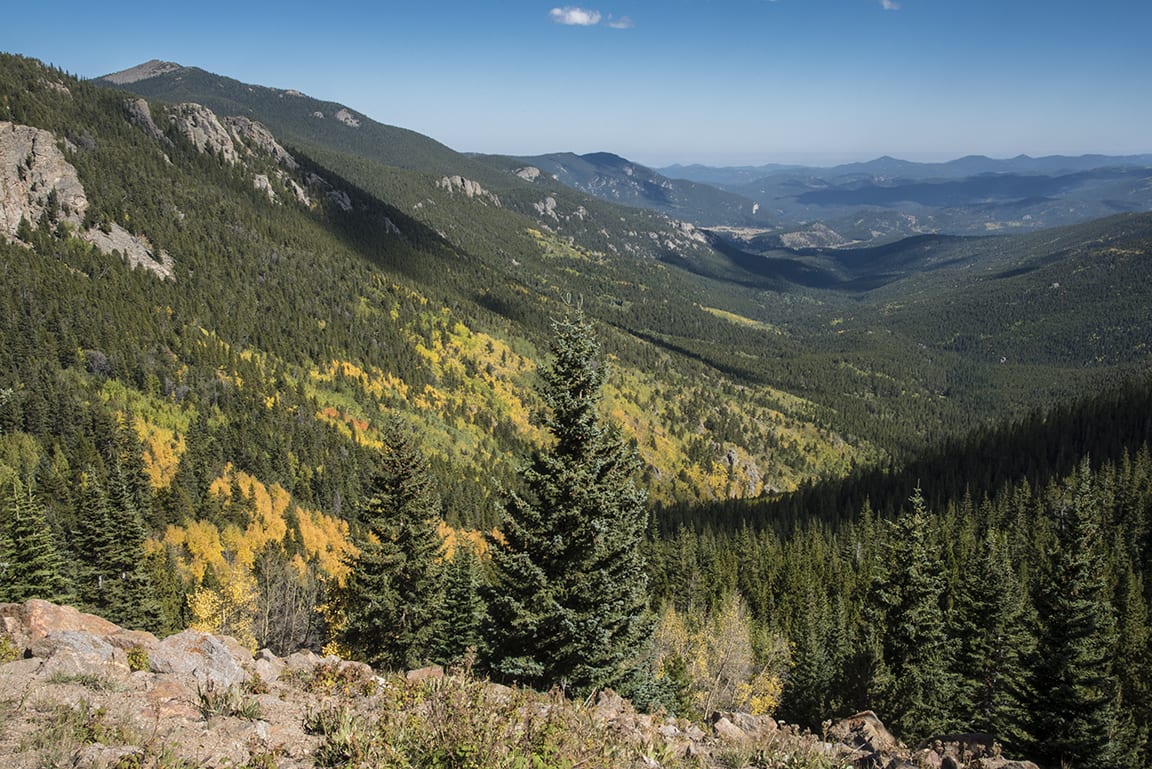 Hunting – A hunting permit is required to hunt in the area, though no hunting is allowed within one-half mile of Mount Evans Road.
Nature Center – The Dos Chappell Nature Center is located a few miles onto Mount Evans Road and offers exhibits on the various flora and fauna throughout the area. During the open season, they do have staff available on site.
Picnicking – The area has multiple picnic benches to sit and enjoy the scenery or local wildlife.
Details
Address: Arapaho and Pike National Forests, Clear Creek County, Colorado
Nearby Towns:
Season: Year-round with seasonal amenities including the byway
Elevation: 14,271 feet (4,350 meters)
Website: fs.usda.gov/…
Latest in Mount Blue Sky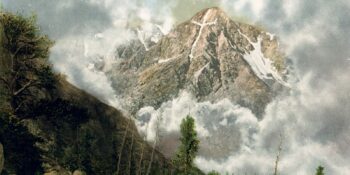 Without a doubt, Colorado boasts some of the best mountain recreation and scenery in the world.…