Located around 12,000 feet above sea level in Colorado, near Guanella Pass, is a small ghost town only accessible by a rugged road called Geneva City.
The town sits at the headwaters of Geneva Creek within the Geneva Basin area of the Pike National Forest. The climb to Geneva City offers travelers distant mountain views, gushing streams, seasonal wildflowers, and wildlife viewing opportunities.
History
After the civil war, Geneva City slowly developed during the mid-1800s, as prospectors were attracted by the area's gold, silver, and iron mining opportunities.
Ample resources allowed a smelter and sawmill to operate nearby and local mines operated steadily until the 1960s. Even at its height, Geneva City was a seasonal encampment that was unoccupied during the harsh winter months.
Despite being built over 100 years ago, many of the well-constructed log cabins of Geneva City still stand today. Visitors can see the remnants of many homes and mining facilities in addition to a boarding house and saloon.
Getting There
Geneva City is accessed via the Duck Creek Picnic Area of the Pike National Forest. The area's dense iron content attracts harsh electrical storms (check the weather!) and access is typically limited to a few months in the summer and early fall.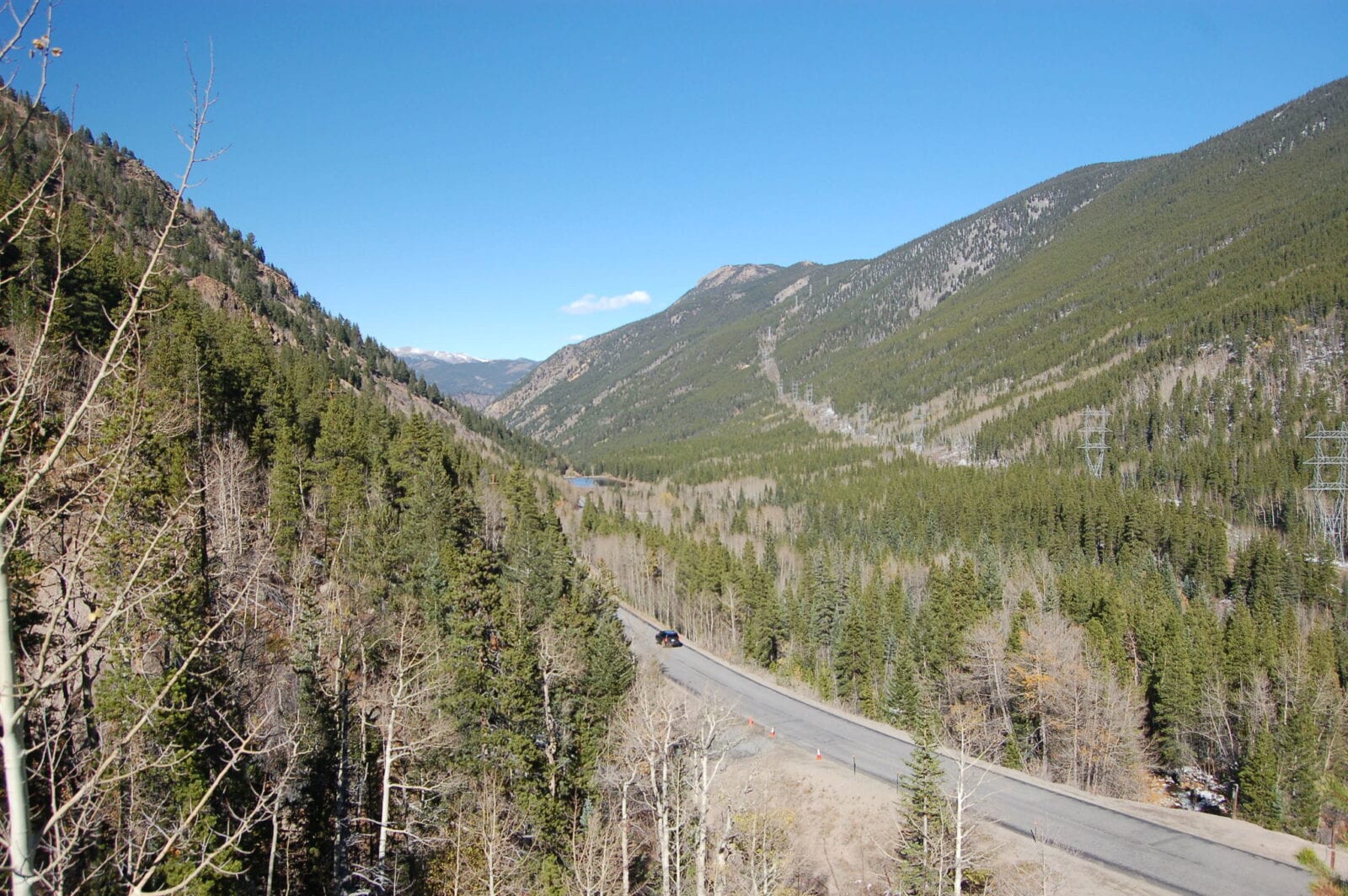 The ascent up FSR 119 is very rugged with sections of tight turns as well as steep and narrow roads. It is also possible to reach the Geneva City townsite on foot, mountain bike, or horseback. If you're looking to spend the night, there are many trailheads and camping opportunities close by.
From Grant
Drive 7 miles north on Geneva Road to reach the Duck Creek Picnic Area
Take a left into the parking lot and continue straight on FSR 119
From Georgetown
Take Guanella Pass Rd from Georgetown to the summit of the pass
From Guanella Pass, continue south for 6 miles
Take a right into the Duck Creek Picnic Area / FSR 119
Details
Nearby Towns:
County: Clear Creek County
Roads: 4WD, rough road
Season: July to September