The Colorado Pond Hockey Tournament always keeps its size limited for a few certain good reasons. While a big crowd is always enjoyable, the non-crowded but energetic event hopes that its participants will have the time to get to know each other and brush up on friendships.
The no-fuss and stress-free tournament will happen from Friday to Sunday, February 17-19, 2023 in Silverthorne, which is located around famous ski destinations like Vail, Loveland, Keystone, Breckenridge, and Copper Mountain Resort.
Silverthorne Winter Pond Hockey Tournament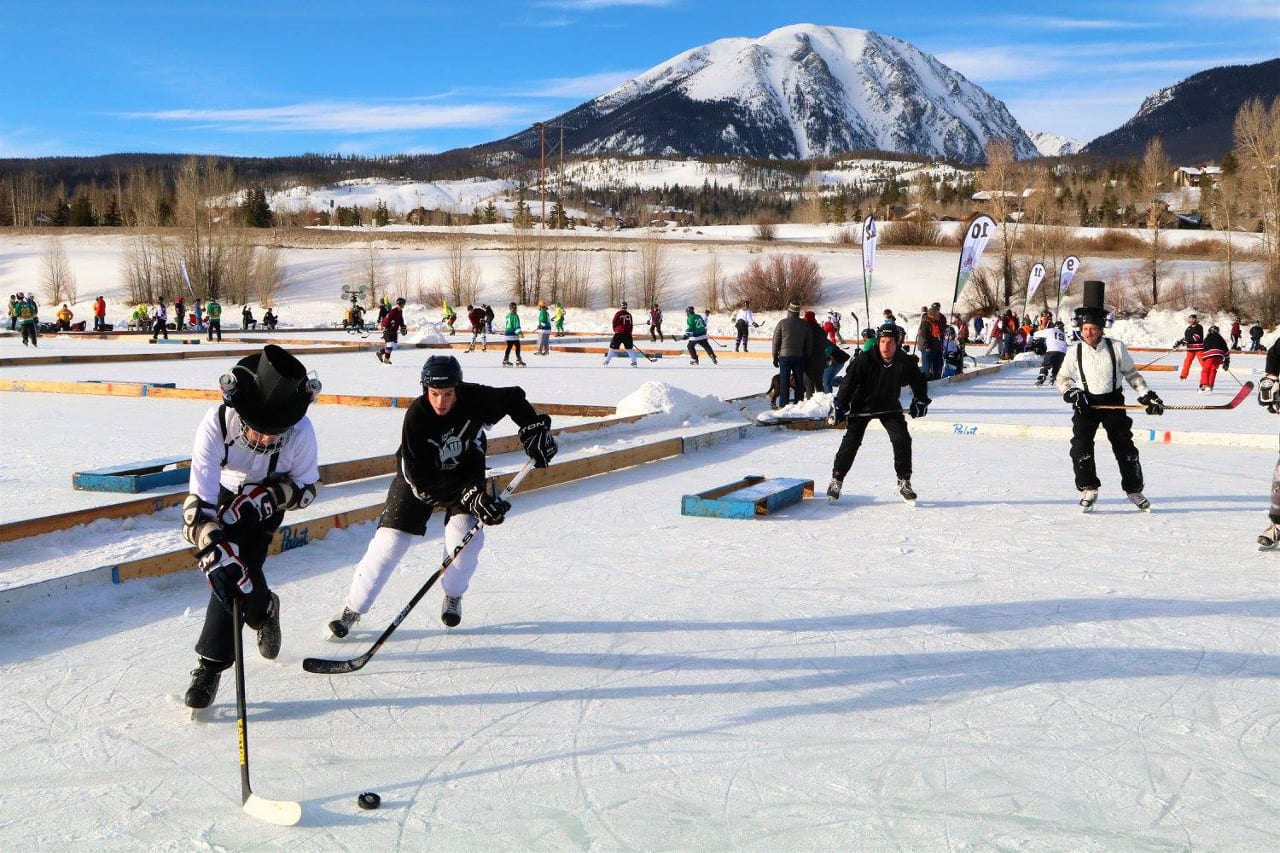 In order to take part in this unique event, you need to register via their website. There will be a couple of team divisions including:
Open Division (A/B)
PABST League (C/D)
Brown Bottle League (E and little experience)
45+ Steel Can League
Women's Division
Broken Bottle Division (all about fun, no playoffs)
Registration: Each team should consist of 4-6 players. Early registration can be done without having a full team roster since the website gives contestants the option of adding members to their group.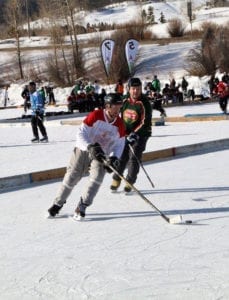 Registration fees range from $595 to $725 per team, depending on when you submit your forms. There is a limit, so reserve your spot early. There's a waitlist too, though no guarantee you'll compete.
Beneficiaries: The tournament is not all fun and games. Multiple charities become lucky benefits of the Pond Hockey Tournament. Additionally, each participating team also donates $60 when they check in at the event.
Schedule of Events
There will be an exciting array of activities for players and spectators alike, and many family-friendly areas as well. There won't be a shortage of great food and local beer to keep you going throughout the day. A player's lounge will be open daily as a place for teams to gather and relax.
Thursday, February 16:
Friday, February 17:
Round Robin tournament play
Beer garden, food vendors, bar games, and public family skate area open
Jagermeister Long Shot Competition
Live Music
Saturday, February 18:
Day 2 games
Beer garden, food vendors, bar games, and public family skate area open
Jagermeister Long Shot Competition
OAKLEY Bare Foot Pond Race
Apres Skate Party at the Dillon Marina
Hockey Hair competition
Presentation of the Avalanche hockey team
Sunday, February 19:
Playoff games
Activities
Trophy presentation
Silverthorne Accommodations
Check out the best hotels in Silverthorne.
Details
Address: Lake Dillon, Silverthorne
Date: Friday – Sunday | February 18-20, 2022
Website: coloradopondhockey.com