On the second Saturday of each November, Georgetown, Colorado, comes alive with bighorn sheep and celebration. Georgetown is the proud home of one of the oldest and largest bighorn herds in the entire state and their pride is especially contagious in the fall.
All eyes anticipate viewing these beautiful mountain beasts at the Bighorn Sheep Festival. Join the crowds in Georgetown Saturday, November 12th, 2022, as visitors and locals alike enjoy wildlife programs, children's activities, hikes, music, crafts, and more.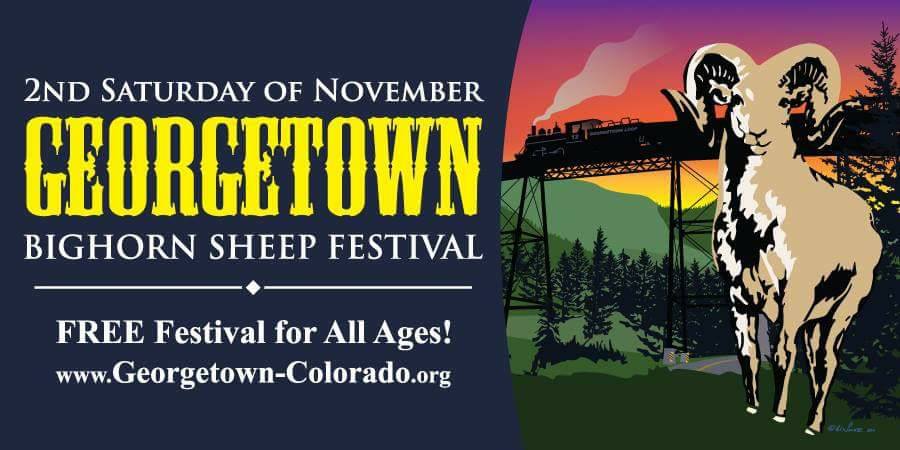 The day's highlight is a stop by the wildlife viewing station where trained volunteers assist in helping visitors spot the herd with binoculars while offering a brief lesson on their history. This down-home event is free to everyone.
Accommodations
Check out the best hotels in Georgetown.
Details
Address: 600 6th Street, Georgetown, CO 80444
Date: Saturday, November 12th, 2022
Admission: Free
Website: facebook.com/georgetownbighorns