When most Coloradans think about influential people associated with their state, they dive deep into history and remember names like Molly Brown and Adolph Coors, or come up with a contemporary politicians like Jared Polis. However, in the same way countless unknown musicians of the past shape the ones the world knows and loves today, Colorado history is chock full of fascinating figures that made their mark on the state, but became mostly forgotten over time.
On this list, you'll find inspiring stories of people that reflect Colorado's intrepid, tenacious spirit. They are important people from Colorado's past, famous in their day. Take a look at another article covering the more prominent historical Colorado figures for some names you've probably heard of.
Here are among the most important Colorado persons from history, in no particular order:
Chipeta, "White Singing Bird" 1843 -1924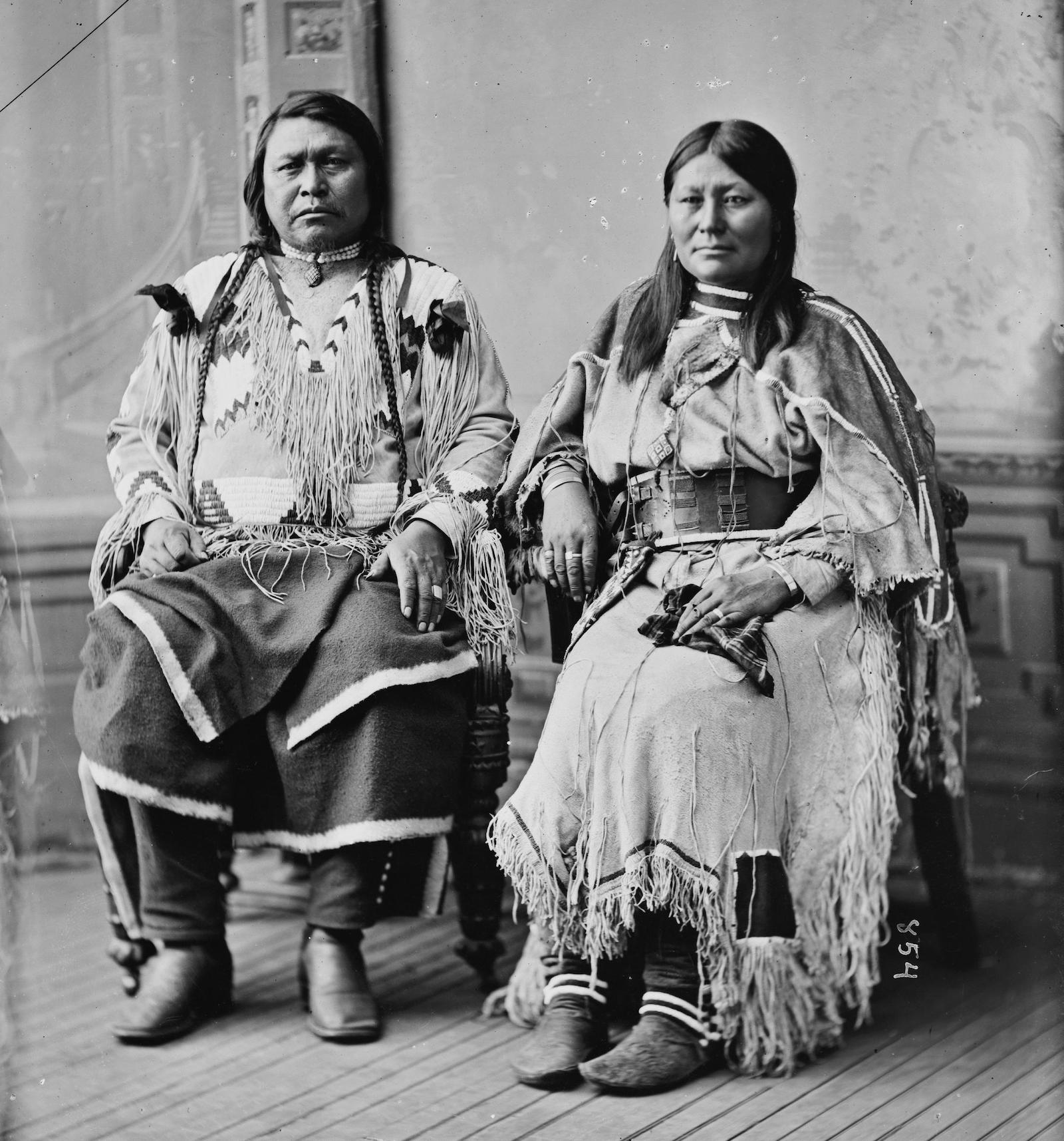 Born in the Kiowa Apache tribe but raised by the Ute Tribe, Chipeta flexed a powerful influence within Indian-US relations that was virtually unheard of from Indigenous women in America during her time. Her efforts were crucial in helping to bring Native Americans and white people together to address their issues, and she helped to create the first treaty of Conejos, Colorado, in 1863 alongside her husband Chief Ouray.
Widely admired by Native Americans and white settlers alike, Chipeta is remembered for being the only woman to sit on the Ute tribal councils, and for lobbying the US Congress as a representative of her tribe. But in a tragic turn of events, a betrayal on behalf of the US government forced Chipeta and the rest of the Uncompahgre Utes out of their homes in Conejos, Colorado after Cheif Ouray's death. The US Army marched her and her tribe to the new home the government designated for them in Ouray, Utah, which is more than 4oo miles to the northwest.
Henry C. Brown 1820-1906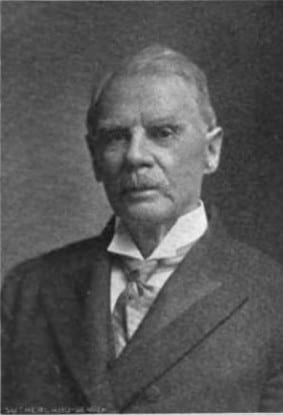 You may not recognize the name Henry Cordes Brown, but if you've been to Denver, you've almost certainly seen the indelible mark he left on the city. Unlike a Colorado figure who was born into wealth like Spencer Penrose, Brown's early life was filled with struggle and uncertainty. Orphaned at age 7, the Ohio native moved to Virginia as a teenager and became a carpenter.
He later met his wife, who was set on moving west to California. But when the Browns arrived in Denver in 1860 on foot (they'd walked most of the 6-week trip), his wife Jane announced she couldn't go any further, so they settled there. Brown's early days in Denver were comically rough. He built a boarding house, carpentry shop, and the first church in Denver, but each building was soon washed away in a flood.
Three years later, he purchased 160 acres of land in the city that was known as "Brown's Addition." Brown learned from his earlier mishaps and purchased land that was on higher ground. After Colorado transitioned from territory to state, he donated 10 acres of land that would later host the Capitol Hill neighborhood and Denver's State Capitol building. But the most significant contribution Brown is remembered for is the Brown Palace Hotel, a stunning Colorado landmark that's been visited by everyone from US presidents to famous bands like the Beatles.
Dr. Florence Rena Sabin 1871 – 1953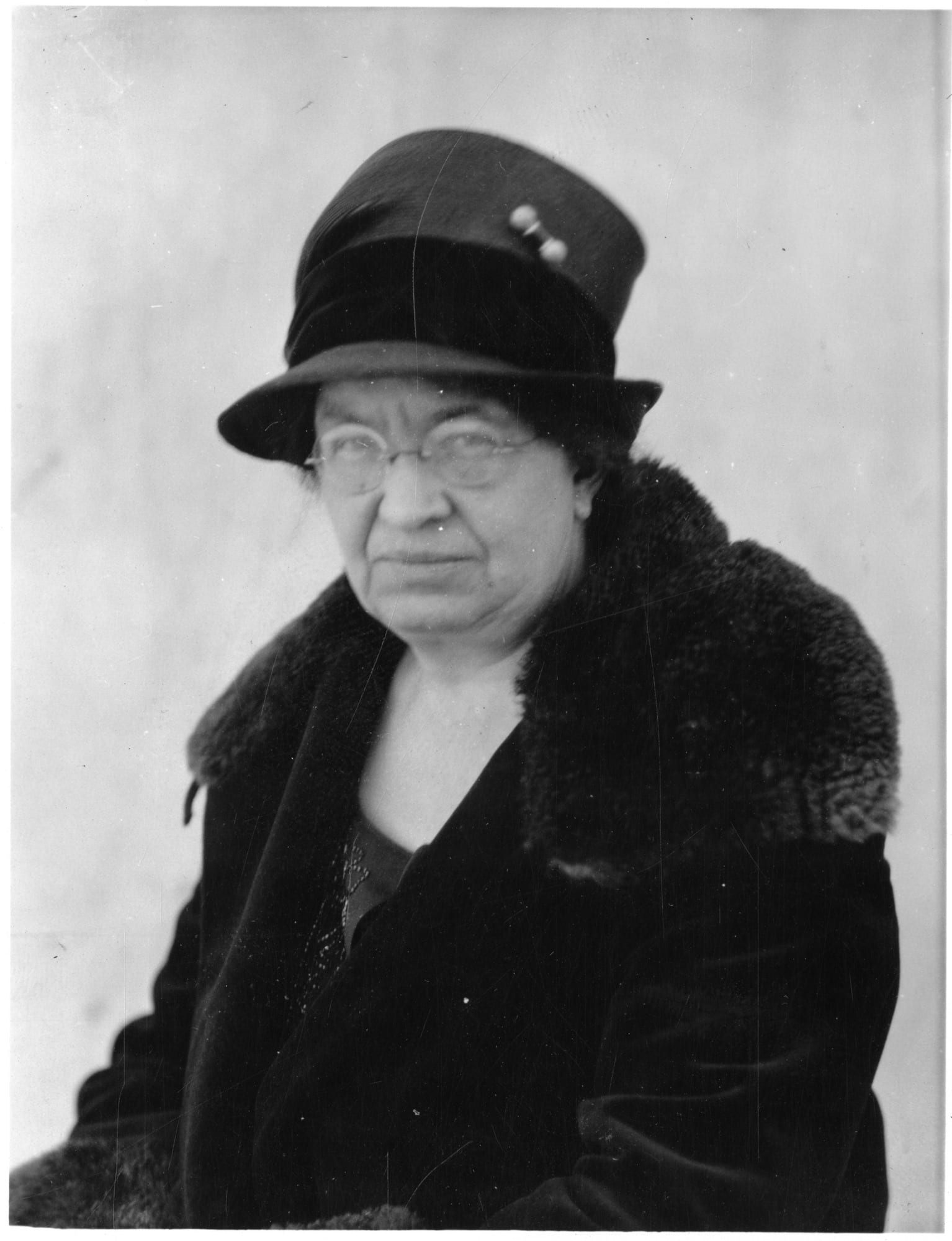 Born in Central City, Colorado in 1871, Dr. Florence Rena Sabin reversed the trend seen by many prominent figures of the time by moving east instead of west. She attended Smith College in Massachusetts before moving on to Johns Hopkins University Medical School, which had just started accepting women. Recognizing her talents, the school made her their first female medical professor in 1917.
This also made her America's first woman to become a full professor at any medical college in the nation. Dr. Sabin was later elected as the first female president of the American Association of Anatomists and became the first female lifetime member of the National Academy of Sciences. In the mid-1920's, she shifted from teaching to researching ways to fight tuberculosis by leading the Department of Cellular Studies at the Rockefeller Institute for Medical Research.
In 1938, her plans for retiring in Colorado were cut short when she was asked to lead the State Health Committee. At the time, the state was plagued with public health problems and had one of the highest infant death rates in the nation. Dr. Sabin quickly got to work reforming healthcare in Colorado by writing eight bills that were later passed by the legislature. A city-wide x-ray and public education program she launched just a few years before her death reduced tuberculosis rates in Denver by 50%.
William J. Palmer 1836–1909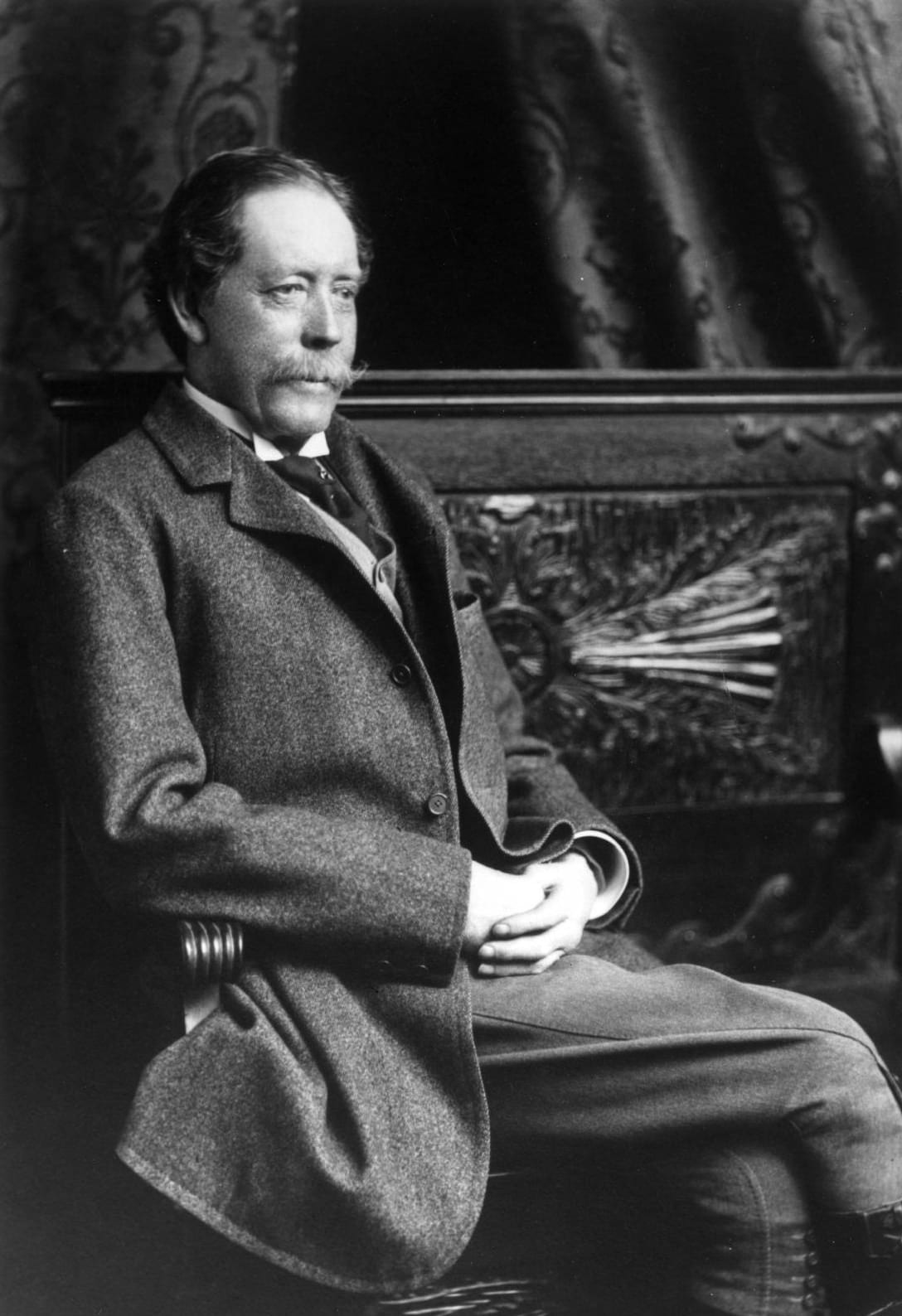 From heroically leading a famed Civil War military initiative for the Union Army without losing a single man to helping to develop crucial transportation routes in the American west, William J. Palmer is among the most influential persons to be associated with Colorado. A devout Quaker and pacifist from Delaware, Palmer's legacy as a Civil War general is somewhat of a mystery to historians, who still aren't sure how he squared his beliefs with his role in the military. However, some believe he passionately fought in the war out of a commitment to pacifism and not in contradiction to it.
After the war, Palmer headed west and became a wildly successful railroad tycoon in Colorado. He was the first to build a narrow-gauge railroad line, which ran from Denver to Colorado Springs and helped open up commerce throughout the rest of the country. The new railroad was crucial for moving gold out of the Pikes Peak area, and historians credit Palmer for helping to develop Colorado's new and fragile economy.
He co-founded the city of Colorado Springs, which he marketed as a health destination for those afflicted with tuberculosis before founding the tuberculosis hospital and the University of Colorado at Colorado Springs.
Mary Elitch 1865-1936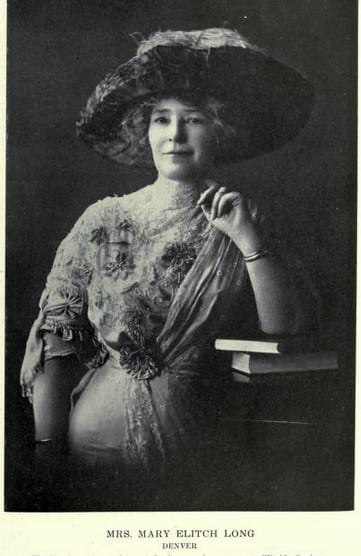 Born in Philadelphia in 1865, Mary Elitch's propensity for not doing what was expected of her began at a young age. After her family moved to California to start a fruit and livestock company, she eloped with an older actor named John Elitch Jr. despite her parents' disapproval. The couple moved to Denver and started a restaurant called the Elitch Palace Dining Room. They also bought a local farm to provide fresh food for their customers, but it didn't stay a conventional farm for long.
After Elitch began taking in stray animals and keeping them at the farm, she became a local celebrity known for her love of animals. Circus tycoon P.T. Barnum caught wind of Elitch's farm and gifted her lions and bears. Before long, the farm Elitch had founded became known as the only zoo west of Chicago. Mary and her husband opened Elitch's Zoological Gardens in 1890, but sadly, he died just a year later. The death left Mary independent owner of the only zoo in the western US, which was an odd position to be in even before accounting for the fact the she was a female business owner, something that was rare at the time.
She added more animals to her gardens over the years, and eventually installed a roller coaster. Elitch's Amusement Park was later opened long after Mary's death, which offered a plethora of rides and attractions, but none of the animals she was so fond of. Elitch's has changed owners numerous times throughout the years. Sadly, no iteration seems to have captured the magic of Mary's whimsical legacy.
Elizabeth Piper Ensley 1848 – 1919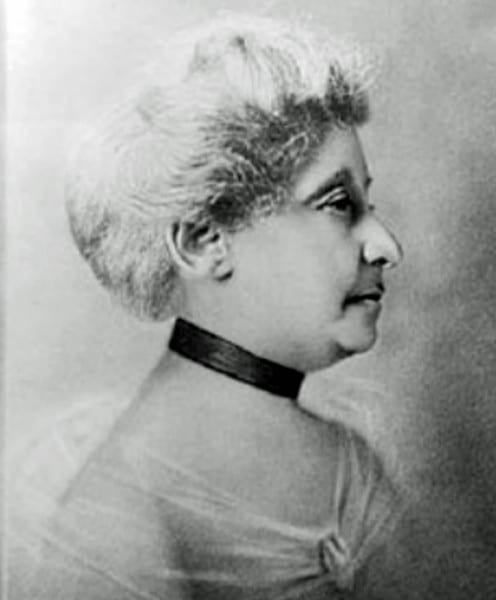 Though Elizabeth Piper Ensley only spent the last part of her life in Denver, Colorado still feels the impact of her tenacious activism. Born in the Caribbean, she moved to Boston as a young adult where she worked as an educator and helped to establish a library. It was there that Ensley became heavily involved with civil rights and women's suffrage groups, and her pursuit for equality would remain with her for the rest of her life.
After she moved west, she became the Denver reporter for Woman's Era, a newsletter of the National Association of Colored Women. Her tireless work campaigning for the Colorado Equal Suffrage Association is credited for helping the state to give women the right to vote in 1893. Behind Wyoming, Colorado was the second state in the nation to do this.
She then founded the Colored Woman's Republican Club, where helped empower other Black women to vote. Towards the end of her life, she was invited to join the Colorado Federation of Women's Clubs, and her influential participation helped pave the way for other Black Colorado women to have their voices heard.
Chin Lin Sou 1836 –  1894
Born in southeast China, Chin Lin Sou is remembered for his brave spirit, tall stature, and for being one Colorado's first Chinese immigrants. At 23, he moved to the American west to work on the transcontinental railroad, where he was able to obtain a good job because he was over 6 feet tall, and because he was fluent in English. After a decade, the railroad was finished, and Sou moved to Black Hawk, Colorado to work as a gold miner.
Though many miners never found gold, his role as a mining supervisor brought him financial stability, and he was able to bring his wife to Colorado from China, whom he hadn't seen in a decade. Sou later became wealthy after he discovered and sold two profitable mines. After moving to Denver, Sou and his family witnessed severe discrimination that fellow Chinese immigrants faced in Colorado, including violence and a Federal law that prohibited them from becoming US citizens.
But in spite of the anti-Chinese sentiment that swept Colorado and many other parts of the country, Sou continued to thrive by opening a successful trade company. He was so well known and beloved that he earned the title "Mayor of Chinatown." Some of his decedents still call Denver home, and a stained-glass portrait honoring his memory continues to hang in the Colorado State Capitol.
Dr. Justina Ford 1871 – 1952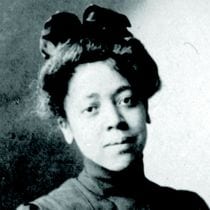 As a child, Justina Laurena Warren displayed an uncanny obsession with medicine. She was known to dissect frogs and follow her mother around as she tended to patients in her role as a nurse. So when she announced that she wanted to become a doctor, it's safe to assume it came as no surprise to her family even though they knew it would be a challenge because of her race and gender. After attending Hering Medical School in Chicago, she married a Baptist minister and continued studying medicine for the next seven years.
But after graduation, Ford, a Black woman, was promptly denied a medical license. The medical examiner cited her gender and race as counting as "two strikes" against her. Undeterred, she moved to Denver to join the Colorado Medical Association and practice at a hospital. When her race kept her from doing this, she established a private practice in her home.
Ford is remembered for her willingness to treat anyone and everyone, no matter their age, gender, citizenship, or ability to pay. The bulk of her patients were African-Americans and non-English speakers who other hospitals refused to treat. To adequately diagnose and treat her patients, Ford learned multiple languages, and when her patients couldn't pay in cash, they compensated her in goods and services instead. Ford wasn't accepted into the Colorado and American Medical Association until 1950, just two years before her death.
Barney Ford 1822 – 1902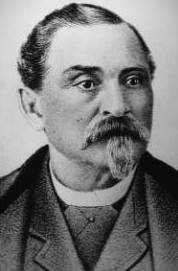 When Barney Ford grew up as a slave in Virginia, his mother wished for his freedom. When he was 17, she got what she wanted when Ford escaped through the Underground Railroad to Chicago. He taught himself how to read and write, helped others escape slavery, got married, and chose his last name.
In 1851, Ford and his wife traveled to South America in search of gold and opened a successful hotel and restaurant in Nicaragua.  Setting their sites on bigger ambitions, the couple later moved to Colorado to mine for gold, but Ford wasn't able to claim a mine because of his race. He opened a barbershop in Denver, but it tragically burned down in a fire.
Many in his position would've understandably thrown in the towel at that point, but Ford triple-downed on his dream to make it in the American west by opening three businesses: the People's Restaurant, the Inter-Ocean Hotel, and the Ford Hotel. Ford became a major local success, and he used his influence to fight for the equal rights of Black Coloradans until his death in 1902. You can visit the Barney Ford Museum year round in downtown Breckenridge, which is housed in his local Victorian home, where he and his wife lived for many years.
Those are just nine of the fascinating and important people from Colorado's long history. For an additional history lesson, take a look at the worst natural disasters in Colorado, which have occurred in the last couple hundred years.