With Denver's rich history, it's no wonder that there are many architecture gems waiting to be discovered. One of the best ways to take in some of the city's history and unique structures is to visit one of the many old churches and cathedrals in town.
Soak up a bit of history and architecture and pay a visit to one of these historic churches in Denver. Whether you only admire these mesmerizing manmade structures from the outside, take a quick tour inside, or perhaps even attend a Sunday service, whichever way you'll be glad you did.
Here are among the best churches and cathedrals in Denver, CO, in no particular order:
Trinity United Methodist Church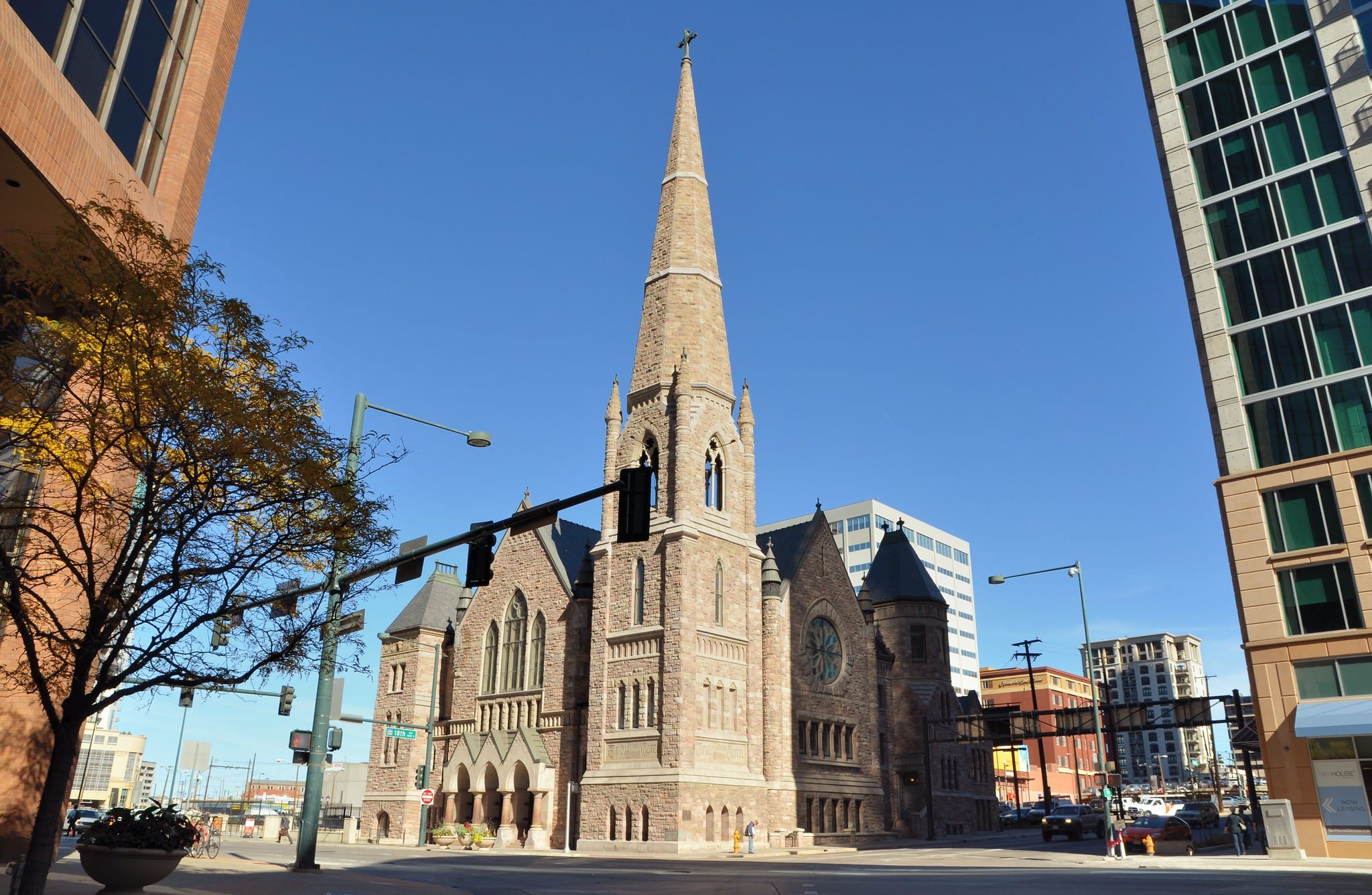 Probably one of the more recognizable churches in Denver, the Trinity United Methodist Church is an iconic landmark in downtown. This boisterous church was built in 1887 and is an excellent representation of modern Gothic architecture. As the church website describes, what made the building "modern" in 1888 was the blending of Gothic detailing and a Rocco theater with the latest technology. The crown jewel of the church's architecture is the 180+ foot steeple, which was at the time one of the tallest stone towers in the United States.
Inside, the glory continues with its historic Roosevelt Organ. This massive organ boasts a total of 4,275 pipes and is estimated to be worth over $2,500,000. Beyond the art of music, art takes on another form inside, with the church's stained glass windows. These original stained glass windows are currently maintained by the local Watkins Stained Glass Studio in Englewood.
Self-guided tours are available Monday through Friday during regular business hours. Guided tours are available on most Wednesdays and Thursdays. Plus, every Sunday at noon, there is a docent-guided tour.
Where: 1820 Broadway, Denver, CO 80202 | 303-839-1493
Cathedral Basilica of the Immaculate Conception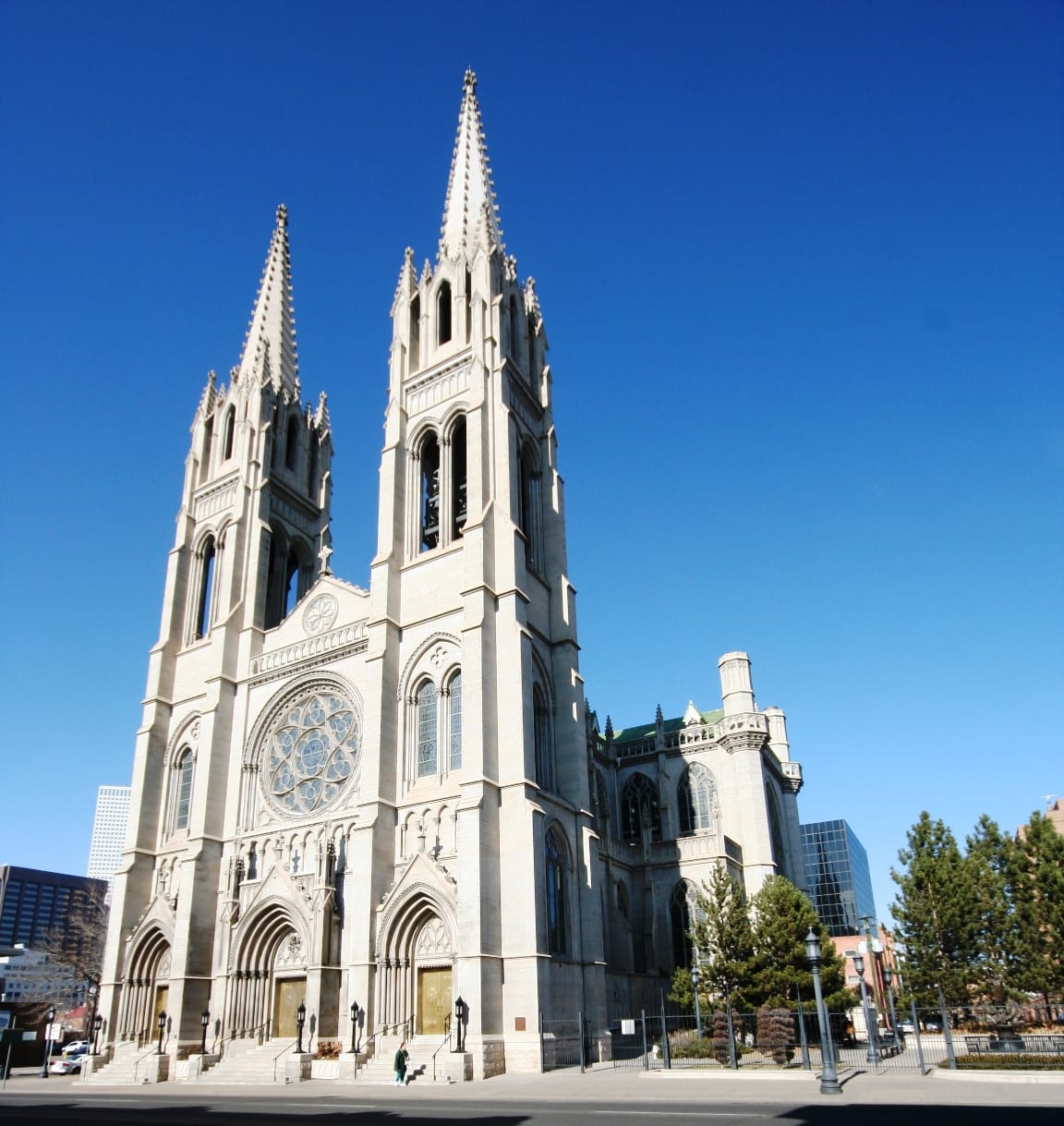 Feel for a moment like you've landed in an ancient European cathedral upon entering the doors of the Cathedral Basilica of the Immaculate Conception. As the first Catholic church in Denver, this iconic landmark still stands as a friendly beacon within Denver's Colfax neighborhood.
The 200+ foot spires are the centerpiece to this beautiful structure, with other features that make this cathedral so unique. According to their website, the exterior is made up of limestone from Indiana and granite from Gunnison, CO. The altar, statuary, and bishop's chair are made of imported Italian marble. The impressive cathedral also brings in a bit of colorful art with its 75 German stained glass windows.
Where: 1530 Logan Street, Denver, CO 80203 | 303-831-7010
Cameron Church United Methodist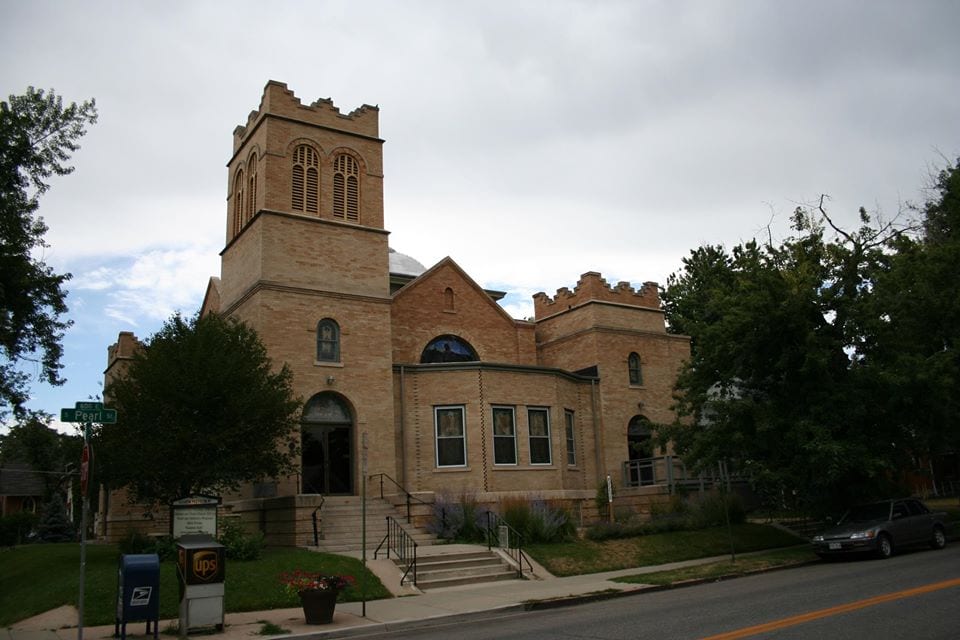 Located in the historic Platt Park neighborhood in Denver, the original origins of the Cameron Church United Methodist date back as far as 1888. The current building was constructed in the early 1900s and still stands as the oldest continuing Methodist congregation in south Denver.
Where: 1600 South Pearl Street, Denver, CO 80210 | 303-777-7638
Central Presbyterian Church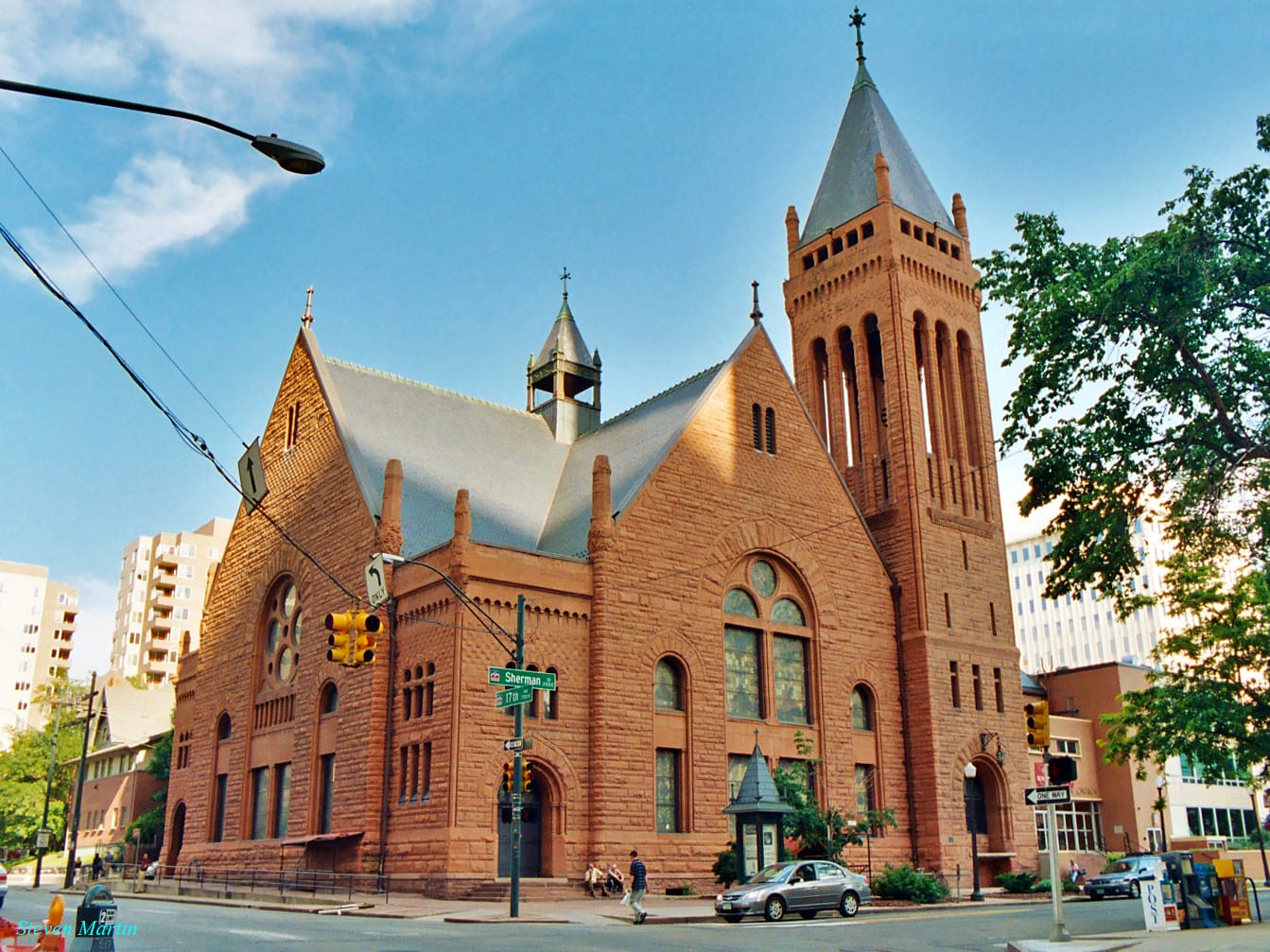 The North Capitol Hill Central Presbyterian Church, built in 1891, is the third home of this congregation, dating back to the 1960s. Cloaked in Richardsonian Romanesque architecture, this church showcases specific design elements that are meant to mirror a theater blueprint.
Unique features include banked curved seating, side balconies, box seats, and great acoustics. And because of its astounding acoustics, new Antonia Brico Stage, and ample seating, the Central church acts as a hub for musical concerts, including performances by the Denver Philharmonic. Part of their annual music program also includes the annual organ concerts with the church's Reuter pipe organ. In 1974, Central Presbyterian Church was placed on the National Register of Historic Places.
Where: 1660 Sherman Street, Denver, CO 80203
Montview Boulevard Presbyterian Church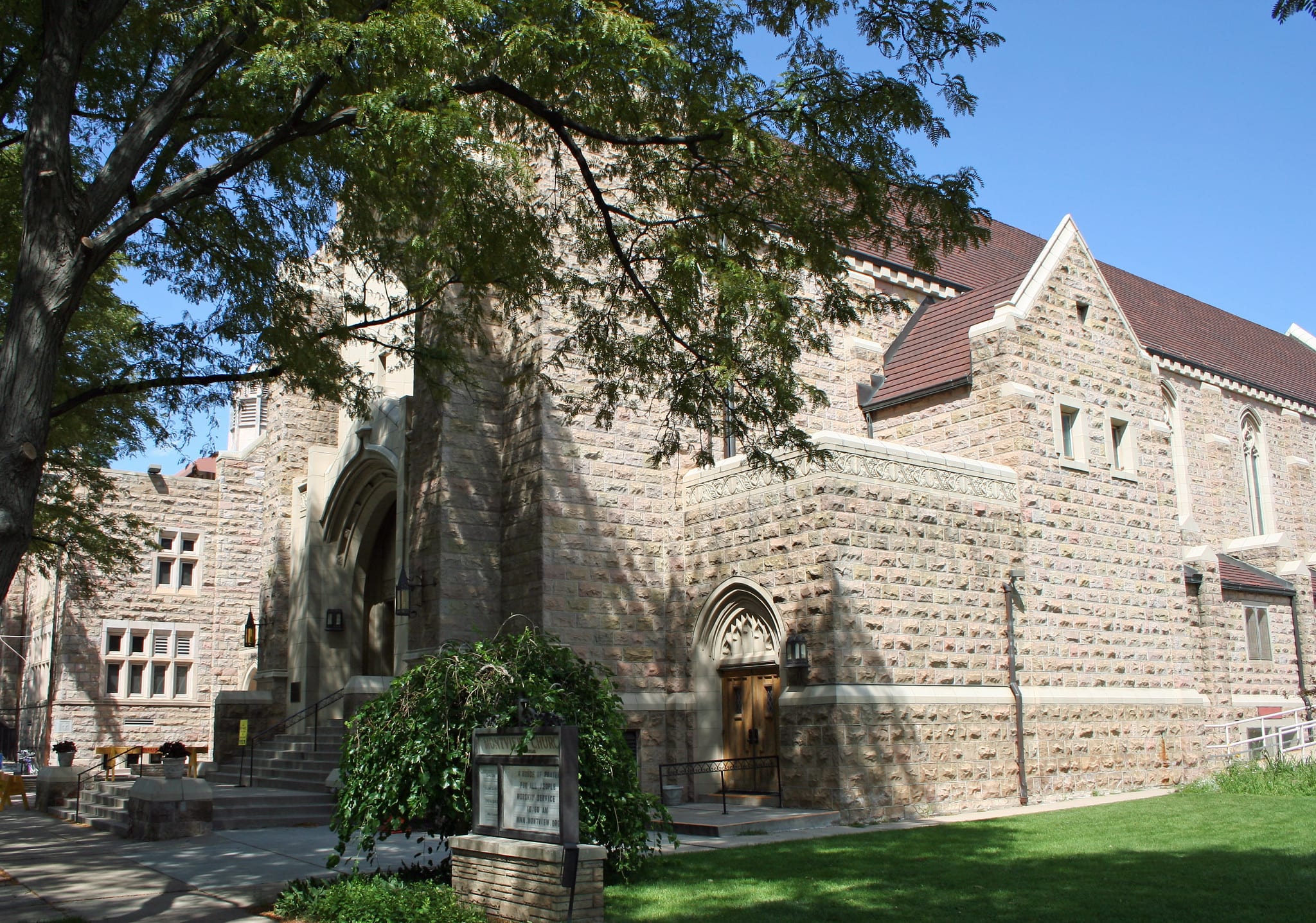 Added to the National Register of Historic Places in 2004, the Montview Boulevard Presbyterian Church is one of the latest churches in Denver to be recognized for its historic significance. Established in 1902, Montview is Denver's first church in the historic Park Hill neighborhood. Despite its many additions over the years, the core of what makes this building special is its well-preserved example of Richardsonian Romanesque architecture.
Where: 1980 Dahlia Street, Denver, CO 80220 | 303-355-1651
St. Elizabeth of Hungary Church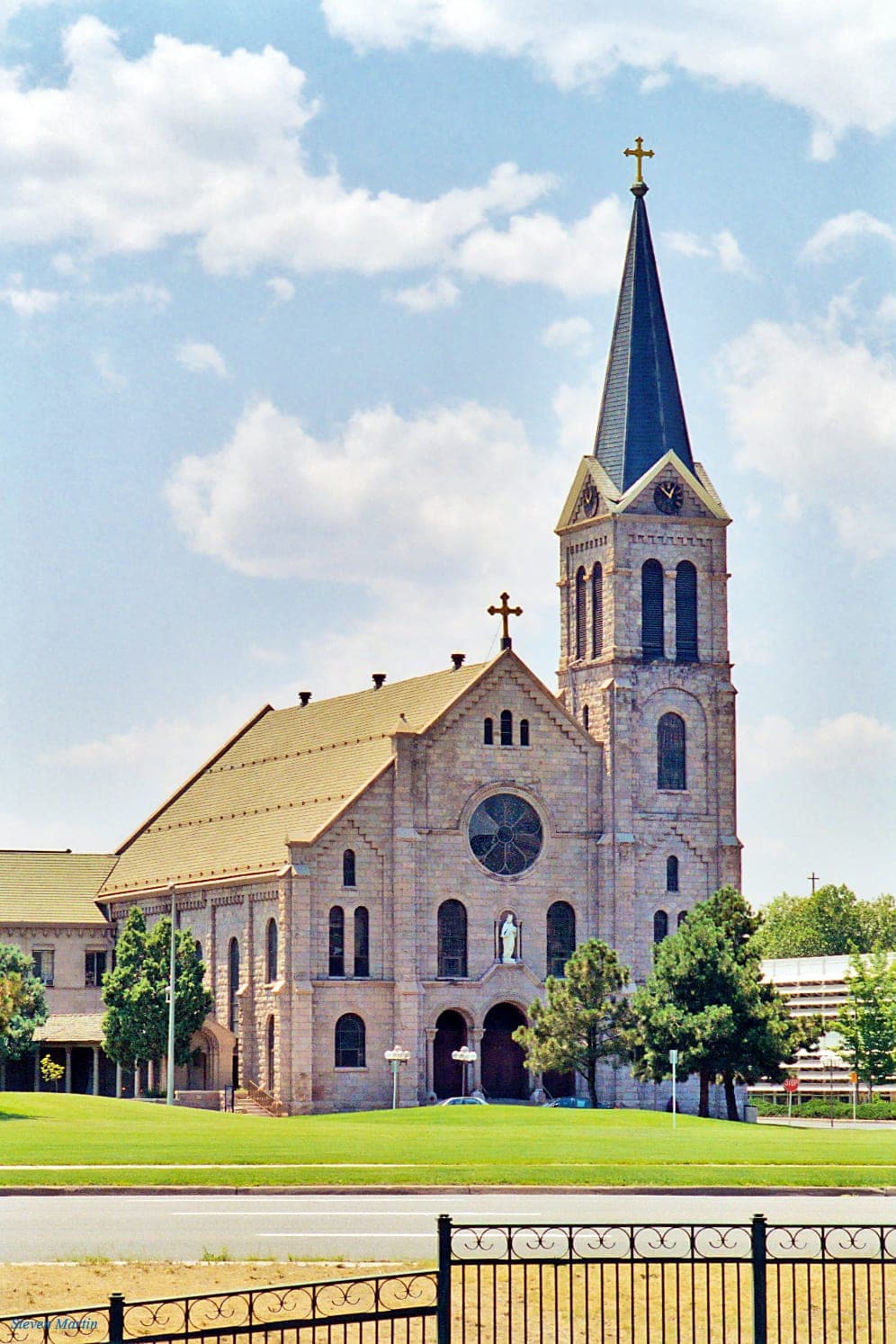 As Denver's second Catholic Parish, St. Elizabeth of Hungary Church was established in 1878. Listed on the National Register of Historic Places and the Denver Landmark Preservation Commission, it is one of the more unique long-standing historic churches in Denver. Its beautiful exterior and unique architecture are what draws people in, but its 162-foot bell tower is what dominates the Auraria neighborhood in Denver. This is one Denver landmark that should be added to any downtown walking tour.
Where: 1060 St. Francis Way, Denver, CO 80204 | 303-534-4014
St. John's Cathedral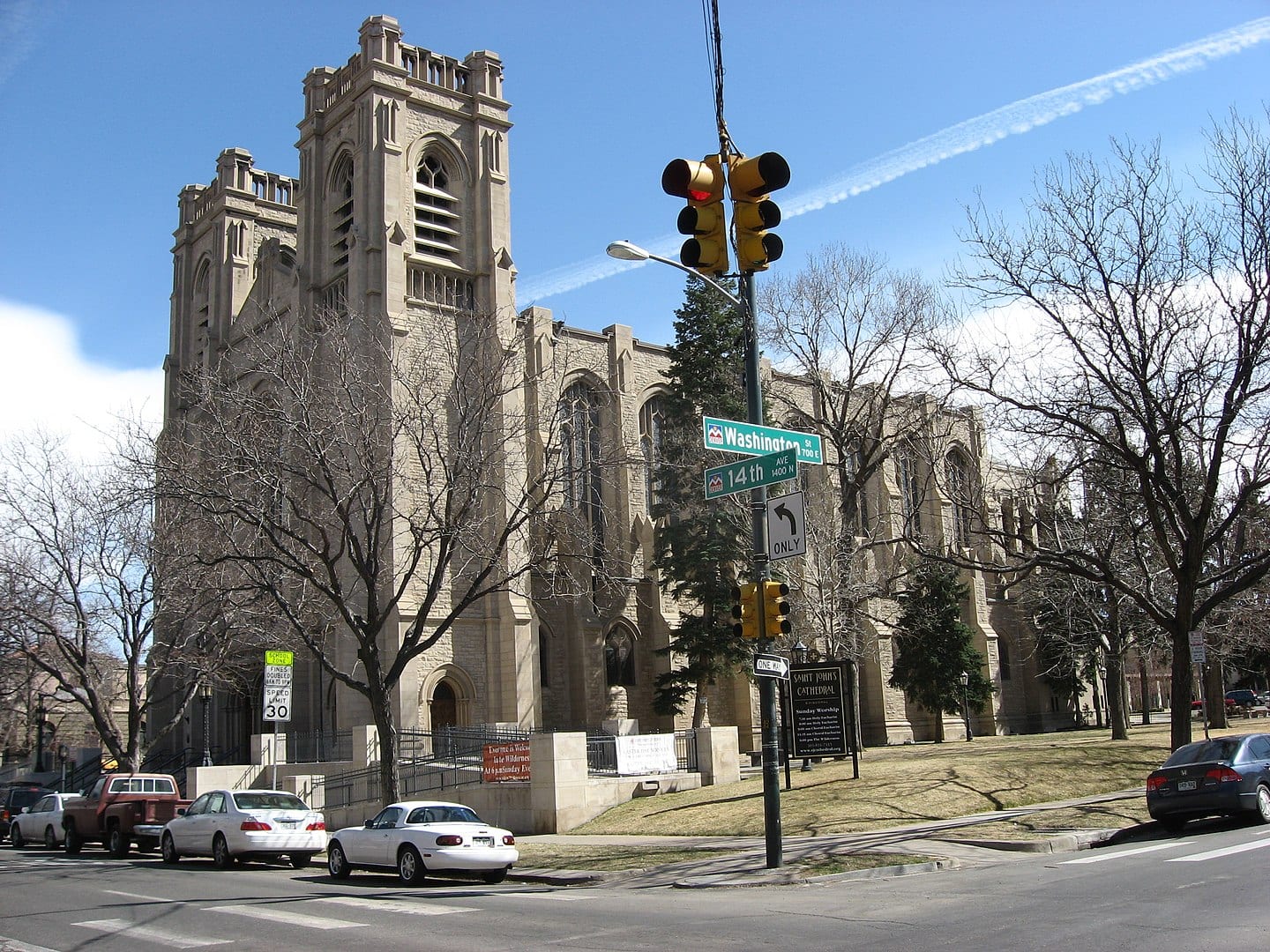 Built in 1911, St. John's Cathedral is one of the better examples of the late Gothic Revival style of architecture and remains today as one of Denver's prominent historic churches. A centerpiece for the cathedral is its Platt Rogers pipe organ, which consists of 5,961 pipes. Along with two other historic organs and active choir, the cathedral is host to many concerts and performances throughout the year.
Where: 1350 North Washington Street, Denver, CO 80203 | 303-831-7115
St. Andrew's Episcopal Church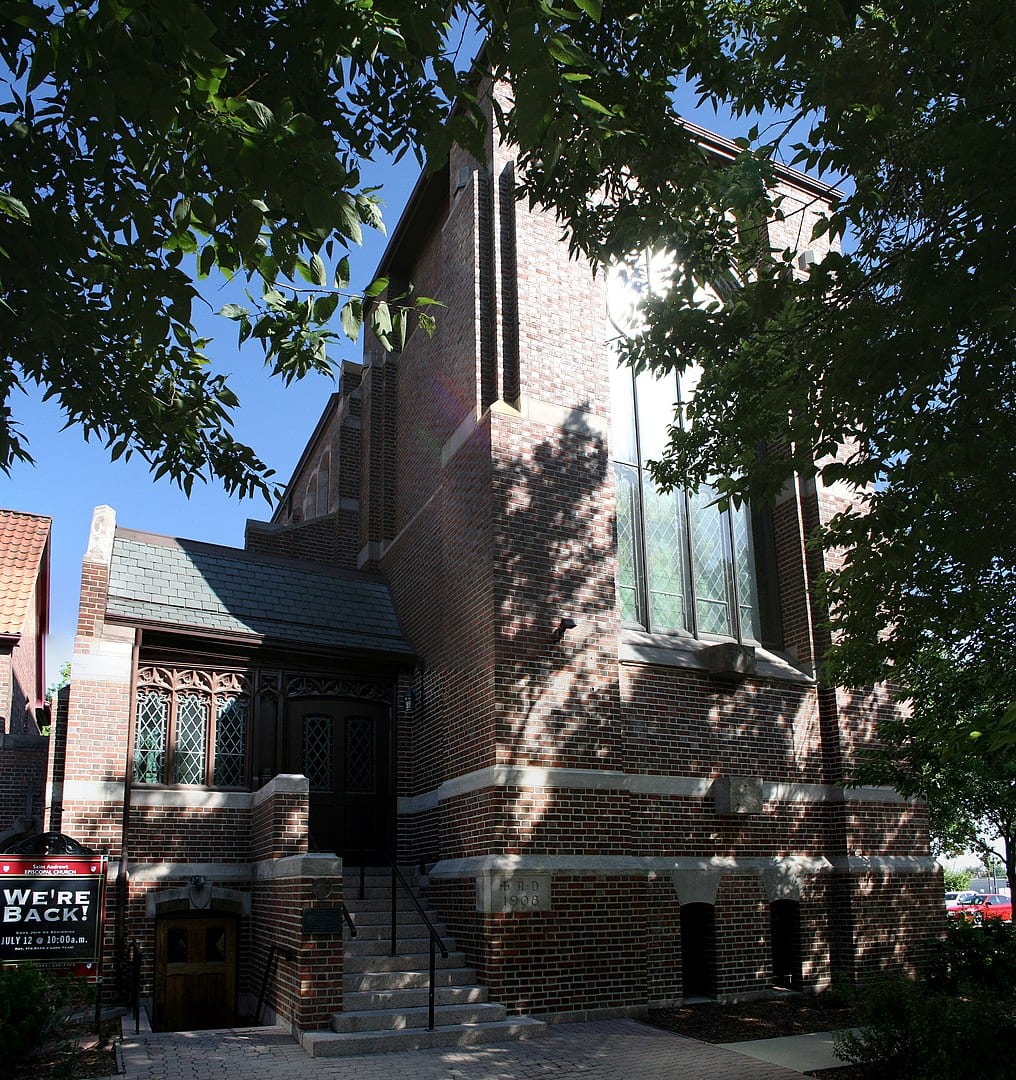 In its earliest beginnings, in 1874, St. Andrew's Episcopal Church became the second Episcopal Church in Denver. This gothic-style church impresses people with its stunning architecture and its long-standing history with the community. Perhaps one of its biggest draws is the large colorful mural painted inside with religious icons featured.
Exceptional details continue inside with the original pews, white-washed archways, and original artwork that adorn the walls. Originally built at 26th and Curtis, the church was later moved to its current location at 20th and Glenarm and listed on the National Register of Historic Places in 1975.
Where: 2015 Glenarm Place, Denver, CO 80205
Emmanual Shearith Israel Chapel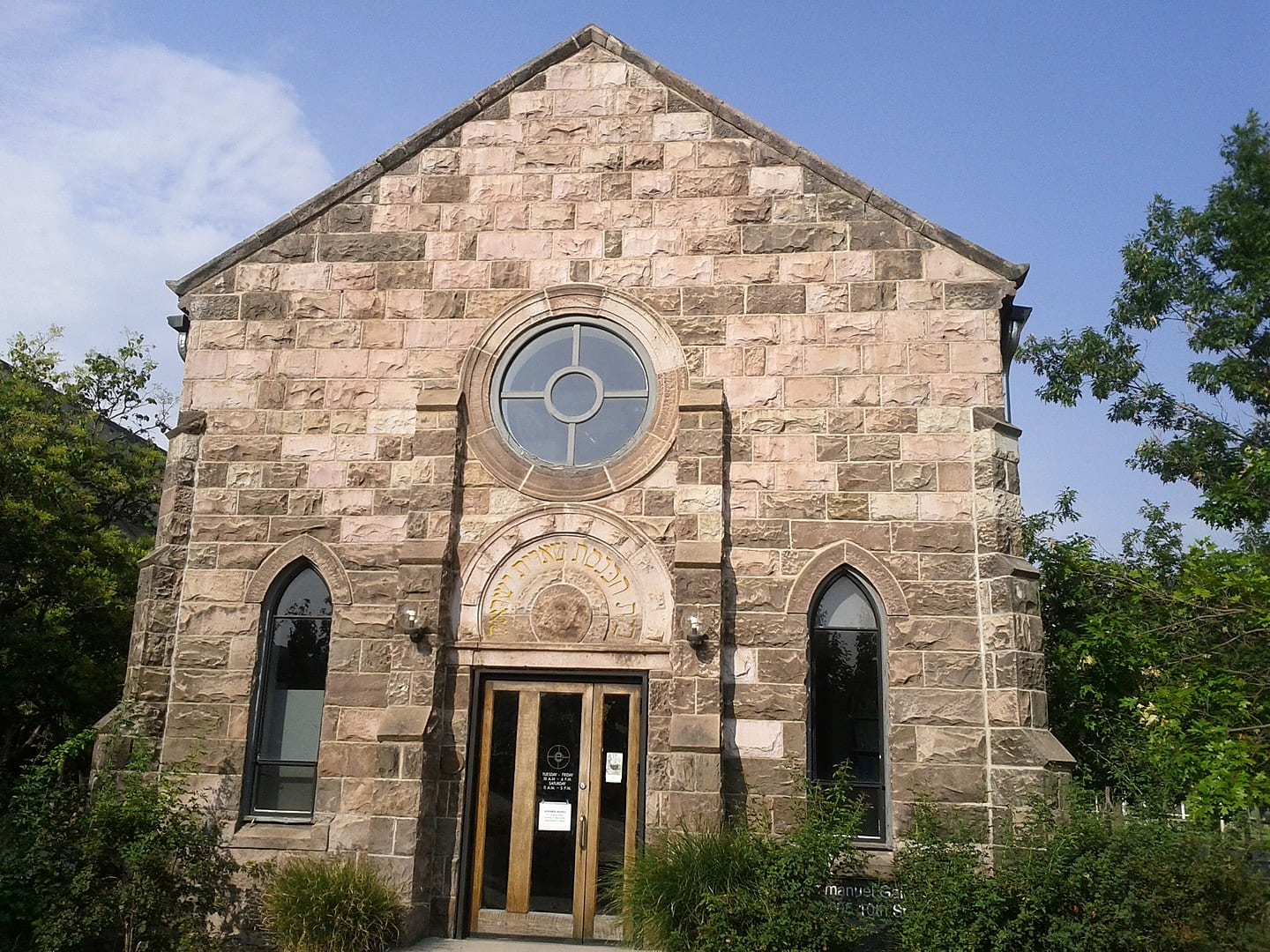 Listed on the National Register of Historic Places in 1969, the Emmanual Shearith Israel Chapel sits in Denver's oldest still-standing church, established in 1876. The original building was an Episcopalian chapel but later was converted to a Jewish synagogue.
Regular service declined in 1958 and soon closed as a church and later converted into an artist studio. While it is not used as a church today, operating as a nonprofit art gallery, it still stands as a reminder of Denver's rich history and continues to add to the city's charm and character.
Where: 1205 10th Street Plaza, Denver, CO 80204 | 303-315-7431
These aforementioned churches and cathedrals are among Denver's oldest and most famous places of worship. Stop by for a visit to one of these impressive manmade landmarks to add a bit of culture to your Mile High itinerary.