Colorado Springs has always been a colorful city, even back to its very beginnings. There is no end to the fascinating history in this town, and many lifetime residents know all of the apocryphal legends that dot our beginnings.
We've put together a fun list of interesting facts about Colorado Springs, so you can learn more about this weird and wonderful city. It seems like the Pikes Peak Region is a magnet for all types of people, from mad scientists like Nikola Tesla to Civil Rights pioneers like Fannie Mae Duncan. And each of them have left their mark on this town in one way or another. Let's delve into some historical happenings from around the area.
Here are some Colorado Springs history facts, in no particular order:
Nikola Tesla's Experimental Lab Was Located by Memorial Park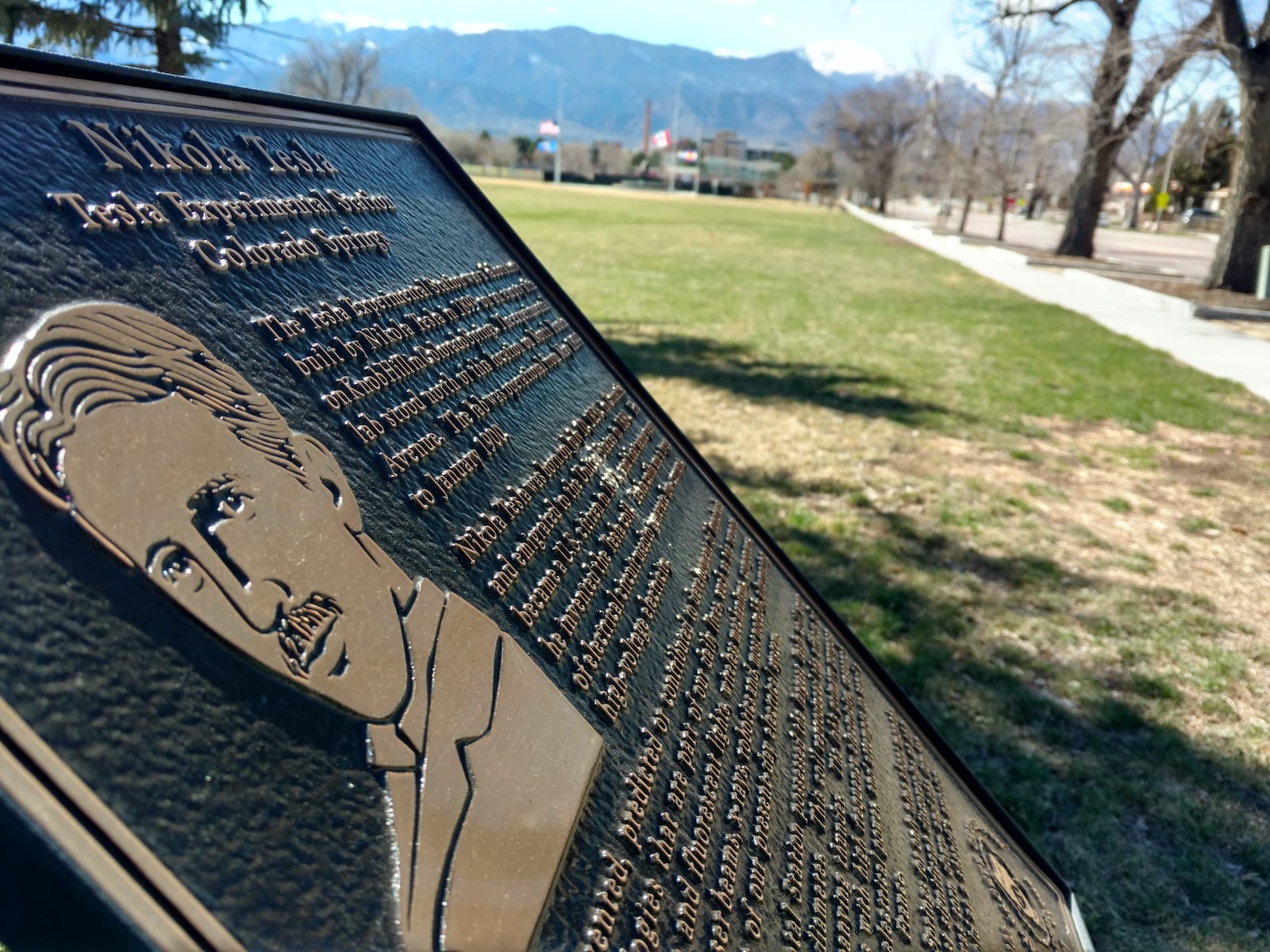 Although he has been eclipsed in the history books by Thomas Edison, Nikola Tesla was a revolutionary when it came to discovering the properties of electricity. Born in Austria in 1856 and educated but without the degrees that typically come along with it, he immigrated to the United States in 1884. He built his Experimental Station in Colorado Springs in 1899. Although its exact location is disputed, the alleged location of the lab was between The Colorado School for the Deaf and Blind and the Union Printers Home, in what is now Memorial Park.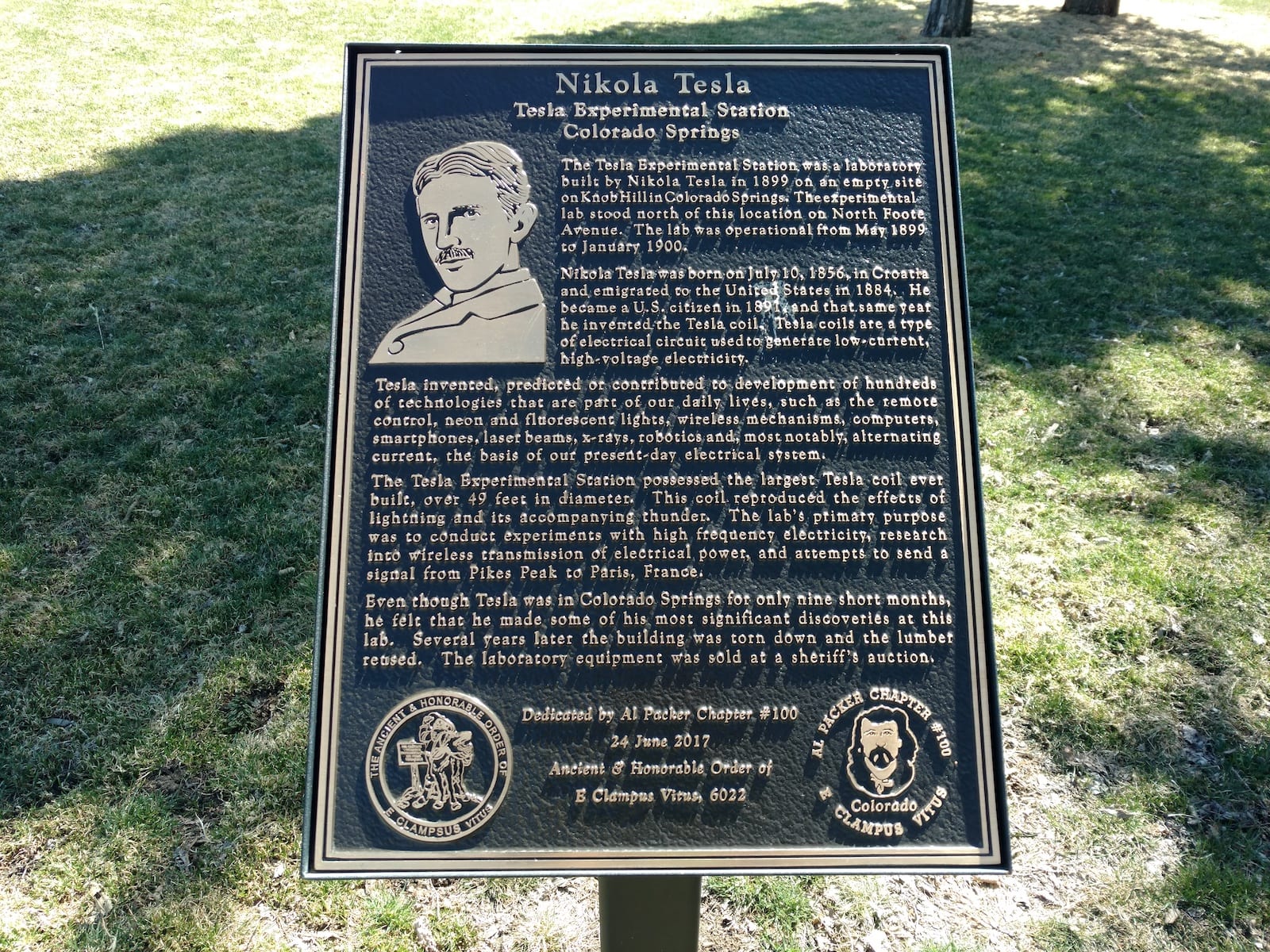 Tesla certainly earned his kooky reputation with the residents of Colorado Springs at the time, since his experiments would send surges of power through the city, which often caused blackouts and other ill effects. He didn't get any accolades from his landlord, either, and in 1904, Tesla was sued for unpaid debts and the lab was torn down. Today, a plaque sits at the north edge of Memorial Park commemorating this wild figure in Colorado Springs history.
Mineral Springs and Tuberculosis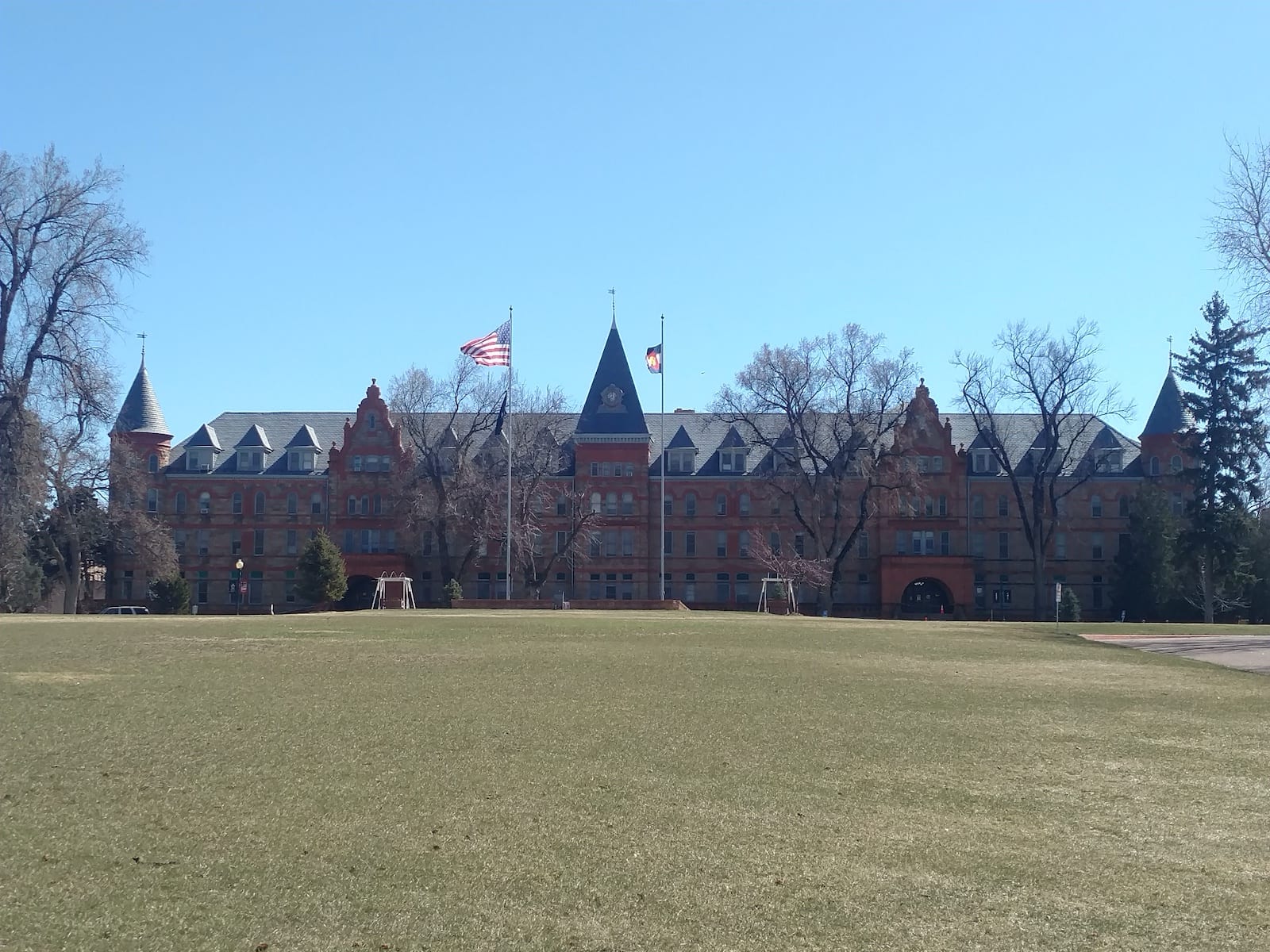 Among the more interesting legends about Colorado Springs' beginnings is that it became a haven for those recovering from tuberculosis. Doctors believed that the mineral waters of nearby Manitou's springs had healing effects and that the dry climate and mountain air were helpful to TB. So many affected patients were sent to the Pikes Peak region to help speed up their recoveries. Although the dry air and waters did not "cure" tuberculosis, these factors did help the disease to regress and allow a quicker recovery.
By the 1880s and 1890s, more than a third of the residents of Colorado Springs were tuberculosis patients.
Of the many sanitariums operating in Colorado Springs in the late nineteenth and early twentieth centuries, one of the most iconic buildings still standing is the Union Printers Home. Originally opened to serve those who worked in the printing industry who came down with TB and black lung due to printing practices, the Union Printers Home operated as an elderly-care home to until March 2020, when it was slated to close due to health violations.
Many of the other buildings that housed sanitariums were turned into medical buildings as well–Penrose, St. Francis, and Beth-El Hospitals all were originally built to house TB patients, but today treat a variety more illnesses.
Although the amount of tuberculosis patients began to decline in the 1920s due to advances in medicine, many of those who recovered from the disease stayed and became residents of the burgeoning town. This may not be the happiest part of Colorado Springs' history, but it helped the city to become the second-largest in Colorado.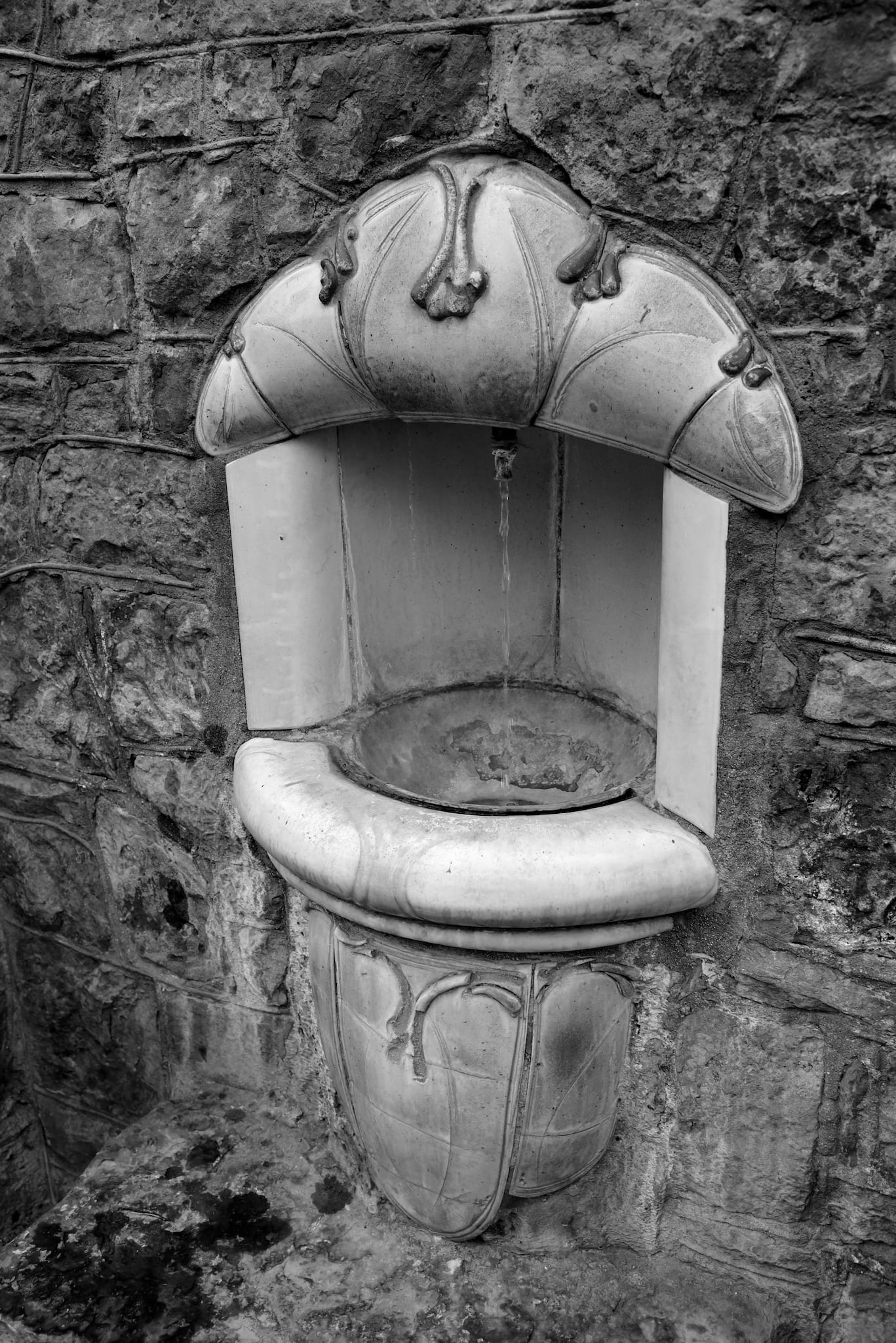 Today you can still enjoy the mineral water benefits of Manitou Springs. There are 8 naturally carbonated drinking fountains, which tap into the city's cold springs. Each spring is said to have a unique taste. You can take self-guided tours year round.
Stop by the Manitou Springs Visitors Bureau located at 354 Manitou Avenue. They'll supply you with a cup, map and chart of the mineral make-up. Or go on a special guided tour on Wednesdays and Saturdays from May 25-August 31 at 10am. Meet at 7 Minute Spring on 422 Washington Ave.
Year round you can soak at SunWater Spa in its soothing natural hot springs pools. Opened in 2015, it features several tubs filled with mineral springs water, offering incredible views of the surrounding Manitou Springs. However, it is temporarily closed due to COVID-19 through April 30, 2020.
The Ever-Changing Face of the Antlers Hotel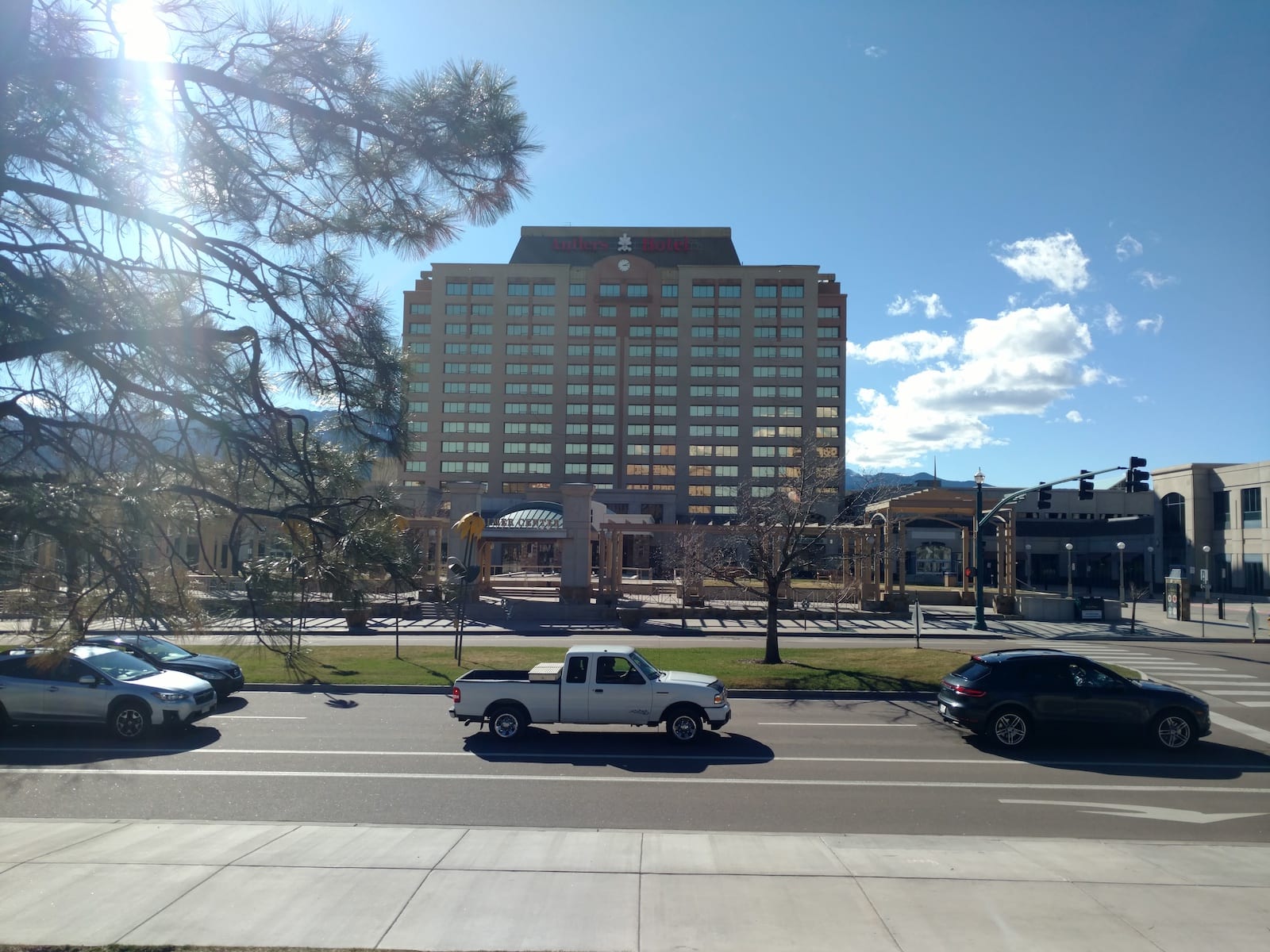 When you drive through Downtown Colorado Springs, it can be hard to miss the Antlers Hotel, which sits at the intersection of Pikes Peak and Cascade Avenue. What many people don't know, however, is that this version of the Antlers Hotel is the 3rd iteration to be built in this spot.
The very first Antlers Hotel was built in 1883 at the direction of town founder, General Palmer. He put a large amount of his own money towards it, hoping that the Antlers would become one of the finest hotels in the west. Among its many amenities were a Turkish bath, music rooms, and 75 unique guest bedrooms. Unfortunately, the first Antlers Hotel burned down in an 1898 fire that began at a nearby freight depot.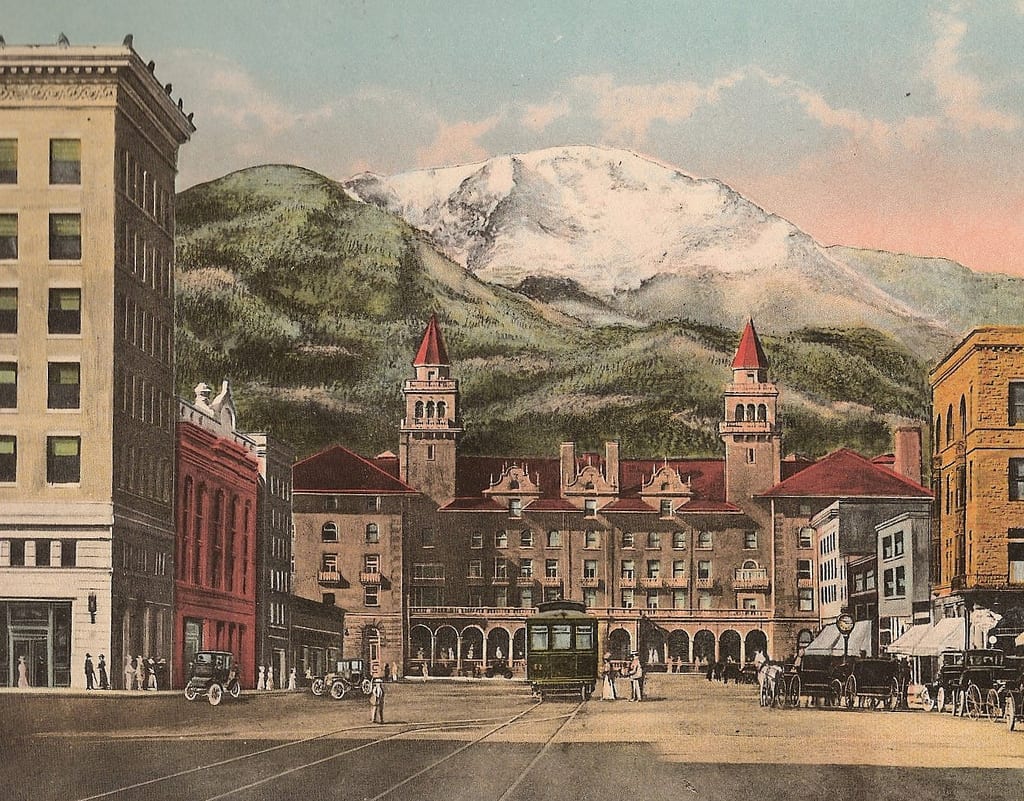 In 1901, Palmer rebuilt the hotel, this time in the style of Italy's Renaissance architecture. The second iteration of the hotel was even more majestic than the first, with over 200 rooms and new fireproof walls. Hotel guests included numerous U.S. presidents, as well as many celebrities and prominent historical figures. Theodore Roosevelt even gave a speech from a guest room balcony.
In 1964, falling victim to the call of "modernization", this incredible structure was demolished and rebuilt into the building that stands today–14 floors and some incredible views of Pikes Peak. It would be interesting to think about how Cascade Avenue would look if the second structure hadn't been pulled down, but even still, you can't ignore the history and grandeur of the Antlers Hotel.
The Longest Running Women's Film Festival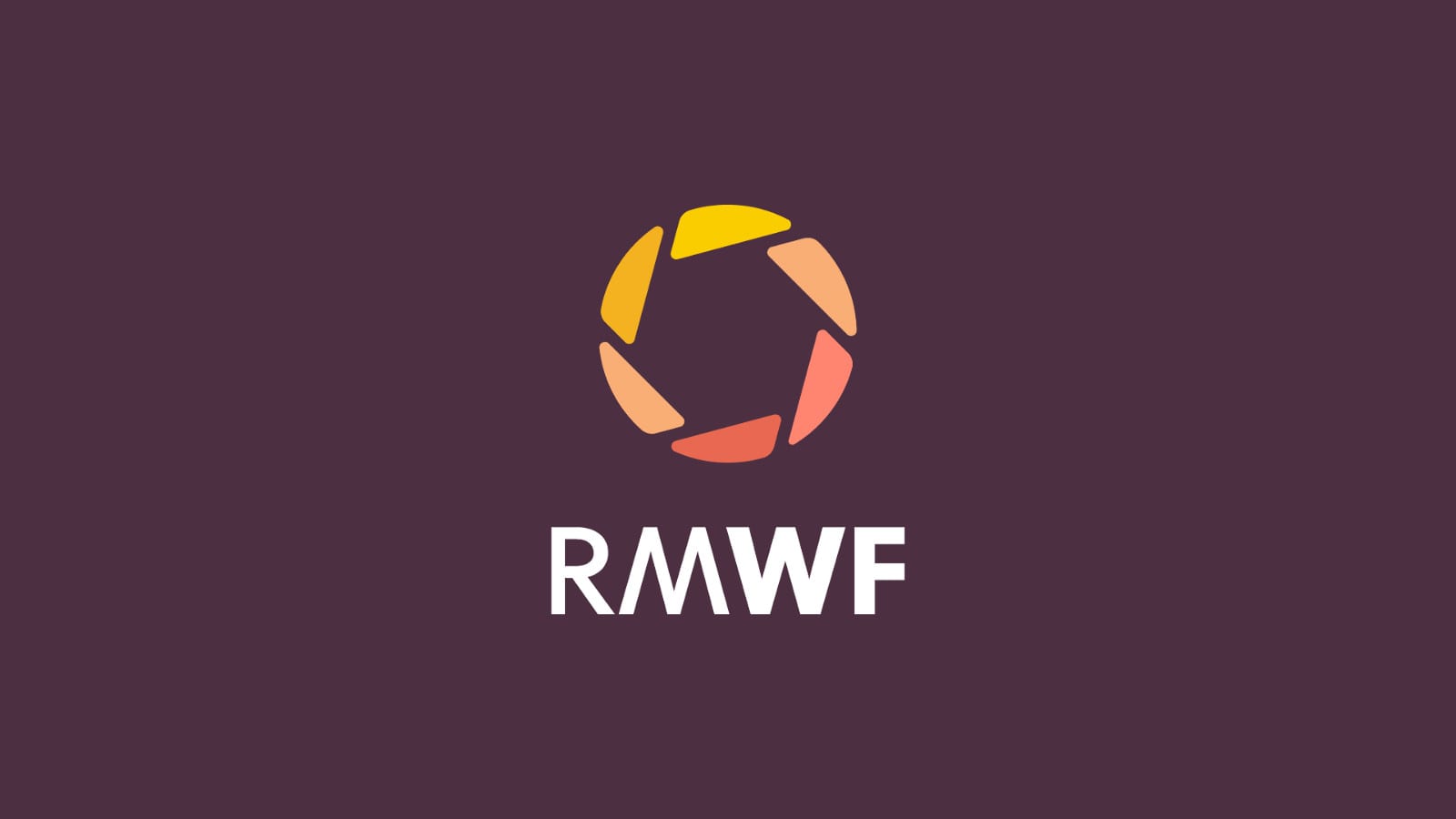 The Telluride Film Festival might be the most famous film fest in Colorado, but that doesn't mean it's the only one. The Rocky Mountain Women's Film Festival, held each year in Colorado Springs since 1987, has celebrated over three decades of supporting and uplifting women's film in the Pikes Peak region.
Founded by Donna Guthrie and Jere Martin, the RMWFF has the honor of being the longest-running women's film festival in North America, second only to one other women's film festival in the world.
Though the festival was inspired by the Telluride Film Festival, the founders wanted to give more opportunities to women filmmakers to showcase their work, something that was in short supply in 1987. The festival has grown in leaps and bounds since then, opening up the Rocky Mountain Women's Film Institute in 2014 and adding year-round programs for filmmakers and cinephiles.
The Springs Founder General Palmer Was a Quaker Who Served in the Union Army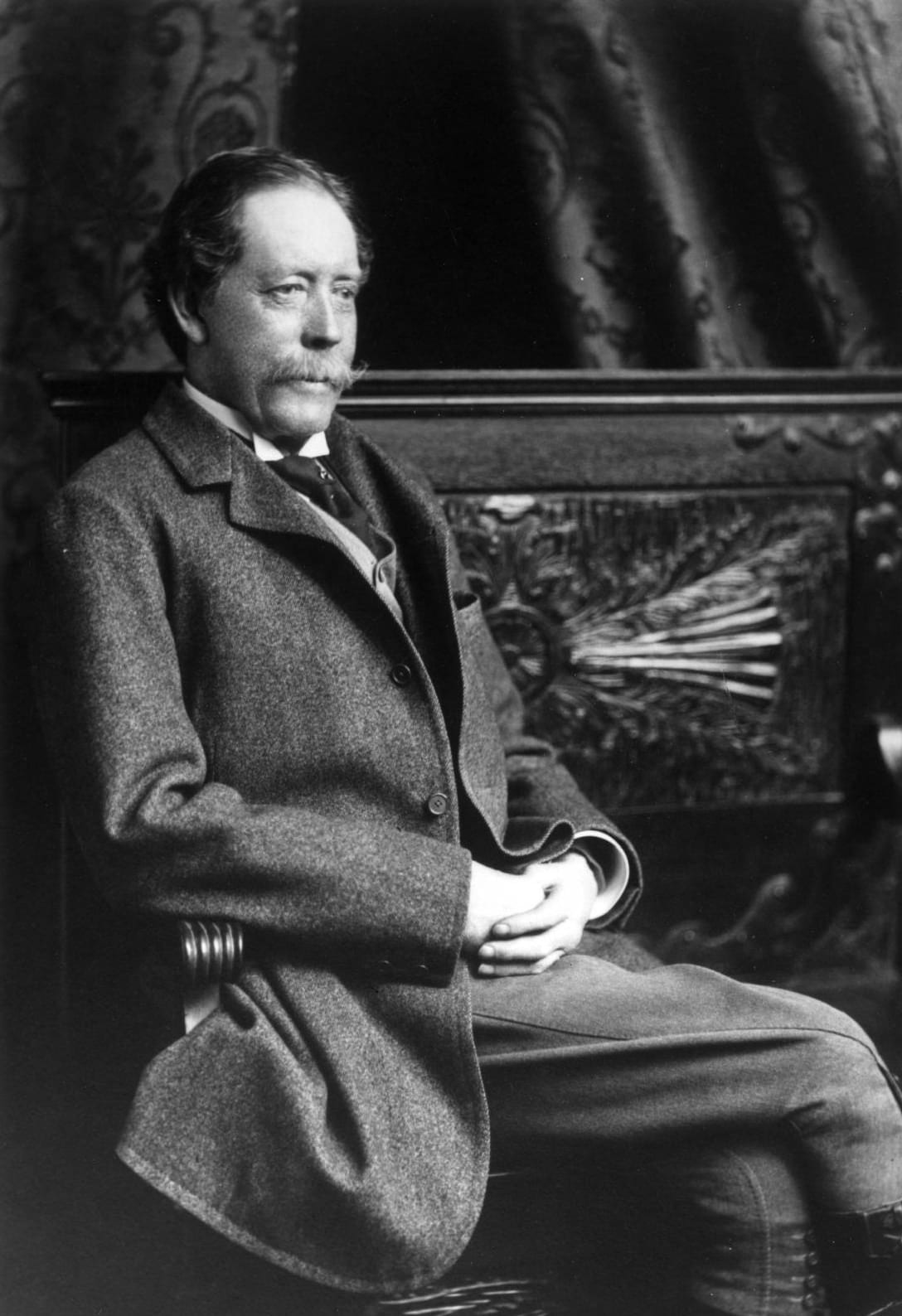 General William Jackson Palmer is a towering figure in Colorado Springs history. Along with founding the town and building many of its gorgeous historic buildings (like the first two iterations of the Antlers Hotel), General Palmer was also an eclectic personality whose legacy is still felt by modern residents of the Springs.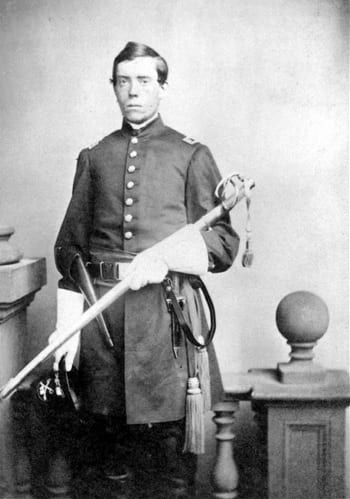 A life-long Quaker whose religion dictated pacifism, Palmer was such a fervent supporter of the Union cause of defeating slavery that he enlisted voluntarily in the Union Army in 1861. His leadership skills and his dedication stood out, and he quickly rose through the ranks of the army, achieving the ranking of brigadier general at the age of 28 in 1865. He was also awarded a Medal of Honor for his brave deeds during the Civil War.
Not only was Palmer a great tactician and general when it came to wartime, he also managed to keep his unbudging Quaker morality, even in the face of war. In one incident, Palmer found out that his men had looted, so he searched every man and sent the belongings back to their owners.
After the war ended, Palmer moved west to fulfill his dream of building narrow-gauge railroads through the mountains. He eventually ended up in the Fountain Colony, which became the city of Colorado Springs under his care in 1871.
The Cotton Club: Colorado's First Integrated Jazz Club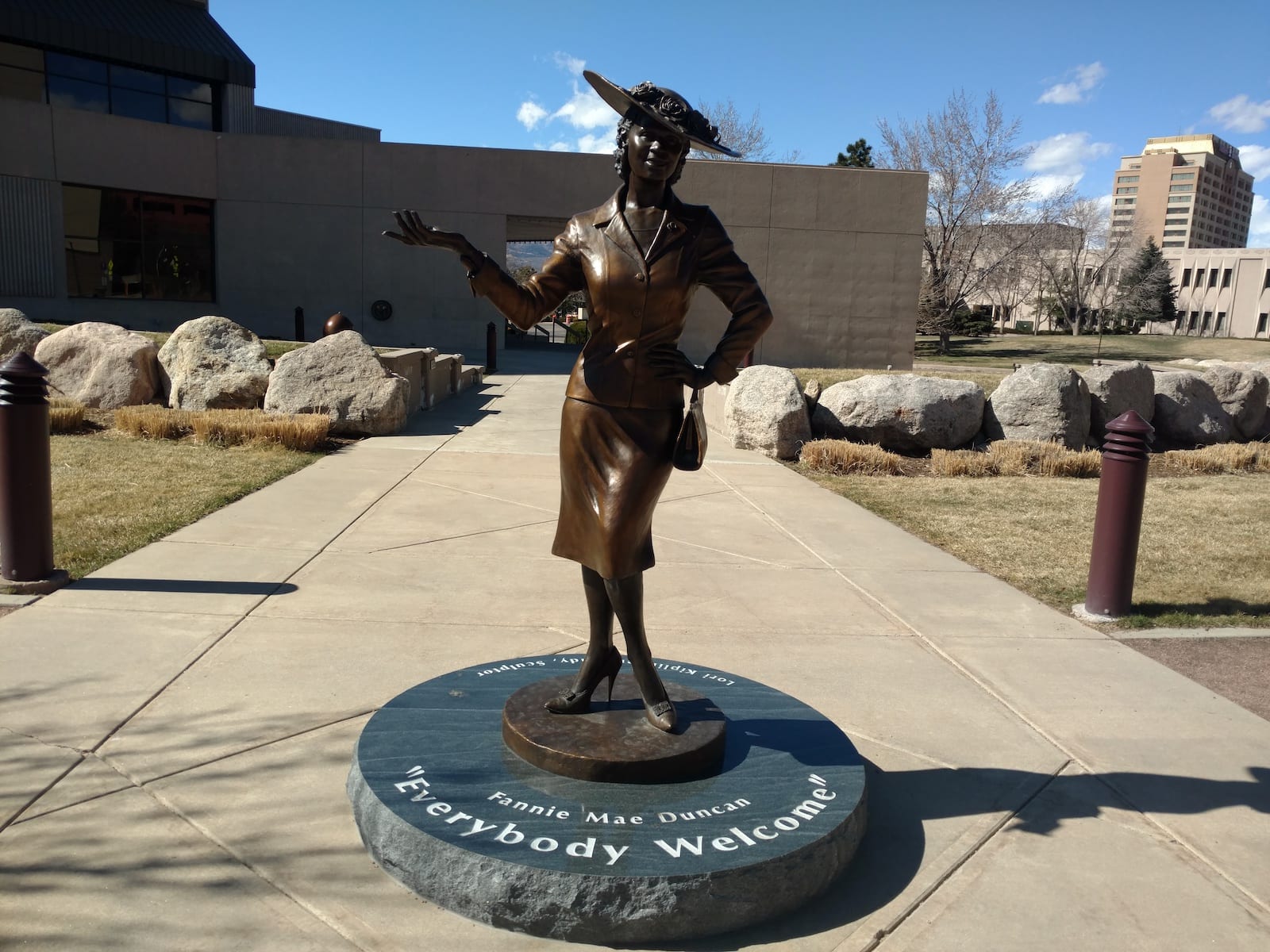 Fannie Mae Duncan is hardly one of the more well-known figures in Colorado Springs' 150+ year history, but she certainly is one that should be remembered. Her contributions to racial equality and to the jazz scene in the city are tremendous.
Duncan was born in 1918 to two Oklahoma sharecroppers, and she moved to Colorado Springs in 1933 with her family. She began her rise within the community by working at Fort Carson (then Camp Carson) with her husband and eventually opened up a soda fountain for black soldiers. She wanted to do more, however, and in 1948 she opened up the Cotton Club, Colorado Springs' very first integrated jazz club. Located close to the Antlers Hotel, the Cotton Club had a sign in the window that proclaimed, "Everyone Welcome".
While Duncan insists she didn't set out to become a beacon for racial equality, she gave many jazz legends an opportunity to play for a multi-ethnic audience, something that was unheard of in the 50s and 60s in less progressive places. Jazz stars like Count Basie, Etta James, Duke Ellington, and Billie Holiday graced the stage of the Cotton Club, making it legendary.
Despite this, the Cotton Club was torn down in 1970 in the name of "urban renewal". Although the place itself might be gone, Fannie Mae Duncan's legacy lives on.
Learn More About Colorado Springs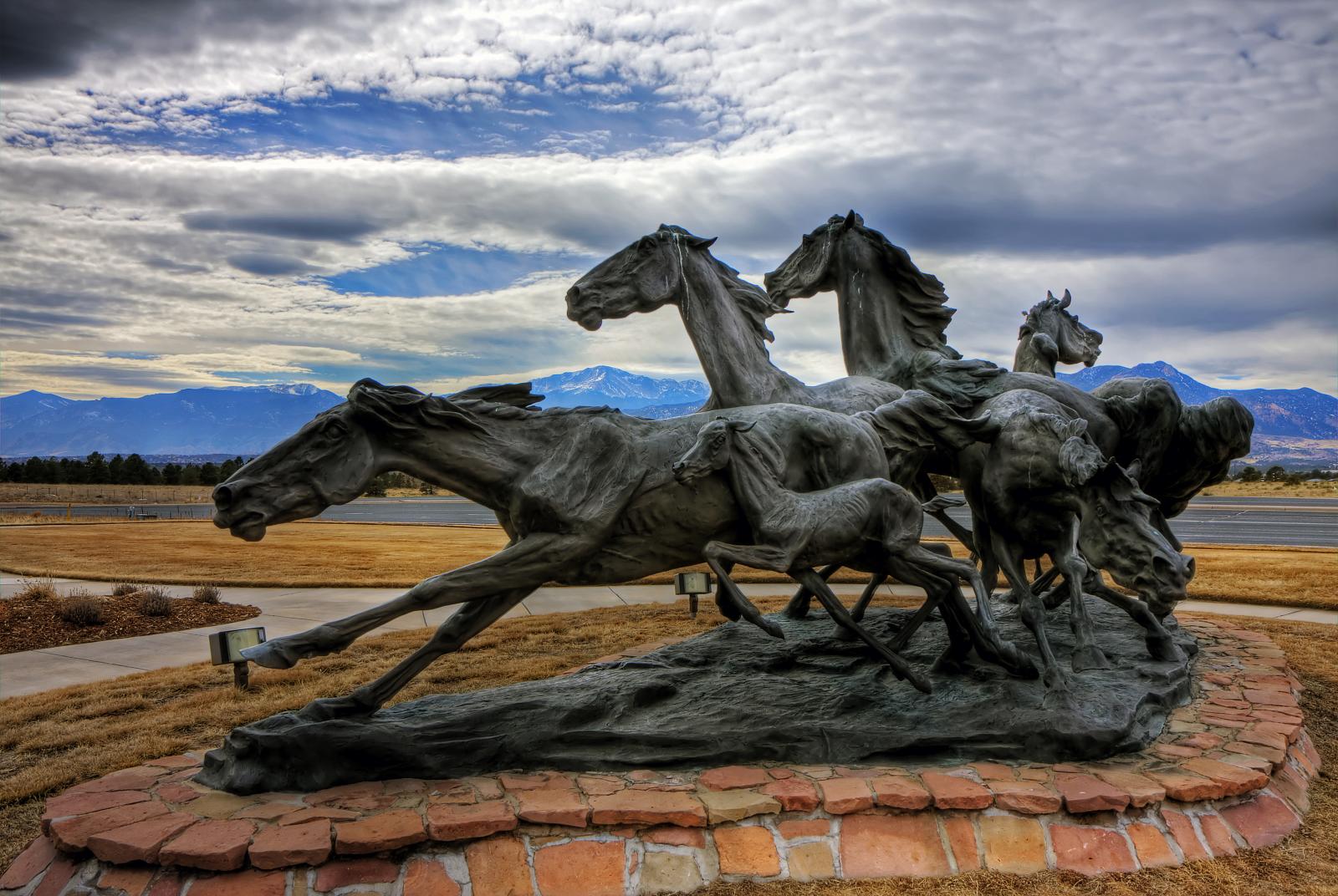 There is no doubt that Colorado Springs is a unique city, especially with a backdrop of 14,110′ Pikes Peak. Not only is its past mixed with interesting figures and events, The Springs wears that history on its sleeve. Drive through Old Colorado City or Manitou Springs one day and you'll see the periods of history stacked against each other in all of the varied buildings.
For those looking to understand more about Colorado Springs, consider one its top museums. Most are open year round with very reasonable entrance fees. So rain or shine, you are good to go. And if you're curious about the weather, take a look at our guide to the ever-changing climate of the city. Thinking of relocating? Peruse these reasons to move to Colorado Springs if you need any more convincing.