The Antlers is one of Colorado Springs' premier luxury hotels that was founded in June of 1883. General William Jackson Palmer gave the hotel its name because of the many deer and elk trophies that are kept in the building.
For more than 100 years, the Antlers had gone through several reconstructions until the Broadmoor Management Company took over the operation of the hotel in 1975. Today, The Antlers, A Wyndham Hotel boasts as one of the first luxury hotels in Colorado often frequented by guests from all over the world.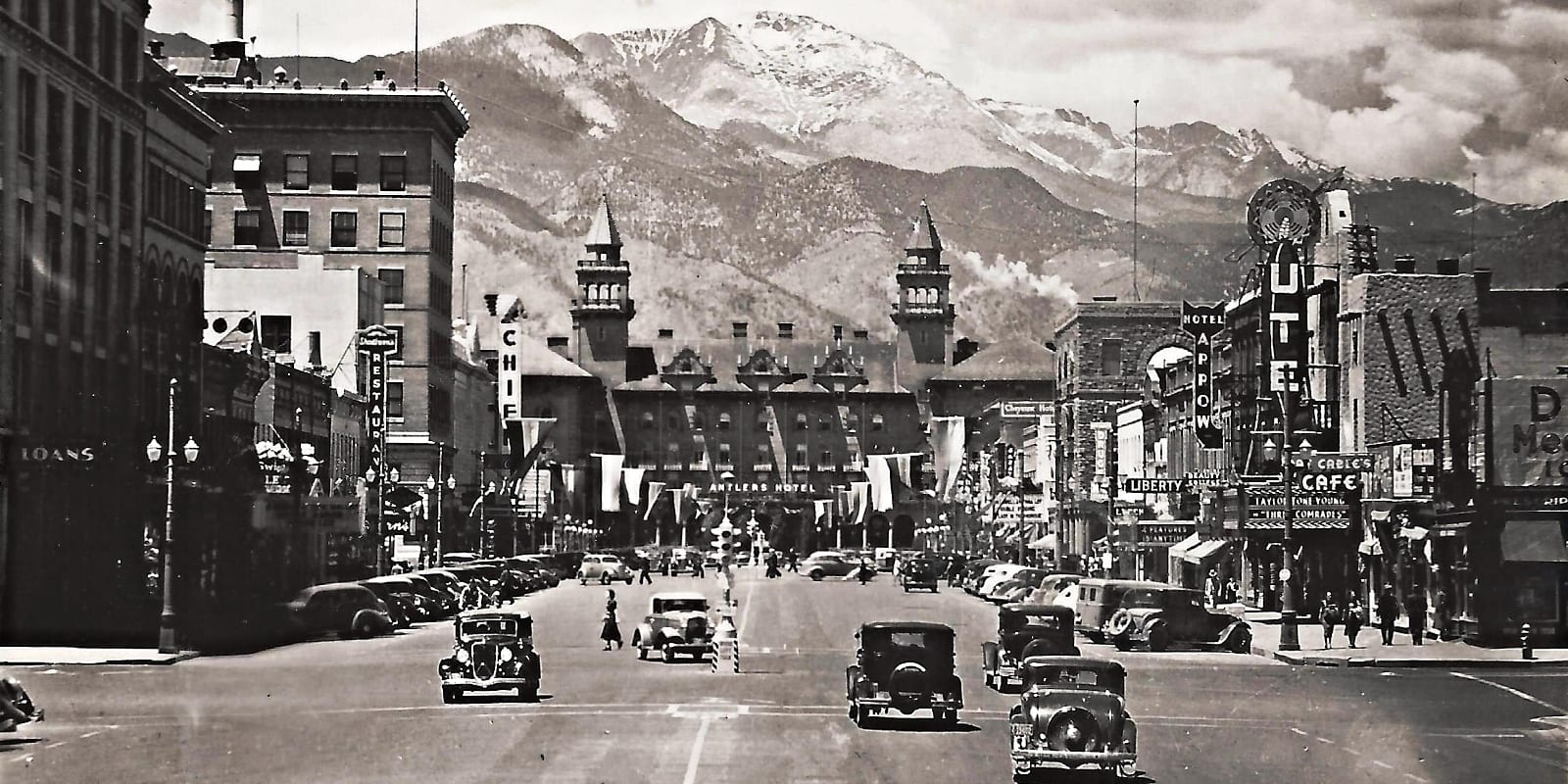 Room Types
Antlers Hotel offers top-notch accommodations matched with a marvelous view of the famous Pikes Peak Mountains. Guests are more than welcome to stay in any of their 273, including their 22 suites which became temporary homes to many U.S. Presidents, celebrities, and other personalities. This property is also dog-friendly.
Guest Rooms – These rooms are comfortable and functional, equipped with modern conveniences such as a private bathroom, flat-screen TV with HBO, Kuerig, and safe.
Suites – These upscale rooms offer a fantastic view of the Rocky Mountains thanks to the outdoor balconies provided in each premium suite. Additionally, the Founder's Suite comes with a whirlpool.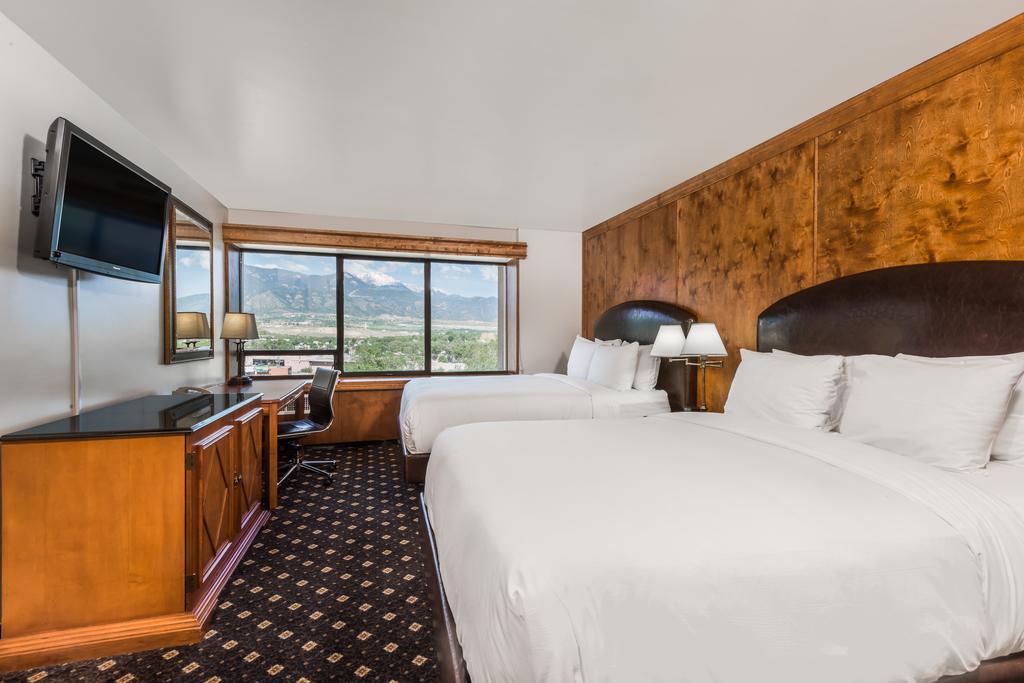 Check prices, availability or book The Antlers, A Wyndham Hotel
Dining & Amenities
Guests at Antlers Hotel have easy access to three on-site restaurants as well as a Starbucks and in-room dining. If you're trying to watch a game while enjoying some bar classics, head to Sportivo Primo. They have 12 HD TVs and are connected to Duca's Brick Oven Neapolitan Pizza.
For a casual yet nice breakfast experience, try Antlers Grille. Lastly, to finish the night off, Piccadilly Bar boasts 50 draft beers, a range of wines, and unique cocktails.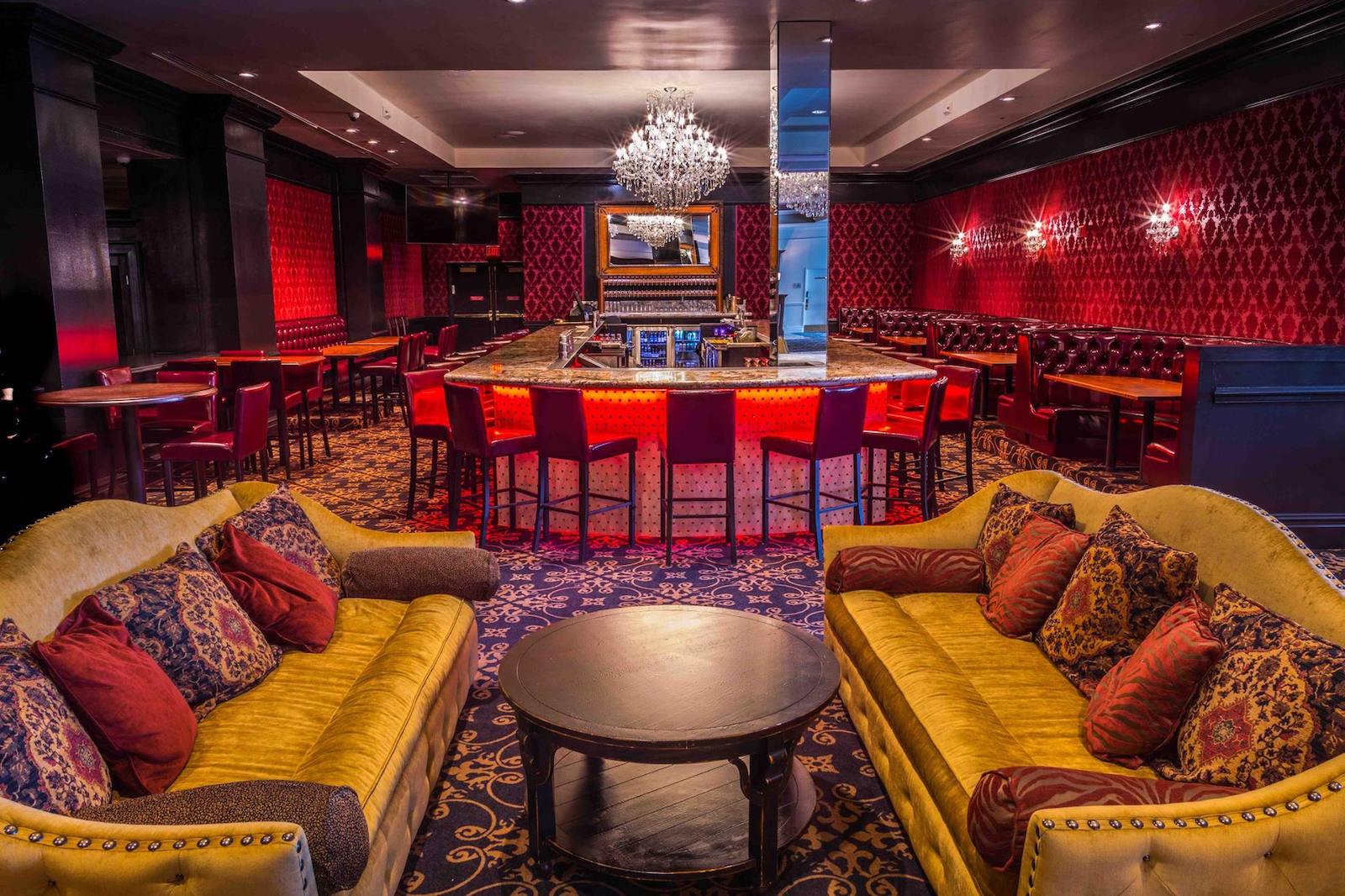 At Antlers, guests have access to additional amenities like an outdoor pool, hot tub, and fitness center. Given that the luxury hotel is nestled in the Palmer Center, a business complex, the hotel offers various rooms for group meetings and conferences. They provide high-speed internet and audio/visual equipment in all of their conference rooms.
Additionally, for those looking for a historic hotel to say their wedding vows, Antlers Hotel offers wedding packages as well as specialists that are available to help with the planning to make this once-in-a-lifetime moment a truly memorable one.
Details
Address: 4 S Cascade Ave, Colorado Springs, CO 80903
Phone: 719-955-5600
Rating: 4-star
Website: wyndhamhotels.com…