Denver's skyline wouldn't be complete without Colorado's golden-domed State Capitol building. Constructed over the course of 5 years, the Capitol building was completed in 1901 and serves as the home of Colorado's most influential branches of government: the Senate, the House, the Governor, the Lieutenant Governor, and the Department of the Treasury.
Though the building resembles the basic design of the Capitol building in Washington, DC, there are numerous architectural elements that are incredibly unique and native to Colorado. Notable local Colorado building materials include:
The rare rose onyx was found in Beulah, CO, a magnificent pink stone applied as wainscoting and column plinths.
The marble floors originate from the namesake town of Marble, CO.
The granite for the Capitol's exterior walls was sourced from Gunnison, CO.
Even the golden dome has Coloradan roots, as local gold miners gifted 200 ounces of gold to gild the Capitol building's most visible feature.
Touring the State Capitol Building in Denver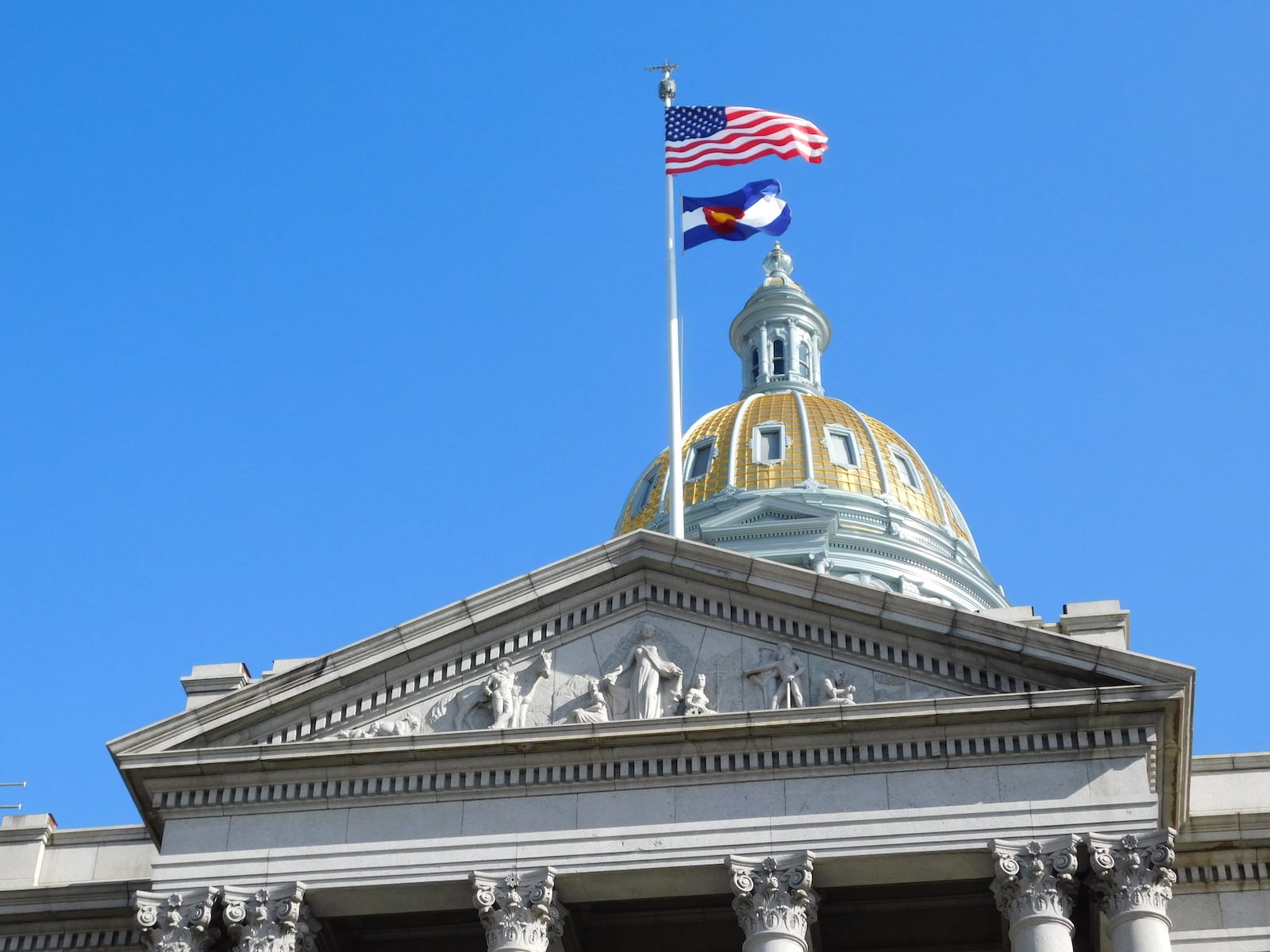 A visit to Denver isn't complete without a stop at this magnificent structure. The Denver Capitol building oozes Coloradan pride, and there is much to learn by walking its grounds. The interior is stunningly designed, dripping in opulent combinations of brass, marble, oak, murals, stained glass, and unforgettably: rose onyx. The stained glass throughout the buildings was carefully thought out, depicting prominent events and people that shaped Colorado's history.
But there's more outside, too. On the West steps of the building, the 15th step is engraved, reading "One Mile Above Sea Level." But over the years, this has been re-evaluated by researchers. Today, the 13th step is considered to be one mile above sea level, and it has also been marked. But, the 15th step shouldn't be missed. From this step, you can revel in the view of watching the sun as it sets behind the Rocky Mountains.
Denver's Capitol building is a must-see for lovers of architecture, history buffs, and first-time visitors of Colorado. Guided tours of the building are free and offered Monday through Friday, with the exception of holidays. It's wise to arrive early to a tour, about twenty minutes in advance should suffice. They fill up quickly as they are limited to 30 people per tour.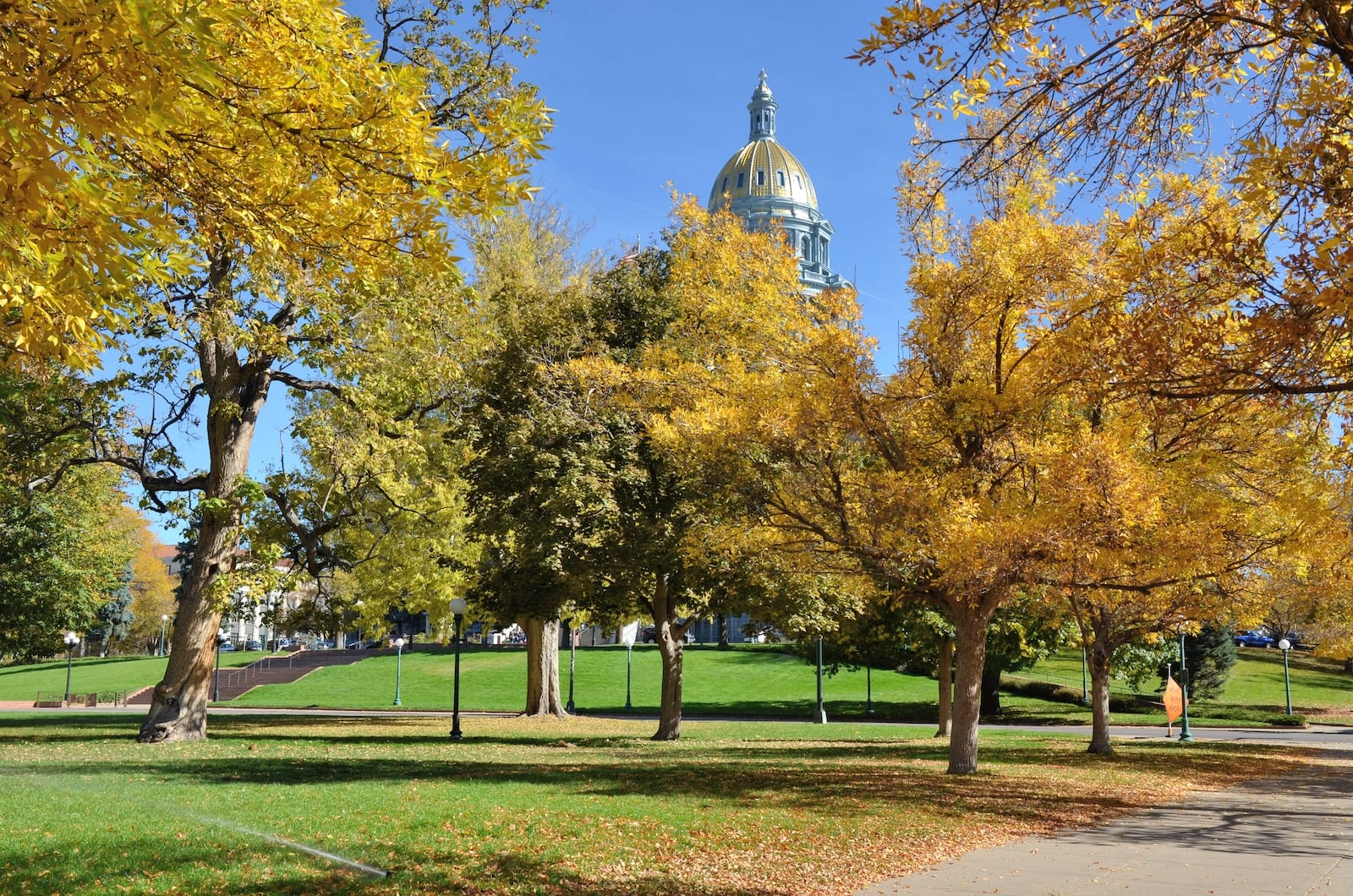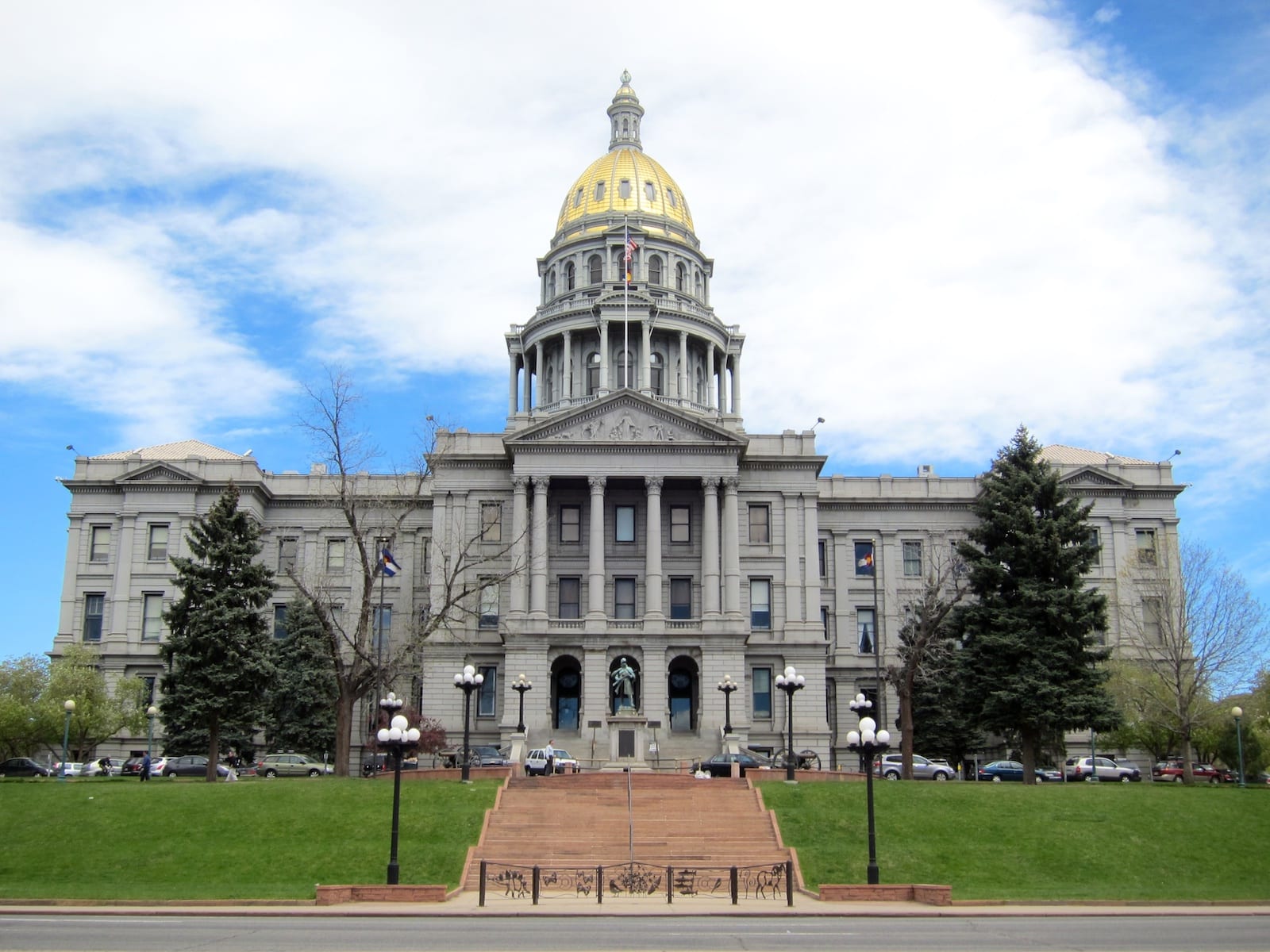 Details
Address: 200 E Colfax Ave, Denver, CO 80203
Season: Year round, Monday-Friday, except holidays (public tours)
Admission: Free
Website: colorado.gov/pacific/capitol