Before North Denver's River North Art District packed on the urban charm, the area was dominated by lackluster warehouses and factories. Known to locals as RiNo, and pronounced like "rhino", the district began shifting away from its rough reputation to become a trendy hotspot in Denver.
Warehouses and factories that long sat vacantly became central to the district's industrial revival. Since 2004, RiNo has gathered a high concentration of all types of artists including culinary and brewery masters. Blending the old industrial look with modern urban art has pushed RiNo to become a hipster's paradise.
On every street, colorful murals catch the eye, and each year, something new opens up in the district. With a series of art galleries, bars, breweries, and parks, the area is a magnet for young professionals. While the median age of residents is 33, most Denverites (locals) would argue that RiNo is home to mostly millennials (people that fall between the ages of 26-41).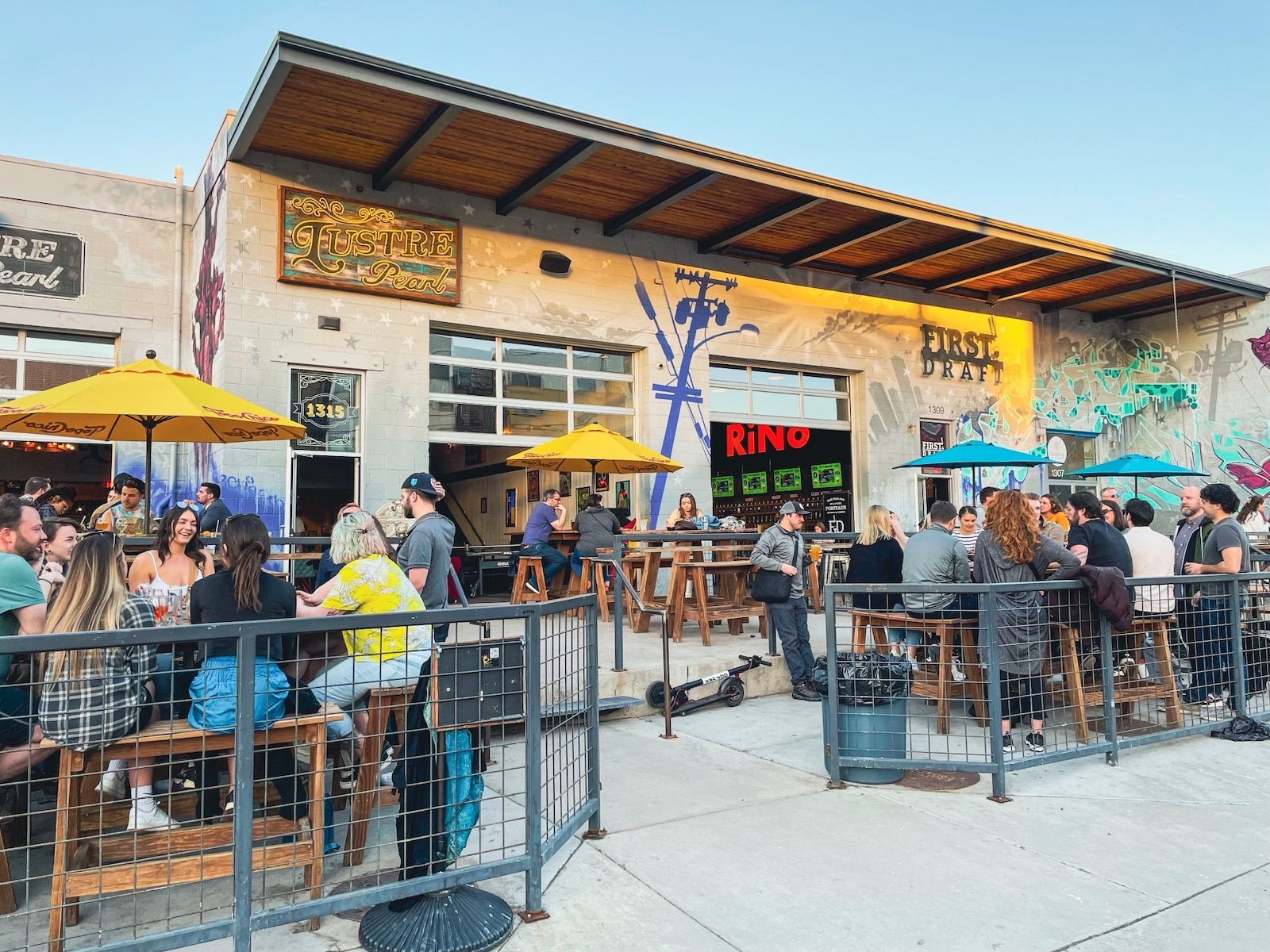 Diversity is an integral part of RiNo's identity as is well-known throughout Denver for being such. As a poster child for urban growth and art, people flock to Denver's River North Art District in droves. With plenty of new development already established, urban growth in RiNo shows no sign of stopping, and each year the district's popularity rises.
Location
The River North Art District is in North Denver adjacent to the city's Downtown area. Before RiNo became established as a district, the area consisted of a few of the oldest micro-neighborhoods. Unknown to many, even locals, the RiNo Art District is technically located within the greater Five Points neighborhood and its radius is approximately 1 mile.
Today, the identity of Five Points is blended with Ballpark, River North Art District (RiNo), and Curtis Park, which are micro-neighborhoods in Denver. The massive popularity of the RiNo Art District has overshadowed Five Points and most consider it to be its own neighborhood.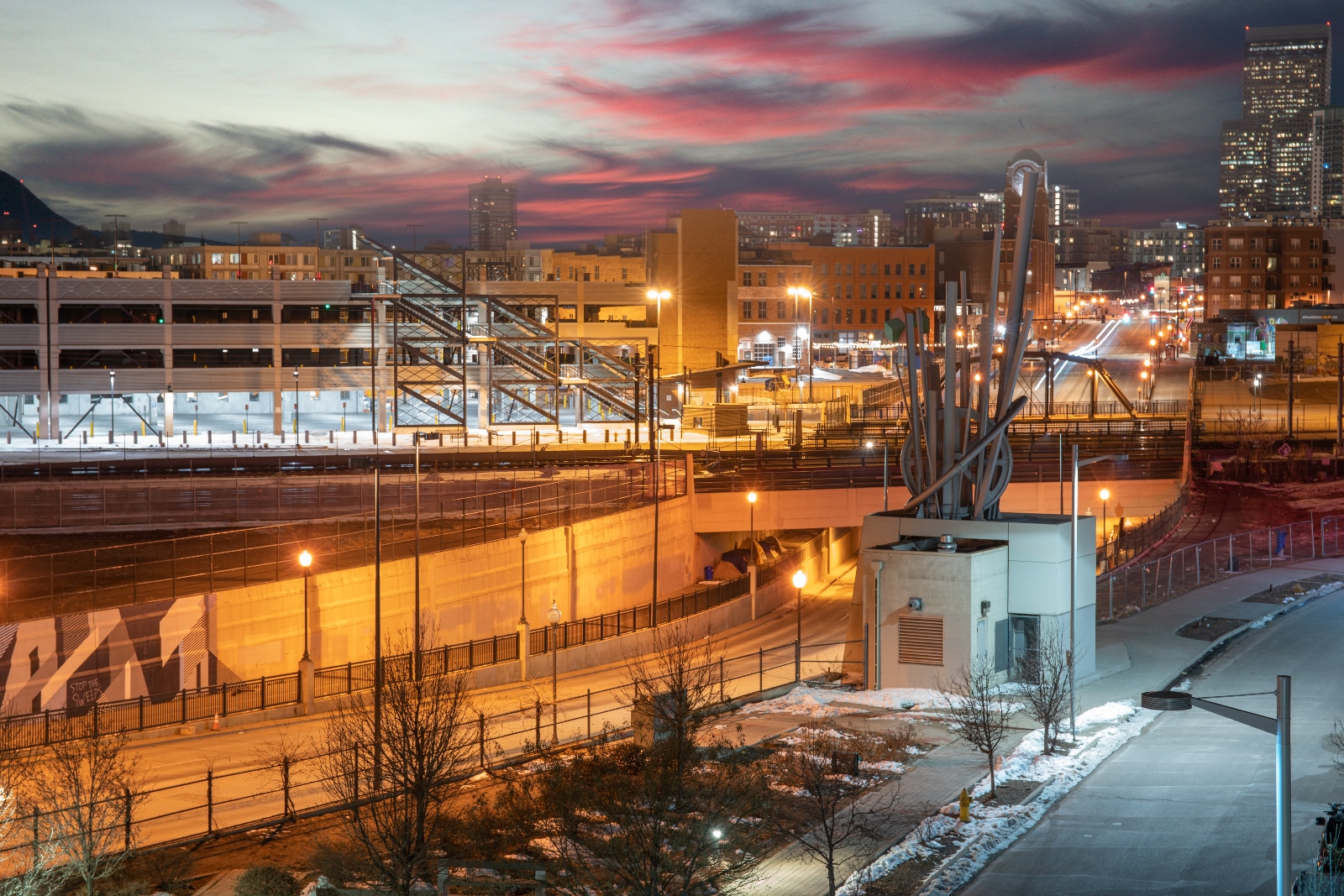 Officially, the boundaries of the RiNo are marked by major streets and highways. According to the city's official website, the northern boundary is Interstate 70 while the southern is Park Avenue West. The western boundary is Interstate 25 and the eastern boundary is Arapahoe Street.
A relatively small area, getting around RiNo is rather easy, with the two most recommended ways being walking or biking. Throughout the city, the Denver B-cycle program has set up stations where people can rent bicycles to get around the city, and in RiNo, there are four you can use.
Continuously growing, the city is installing new pedestrian bridges, sidewalks, and bike lanes making RiNo even more accessible. Additionally, travelers who are coming from outside of the Downtown area can hop on the light rail's University of Colorado A-Line, jumping off at 38th and Blake Street.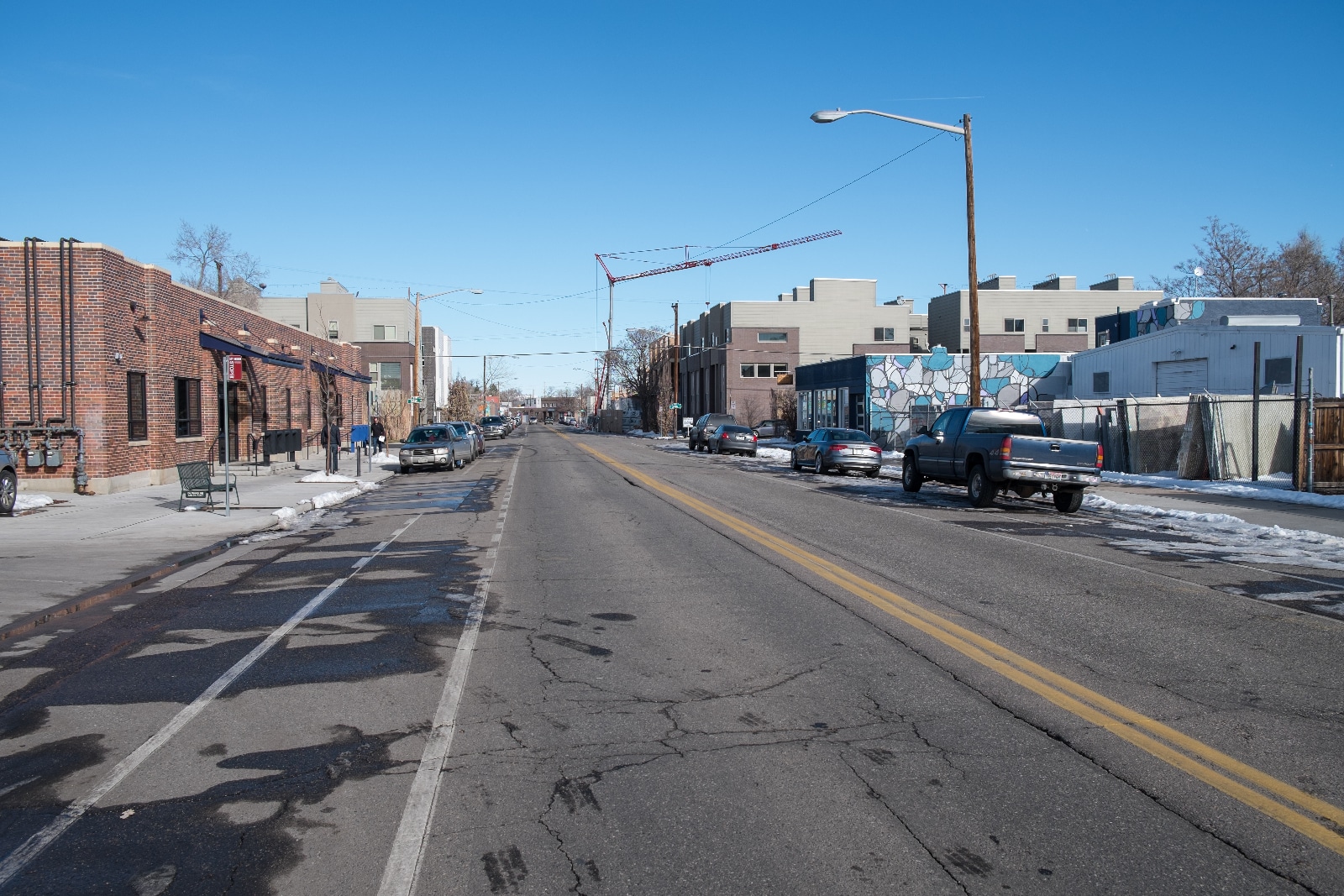 Other ways to get around the RiNo Art District include eTuks, taxis, and ride-share programs like Lyft and Uber.
History
The RiNo Art District has always been an important historic area in Denver. Once part of Five Points, Cole, Globeville, and Elyria-Swansea, it was particularly known for being a major industrial hub. With businesses like pattern shops and foundries established in its warehouses, much of the city's growth was based on their success.
As industrial endeavors died down during the late 80s and early 90s, the area's empty and rundown warehouses attracted the attention of individuals like Jill Hadley-Hooper and Tracy Weil, who officially created the River North Art District in 2005.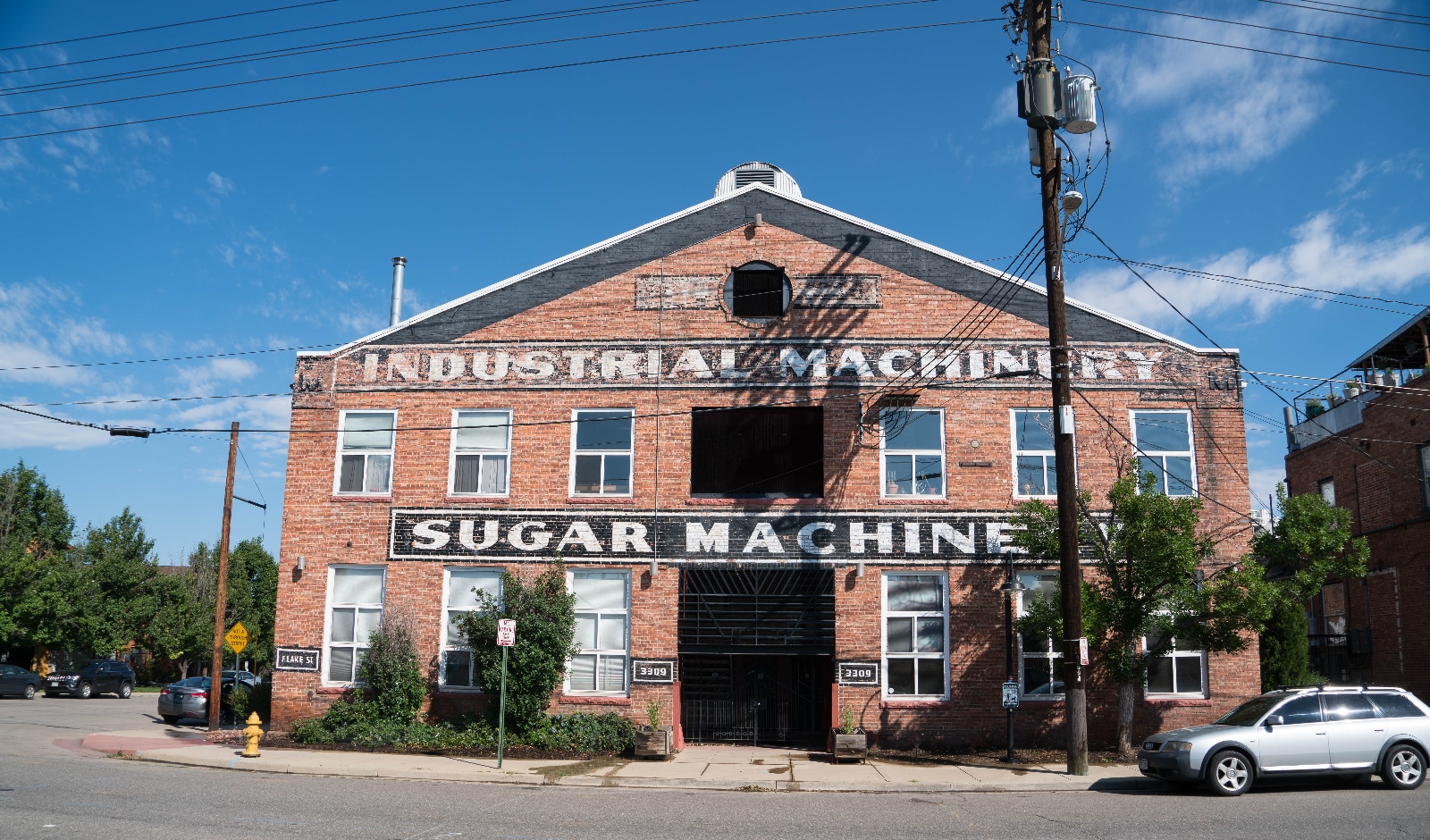 Since then, the district has rapidly expanded to become a staple for urban and outdoor art. Adopting the slogan, "Where Art Is Made", RiNo is a thriving community for a wide array of artists.
Main Attractions
RiNo is a destination that entertains throughout the day. In the early mornings, visitors can explore its cafes and eateries before exploring the numerous art galleries, shops, museums, breweries, wineries, and parks around the district.
After hopping around the area's attractions, hitting the town for a night of fun is an ideal way to end the day, especially since RiNo stays awake long after dark. Bars and breweries are the places to socialize, and on the First Friday of every month, there are special showcases of art and live music.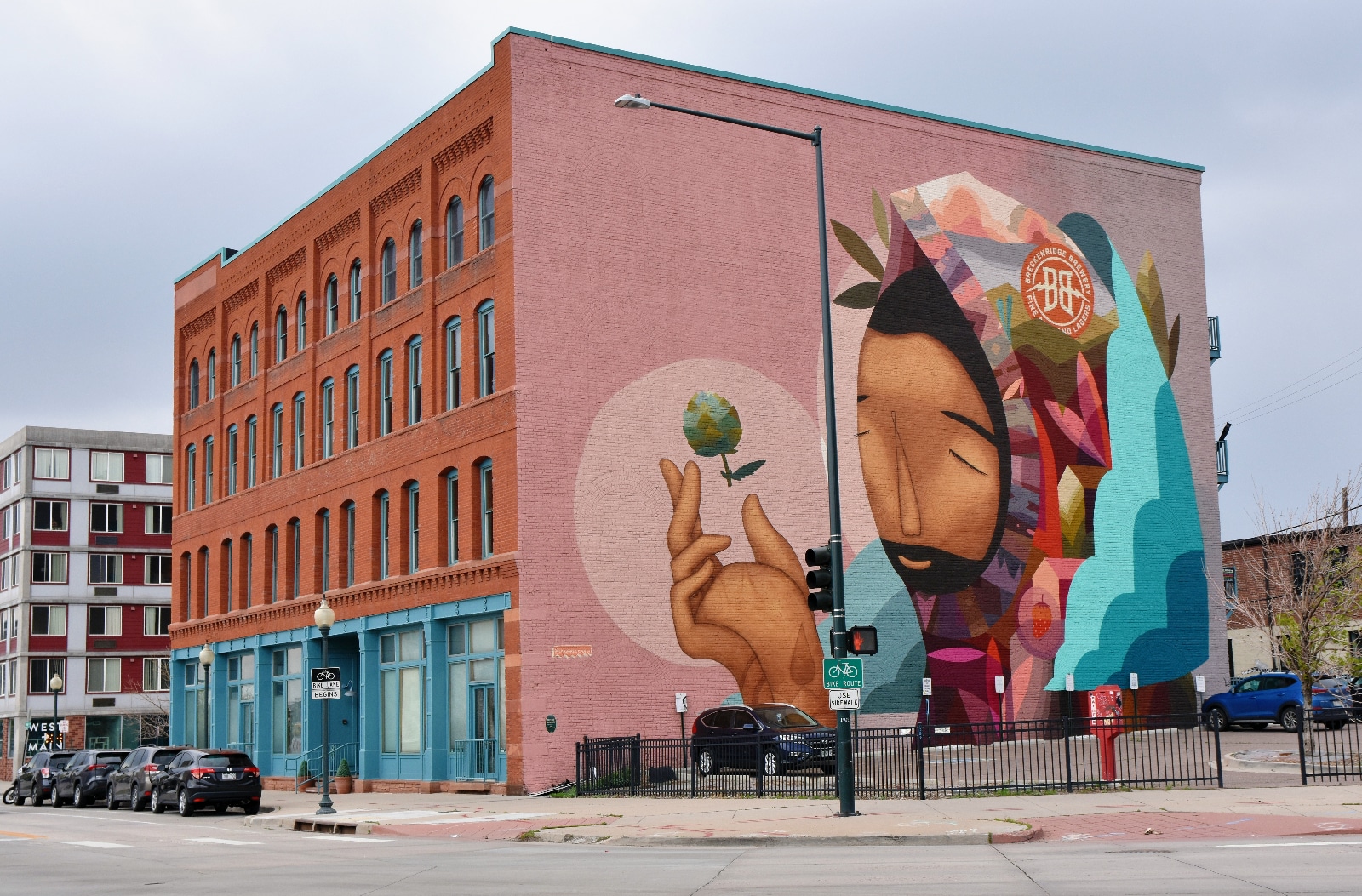 First Friday Art Walk
A special event that's held monthly in RiNo, the First Friday Art Walk takes place from 6 pm – 9 pm on the first Friday of the month, as the name implies. Keeping their doors open after businesses hour, local vendors showcase new works of art while eateries offer special meals and limited creations.
Featuring a mix of indoor and outdoor activities as well as live music, the First Friday Art Walk occurs throughout the year, rain or shine. From the urban art galleries to street murals, RiNo dazzles as it brings the best artists together in one, vibrant community. Beyond the art, culinary and brewery masters also display their creativity through food and drinks.
Besides the RiNo art walk, Denver has two other First Friday events visitors can explore in Santa Fe's Art District and the Dairy Block.
ReelWorks Denver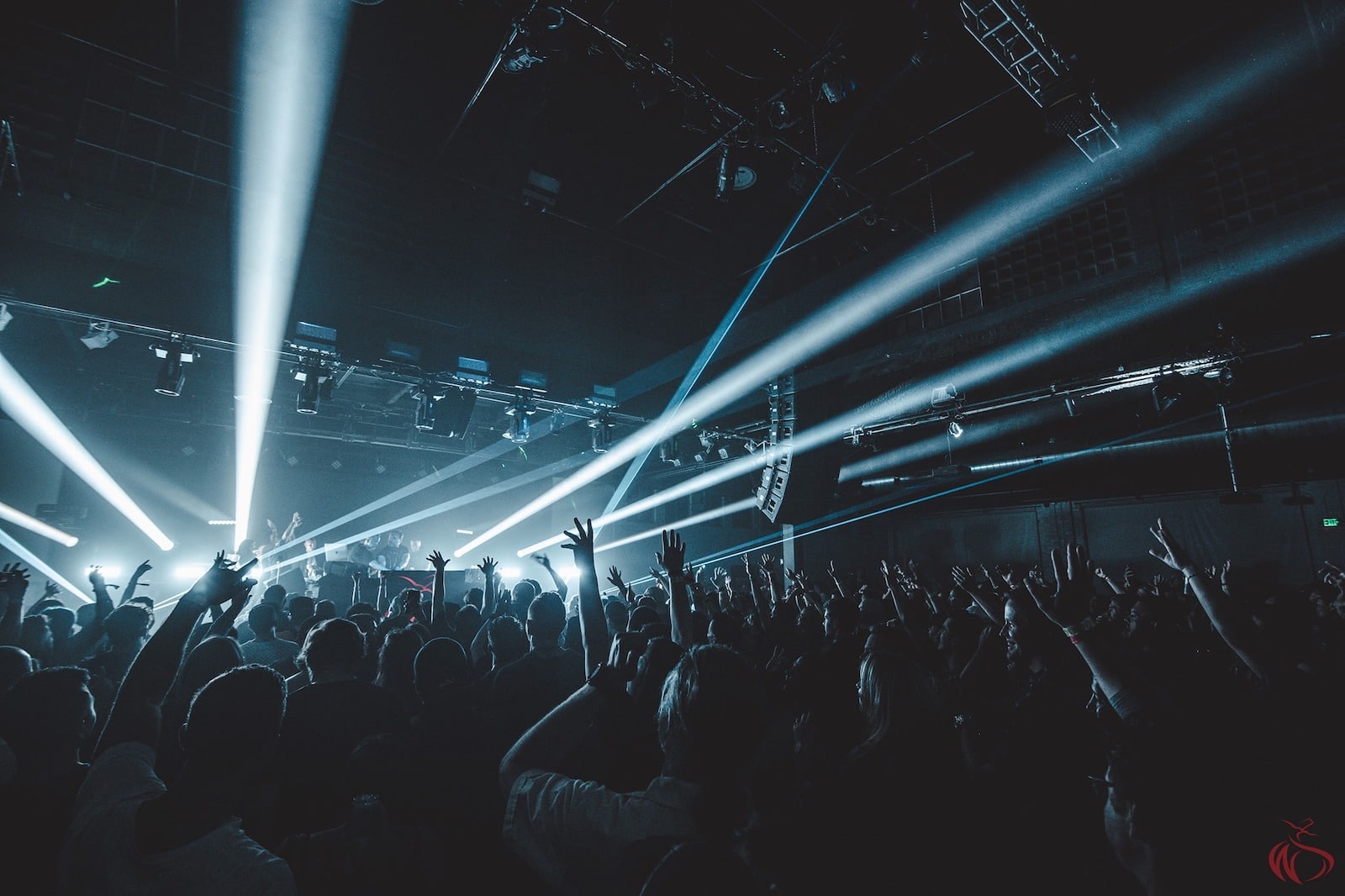 An older venue in RiNo and formerly known as the EXDO Event Center, ReelWorks Denver is used for a variety of events like concerts, roller skating, and expos. With a versatile space designed to bring heart, soul, and entertainment to the Mile High City, schedules and tickets can be purchased through the venue's main site.
The Mission Ballroom
One of the newest and largest capacity entertainment spaces in the RiNo Art District, the Mission Ballroom boasts a state-of-the-art design. Welcoming a diverse lineup of performers that range from alternative, pop, rap, and rock music, it quickly became one of the best concert venues in Denver, serving thousands of people annually.
All upcoming events and current schedules are posted on the Mission Ballroom's website and tickets are available through AXS.
Larimer Lounge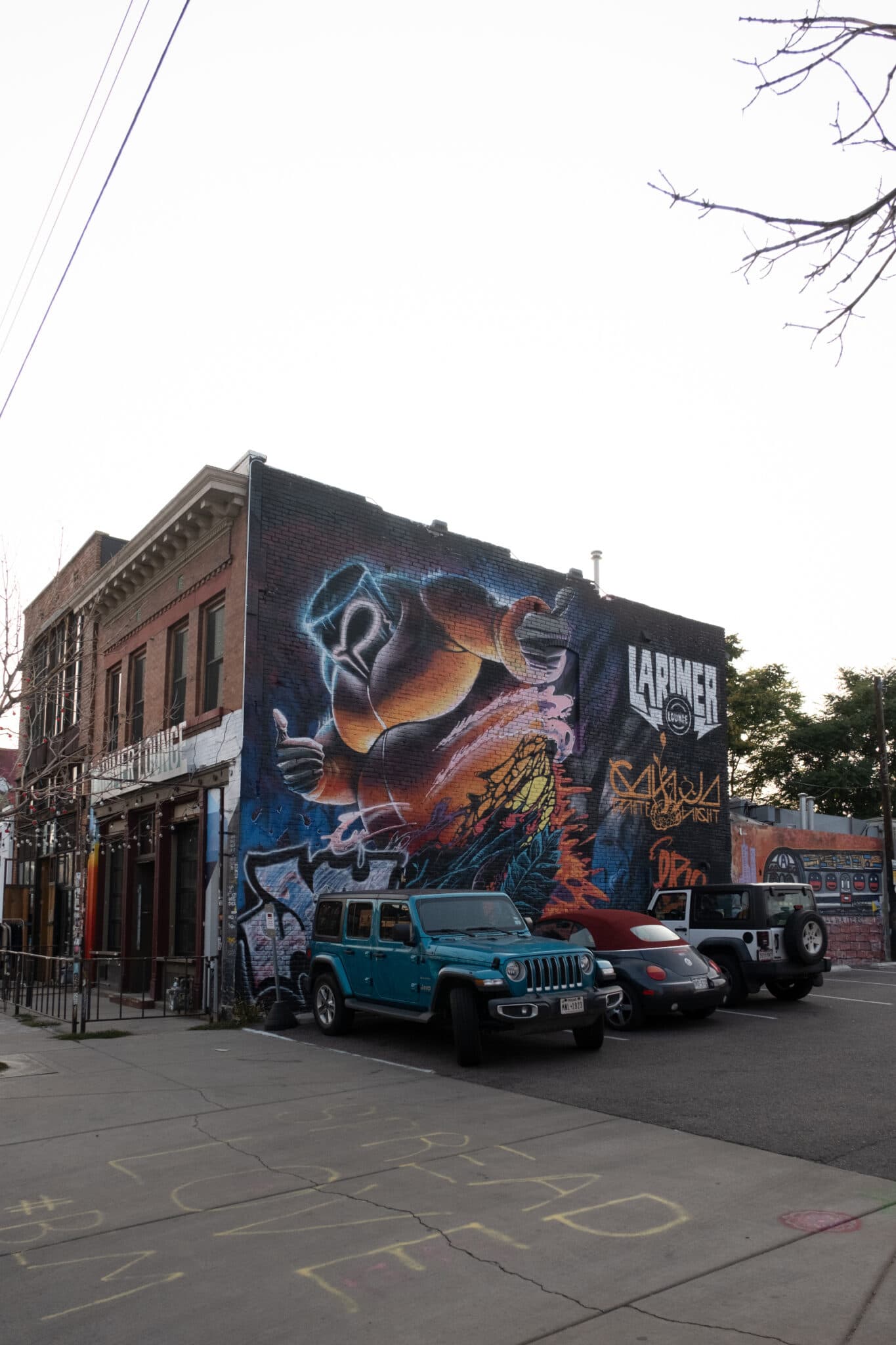 Beloved amongst locals, the Larimer Lounge is one of the best spots for nightlife in RiNo. Almost nightly, guests can enjoy live music performed by local and national artists. A fun place to socialize and listen to live music, visitors can dance and drink the night away at the lounge.
The Source
Situated in a brick foundry building that dates back to the 1880s, The Source has become one of the most popular entertainment spaces in RiNo. Featuring a collection of artisans, visitors can explore its restaurants and shops.
Set up like a market, each restaurant and shop has its own space. Vendors in the market hall that can't be missed include the Eyes Open Boutique, Grabowski's Pizzeria, Melted, New Belgium Denver Pilot, and the Reunion Bread Co. In 2018, the Source Hotel opened with 100 rooms and an open-air rooftop space.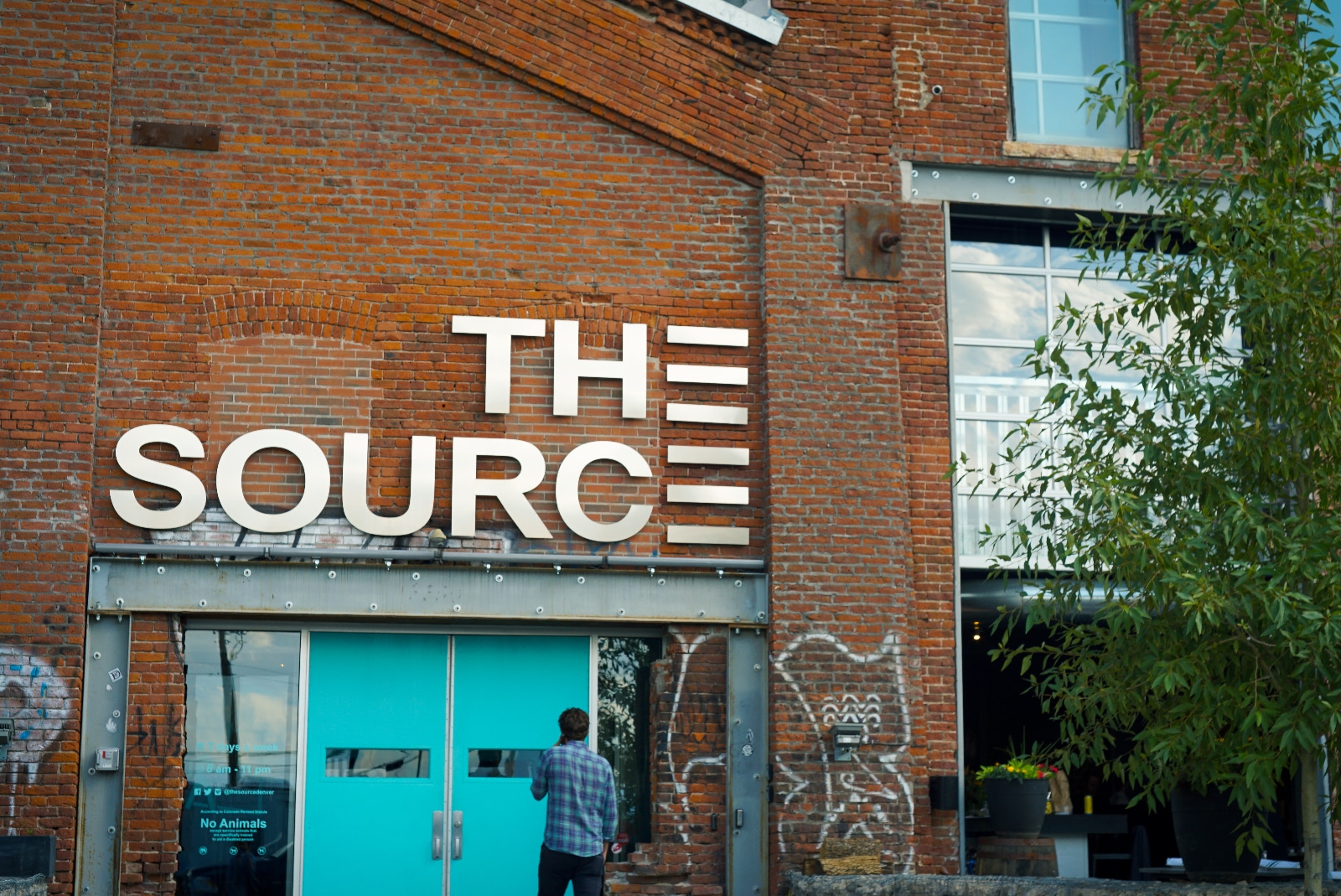 Infinite Monkey Theorem Urban Winery
Opened in 2008 and producing wine from locally sourced grapes, the Infinite Monkey Theorem Urban Winery has quickly risen to be known as one of the best in RiNo. A popular brand found on shelves in stores, those looking to learn more can book a tasting tour to learn more about the winery as well as their process and products.
Forney Museum of Transportation
Housing over 800 artifacts, the Forney Museum of Transportation was first opened 67 years ago. On display at the museum, visitors can view historic cars, buggies, motorcycles, steam locomotives, planes, trains, and bicycles. Being that there are multiple exhibits, a guided tour is highly recommended.
Devoted to sharing plenty of information about the history of transportation and how it has developed over the years, on-site educators are happy to tell you everything there is about Forney.
Art Galleries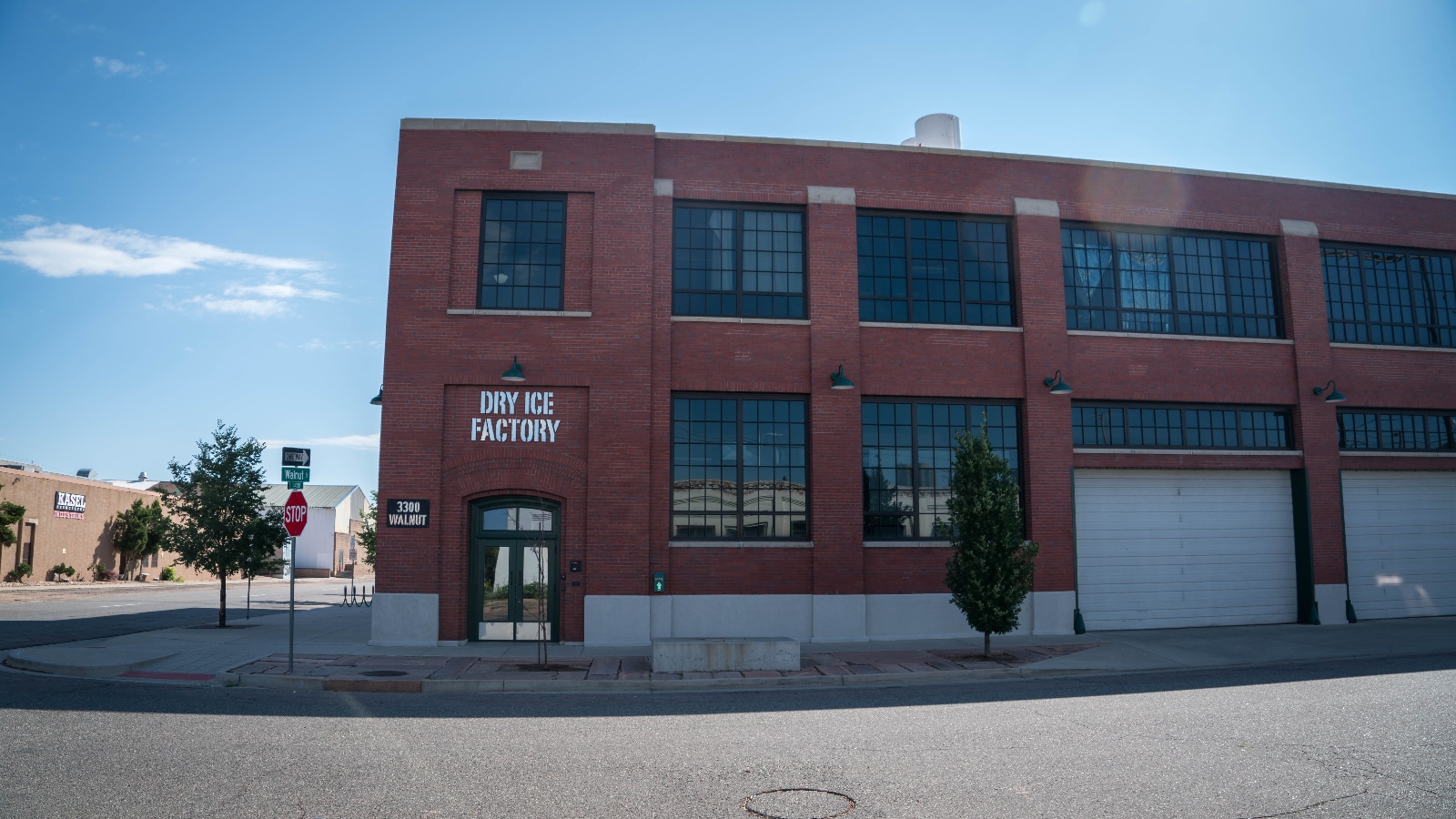 Art sits at the forefront of RiNo's past, present, and future. Hundreds of artists have come to the district to share in urban, graffiti, contemporary, and modern art. Many art studios are open daily and visitors can walk through to view the public galleries.
Some of the most well-known art galleries in RiNo include the Dry Ice Factory, Dateline, Helikon Gallery and Studios, The RedLine Contemporary Art Center, and the fooLPRoof Contemporary Art Gallery.
Shopping
There are dozens of specialty shops and boutiques in the RiNo Art District where visitors can shop for unique showpieces, clothing, furniture, home goods, vintage pieces, and handmade delights. Most shops are located on the main streets, but a few have also been established in the indoor markets in the old warehouses.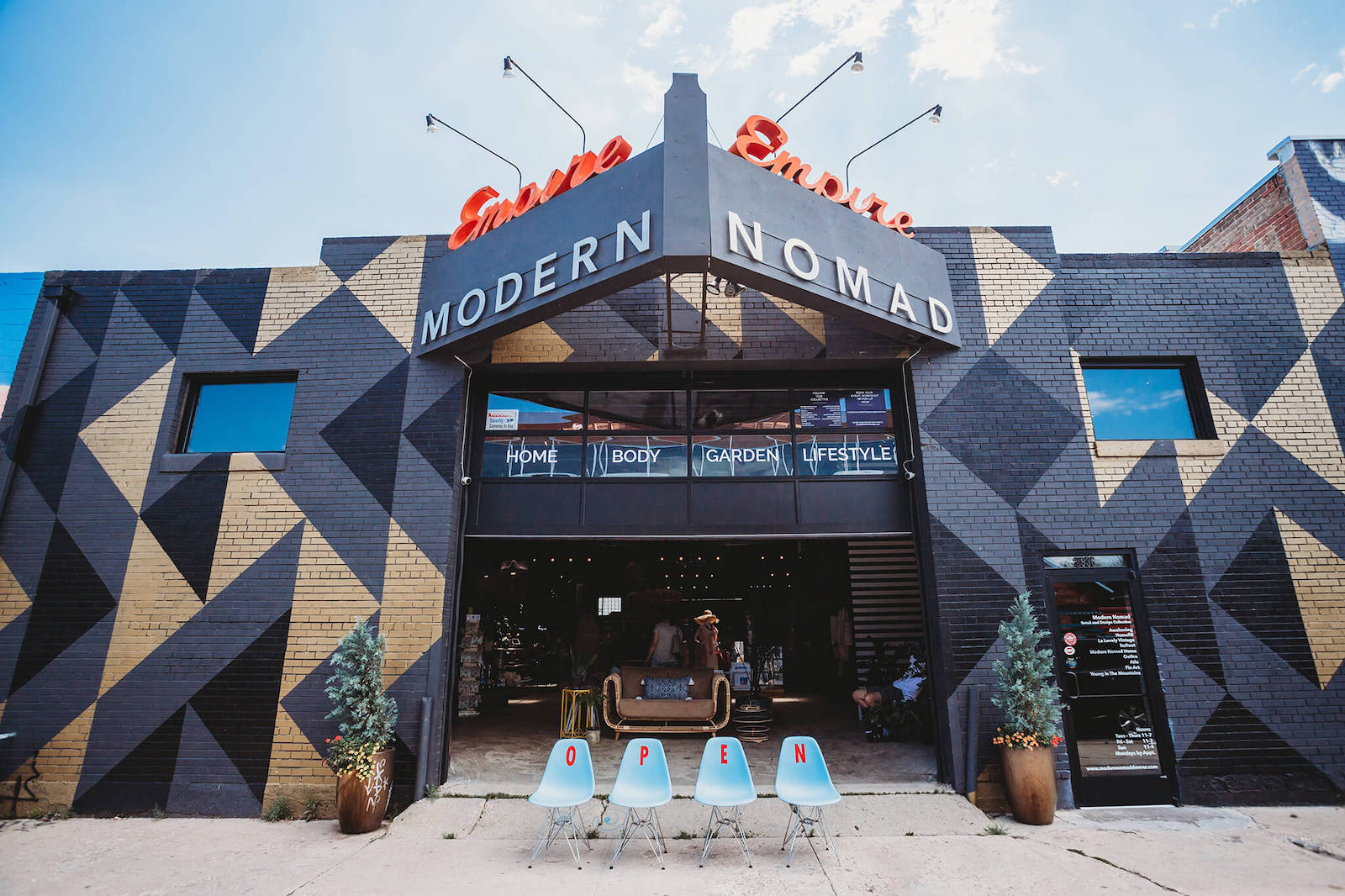 Some of the best shops in RiNo are Modern Nomad, RiNo – 27th and Larimer, Meraki Moon Boutique, Darkland Vintage, Eyes Open Project, and the Topo Designs Flagship Store.
RiNo Art Park
Another place where visitors can see some of the amazing artists and their work is the RiNo Art Park. A collaborative effort, the park has a center for working artists. Situated along the South Platte River, visitors can explore the center or enjoy recreational activities that include pools and pickleball courts.
Throughout the park, large sculptures have been installed to bring art to the great outdoors. Uniquely designed and with a riverside location, the RiNo Art Park is becoming one of Denver's best green spaces.
Mestizo-Curtis Park
Covering 9 acres, the Mestizo-Curtis Park is the oldest green space in Denver. With plenty of trees to provide shade and a few public pools, the park is a great place to escape into nature. With numerous trails throughout and pathways being improved each year, in 2015, it was made more kid-friendly with the introduction of a Fitness Zone and custom-designed playground.
Street Murals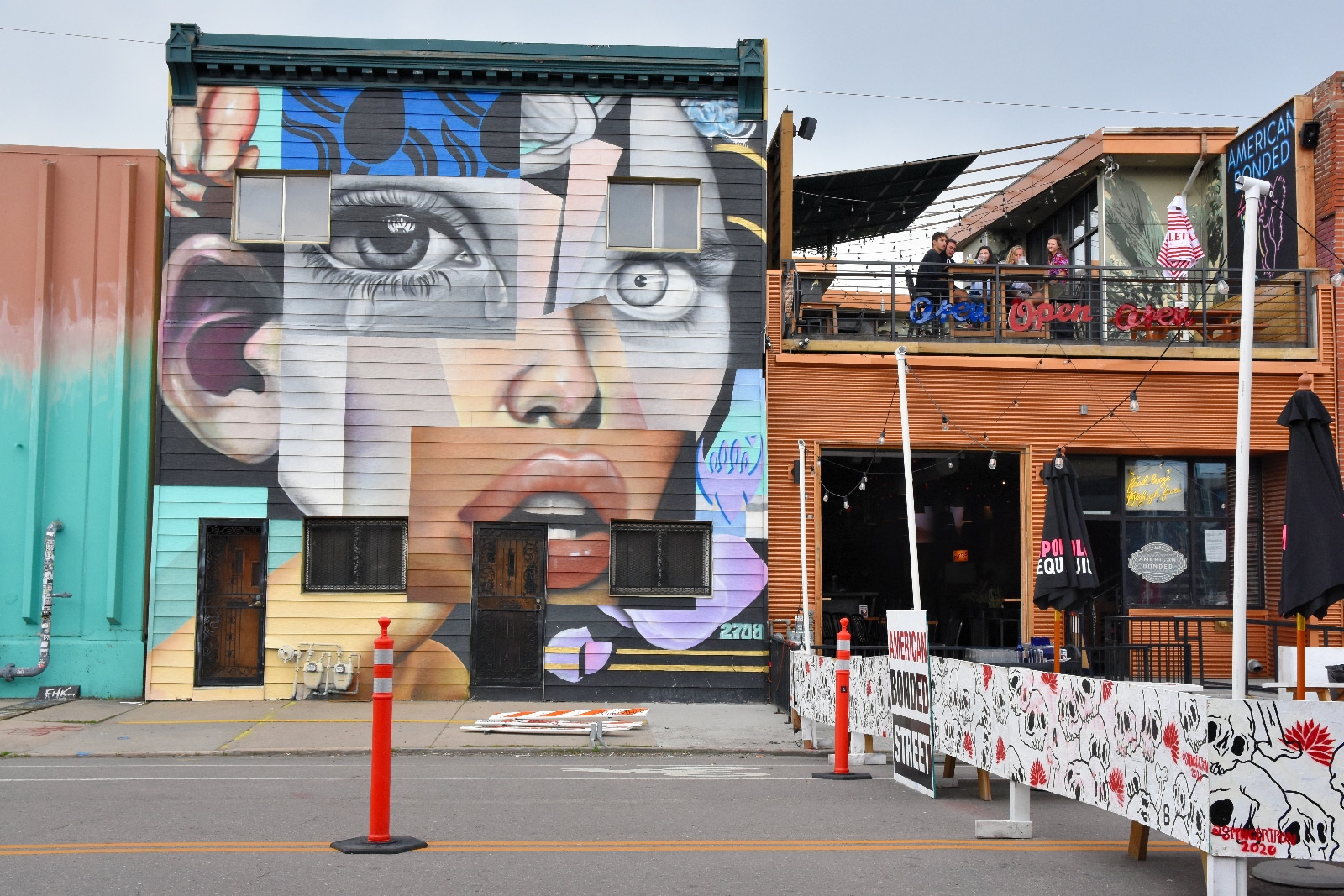 In addition to the galleries, RiNo is known for its stunning array of large urban murals and street art. Visitors can take a self-guided tour around the over 80 installations within the area using interactive maps that can be found online.
Having very successfully emerged from a run-down industrial era to become the "hippest" neighborhood, RiNo is one destination in the Mile High City that can't be missed. Great for those who love good food, art, and drinks, make sure to stop by while visiting Denver.