Once known as the "Harlem of the West", Five Points is one of Denver's oldest and most diverse neighborhoods. Before turning into the residential hotspot it is today, Five Points was filled with warehouses and art studios.
Comprising three micro-neighborhoods called Ballpark, Curtis Park, and the River North (RiNo) District, many homeowners have turned their attention to Five Points. With more people taking up residence in the neighborhood, it's becoming one of the "hip" places to live in Metro Denver.
Although Five Points has become much more residential in the past decade, it also has prominent districts for business and art. There are many local shops, cafes, bars, and restaurants along Welton Street, and all throughout the neighborhood, urban street art murals can be found painted on old buildings.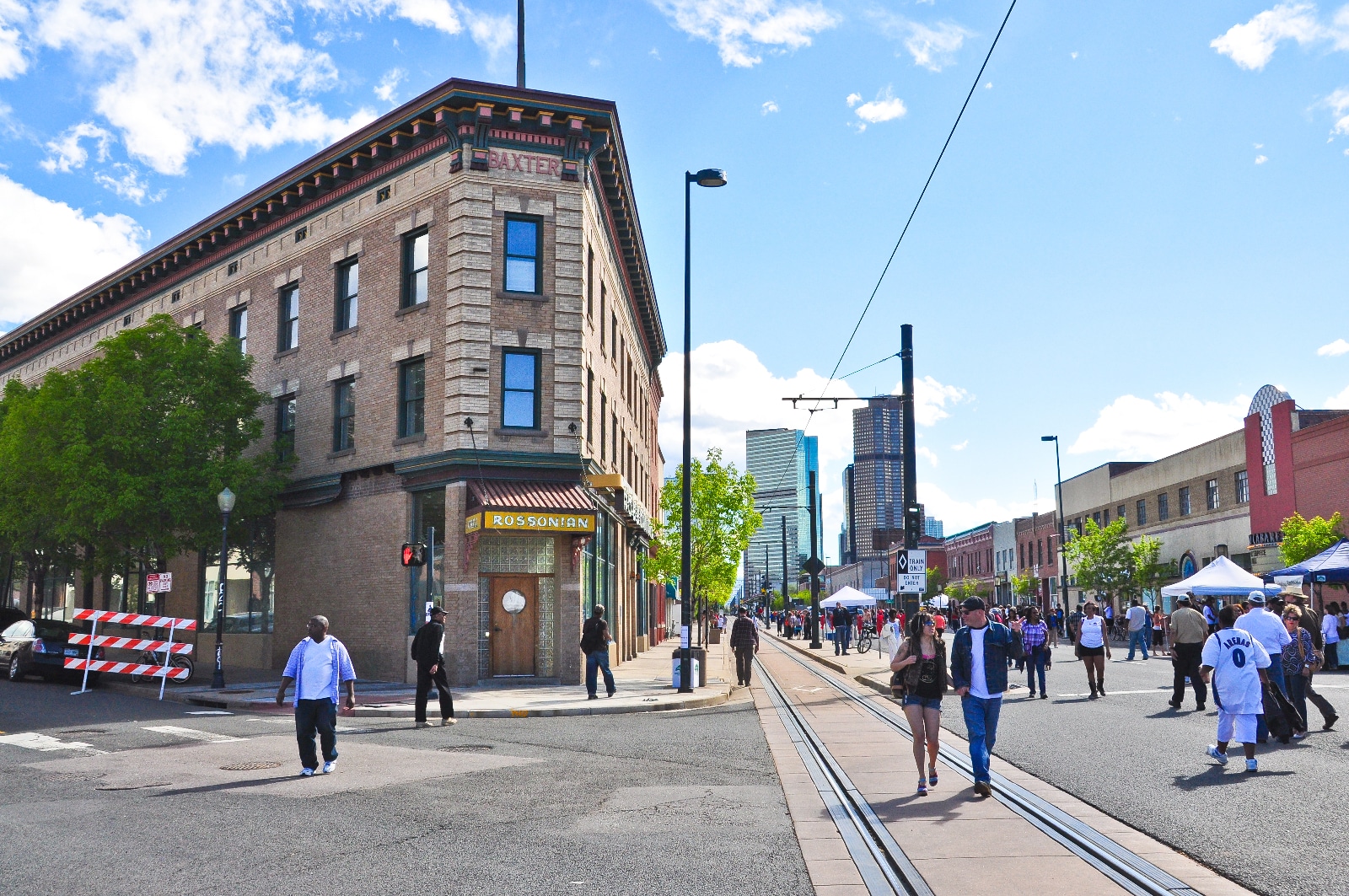 History and culture sit at the forefront of the Five Points neighborhood and some of the best ways to learn about the community are by taking a walking tour or visiting the local museums and libraries. To enhance the lives of residents and boost tourism, Five Points also hosts a few festivals during summer.
The redevelopment of the area has pushed it to become one of the fastest-growing neighborhoods in Denver. Popular amongst young adults, the median age of the neighborhood is 34 years old. As one of the most diverse areas in Denver, there are large communities of Hispanics, Latinos, and African Americans in Five Points. About 36% of the residents are minorities with 64% identifying as White.
Blending the old with the new, Five Points is a lively neighborhood where culture and creativity thrive. With plenty of activities, venues, and experiences to pass the time, this historic Denver neighborhood is guaranteed to catch the eye of new residents and short-term visitors.
Location
Five Points sits directly to the northeast of Downtown Denver where it wraps around Coors Field to encompass the neighborhood called Union Station North (formerly Prospect). Shaped like a triangle, it was one of the first suburbs in the Mile High City. When looking on a map, the boundaries clearly show how the downtown street grid changes as it meets the neighborhood street grid of Five Points.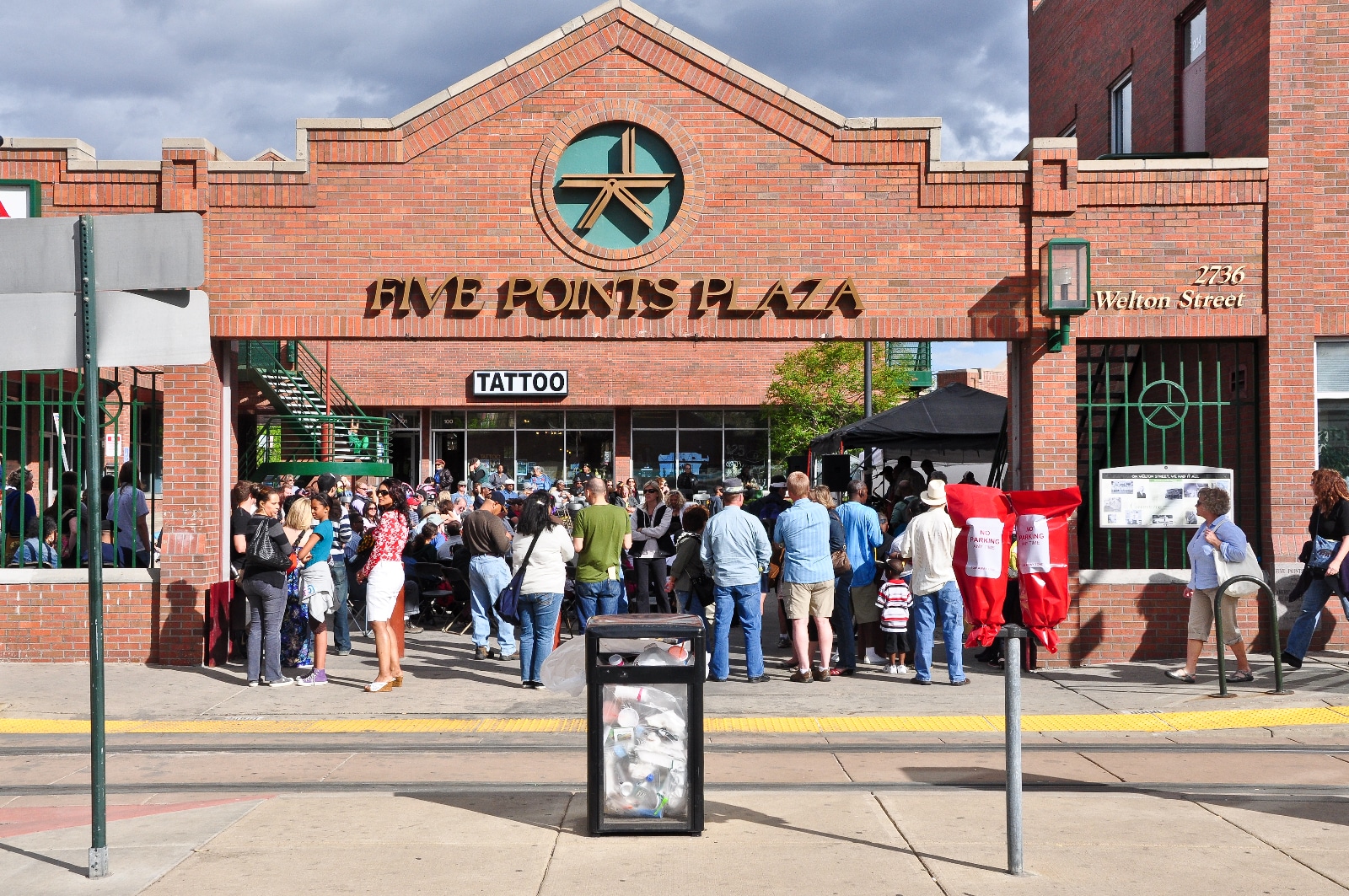 The neighborhood's unique grid design of Five Points helped give it its name due to the vertex (5-point intersection) that is formed by the meeting of 26th Ave, 27th St, Washington St, and Welton St. Major boundary streets include the South Platte River in the northwest, 38th St to the north, East 20th Ave and Park Ave to the south, 20th St in the southwest, and Downing St to the east.
One of the best perks of the Five Points neighborhood is its high level of walkability. Just a short distance from many of the homes and apartments are a variety of businesses for day and nighttime entertainment. To avoid the hassle of finding parking in Downtown Denver, most residents and visitors will choose to walk around Five Points instead.
Other ways to get around Five Points without using a private or rented vehicle include ridesharing. Lyft and Uber are popular companies for getting around without having to call a taxi. Additionally, the City of Denver has its own RideShare Program that includes e-bicycle and scooter rentals.
Public transportation is widely available throughout Five Points and provided by the Regional Transportation District (RTD). Public buses and trains are a great way to get around Five Points or to Downtown Denver.
History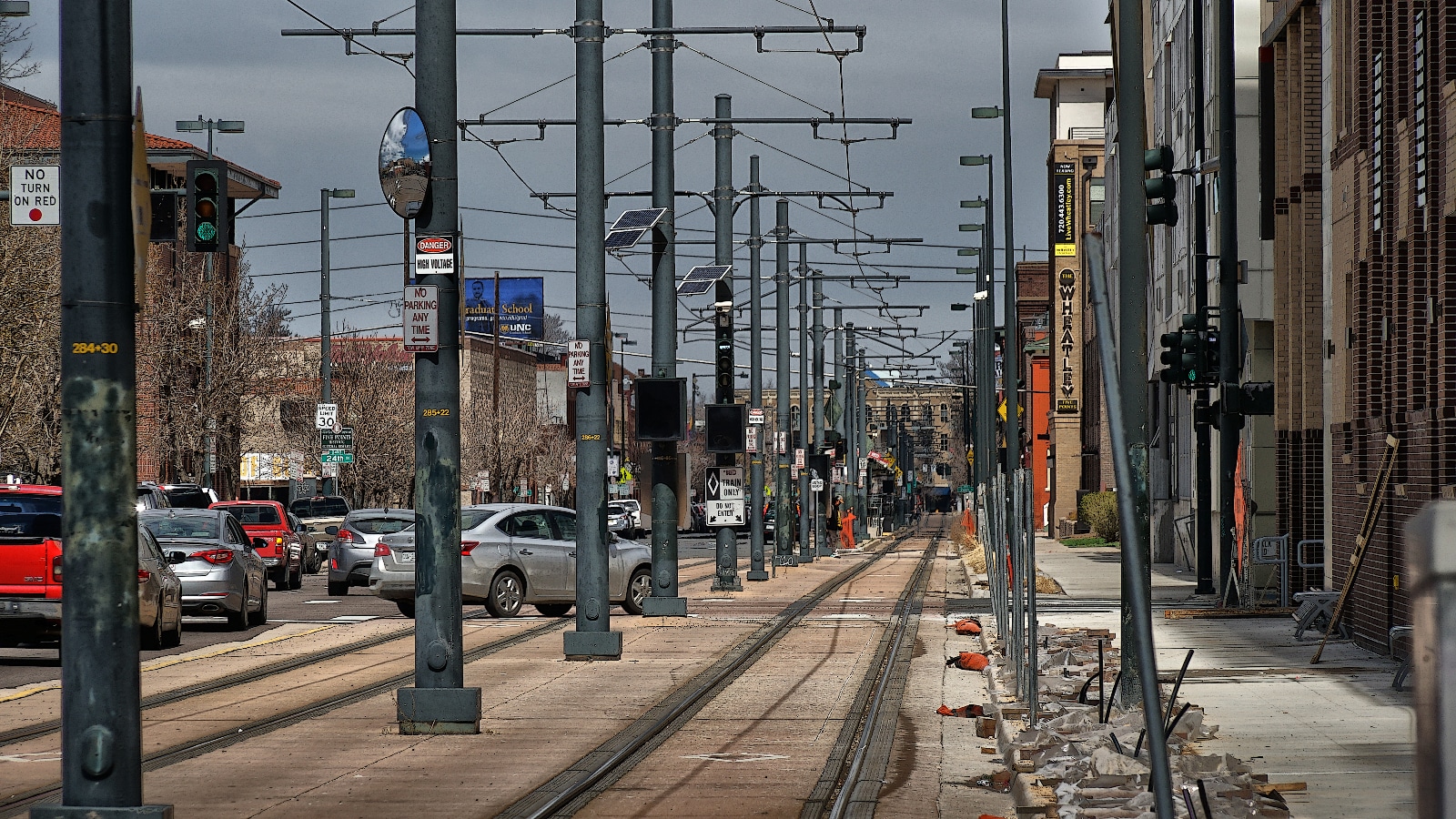 Since the 1860s, Five Points has been a prominent neighborhood in Denver and was first home to some of the city's mayors, governors, wealthy business owners, and a strong middle-class. At its earliest stage, Five Points consisted of multiple micro-neighborhoods including Arapahoe Square, Ballpark, Curtis Park, Clement, Old San Rafael, RiNo, and Union Station North.
During the first half of the 20th century, it was nicknamed the "Harlem of the West" and it became a prominent community for African Americans. As part of the Great Migration, many African Americans ended up in Five Point because of the work provided by the railroad.
Beginning in the 1920s and lasting until the 1950s, new businesses were built along the Welton Corridor. Most businesses were designed to serve the community rather than direct tourism. However, as the community began to thrive, new bars and clubs were added to Welton Street. At a time when many Black people were excluded from society, Five Points became a cultural haven.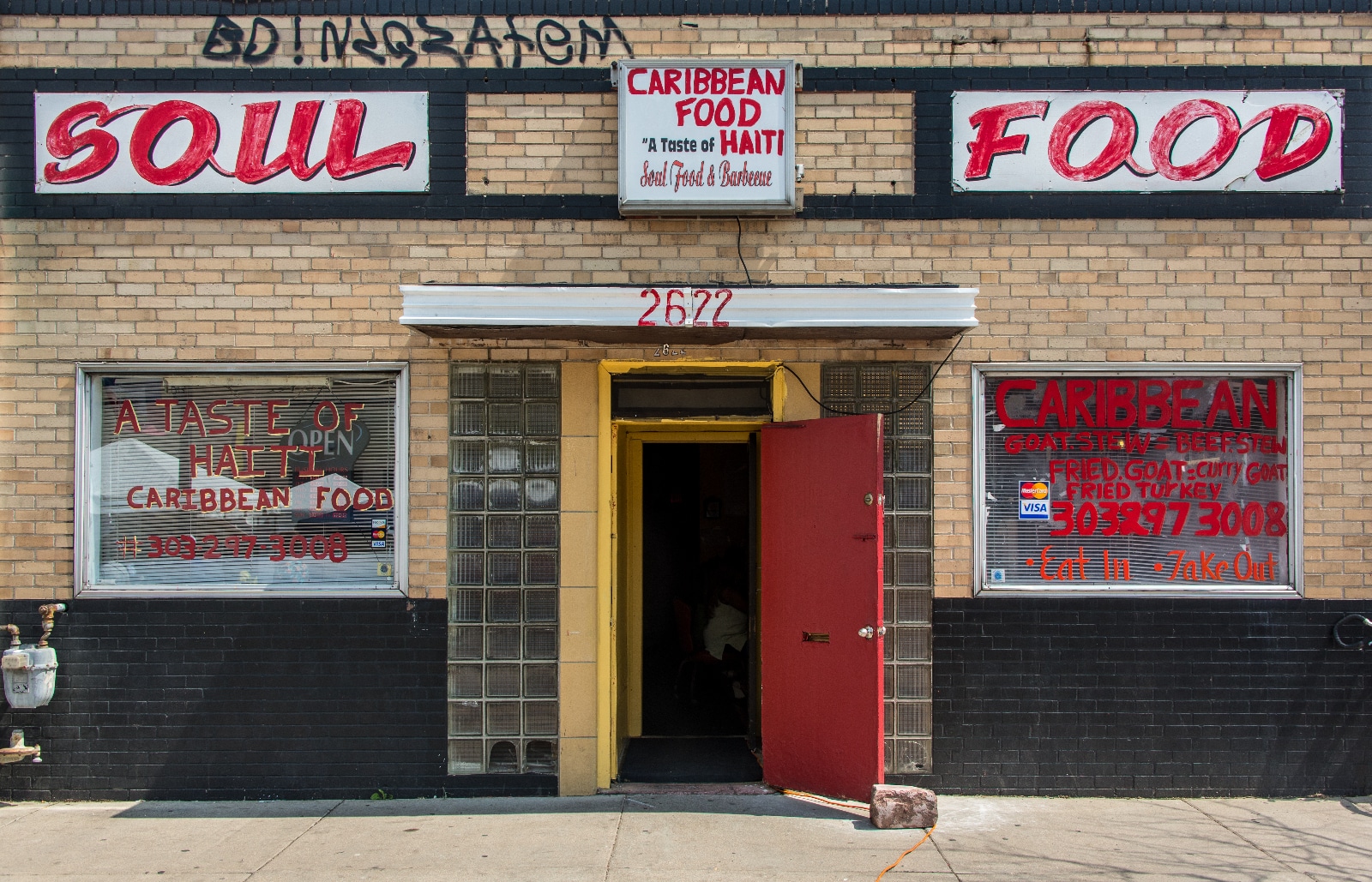 Once home to more than 50 bars and clubs, these establishments became huge venues for prominent jazz musicians. A few of the most famous Black performers who visited Five Points include Miles Davis, Nat King Cole, Duke Ellington, and Billie Holiday. Booming until the 1950s, the post-war world changed Five Points.
Many residents left the area for new suburbs, which caused the population to dramatically decline. Businesses also departed the area and many buildings were left abandoned. In the later half of the 20th century, other minority groups settled in Five Points including Japanese-Americans who resettled in Denver after the end of World War II.
Five Points would not see a revival until the 21st century. In 2002, Five Points was recognized as having a very important role in Denver's African American history, but a full revival of the area would not begin until 2 years later, in 2004, when the RiNo District would begin its overhaul.
Since then, Five Points has only grown its popularity and it is now a prominent neighborhood for young adults and families.
Main Attractions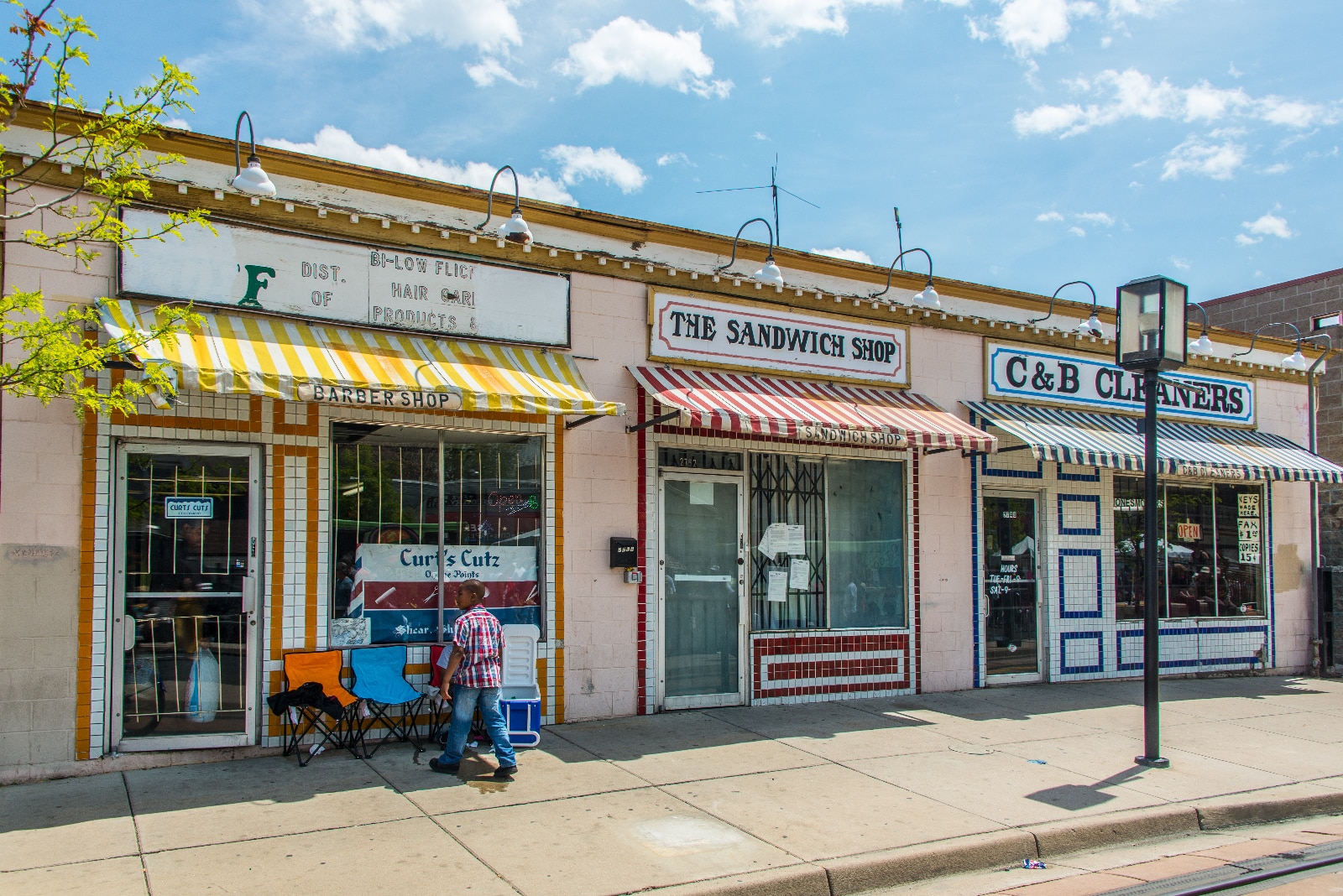 More than historic, Five Points is culturally significant to Denver's minority communities. With much of the success of the neighborhood due to Black-owned businesses, the neighborhood has remained true to its roots. There are many restaurants, museums, and events that honor Five Point's unique past.
Among the many attractions in Five Points, highlights of the neighborhood include Coors Field, McGregor Square, Welton Street, fun venue spaces, the RiNo Art District, Blair-Caldwell African American Research Library, Black American West Museum, and the Cleo Parker Robinson Dance.
Providing even more education and entertainment to residents and tourists are special events hosted throughout the year.
Coors Field
On the southwest boundary of the Five Points neighborhood is Denver's famous ballpark, Coors Field. Home to the Colorado Rockies baseball team, visitors can head to Coors Field for an afternoon or evening game. The baseball season normally begins in late March or early April and lasts until late September or early October.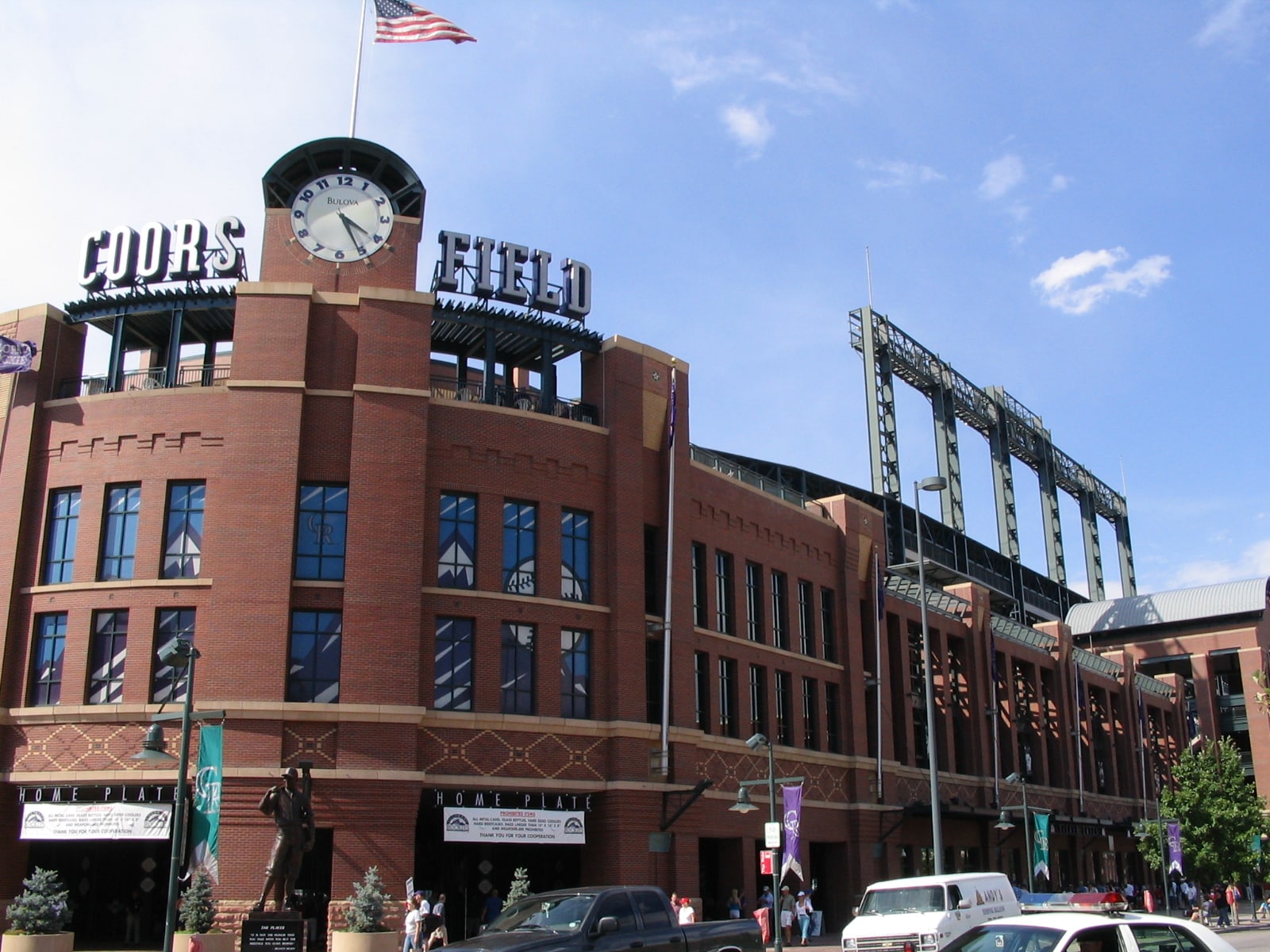 A full schedule of home games and ticket information can be found on the main website of the Colorado Rockies. Beyond game days, Coors Field is a fun place to check out as there are plenty of nearby restaurants and bars. The stadium is also within walking distance of various attractions in Downtown Denver.
McGregor Square
Just across from Coors Field in Five Points is McGregor Square. A newer addition to Denver, the square was designed to usher in a new wave of urban living, dining, shopping, and business. Within the 17,000-square-foot plaza, visitors can explore a variety of retail shops, food halls, and bars.
Bringing in more than tourists, McGregory Square has permanent residences for those who want to live straddling the border of Five Points and Lower Downtown (LoDo).
Welton Street Walking Tour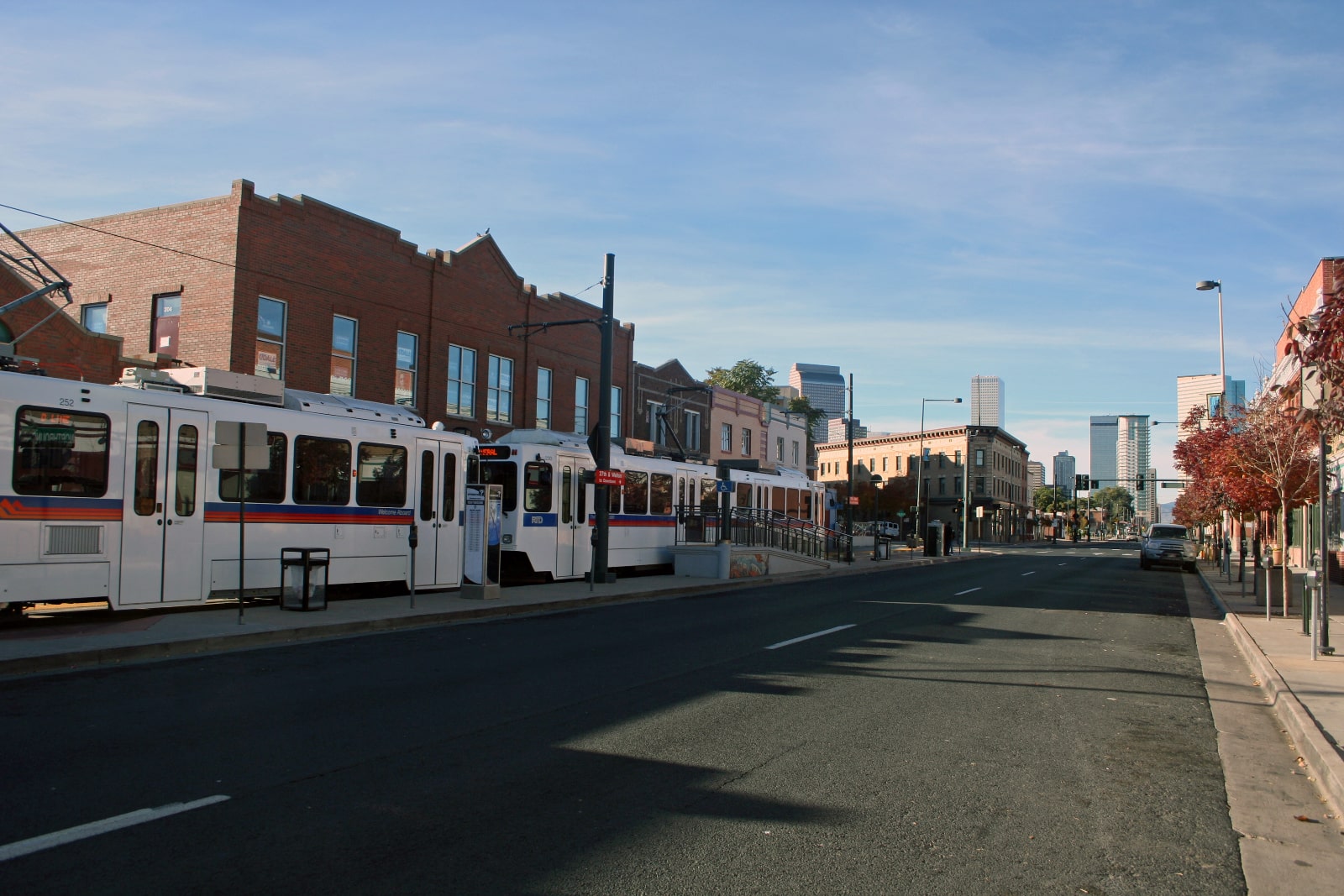 Although much is changing in Five Points, Welton Street has long been at the center of attention. Once home to many Black-owned businesses and considered to be the heart of Denver's African American community, the street is being revived with new investments and construction. However, what makes Welton Street so special is its historical significance.
Many of the storefronts have been preserved, so the original architecture can be clearly seen. The best way to learn more about Welton Street and the history of Five Points is by taking a walking tour.
Visitors can self-guide themselves on a walking tour of the neighborhood, but for the full experience, it's best to join one of the tours that are guided by a docent from the Black American West Museum. Tours can be arranged through the museum by calling and making a reservation.
Fun Venues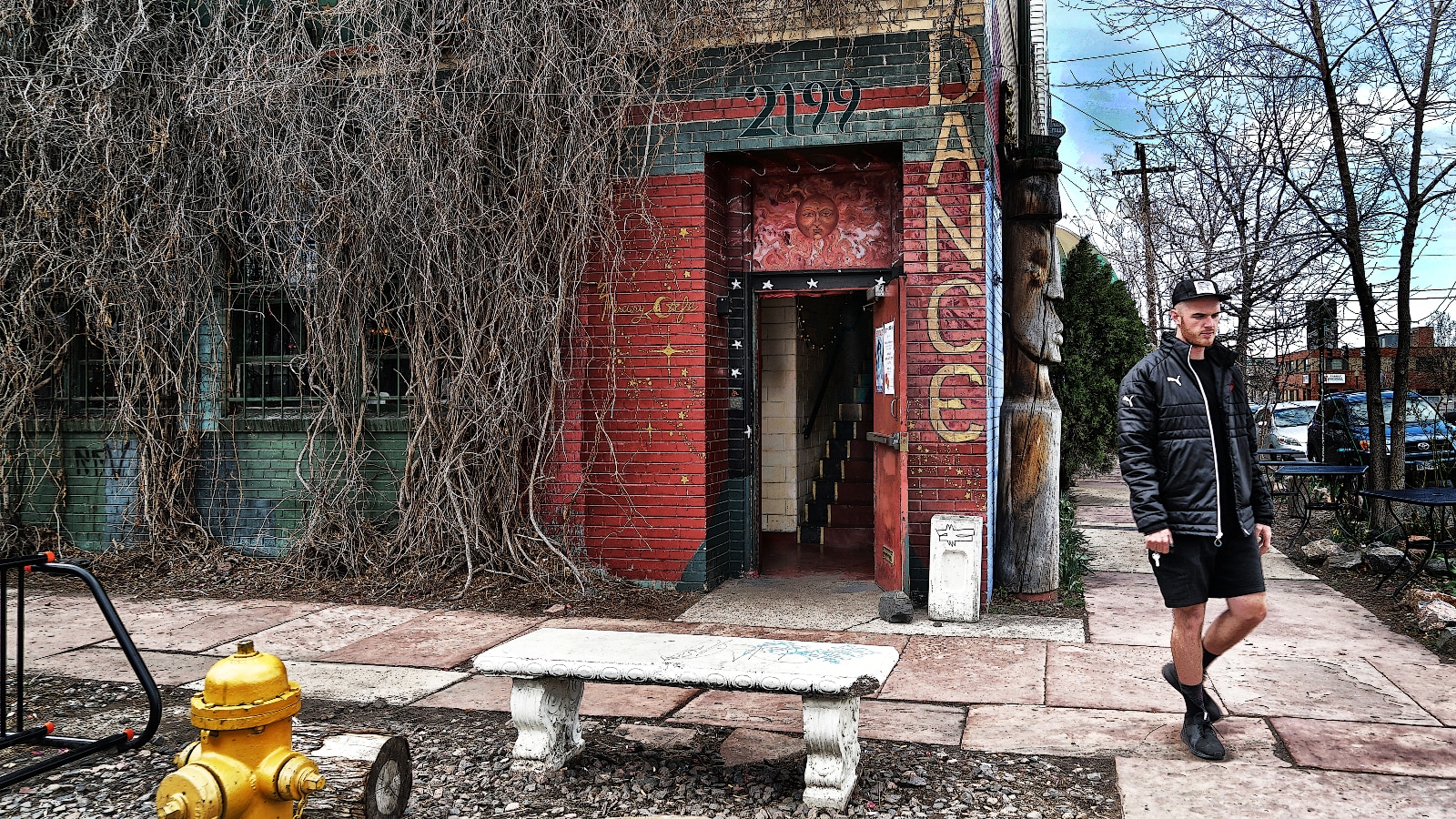 Jazz isn't the only music played in Five Points anymore and there are various venues where patrons can enjoy live shows and performances. Welcome to all types of music, the best venues in Five Points include the Mercury Cafe, Larimer Lounge, Cervantes Masterpiece Ballroom, and the EXDO Event Center.
Offering more than entertainment, the Mercury Cafe and Larimer Lounge offer full food and drink menus too. Each venue is independent and in charge of its own scheduling and ticket sales. Most of the venues have websites where all information is posted and up to date.
RiNo Art District
Easily the most famous part of Five Points is the RiNo Art District. Often seen as a neighborhood of its own, the district is technically located in the northern part of the Five Points. Well-known for its street art, galleries, and restaurants, RiNo is currently one of the most popular destinations in Denver.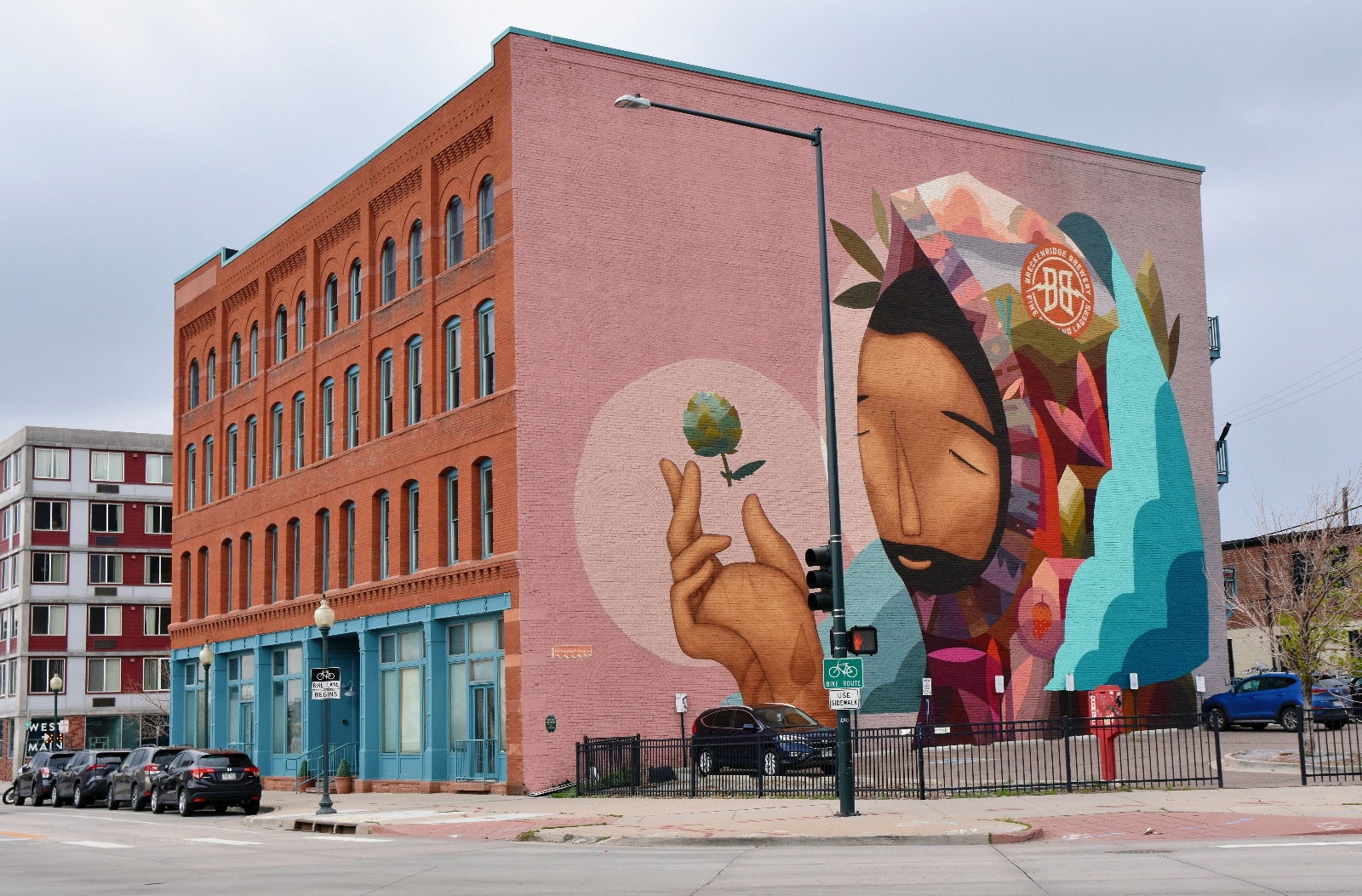 Visitors can walk around the neighborhood to view stunning art murals, head into private galleries, or enjoy the modern eateries that are popping up. As one of the fastest-growing areas of Denver, RiNo has plenty of private residences and even a few hotels. Located just outside of LoDo, the RiNo District is a great place to explore when visiting Denver and the Five Points area.
Black History
Unfortunately, two of the most important museums where visitors can learn more about the history of Five Points and the Black community in Denver are currently closed with both the Blair-Caldwell African American Research Library and the Black American West Museum under renovation.
While there aren't many updates, the Blair-Caldwell African American Research Library does plan to return to normal operating hours by early 2023. The Black American West Museum has been under renovations for 2 years and the re-opening date is currently listed as December 31st, 2022.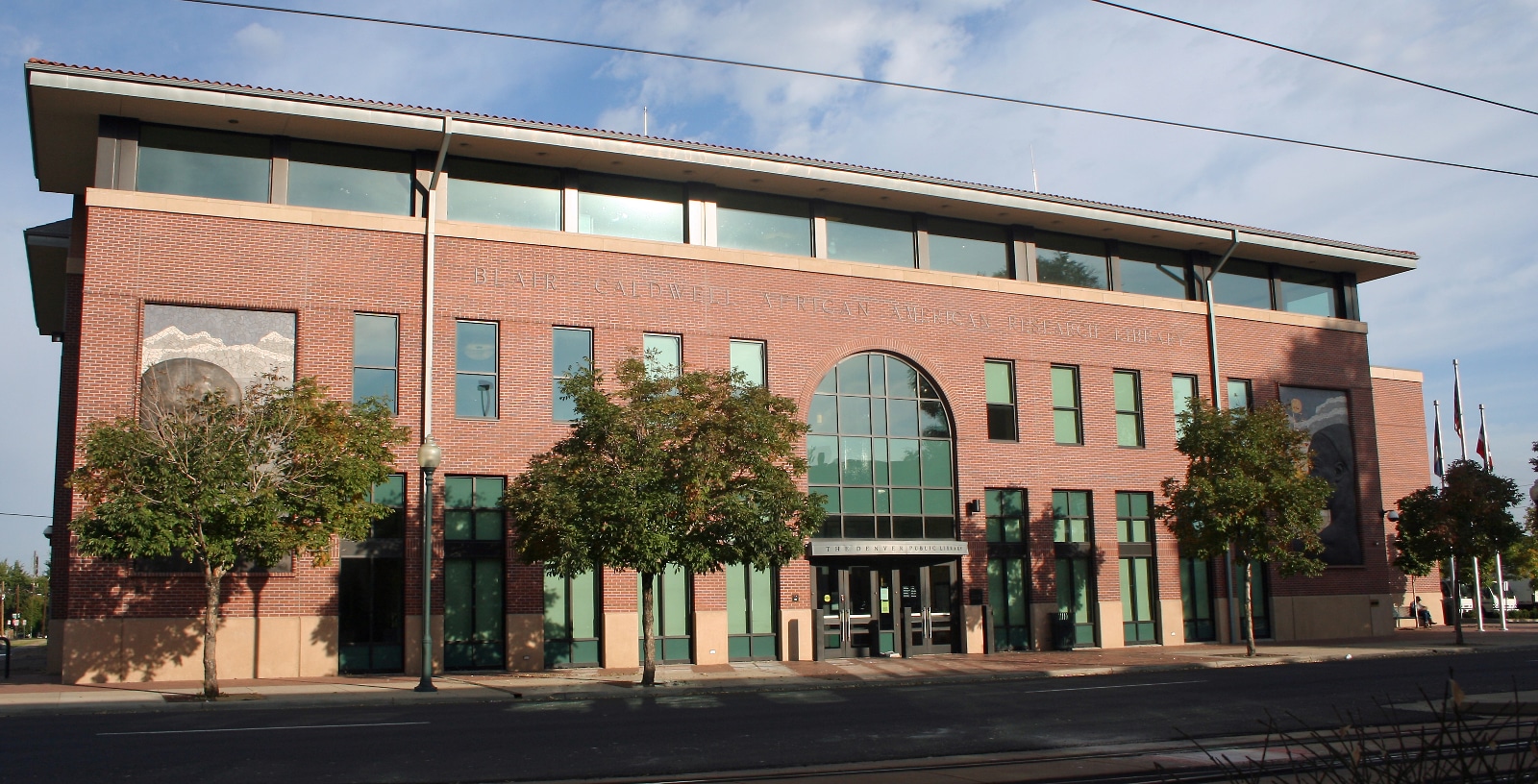 Cleo Parker Robinson Dance
One space that brings African American culture to life through live performances is Cleo Parker Robinson Dance. A nationally acclaimed choreographer, Cleo Parker owns a studio and dance school in Five Points. Established in the community for 50 years, Cleo Parker Robinson Dance offers classes and shows throughout the year.
There are dozens of events year-round with a full schedule and tickets posted to cleoparkerdance.org. Bringing a unique twist to the history of Five Points, Cleo Parker Robinson Dance hopes to share the beauty of African culture through the power of dance.
Special Events
In celebration of Black culture and the local community, there are a few special events hosted in Five Points at various times of the year.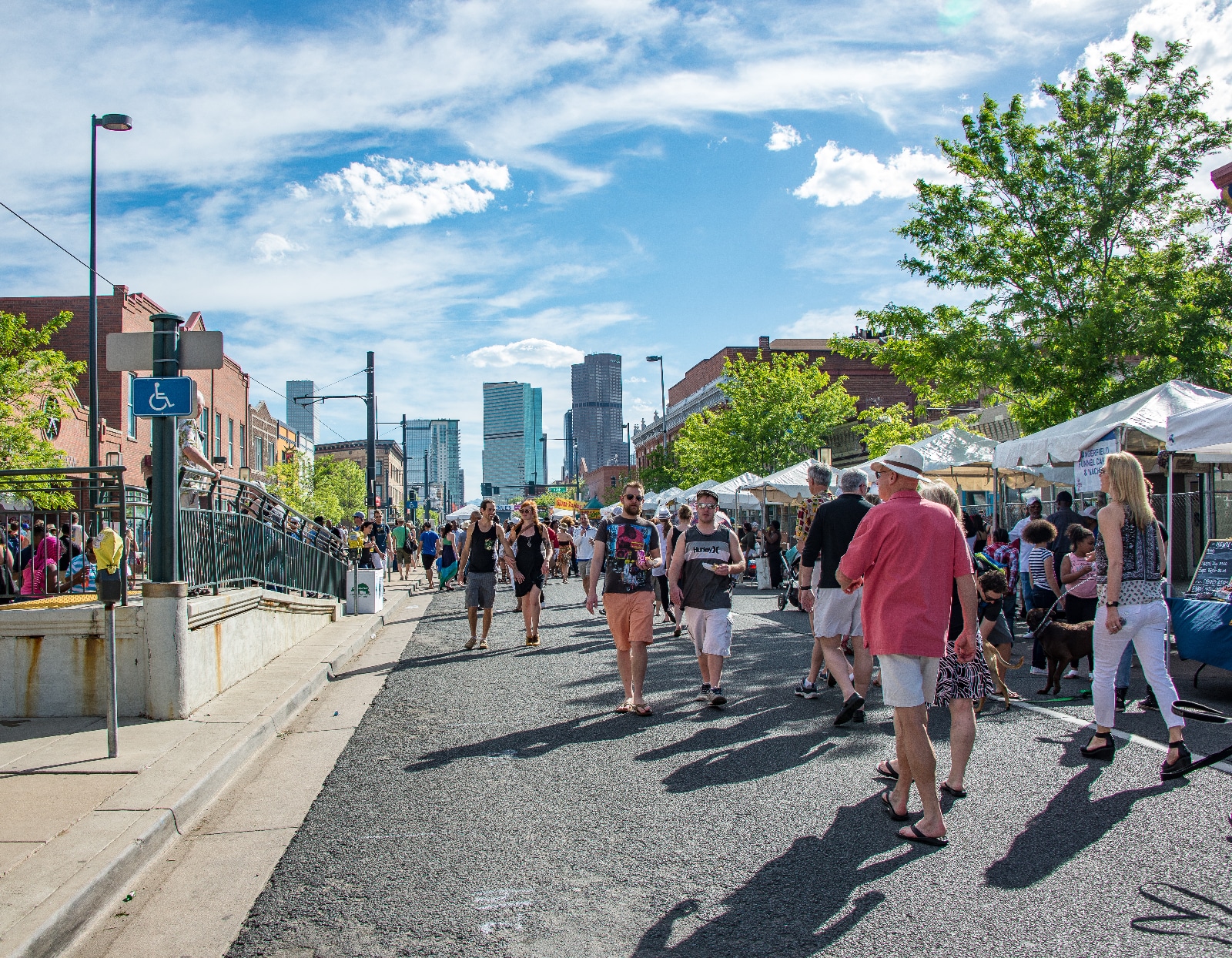 At the beginning of June, the Five Points Jazz Festival is held to celebrate the neighborhood's history. During the festival, musicians and bands from all over the country gather in Five Points to perform live music shows. Offering much more than jazz, visitors can also listen to funk, R&B, hip hop, and bop at the festival.
The largest music celebration in Five Points that draws an estimated 50,000 people is the Juneteenth Music Festival. Admission is free with popular events including special venues, food stalls, live performances, and a large parade.
Finally, the Mo'Betta Greens Marketplace is held every Saturday from mid-June to mid-October. A fun event for a Saturday morning, the marketplace offers homegrown and local produce, artisan food, live music, and unique vendors.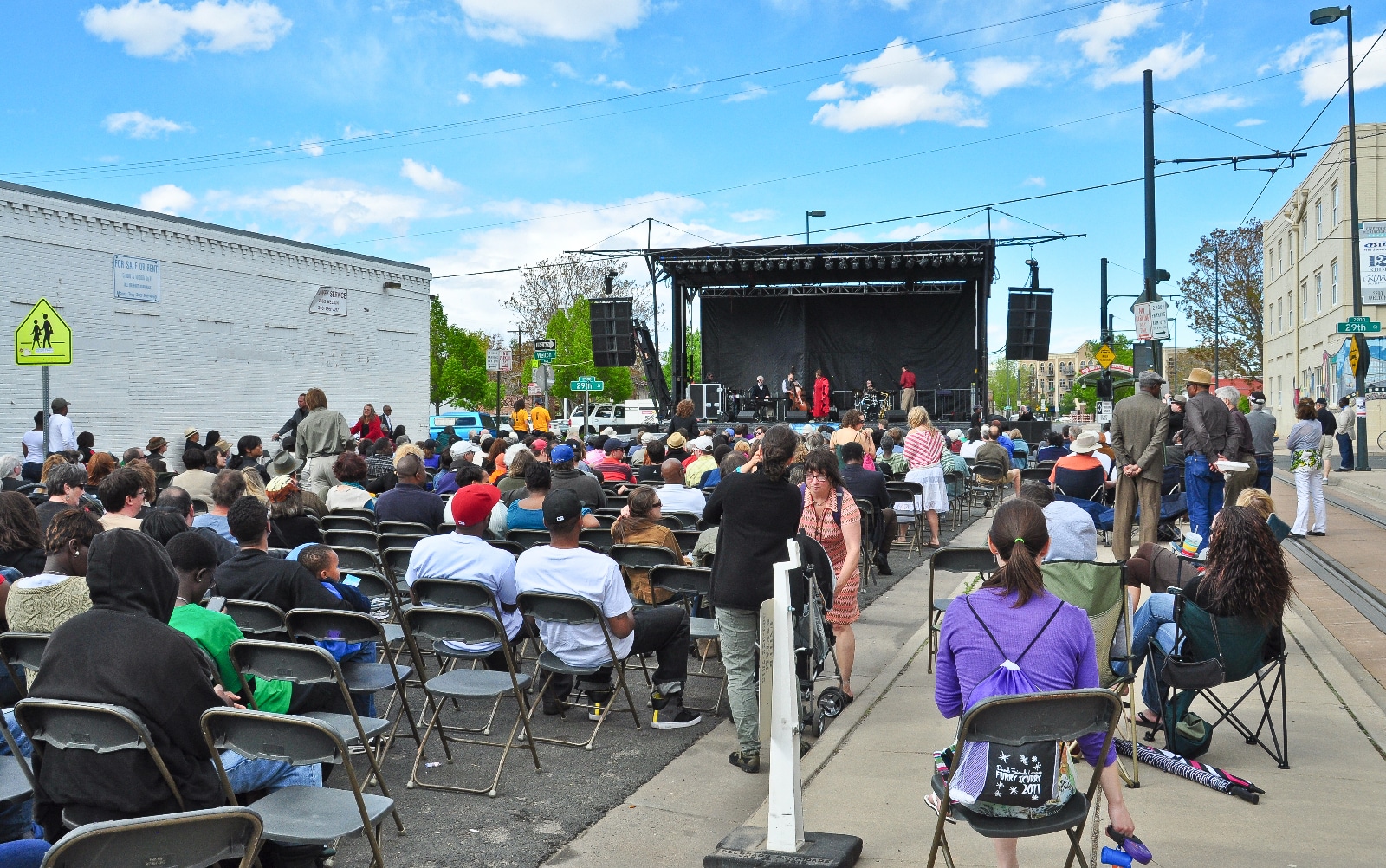 For those who want to experience more of Denver, Five Points is a cultural powerhouse. Emerging from a rough reputation, Five Points has found its momentum as it transitions to become one of the hippest neighborhoods in Denver. Always devoted to honoring the past, Five Points is also looking toward a bright future.