Colorado Rockies are Denver's professional baseball team, competing in Major League Baseball (MLB). They started to play in 1993 in downtown Denver and won one National League championship in 2007.
Their colors are black, white, purple, and silver. They compete in the MLB's National League West division. They won one NL Pennant in 2007. The Monfort brothers own the Colorado Rockies.
MLB Season: April to September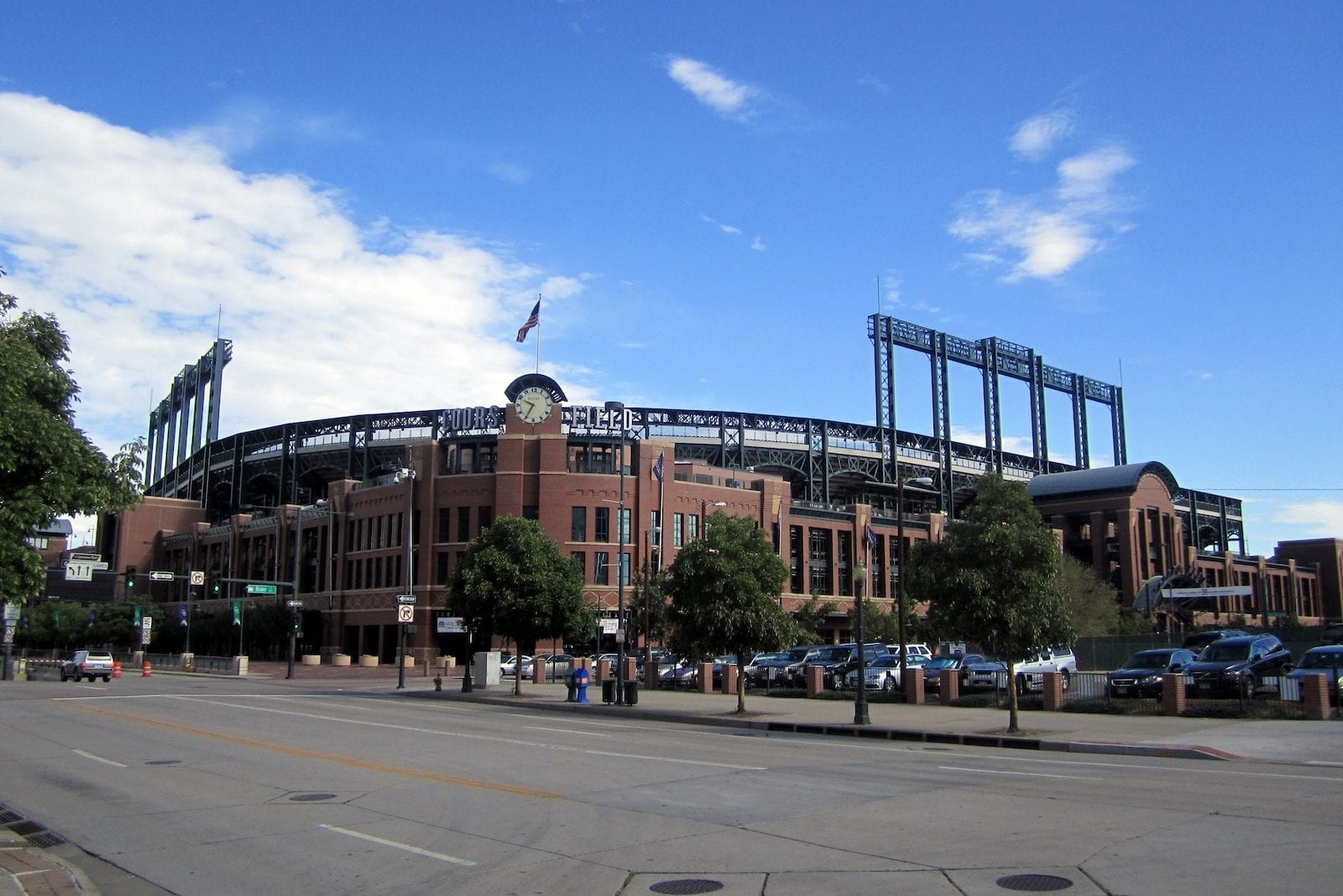 With a capacity of just over 50,000 people, Coors Field in Lower downtown Denver is an easy place to find a ticket to nearly every Rockies game. The most popular ones are opening day and July 4th due to its famous fireworks display.
Once inside the stadium, you'll be surprised at how big it really is. There are numerous activities for the adventurous baseball fan. Let's look at attending a Rockies home game at Coors Field.
Colorado Rockies Tickets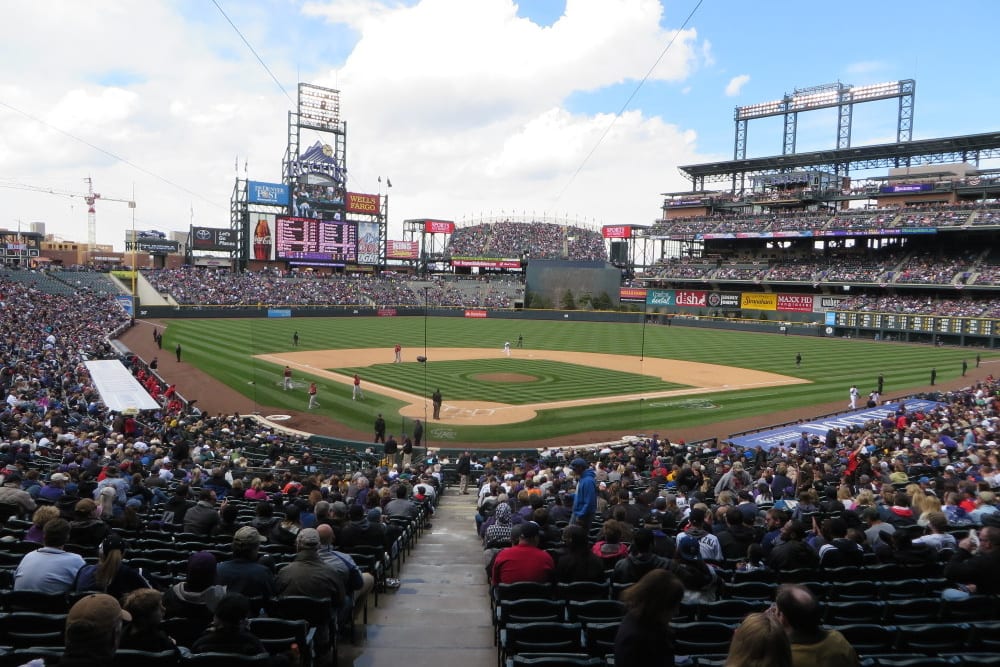 Tickets for home games start at only a few dollars for the Rockpile (middle of the outfield). Kids (under 13) and seniors (55+) get even cheaper tickets to the Rockpile. These seats don't have backs though.
You can also buy general admission tickets for The Rooftop which comes with a small voucher for concessions and/or merchandise. There are no assigned seats with these tickets, so get there early to get a clear view.
For seats closest to the action, consider along the first and third baselines. These generally run a little more expensive. Behind the home plate also offers great views and easy access from the main entrance. You can buy tickets in advance through Ticketmaster.
Concessions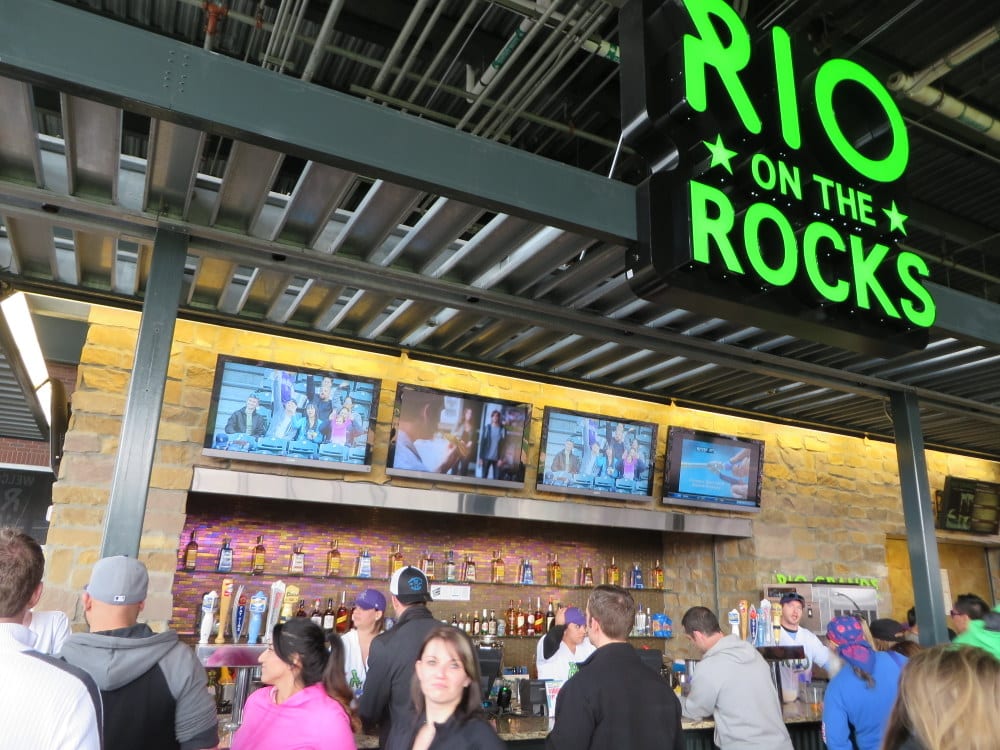 Everything from hot dogs and burgers to veggie pizzas and Rocky mountain oysters can be found within the park. Just take a stroll around and you're sure to find something you like.
With the addition of The Rooftop, food and drinks are even easier to come by. The new 38,000-square-foot section can be found in the upper right field deck.
Alcohol sales cut off at the end of the 7th inning, except for the bars on The Rooftop which end after the 8th.
Autographs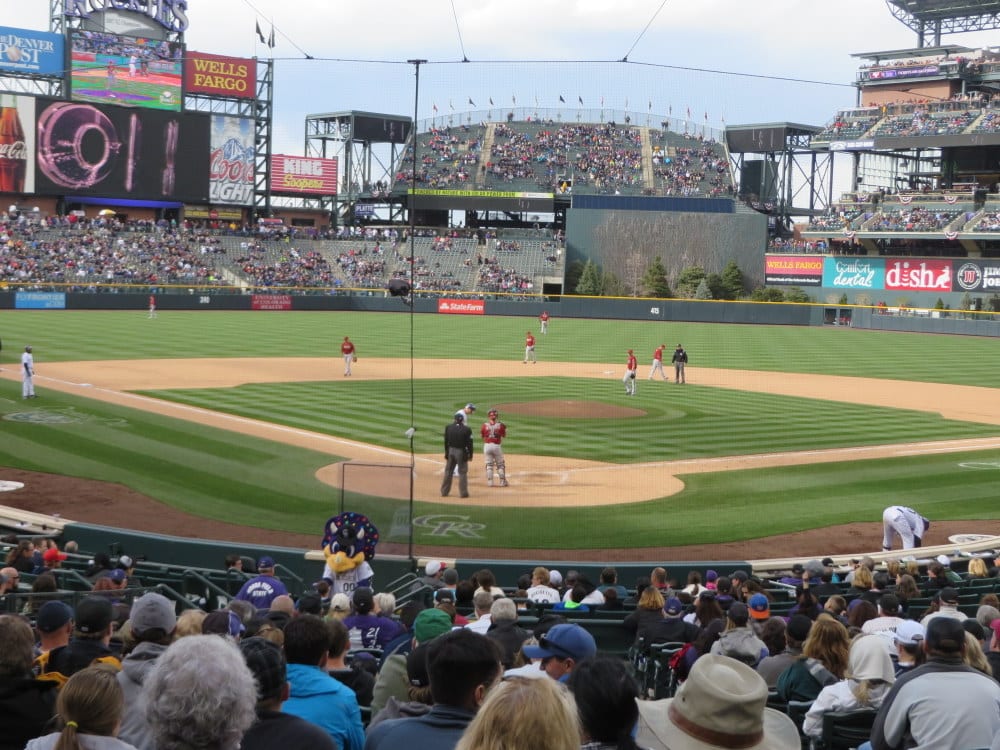 You are allowed to ask for autographs along the railing between sections 116-121 and 142-146 up to 40 minutes before the first pitch, or when batting practice ends, whichever comes first.
Before every Sunday home game, four players and/or coaches will be around for autographs at the bottom of Sections 116-120, between 12:40pm and 1pm.
Fans have a chance to meet Dinger, the purple dinosaur mascot. Head to the main concourse below the Rockpile in centerfield, at the top of the 3rd inning. He leaves in the middle of the 4th. He signs autographs during each home game.
Tours
Public tours of Coors Stadium are offered year-round. During the season, on non-game days, they are available Monday to Saturday at 10am, 12pm and 2pm. On evening game days they run at 10am and 12pm. There are no tours on afternoon game days. Tours require a small fee per person.
Check out a complete guide to Coors Field on the Rockies site.
Details
Address: 2001 Blake St, Denver, CO 80205
Phone: 303-292-0200 – Coors Field
Conference: West Division of the National League
League: Major League Baseball (MLB)
Venue: Coors Field
Season: April-September (Schedule)
Website: mlb.com/rockies