Residing in the heart of Lower Downtown Denver, Coors Field is home to the Colorado Rockies MLB team. The stadium opened in 1995 just two blocks from Union Station, named for the Coors Brewing Company in nearby Golden.
The stadium, which has a capacity of just over 50,000 fans, is primarily used for baseball, though other events have occurred on the field, such as a Colorado Avalanche hockey game in 2016. This event was part of the 2016 NHL Stadium Series, where they took on the Detroit Red Wings. Concerts have also been hosted at Coors Field.
Professional Baseball Stadium in Downtown Denver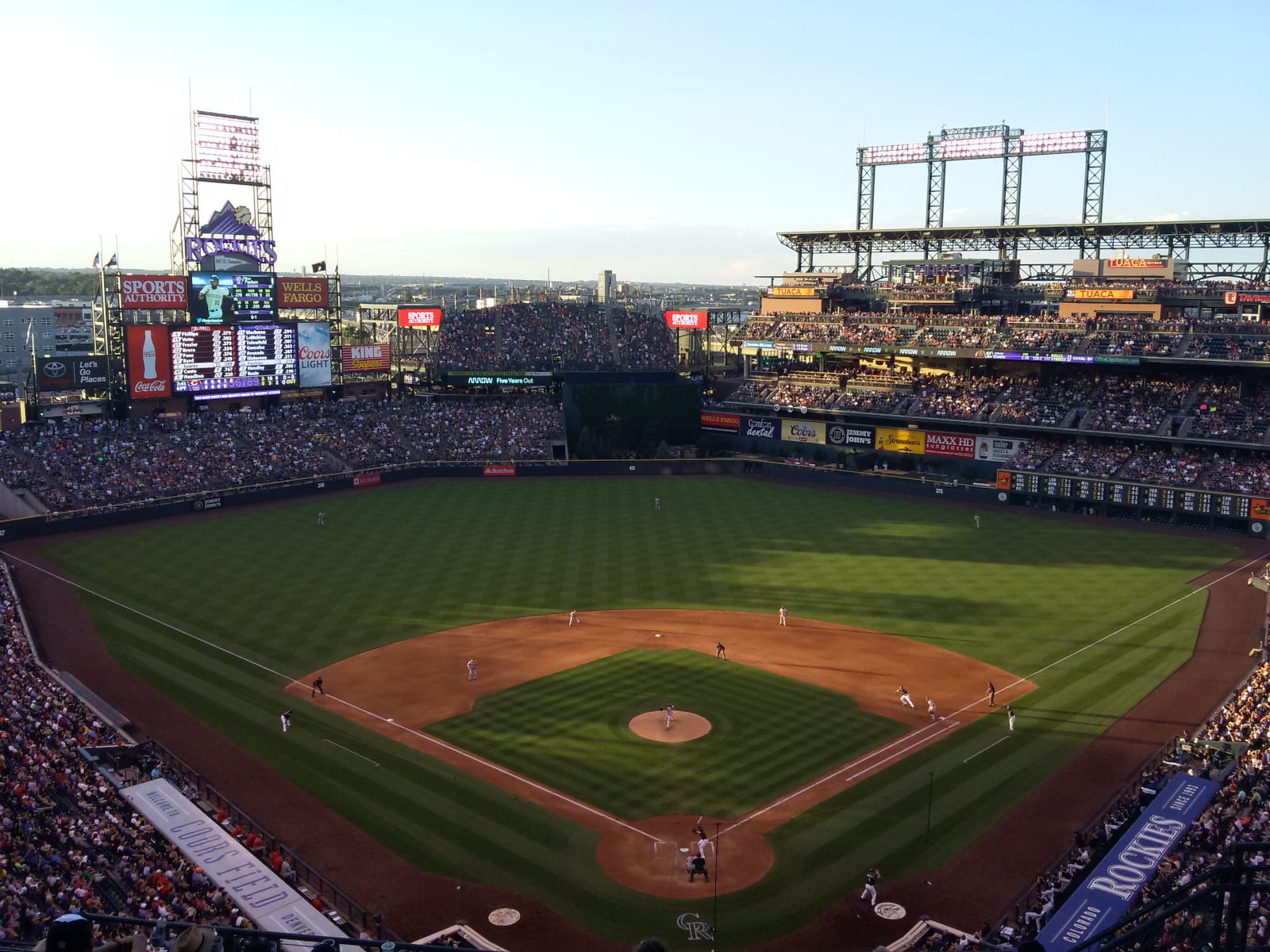 Home games of the Colorado Rockies are played from roughly April to September in Downtown Denver. Both evening and weekend games are big draws, though everyone is happy to take a day off work to attend a midweek day game.
The Rockies started out in Mile High Stadium for their first two seasons from 1993 to 1995. Coors Field was built just for them, at a cost of $300 million. There are 63 luxury suites, 4,526 club seats and a slew of regular seating surrounding the field. Tickets range in price and the cheapest of the bunch are the Rockpile. Many folks buy seats here just to get inside the stadium during games.

Because of the high elevation and dry dessert air, Coors Field is known as a hitter's park. Balls go further here. The outfield fences were established further from home plate and baseballs reside in humidors before the game to help alleviate this effect.
There are numerous places to eat and drink inside the stadium. One of the newest additions is the Rooftop, which offers room to stand and watch the game while you sip on your beer. It's a popular place to go during the game because of the aerial view, rowdy nature of the section, and everyone's welcome to find standing space regardless of their original seat location.
The area surrounding the stadium is known as the Ballpark Neighborhood and features a slew of bars and restaurants.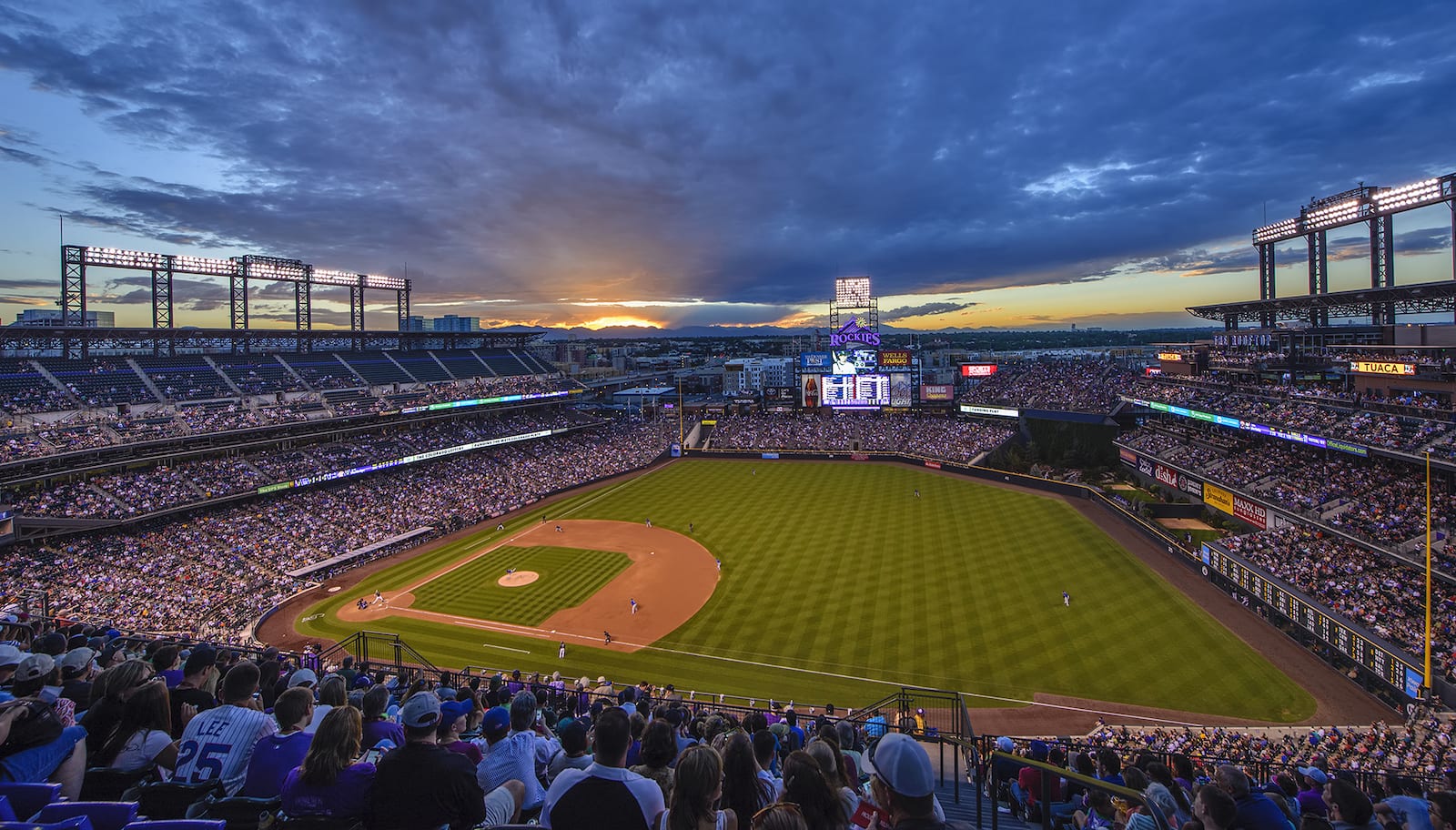 Details
Address: 2001 Blake St, Denver, CO 80205
Phone: 303-292-0200
Capacity: 50,398
Record attendance: 51,267
Website: mlb.com/rockies/ballpark