Captain Zipline is Colorado's first world class zipline tour. On top of that this Salida adventure company offers an amazing via ferrata and canyon aerial course.
Outside Magazine listed Captain Zipline as one of the 6 best tours in US in 2012. Soar high above the Arkansas River, past old silver mines and 14,000 foot peaks. All tours are led by experienced professionals.
Lost Canyon Zipline Tour
There are 7 zip lines of varying speed and distance, from 200 feet to 695 feet. Reach speeds up to 40mph. Fly up to 200 feet above the Lost Canyon. A handful of zip line tours are offered daily from Salida. It's typically 2 to 3 hours, depending on tour selection and group size.
They offers several different tours, from 4 to 7 cables, with some for everybody:
Morning Ecotour – 9am, 7 cables
Zipline Express – 10am, 4 cables
Class Zip Trip – 1pm, 7 cables
Dip and Zip Trip – 2:30pm, 7 cables (allows time to raft in am)
Zip and Sip – 4:30pm, 4 cables
Requirements:
Ages 7+
55 lbs – 250 lbs
Closed toed shoes, no sandals
Average mobility and strength, reasonably good health
Canyon Aerial Course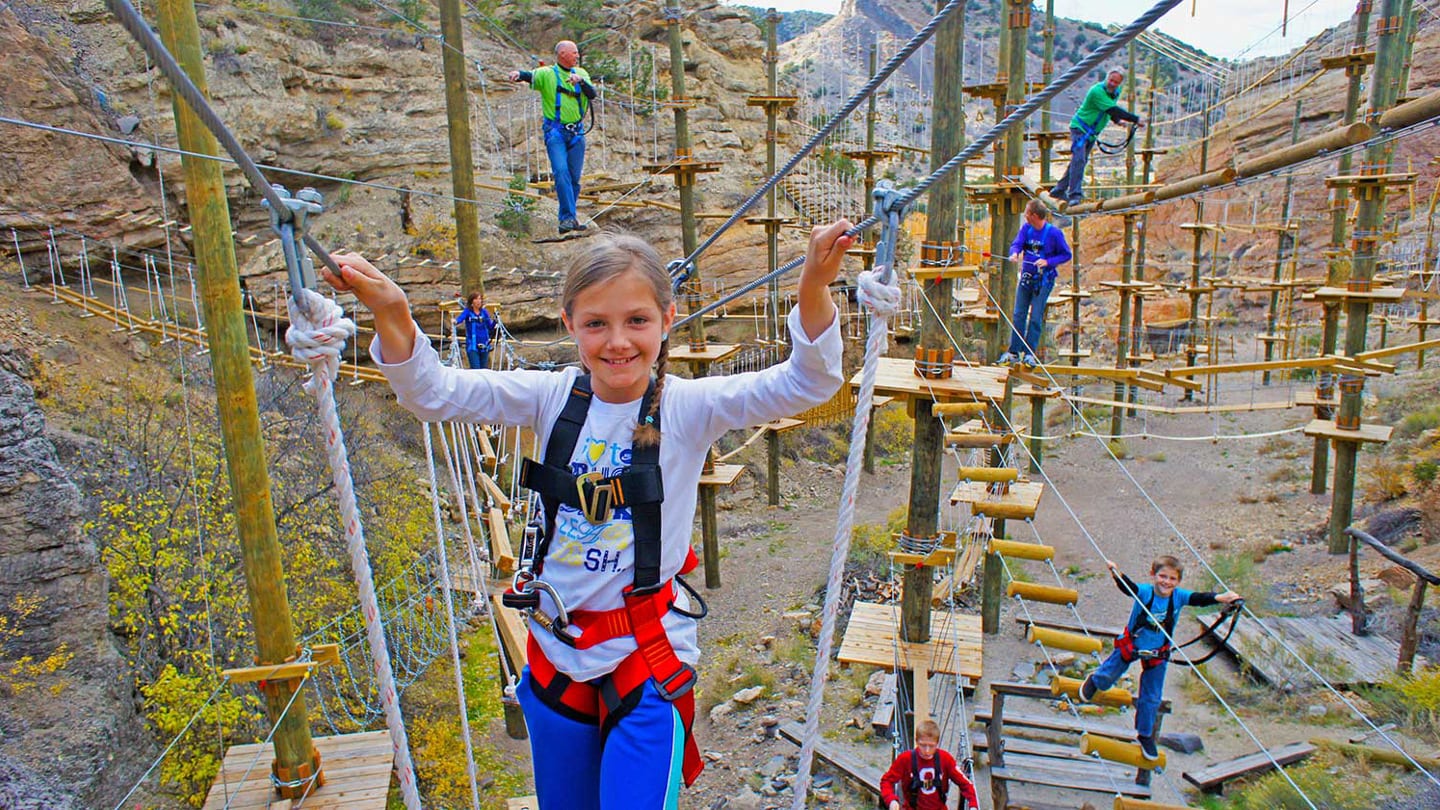 It's Colorado's top aerial park, towering anywhere from 1 to 20 meters over the canyon floor.. Test yourself on 120 obstacles over 9 courses. Challenges includes swinging bridges, catwalks, cargo nets, wire, rope and cable swings. There's also a flying snowboard.
The Canyon Aerial Course is marked similar to ski slopes, with yellow and green for beginners, blues for intermediates and black and double black are for those looking for the most thrilling challenge.
Via Ferrata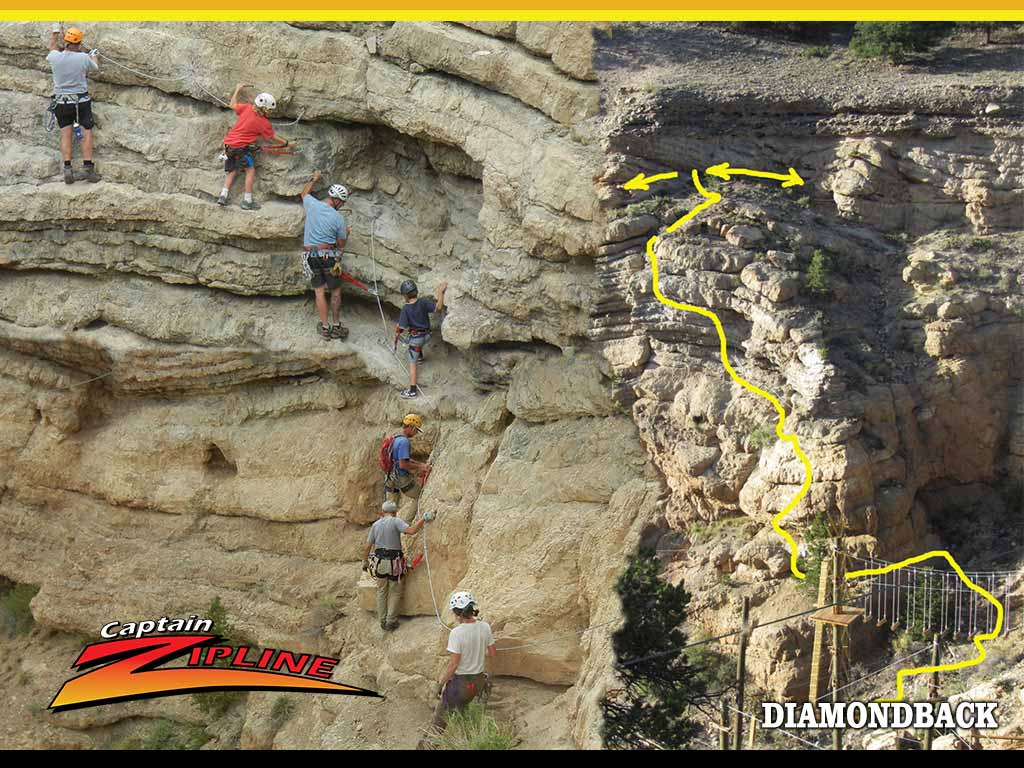 Take on cliff sides and ledges on Via Ferrata courses. Italian for "iron road", the course uses top-notch equipment and a cable lifeline for safety. No rock climbing skills are required to take part in this activity, as it's designed to provide a superior mountain experience to everyone.
There are four Via Ferrata routes at Captain Zipline, and they take participants along the north and south-facing limestone cliffs that encompass the Canyon Adventure Course. Each one is ranked by difficulty, with two beginner courses, one intermediate, and one advanced, although everyone who signs up for a Via Ferrata should have a decent health and fitness level.
The equipment assigned to each climber is specifically designed for Via Ferrata courses and is made up of protection lanyards that work with rungs, bolts, ladders made of stainless steel along every inch of the way.
Requirements:
Participants should be between 55-250lbs and at least 10 years old.
Minors under the age of 18 need to be supervised by an adult and are required to stay within one anchor of their child.
The tours are roughly 2.5-3 hours long, so everyone on a Via Ferrata needs to wear sturdy shoes and loose, comfortable clothing.
All climbers also need to be able to reach at least 60 inches while standing flat on the ground.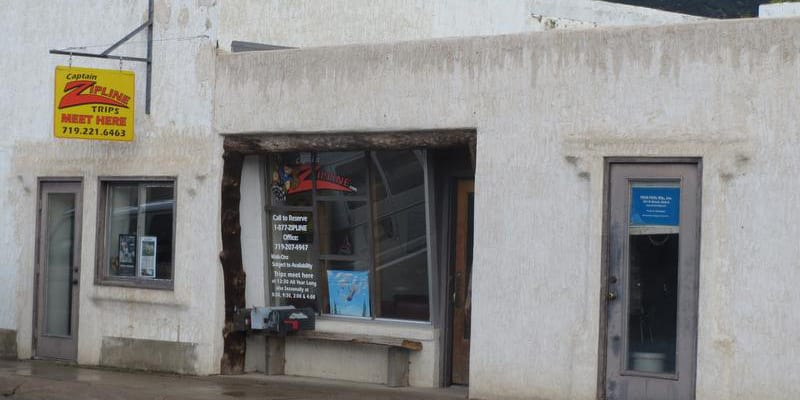 Details
Address: 1500 County Road 45, Salida, CO
Phone: 877-947-5463
Season: Year Round
Website: captainzipline.com