Captain Zipline is Colorado's first world class zipline tour. Outside Magazine listed Captain Zipline as one of the 6 best tours in US in 2012. Soar high above the Arkansas River, past old silver mines and 14,000 foot peaks. All tours are led by experienced professionals.
There are 7 zip lines of varying speed and distance, from 200 feet to 695 feet. Reach speeds up to 40mph. Fly up to 200 feet above the Lost Canyon. 5 zip line tours are offered daily from Salida. It's typically 2 to 3 hours, depending on tour selection and group size.
Zip Line
Morning Ecotour – 9am, 7 cables
Zipline Express – 10am, 4 cables
Class Zip Trip – 1pm, 7 cables
Dip and Zip Trip – 2:30pm, 7 cables (allows time to raft in am)
Zip and Sip – 4:30pm, 4 cables,
Requirements
Ages 7+
55 lbs – 250 lbs
Closed toed shoes, no sandals
Average mobility and strength, reasonably good health
Canyon Aerial Course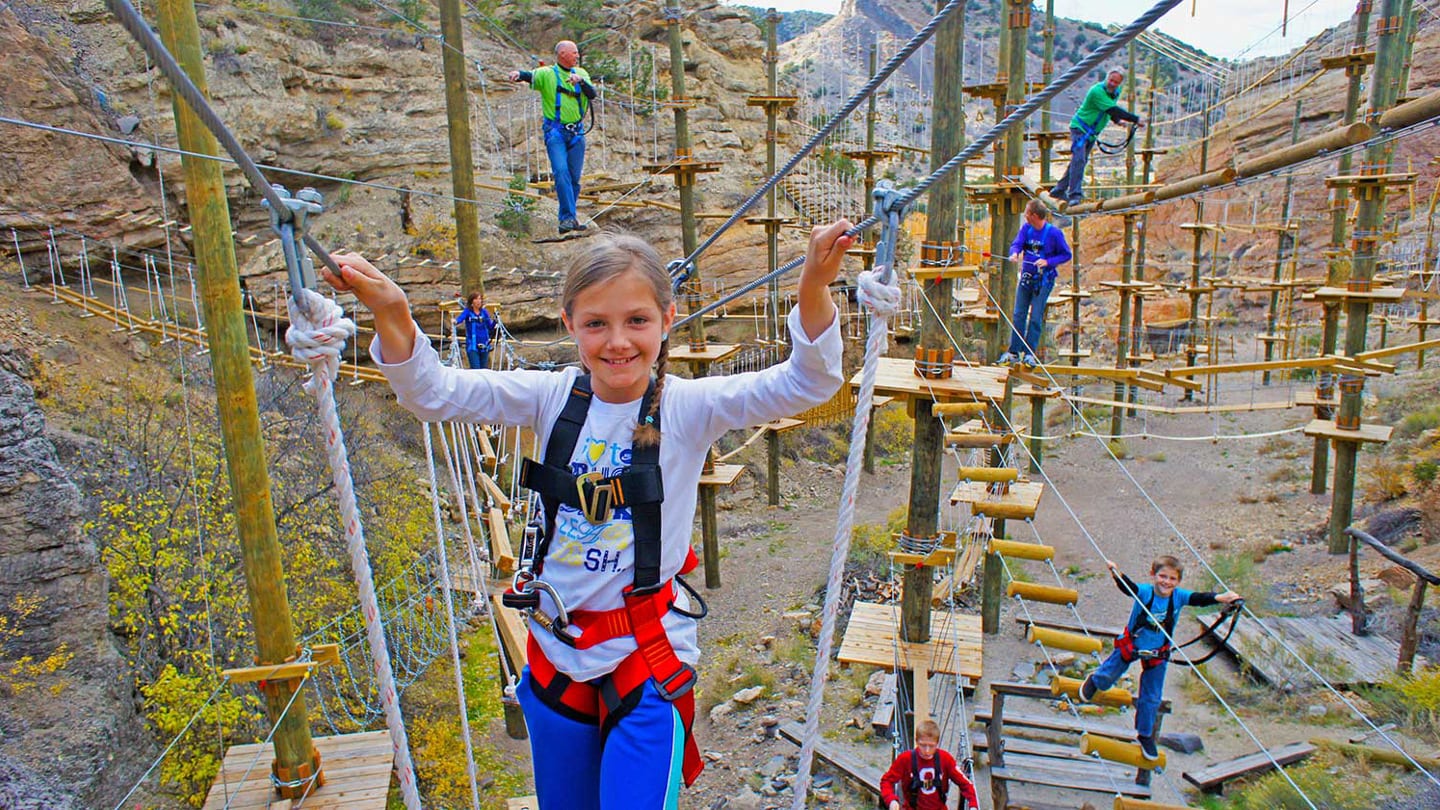 It's Colorado's largest aerial park, towering anywhere from 1 to 20 meters over the canyon floor.. Test yourself on 120 obstacles over 9 courses. Challenges includes swinging bridges, catwalks, cargo nets, wire, rope and cable swings. There's also a flying snowboard.
The Canyon Aerial Course is marked similar to ski slopes, with yellow and green for beginners, blues for intermediates and black and double black are for those looking for the most thrilling challenge.
Via Ferrata
Take on cliff sides and ledges on via ferrata courses. Italian for "iron road", the course uses top notch equipment and a cable lifeline for safety. Limited to no rock climbing experience is required. There are two tours to choose from, and each one traverses two separate routes.
Details
Address: 1500 County Road 45, Salida, CO
Phone: 877-947-5463
Season: Year Round
Website: captainzipline.com