Tucked away near the Wyoming border in Colorado's North Park basin, Walden welcomes all adventurers to its remote, alpine paradise. The great outdoors are the main draw to Jackson County, providing a multitude of things to do all year round.
Walden is the largest town in Colorado's least populated county, Jackson County. With only around 1,000 residents, seclusion is part of the town's charm. There's a small downtown with just the basics, a few places to eat, shop and spend the night. Escape the bustle of front range urban corridor and discover life off the beaten path.
Year-round
Bring your favorite outdoor gear to use on all the federal (and state) land surrounding town. The Roosevelt National Forest holds many treasures accessible all year long, from pristine lakes and meandering creeks, to lush, evergreen forests dotting the hillsides.f
State Forest State Park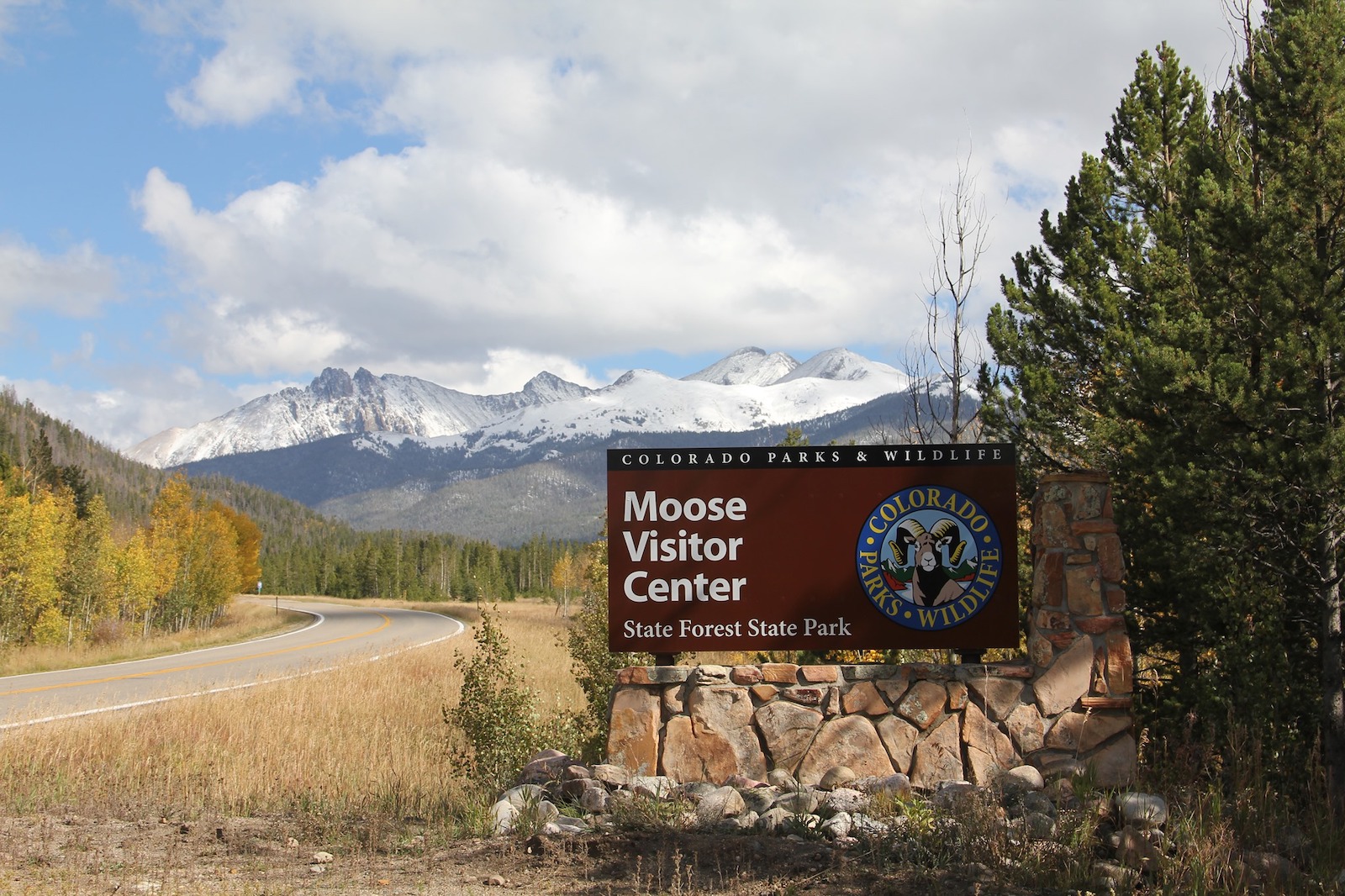 The largest state park in Colorado, State Forest is composed of 71,000 diverse acres of wilderness. Popular year-round, the park offers a number of activities sure to suit any visitor. Anglers can enjoy fishing at alpine lakes, streams, or even the large North Michigan Reservoir, and off-road enthusiasts can take advantage of more than 50 miles of 4×4 roads. For those looking to stay the night in the park, consider booking a cabin or yurt. More rustic accommodations are available at the 160 campsites spread out among five campgrounds.
Other popular activities at State Forest State Park include hiking one of the many trails, horseback riding, and wakeless boating. During the winter months, try out cross-country skiing, snowshoeing, snowmobiling, or even ice fishing on one of the lakes located throughout the park. Snowshoes are available for rent at the Moose Visitor Center, and campsite reservations must be made online.
Arapaho National Wildlife Refuge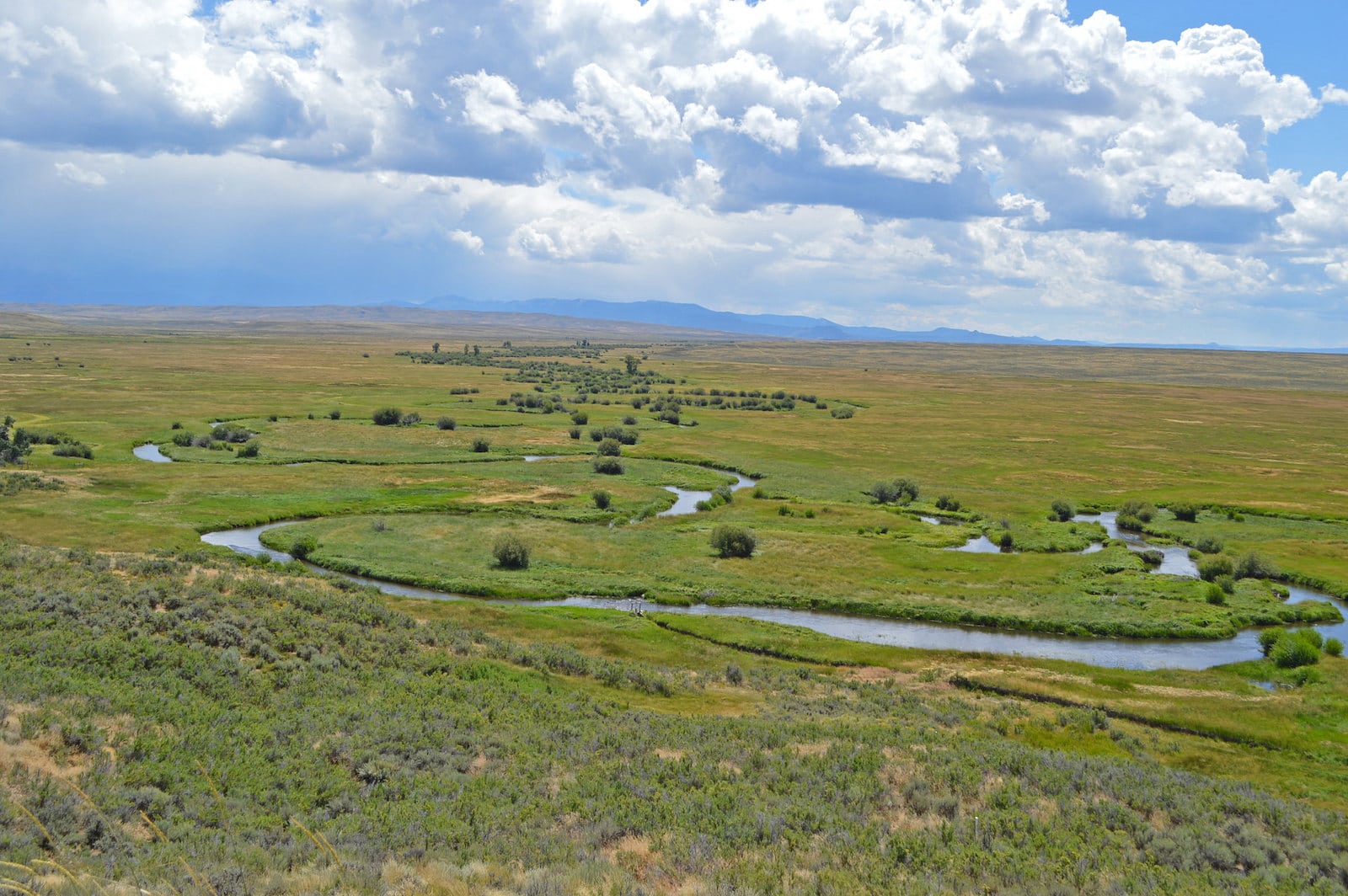 Located above 8,000 feet, the Arapaho National Wildlife Refuge is a beautiful and diverse area home to approximately 200 species of wildlife. With varied terrain including wetlands, meadows, and uplands, the refuge is a scenic place to spend an afternoon watching for wildlife. All visitors should be sure to do the six-mile Wildlife Auto Tour Route. Other activities include hiking the short Wetland Nature Trail, most of which treks through wetlands on a well-made boardwalk.
Lucky visitors have the chance to see moose, elk, golden eagles, beavers, and a huge variety of migratory birds. The park is free to access, and is open year-round from sunrise to sunset.
Walden Reservoir

Operated by the Bureau of Land Management, Walden Reservoir is free to access and open throughout the year. Like many areas operated by the BLM, free camping during the summer months is one of the primary draws of the reservoir. Campers can stay at the lake for up to 14 days, but keep in mind that there are no facilities and it can get windy.
In addition to free dispersed camping, most visitors venture to Walden Reservoir for the great birding. Enthusiasts can spot falcons, pelicans, golden eagles, and many other species of birds. Although the reservoir is large, boating is not permitted. While swimming is allowed, the presence of leeches in the water (and cold temperatures) makes it unattractive to most.
Fishing at Delaney Butte Lakes State Wildlife Area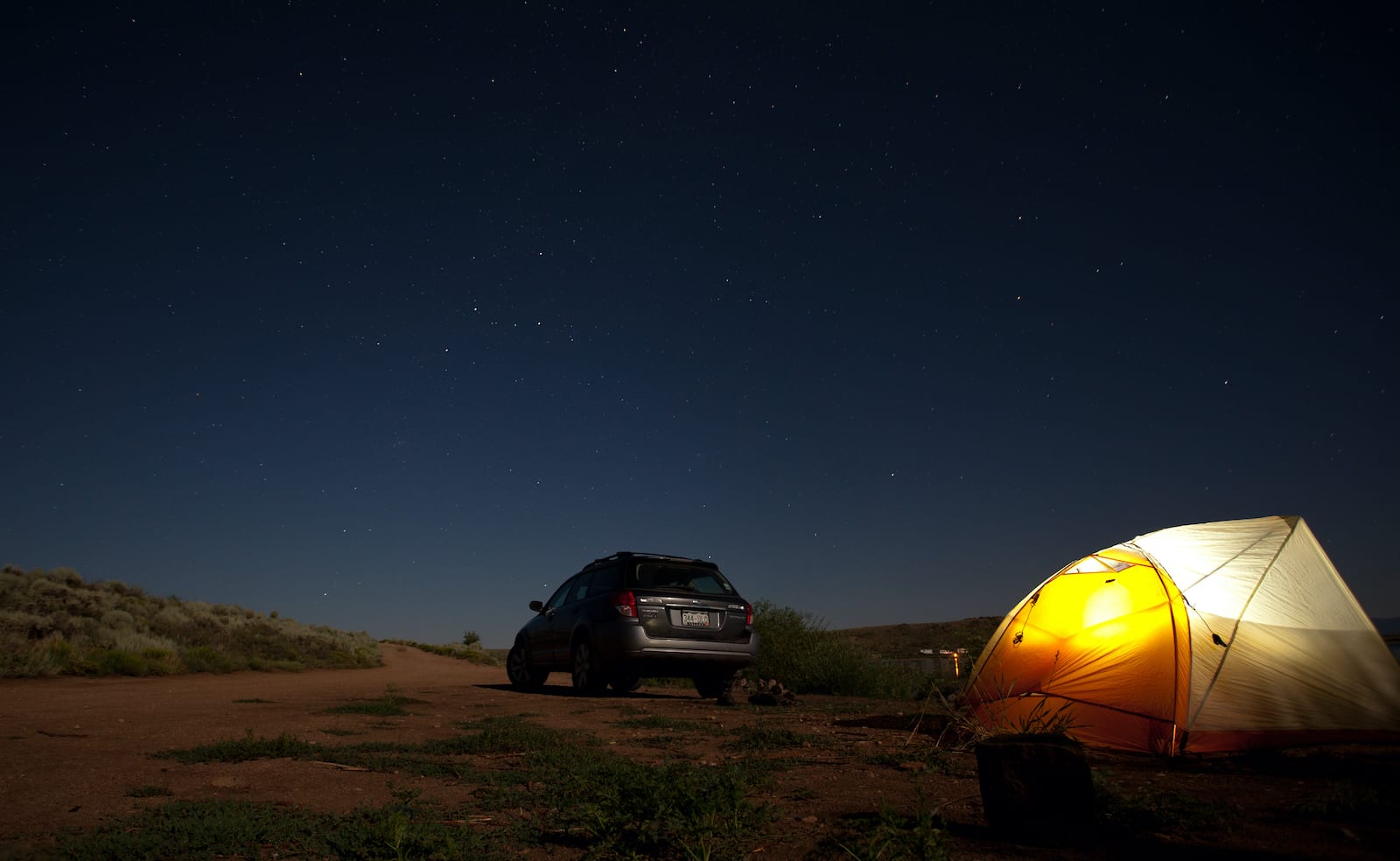 Home to one of Colorado's three Gold Medal lakes, Delaney Butte Lakes SWA offers some of the best fishing in the area. The water is stocked with multiple species of trout including rainbow, brown, and cutthroat. Other than great opportunities for fishing, North Delaney Butte Lake also allows wakeless boating, and there is even a free boat launch. Free, primitive campsites are located throughout the area, but facilities are limited.
Cache La Poudre-North Park Byway to Fort Collins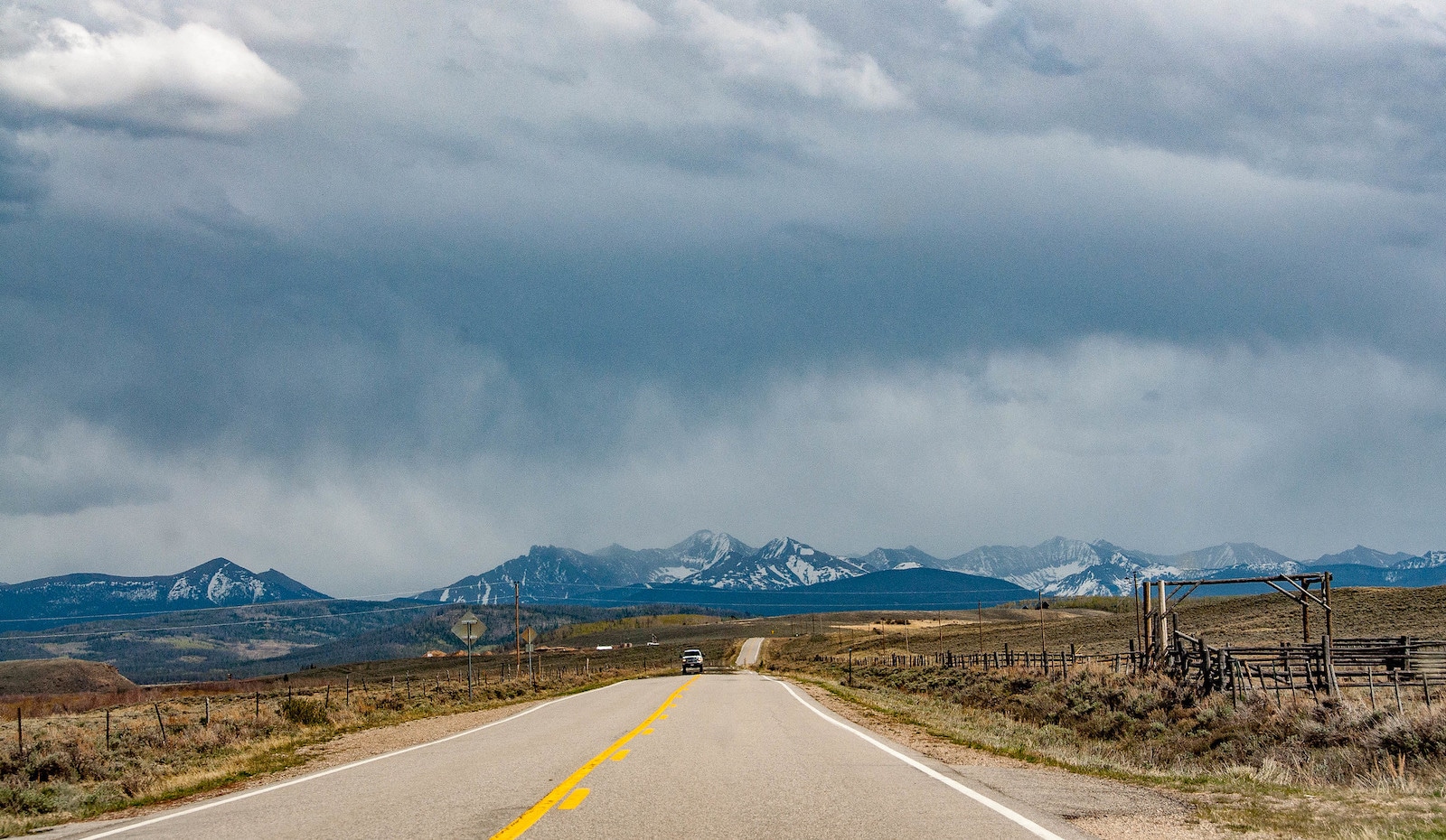 At 101 miles in length, visitors should plan to spend approximately three hours on the beautiful Cache La Poudre-North Park Byway. Connecting the towns of Walden in the west and Fort Collins in the east, this scenic drive travels through North Park before meeting up with and following the Cache La Poudre River.
Highlights of the route include the top of Cameron Pass at 10,276 feet, State Forest State Park, and a number of campgrounds operated by the Roosevelt National Forest. Be sure to stop at Chambers Lake and Barnes Meadow Reservoir for camping, hiking, and fishing. A few more miles east towards Fort Collins, consider stopping for a look at Poudre Falls, a picturesque roadside waterfall.
Moose Viewing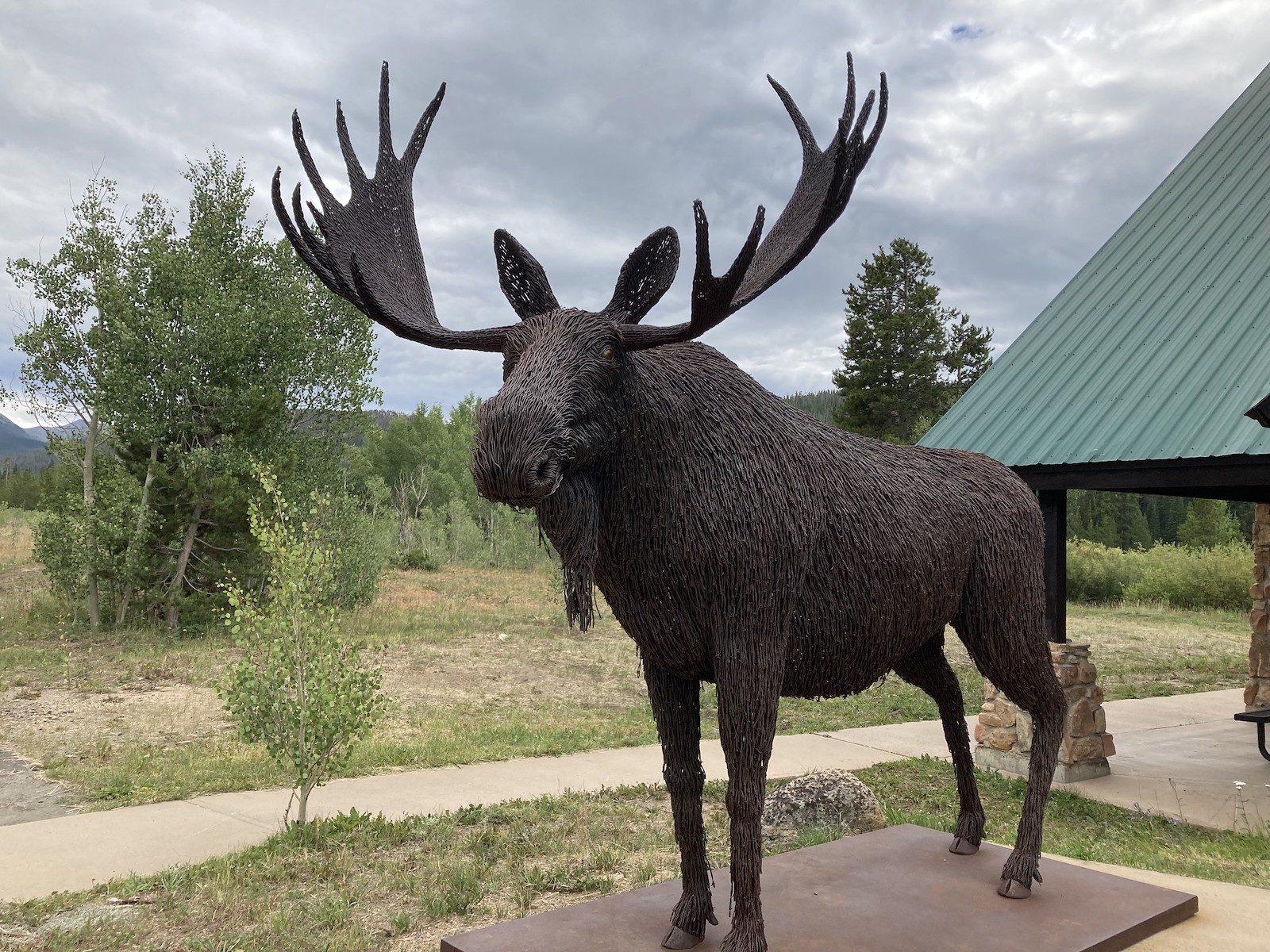 Walden is known as the moose viewing capital of Colorado, so visitors have a great chance to spot one of these majestic creatures in and around town. While they're sometimes even seen in Walden proper, visitors have the best opportunities for moose viewing in the vast wilderness surrounding town. Sightings are often reported at the Arapaho National Wildlife Refuge, and moose are known to frequent the vast State Forest State Park.
Despite their graceful appearance, moose are deceptively large and can be very dangerous. Always stay at least 25 yards away, and be especially cautious around cow moose with their calves. Moose dislike dogs, as their wolf predator instincts kick in.
Summer
Like the rest of the high country, summer is a magical time when everything seems to come alive in Jackson Co. With warmer temps and longer days, Walden makes a great basecamp for exploring a north side of Colorado that most won't' ever see.
Rafting the North Platte River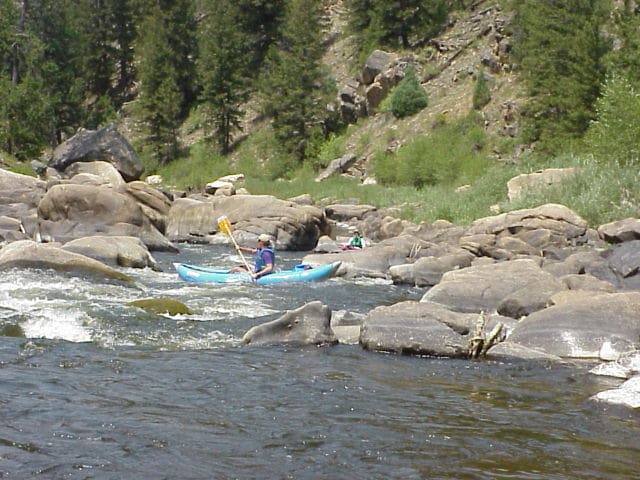 Flowing from its source near Walden over the Colorado/Wyoming border, the North Platte River is a popular destination for day and overnight rafting trips. Difficult parts of the river, like Northgate Canyon near the state line ,contain exciting Class III and Class IV rapids, while flatter sections mostly feature rapids that are Class I and II.
One company offering guided rafting trips to the Northgate Canyon section of the river is Dvorak Expeditions. With 1, 2, and 3 day adventures, a guided trip is a great way to experience the river without the hassles of planning a trip. Trips only run between May and July, so be sure to book ahead online. Camping equipment can be rented for overnight trips.
North Park Pioneer Museum
Situated two blocks west of Main Street near downtown, the North Park Pioneer Museum provides curious visitors with a detailed look at the rich history of North Park. Set in a cabin first built in 1882, this museum features 27 rooms dedicated to artifacts from the early explorers and settlers of the region. Artifacts include authentic maps, photos, toys, and even stagecoaches.
The museum is open from Memorial Day to Labor Day each year. Admission is free, but donations are appreciated.
4×4 trip over Buffalo Pass to Steamboat Springs

The road up and over Buffalo Pass connects the towns of Walden and Steamboat Springs. The route between the two towns is approximately 40 miles from downtown to downtown, but the unpaved section lasts for around 15 miles. It's slow-going and very rutted. While most of the earlier dirt road is accessible for passenger vehicles, high clearance, four-wheel-drive is required to reach the tops of the rocky pass.
While exploring this fun route, make sure to stop at Summit Lake for fishing or kayaking. Fifteen campsites are available at Summit Lake, and there's also eight sites at Dry Lake Campground on the Steamboat Springs side of the pass.
Those are some of the favorite activities for any time of year in northern Colorado's Walden. Stop by this outdoorsmen's paradise next time you're looking beat the crowds.