About 12 miles west of Walden, North Delaney Lake is a popular year-round fishing hole in Jackson County, Colorado. Also called "North Delaney Butte Lake," this 160-acre reservoir is protected as a part of the Delaney Butte Lakes State Wildlife Area.
North Delaney Lake neighbors South Delaney Lake, East Delaney Lake, and Delaney Butte within the SWA, which is adjacent to the East Delaney Butte Lake State Trust Lands. A valid Colorado hunting, fishing, or public land license is required for all Delaney Butte Lakes SWA visitors over the age of 18. Onsite, there are no additional fees to camp or use the SWA facilities.
Activities
Colorado Parks and Wildlife maintain several picnic areas, restrooms, and primitive campsites around the shores of North Delaney Lake. While some facilities may only be available seasonally, access to the lake typically remains open year-round.
Birding & Wildlife: Although sparse at times, North Delaney Lake typically has better birdwatching opportunities than neighboring lakes in the SWA. Here, visitors can spot migratory waterbirds as well as the occasional owl or grouse. North Delaney Lake is also an excellent spot to view Rocky Mountain wildlife such as elk, moose, deer, black bears, coyotes, and more.
Boating: There is a free, public boat launch on the southeast shore of North Delaney Butte Lake. All boating (aside from sail surfing) is permitted, so long as it is wakeless.
Camping: Free, primitive campsites are available adjacent to North Delaney Lake and in additional areas throughout the SWA. Camping is only permitted in designated sites, most of which can accommodate large trailers or RVs.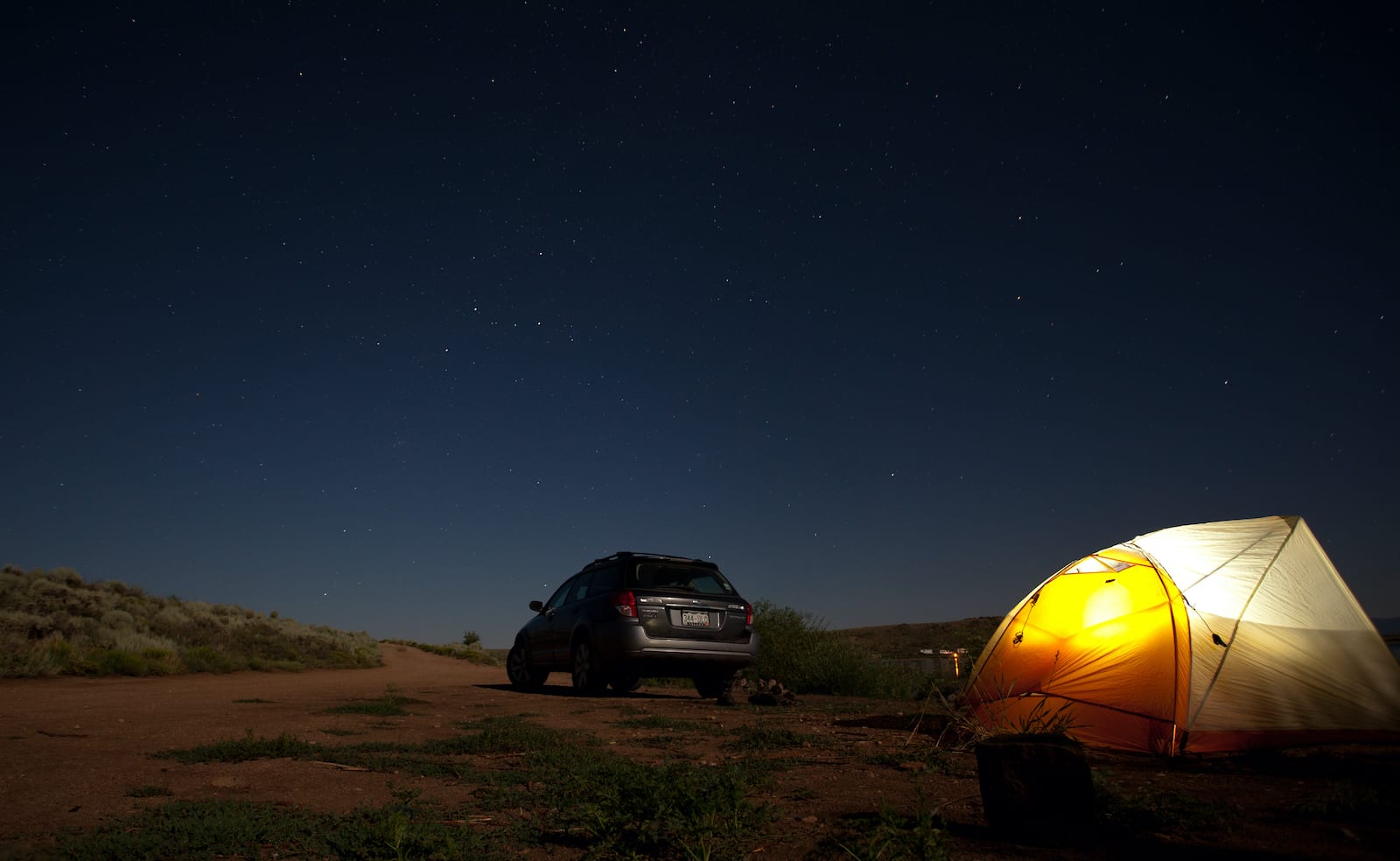 Fishing: More than anything, North Delaney Lake is popular for good fishing within expansive mountain scenery. It is one of three gold medal lakes in Colorado, alongside the Spinney Reservoir and Steamboat Lake.
North Delaney Lake is a hyper-managed facility that is very important to the Colorado trout population. Licensed visitors should familiarize themselves with current local fishing regulations prior to their visit. The water is frequently stocked with a variety of species including brown, cutthroat, and rainbow trout.
Hunting: Licensed hunting for waterfowl, small game, and permitted big game is available around North Delaney Butte Lake.
Picnicking: Restrooms and picnic tables are available along the shores of North Delaney Butte Lake at no additional cost. Parking is only permitted in designated areas.
Details
Address: North Delaney Lake, Walden, CO 80480
Phone: 970-871-2855
Season: Year-round
Hours: 24/7
Fees: CO fishing, hunting, or public land license required | No additional fees
Map: Delaney Butte Lakes SWA (PDF)