Colorado, a state filled with many iconic destinations that visitors from all around the world travel near and far to see, including luxury ski resorts and Old West mining towns of the past. But there are many lesser-known destinations that provide just as much adventure, stunning scenery, and things to do that seem to have flown under the radar to both local and out-of-state travelers. One such destination is Westcliffe, CO.
Tucked away at the base of the staggering Sangre de Cristo Mountains, Westcliffe is a quiet town where cowboys and cattle still roam amongst its modern-day main street. As part of the Frontier Pathways Byway, where jagged peaks, deep canyons, sprawling meadows, and aspen-covered forests thrive, Westcliffe is one of the most scenic mountain towns in the state.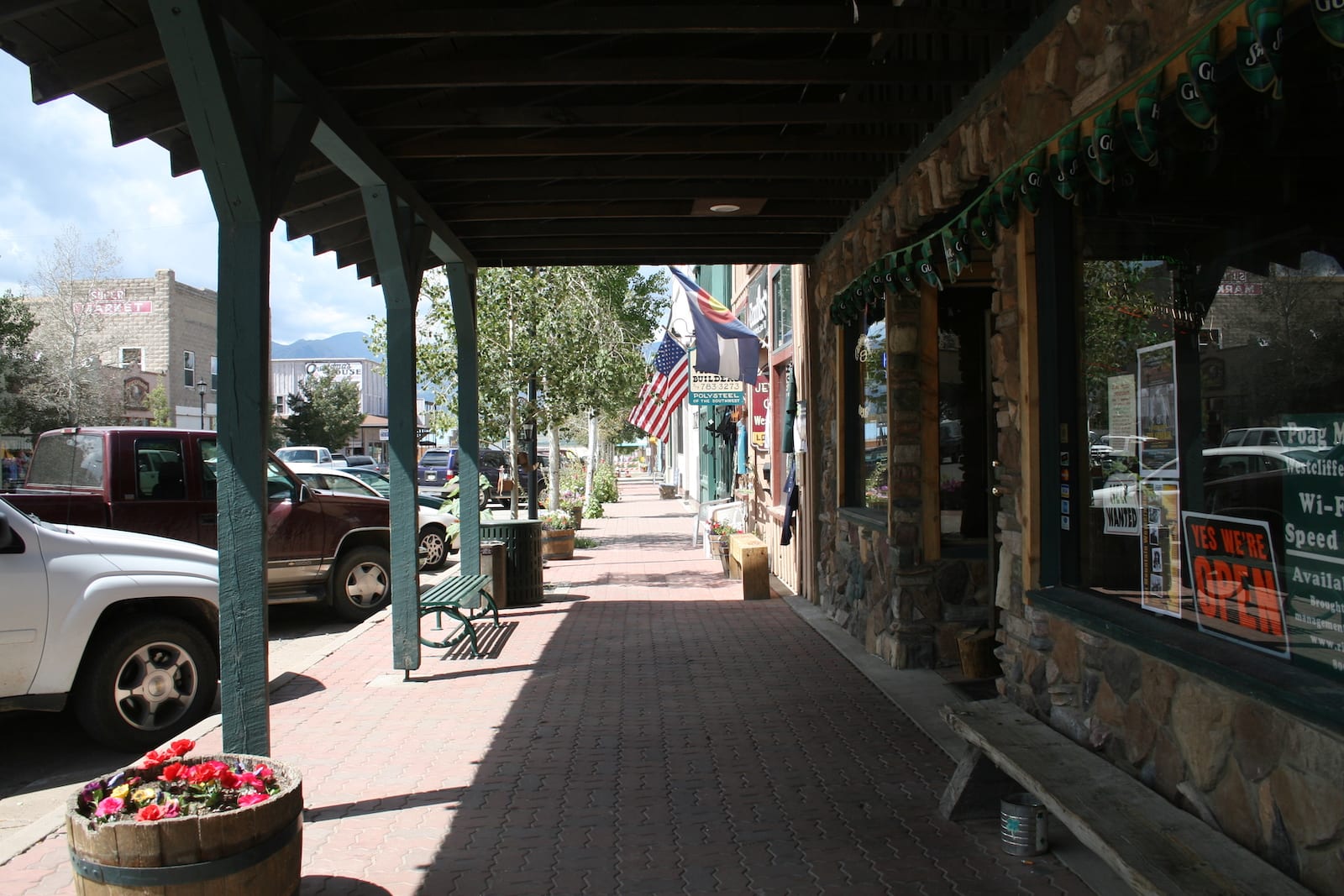 Sitting at roughly 8,000 feet in elevation, views of the Wet Mountains can be seen from the east, the Sangres to the west, the Collegiate Peaks from the north, and the Spanish Peaks in the south. Because of its central mountain location, Westcliffe is a haven for outdoor enthusiasts but has plenty more to offer with its in-town amenities.
Things to do in Westcliffe
From exploring the nearby mountains to shopping in art galleries, Westcliffe offers a little bit of everything to complete your Colorado weekend getaway. The most popular time to visit is during the summer months and into early fall. Shops, restaurants, and galleries are all open, and the weather is pleasant, making outdoor activities easily accessible.
Outdoor recreation
Nestled between the Wet Mountains and the Sangre de Cristo Mountains, Westcliffe offers over 200 miles of hiking and biking trails in the summer and alpine cross-country ski routes in the winter. Anglers rejoice with the 54 alpine lakes nearby, and rock climbers seek new heights with the Crestone Needle, less than 20 miles from town.
The Sangre de Cristo mountains are known for their steep and rocky terrain, so most trail access and mountain passes require a high-clearance vehicle. But several trails are accessible, no matter your transportation. A few suggested hikes to get you started that are easily accessible with a short drive from town, include:
Music Pass – Hike to the top of Music Pass for incredibly scenic views with this short 2.5-mile trail. Enjoy wildflowers in the summer and colorful leaves in the fall. Do note the 4-wheel drive road to the trailhead is a bit rough, a high clearance vehicle is required. If you don't have a high-clearance vehicle, park at the beginning of the road, making this a roughly 6-mile hike, round trip.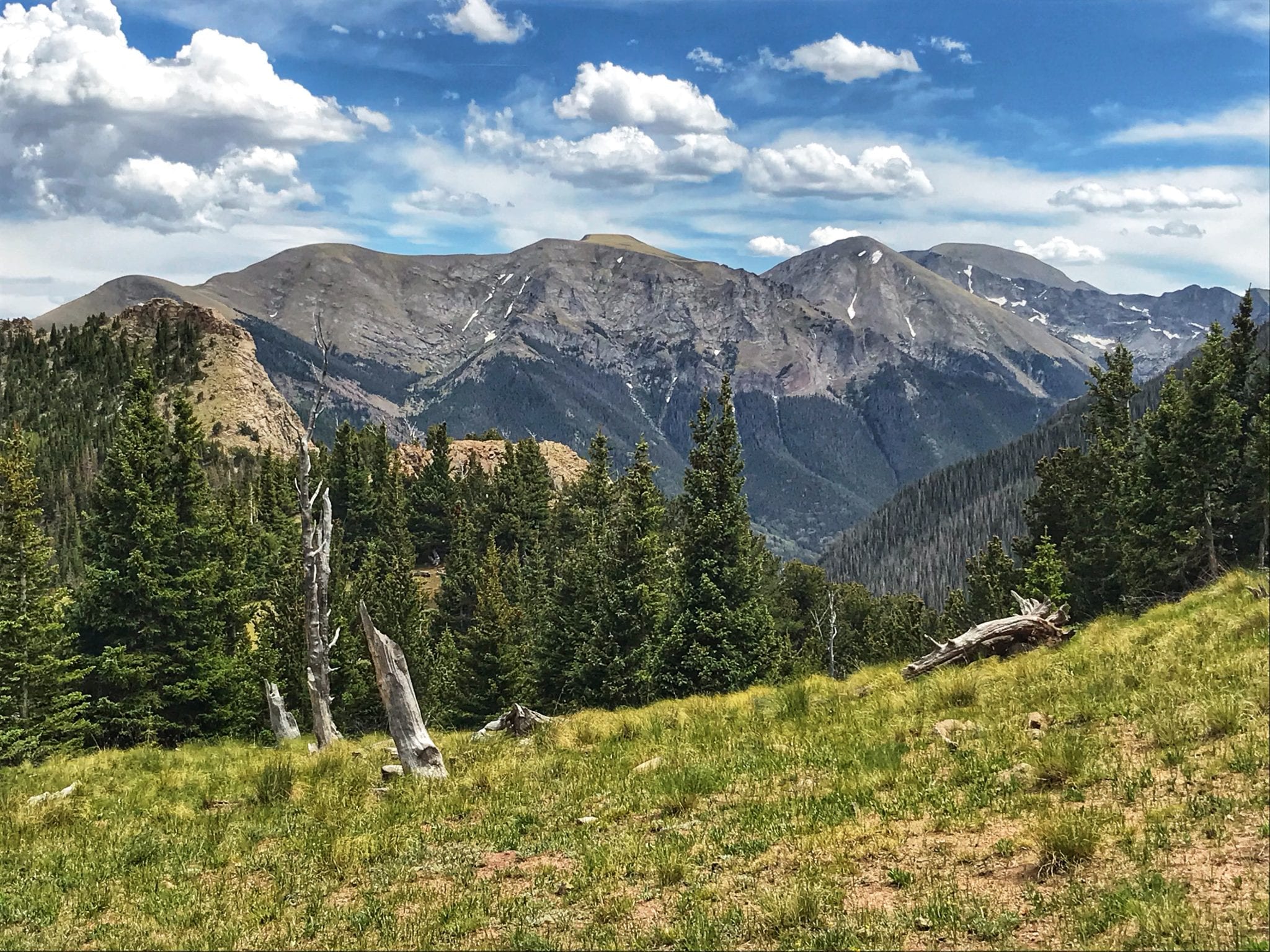 Rainbow Trail – The 30-mile Rainbow Trail that tracks the Sangre de Cristo Mountains is a great starting point for hikers, backpackers, and bikers seeking some much-needed mountain time. It can be done in sections for an easy day hike or an extended backpacking trip.
Crystal Falls is a good route to start with. Enjoy expansive views of the valley floor below, wildflowers, and a scenic waterfall at the end. Start this hike at the Grape Creek Trailhead, which also serves Music Pass Trail.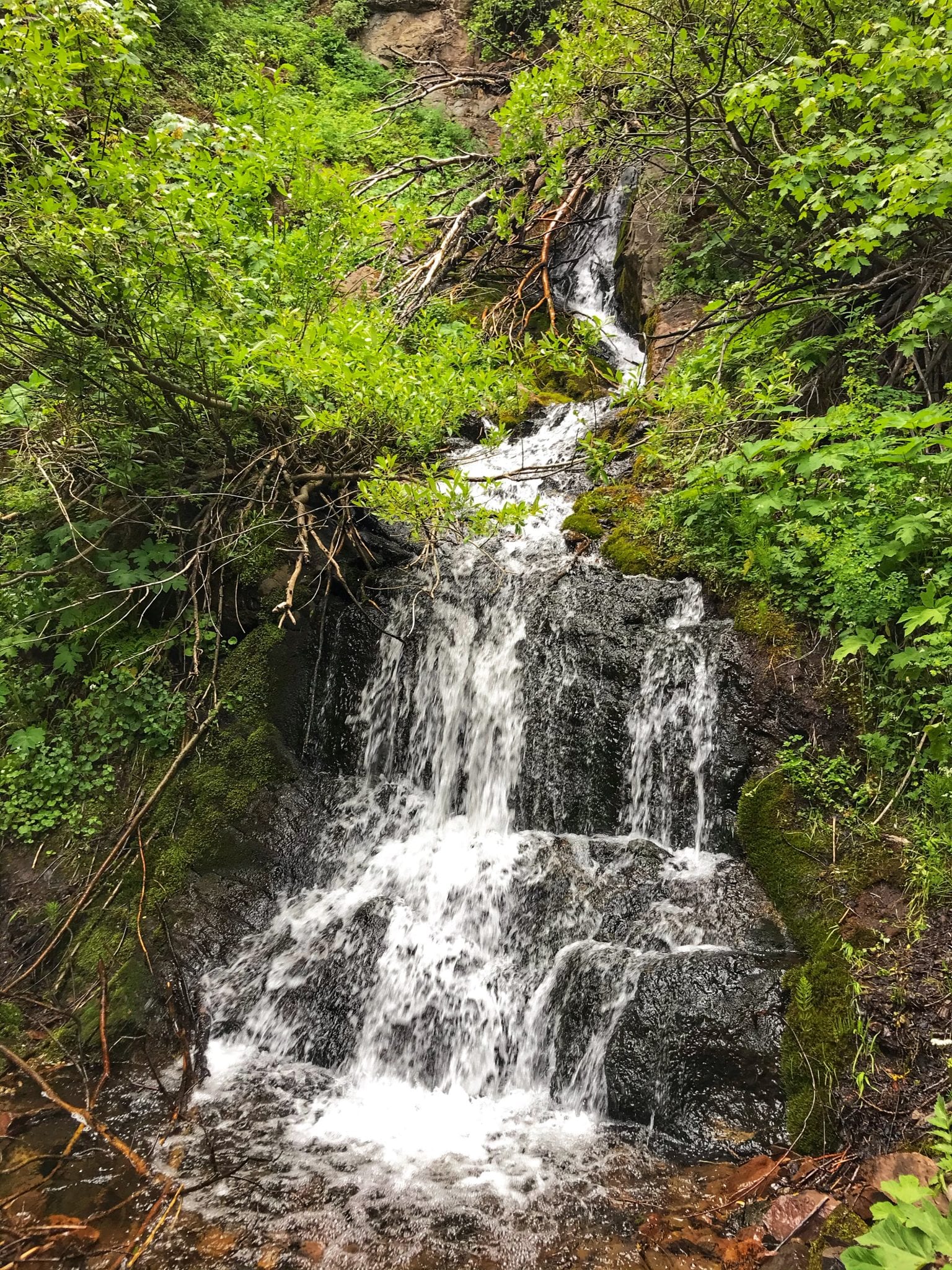 Lake of the Clouds – For a bit of a longer hike, make the difficult ascent to the Lake of the Clouds. This 10.5-mile (round trip) trail brings hikers to the mountain tops where they seemingly float amongst the clouds. The rocky climb is steep in certain sections but well worth the extra calorie burn to reach the alpine lakes at the summit. The trail starts across the river just before the second lake and can be easy to miss.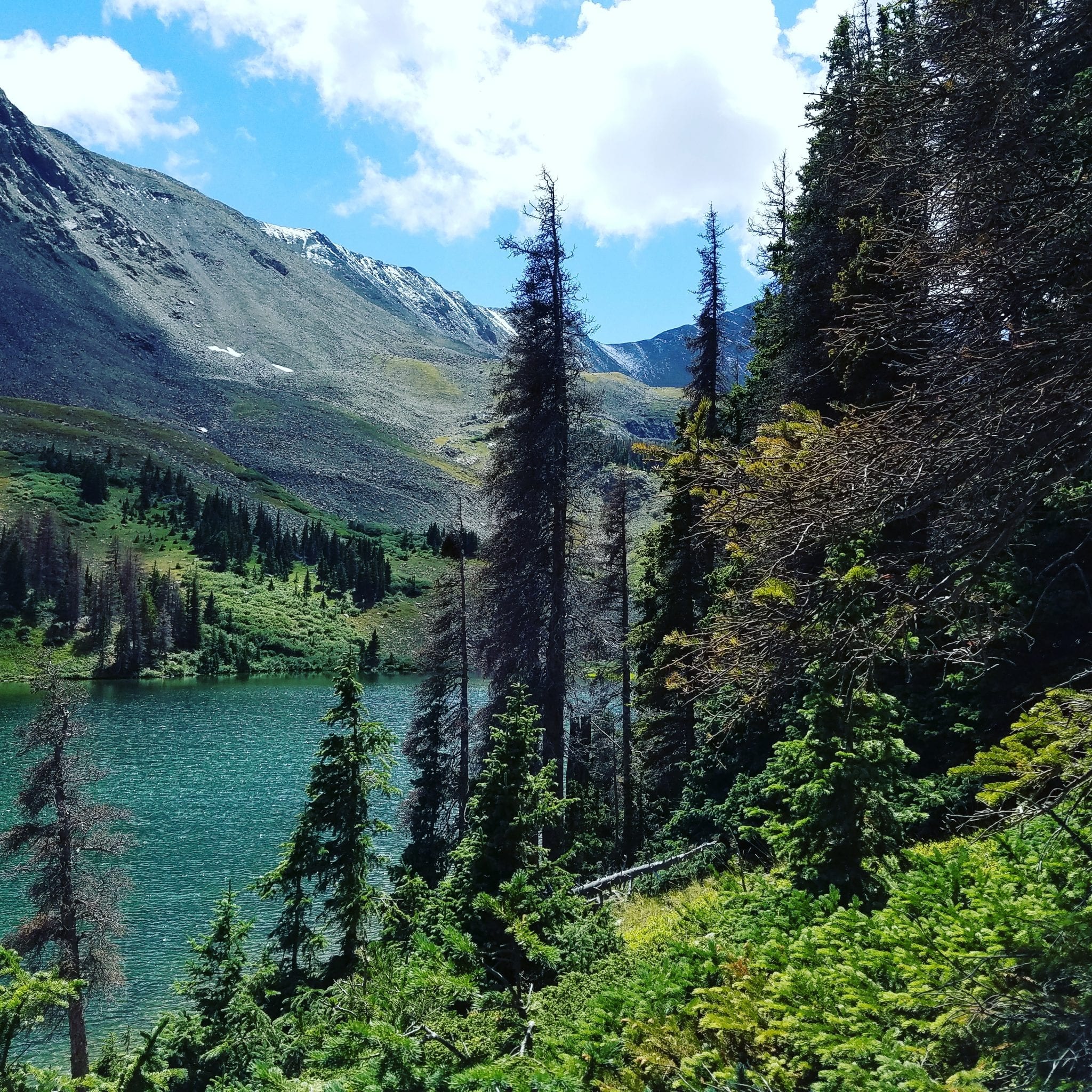 Watch the sunset
Head to Bluff Park at the edge of town for front row seats to watch as the sun sets behind the jagged peaks of the Sangre de Cristo mountains. With sprawling farmland laid out before you and 14,000-foot mountain peaks that shoot out from the ground, complete with a colorful sunset, you can't get more Colorado than this.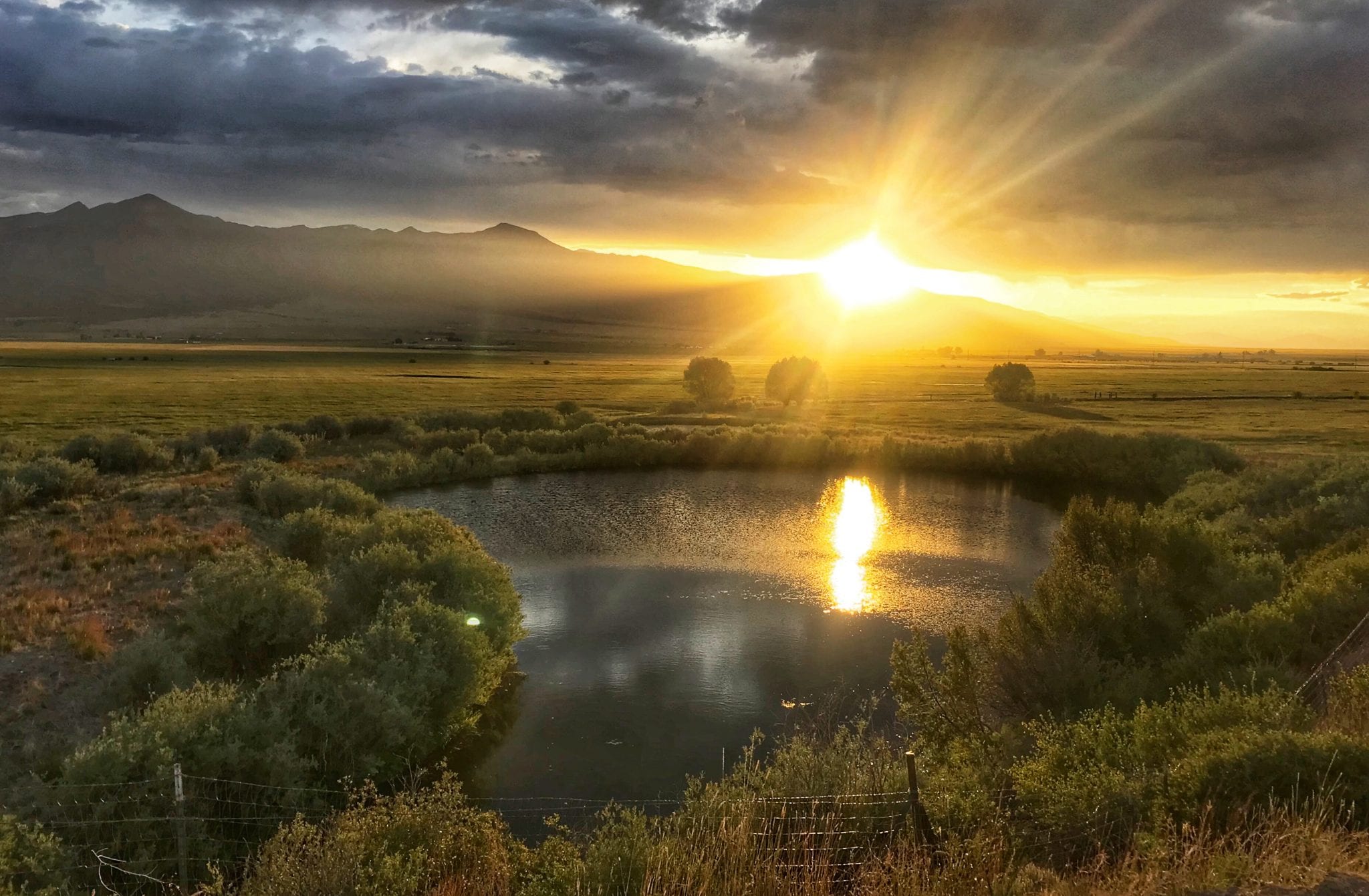 Shop for Amish goods
Yes, Westcliffe is home to a populous Amish community that was founded in 2008, which is traced back to Enos Yoder of an Iowa Amish settlement. The area is home to two Amish furniture stores: Yoder's Home Furnishings and the PJ Hitching Post. Plus, the Sugar & Spice Bakery – ideal for baked goods, breakfast burritos, and coffee.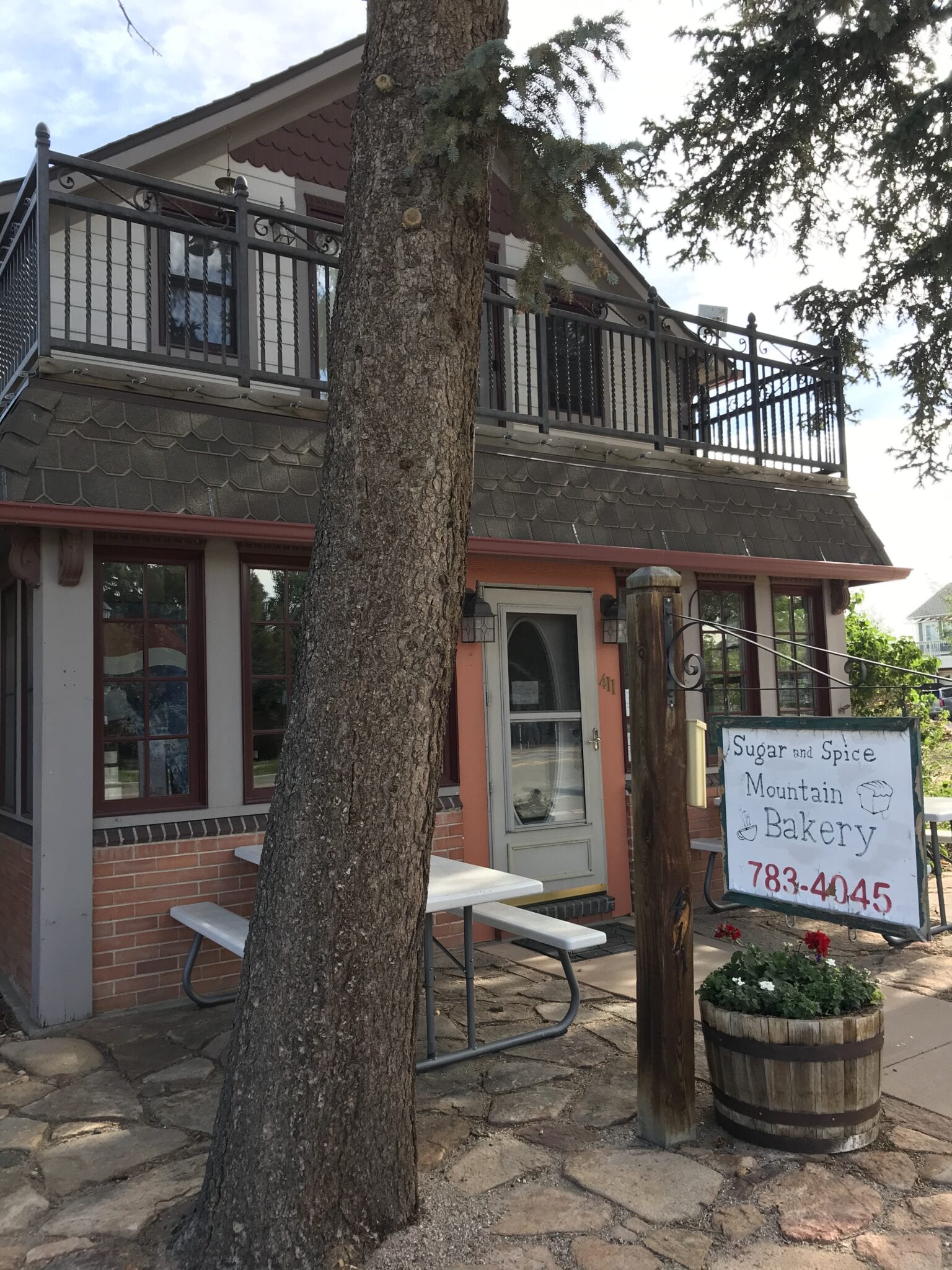 Window shopping on Main Street
Westcliffe's Main Street is home to a few local shops and art galleries, perfect for a lazy Sunday afternoon strolling the streets amongst the fresh mountain air. Shop for outdoor gear at the All the Range Mountaineering & Outdoor Gear, uncover antique treasures at Barton Manor Boutique, browse hand-crafted jewelry at the Jewelrysmith, or discover your favorite local artists at one of the many art galleries in town.
Visit the Beckwith Ranch
The Beckwith Ranch is a historic cattle ranch located five miles outside of town, with 10 of its 11 buildings listed on the National Register of Historic Places. The beautiful sprawling ranch stands today as a reminder of the valley's ranching history with its notable features including, the red roofs and white clapboard siding. The ranch is not open to the public, and tours are available by appointment only. But feel free to grab your camera and drive by for some incredible photos!
Westcliffe is a Dark Sky Community
Here in Westcliffe, the adventure doesn't stop as soon as the sun dips behind the mountains. Discover an entirely new world above you as you gaze into the heavens and admire the night's twinkling stars, bright planets, and even the Milky Way. Westcliffe was named as a Dark Sky Community for its efforts to protect the night sky with the reduction of light pollution.
Certain steps must be taken to qualify as a dark sky community including, adding shielding units to outdoor lights so the light is directed down instead of up, plus various forms of dark-sky education. The neighboring town of Silver Cliff is also a designated Dark Sky Community, led by the efforts of the Dark Skies, Inc. of the Wet Mountain Valley.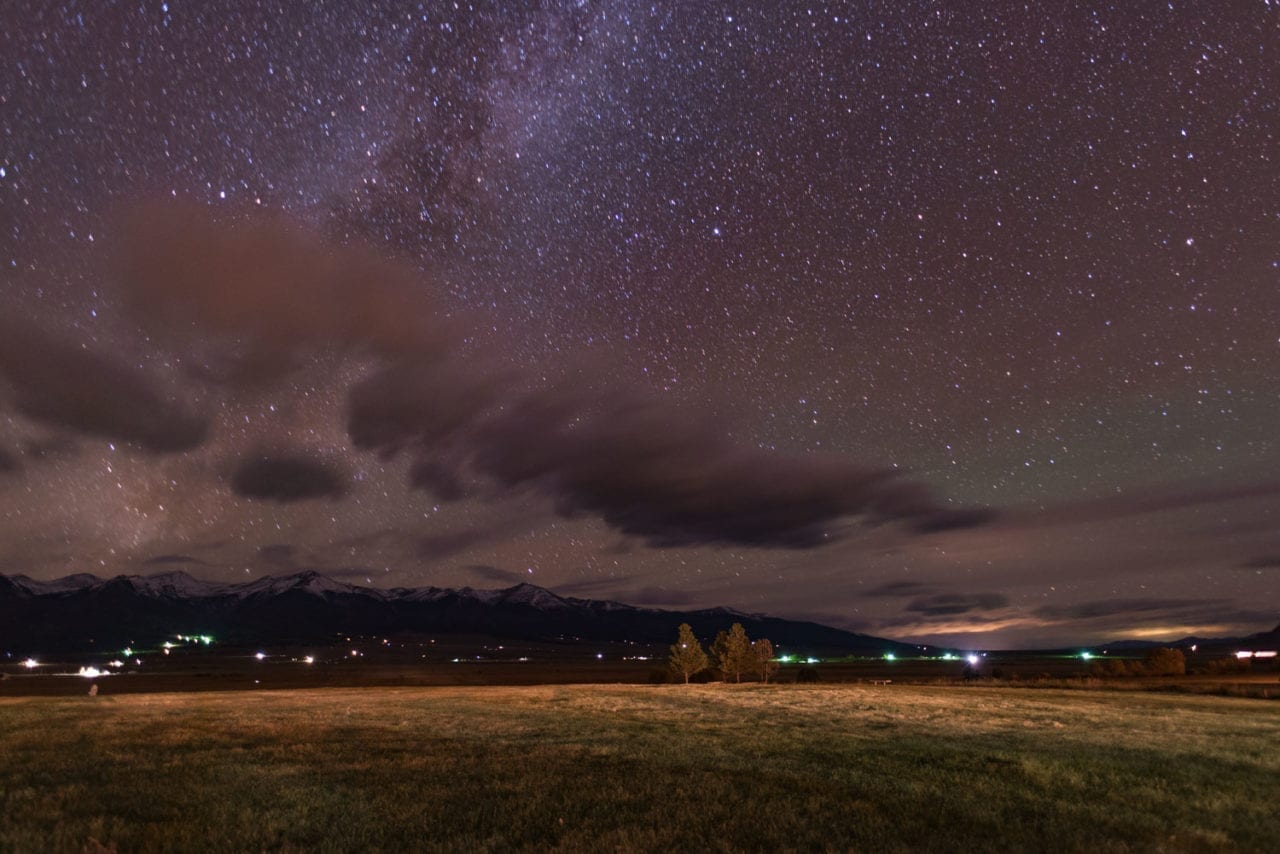 The best spot for viewing the night sky is at Bluff Park, just opposite of the Sangre Mountain range. Bring your own chair or take a seat at one of the park's benches and gaze up at the twinkling sky that quietly rests atop the snow-capped peaks.
For an even closer look, book a private appointment at the Smokey Jack Observatory. Located in Bluff Park, the small observatory includes a retractable roof and houses one of the most powerful computerized telescopes in the state. Here, visitors come to learn more about the solar system, spot planets, colliding galaxies, and bright stars that light up the sky.
Note: The Smokey Jack Observatory is currently closed through the end of 2020 due to COVID-19.
Where to stay in Westcliffe
There are several hotel options in Westcliffe, but for a truly unique and welcoming experience in town, check in to the Country Courtyard Inn. Located along Main Street in the center of town, the Country Courtyard Inn is a family-owned and operated hotel that provides a quiet and relaxing place to rest your head at night.
All rooms are ground level and open to the beautiful courtyard garden. Enjoy a cup of tea or glass of wine as you admire the colorful garden, Koi pond, faint musical notes, and the sounds of the trickling waterfall. Walk to local restaurants, coffee shops, art galleries, and more with their convenient location in town.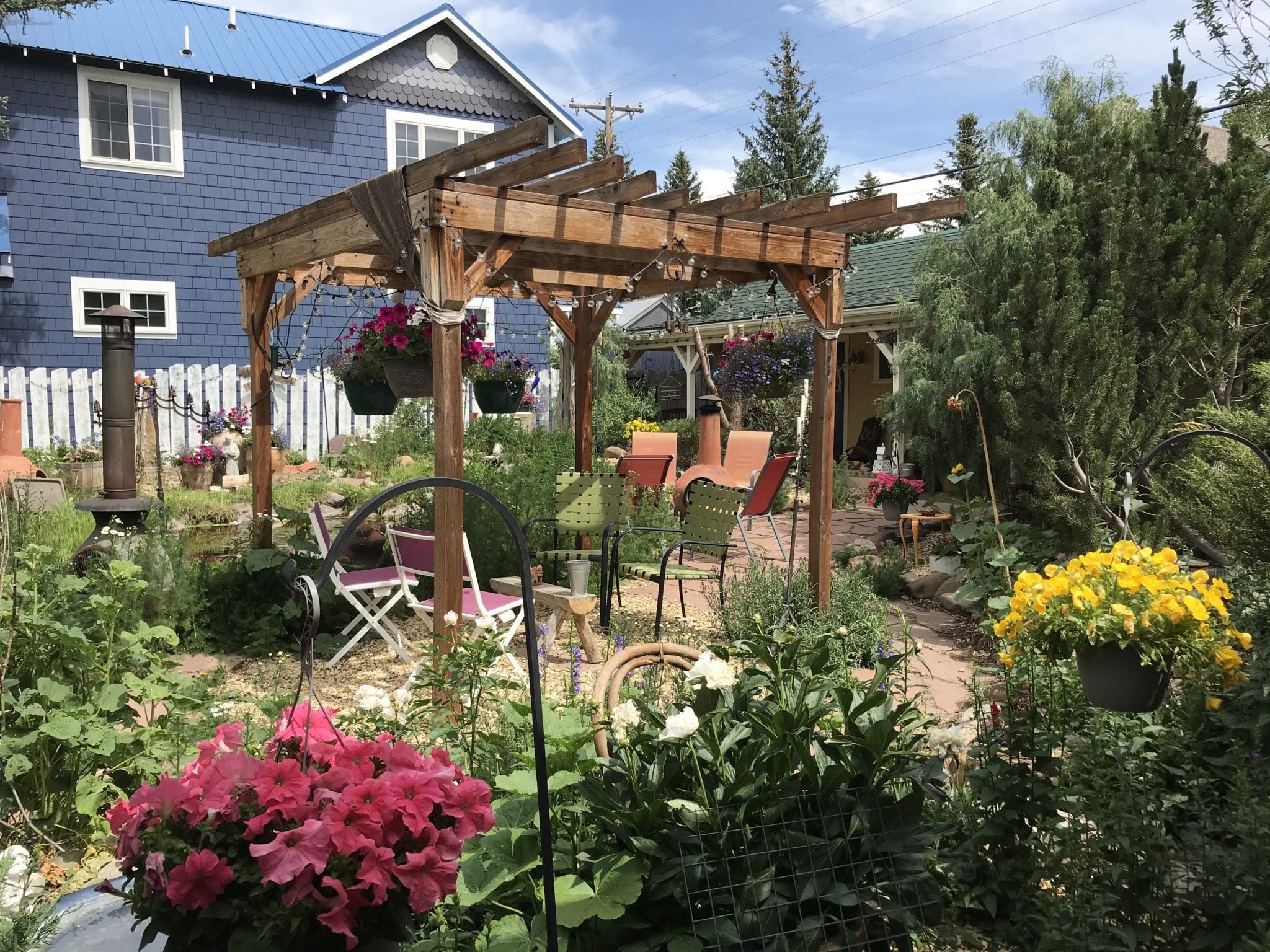 Note: They are currently offering contact-less check-ins, plus enhanced cleaning policies for their guests' safety and health.
For a location just outside of downtown, the Westcliffe Inn is a perfect choice. The affordable hotel offers basic rooms and amenities for a clean and comfortable stay. Perks include suites with whirlpool bathtubs, hot tub & sauna, plus exceptional views of the Sangre de Cristo mountains as seen from their front deck and lobby.
Note: They are currently offering contact-less check-ins, plus enhanced cleaning policies for their guests' safety and health.
Where to eat in Westcliffe
Westcliffe is a small town, so there aren't a plethora of dining options to choose from, but they still have everything you need, from quaint coffee shops to pizza and beer!
Breakfast – The newest place in town, Sugarlump Co. Coffee & Eats, offers a wide variety of breakfast foods and coffees including, breakfast burritos, bagel breakfast sandwiches, cinnamon rolls, and more. Located on Main Street, patrons can enjoy their spacious inside dining area or the outdoor seating available along the sidewalk. They also serve up lunch sandwiches, perfect for on-the-go adventures.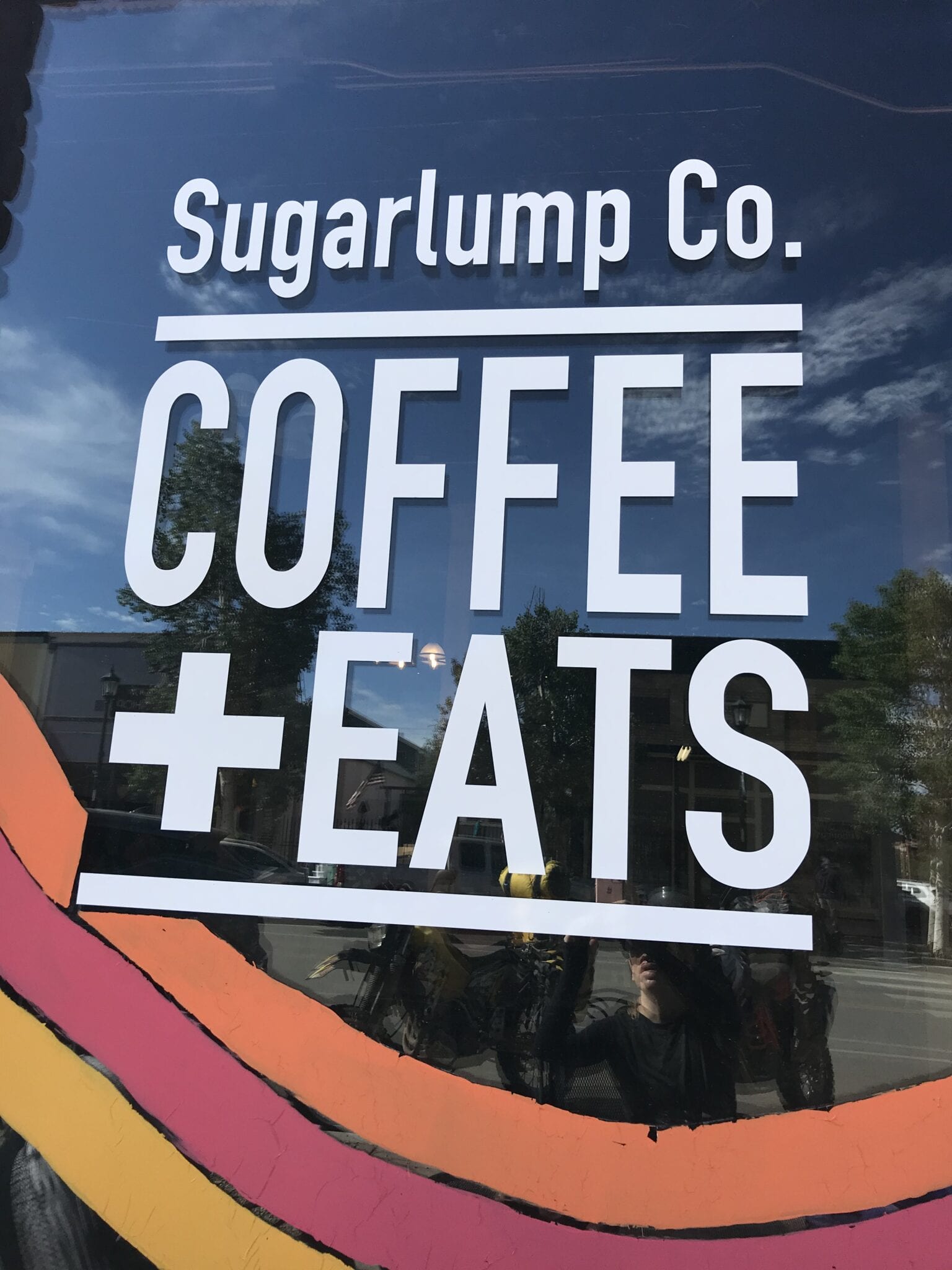 Another excellent choice to get your morning started is Tumbleweed Coffee House or for some home-style cooking head to the Silver Cliff Mountain Inn & Restaurant.
Lunch – Chappy's Mountain View Bar & Grill is a casual in-town eatery located along Main Street that serves up your basic bar food menu including, sandwiches, hot dogs, brats, burgers, and a children's menu, plus good times with the locals. They have expanded their outdoor seating for the summer, complete with mountain views.
Or make your own sandwich and grab some locally raised meat from the Elevation Meat Market. They make custom sandwiches using their all-natural meat products and their own line of spices.
Dinner – Technically located in the neighboring town of Silver Cliff, Tony's Mountain Pizza is a perfect place for pizza and beer. Dine inside in their spacious dining area or feast al fresco on their outdoor shaded patio overlooking the mountains. Choose from pizza, wings, salads, and an extensive beer and wine menu.
Dessert – For those hot summer days, sit outside and enjoy a scoop or two of ice cream from the Stage Stop Ice Cream shop.
Getting to Westcliffe
From the I-25 corridor (heading south), including Denver and Colorado Springs, take 115 South, connecting with 67 South in Florence, the beginning of the Frontier Pathways Scenic Byway, and eventually taking 96 South from Wetmore. From Denver, the drive is roughly two hours and 40 minutes.
Whether you've come to soak up some mountain beauty, discover a local art gallery, or just need some peace and quiet, the town of Westcliffe has it all.