Resting in the shadows of the sandstone slabs of the Flatirons, Boulder, is best known for its outdoor activities, award-winning breweries, and a vibrant downtown that serves as the center of it all. Blending both cityscapes with mountainscapes, Boulder offers its visitors the best of both worlds.
Discover what makes life so great here with our top things to do in Boulder, Colorado.
Year-round Activities
With Boulder's mix of both indoor and outdoor activities, a visit here is enjoyed year-round. From hiking and biking to beer tastings and local eateries, there's always fun to be had in Boulder no matter what time of year.
Free tour at Celestial Seasonings tea company
During the winter months, there are few things better than sipping on some delicious hot tea. Touring the Celestial Seasonings Tea Company factory is free, and they provide samples of both hot and cold teas. During the week, they provide an educational guided tour while the factory is in full production. There is no reservation needed, and tours take place every 30 minutes.
Chautauqua Park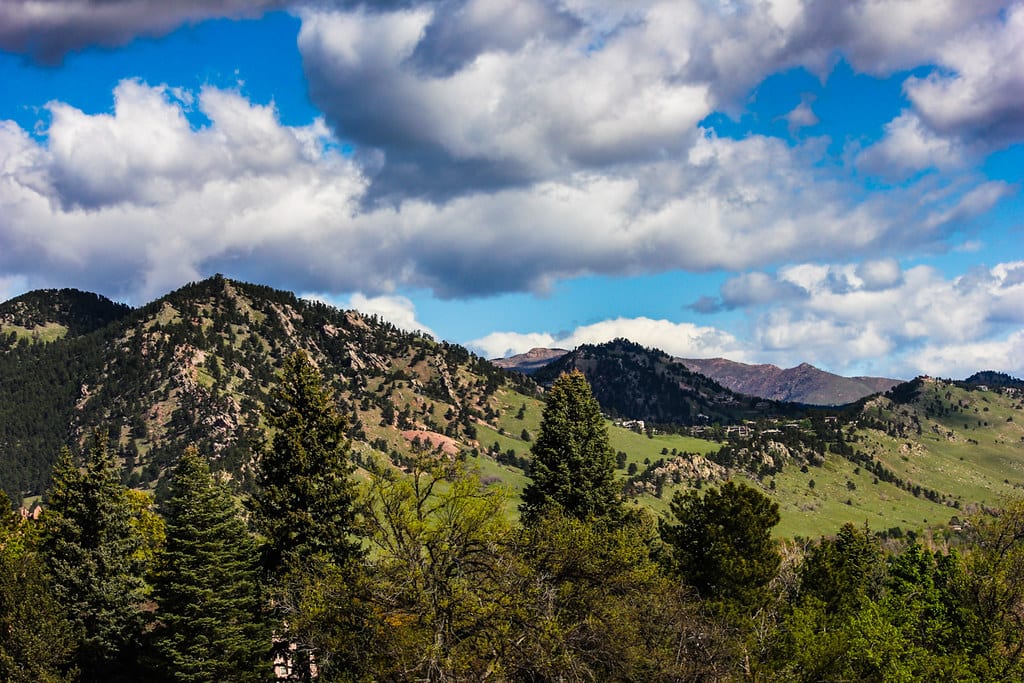 Located next to the Open Space Management Area, Chautauqua Park offers picturesque views of the Flatirons, with an abundance of hiking trails just beyond the lush meadow. It is a beautiful place to enjoy a picnic and to spend the afternoon amongst the great outdoors.
There is a playground, tennis courts, a demonstration garden, as well as a lush picnic area. Many trails lead from Chautauqua Park, depending on how strenuous of a hike you are looking for.
At the Chautauqua Dining Hall, you can enjoy a delicious menu that is curated right from the chef's personal farm! The Chautauqua Auditorium is nearby and hosts a variety of live bands throughout the summer. It is also where the famous Colorado Music Festival is held, comprised of weeks-long classical music performances.
Hiking in Boulder
Boulder is the gateway to many trails where you can embark on an adventure while getting some exercise and taking in beautiful views.
Royal Arch Trail – The most popular trail is the Royal Arch Trail, which starts on the Chautauqua Trail by the ranger station. This is a more arduous trail, with a distance of 4 miles and an elevation gain of 1492 feet. Enjoy fantastic views from the summit and is also a great spot to try out snowshoeing!
Mount Sanitas and Sanitas Valley Loop Trail – Another popular trail is the Mount Sanitas and Sanitas Valley loop trail. The loop is 3.2 miles long and takes an estimated 2 hours to complete. This trail offers a more desert-like experience, with plenty of rock formations and beautiful wildflowers along the way.
Lions Lair Trail – For those seeking a more relaxing trail adventure, the Lions Lair trail is an excellent choice. At 4.4 miles long, this hike is 839 feet in elevation gain and great for running and family nature trips. The well-maintained path offers many great views and lookout spots along the route.
CU Boulder – Explore the University of Colorado's beautiful campus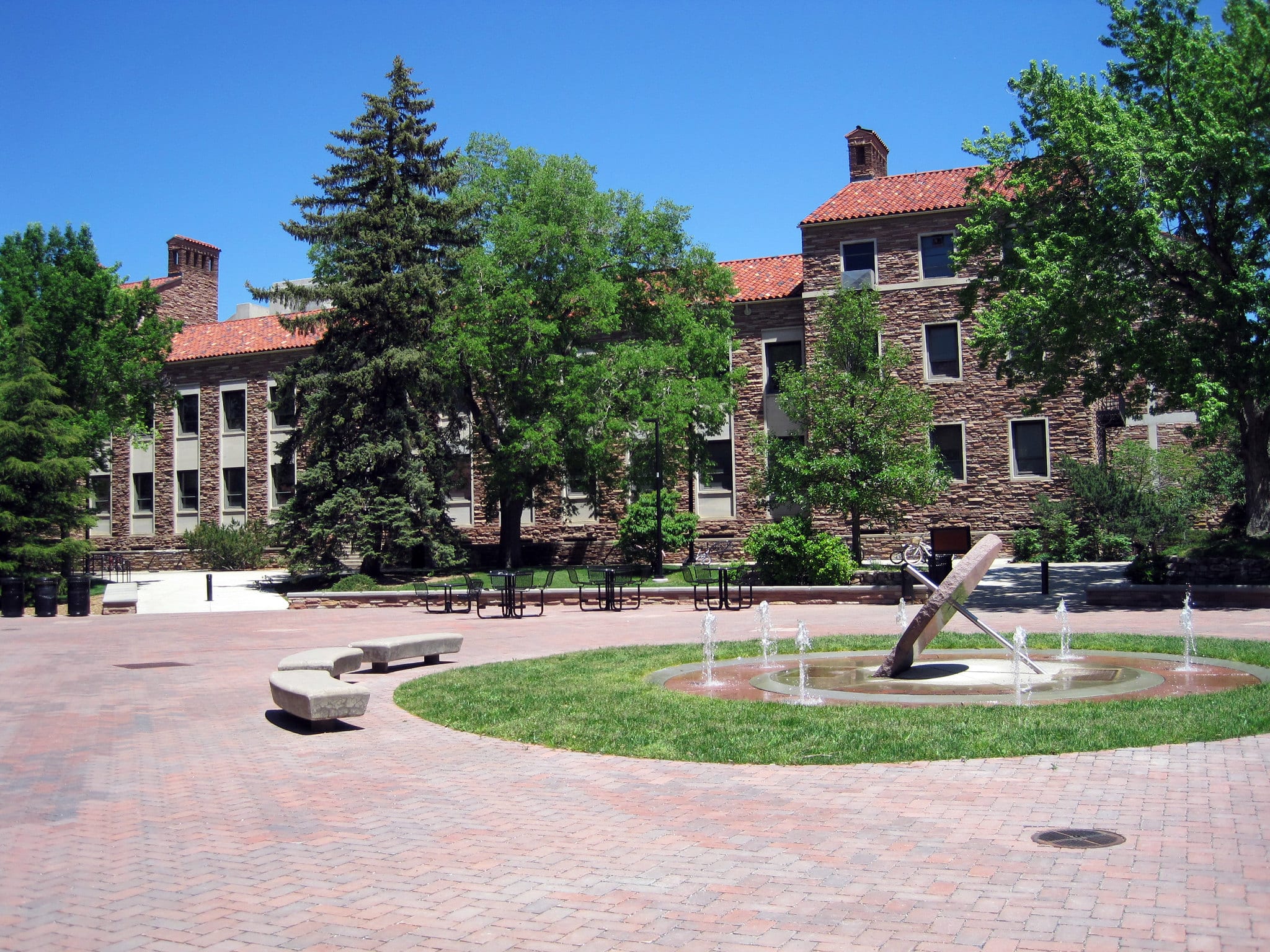 There is plenty to experience at CU Boulder, whether you are a student or a visitor. With its expansive campus and beautiful scenery, even a leisurely walk around campus is rife with photogenic opportunities and exciting discoveries.
Fiske Planetarium, which is one of the largest planetariums in the country, offers many different exhibits. They have a robust calendar of events, including interactive films, live theater, musical performances and talks, and late-night laser shows within their dome. They also have a few powerful telescopes with staff on hand to point out interesting constellations and planets.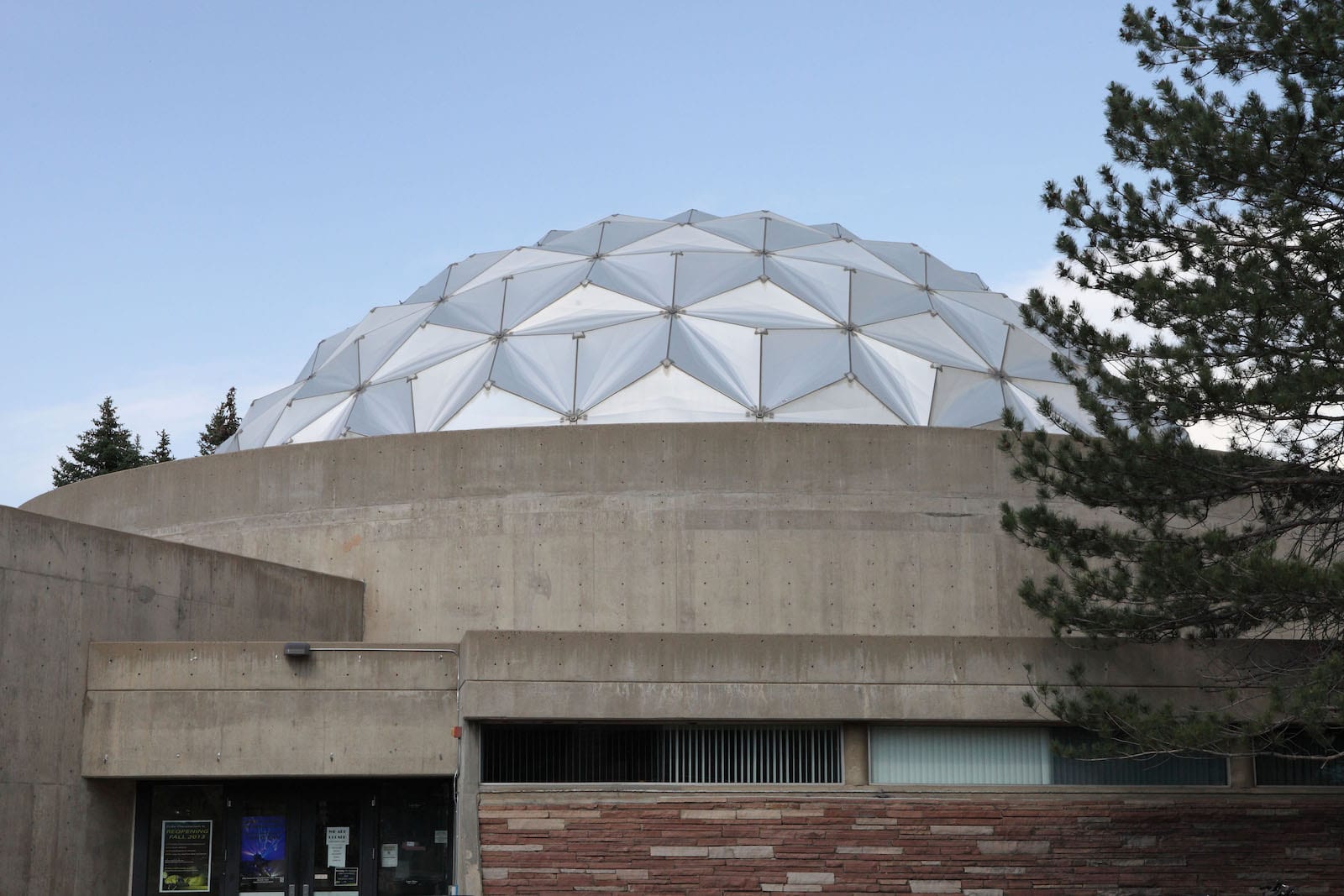 The Mary Rippon Outdoor Theater, located inside the Hellems Arts and Sciences building, is a popular destination for performance art. This theater was constructed in 1939 and has steadily presented a wide selection of plays, though it is most well-known for its Shakespearean festival, which runs every summer. This is a great place to bring a picnic and enjoy the surrounding architecture before a show.
CU is rich in history, and you can learn all about it at the CU Heritage Center. Located on the third floor of the Old Main building, here you will find moon rocks collected by Apollo 15 astronauts, memorabilia from famous alumni like Glenn Miller, and the cabinet of curiosities (photographs and artifacts based on-campus history.) There is also a replica campus built from thousands of LEGOs!
Get a Burger at the famous Sink Restaurant on the Hill
The Sink Restaurant & Bar is a popular eating establishment that has been in business for nearly 100 years. As Boulders oldest running restaurant and bar, it boasts famous visitors (such as President Barack Obama and chef Anthony Bourdain) and has even been featured on the Food Networks Diners, Drive-ins, and Dives.
Known for its "Sink Burger," the menu is full of mouth-watering options. It is usually filled with students as it is located within the Hill university neighborhood and hosts many activities, such as flip night, trivia night, and build-you-own-Mojito-bar Saturdays.
Enjoy a brewery tour
If you're a beer lover, one of the "Must-Dos" in Boulder is to take part in a brewery tour. Every brewery offers a unique aesthetic and a wide range of menu options, so whether you are biking around town or wandering down Pearl Street, you can stop in for a tour and enjoy an ice-cold beer.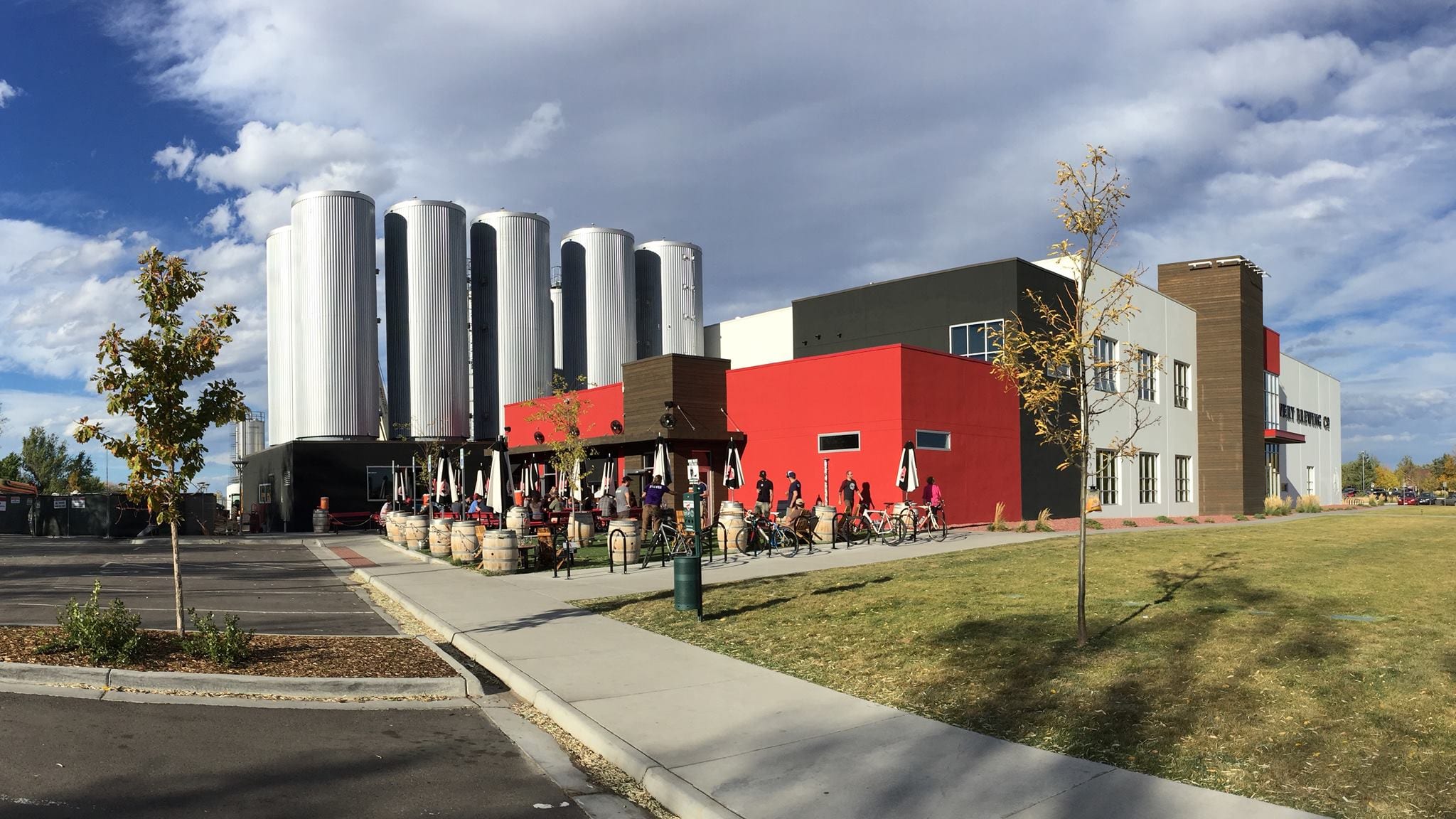 Avery Brewery – Avery Brewing's motto is "Hop Freaks Unite," and with their 80-barrel brewhouse, they are never one to disappoint. The tour takes you up to the catwalk where you can observe their production methods and ends at the taproom, where you can select from their long list of delicious beer and food. As one of the premier craft breweries, their innovative beer selection, and charming outdoor space make this an excellent spot for meeting friends.
Upslope Brewing – Upslope Brewing focuses on what they do best, brewing beer! With over 20 beers on draft and offering a seasonal rotation of flavors, the best way to experience the full gamut is to order a flight. From the large patio, you can gaze out at the beautiful Boulder landscape while sipping a delicious beer. If you get hungry, there are food trucks outside offering a delicious array of edible options.
Museum of Natural History
The Museum of Natural History in Boulder brings nature front and center. Over 4 million objects are located within this massive brick building, covering everything from art and algae to bats and bones. They have a large anthropology section filled with pottery, textiles, and artwork, as well as the most extensive collection of bee specimens in Colorado.
With many different lectures, workshops and speakers, there is an abundance of engaging information to absorb. It's a great place to bring the entire family, as they offer self-guided tours and discovery kits, creating an air of excitement not often found in museums.
Explore Eldorado Canyon State Park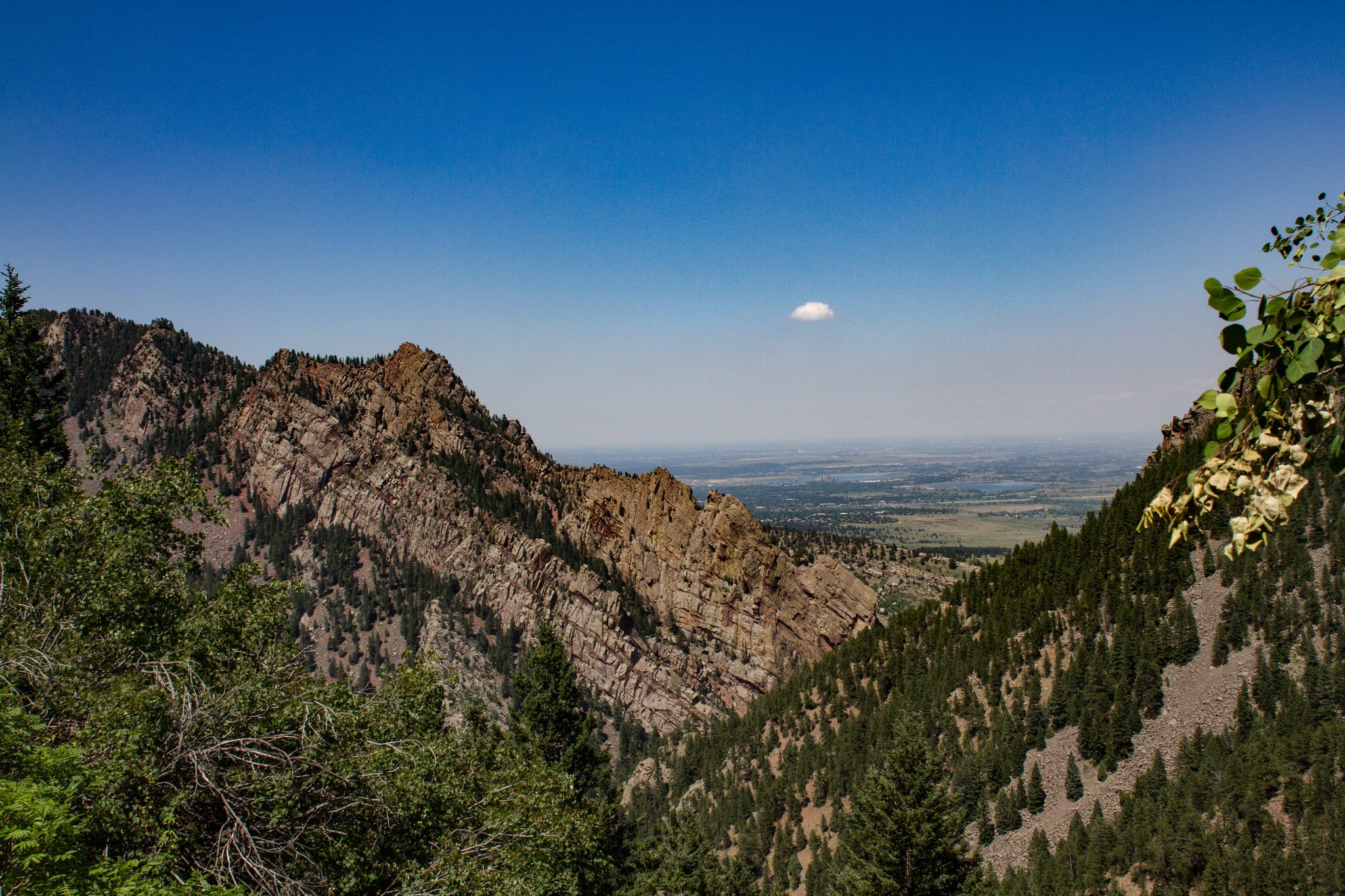 The Eldorado Canyon State Park is a local favorite and is known as one of the best climbing spots in the country. There are a few different hiking trails, all of which offer beautiful views of the gorgeous scenery. One trail leads to old hotel ruins, while others end at massive cliff walls with precariously balanced climbers and lookout points.
Rattlesnake Gulch is one of the more popular hiking trails and, at various points, gives way to spectacular views of the Continental Divide. There are multiple picnic areas with panoramic vistas situated throughout and perfect fishing spots along South Boulder Creek.
In the spring in summer, there are over 500 different technical climbing routes for rock climbers to test their skills. During the winter, many strap on their cross country skis and snowshoes and experience the quiet magnificence that comes after a thick blanket of snow has fallen.
Summer Activities
Summers in Boulder open up a world of outdoor activities including hiking, tubing, swimming, and more. Cool off this summer with our favorite summer activities in Boulder.
Eldorado Springs Swimming Pool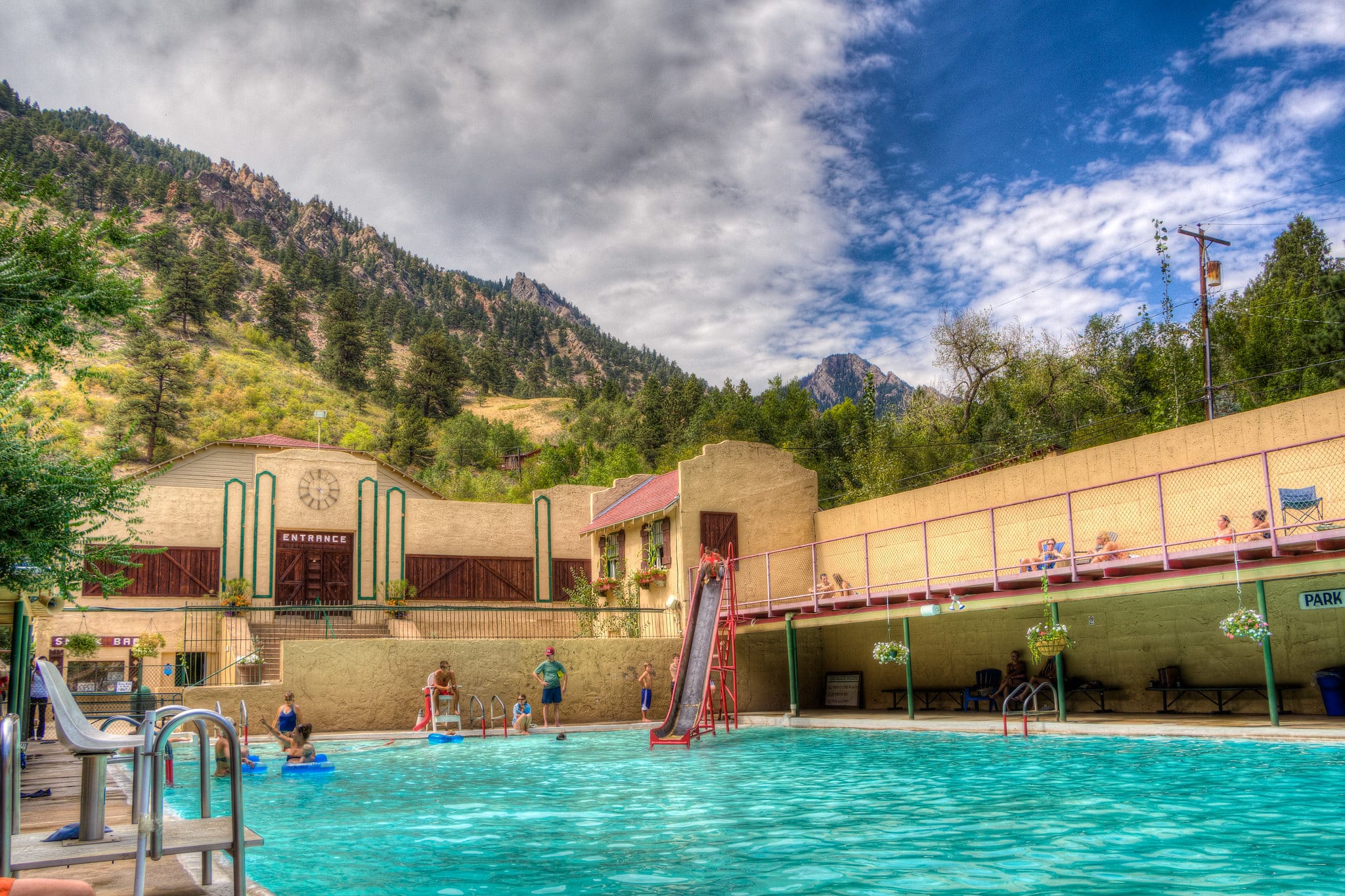 Opening in 1905, the Eldorado Springs Swimming Pool has become a popular Boulder hangout. Fed by a constant flow of water from an artesian spring, the rich mineral water has such a beautiful blue hue that many think it has been artificially colored, though the water is as pure as can be.
Kept at a constant 76°F, this is the perfect place to cool down during the summer and is a regular travel destination for families and friends to gather. There is a tall slide that leads into the pool for kids to enjoy and a snack bar that serves a delicious array of food.
While visiting the Eldorado Springs Swimming Pool, you can also purchase bottled mineral water from the spring, voted the best water in the US and second-best in the world!
Boulder Creek Tubing – River tubing on Boulder Creek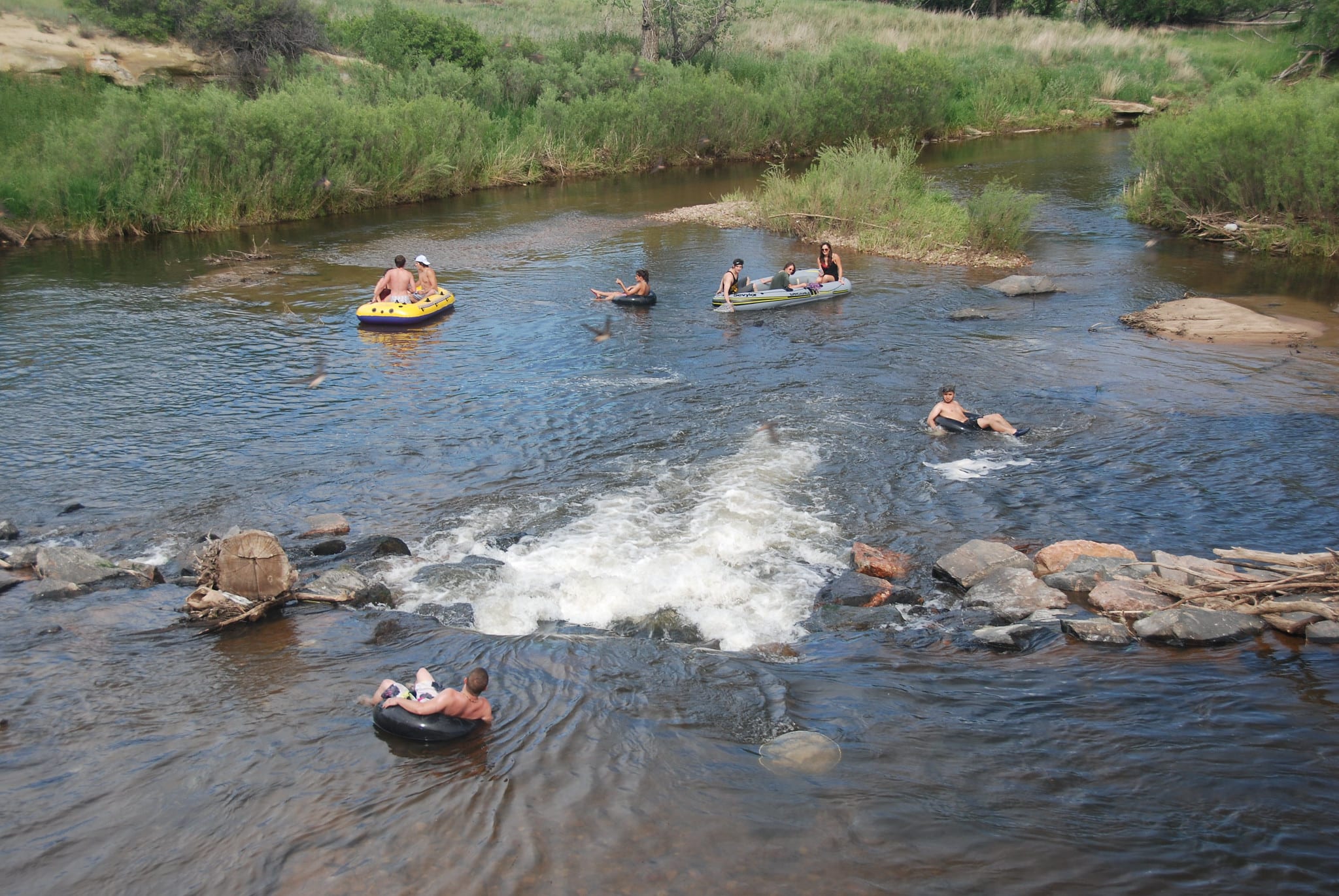 One of the most adventurous experiences you can have while in Boulder is to grab a tube and head to the rapids! A great way to spend a hot summer day, these turbulent rapids offer a refreshing, adrenaline-fueled rush as you tumble down the creek.
The best time for tubing is from May to August when the rapids are raging, and the water is flowing at its fastest. The Whitewater Tube Company located nearby rents out tubes to visitors and provides a shuttle service to get people back to their cars.
Pearl Street – Stroll along Boulder's outdoor promenade of shops and restaurants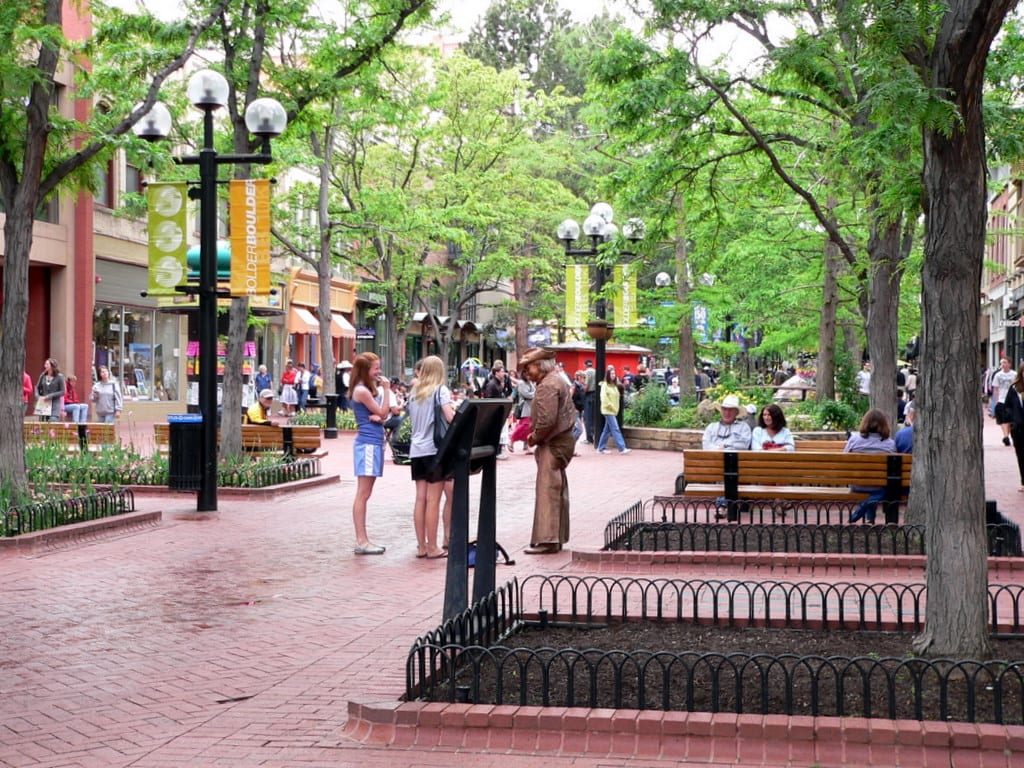 One of the top things to do in Boulder is visiting the Pearl Street Mall. This intimate, brick-paved pedestrian walkthrough is four blocks long and filled with shops, art galleries, and delicious restaurants. Popular with locals and visitors alike, it's a charming spot for people watching and a variety of street performances.
Pearl Street will satiate the shopping needs of even the pickiest of purchasers. With over 200 stores, you can sort through high-end and vintage clothing, toys and trinkets, and almost anything else you could imagine.
There are dozens of art galleries and local artisan shops, as well as sculptures scattered throughout downtown for you to appreciate. There are farmers' markets twice a week, and live bands play throughout the summer.
Boulder Falls Hiking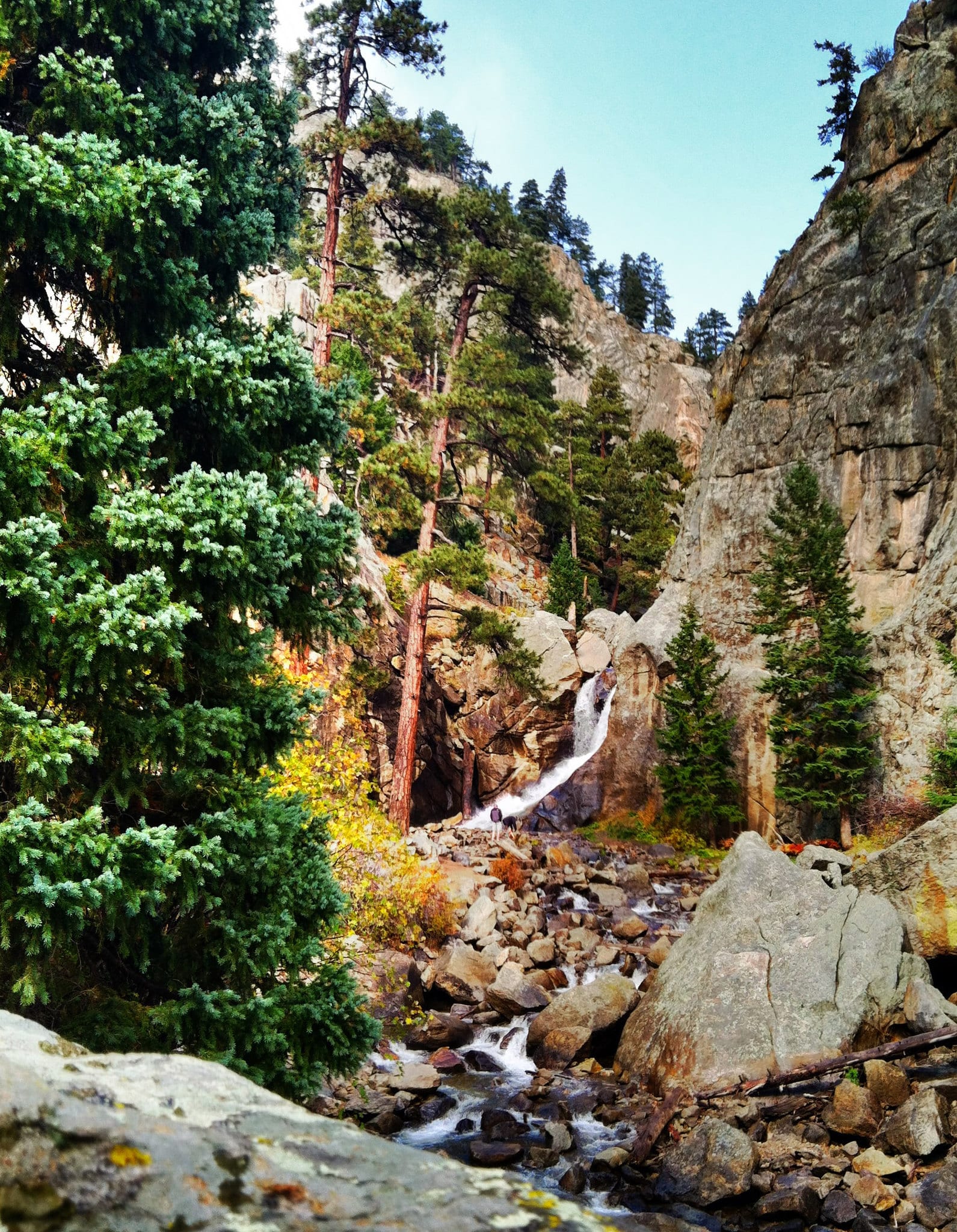 For a quick hike that is easy on the legs, Boulder Falls offers a fantastic view with a charming finish. Found inside Boulder Canyon, hikers will reach a beautiful cascading waterfall at the top making this 15-minute hike a 'must-do.'
The drive to Boulder Falls is gorgeous, and there are many spots to pull over and take pictures. An excellent choice for a solo sightseeing tour or taking the whole family, just don't do any climbing as the rocks are smooth and the drop-off severe!
Winter Activities
Winter is no time to shy away from Boulder. With its proximity to skiing, National Geographic named Boulder "Top Winter Town." You can ski the slopes at nearby mountains in the morning, and once finished, stroll the streets of the charming downtown.
Skiing at Eldora Mountain Ski Resort
Located only 20 miles away, the Eldora Mountain Ski Resort is the perfect place to spend a snowy afternoon. With its six-person chair lift, laid-back vibe, and family-focused attitude, this is an excellent park for both amateurs and the more experienced.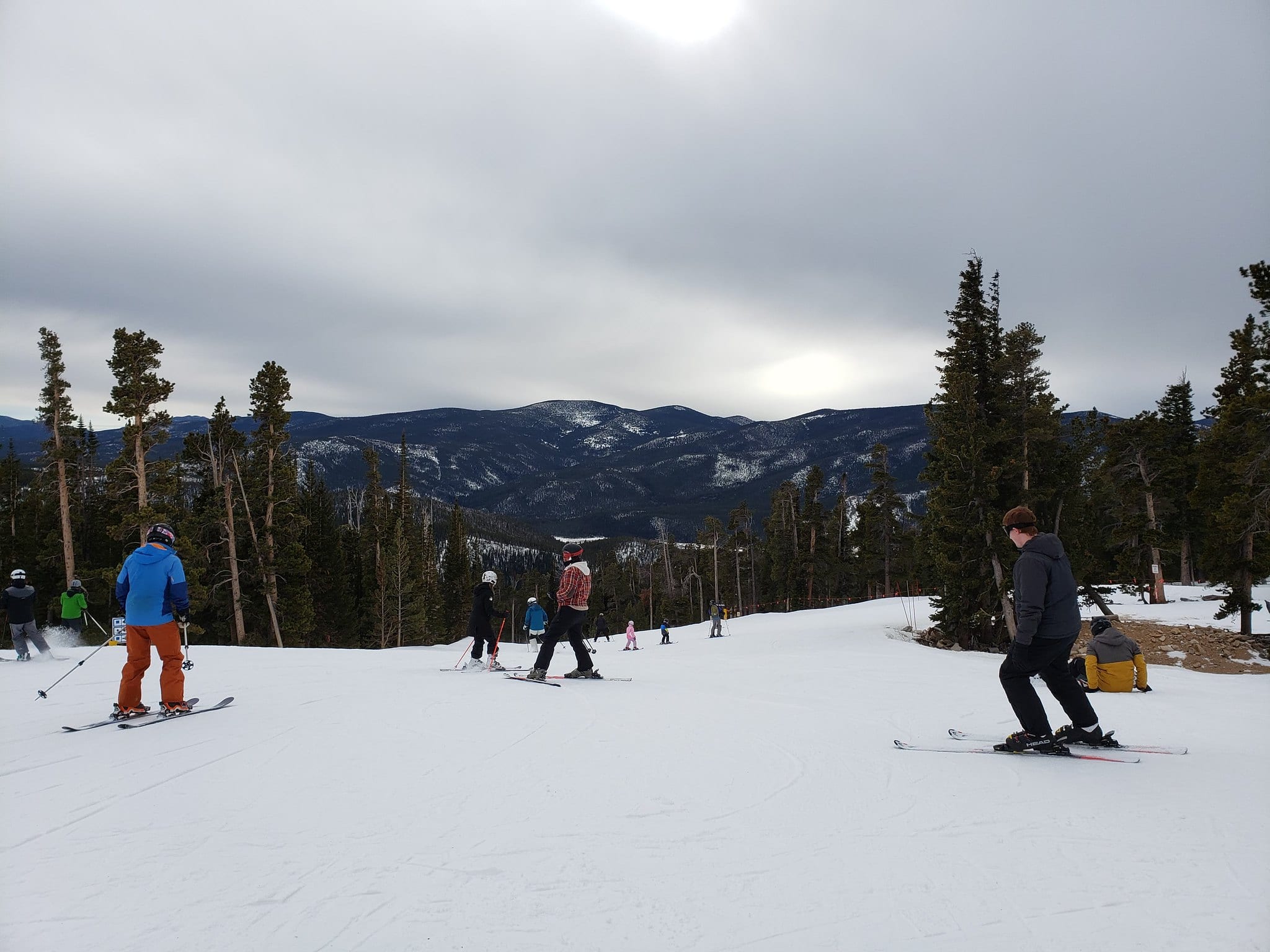 There are all levels of terrain to zigzag through, from long, leisurely cruises to bumps and tree skiing.  In a typical season, this mountain sees over 300 inches of fresh snow.
The Eldora Mountain Ski Resort has plenty of rental equipment, including skis, snowboards, and sleds for you to use and enjoy. There are two dining options, the Lookout Café, located at the top of the Corona lift, and a large cafeteria at the base lodge. The base lodge also has a bar upstairs and a retail shop for purchasing souvenirs and equipment.
The Boulder Dushanbe Teahouse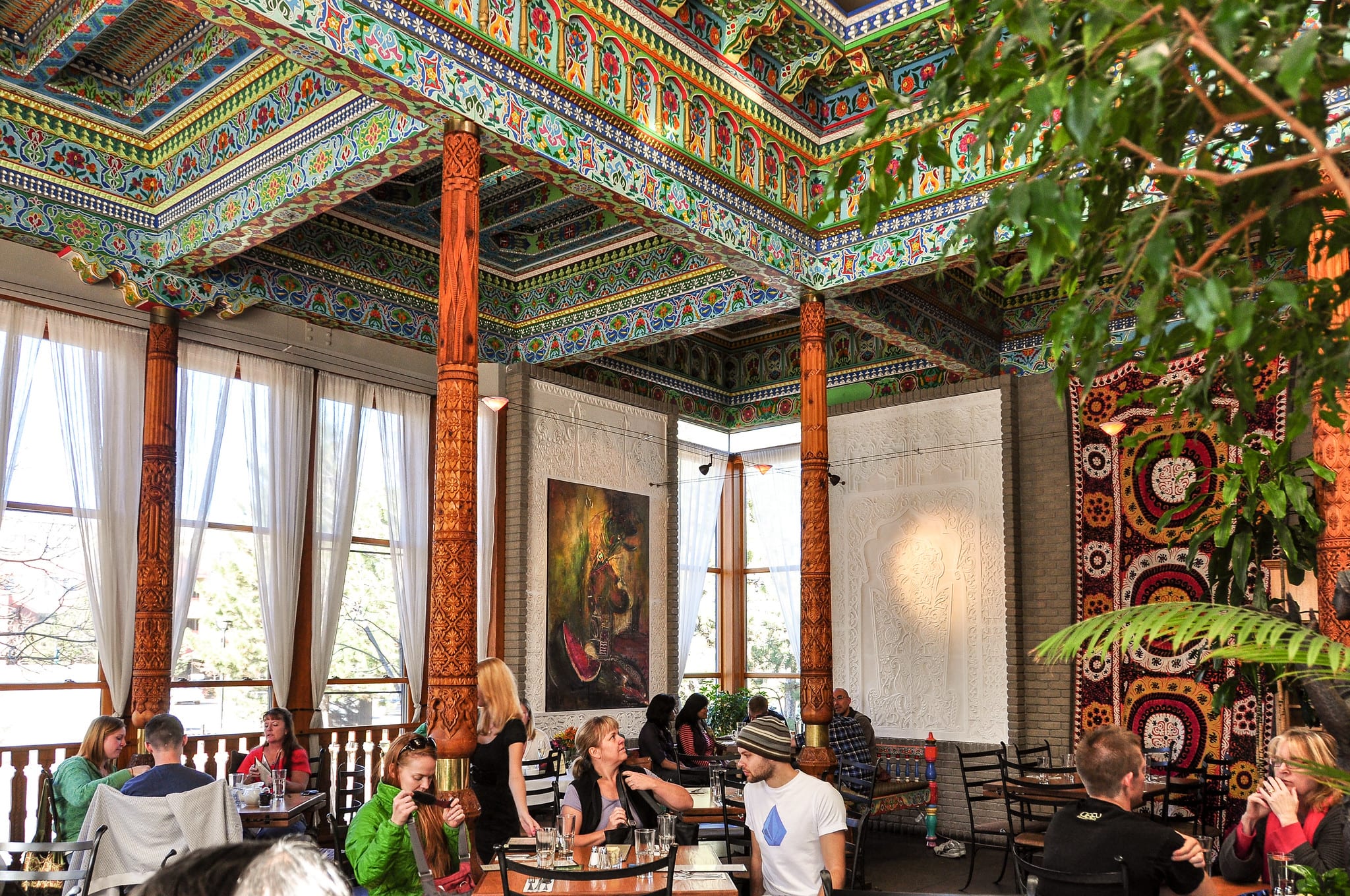 While a visit to The Boulder Dushanbe Teahouse can be enjoyed any time of year, what could be better on cold winter's day than a warm cup of tea? But this isn't your ordinary teahouse.
Originally constructed completely by hand in Dushanbe, Tajikistan, the teahouse was given as a gift to the city of Boulder in celebration of their relationship as sister cities. Sit back, enjoy a cup of tea, and delicious food while admiring its colorful Persian architecture that encapsulates the interior. It's a true treat for both the eyes and taste buds.
Holiday Events
From late November to mid-January, Boulders Civic Area and downtown are covered in sparkling lights and holiday-themed decorations. Known as "Snow Much Fun", this self-guided tour takes you down Pearl Street and through brightly lit neighborhoods.
Children can get their photos taken with an array of holiday characters, and local businesses offer curbside services. There is also a window display competition that local businesses take part in, with many storefronts filled with creative and festive decorations.
Throughout the year Boulder is loaded with fun things to do! Make the most of your time to this unique Colorado destination by the flatirons.