Serving 1.6 billion cups of tea per year, Celestial Seasonings is North America's biggest manufacturer of herbal teas. Their tea factory is located in the Gunbarrel neighborhood of Northeast Boulder. The company, established more than 40 years ago, has only one mission:
to provide delicious, high-quality teas that are good for their customers and good for the world.
Celestial Seasonings is a world-famous tea factory, with free factory tours throughout the year. The Tea Shop has every flavor of tea they make, plus plenty of Celestial swag. On-site dining is available for breakfast and lunch at the Celestial Cafe. Enjoy light, nutritious home-cooked meals.
Natural Tea produced in Boulder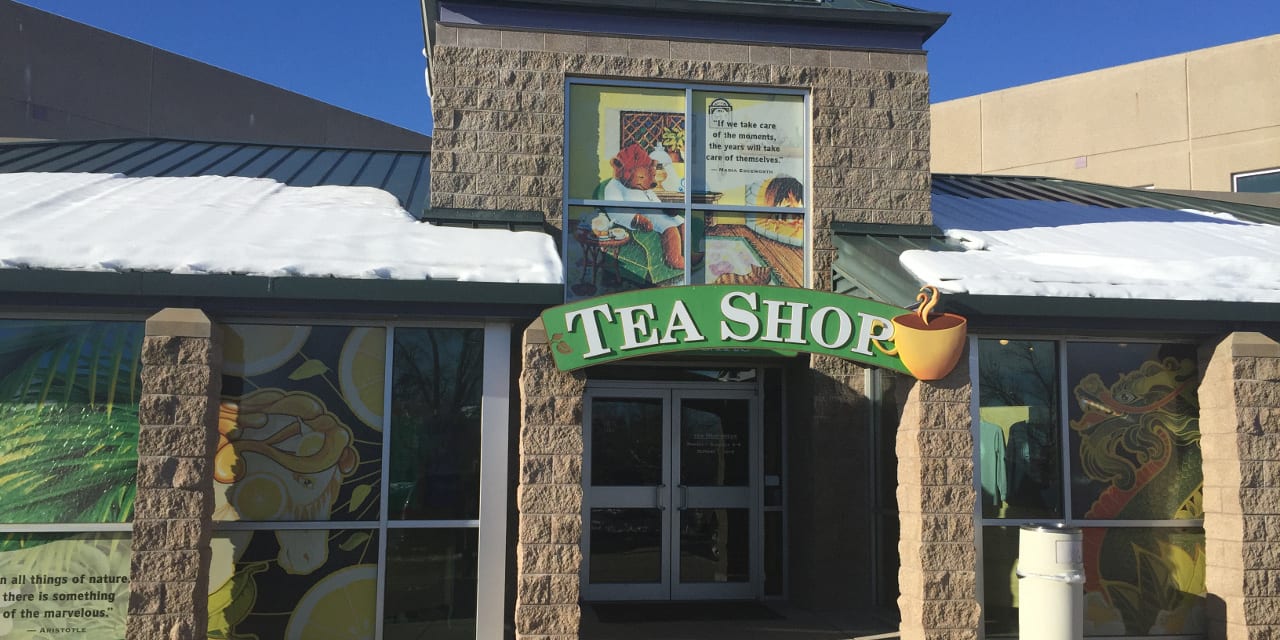 The iconic Sleepytime Tea Bear had very humble beginnings. Back in 1969, a visionary group of herb-knowledgeable entrepreneurs started blending natural herbs in a small Boulder barn. Like-minded people Mo Siegel, John Hay, Peggy Clute, and a few more others, started gathering herbs in the Boulder mountains to make their very first blend of tea.
It was also in the succeeding years that the herbal tea category was defined when they started selling herbal teas in hand-sewn muslin bags. The company's name was inspired by one of its co-founders, named Lucinda Ziesings. All their ingredients were sourced from the area's forests and fields.
This calming blend of hand-harvested chamomile, spearmint, and lemongrass was sold in 1969 through local health food stores. Today it boasts its own Wellness line of eight different Sleepytime varieties.
Helping the Whole World Unwind!
The idealistic founders of Celestial Seasonings were determined to find success, but not at the expense of peaceful and harmonious coexistence with the planet. Forty-five years later, the singular shared vision sustains one of the largest specialty tea manufacturers in North America, serving 1.6 billion-plus cups of tea annually, crafted from more than 100 different ingredients from over 35 countries.
Factory Tours on Sleepytime Drive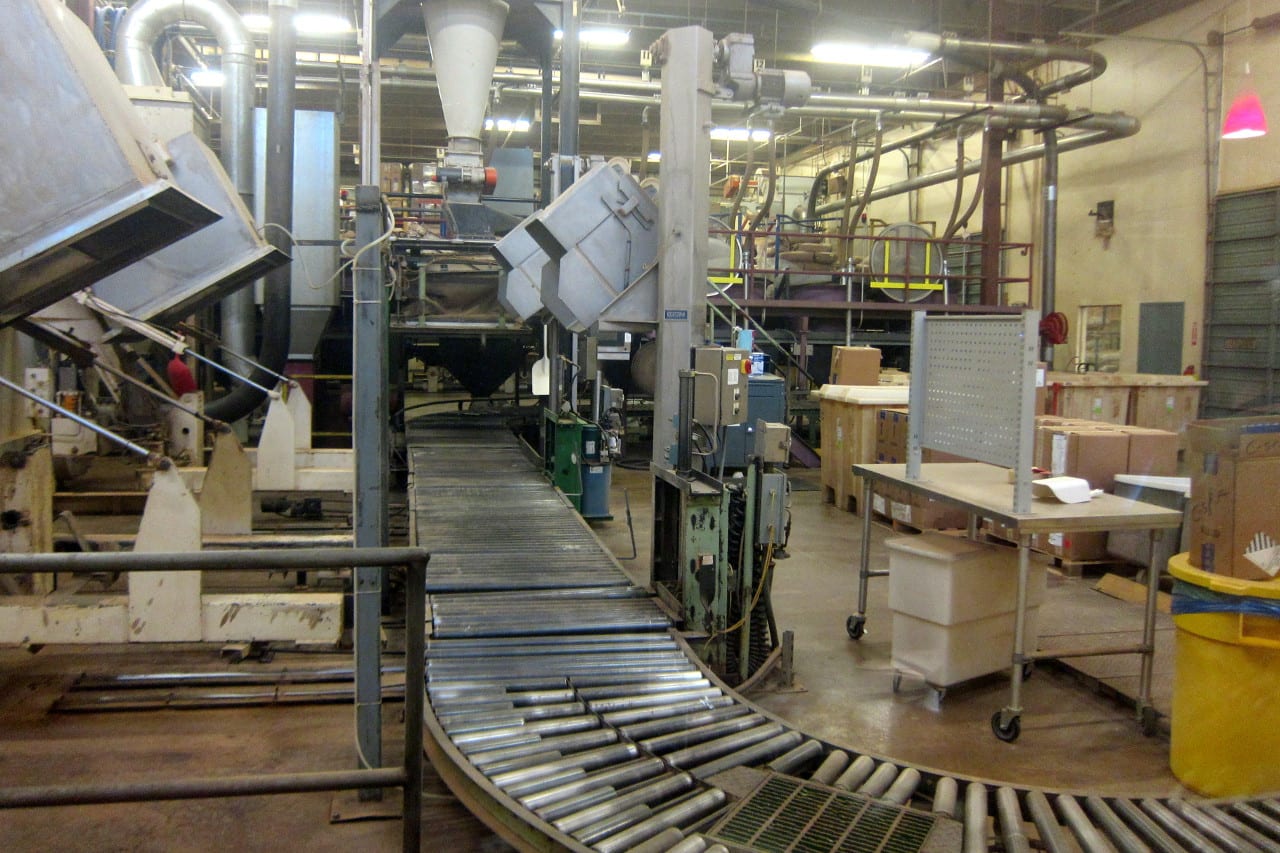 Celestial Seasonings offers free 45-minute factory tours that run every hour and comprise of a short video introduction and a 30-minute long walking tour throughout the factory. Complimentary guided tours take you into the working factory, multiple times every day. Every visitor gets the chance to see the behind-the-scenes, everything from making teas to packaging them.
Go on the weekdays to view the factory while the workers are busiest. If you catch it on a weekday you'll see the factory in operation, blending, packaging, and shipping products. Tours are first-come, first-served for walk-in guests with reservations required for any non-family group of 8 or more.
See how everything comes together, from fresh ingredients to finished tea. Children 5 and up are allowed to tour the factory. All ages are welcome in the Tour Center.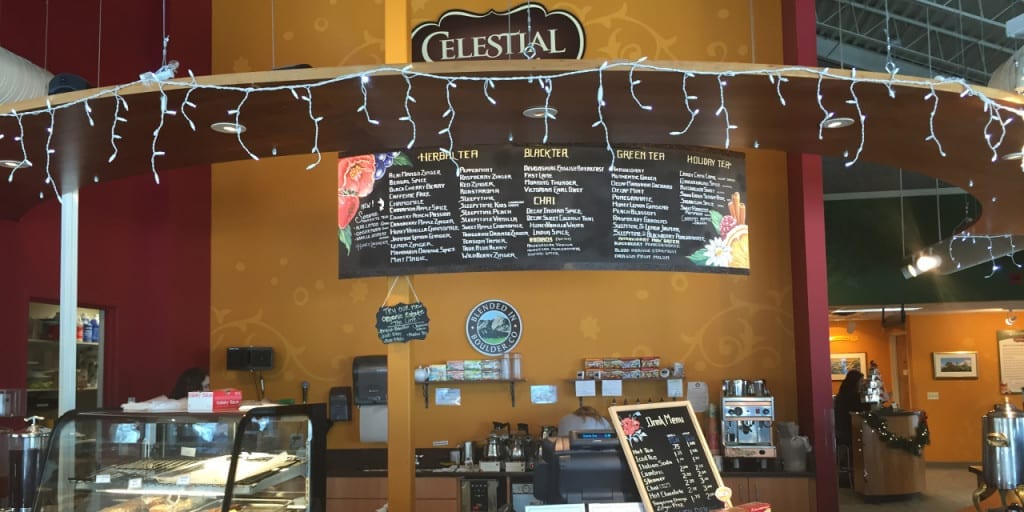 All teas are available for tasting at the sampling bar and visitors are always welcome to stop in and try new blends without touring the facility. While on the property, enjoy a meal and some great art at the Celestial Café, open for breakfast and lunch Monday through Friday.
Other onsite attractions such as their Mint Room, Celestial Herb Garden, and Tea Shop are also open for daily tours. The Celestial Café, located in East Boulder's Gunbarrel neighborhood, offers hearty breakfast and lunch meals and many beautiful works of art.
Specialty Seasonings – Popular Products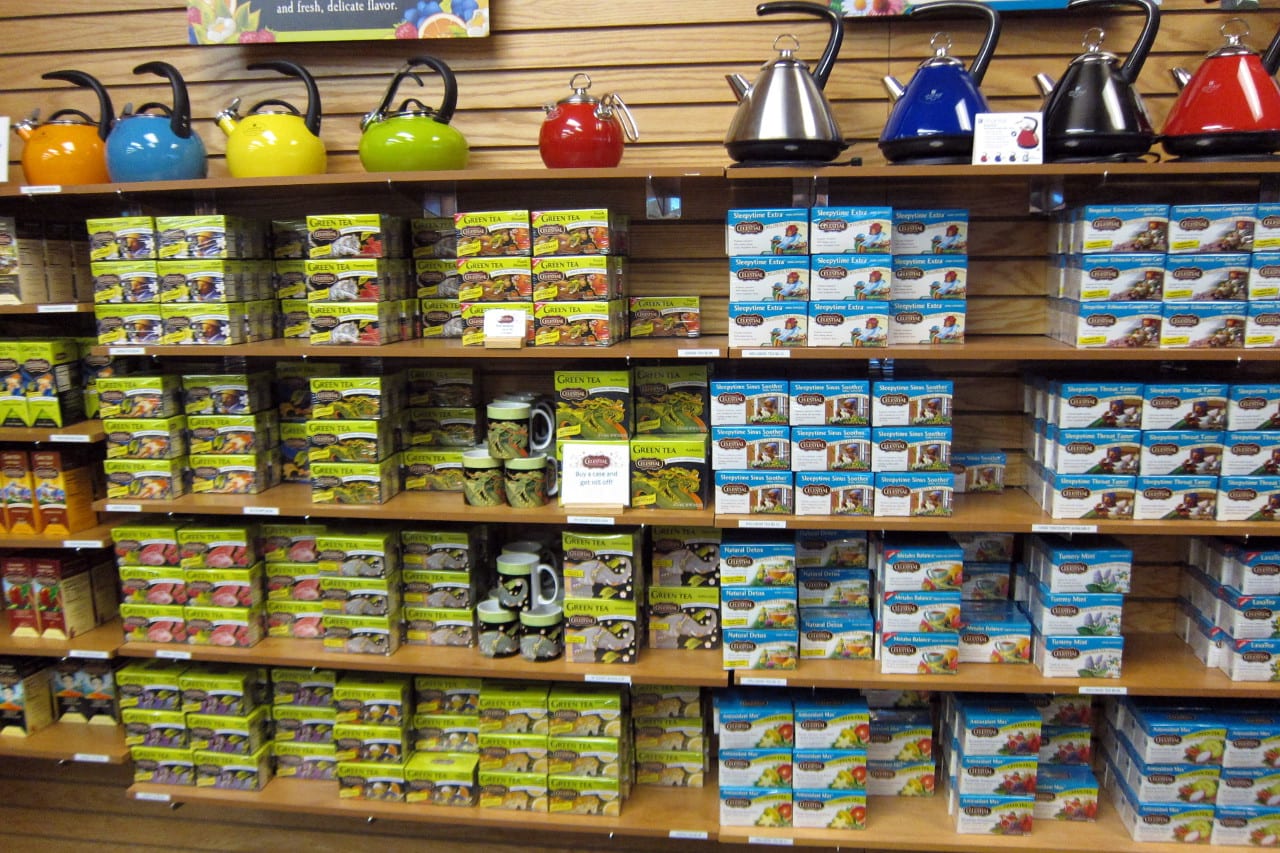 Flagship blends Red Zinger®
and Sleepytime®
were introduced in 1972, and are still among the best sellers up to this day. These pioneering blends served a pivotal role in the company's near-overnight success. Today, Celestial Seasonings manufactures more than 100 varieties of tea, and the ingredients are sourced from 35 countries.
Aside from the USA and Canada, their teas are sold in many countries via their international distributors.
Each tea is unique due to the herbal and flower infusions. Their teas, such as, black, green, herbal, and rooibos, have different types like caffeinated, caffeine-free, decaffeinated, chai, cool brew, holiday
, hot, latte, organic, sleepytime, teahouse
, wellness, and zinger.
Furthermore, the flavors can be floral, fruity, minty, rich & earthy, spicy, or sweet. Their teas are sold in various forms, like bag, bottled, concentrate, and k-cup, while also being marketed to satisfy different moods:
Sleep
Throwback
Feel Better
Rejuvenate
Treat Yourself
Wake Up
Relax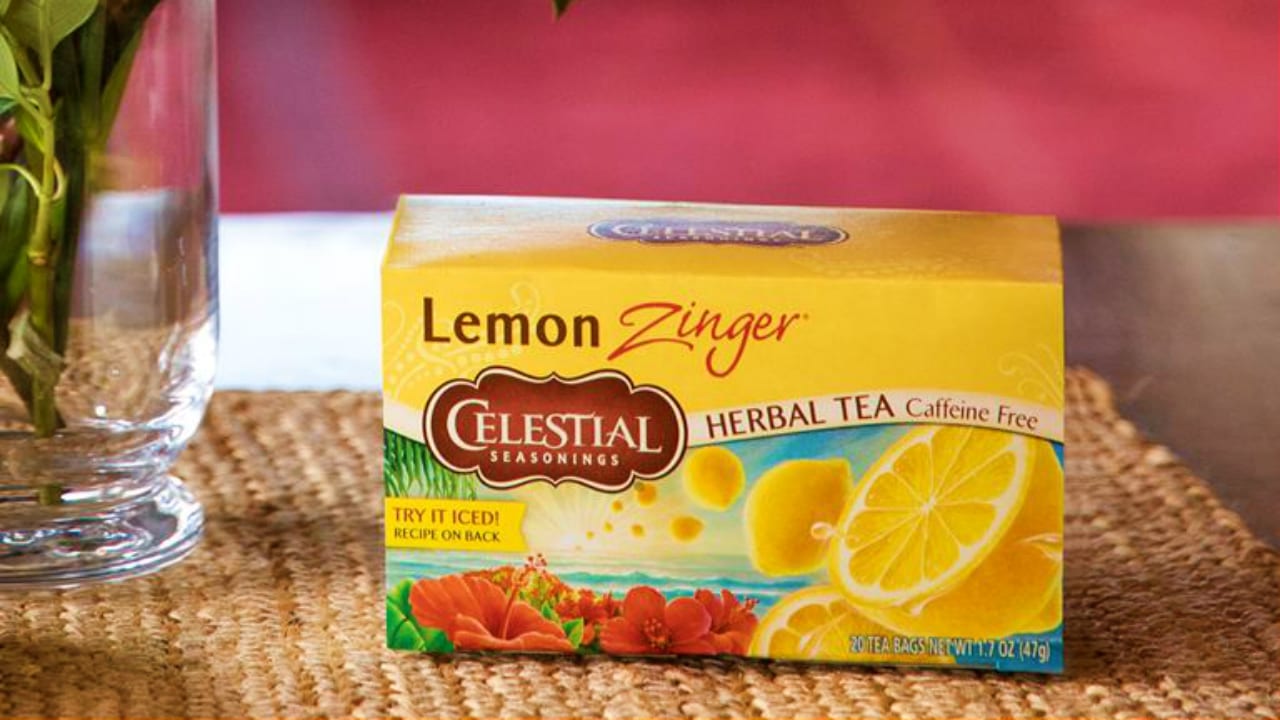 In such a vast product universe it's hard to single out "shining stars," but a few of the more interesting include the large selection of handcrafted Wellness Teas
. The well-recognized Seasonal Discomforts, Everyday Wellness, and Natural Detox teas soothe sore throats
, decongest heads, clear sinuses
, soothe tummies, facilitate digestion, detox tissues, encourage bowels, and support sleep
.
It's always fun to see the festive line of Holiday Teas
appear on retail shelves in November. Caramel Apple Dream, Sweet Harvest Pumpkin, Gingerbread Spice, and Sugar Cookie Sleigh Ride cover all the holiday bases.
A new line of "shots" provides energizing combinations
of green tea, live, raw Kombucha, B-vitamins, ginseng, and guarana.
2014 brought the launch of Organic, Fair Trade Certified™ Estate Teas sold exclusively at Whole Foods Market®. Hand-selected tea leaves are sourced from some of the world's finest tea gardens in Rwanda, China, and India.
Celestial Sustainability
Blending for a purpose, the Celestial Seasonings also gives back to the community by helping different charities and organizations based in Colorado, as well as around the world. Corporate social responsibility remains the foundational core of the Celestial Seasonings mission:
Doing business the right way by combining high-quality, sustainably produced products with responsible global citizenship.
These ideals are evidenced in the natural fiber, biodegradable, compostable, chlorine-free tea bags that deliberately lack strings, tags, staples, and individual wrappers. Tea boxes use 100% recycled paperboard, including 35% post-consumer waste.
The company's botanicals purchasers deal directly with the farmers and communities that grow the products, allowing for the highest-quality ingredients while simultaneously providing economic benefits that remain within the communities. Many of the farming partners have supplied Celestial Seasonings for decades, operating in accordance with sustainable agricultural practices.
The Artist Behind the Box Art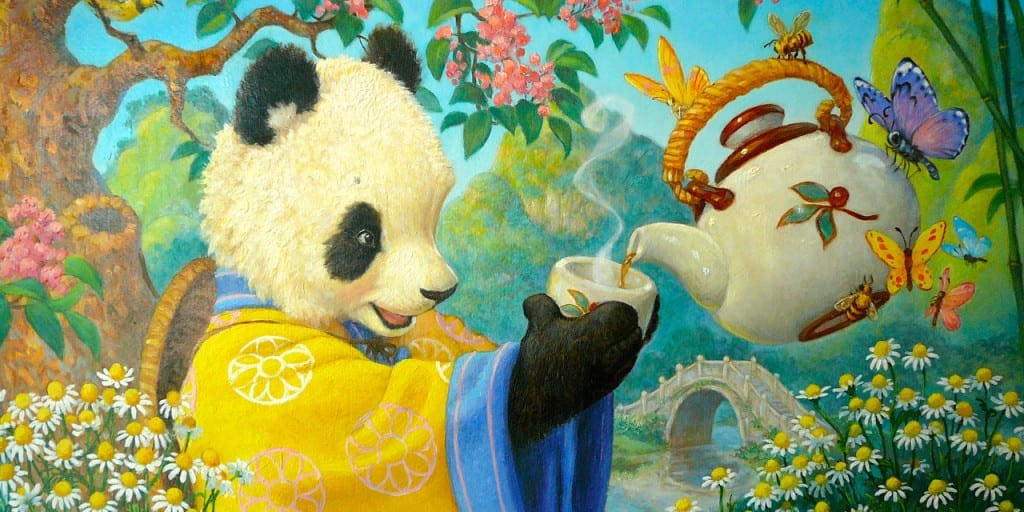 We think our boxes are just as important as the goodness they hold, so we've always created beautiful packaging adorned with commissioned works of art and thoughtful, inspiring words.
If you have always wondered whom to thank for the beautiful eye candy featured on the vibrant tea boxes all these years, much of the gratitude goes to artist Jerry LoFaro. From his enduring relationship with Celestial Seasonings Tea, LoFaro created images for over 50 tea boxes, products, and tins.
Now that the holidays are nearly over for another year, put on the new slippers, snuggle in, and soothe your overworked nerves with Boulder's most beloved sleepy bear.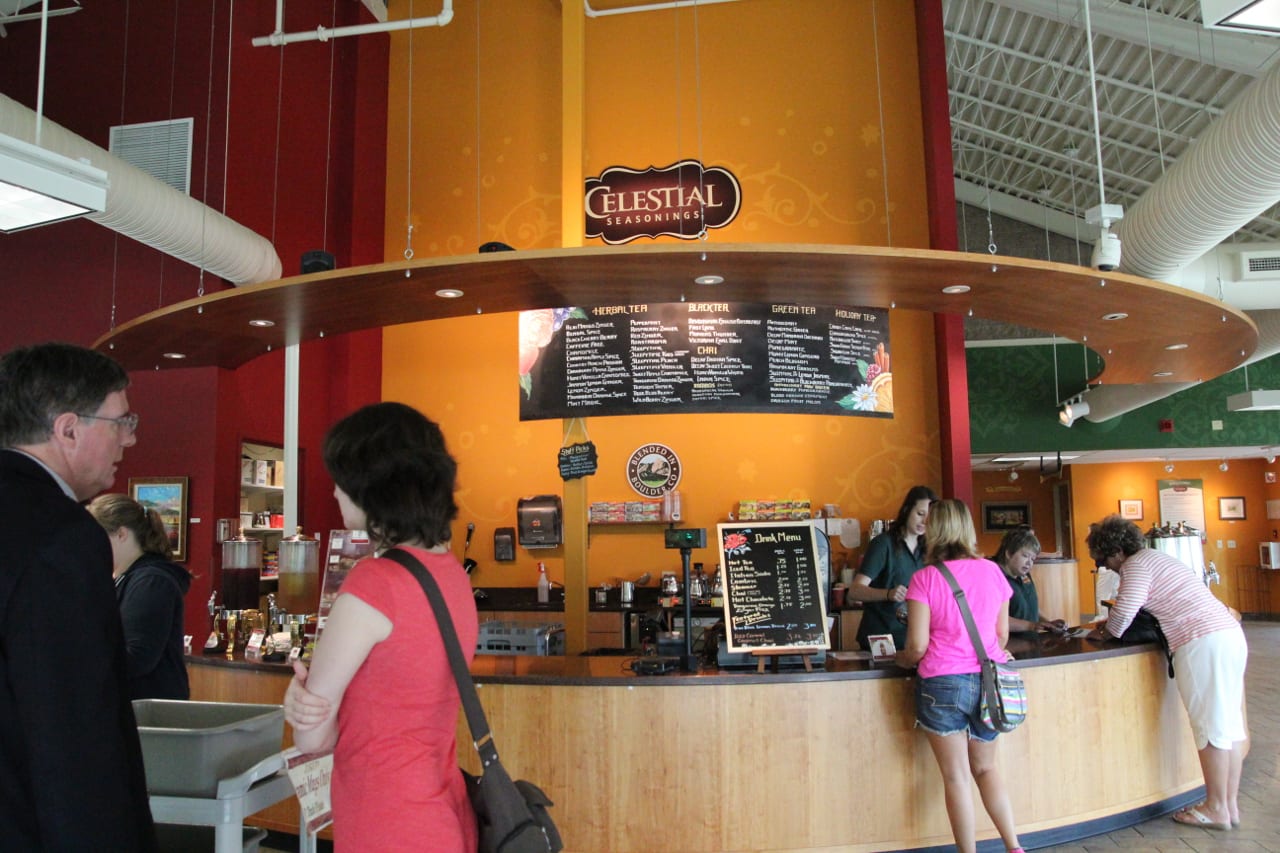 Details
Address: 4600 Sleepytime Dr, Boulder, CO 80301
Phone: 303-581-1202
Season: Year-round
Website: celestialseasonings.com