When people think about reconnecting with the outdoors, they think Colorado. One city, in particular, creates a certain intimacy with nature – Boulder, CO. A few minutes in Boulder and it's easy to see why this is one of the state's most coveted cities to live in – with the price tag to prove it. A delightful location along the Front Range where accessible hiking is as prevalent as breweries are in Colorado.
While outdoor activity in Boulder might be one of the city's main attractions, the flatirons town has a laid back, spiritual, and artful side to it- all of which can easily be experienced together in one day.
Outdoors in Boulder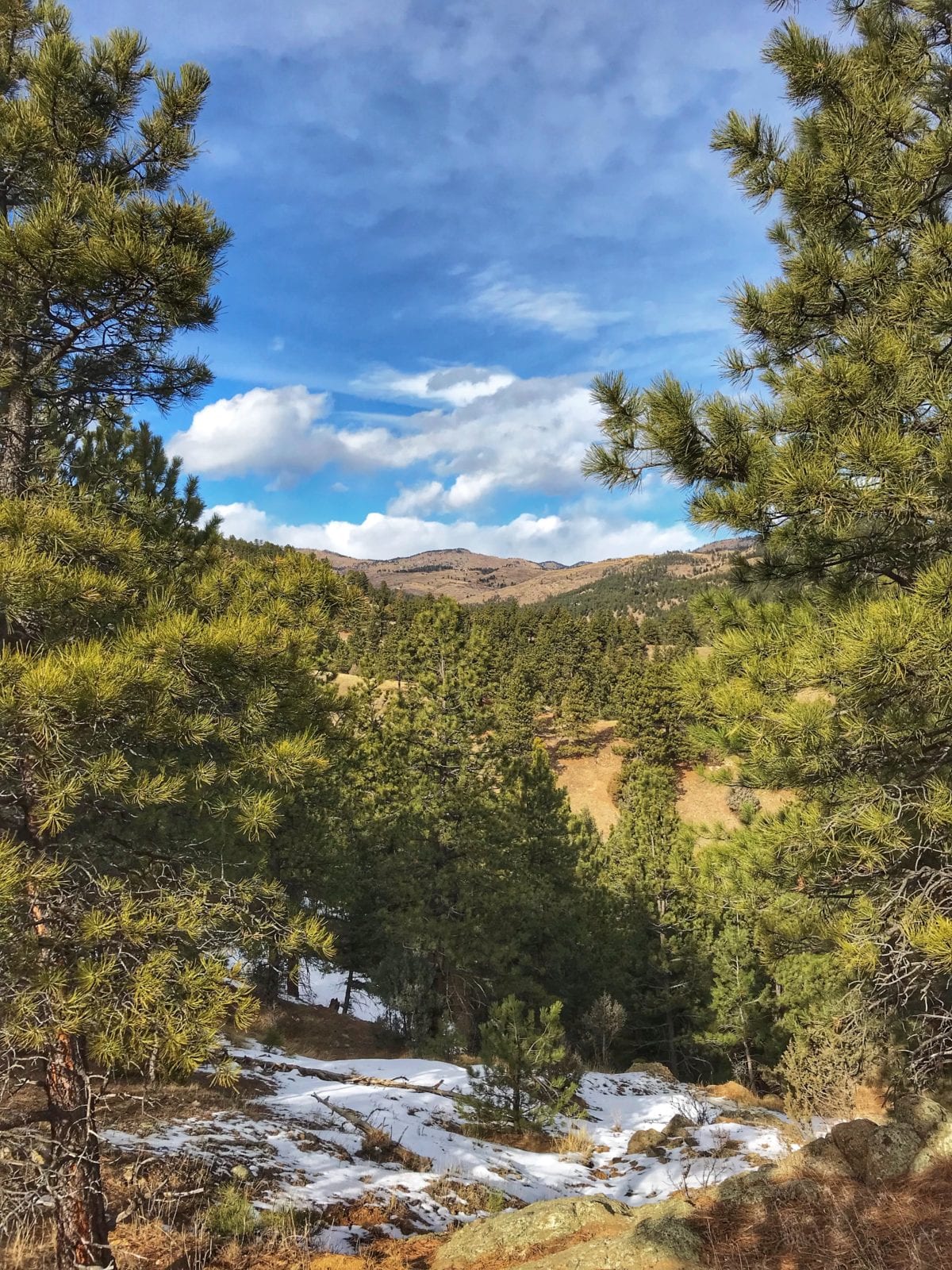 Start your day off by exploring the 45,000 acres of public land that surrounds Boulder including Chautauqua Park, Betasso Preserve, Boulder Canyon, and the popular Mount Sanitas Trail – just to name a few. No matter where you choose to enjoy the outdoor beauty of Colorado you won't be far from town to top off a day of hiking with some delicious food and a beverage of choice.
Boulder Dushanbe Teahouse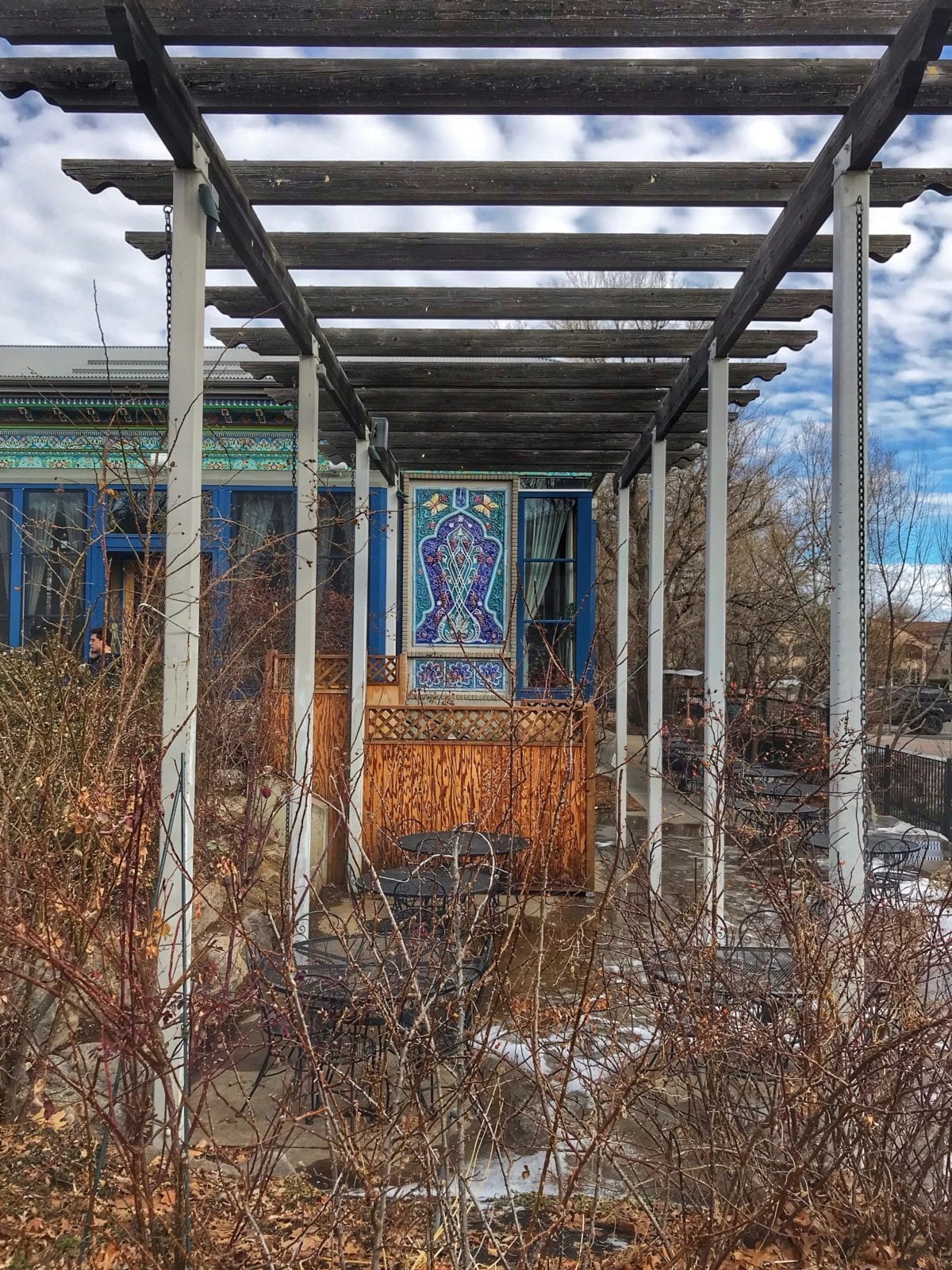 While Boulder is known for its craft beer scene, is also the headquarters for Celestial Seasonings Tea Company. So, what better place than Boulder to grab a cup of tea? While most seek out a local brewery to throw back a cold one after hitting the trails, Boulder is the perfect place to continue your Zen vibes with a visit to the Boulder Dushanbe Teahouse.
The teahouse was originally constructed completely by hand in Dushanbe, Tajikistan and presented as a gift to the city of Boulder in celebration of the established relationship as sister cities. After several years of construction by local artists, the teahouse was shipped in separate pieces to the United States and re-assembled in Boulder. This symbol of friendship and cultural expedition has become a favorite dining venue for locals and tourists alike.
Approaching the building, the dazzling Persian architecture is hard to miss with its colorful designs and detailed carvings that decorate the exterior walls. Reminiscent of a colored jewel box, its distinctive exterior can't help but catch your eye and draw you in. Upon entering, a calming aroma welcomes you that not only awakens your taste buds but your spiritual senses as well.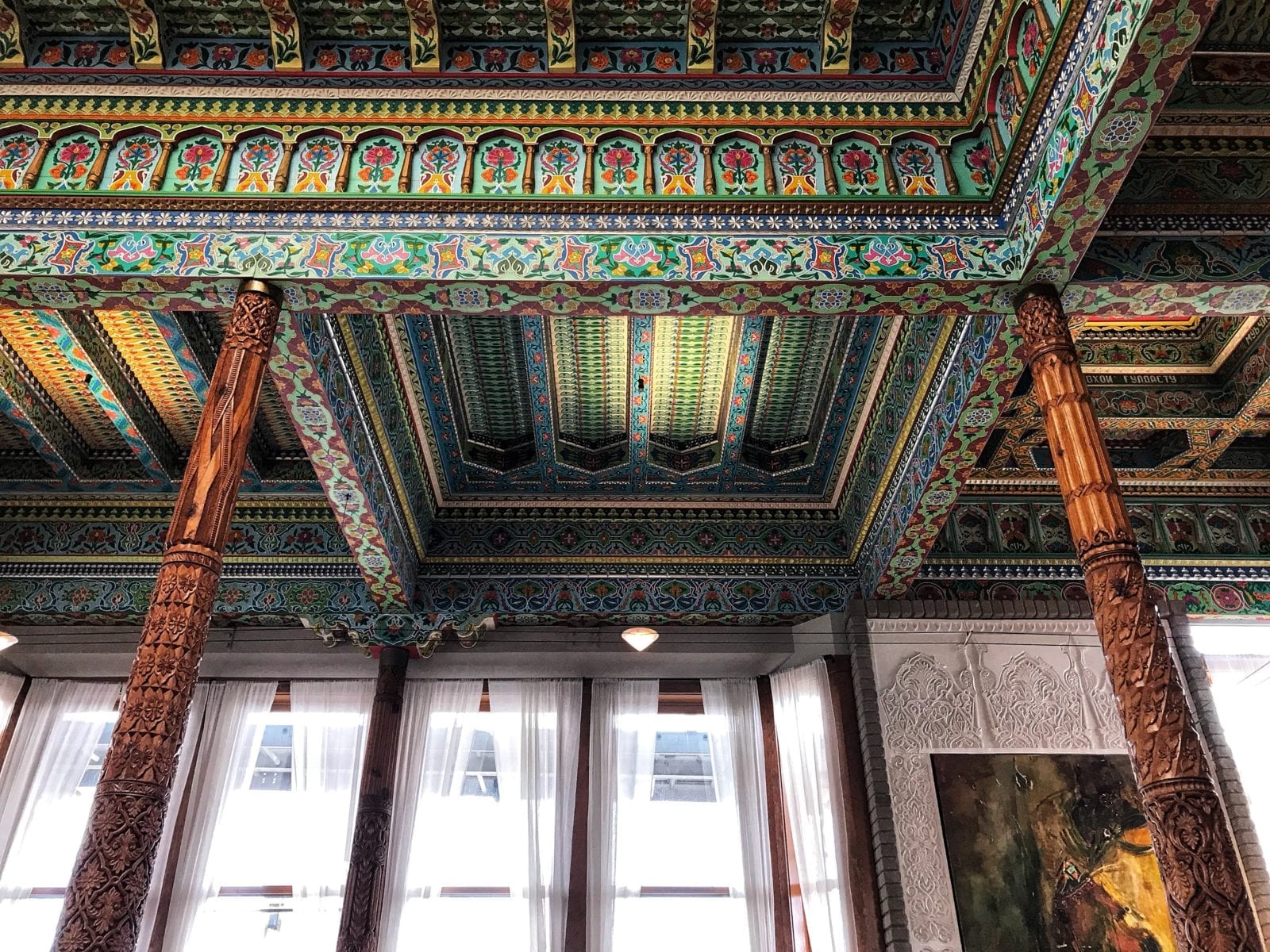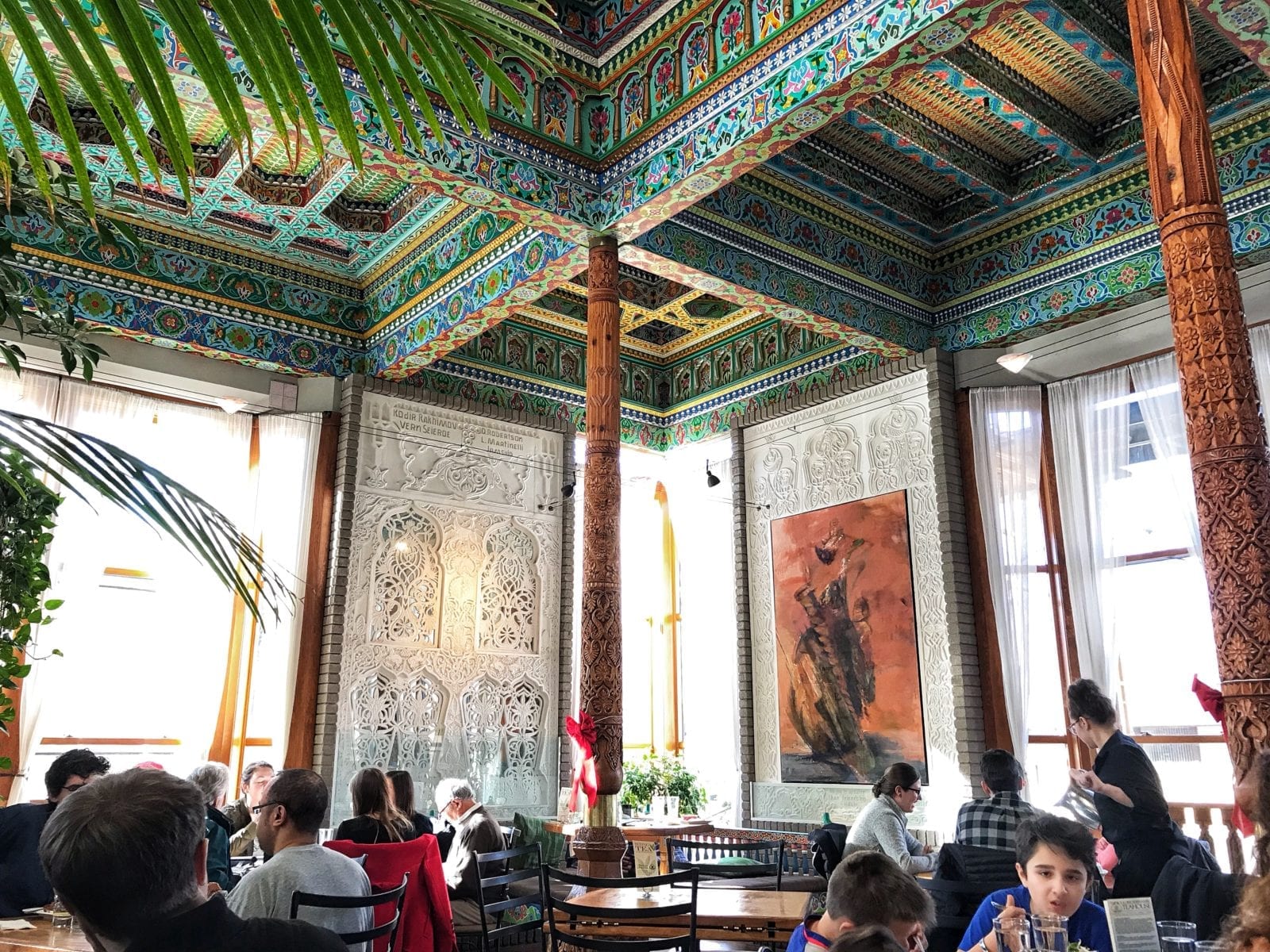 Decorated with intricate artwork and colorful carvings that cover the ceiling and walls, plus soothing sounds from the water fountain centerpiece – you will feel instantly calmed and at peace. Bustling with friendly chatter and an infinite amount of light shining through the building's large windows – the Boulder Dushanbe Teahouse offers a peaceful and welcoming atmosphere, perfect for relaxing after a hike.
Patrons can enjoy breakfast, lunch, and dinner with over 80 choices of teas. Afternoon tea is served from 3:00 to 5:00 PM daily – advanced reservations required. Even if tea isn't your thing, the food alone is reason enough to keep you coming back. And for those who enjoy a cocktail with their brunch, they serve alcoholic drinks from their full bar.
Art in Boulder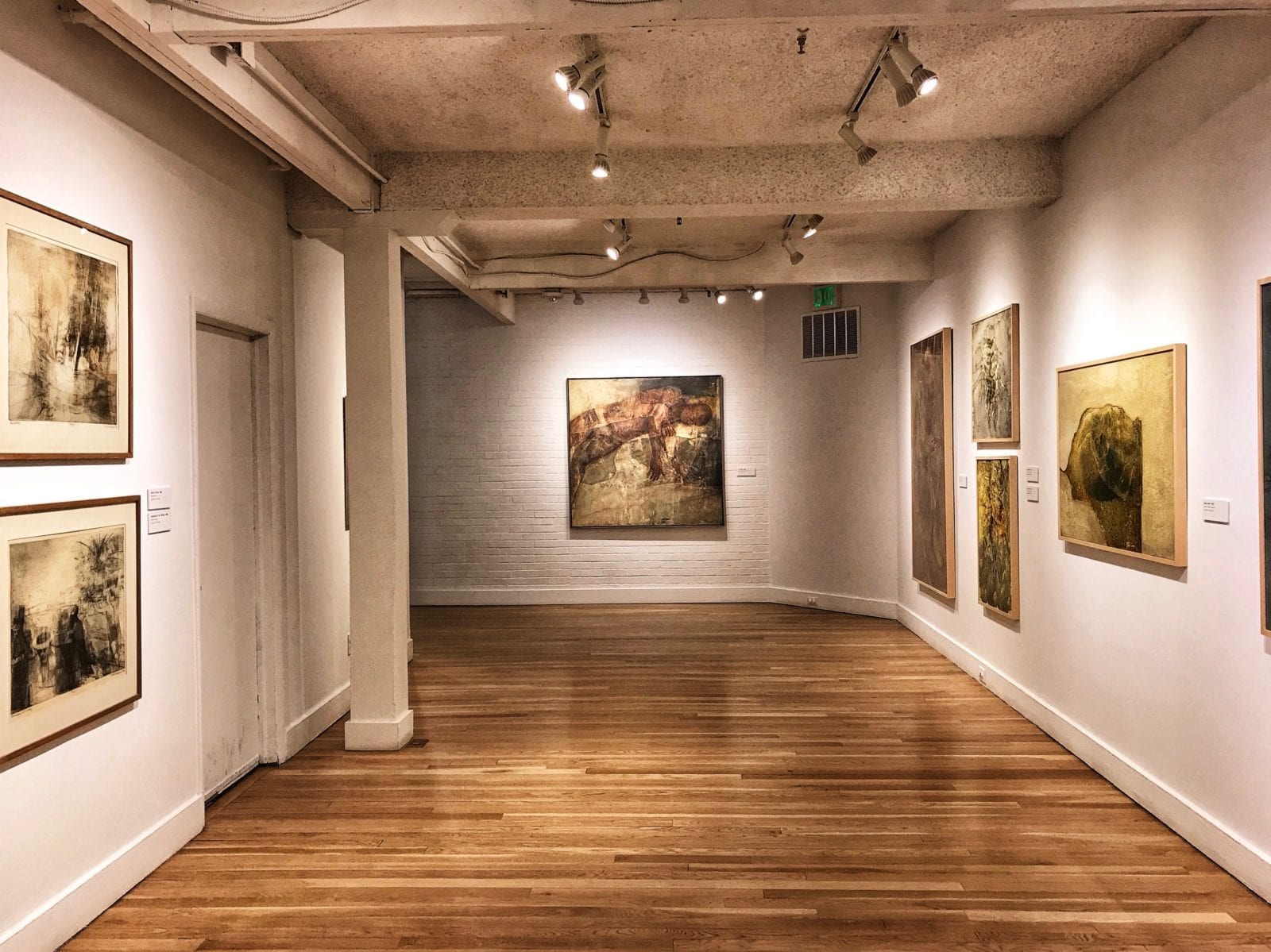 To cap off your day head next door to the Boulder Museum of Contemporary Art (BMoCA). For only $1 you can explore various forms of contemporary art from regional and international artists. Originally founded by a group of local artists in 1972, this is one of Colorado's foremost museums for contemporary art. The two-story building with its smaller exhibition rooms makes this an easy afternoon commitment and a great way to round out your day.
Head to Boulder for the outdoors, art and inner peace. And enjoy a tea at the Boulder Dushanbe Teahouse.