Located just southwest of Boulder, Eldorado Canyon is known for its towering sandstone cliffs and world-class rock climbing. Boulder Creek carves through the canyon creating a variety of day-use recreation and crafting the perfect spot for the park's award-winning junior ranger program.
Just as the name implies, the state park sits in a high and narrow canyon. Eldorado offers 17.8 miles of exceptional hiking opportunities, as well as bait, fly, and lure fishing on the banks of the rushing creek. It is conveniently located between Denver and Boulder, perfect for an after-work adventure.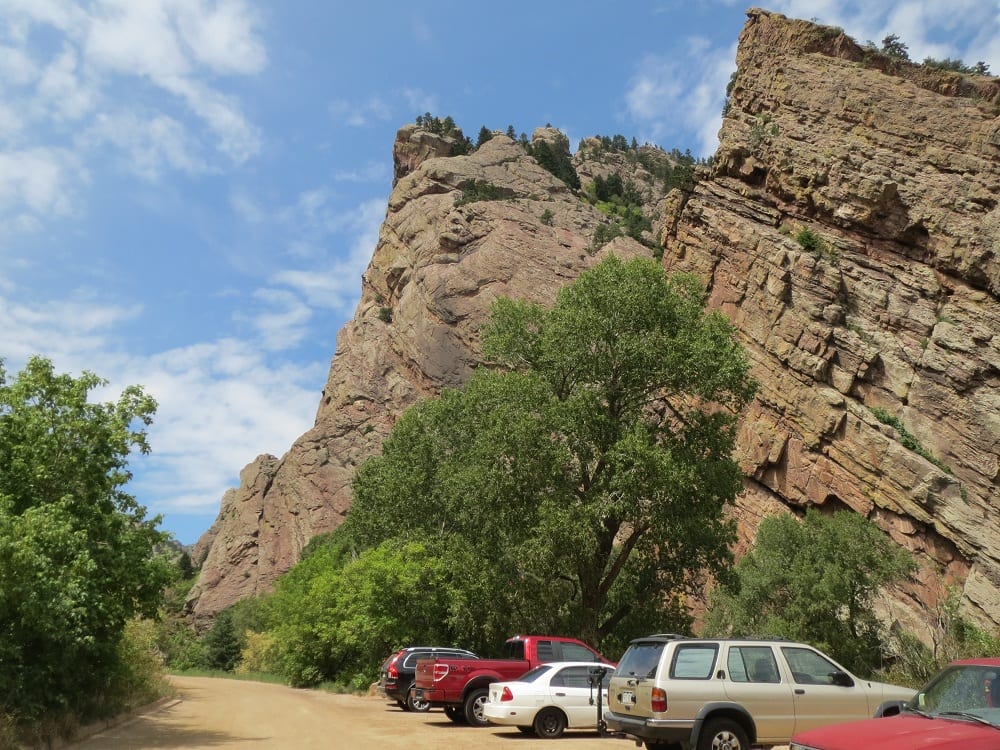 In its heyday during the early 1900s, the Crags Hotel was located along today's Rattlesnake Gulch trail and was quite a popular place to party. For $1 you could hop aboard the Moffat Railroad in downtown Denver and enjoy a round trip to and from the hotel high above the Eldorado Canyon.
In addition to the railroad, you could opt to take the tramway up the side of the mountain. People drank, danced, ate, played cards, and enjoyed shows at the hotel, which complimented the already existing Eldorado Springs.
Today, the area is known more for its outdoor recreational activities. Fishing in South Boulder Creek provides visitors with a scenic area to catch trout and smaller fish, however, the main attraction at the park is rock climbing. Eldorado Canyon is renowned in the U.S. for its more than 500 climbing routes, mostly traditional climbing but there are a small number of sport and top-rope routes to explore.
Activities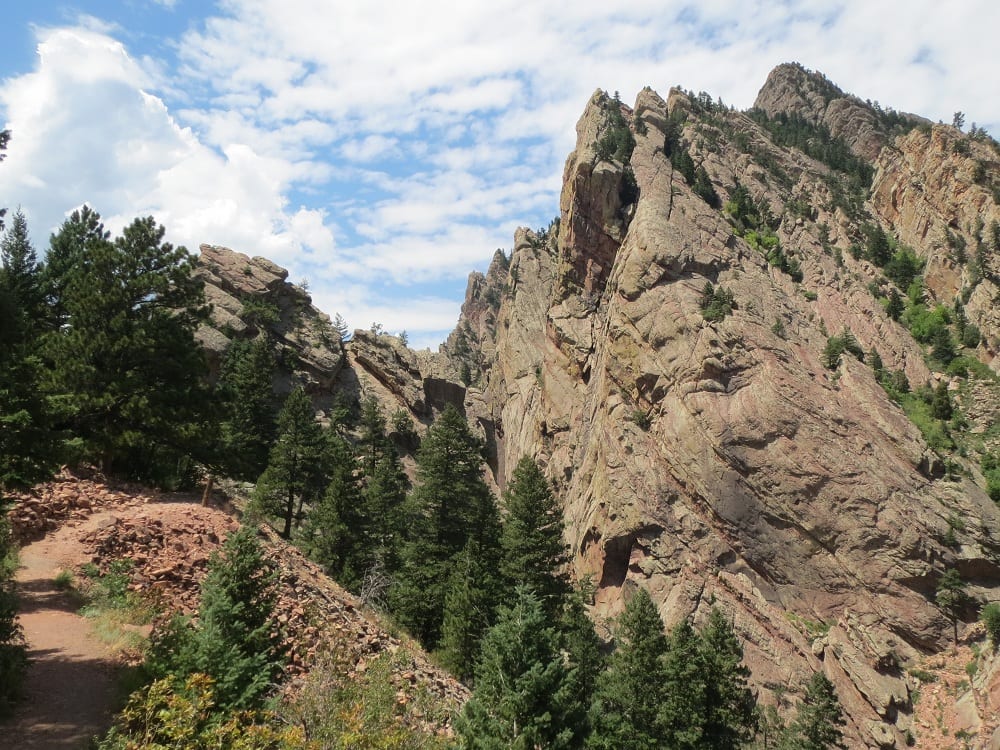 Biking: Permitted on the Rattlesnake Gulch Trail and the Walker Ranch Loop at Crescent Meadows. The former is a mostly uphill ride with tight switchbacks and 800 feet of elevation gain.
Camping: Eldorado Canyon is day-use only, meaning all visitors must leave by nightfall. If you're interested in camping in the area, check out Golden Gate Canyon or Saint Vrain State Parks, both about a 45 minute drive from the park.
Fishing: South Boulder Creek runs through the canyon and is renowned for its fly fishing. There are no bait restrictions or size limits. The park prefers visitors to catch and release, but the limit is 4 to take home.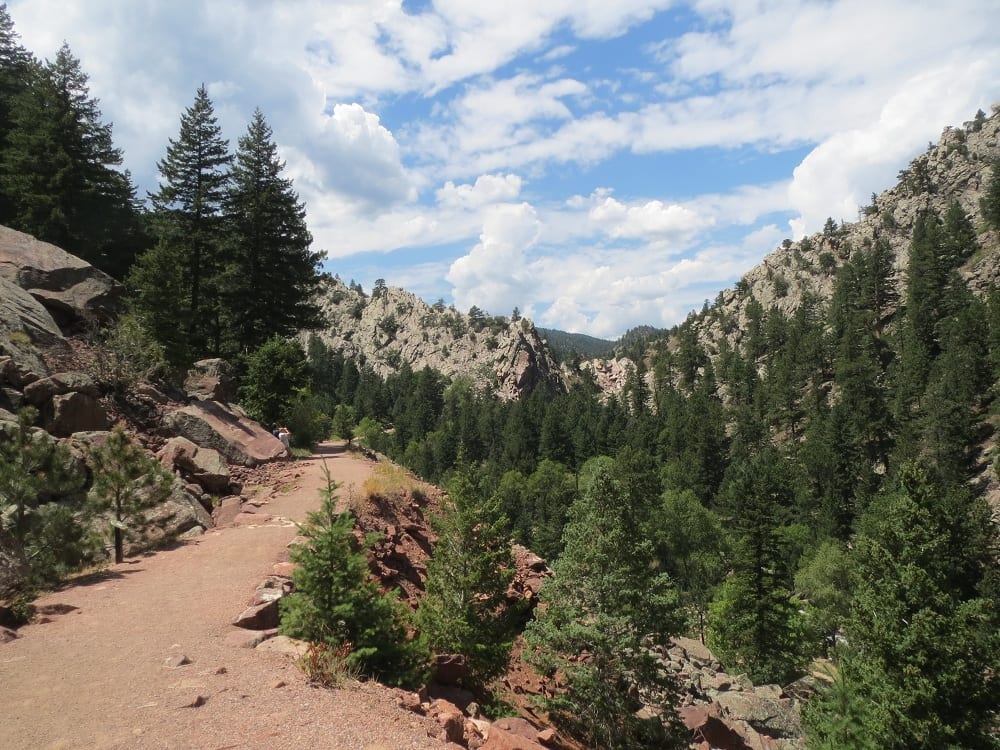 Hiking: There are three main trails to explore throughout the park. There's also a 4th trail in the Crescent Meadows portion of the park. Make sure to pick up a trail guide no matter which path you decide to take.
Fowler Trail is 0.7 miles, one-way, along the side of the canyon. It's a fairly quick hike at about a half-hour. The trail leads just out of the main canyon and then connects with a Boulder Open Space Park trail. Turn back here or continue for however long you want. Some people park cars at both parking lots and hike the whole trail.
Rattlesnake Gulch Trail gains 800 feet in elevation and totals about 2.8 miles. Starting from the same parking lot as the Fowler Trail, take the Fowler Trail east out of the canyon. After only a little bit the trail takes a right for Rattlesnake Gulch. This trail rewards you with amazing views of the Continental Divide and an old ruin site for the Crags Hotel. Once at the ruins, there is an optional forest loop of about a mile that takes you to a beautiful overlook of the divide.
Eldorado Canyon Trail gains 1,000 feet in elevation over 3.5 miles one-way before intersecting with The Walker Ranch Loop Trail to total 7.2 miles. It is open to both hikers and horseback.
Walker Ranch Loop is an easy 5-mile trail, round trip trek.​ This trail is not accessible from the more popular entrance of the park. You must drive west to the Crescent Meadows section of the park to find the trailhead.
Hunting: Allowed on the Tuesday after Labor Day through March 31st in the Crescent Meadows section of the park. Visitors may only use archery or black powder weapons and must have a valid Colorado hunting license.
Junior Ranger Program: This award-winning program is free once you enter the park and is available for kids aged 6 to 12 on select Saturdays from 9:30-10:45 am, June through August. Each session covers a different educational activity ranging from rock climbing and fishing to archery and photography.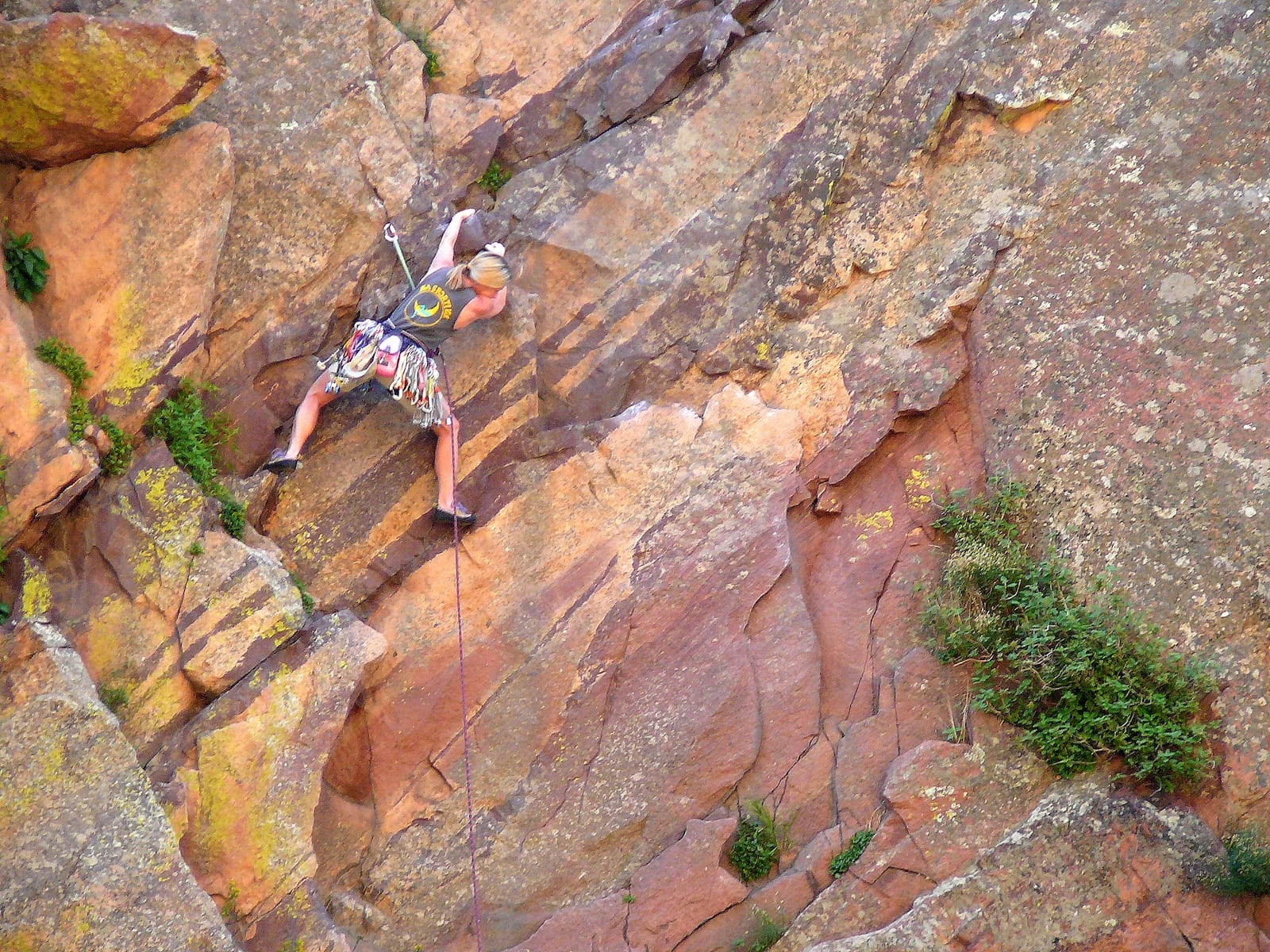 Kayaking: This is the only form of watercraft allowed on this section of Boulder Creek, and only when water levels are suitable. You must obtain a boating registration at the visitor's center before setting out on your adventure.
Picnicking: 30 picnic tables spread across 10 picnic areas line the shore of South Boulder Creek. Available on a first-come, first-served basis and each area can fit groups ranging from 8 to 32 people.
Rock Climbing: Permitted on several rock faces along the canyon with over 500 technical routes. It's one of the premier climbing destinations in the country. Climbing is only allowed from sunrise to sunset, no night adventures are permitted within the park.
Winter Recreation: Cross-country skiing and snowshoeing are allowed on trails when there is adequate snowfall. The best routes are Fowler Trail and Rattlesnake Gulch Trail. Call the park beforehand to check trail conditions.​
Getting There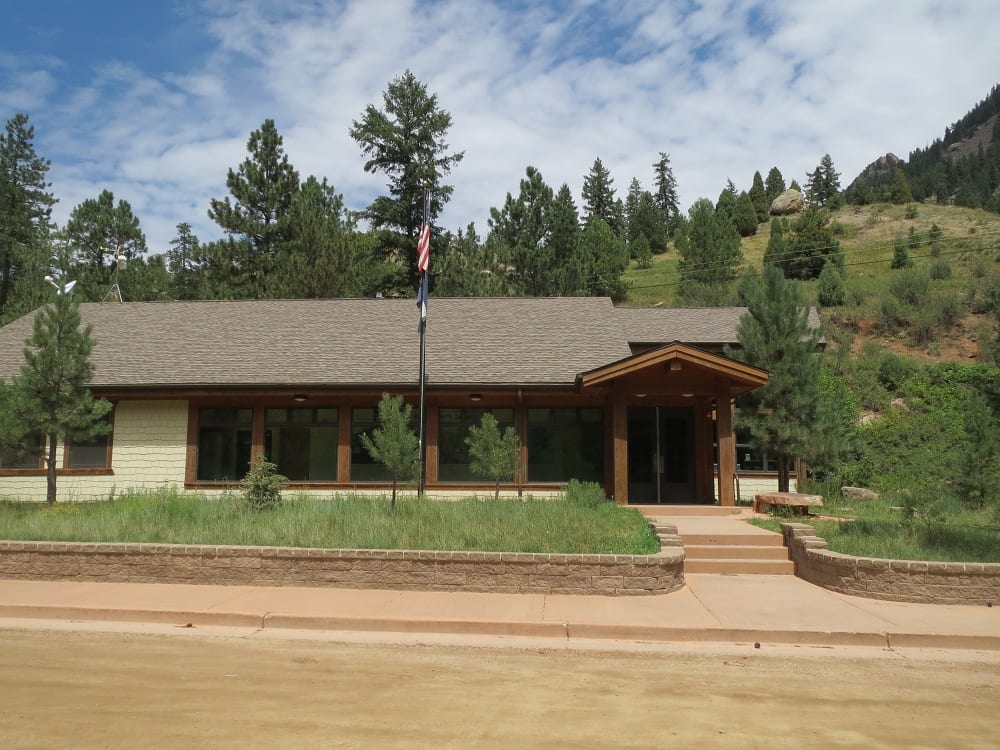 Take I-25 to exit 217A towards US-36 West. After about 20 miles you'll take a right-hand exit to McCaslin Boulevard and veer left to Marshall Road. After 4 miles, take a left onto Eldorado Springs Drive. This road will bring you straight into the park, with several small parking lots for nearby trails along the way.
In order to combat overuse and harmful effects on the natural landscapes, a timed vehicle reservation is required from May 15 – Sept 15 on Saturdays, Sundays, and summer holidays. A valid Colorado State Park pass is also required, but holding one does not guarantee entry if the park is at capacity.
Details
Address: 9 Kneale Rd, Eldorado Springs, CO 80025 (near Boulder)
Phone: 303-494-3943
Season: Year-round | Sunset to sunrise
Pets: Yes, on a leash
Fees: Daily vehicle and walk-in entry fee
Maps:
Website: cpw.state.co.us/…
Latest in Eldorado Canyon State Park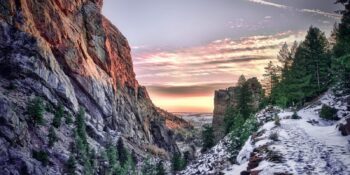 When strolling down 16th Street Mall or sitting in Coors Field, it may feel like you're…