Nestled in the Gunnison Valley, flanked by the Gunnison National Forest, the West Elk Mountains, and the iconic Mt. Crested Butte, the town of Gunnison is the perfect home base for exploring Southwest Colorado's natural beauty.
Gunnison offers a low-key vibe with boastful outdoor adventures that can't be found anywhere else. Hit the slopes or hit the trails, discover ghost towns of the past, and raft the rivers all with these things to do in Gunnison.
Year-round activities
With its idyllic location, Gunnison is a year-round destination for all visitors. From National Parks to in-town fun, discover these year-round activities in Gunnison.
Visit Black Canyon of the Gunnison National Park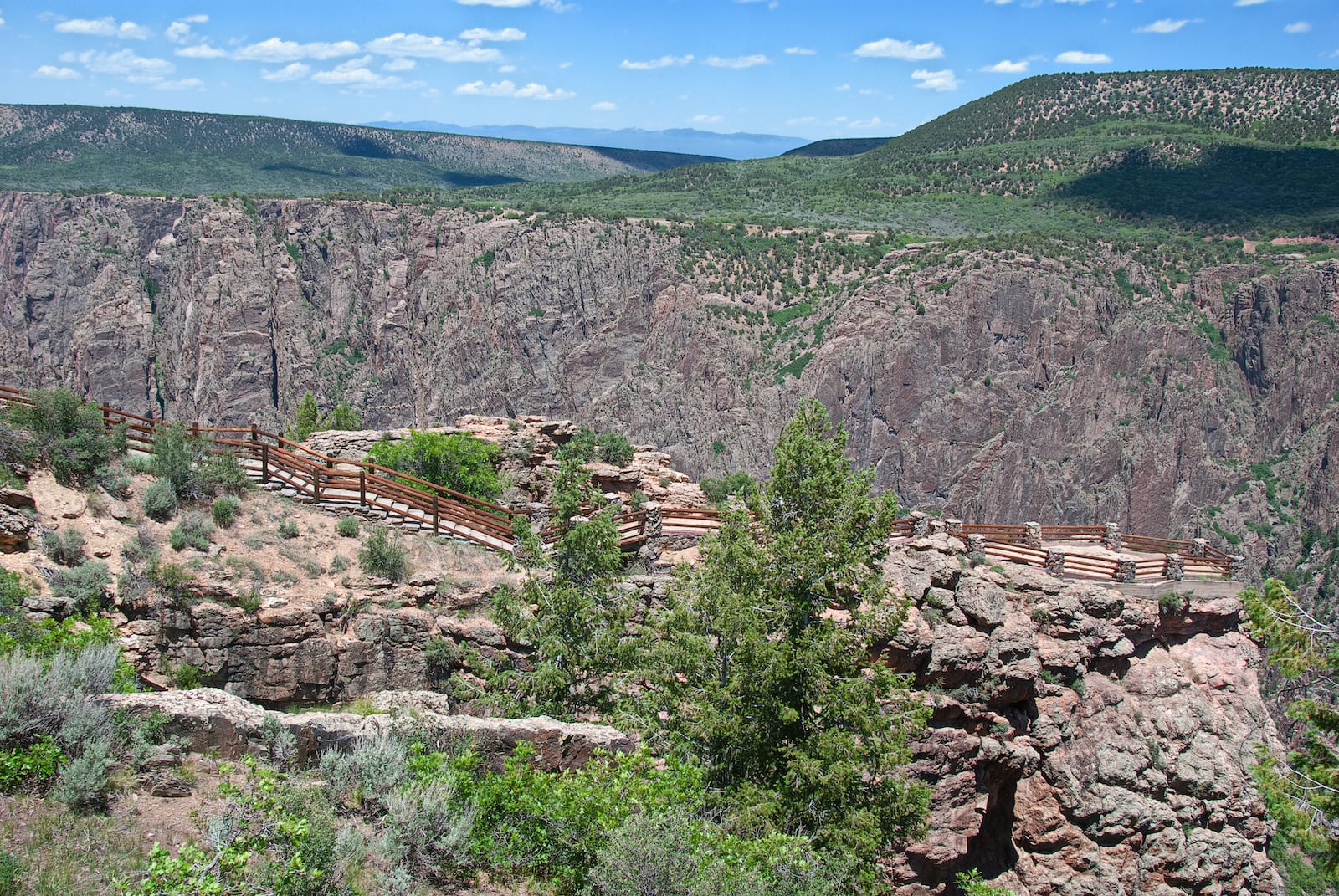 Black Canyon of the Gunnison maybe one of the lesser-known national parks in Colorado, but it certainly should not be overlooked. Set in a beautiful canyon, cut by the Gunnison River, this park offers visitors a variety of diverse activities.
There are two main entrances to the park with the North Rim entrance closest to Gunnison. The North Rim is less visited due to its ruggedness and limited services but offers the most access points into the canyon.
To access the other side of the canyon, visitors should plan for several hours in the car along HWY 50 or the scenic route through the Curecanti National Recreation Area. There are a number of hiking trails throughout the park that range from easy hikes above the rim to grueling hikes that head into the canyon towards the river. One easy option is Rim Rock Nature Trail, a two-mile trail that stays on the rim but offers great views into the canyon.
Access in the winter is not available at the North Rim entrance and only at the South Rim entrance. Here visitors have access to groomed trails for snowshoeing and cross-country skiing.
Visitors hoping to head into the canyon should keep in mind that free permits are required for day-use and overnight trips. Additionally, there are two campgrounds on the rim of the canyon, and reservations should be made in advance.
Visit Local Art Galleries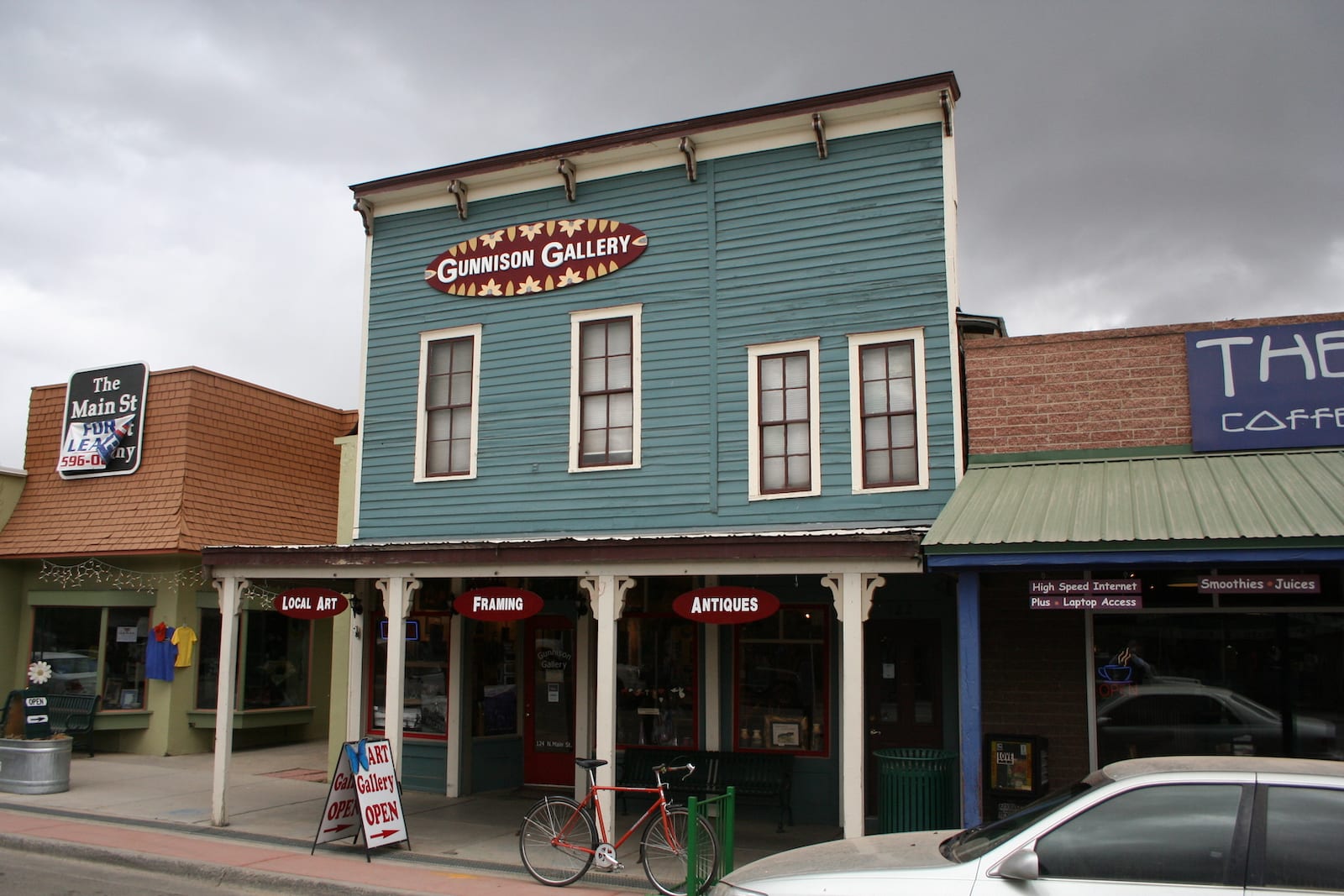 Visiting the local art galleries is one of the best ways to get a sense of the culture of Colorado's mountain towns, and Gunnison is no exception. There are a number of galleries in downtown Gunnison, but one of the best options is Gunnison Gallery. Dedicated to showing off the art of local Colorado artists, Gunnison Gallery exhibits the art of various mediums including furniture, sculpture, jewelry, pottery, paintings, and photography.
Visit Local Breweries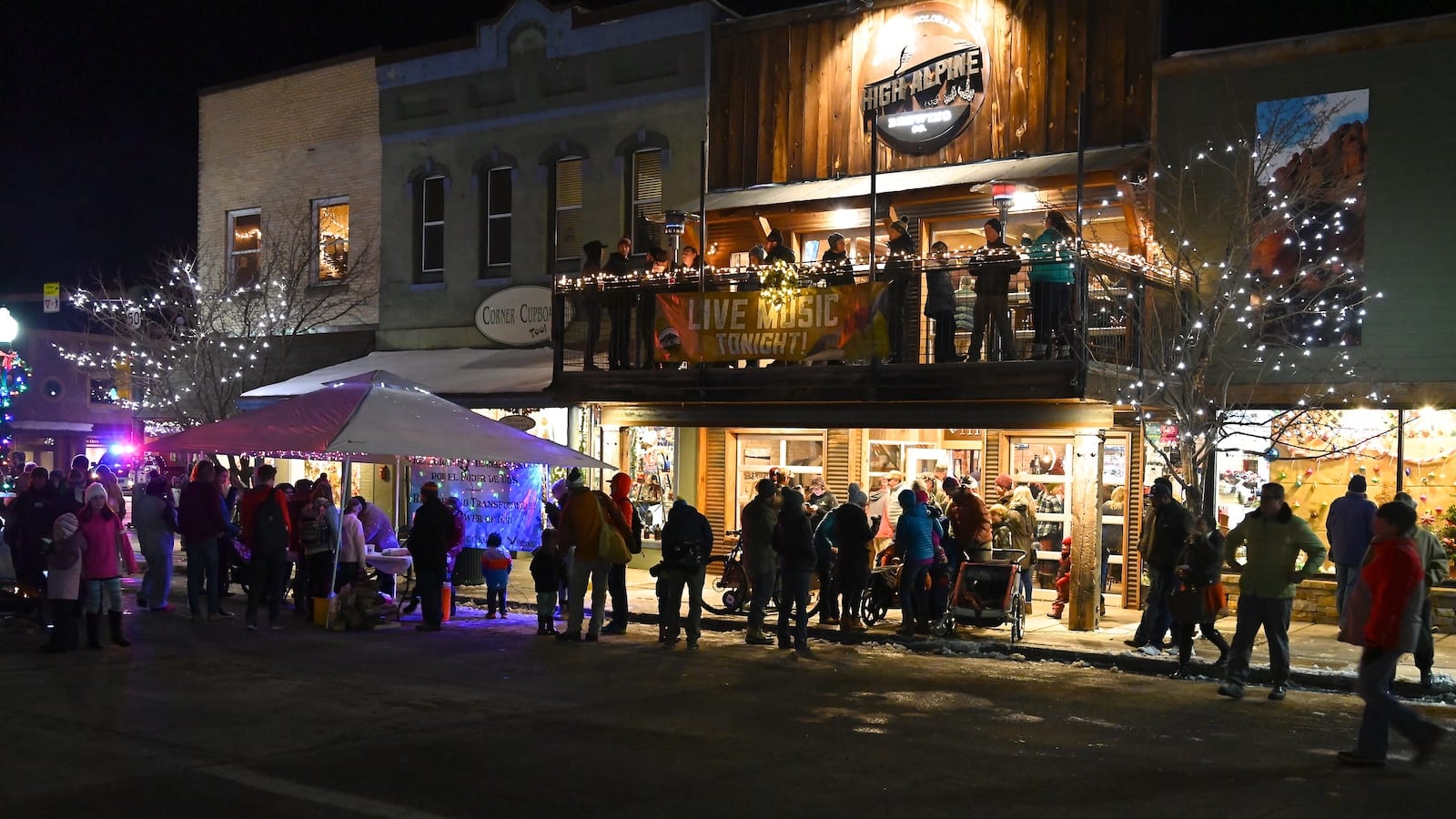 High Alpine Brewing Co. is a local brewery in downtown Gunnison with a huge list of beer brewed with predominantly local ingredients. Besides the ten local beers on tap, High Alpine Brewing is also well known for its brick-oven pizzas, homemade salad dressings, and tasty sandwiches. Everything on the menu is made from scratch in-house, so stop by the High Alpine Brewing Co. for good beer and great food in Gunnison.
Summer activities
Outdoor adventures are the main attraction during the summer in Gunnison. From hiking through beautiful mountainscapes to rushing down the rivers that cut the valley floor, find your adventure with these summer activities in Gunnison.
Hiking in Gunnison National Forest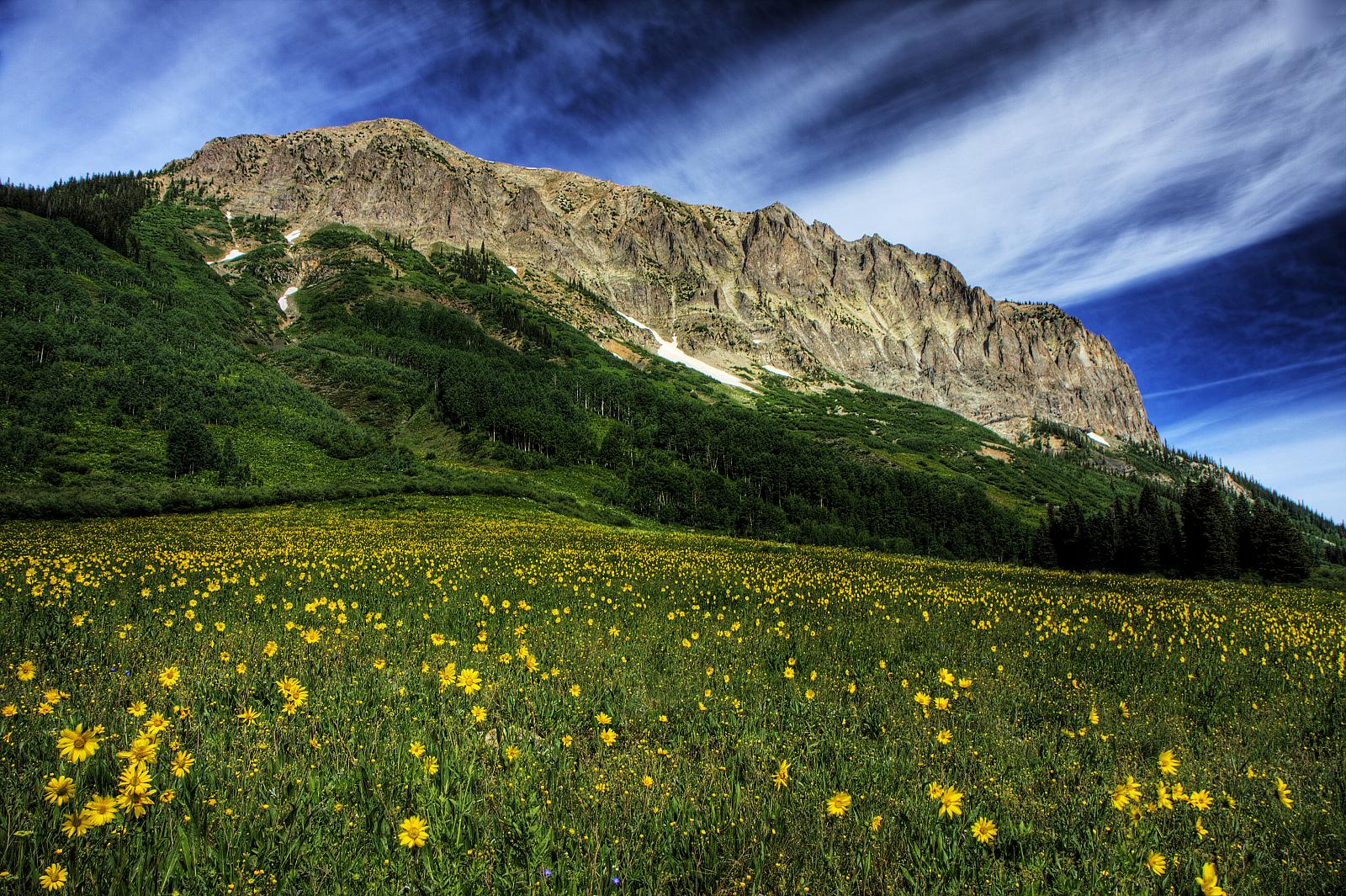 As the name suggests, the town of Gunnison is within close proximity to Gunnison National Forest, a large area of land covering over 1.6 million acres of wilderness. Outdoor enthusiasts can choose from over 50 world-class hiking trails that range anywhere from an easy two miles to 80 miles that would require a multi-day trip.
One option for a day hike near Gunnison is to hike to Lamphier Lake. This is a five-mile, out-and-back trail that gains 1,600 feet of elevation, so it's appropriate for most visitors. It can be steep at times, but the views of Lamphier Lake and the surrounding towering peaks make this hike worth the distance and elevation.
Curecanti National Recreation Area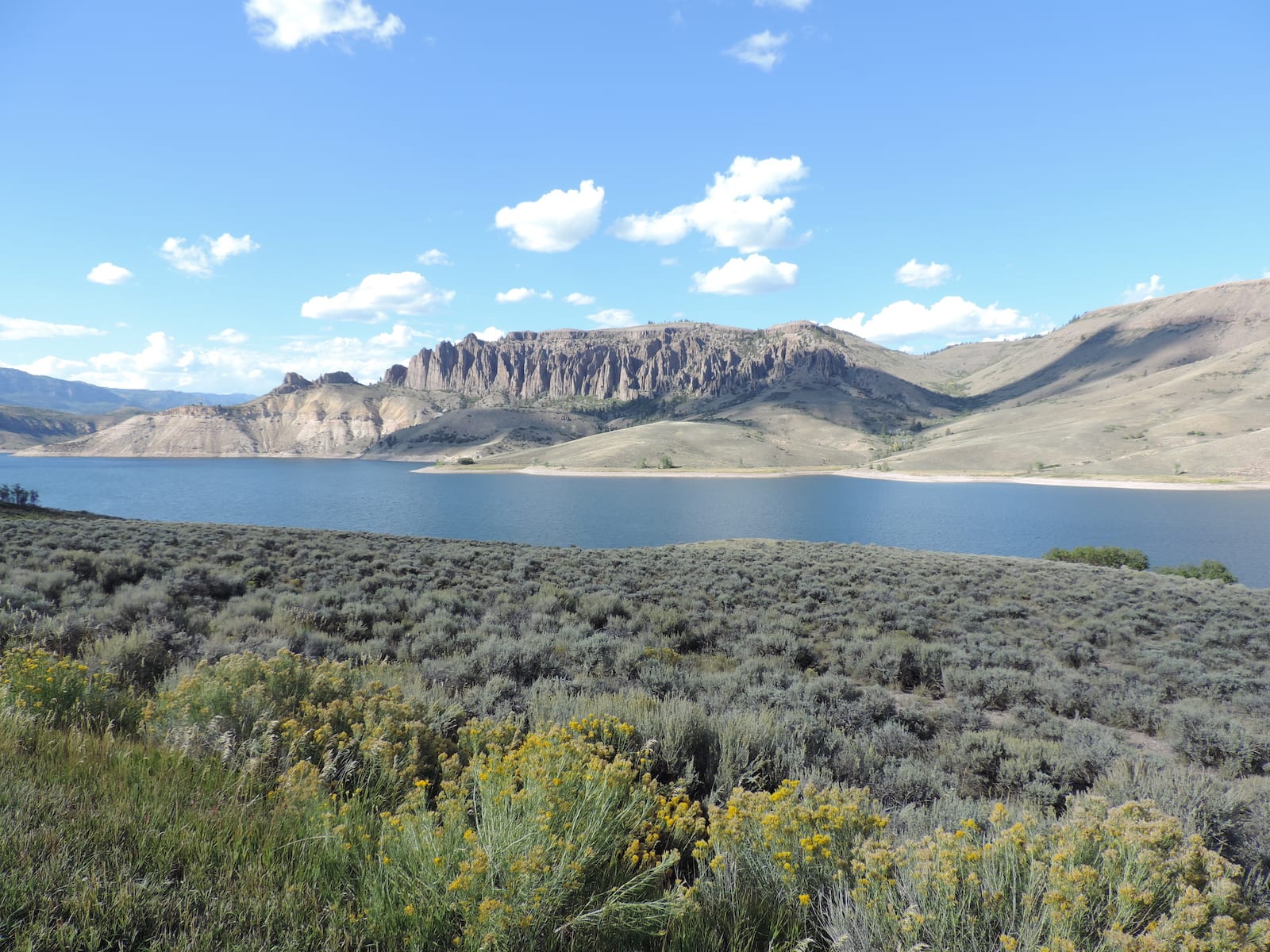 The Curecanti National Recreation Area, which is located just west of Gunnison, features three huge reservoirs: the Blue Mesa Reservoir, Morrow Point Reservoir, and Crystal Reservoir. This beautiful area offers an abundance of outdoor activities, and it's most well known for boating and fishing. Visitors can rent boats to enjoy the reservoir, or join a ranger for a 1.5 hour guided boat tour.
Hikers should check out the Dillon Pinnacles Trail. This four-mile trail offers some of the best views of the Blue Mesa Reservoir, passing right by the Dillon Pinnacles, a strange array of volcanically eroded spires attached to a hillside. Visitors should keep in mind that horses are allowed on the trail and demand the right of way. This is a moderately difficult trail that features 600 feet of elevation gain.
4×4 to Tin Cup Ghost Town and Tin Cup Pass
Formerly known as Virginia City, Tin Cup was founded in 1879. After a few golden years of mining, the town grew less and less populated. Today, only a few residents call Tin Cup home year-round, and some residents return only during the summer months. Most of the original buildings remain, making this a great semi-ghost town for history buffs and outdoor enthusiasts hoping to see an original mining town set in the mountains.
Continuing past Tin Cup, visitors with 4×4, high-clearance vehicles should not miss Tin Cup Pass. Set at 12,154 feet in elevation, this beautiful mountain pass connects the towns of Nathrop and Almont, which lies between Gunnison and Crested Butte. Jeep rentals are available in Gunnison at Alpenglow Rentals, so there's no excuse not to check out this stunning area near Gunnison. If you make it to the other side of the pass, be sure to stop in St. Elmo, another small mountain ghost town.
Float the Gunnison River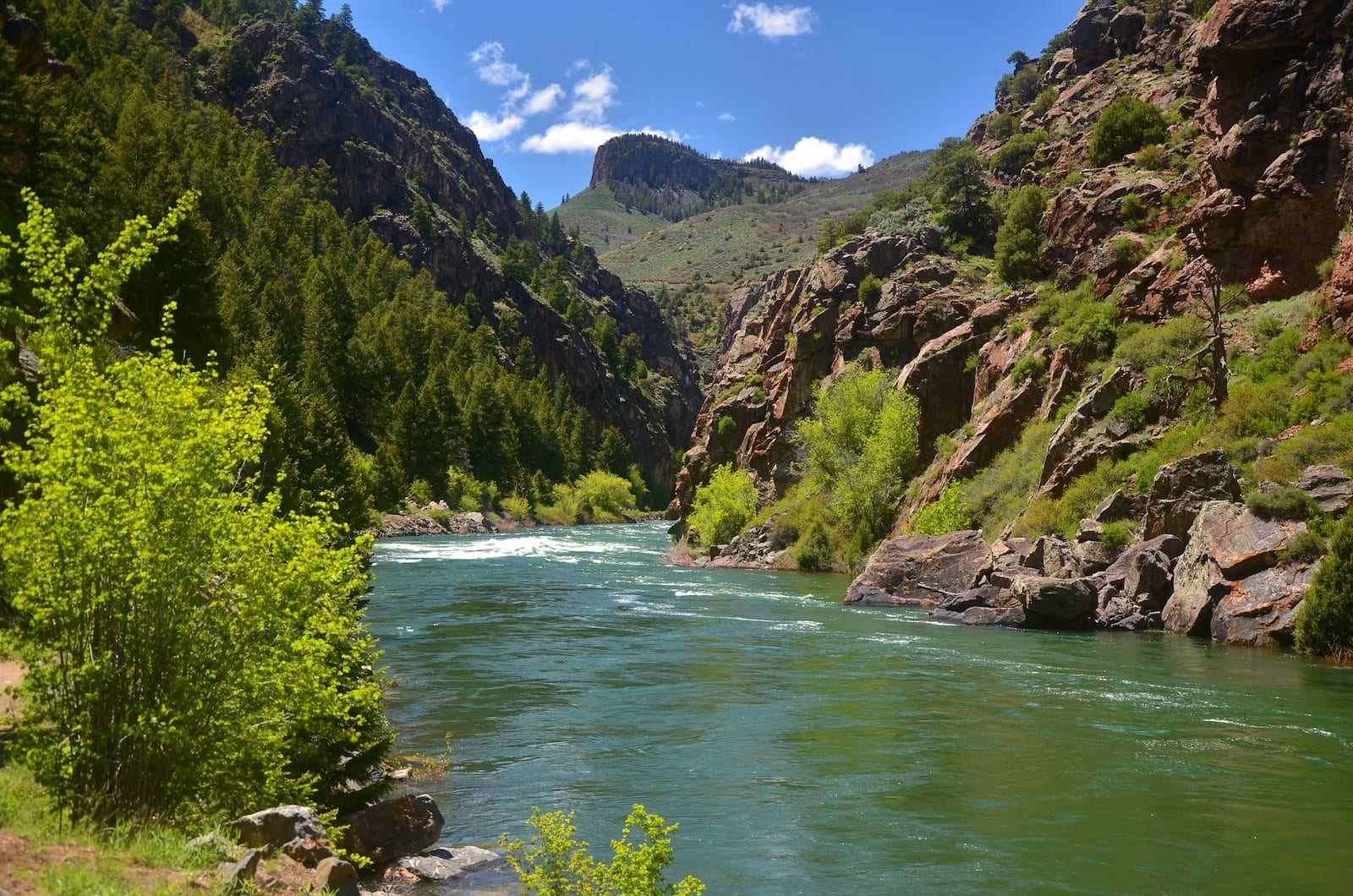 The Gunnison River runs right through the town of Gunnison, offering no shortage of opportunities for floating the river during the summer months. The river predominantly features Class I and II rapids, so it's easy for the beginner and intermediate rafters and floaters to handle without much trouble. For slightly larger rapids, check out the Gunnison Whitewater Park. Here, intentionally placed rocks and boulders create larger rapids for the more advanced rafter or kayaker.
For those hoping for a guided trip, Scenic River Tours offers guided tours of the Gunnison River out of downtown Gunnison. Welcoming children three and up, Scenic River Tours sends groups down the Upper Gunnison River through a variety of beautiful and diverse scenery.
Drive over Waunita Pass
For a fun short, scenic drive near Gunnison, visit Waunita Pass. Winding its way through the Gunnison National Forest, Waunita Pass road is a dirt road suitable for 2WD vehicles and only accessed in the summer. Notable stops include the semi-deserted towns of Ohio City and Pitkin and the local hot springs.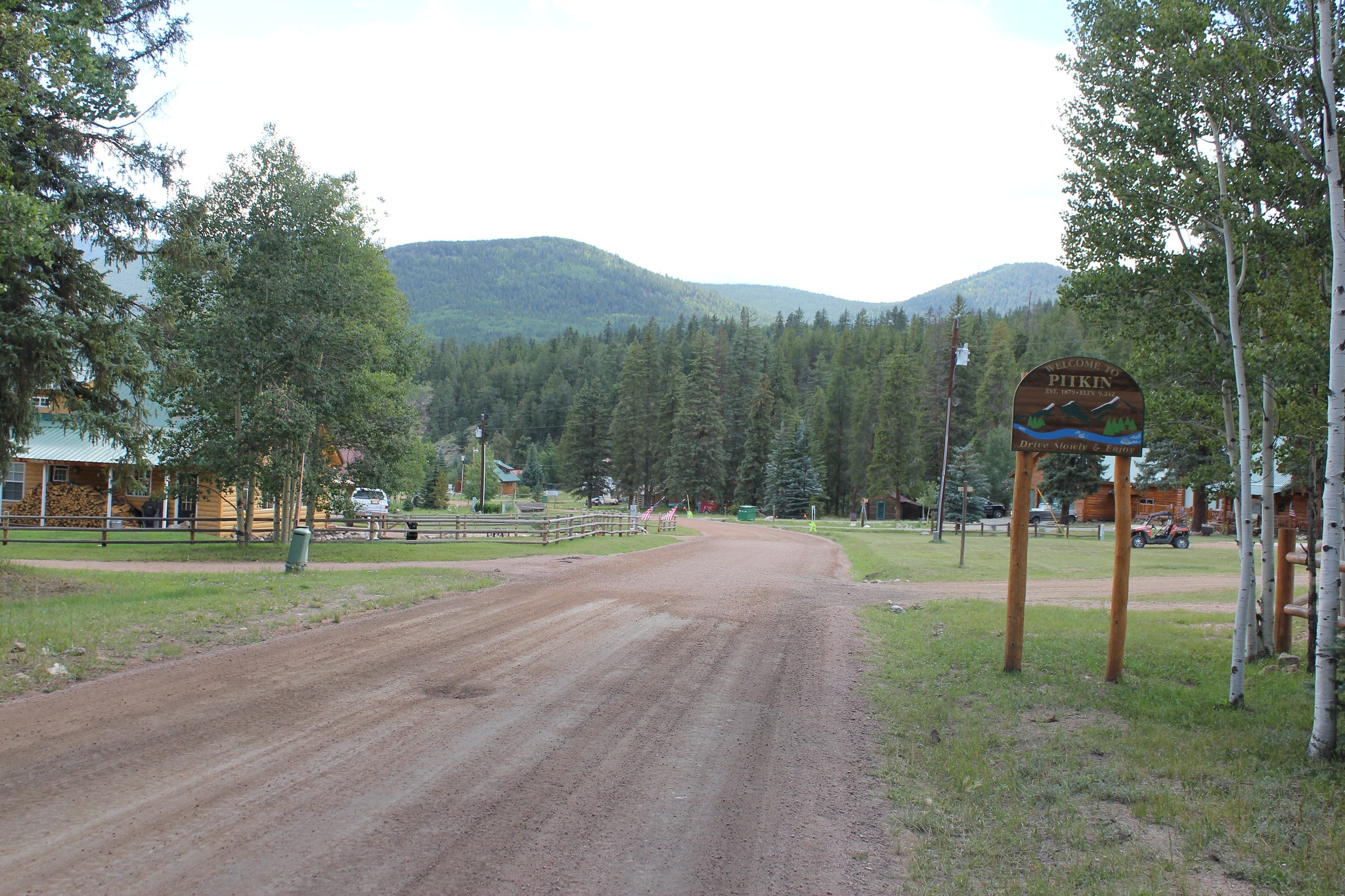 Settled by miners chasing riches in 1879, Ohio City was first incorporated in 1907. Over the years, the town went through three distinct periods of boom and bust, and there were as many as 250 people living in the town at its height. Today, despite most buildings being gone, some residents still call Ohio City home with a few original houses and buildings remaining.
Pitkin, located a few miles north of Ohio City, is another more populous semi-ghost town. There are a few businesses operating including Silver Plume Rentals, an ATV & UTV rental company located downtown. Additionally, for anyone hoping to stay overnight in a ghost town, the Pitkin Hotel or Silver Plume Lodging offers overnight accommodations.
Taylor Park Reservoir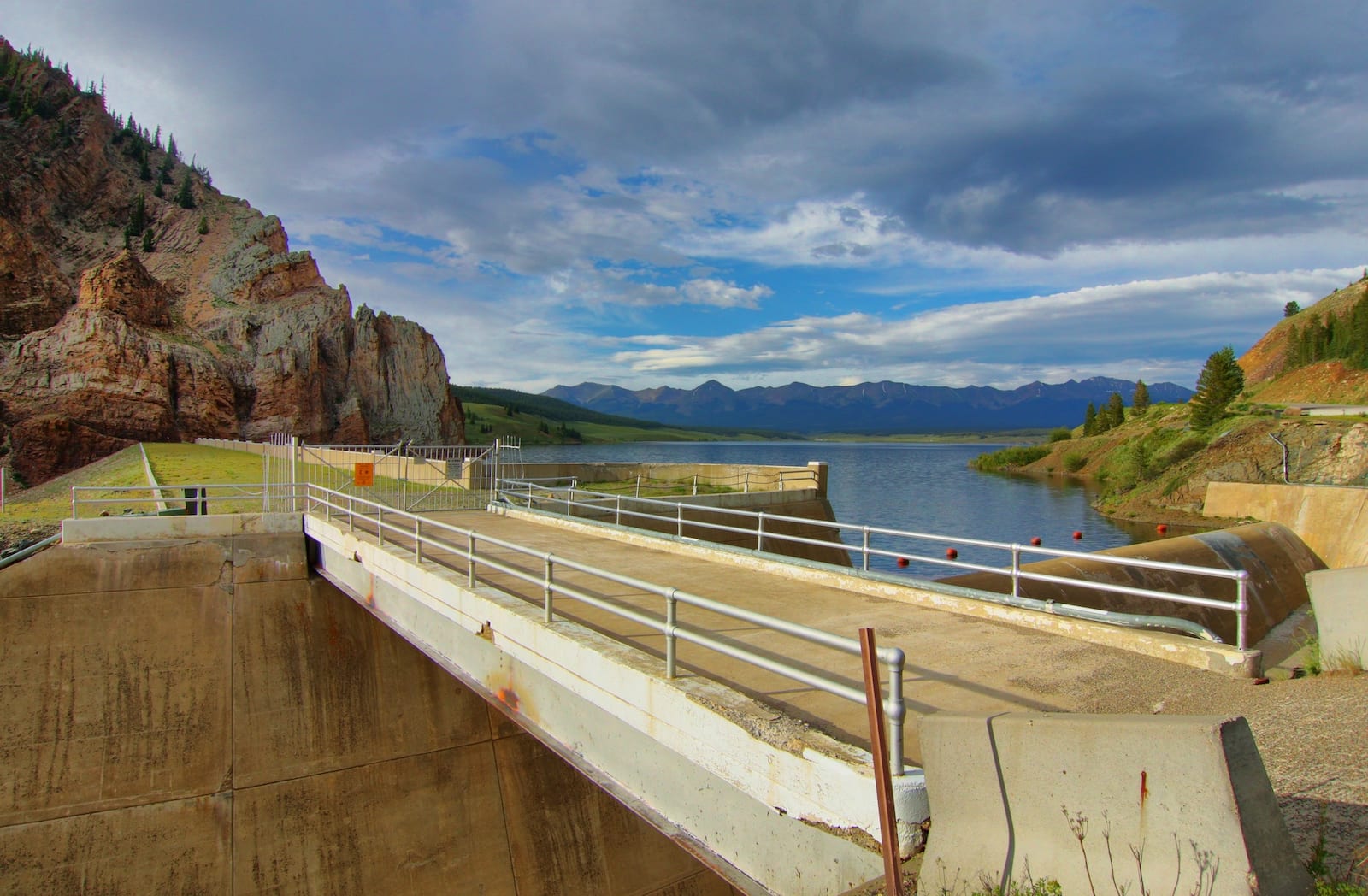 Taylor Park Reservoir is located about 35 miles north of Gunnison, resting at around 9,000 feet above sea level. This region is a paradise for boating, hiking, fishing, and mountain biking, and nearby Cottonwood Pass provides easy access to Colorado's Front Range. Visitors hoping to boat in the Taylor Park Reservoir should be sure to check out the Taylor Park Marina. This full-service marina offers boat rentals as well as a restaurant.
For mountain bikers, the Doctor Park Trail is a must. The famous six-mile trail descending 2,700 feet to the Taylor River, a must-see trail for serious mountain bike enthusiasts. Unfortunately, the climb up before the thrilling descent is not as fun. No matter what, a visit to Taylor Park Reservoir is sure to be full of great views of the surrounding peaks and the blue water of the reservoir.
Gunnison Pioneer Museum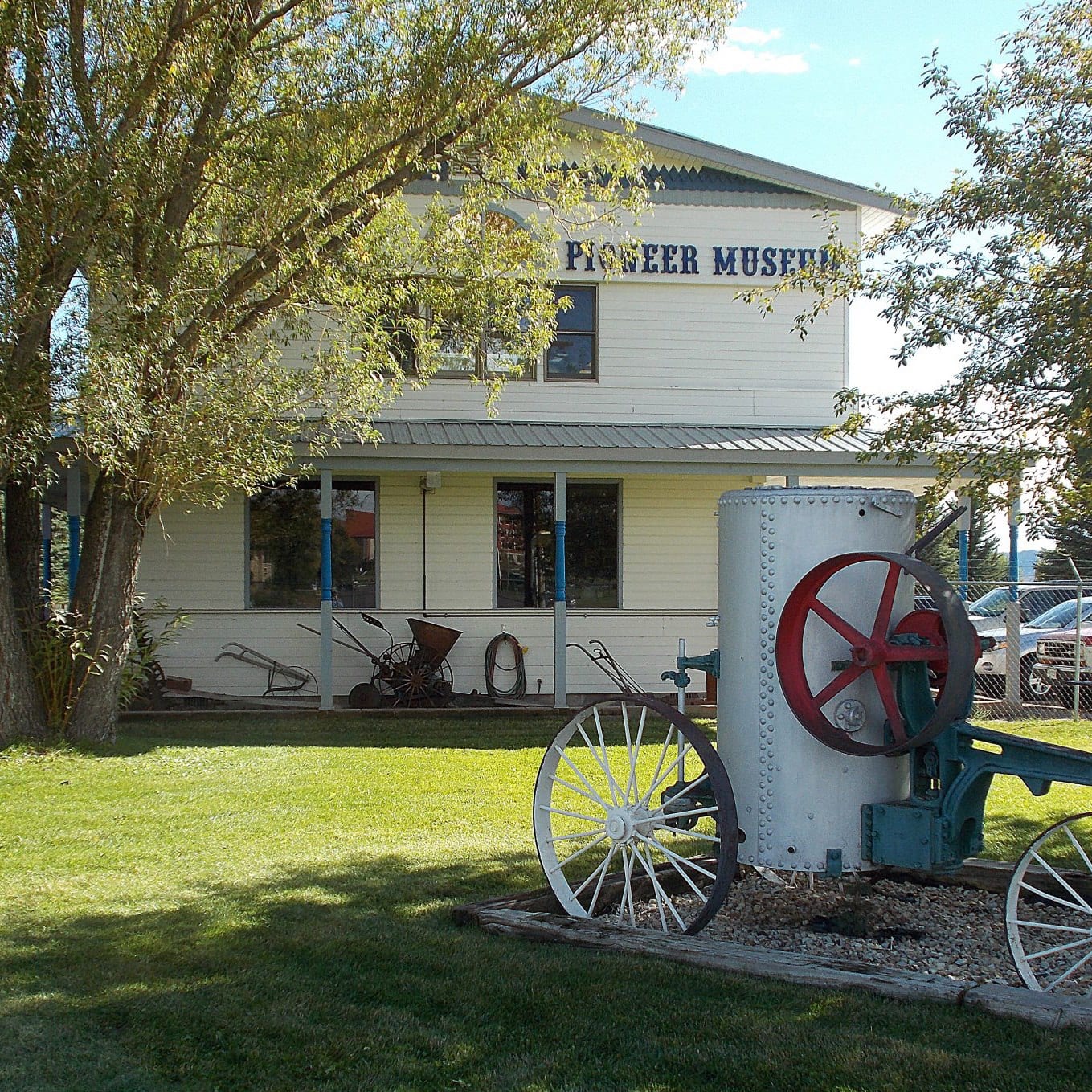 Set on a 14-acre campus and featuring thirty buildings, the Gunnison Pioneer Museum is an open-air museum showcasing life on the frontier. With thirty buildings holding a huge variety of memorabilia and artifacts, there's no shortage of things to see.
One highlight is the Coleman Building, a large metal structure featuring a number of historic horse-drawn vehicles as well as displays of frontier carpenter's shops, blacksmith shops, and more. Locomotive enthusiasts shouldn't miss the huge number of train artifacts including an 1882 engine named "Cinderella" and an original caboose.
The museum is open every day from 9:00-5:00 from May to September. Any summer visitors to Gunnison should be sure to check out this great spot for local history.
Winter activities
While Gunnison and the surrounding area can reach some of the coldest temperatures in the country, don't let that stop you from visiting during this time of year. Warm up with these winter activities in Gunnison.
Skiing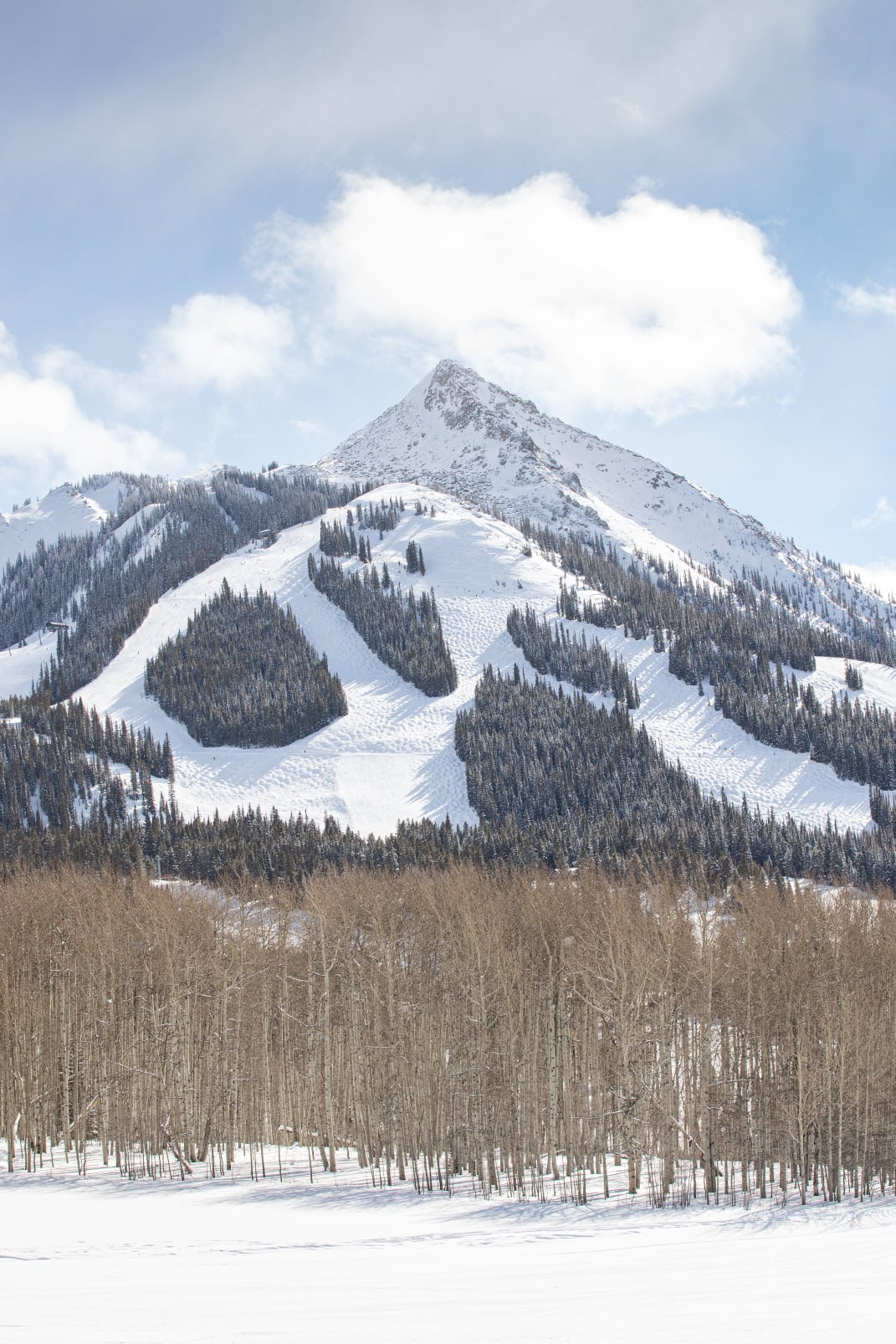 A number of great skiing areas exist in and around Gunnison. For visitors hoping to stay in Gunnison, the Cranor Hill Ski Area is the best option. This small, local ski hill features four runs and one lift, so it's perfect for those hoping to avoid the crowds that flock to larger ski resorts. The season runs from January to March, and the hill is only open from Friday to Sunday. Visitors should keep in mind that the Cranor Hill Ski Area only opens in seasons with sufficient natural snowfall.
For a more luxurious ski resort near Gunnison, head north for thirty minutes to Crested Butte Mountain Resort, a world-class resort with restaurants, lodges, ski rentals and lessons, and top-tier skiing. There are a huge number of runs ranging in difficulty from beginner-friendly to double black diamond.
For a more affordable ski resort option check out the slopes at Monarch Mountain, which is located about45 minutes west of Gunnison. Enjoy shorter lift lines, great skiing, lessons and rentals, and a number of food options.
Ice Skating
Visitors traveling to Gunnison in the winter months should take advantage of the Jorgensen Ice Rink. This winter sports complex features an indoor ice rink, an outdoor ice rink, and even a frozen pond.
The indoor rink is generally open from the end of September through March, and the outdoor rink and pond open around January. The indoor rink offers drop-in hockey throughout the winter months, and the outdoor pond is free and open to the public for skating. Skate rentals and sharpening are available for a small fee.
Wherever your Colorado adventures take you, be sure some include these things to do in Gunnison.