With so many awesome things to see and do, especially off the beaten track, it's a wise idea to rent yourself a vehicle while in Colorado. The Denver International Airport boasts a dozen car rental companies all nearby, within a free shuttle ride to/from Jeppesen Terminal.
Because of the choices available, you'll be able find a range of vehicles, prices and customer service. Companies are located by each other on East 78th Avenue, which resides on airport property. It's less than 10 minutes shuttle from the main terminal. All provide free shuttle transportation to customers and are open 24 hours per day. There are a few of them that have on-site counters directly at Denver International Airport (D.I.A.), though you'll still take a shuttle to pick up your car.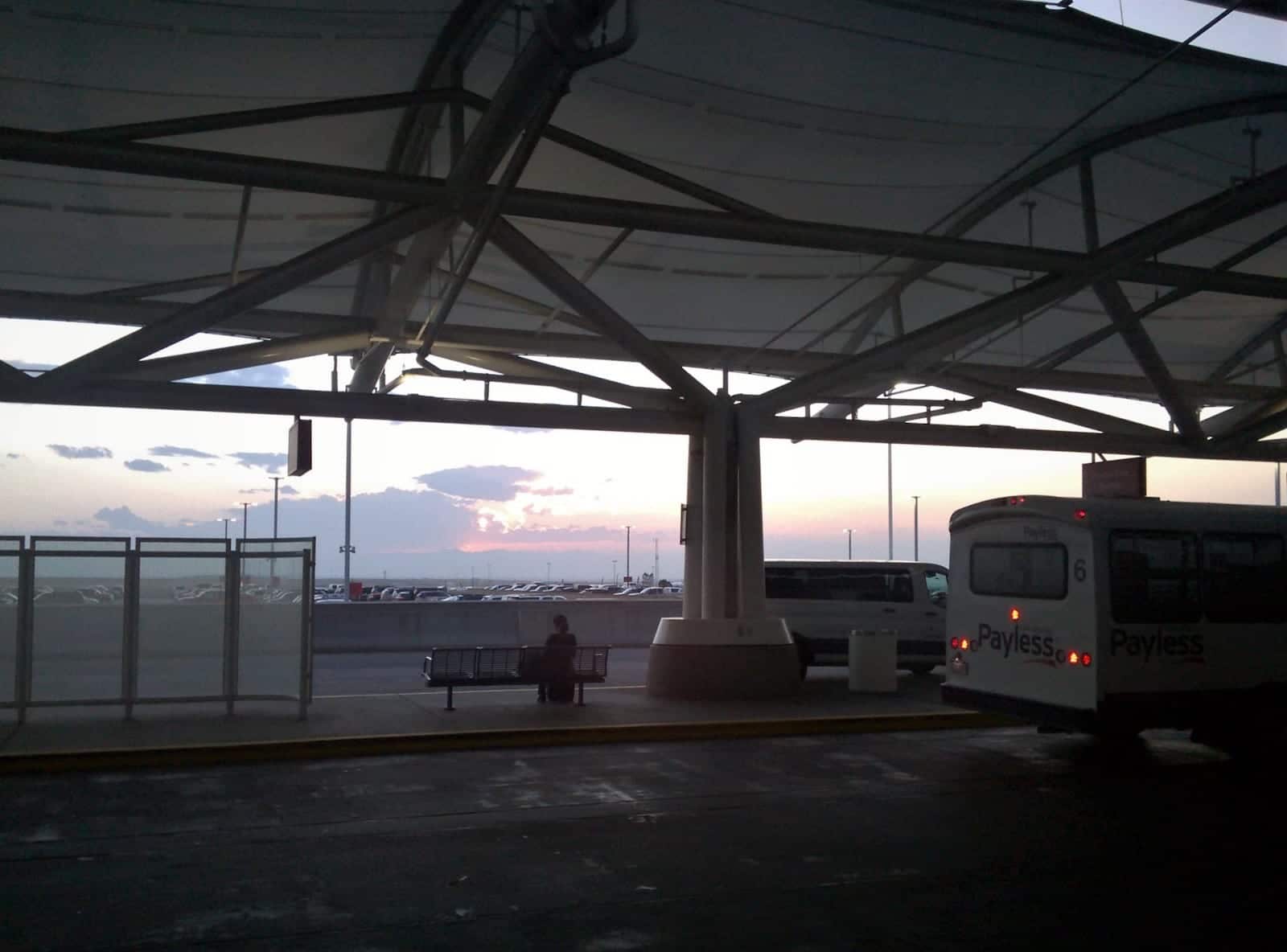 Pick up and drop off for all car rental courtesy shuttles occur at Jeppesen Terminal on Level 5, Island 4, outside doors 505-513 (east side) and 504-512 (west side). View a map of the car rental lots, available from the official website for D.I.A., flydenver.com.
Note that if you take E-470 or another toll highway, a photo will be taken of your license plate and sent to your vehicle's registration address for collection. This will be paid when you drop off your rental car. Toll roads can be avoided in Colorado, there are multiple free routes to/from the airport.
Here are the car rentals available around Denver Airport, in alphabetical order: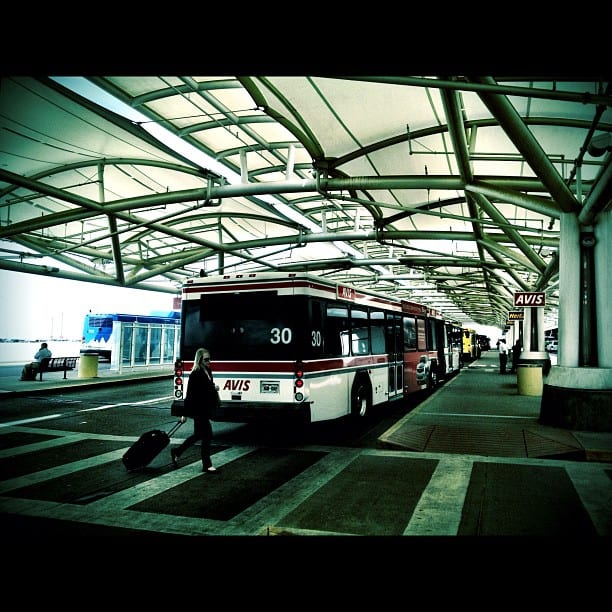 1. Advantage Rent A Car
Open 24 hours, Advantage Rent A Car is a reliable choice for vehicle rental at D.I.A. Their courtesy shuttle runs every 8-10 minutes. The pick up and return lot is located on East 78th Avenue and provides a simple, efficient process. Highlights renting through Advantage include 24/7 customer service via their convenient app and the ability to earn rewards points with an Expressway loyalty program. With it you can earn free days, free upgrades and free weekends!
23790 E. 78Th Ave, Denver CO 80249 | 800-777-5500 | advantage.com/…
2. Alamo Rent A Car
Also open 24 hours, Alamo provides an online check-in, self-service kiosk, and 'skip the counter' option. They aim to make your experience simple and convenient. You can start your online check-in with only your date of birth and driver's license details. Mark the options you require, such as car seat, GPS, ski rack or snow tires to ensure availability. Combine online check-in with skip the counter to head straight to your car. The self-service kiosk allows you to avoid lines at the agency and get to your car faster as well.
23842 E 78th Ave, Denver, CO 80249 | 303-342-7373 | alamo.com/…
3. Avis Rent A Car
Open 24 hours, Avis rents cars to those 21 years and older. Adults aged 21 to 24 are charged an additional $27 per day and require an honored credit card and valid driver's license. Take Door 510 or 512 on Level 5 and follow to the bus stop for complimentary shuttle to get your car. For large groups they offer a passenger van rental, which can fit 12-15 people comfortably, plus ski equipment. Or choose a smaller mini van rental perfect for families, SUV, convertible, or Jeep. Long term vehicles are available for those staying multiple weeks or more.
25500 E 78th Ave, Denver, CO 80249 | 303-342-5500 | avis.com/…
4. Budget Rent A Car
Budget has a rental counter in the main terminal at baggage claim, convenient for those flying into Denver. Note that you will still take a shuttle out to pick up your car. Like Avis, Budget will rent to those 21-24 years old with a $27 fee per day. They offer a range of vehicles from luxury cars, to SUVs, Jeeps, vans and other affordable automobiles. Use their Fastbreak Service to save time on pick up and drop off.
24050 E 78th Ave, Denver, CO 80249 | 303-342-9001 | budget.com/…
5. Dollar Rent A Car
Dollar provides a robust fleet of non-smoking auto rentals, including cars, SUVs, minivans and pickup trucks. It's open 24 hours per day, seven days per week. Returning customers should join their EXPRESS Rental Program. You'll receive faster service and programs tailored toward business travelers. Like its name implies, Dollar is known for affordable car rentals.
23520 E 78th Ave, Denver, CO 80249 | 866-434-2226 | dollar.com/…
6. E-Z Rent-A-Car
E-Z Rent-A-Car provides just that, 24 hours a day at Denver Airport. Join their free loyalty program and start earning EZ Money. You'll receive points when you book, save time on reservations and get exclusive deals for more ways to save. Redeem points for a number of uses, including rental credits, extras like GPS, car seats and tolls, or maybe best yet, turn them into digital currency, aka cryptocurrency.
23790 E 78th Ave, Denver, CO 80249 | 800-277-5171 | e-zrentacar.com/…
7. Enterprise Rent A Car
This popular car rental company is well known for their slogan, "We'll pick you up." But that doesn't mean they will deliver a car to you, just get you back to the office where your vehicle awaits. With 24/7 hours and only a short shuttle ride from Jeppesen Terminal, Enterprise is a solid choice for customer service and a range of vehicles at everyday low prices. Download their Enterprise App to help manage your bookings.
24530 E 78th Ave, Denver, CO 80249 | 303-342-7350 | enterprise.com/…
8. Fox Rent A Car
Situated a short shuttle bus ride from the main terminal, Fox Rent A Car provides a wide array of discounts rentals. Choose from late model economy cars and family sedans, minivans and SUVS, and other automobiles. Fox is located on East 75th Avenue, unlike the others on 78th, however, it's still the same distance to D.I.A. It's also 24 hours.
24558 E 75th Ave, Denver, CO 80249 | 303-214-7955 |foxrentacar.com/…
9. Hertz Rent A Car
Hertz offers a number of specials features to entice you to choose them. In addition to their 24/7 airport location on East 78th Ave, they have a kiosk available directly in D.I.A. to help facilitate the checkout process. On top of the normal myriad of vehicle rentals, Hertz offers hybrid models. Their NeverLost® GPS is apparently award-winning and allows you to travel with unlimited WiFi for up to 5 devices. Unique services at this branch include ski racks, booster seat, child seat, infant seat, and vehicle upgrades. Services include Prestige, Gold Canopy, and Gold Choice. Hertz Gold Plus Rewards are allowed to skip the counter, paperwork and head straight to your car. Join for free and get additional perks like complimentary spouse driver and members only promos.
24890 E 78th Ave, Denver, CO 80249 | 303-342-3800 | hertz.com/…
10. National Rent A Car
National Rent A Car provides what you need for safe travel in Colorado. They have a reliable choice of late model cars, after hours return, drop and go return, plus a beneficial rewards club. Join the free Emerald Club and receive access to Emerald Aisle, while allows you to pick any rental car available on the aisle and pay only the reserved midsize rate. The club is aimed to make your rental experience as fast and effortless as possible. Earn a point for every day you rent, and after 7 days, you get 1 free.
24530 E 78th Ave, Denver, CO 80249 | 303-342-7373 | nationalcar.com/…
11. Payless Rent A Car
Like its namesake, you'll ideally pay less here. It's open seven days per week from 4:30 AM – 12:00 AM, so keep in mind if you are arriving after 11pm at D.I.A., you might be cutting it close. Free shuttles are available, however, you'll just need to call for pick up.  A direct line phone is available at the Jeppesen Terminal's rental counter. Payless Rent A Car provides a big fleet of discount rentals to choose from, including compacts, sedans, crossovers, SUVs, minivans, passenger vans, convertibles and pickup trucks.
25340 E 78th Ave, Denver, CO 80249 | 303-342-9444 | paylesscar.com/…
12. Thrifty Car Rental
Thrifty is another 24/7 discount car rental at D.I.A. It's operated by Dollar, as clearly evidenced by the verbiage on their website that they couldn't make unique. In fact many of these companies listed are run by one company, which you can tell if you visit their matching websites. However, if you just need a dependable rental car at an affordable price, Thrifty is well suited for the task. You won't even need a credit card to rent from Thrifty. Choose from subcompact cars, sedans, SUVs, trucks and vans.
23586 E 78th Ave, Denver, CO 80216 | 877-283-0898 | thrifty.com/…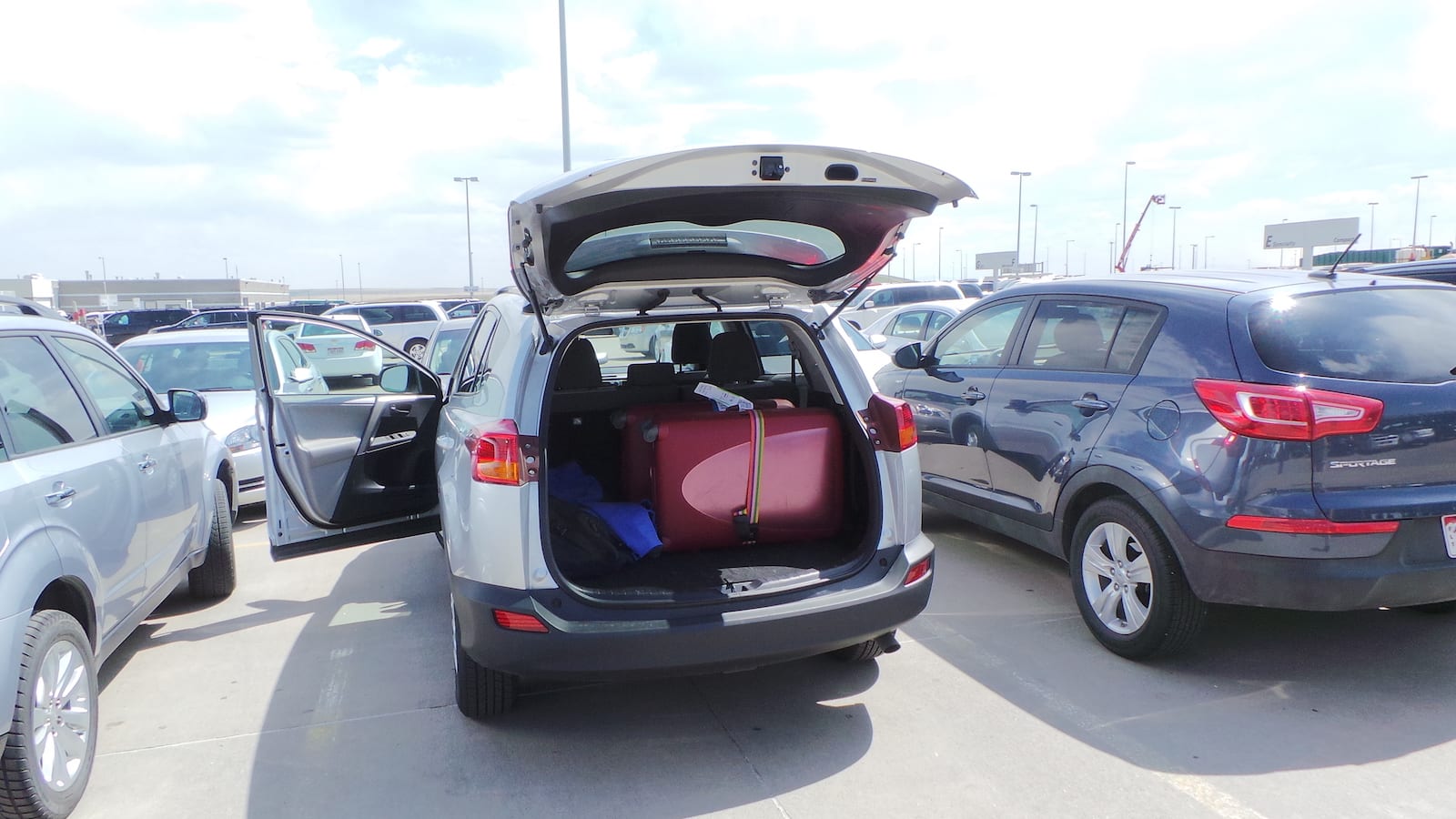 Those are the twelve major car rentals companies serving D.I.A. You can find more information on renting cars, other transportation options, and parking at flydenver.com/parking_transit/car-rentals.